Halter & one shoulder informal wedding gown styles are two of the most relaxed and comfortable dresses you can wear for your destination or backyard wedding. The open back will highlight your shoulder blades and also keep you cool.
Not just perfect for casual weddings, but halter and one-shoulder wedding dresses can also be dressed up for a more formal event. The simple pared down style will let you sparkle with statement jewelry if you wish.
And if you plan an elaborate hairstyle, the front bodice lines of a one-shoulder or halter gown will lead the eye up to your beautiful hair.
When you buy your halter or one shoulder informal wedding gown from Informal by DaVinci…
You know that your gown will be created by one of the premiere bridal dress companies in the world. Not only do we use only top quality fabrics fashioned into high fashion design using high-end construction. We also guarantee you'll love their affordable prices. Probably best of all, a DaVinci is the bridal dress retailers love to carry because best of all, most of these dresses are available for rush delivery at no extra charge!
Style #F7006: Pleated Chiffon A-Line Halter Informal Wedding Gown with Open Back, Neckband & Belt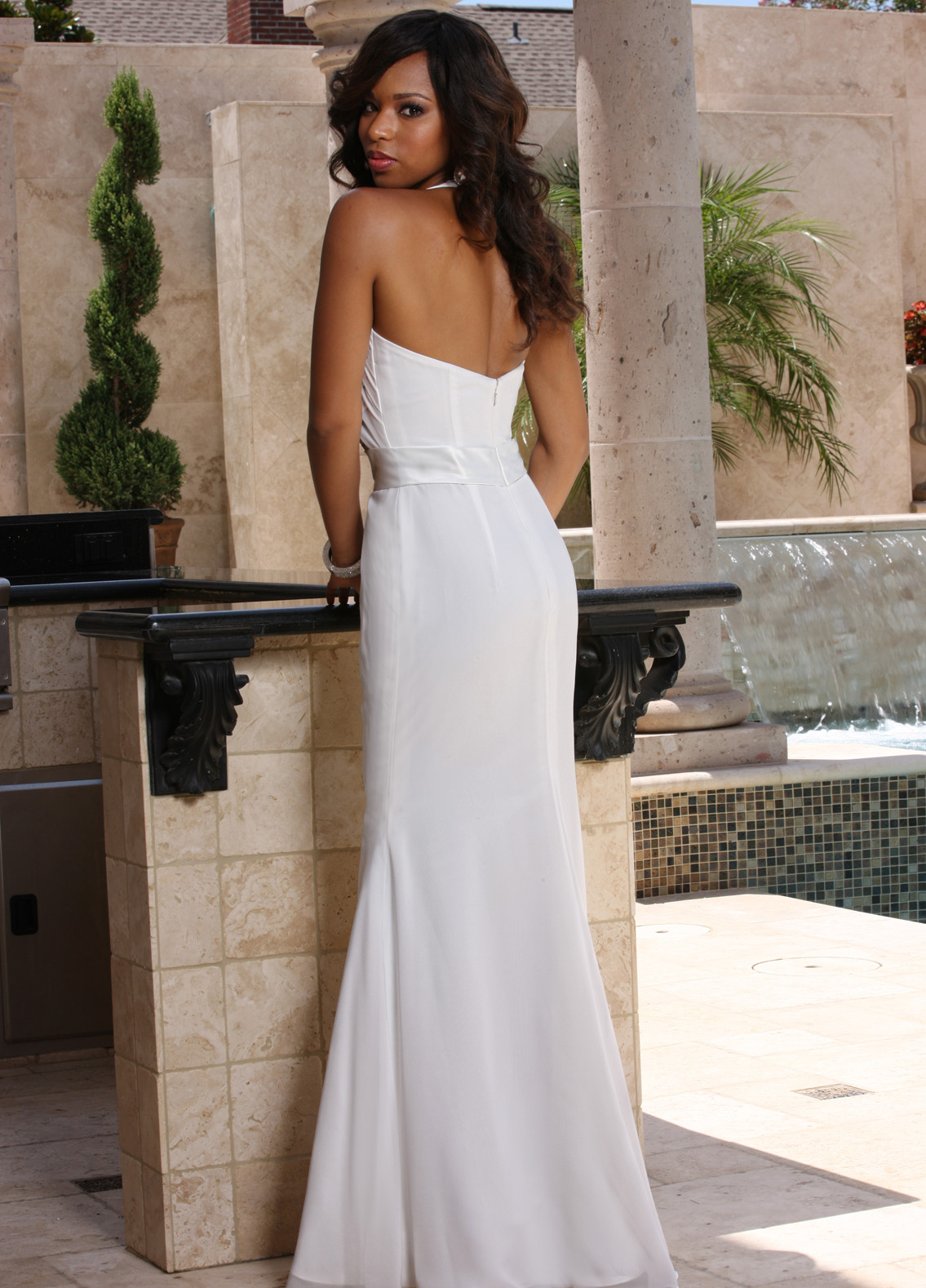 Available in: Ivory, White
To see more details Click HERE for Informal by DaVinci Style #F7006
Style #F7002: Asymmetrical One-Shoulder Informal Wedding Gown in Sheer Charmeuse & Lace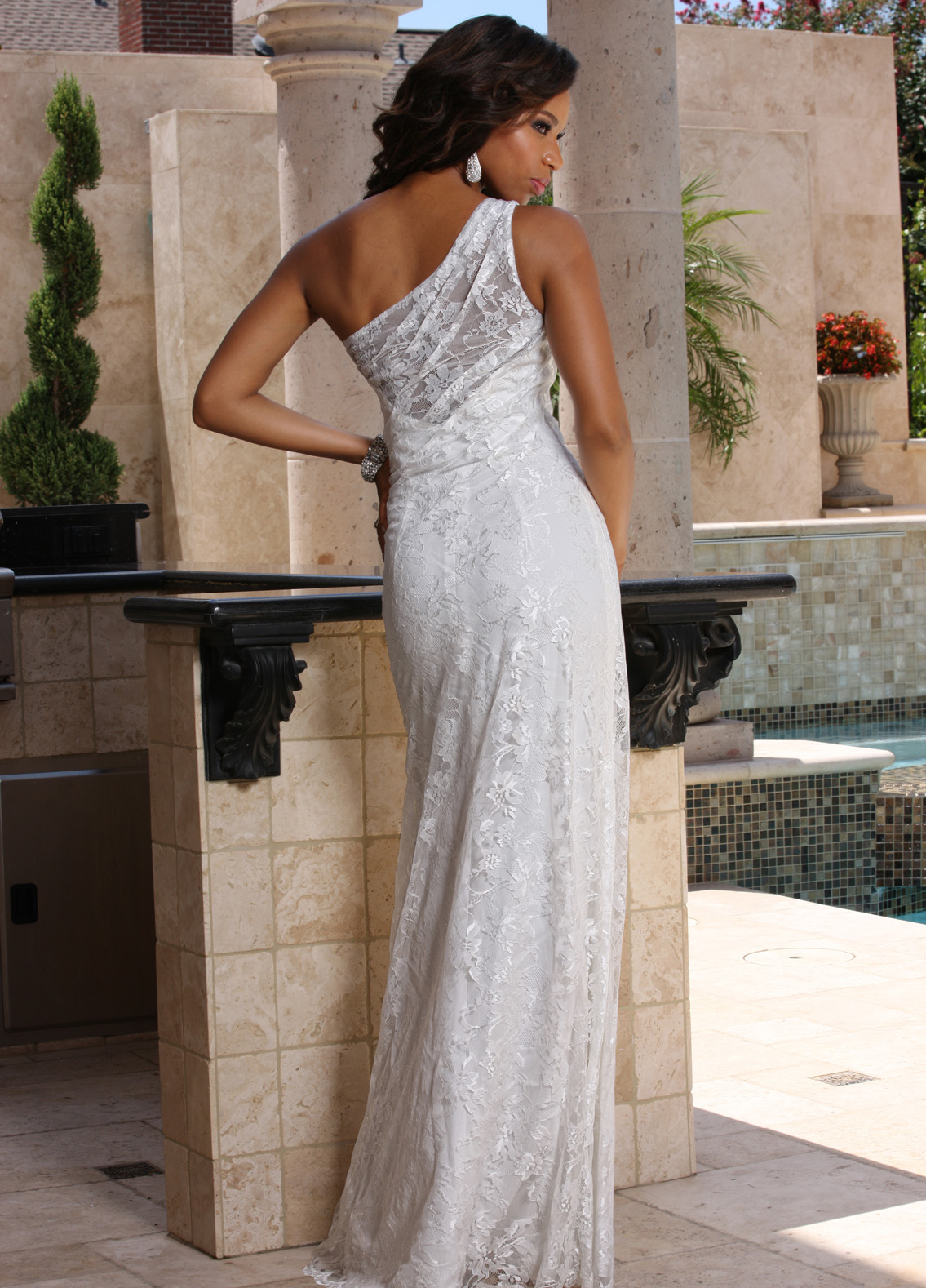 Available in: Ivory, White
To see more details Click HERE for Informal by DaVinci Style #F7002
Style #F7077: Tulle & Lace Halter Informal Wedding Gown Sheath with Sheer Neckline & Triangle Keyhole Back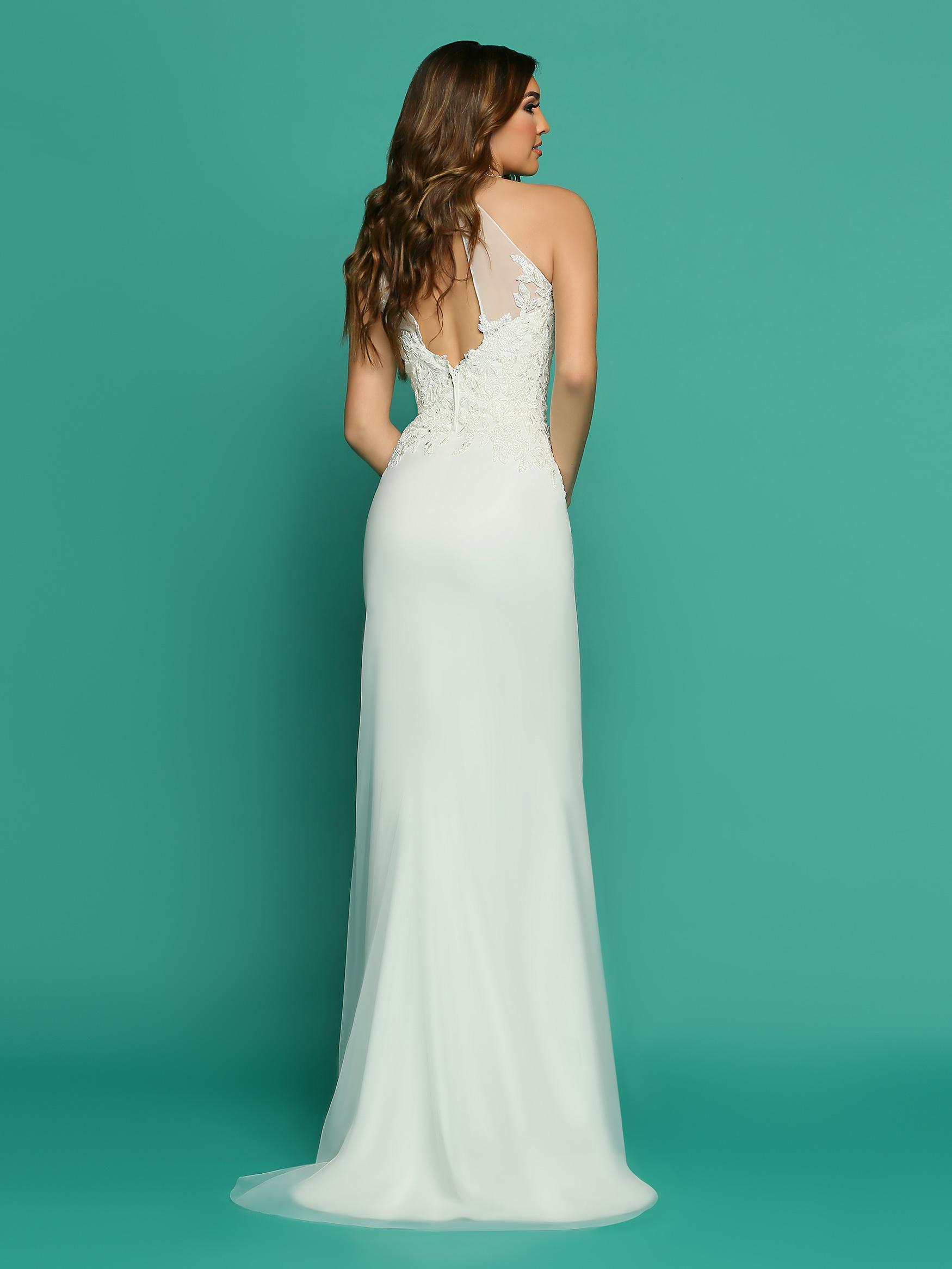 Available in: Ivory, White
To see more details Click HERE for Informal by DaVinci Style #F7077
Style #F7040: Asymmetrical Chiffon A-Line Halter Informal Wedding Gown with Ruched Sweetheart Halter & Beaded Applique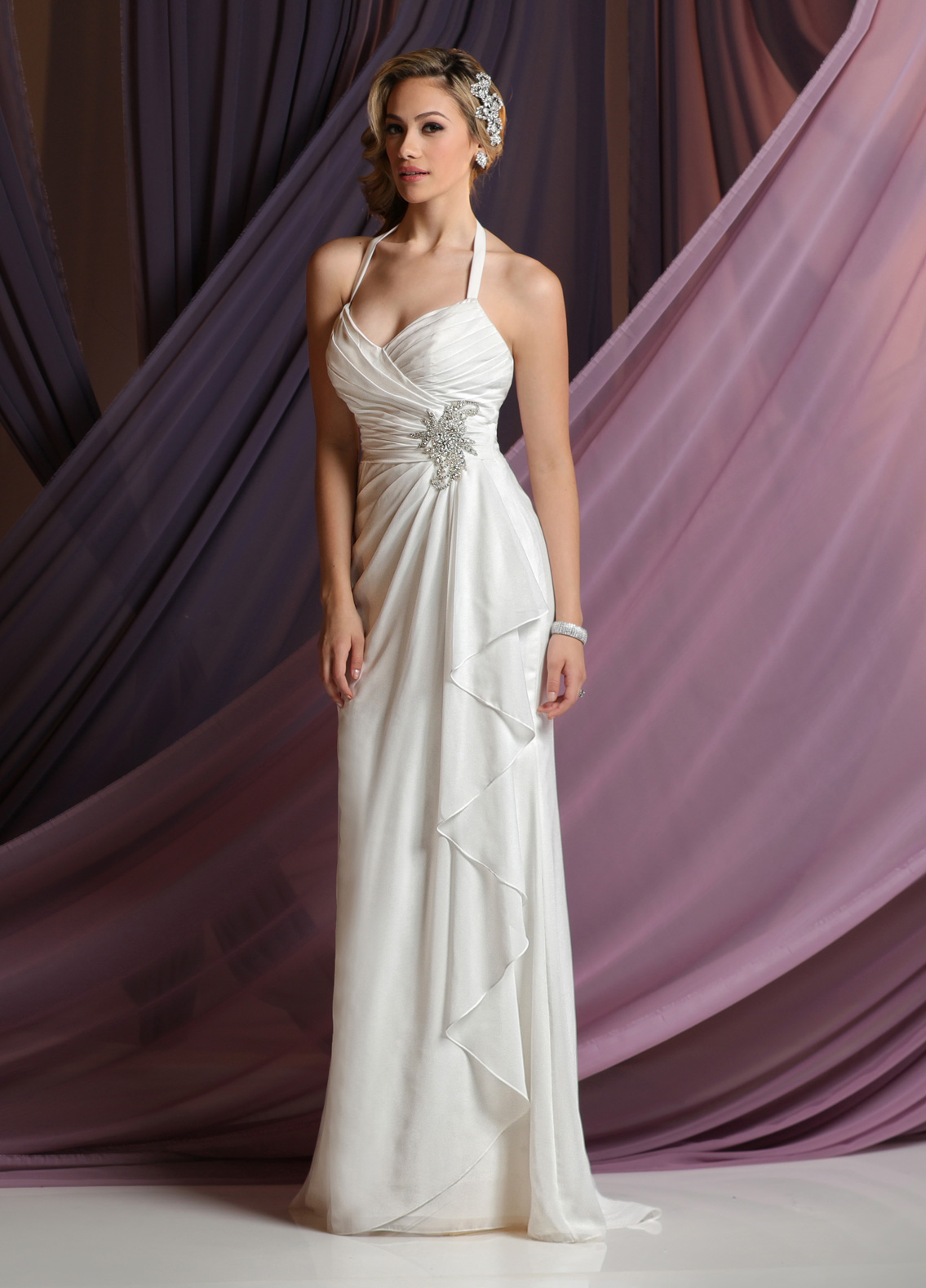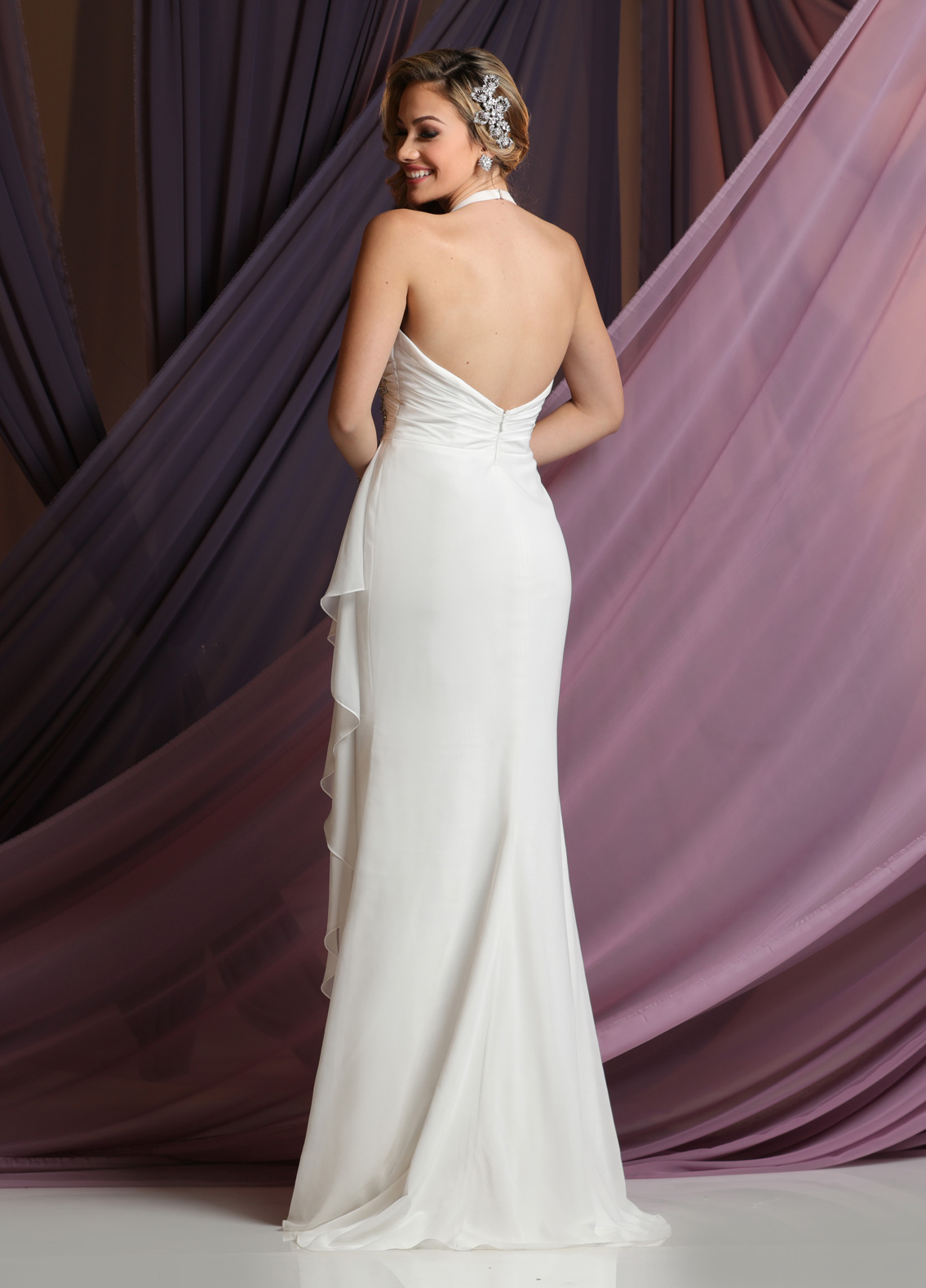 Available in: Ivory, White
To see more details Click HERE for Informal by DaVinci Style #F7040
For our entire line of Informal and Destination wedding dresses Click HERE to browse Informal by DaVinci