What's softer than black, still dramatic, works year-round and goes with any time of day ceremony? Our Gray Bridesmaids Dresses for Any Season, of course!
Gray bridesmaids dresses create a soft look for daytime weddings and up the elegance factor for evening weddings. If you plan to dress your groomsmen in stiped trousers and morning coats, you can't beat gray dresses to make the most sophisticated statement possible.
And if your ladies plan to wear bold statement jewelry, whether either pearls, crystals or modern color pops, you can't beat gray dresses to show off that bling!
Just for the record, gray is not boring! Here are just a few of the fabulous wedding color theme combinations that look amazing with gray bridesmaids dresses:
Gray with Turquoise + Tangerine
Gray + Indigo + Copper
Add Gray to Coppery Red + Black & White to soften the contrast
Gray perfectly sets off Coral + Emerald Green
Orange + Hot Pink are so bright, adding Gray takes it from Candyland to Classy
Gray as a 3rd color to round out Orange + Shades of Blue
Gray + White + Any color pop you want!
When you choose DaVinci Bridal's Gray Bridesmaids Dresses …
You know that your dresses will be created by one of the premiere bridal dress companies in the world. We use only top quality fabrics fashioned into high fashion design using high-end construction. We guarantee you'll love their affordable prices. And DaVinci is the bridal dress fashion line that retailers love to carry because best of all, most of these dresses are available for rush delivery at no extra charge!
About our Colors:
Each of our bridesmaids dresses is available in many more colors than are shown here. This color chart gives you an idea of how much we have to offer:

For a closer and accurate look, check out swatches at one of our DaVinci bridal boutiques.
To find the DaVinci retailer nearest you Click HERE then enter your city, state, or zip code.
Gray Bridesmaids Dresses for Any Season: Gray Gowns with Sequin Accent
DaVinci Occasions #S1003: Sequin & Chiffon A-Line Dress with Ruched Sequin Strapless Sweetheart Bodice & Wide Satin Waistband Belt. Gathered Chiffon Skirt Flares to a Floor-Length Hem
To see more details Click HERE for DaVinci Occasions Style #S1003
DaVinci Occasions #S1008: Chiffon & Sequin A-Line Fit & Flare Dress with Fitted Sequin Bodice, High Halter Neckline with Small Keyhole & Open Back with Pear Shape Keyhole. Chiffon Skirt Satin Waistband Belt Flares to a Floor-Length Hem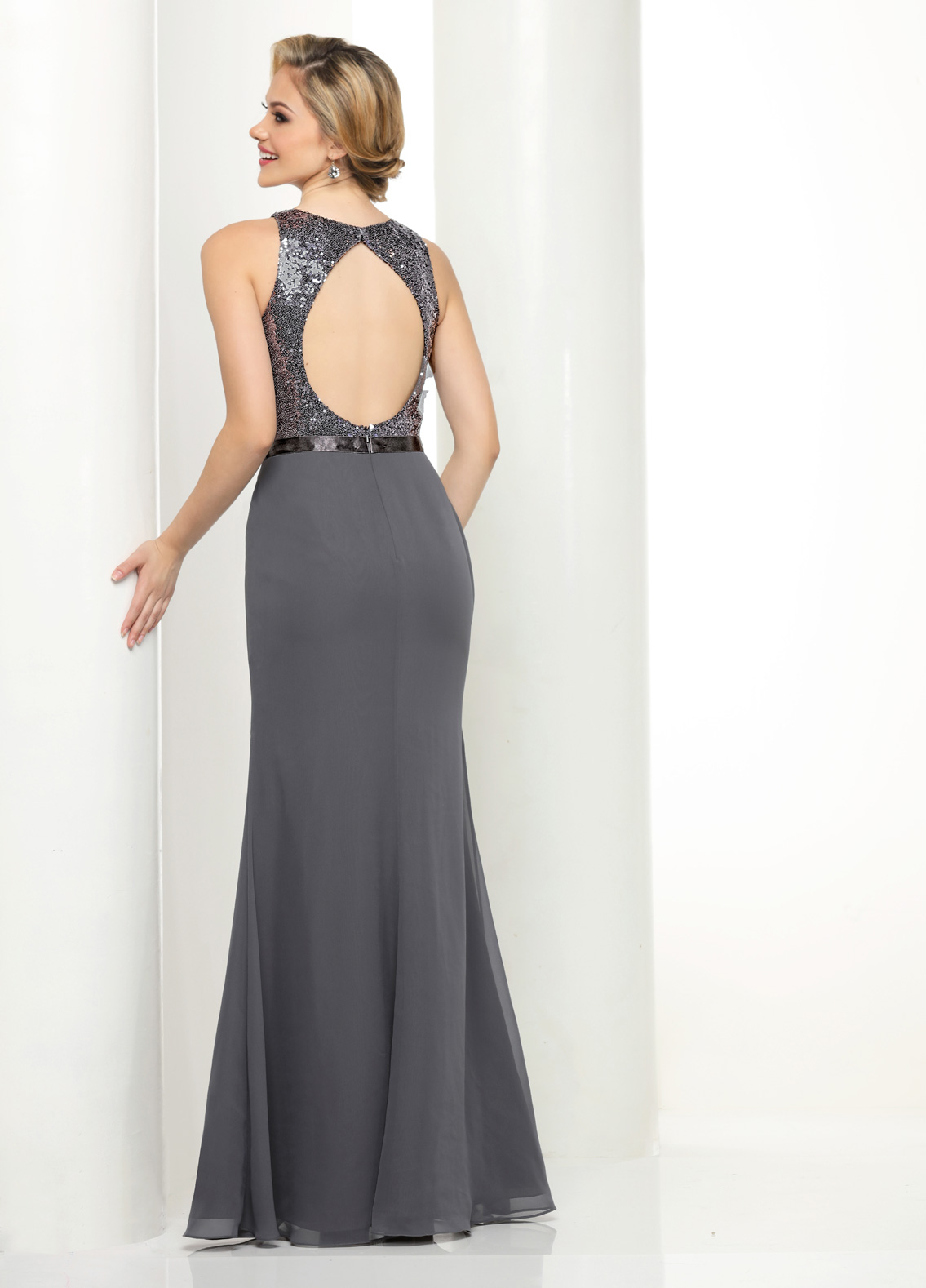 To see more details Click HERE for DaVinci Occasions Style #S1008
Gray Bridesmaids Dresses for Any Season: Gray Gowns with Sweetheart Neckline
DaVinci Bridesmaid Style #60228: Chiffon A-Line Bridesmaid Dress with Ruched Strapless Sweetheart Bodice, Open Back & Fabric Flower Waist Accent. Gathered A-Line Skirt is Floor Length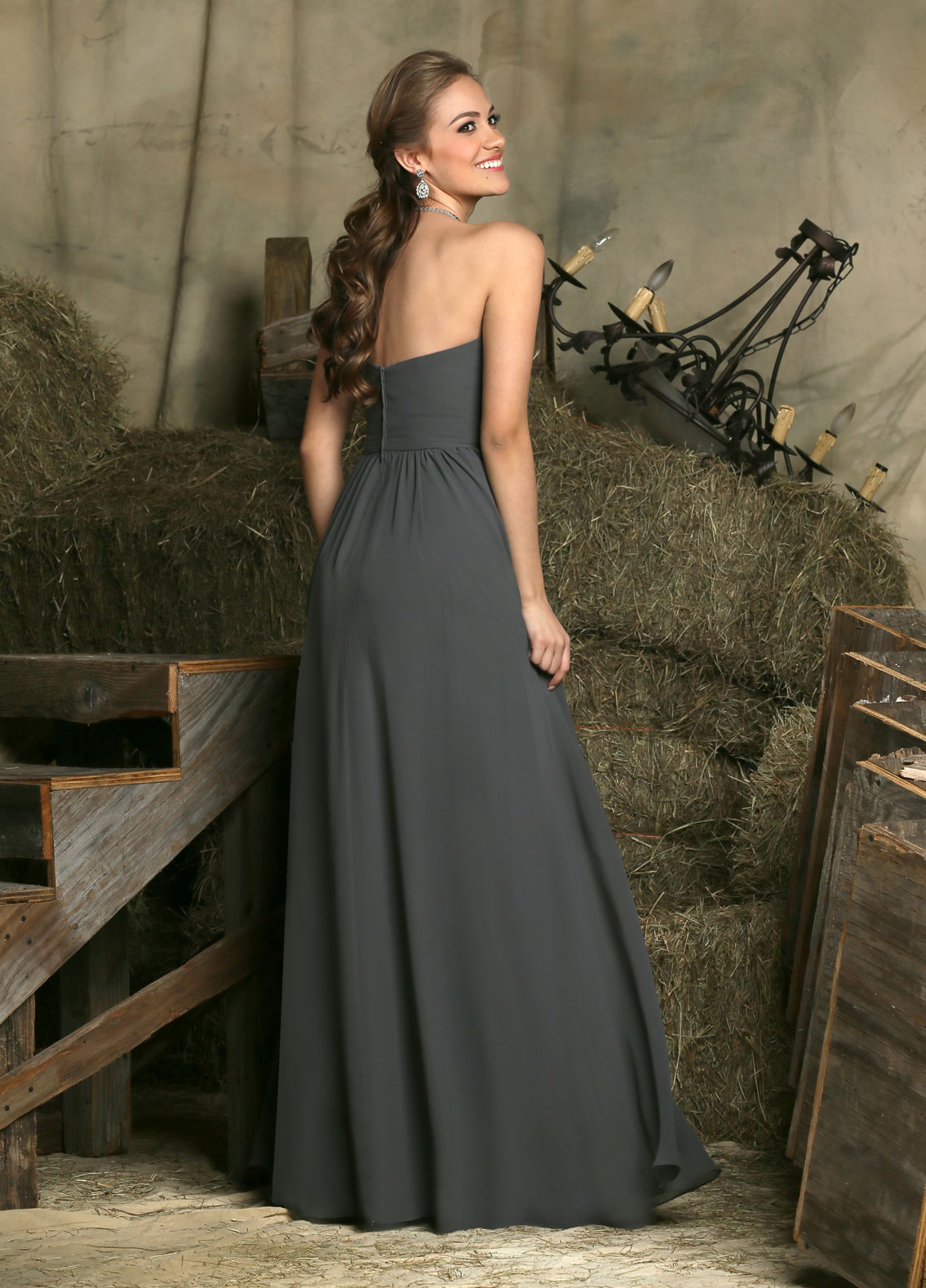 To see more details Click HERE for DaVinci Bridesmaid Style #60228
DaVinci Bridesmaid Style #60157: Taffeta A-Line Bridesmaid Dress with Faux Wrap Ruched Strapless Sweetheart Bodice has Wide Pleated Waistband. Gathered A-Line Skirt Flares to Floor Length. Choose Matching or Contrasting Belt & Dress Colors
To see more details Click HERE for DaVinci Bridesmaid Style #60157
DaVinci Bridesmaid Style #60207: Chiffon A-Line Bridesmaid Dress with Faux Wrap Ruched Bodice has Sweetheart Neckline & Spaghetti Straps. Skirt with Asymmetrical Ruching has Side Ruffle, Side Slit & Floor Length Hem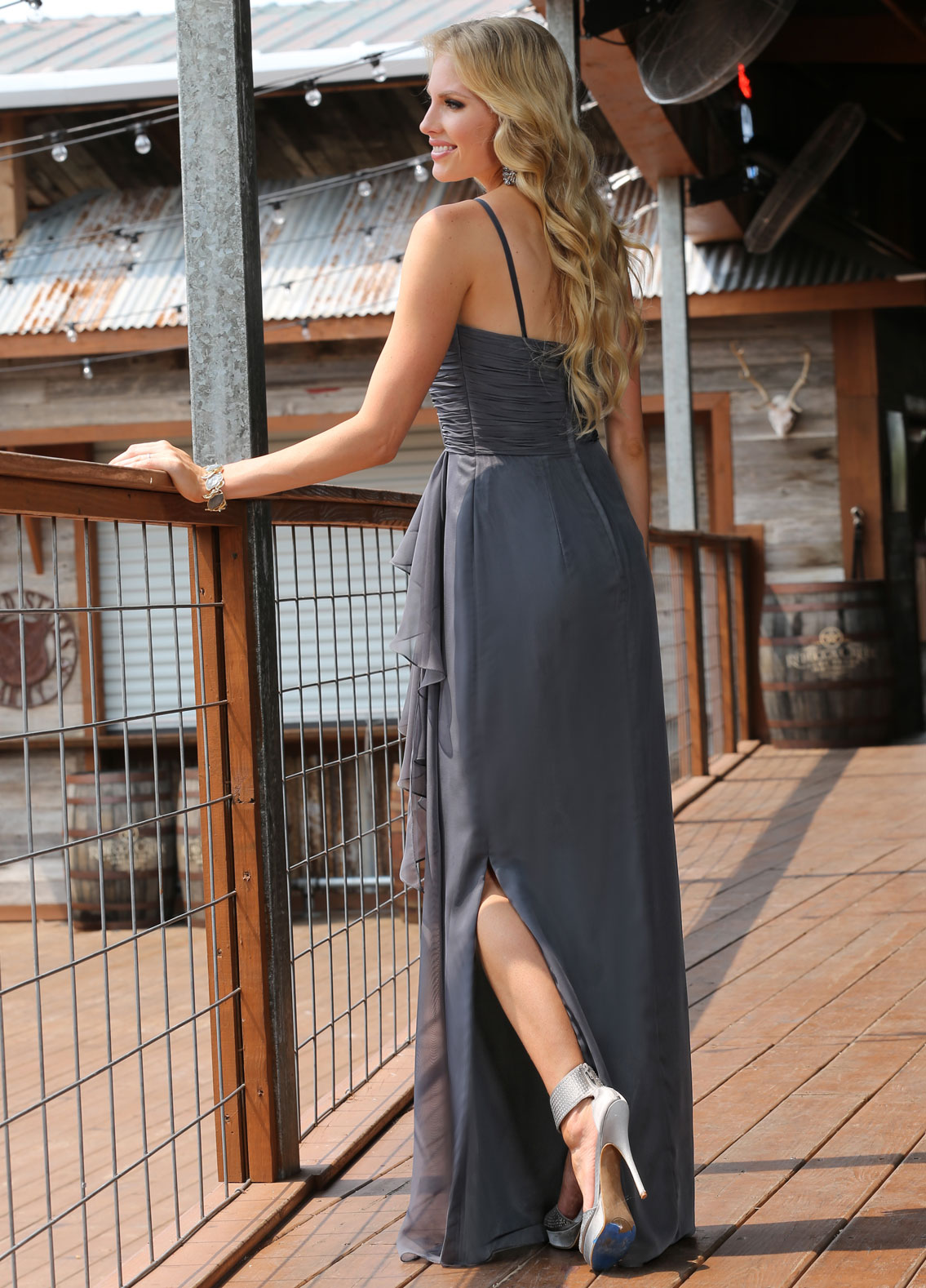 To see more details Click HERE for DaVinci Bridesmaid Style #60207
DaVinci Bridesmaid Style #60173: Chiffon A-Line Bridesmaid Dress has Faux Wrap Ruched Strapless Sweetheart Bodice & Wide Pleated Waistband. Skirt with Diagonal Ruffled Tiers is Hemmed Slightly Above the Knee
To see more details Click HERE for DaVinci Bridesmaid Style #60173
DaVinci Bridesmaid Style #60323: Chiffon A-Line Bridesmaid Dress with Ruched Faux Wrap Front Bodice with Sweetheart Neckline, Ruched Straps & Wide Ruched Waistband. Back Bodice features Diagonal Ruching, Arched Keyhole & Smooth Satin Shoulders with Covered Buttons. Full Gathered A-Line Skirt is Floor Length
To see more details Click HERE for DaVinci Bridesmaid Style #60323
Gray Bridesmaids Dresses for Any Season: Gray Gowns with Halter Neckline
DaVinci Bridesmaid Style #60233: Chiffon A-Line Bridesmaid Dress with Classic Open Back Halter Neckline, Ruched V-Neck, Wide Ruched Waistband & Open Back. Full Gathered A-Line Skirt is Floor Length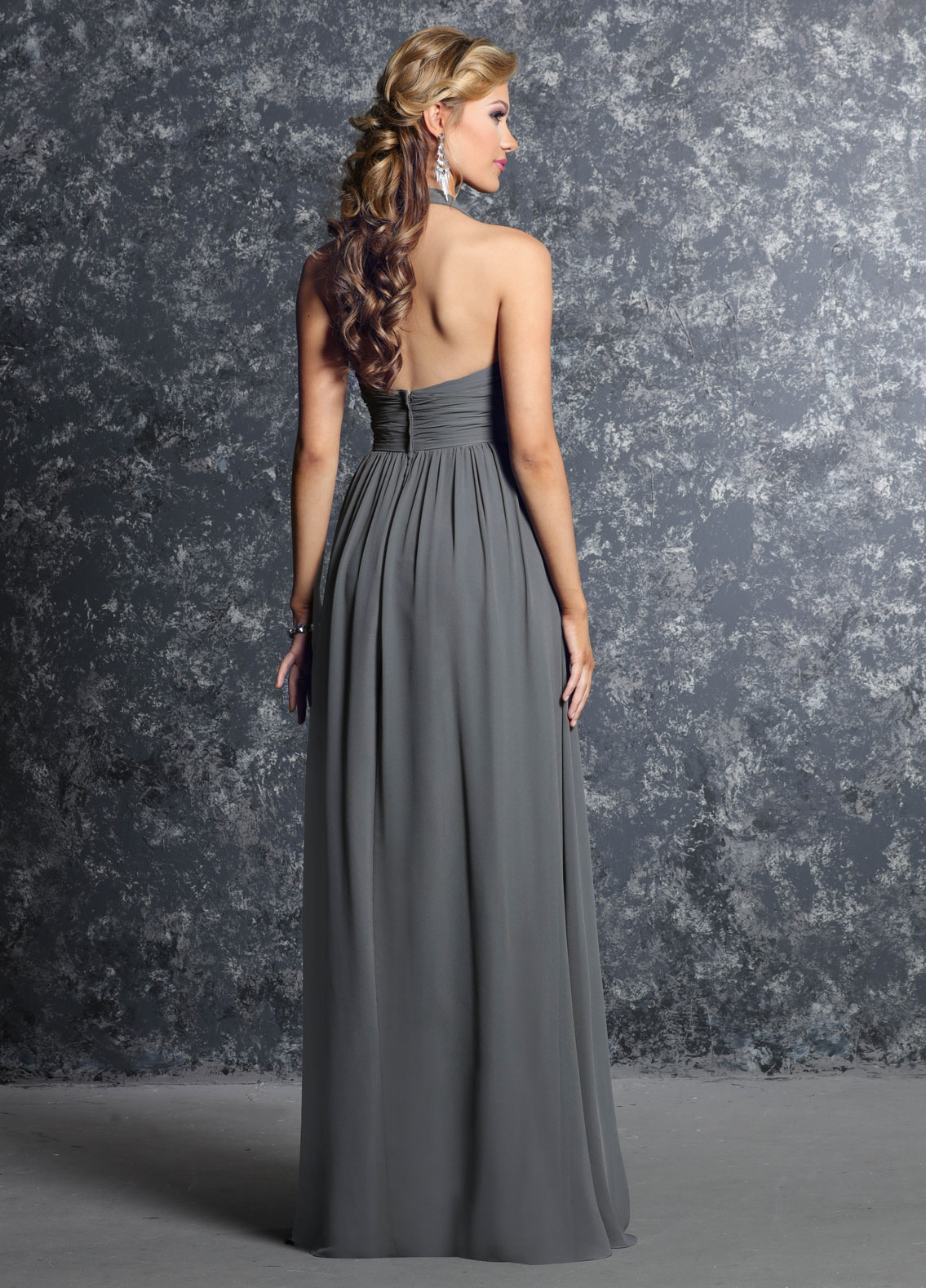 To see more details Click HERE for DaVinci Bridesmaid Style #60233
DaVinci Bridesmaid Style #60223: Chiffon A-Line Bridesmaid Dress with Fitted Halter Bodice has Beaded Neckband, Ruffle Accent, Sheer Back with Keyhole & Empire Waist. Skirt is Gathered at Center Front & Flares to Floor Length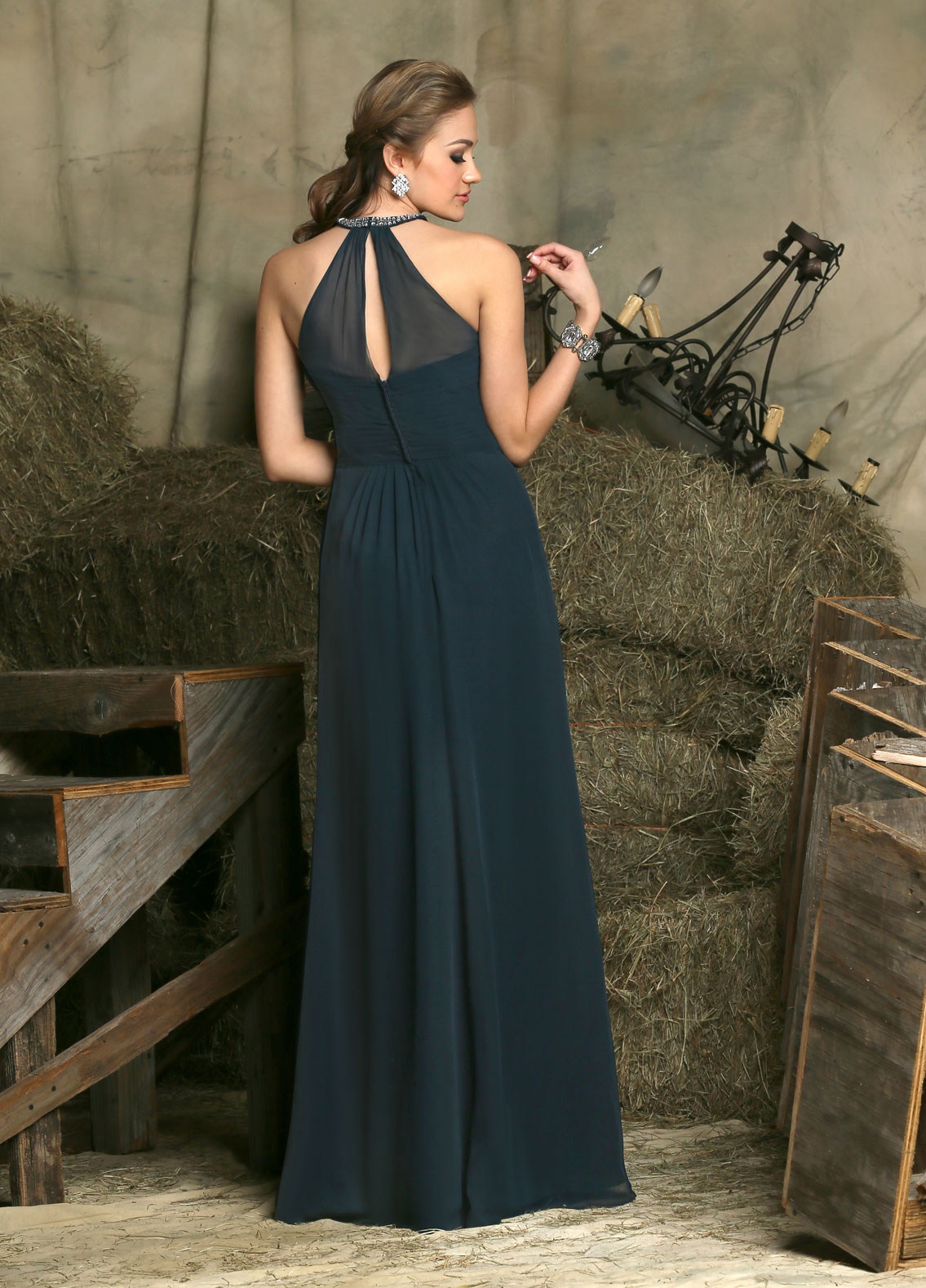 To see more details Click HERE for DaVinci Bridesmaid Style #60223
DaVinci Bridesmaid Style #60198: Chiffon A-Line Bridesmaid Dress has Faux Wrap Ruched Chiffon Bodice & Skirt. Sweetheart Neckline has Spaghetti Halter Straps & Back Tie. Asymmetrical Ruffled Skirt with Chiffon Belt is Hemmed to Floor Length. Choose Matching or Contrasting Belt & Dress Colors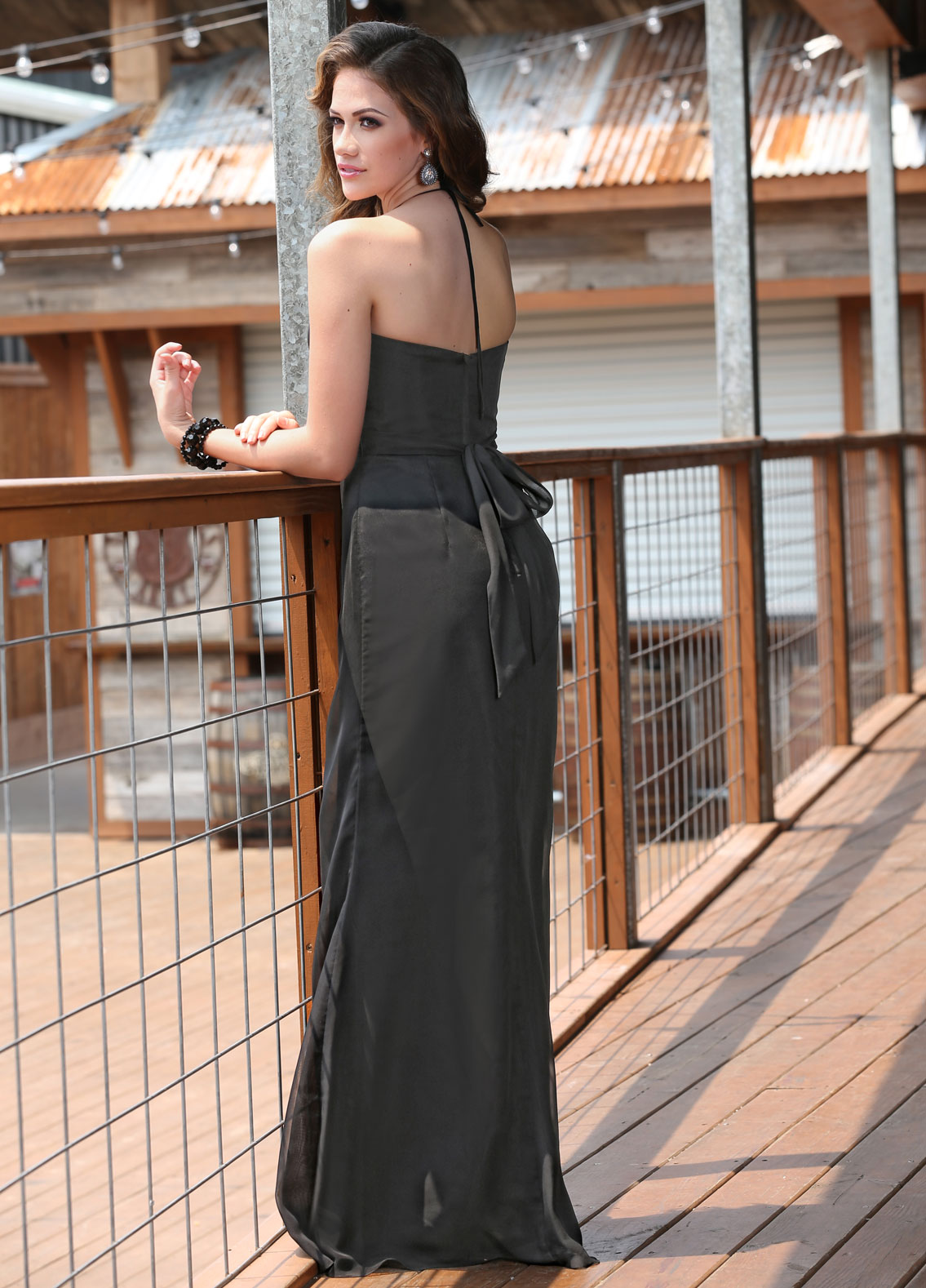 To see more details Click HERE for DaVinci Bridesmaid Style #60198
Gray Bridesmaids Dresses for Any Season: Gray Gowns with Halter Neckline
DaVinci Bridesmaid Style #60152: Chiffon A-Line Bridesmaid Dress with Bateau Neckline has Diagonal Ruching from Shoulder to Waist. Wide Ruched Waistband is Accented with a Fabric Flower. Asymmetrical Gathered Skirt is Floor Length. Choose Matching or Contrasting Belt & Dress Colors
To see more details Click HERE for DaVinci Bridesmaid Style #60152
One of a Kind! Color Block Halter Neckline Bridesmaid Dress
DaVinci Bridesmaid Style #9019: Satin A-Line Bridesmaid Dress with Side Slit Skirt has Insert Panel & Beaded Embroidery. Minimalist Bodice with Spaghetti Straps Highlights Detail on Floor Length Skirt. Choose Matching or Contrasting Dress & Skirt Panel Colors
To see more details Click HERE for DaVinci Bridesmaid Style #9019
For more ideas on choosing the perfect color scheme, Click HERE or on the image below to read our blog 8 Classic Wedding Color Schemes: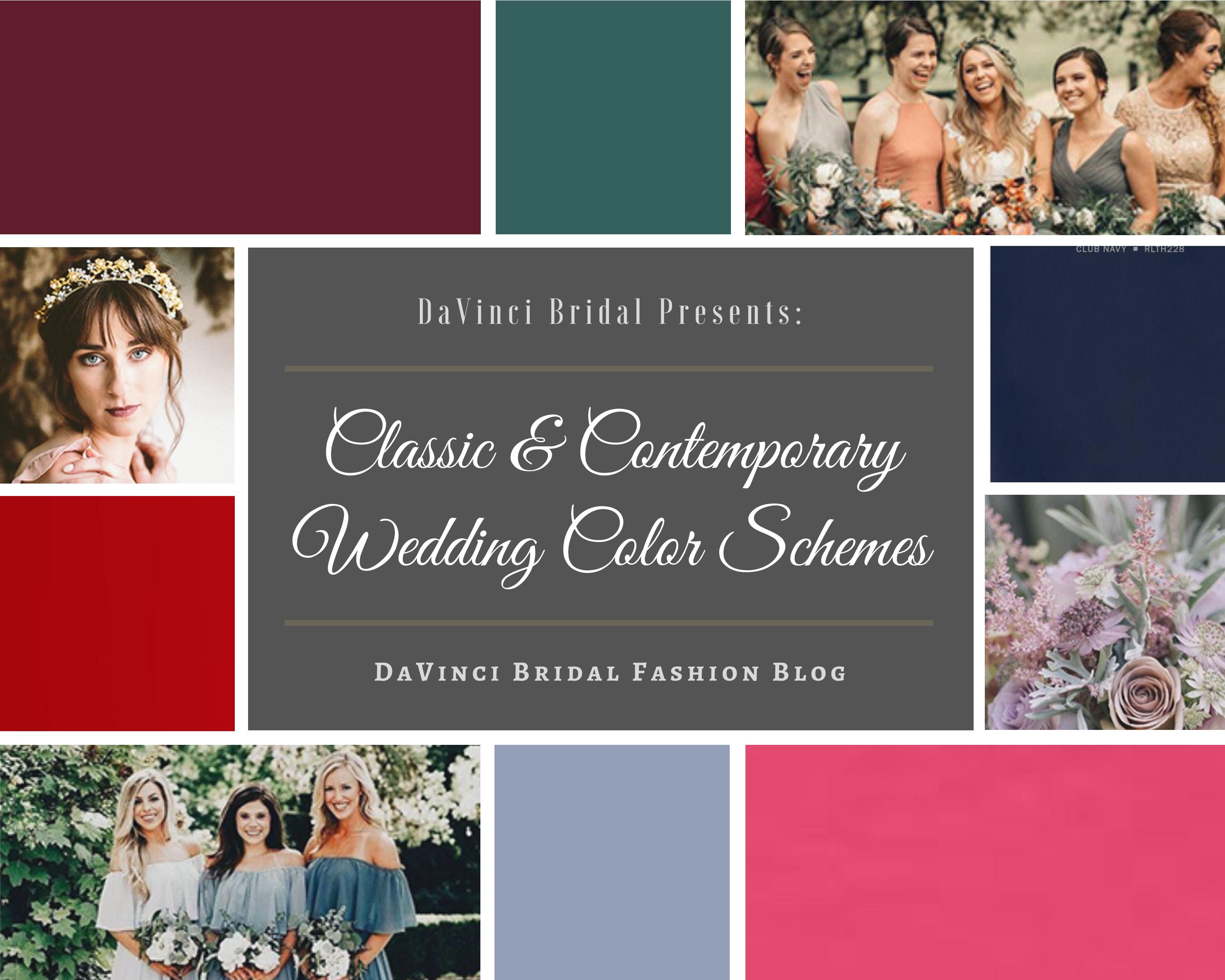 To shop our entire line of beautiful bridesmaid dresses, Click HERE or on the image below: