The silhouette that makes every woman look amazing, our 2019 Fit & Flare Bridesmaid Dress Collection designs are as comfortable as they are beautiful!
Fit & flare bridesmaid dresses fit closely on the top and gradually flare out at or below the knee. The looser fit on the legs makes these lovely bridesmaid dresses easier to walk in and dance the night away.
Perfect for every body shape, fit & flare dresses are fabulous for bridesmaids with more generous hips.
When you buy your attendants' gowns from DaVinci Bridal's 2019 Fit & Flare Bridesmaid Dress Collection…
You know that your gowns will be created by one of the premiere bridal dress companies in the world. We use only top quality fabrics fashioned into high fashion design using high-end construction. We guarantee you'll love their affordable prices. A DaVinci is the bridal dress retailers love to carry because best of all, most of these dresses are available for rush delivery at no extra charge!
2019 Fit & Flare Bridesmaid Dress Collection: Chiffon Fit & Flare A-Line with Blouson Bodice
NEW for 2019! DaVinci Bridesmaids Style #60378: Chiffon A-Line Fit & Flare Bridesmaid Dress, Draped Neckline, Bloused Bodice, Spaghetti Straps, Soft V-Back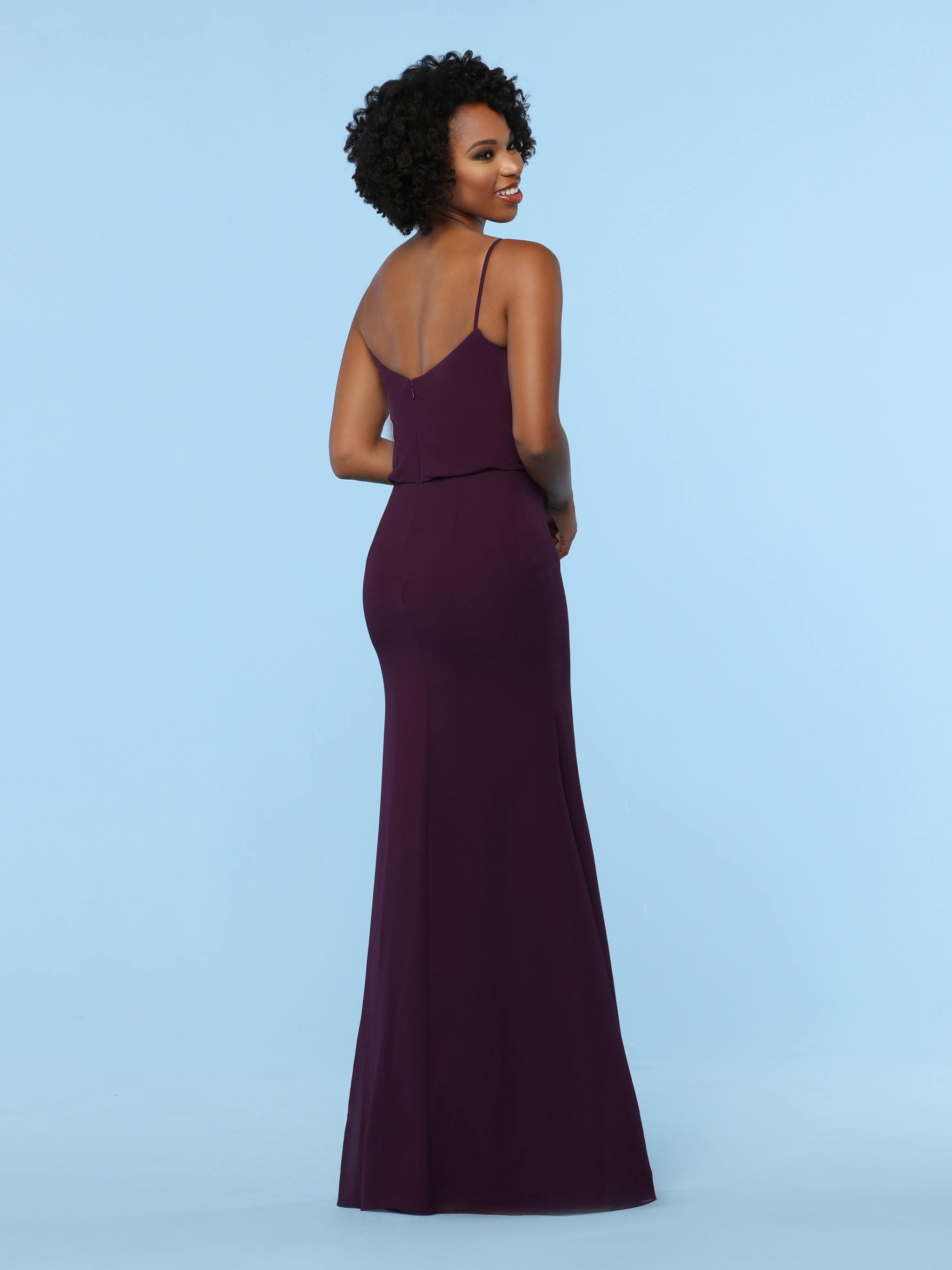 To see more details Click HERE for DaVinci Bridesmaid Style #60378
2019 Fit & Flare Bridesmaid Dress Collection: Satin & Lace A-Line Fit & Flare Sheath
NEW for 2019! DaVinci Bridesmaids Style #60383: Satin & Lace A-Line Sheath Bridesmaid Dress, Sweetheart Neckline, Off the Shoulder Cold Shoulder Straps, Narrow Waistband, Button Detail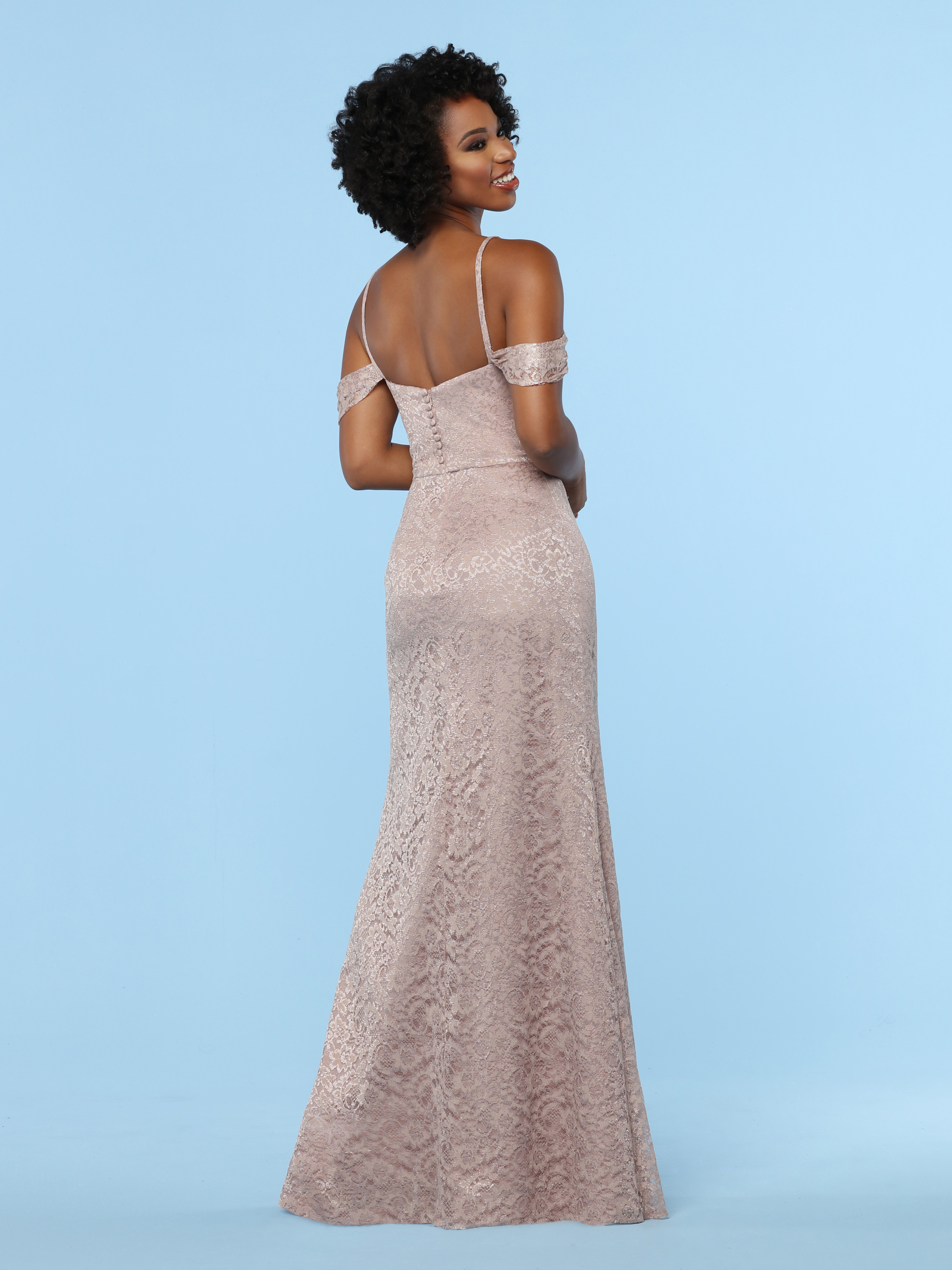 To see more details Click HERE for DaVinci Bridesmaid Style #60383
2019 Fit & Flare Bridesmaid Dress Collection: Satin & Lace Fit & Flare Halter Dress
NEW for 2019! DaVinci Bridesmaids Style #60376: Satin & Lace A-Line Fit & Flare Sheath Bridesmaid Dress, Modest High Neck Halter Neckline, Back Strap Keyhole, Button Detail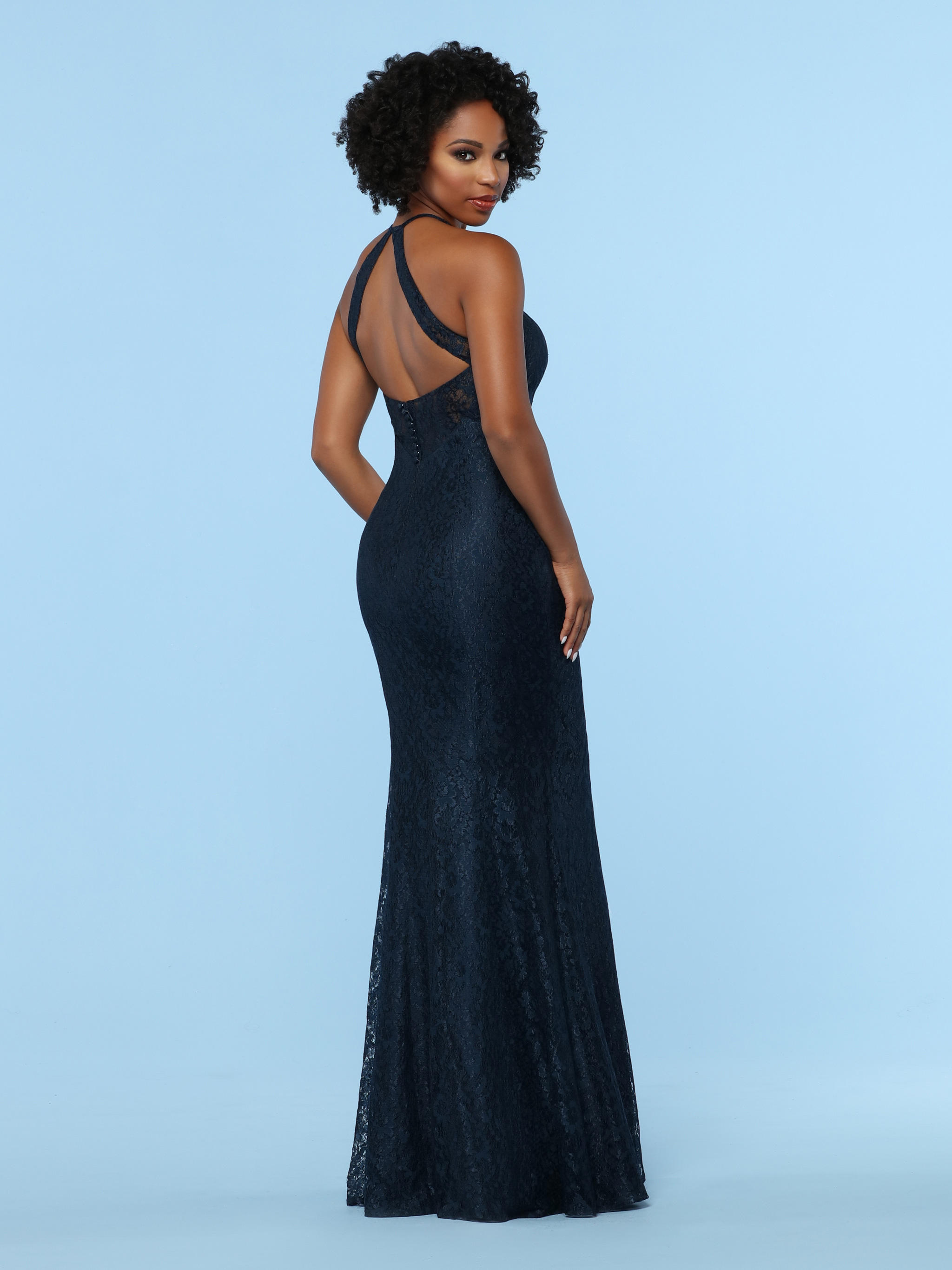 To see more details Click HERE for DaVinci Bridesmaid Style #60376
2019 Fit & Flare Bridesmaid Dress Collection: Jersey & Lace Fit & Flare Sheath
NEW for 2019! DaVinci Bridesmaids Style #60373: Jersey & Lace Fit & Flare Sheath Bridesmaid Dress, Sweetheart Neckline, Criss Cross Back Straps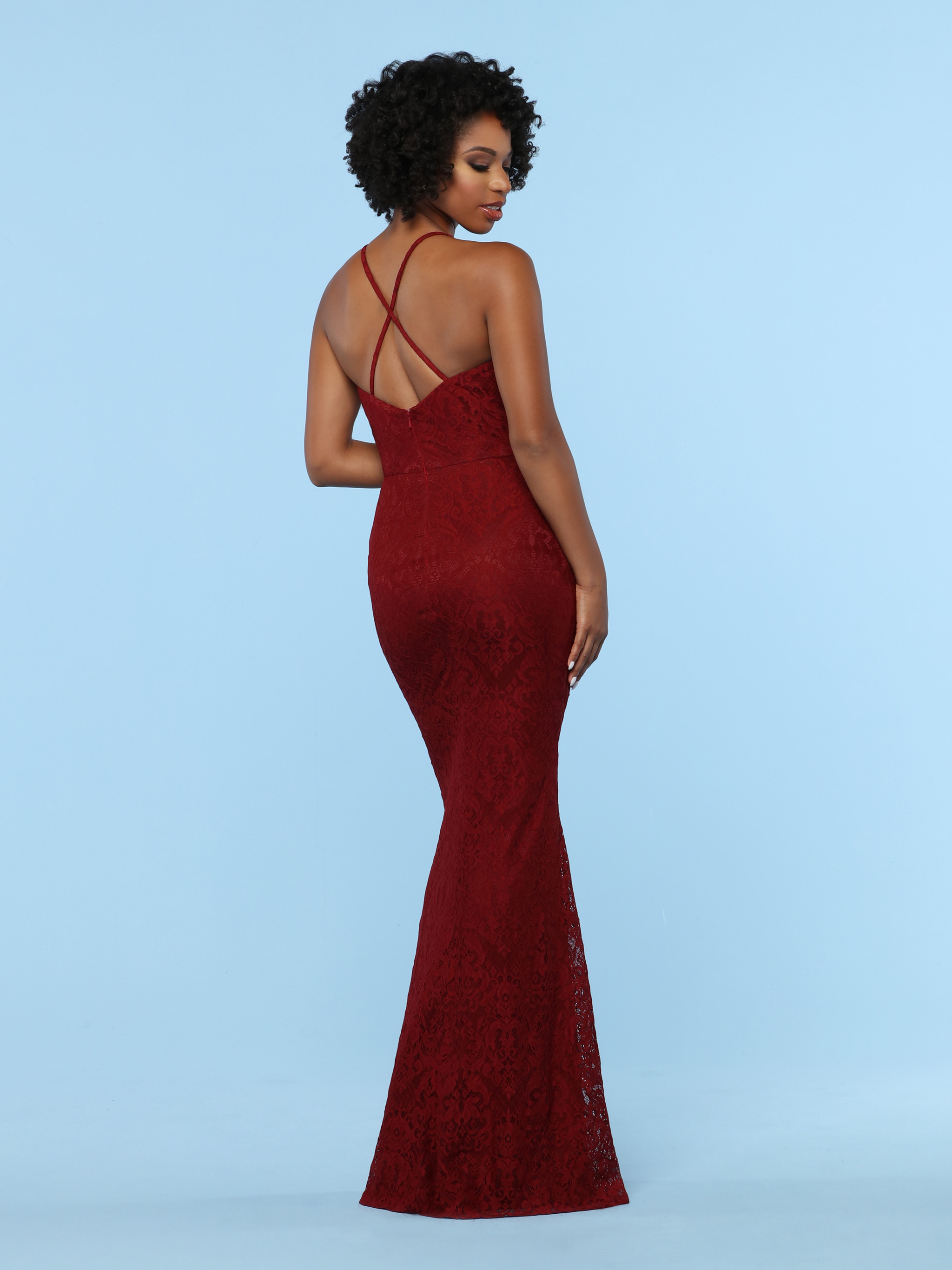 To see more details Click HERE for DaVinci Bridesmaid Style #60373
2019 Fit & Flare Bridesmaid Dress Collection: Satin Fit & Flare Bridesmaid Dress
NEW for 2019! DaVinci Bridesmaids Style #60375: Satin A-Line Fit & Flare Bridesmaid Dress, Sweetheart Neckline, Scoop Back, Narrow Waistband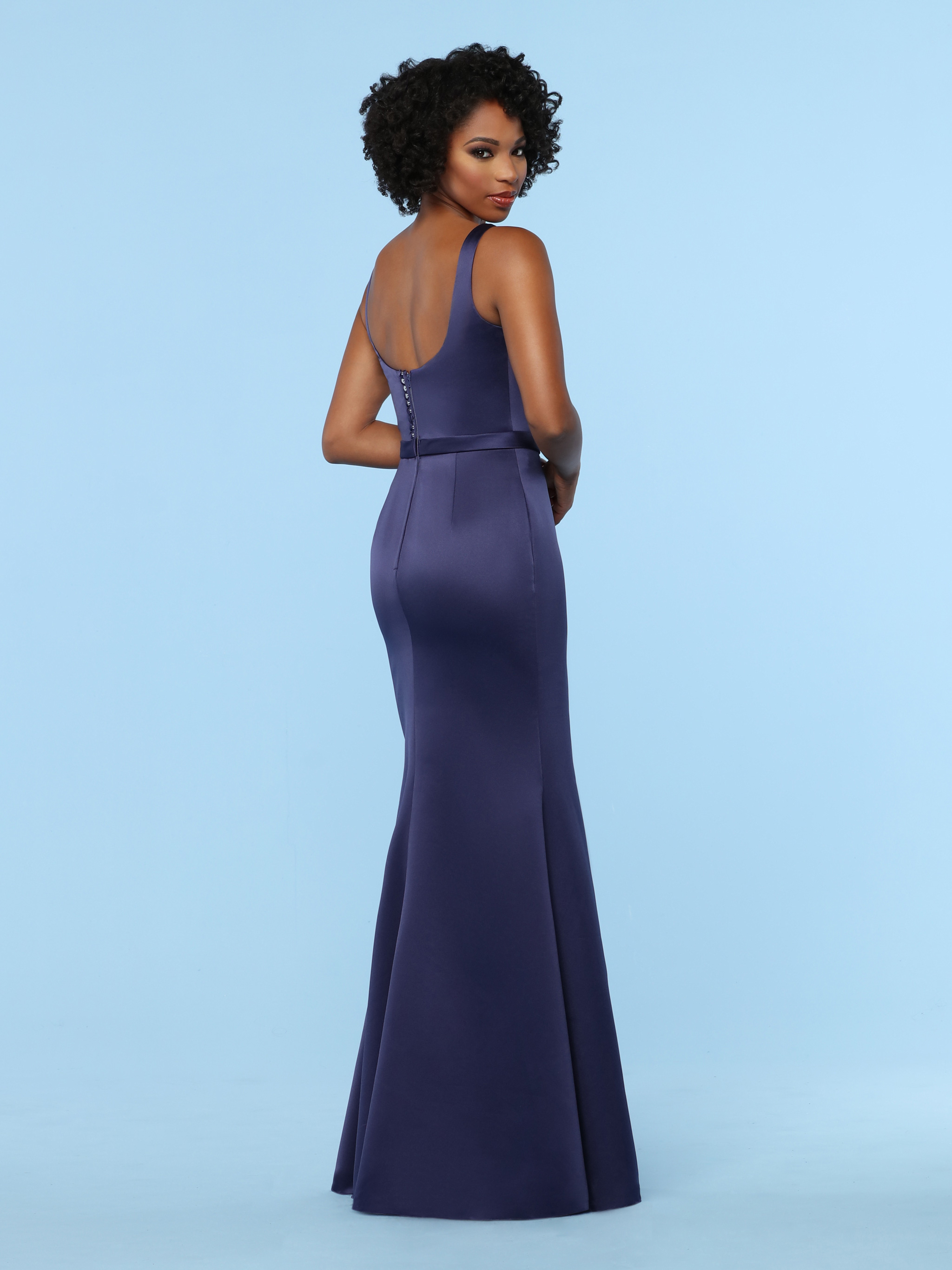 To see more details Click HERE for DaVinci Bridesmaid Style #60375
If you'd love a fit & flare wedding gown for yourself, Click HERE or on the image below for our 2019 Modern Fit & Flare Wedding Dresses
To browse our entire selection of stunning bridesmaids dresses Click HERE or on the image below for DaVinci Bridal Bridesmaid Collection