Dresses
Not Just Another Bridesmaid Dress: Sequin Evening Gowns for Your Attendants
Glittery dresses are all the rage and bridesmaids gowns are no exception. Floor-length sequin dresses are a popular choice for everything from a formal evening affair to a fun and funky Offbeat Bride wedding. Not everyone chooses head to toe sequins, though. Also popular are dresses with a sequin bodice and a chiffon skirt which give an elegant but understated look. Whichever style you prefer, we've got a beautiful collection of dresses from our DaVinci Occasions collection that are perfect for your glittering entourage. Just like all DaVinci gowns, the Occasions line is created with the same high standards—quality fabrics, high-end construction, and comfortable fit—all at budget-friendly prices. Many of these dresses are available for super-quick delivery at no additional charge, so even if you're planning a glamorous gala at the very last minute, choose one of these gorgeous gowns, and you're all set!
A Note About Colors:
Each of our Occasions dresses come in far too many colors—and color combinations—than we can list. The skirts alone are available in over 50 shades! It's easy to choose the color or color combo you want, though. Just click here, enter your city, state or zip code, and the directory will lead you straight to the DaVinci retailer nearest you so you can see all the colors available as well as samples of our beautiful gowns: https://davincibridal.com/blog/store_locator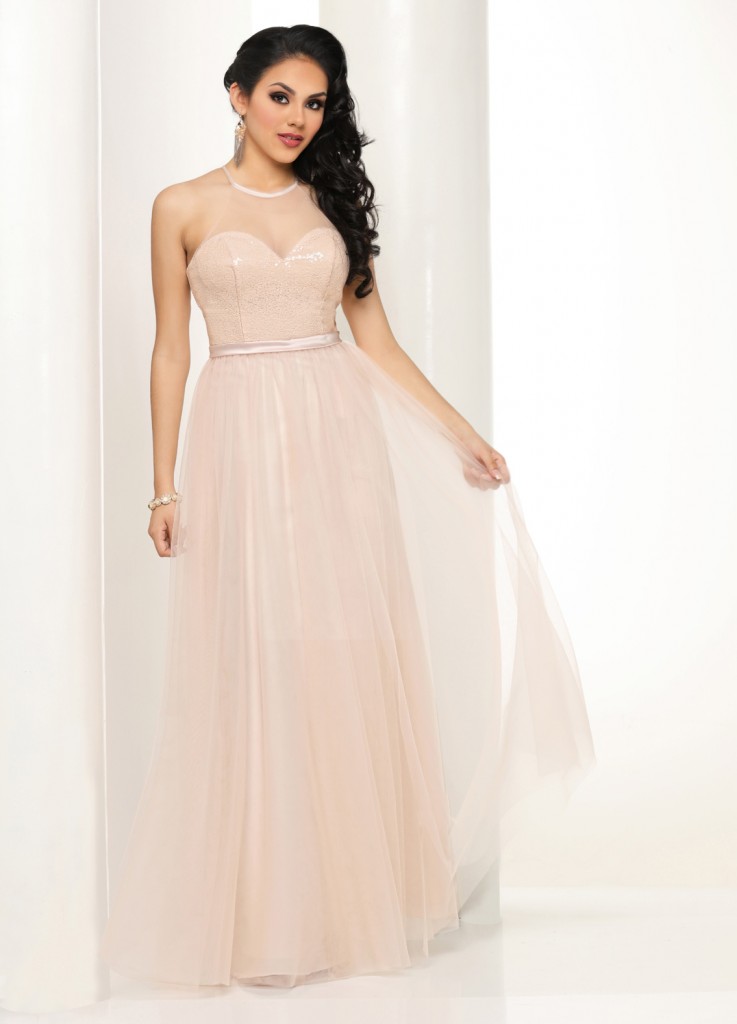 This demure dress combines a strapless sequined sweetheart neckline with a high neck illusion bodice. From the front, the dress has a halter profile with edging at the high neckline that leads to delicate criss-cross spaghetti straps in back. The A-line skirt of satin and soft tulle is accented by a delicate ribbon at the waist.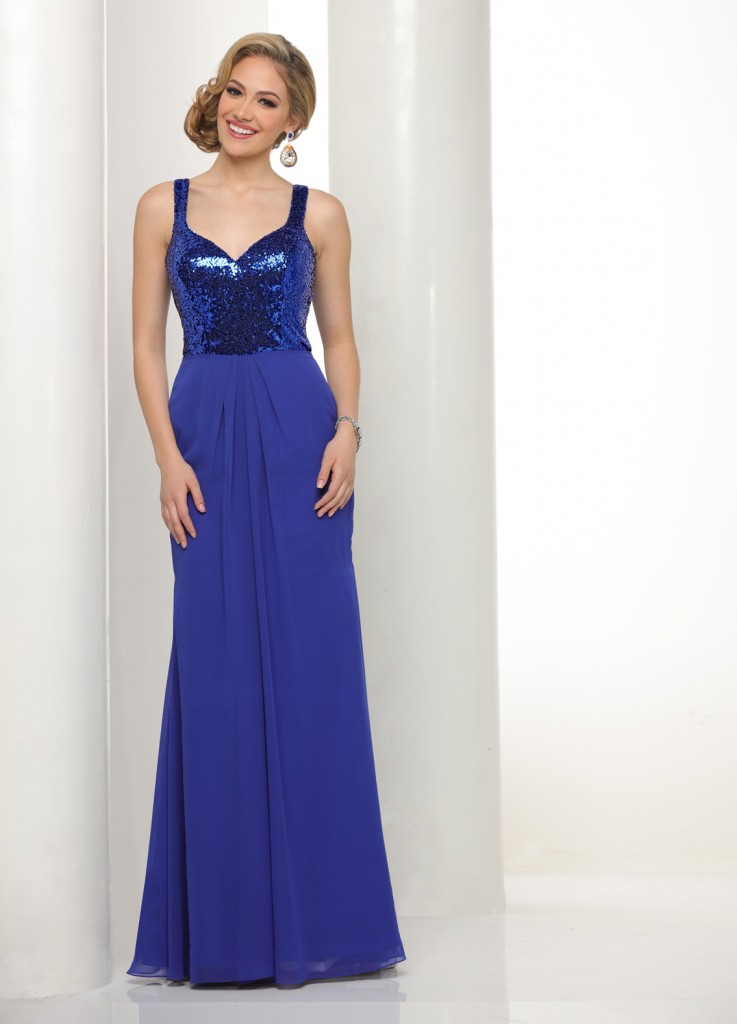 Demure in the front and flirty in the back, this A-line dress features a modified sweetheart neckline with straps and a daring double keyhole back. The chiffon skirt is softly gathered in the front, and the neckline is "cut just right" to  make this a modest but still sexy choice.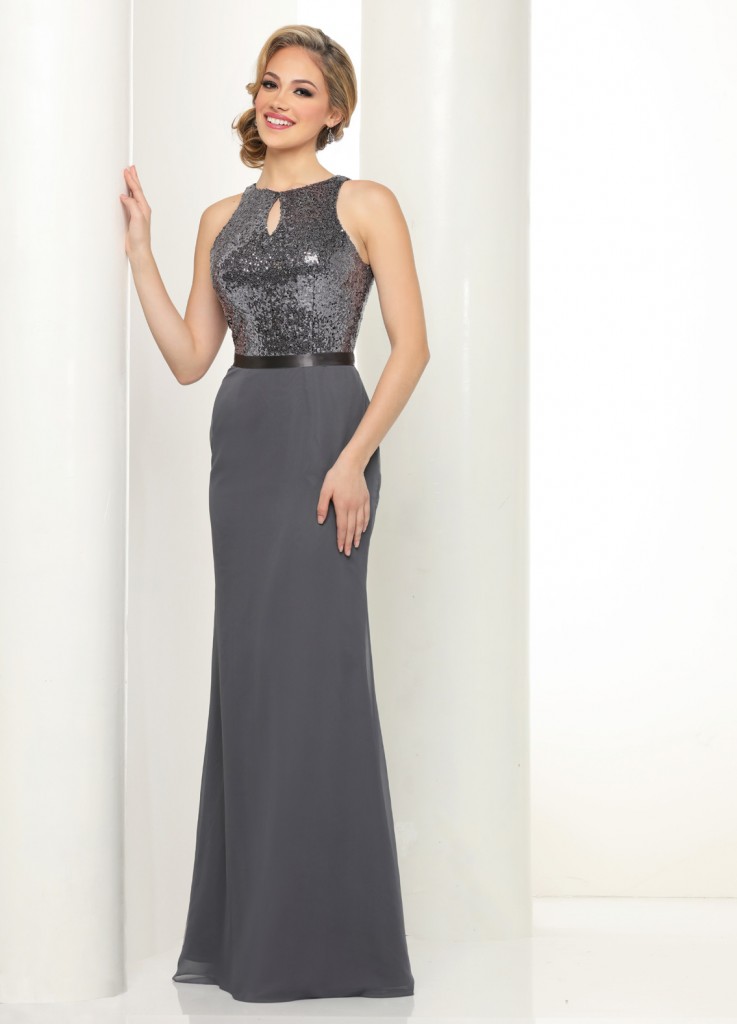 A lovely little keyhole sets this high neck halter dress apart from the rest. The chiffon bodice is modest in the front offering complete coverage while the daring open back adds just the right amount of sexy appeal. The chiffon skirt, cut mostly as an A-line silhouette, adds just a hint of fit and flare below the hip. A touch of satin ribbon at the waist completes the look.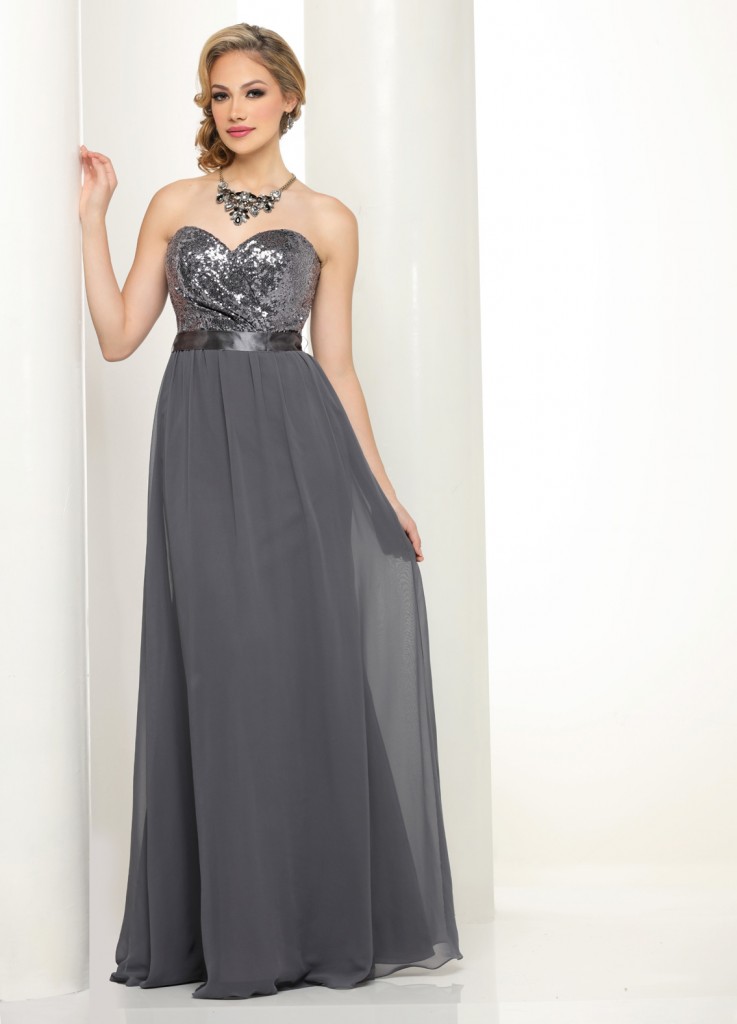 This gorgeous A-line gown features a strapless sweetheart bodice with ruching on the diagonal for a truly one of a kind designer dress. The lovely ribbon waist falls just a bit above the natural waist creating a hint of an empire silhouette and the ribbon finishes in the back with a long ribbon bow.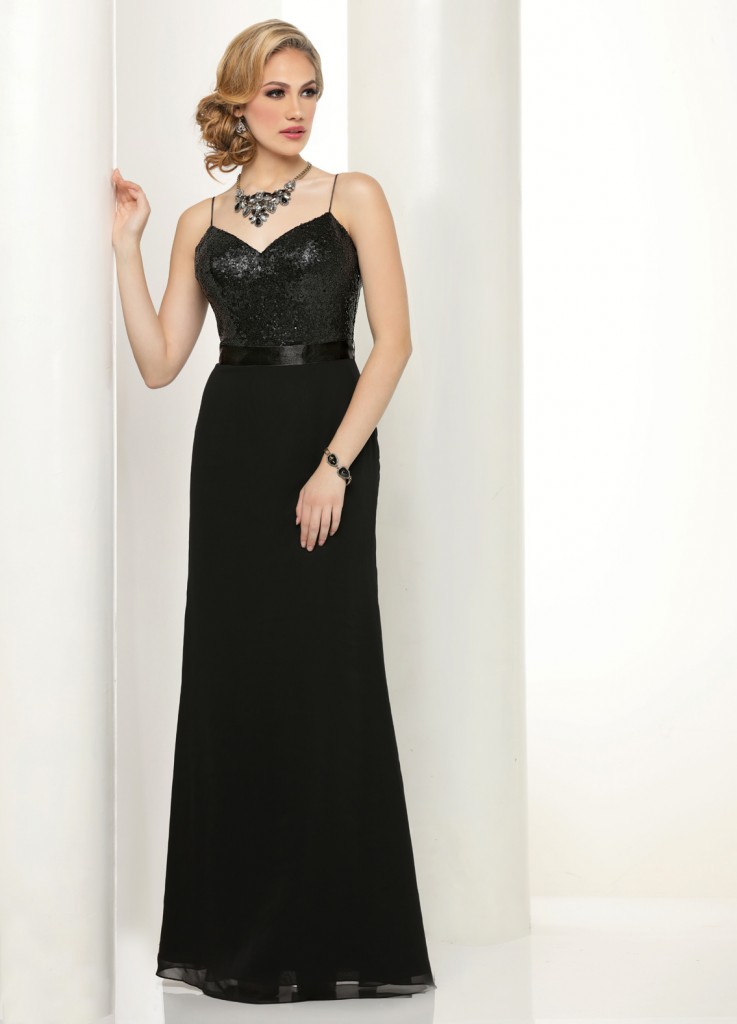 A mix of sequins and chiffon give this dress an almost velvety look when done in a dark solid color head to toe. The skirt, mostly A-line with a hint of fit & flare, features a delicate ribbon accent at the waist while the modified sweetheart neckline with a higher cut V makes for a decidedly modest bodice. Delicate spaghetti straps and a hint of a V at the back complete this beautiful design.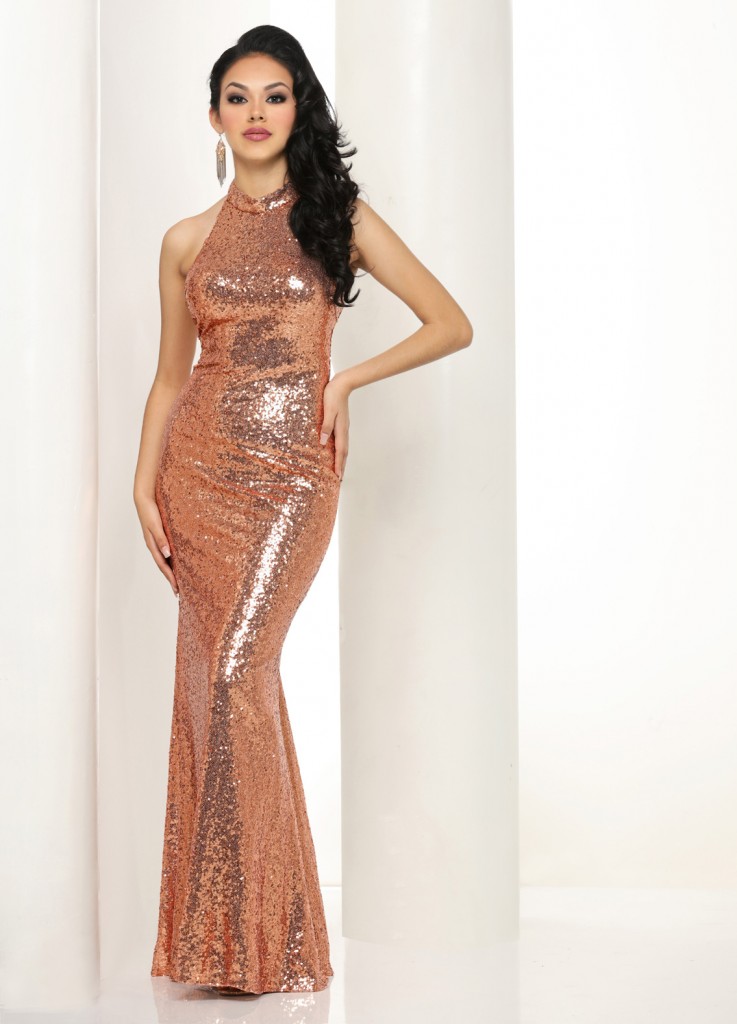 If you're looking for a knockout head to toe sequin gown that's still demure, look no further. This figure hugging fit and flare dress has a full coverage halter neckline with just a hint of a collar. It's cut just a little higher in the back to accommodate a standard halter undergarment. It doesn't get any better than this—a dress as sexy as they come but as modest as can be—only from DaVinci Occasions!
If you'd like a little drama for your 'maids but prefer a knee-length dress, check out our short collection. Perfect for your engagement party, they're also a lovely choice for your attendants.
http://www.davincibridal.com/blog/i-said-yes-5-delightful-engagement-party-dresses/