Dresses
Best Garden Wedding Dresses for 2022
Romance, new beginnings – 2022 is the year for weddings! So what better look is there for your celebration than our Best Garden Wedding Dresses for 2022?
These soft, feminine & elegant dresses are perfect for warm weather weddings. They're also a lovely option for celebrations held in a setting like an arboretum or botanical garden.
This selection of gowns & dresses is curated from the top designs in DaVinci Bridal's Flagship Collection:
Beautiful Southern Style Ball Gowns
Strapless Fit & Flare Dresses
Modest Sheer Back Styles
Flirty Open Back Dress Designs
When you buy your Garden Wedding Dress from DaVinci Flagship Bridal Dress Collection…
You know that your gown will be created by one of the premiere bridal dress companies in the world. We use only top-quality fabrics fashioned into high fashion design using high-end construction. We guarantee you'll love their affordable prices. A DaVinci is the bridal dress retailers love to carry because best of all, most of these dresses are available for rush delivery at no extra charge!
Best Garden Wedding Dresses for 2022: Beautiful Ball Gowns
 DaVinci Bridal Style #50411: Lace, Organza & Tulle A-Line Wedding Dress. Lace Bodice, Sweetheart Neckline, Plunging V-Neck Detail with Modesty Panel, Spaghetti Straps. Multi-Tiered Organza Ball Gown Style Skirt, Chapel Train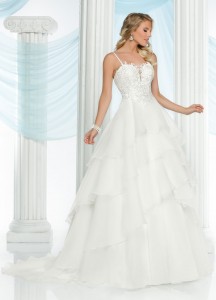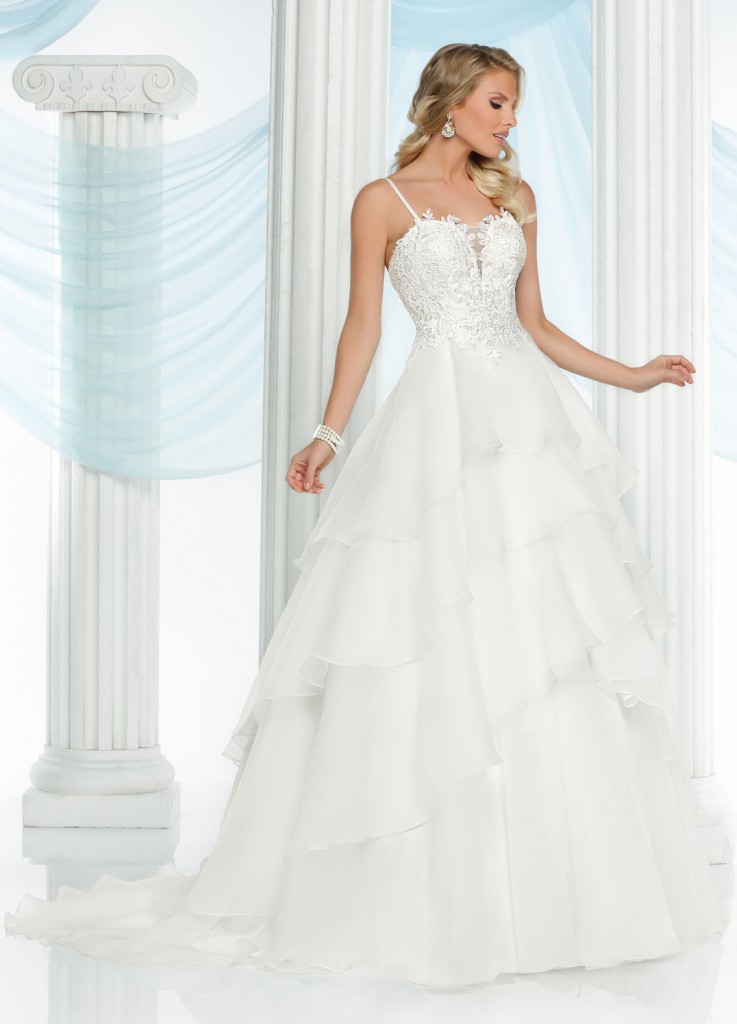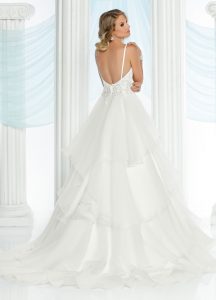 Available in: Ivory, White
To see more details Click HERE for DaVinci Bridal Style #50411
DaVinci Bridal Style #50434: Lace & Tulle A-Line Wedding Dress. Strapless Sweetheart Bodice, Sheer Lace Back, Covered Buttons. Tulle Ball Gown Style Skirt with Lace Applique, Chapel Train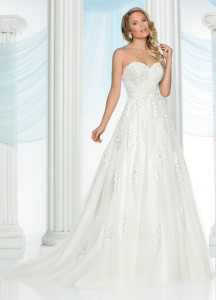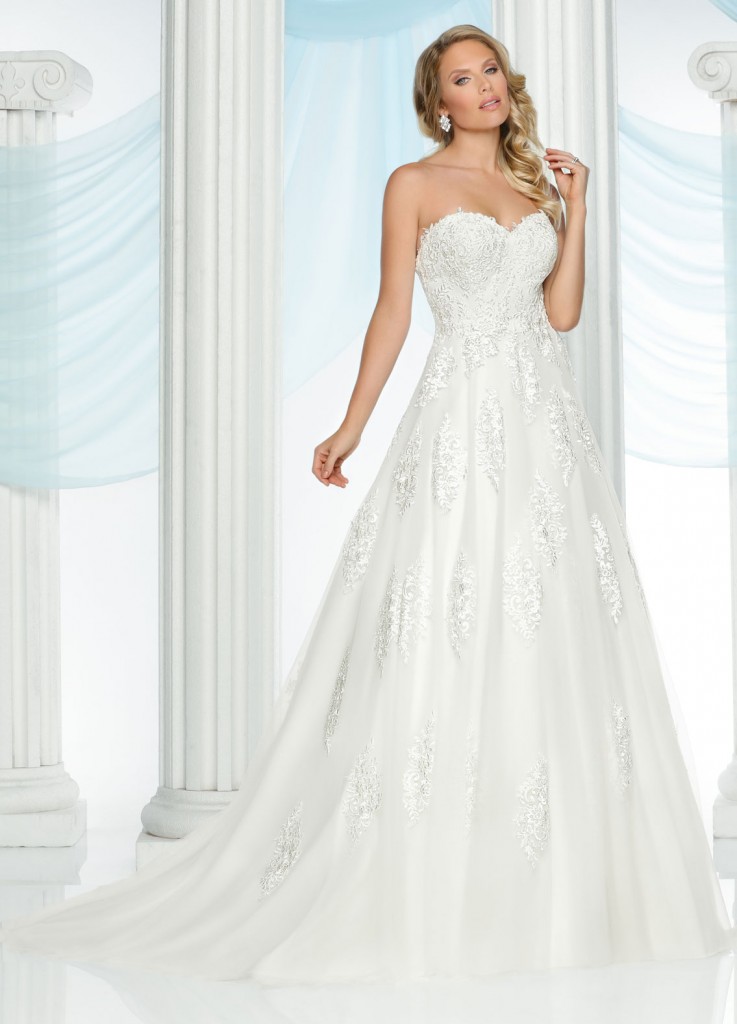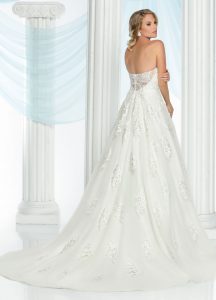 Available in: Ivory, White
To see more details Click HERE for DaVinci Bridal Style #50434
Best Garden Wedding Dresses for 2022: Strapless Fit & Flare Designs
DaVinci Bridal Style #50427: Lace & Tulle Fit & Flare Wedding Dress. Strapless Sweetheart Lace Bodice, Wide Ribbon Waistband, Back Ties. Tulle Skirt with Lace Applique, Chapel Train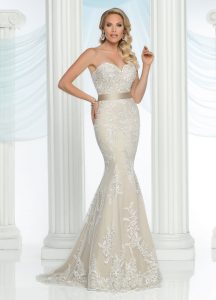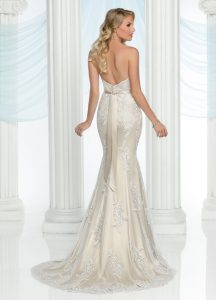 Available in: Ivory, White or Two-Tone Ivory/Antique,  White/Antique
To see more details Click HERE for DaVinci Bridal Style #50427
Best Garden Wedding Dresses for 2022: Sheer Back Styles
DaVinci Bridal Style #50431: Lace & Tulle A-line Wedding Dress. Lace Bodice, Wide Sheer Lace Straps, Sheer Lace Back, Covered Buttons. Wide Ribbon Waistband, Full Gathered Tulle Ball Gown Style Skirt. Lace Applique Waist Detail, Chapel Train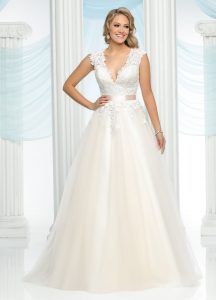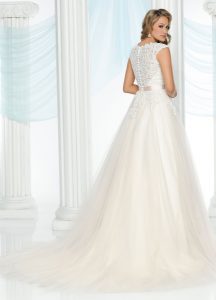 Available in: Ivory, White or Two-Tone Ivory/Blush, White/Blush
To see more details Click HERE for DaVinci Bridal Style #50431
DaVinci Bridal Style #50430: Lace & Tulle A-line Wedding Dress. Lace Bodice, Wide Sheer Lace Straps, Sheer Lace Back, Covered Buttons. Wide Ribbon Waistband, Full Gathered Tulle Ball Gown Style Skirt, Chapel Train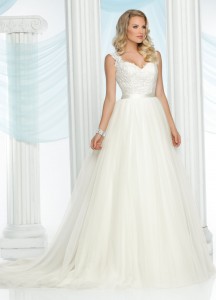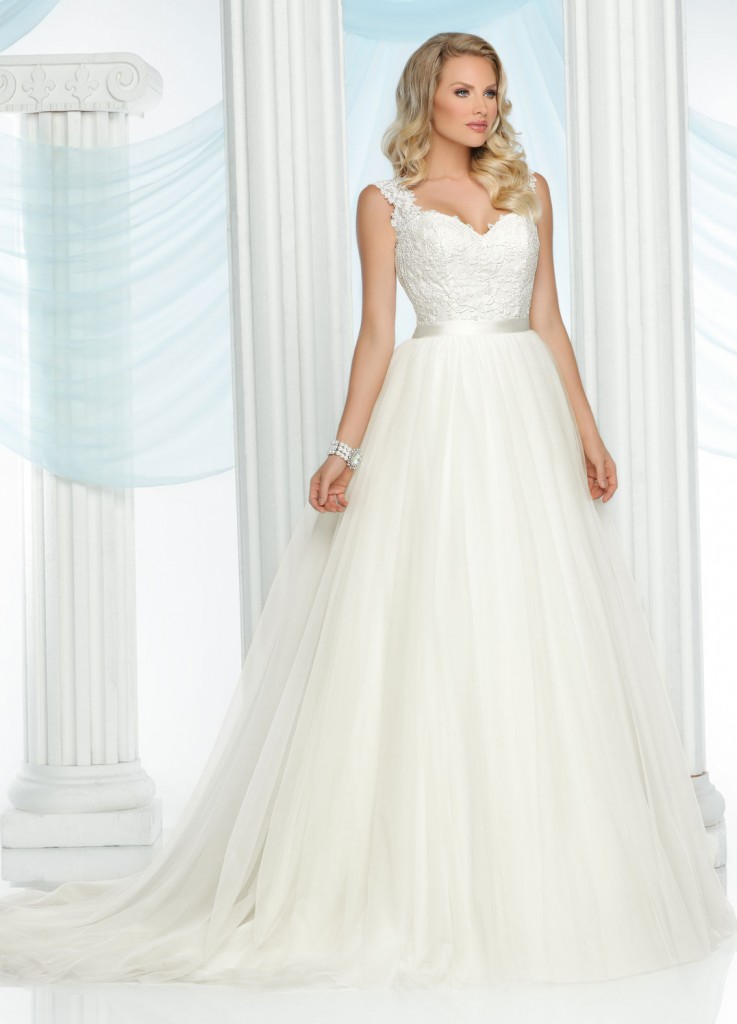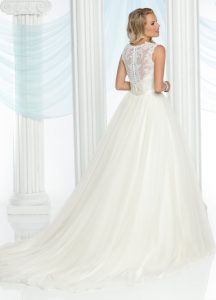 Available in: Ivory, White
To see more details Click HERE for DaVinci Bridal Style #50430
DaVinci Bridal Style #50428: Lace & Tulle Fit & Flare Wedding Dress. Lace Bodice, Sheer Bateau Neckline, Sheer Back, Covered Buttons. Lace Applique on Neckline, Back, Straps & Flared Tulle Skirt, Chapel Train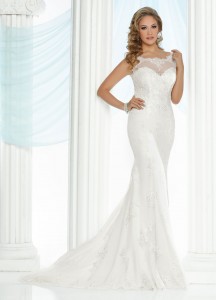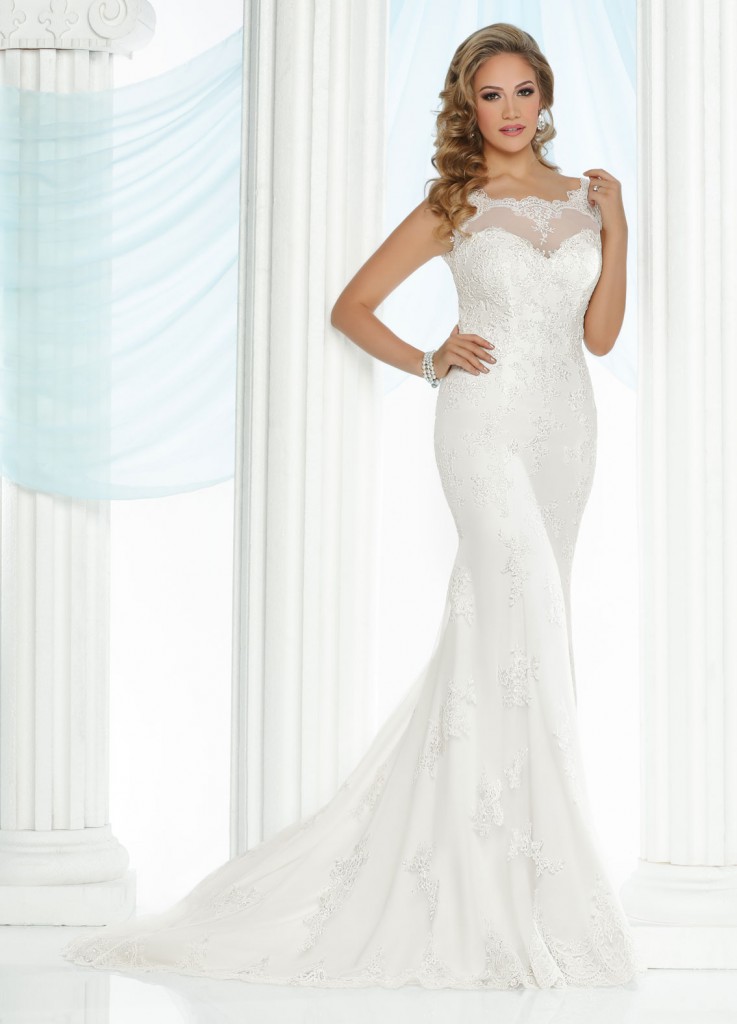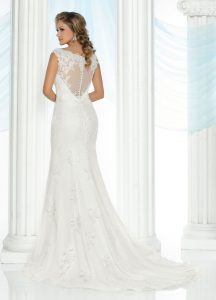 Available in: Ivory, White
To see more details Click HERE for DaVinci Bridal Style #50428
DaVinci Bridal Style #50419: Lace & Tulle A-Line Wedding Dress. Modest Sheer Bateau Neckline, Sheer Back with Covered Buttons, Lace Bodice with Lace Applique Trim on Shoulders & Waist. Gathered Ball Gown Style Tulle Skirt, Chapel Train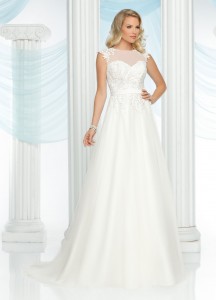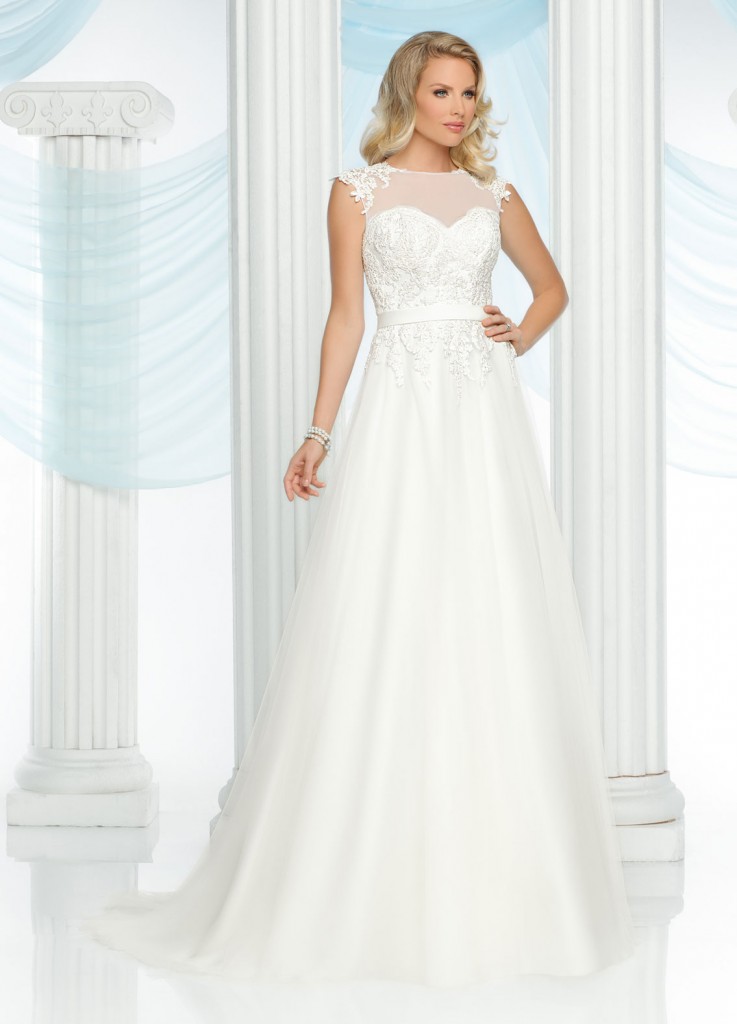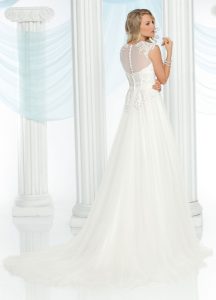 Available in: Ivory, White
To see more details Click HERE for DaVinci Bridal Style #50419
DaVinci Bridal Style #50422: Tulle & Lace A-Line Fit & Flare Wedding Dress. Modest Jewel Neckline Sheer Lace Bodice, Extended Shoulders, Sheer Lace Back. Solid Tulle Skirt, Covered Buttons from Neckline to Hem, Chapel Train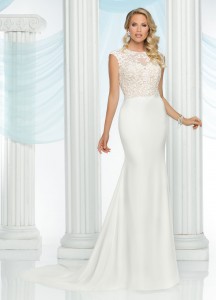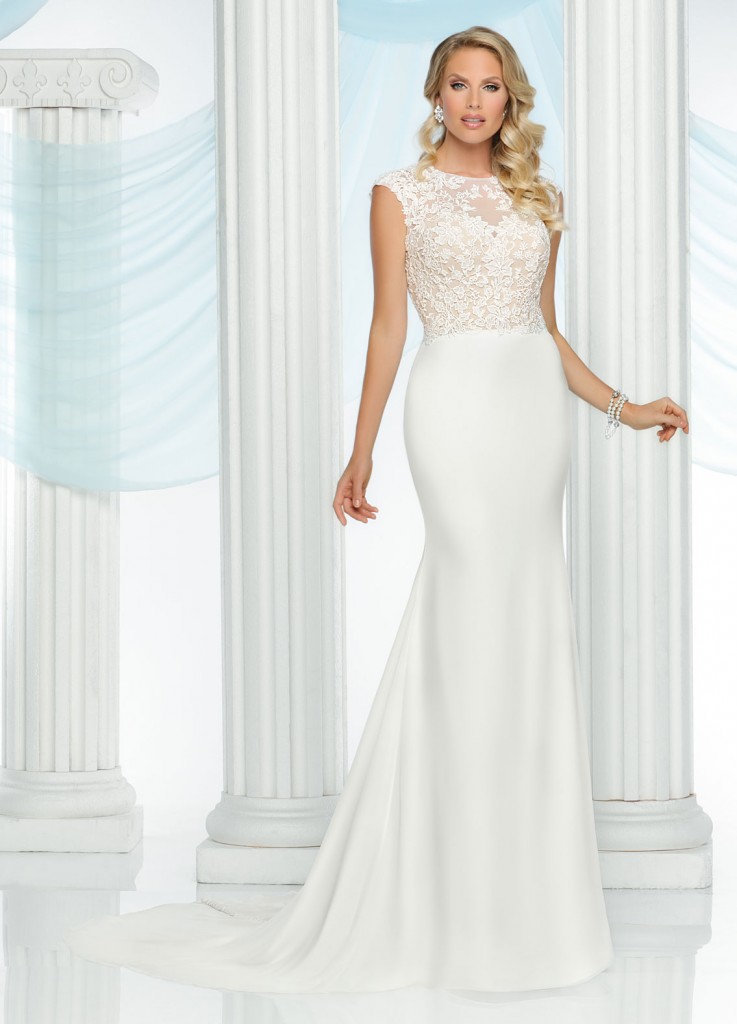 Available in: Ivory, White or Two-Tone Ivory/Antique,  White/Antique
To see more details Click HERE for DaVinci Bridal Style #50422
Best Garden Wedding Dresses for 2022: Open Back Dresses
DaVinci Bridal Style #50429: Lace & Tulle Fit & Flare Trumpet Wedding Dress. Lace Bodice, Sweetheart Neckline, Sheer Lace Straps, Scoop Back, Lace Applique to the Knee. Tulle Skirt, Trumpet Silhouette, Chapel Train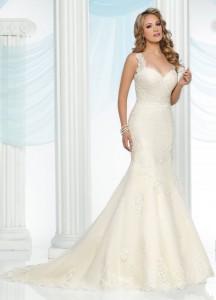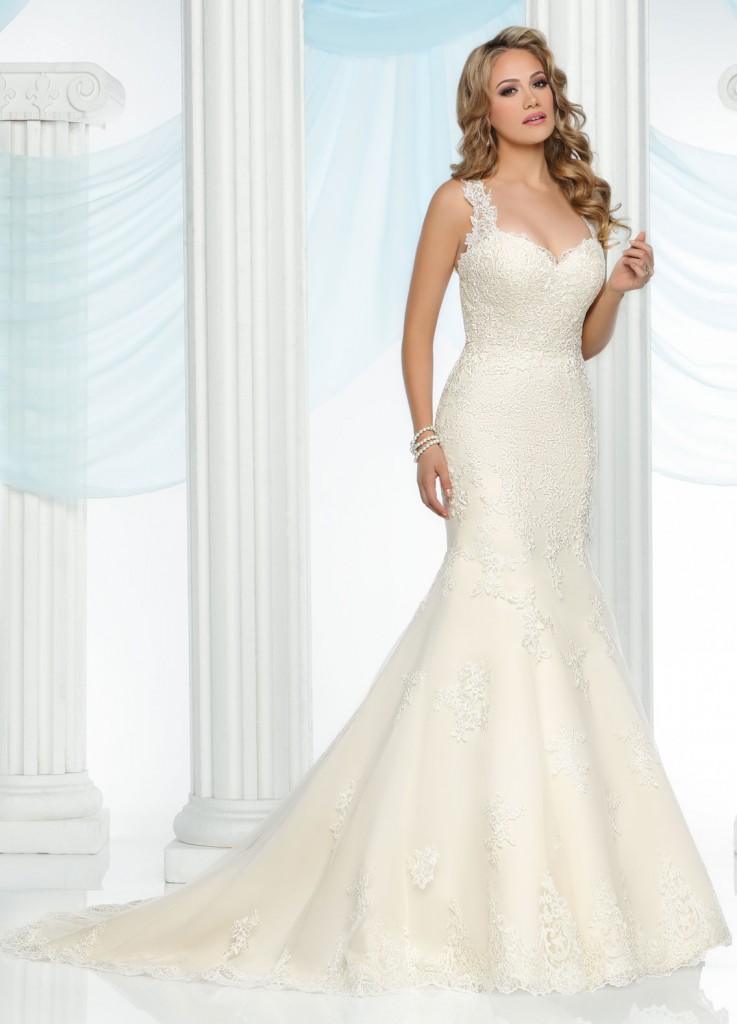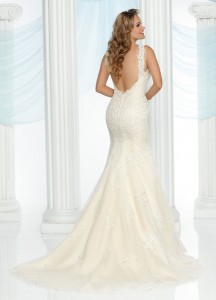 Available in: Ivory, White or Two-Tone Ivory/Champagne, White/Champagne
To see more details Click HERE for DaVinci Bridal Style #50429
DaVinci Bridal Style #50421: Tulle & Lace Fit & Flare Wedding Dress. Sheer Bateau Neckline, Sheer Cap Sleeves, Sheer V-Back, Lace Applique on Bodice, Sleeves & Hem,.Low V-Back with Covered Buttons. Smooth Tulle Skirt, Lace Applique Hem, Chapel Train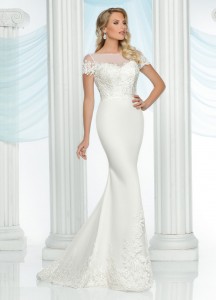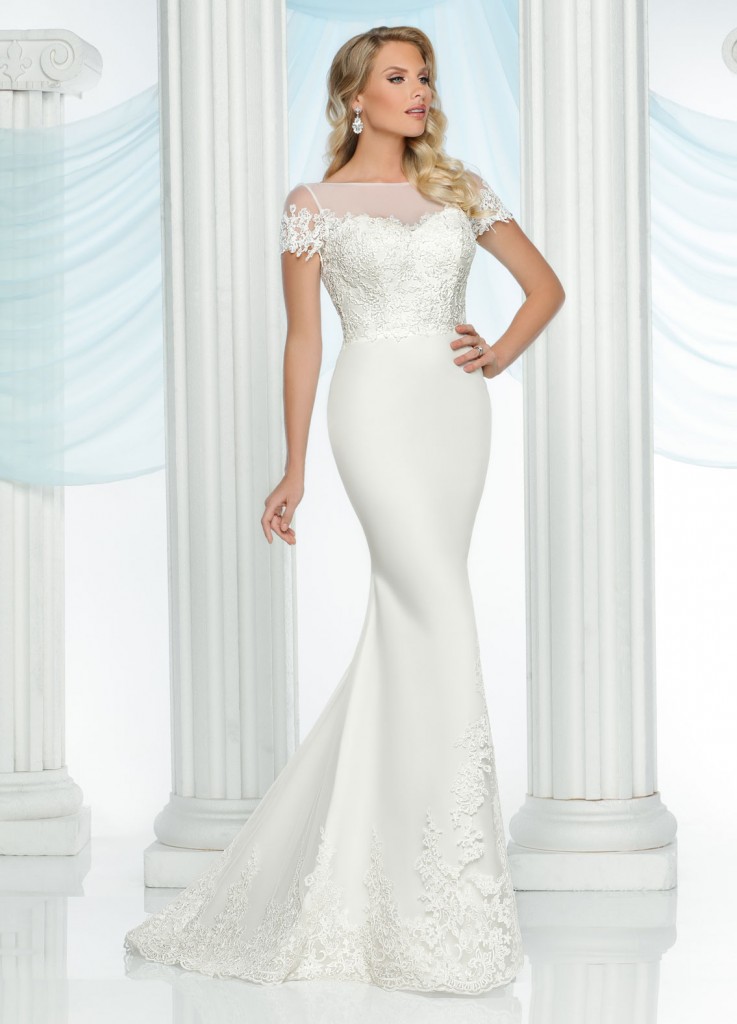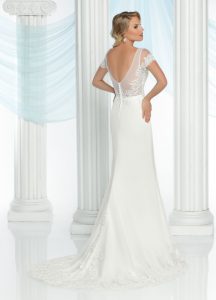 Available in: Ivory, White
To see more details Click HERE for DaVinci Bridal Style #50421
DaVinci Bridal Style #50418: Chiffon, Lace & Tulle A-Line Fit & Flare Wedding Dress. Lace Bodice, V-Neckline, Sheer Lace Straps, Deep V-Back. Crystal Beaded Belt, Smooth Chiffon A-Line Skirt, Chapel Length Train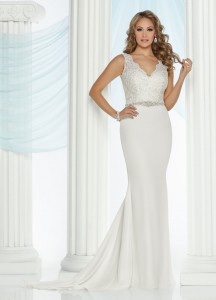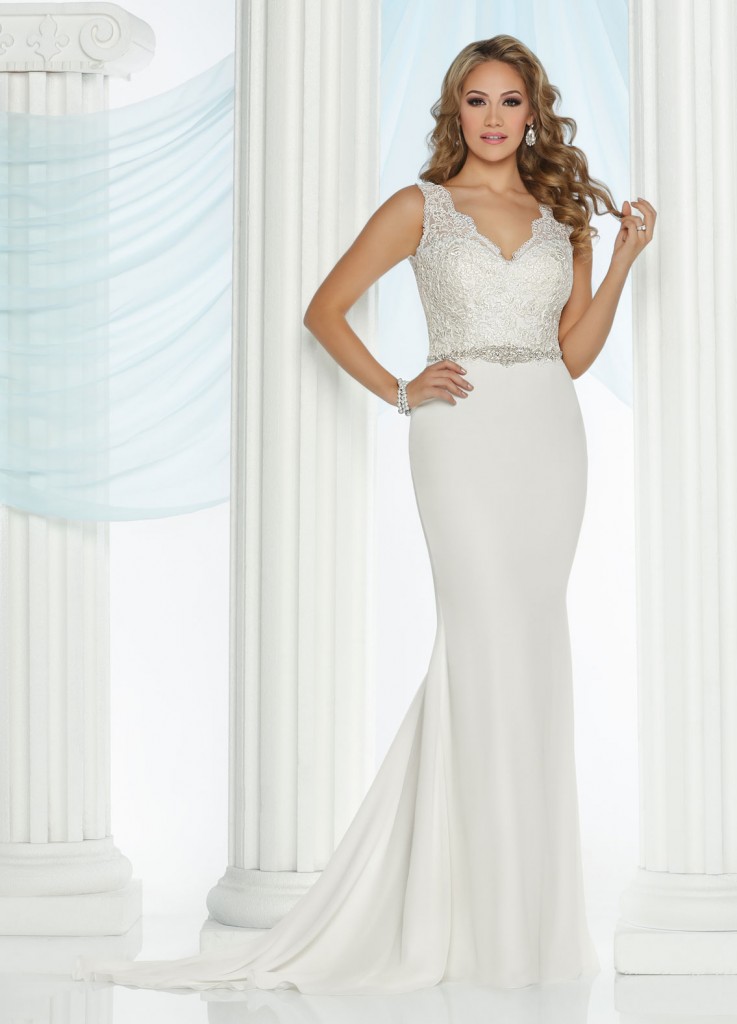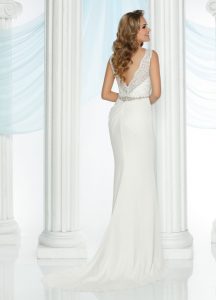 Available in: Ivory, White
To see more details Click HERE for DaVinci Bridal Style #50418
If your dream garden is your very own backyard, then Click HERE or on the image below for our Home Wedding Reception 7 Top Tips: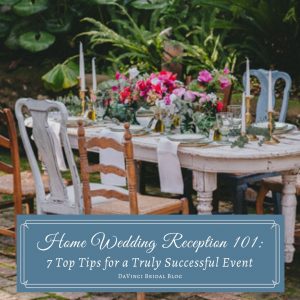 For the very best collection of great ideas for planning your wedding and adapting to circumstances that may have delayed your big day, Click HERE or on the image below for DaVinci Bridal blog: