Lace itself isn't new, but with today's styles, our New Bridesmaid Dress Trends 2019 Soft Lace Dresses look & feel fresh.
You can keep your lace bridesmaid dresses romantic with pastel shades like blush and lavender. But even the softest lace can go bold with jewel tone purple, red, or deep navy blue.
We've also included one dress that's technically not lace, but its shimmery sequin tulle has a gorgeous lacy look!
TIP: All the dresses shown in this collection are floor length to give lace that dressy edge that works both for formal weddings as well as adding a classy touch to informal weddings.
When you buy your Soft Lace Bridesmaid Dresses from DaVinci Bridal…
You know that your gowns will be created by one of the premiere bridal dress companies in the world. We use only top quality fabrics fashioned into high fashion design using high-end construction. We guarantee you'll love their affordable prices. A DaVinci is the bridal dress retailers love to carry because best of all, most of these dresses are available for rush delivery at no extra charge!
About our Bridesmaid Dress Colors:
DaVinci Bridesmaid Dresses come in almost unlimited color combinations. You can choose to mix & match the bodice, skirt, waistband belt, lining and more.
To find the DaVinci retailer nearest you to see swatches, Click HERE then enter your city, state, or zip code.
New Bridesmaid Dress Trends 2019 Soft Lace Dresses: Off the Shoulder Lace Bridesmaid Dress
NEW! 2019 DaVinci Bridesmaids Style #60383: Satin & Lace A-Line Bridesmaid Dress with Fitted Bodice, Sweetheart Neckline, Cold Shoulder Style  Off the Shoulder Lace Straps & Covered Buttons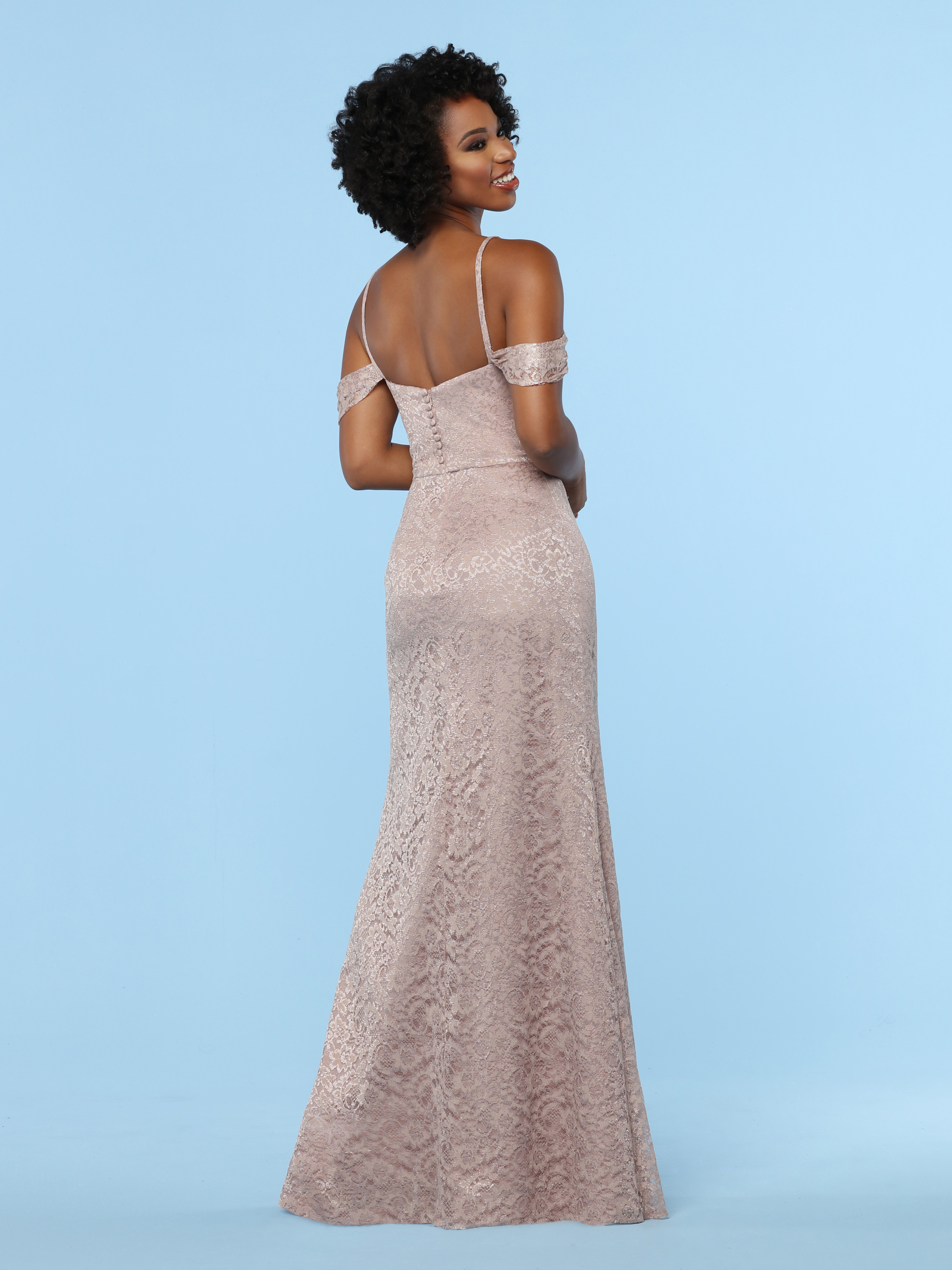 To see more details Click HERE for DaVinci Bridesmaid Style #60383
New Bridesmaid Dress Trends 2019 Soft Lace Dresses: Halter Neckline Lace Bridesmaid Dresses
DaVinci Bridesmaids Style #60330: Lace A-Line Bridesmaid Dress with Ruched Faux Wrap Sweetheart Halter Bodice & Empire Waistline. Gathered Front A-Line Skirt & Floor Length Hem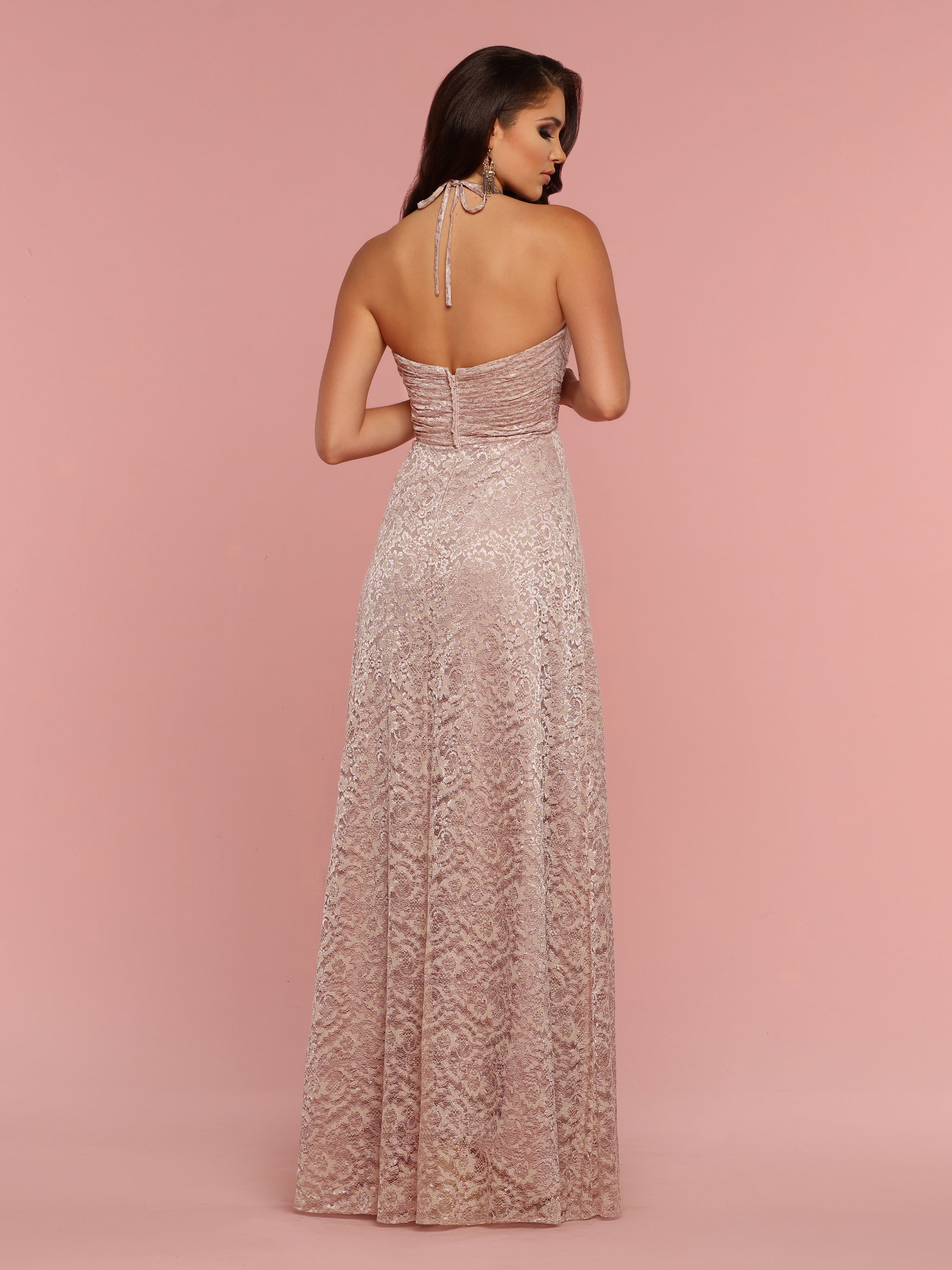 To see more details Click HERE for DaVinci Bridesmaid Style #60330
NEW! 2019 DaVinci Bridesmaids Style #60377: Satin & Lace A-Line Bridesmaid Dress with Sheer Lace High Halter Neckline & Back Straps. Smooth Lace A-Line Skirt & Floor Length Hem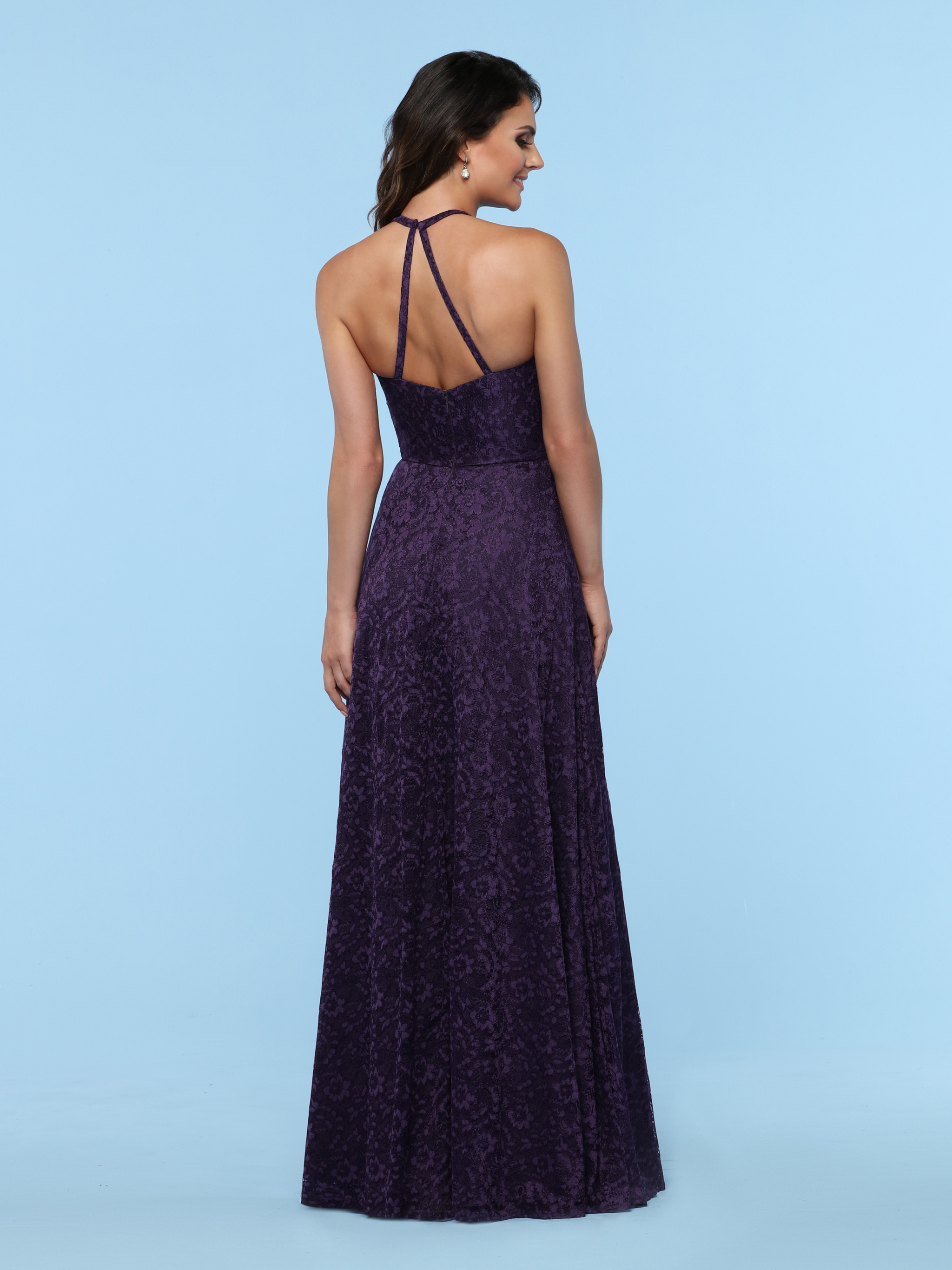 To see more details Click HERE for DaVinci Bridesmaid Style #60377
New Bridesmaid Dress Trends 2019 Soft Lace Dresses: Fit & Flare Lace Sheath Bridesmaid Dresses
NEW! 2019 DaVinci Bridesmaids Style #60373: Jersey & Lace Fit & Flare Bridesmaid Dress with Fitted Bodice, Sweetheart Neckline, Criss Cross Back Straps & V-Back. Flared Smooth Lace Skirt & Floor Length Hem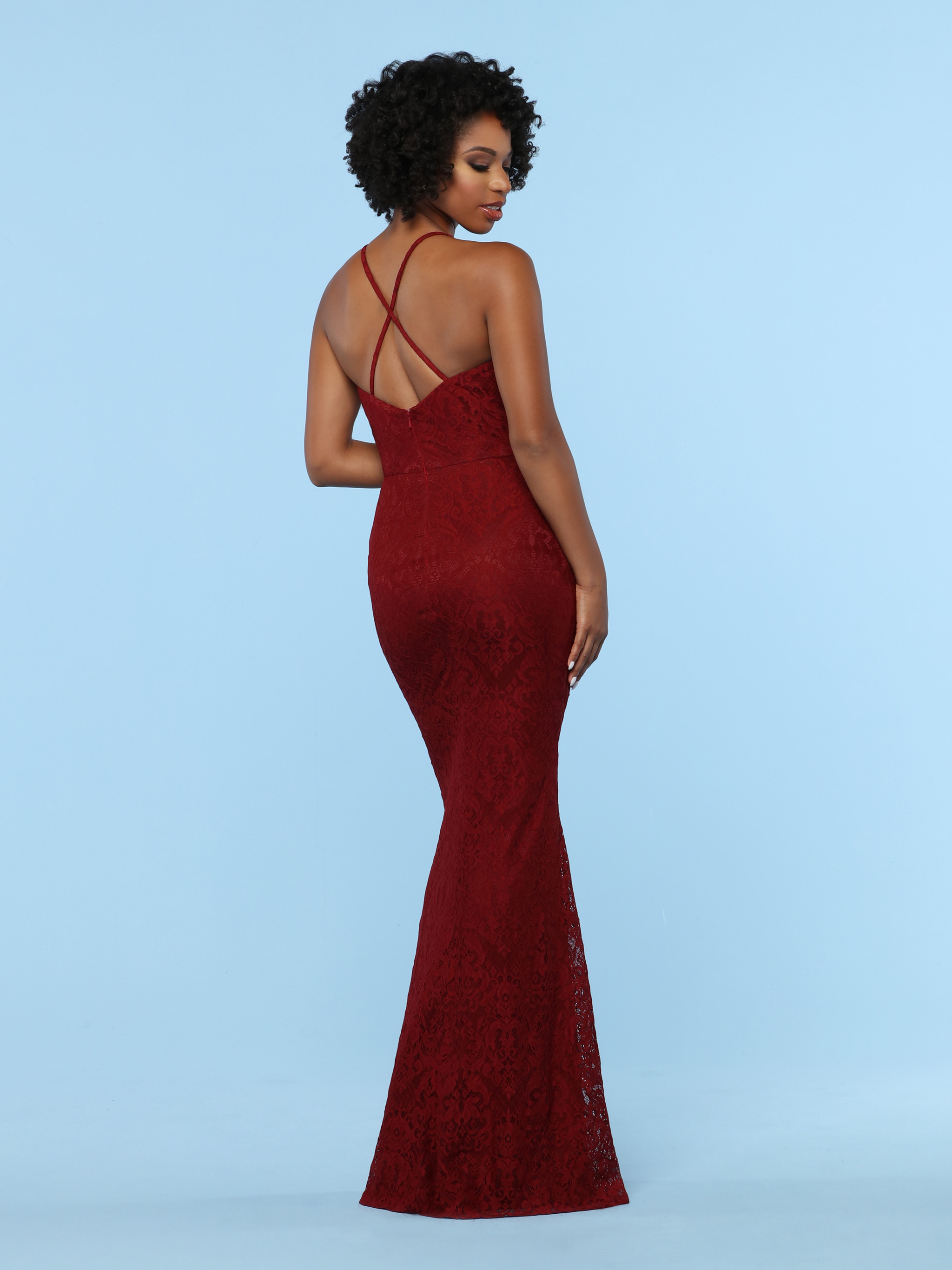 To see more details Click HERE for DaVinci Bridesmaid Style #60373
NEW! 2019 DaVinci Bridesmaids Style #60376: Satin & Lace Fit & Flare Bridesmaid Dress with Sheer Lace High Halter Neckline, Back Straps, Triangle Keyhole & Covered Buttons. Smooth Lace Skirt Flares Below the Knee to a Floor Length Hem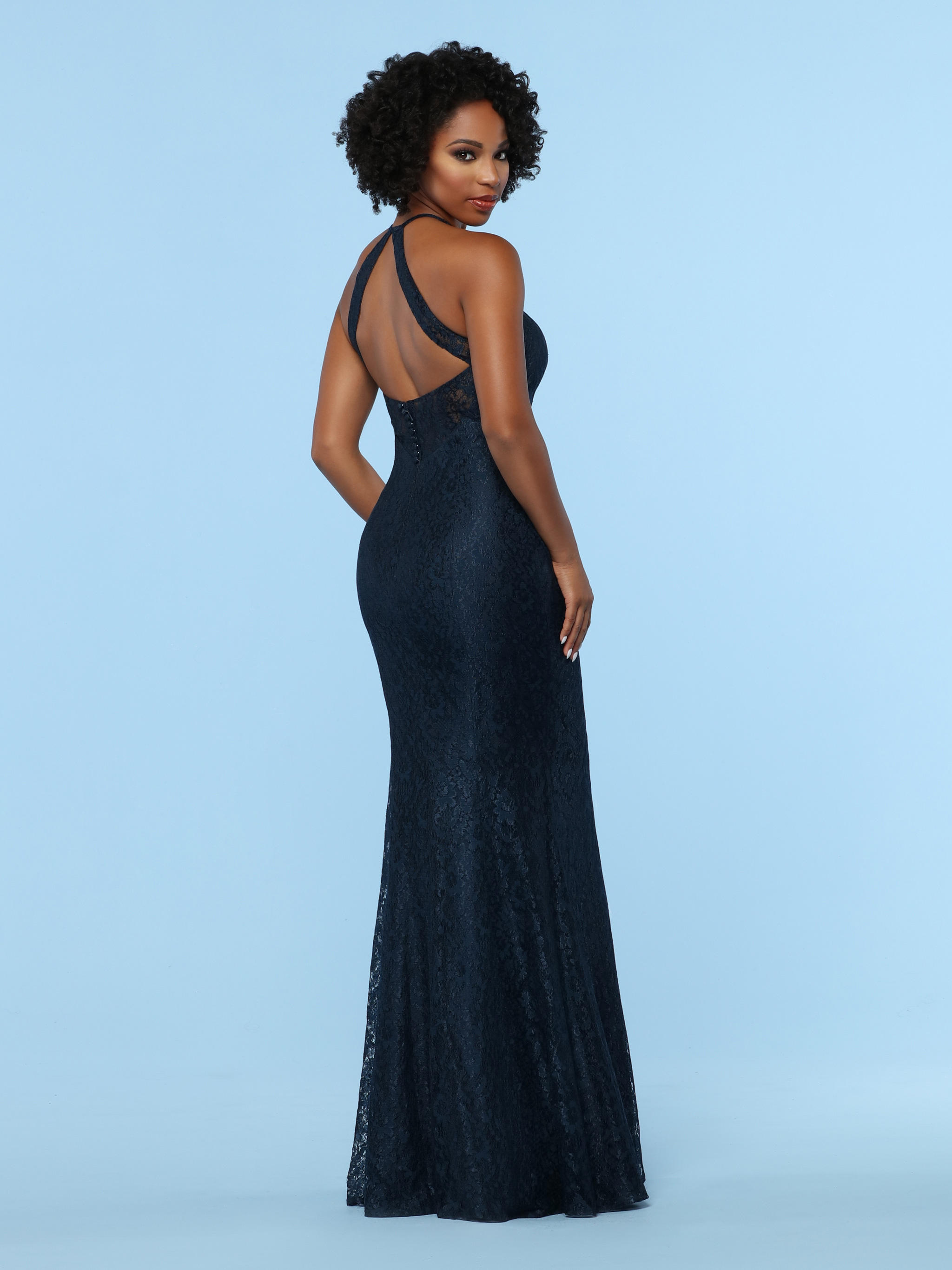 To see more details Click HERE for DaVinci Bridesmaid Style #60376
New Bridesmaid Dress Trends 2019 Soft Lace Dresses: A-Line Lace Bridesmaid Dresses with Soft Gathered Skirts
DaVinci Bridesmaids Style #60366: Lace A-Line Bridesmaid Dress with Fitted Bodice, V-Neckline, Sheer Lace Straps & Deep V-Back. Gathered A-Line Skirt & Floor Length Hem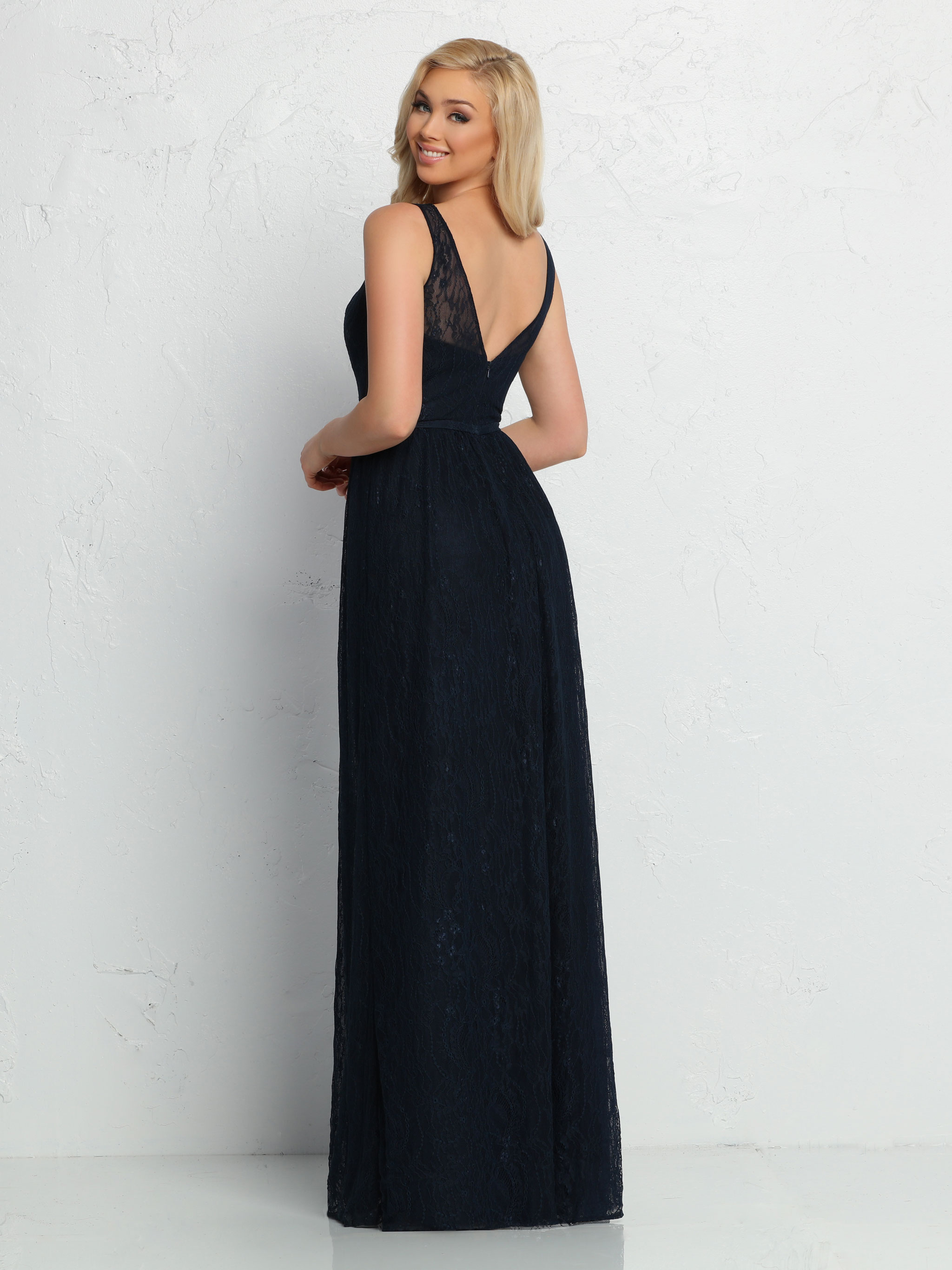 To see more details Click HERE for DaVinci Bridesmaid Style #60366
NEW! 2019 DaVinci Bridesmaids Style #60382: Satin & Lace A-Line Bridesmaid Dress with Fitted Lace Bodice, Sheer Lace Bateau Neckline & Back Keyhole. Floor Length Gathered Lace Skirt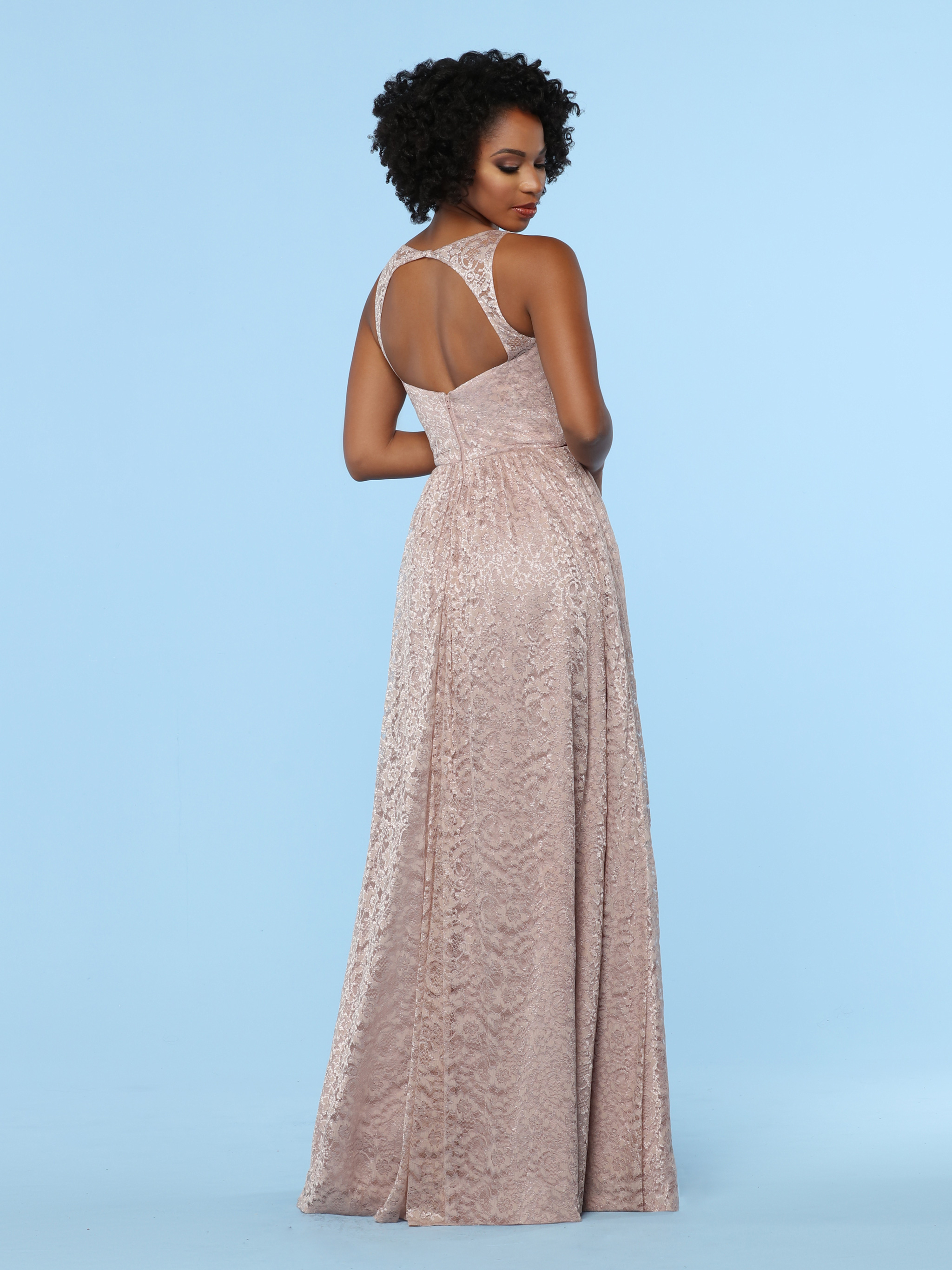 To see more details Click HERE for DaVinci Bridesmaid Style #60382
DaVinci Bridesmaids Style #60371: Lace A-Line Bridesmaid Dress with Scoop Neck, Scoop Back, Covered Buttons & Narrow Satin Waistband. Gathered A-Line Skirt with Floor Length Hem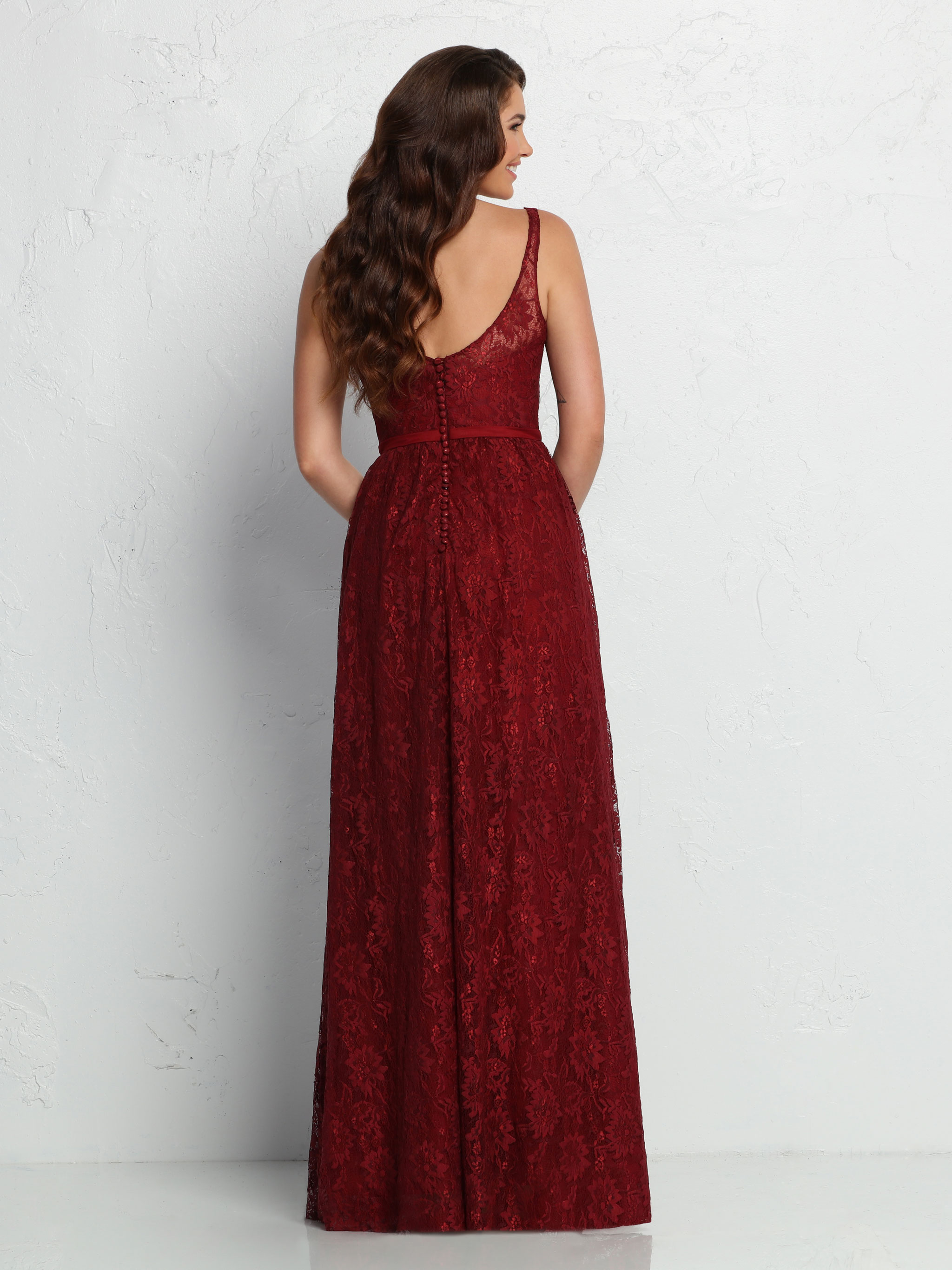 To see more details Click HERE for DaVinci Bridesmaid Style #60371
DaVinci Bridesmaids Style #60362: Sheer Tulle Over Lace A-Line Bridesmaid Dress, Faux Wrap Diagonal Ruched Bodice, V-Neckline, V-Back, Gathered A-Line Skirt, Floor Length Hem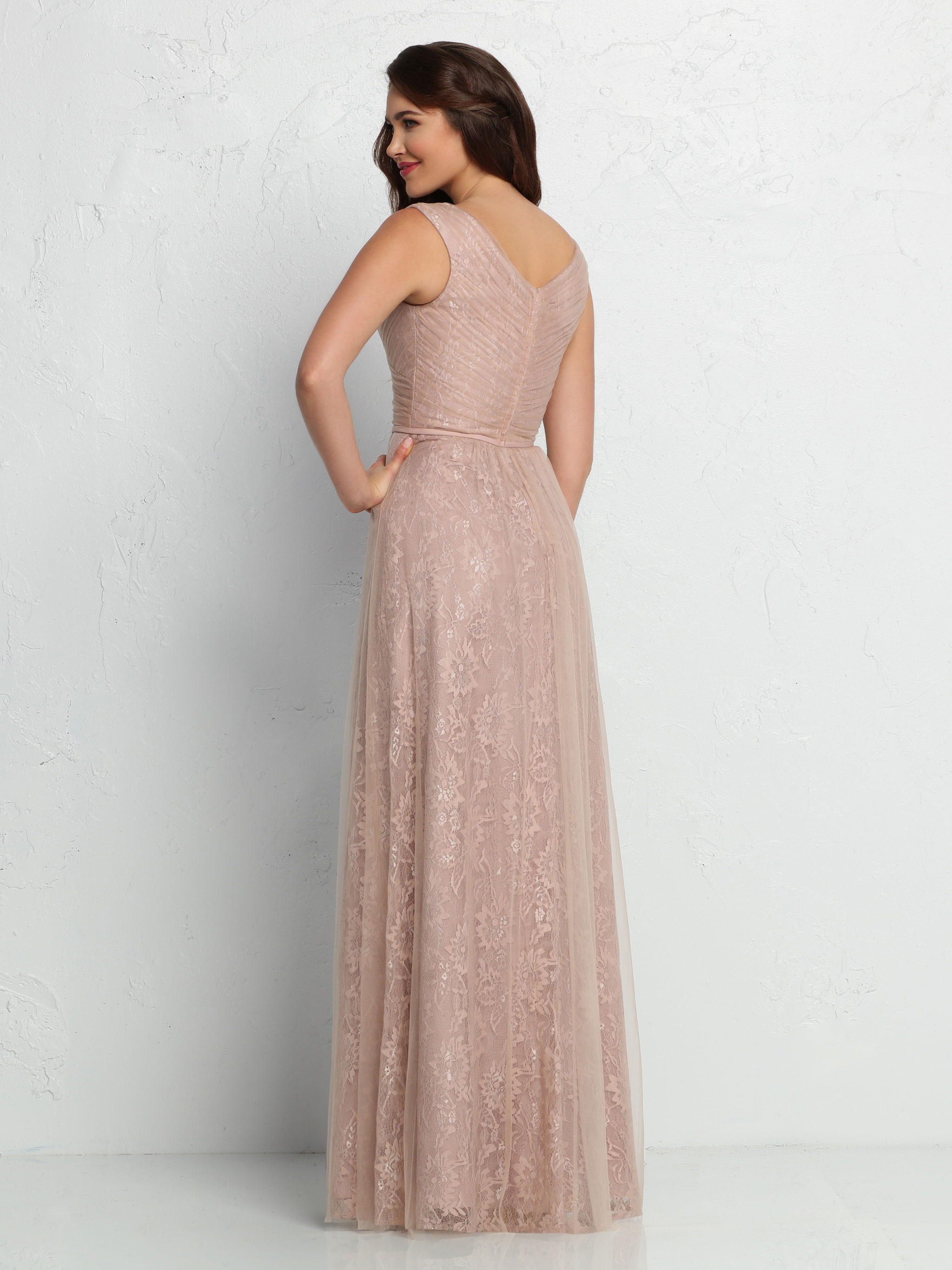 To see more details Click HERE for DaVinci Bridesmaid Style #60362
New Bridesmaid Dress Trends 2019 Soft Lace Dresses: Tailored A-Line Lace Bridesmaid Dresses
DaVinci Bridesmaids Style #60370: Lace A-Line Bridesmaid Dress, Tailored Bodice, Sheer Bateau Neckline, Sheer Straps, V-Back, Flared A-Line Skirt, Floor Length Hem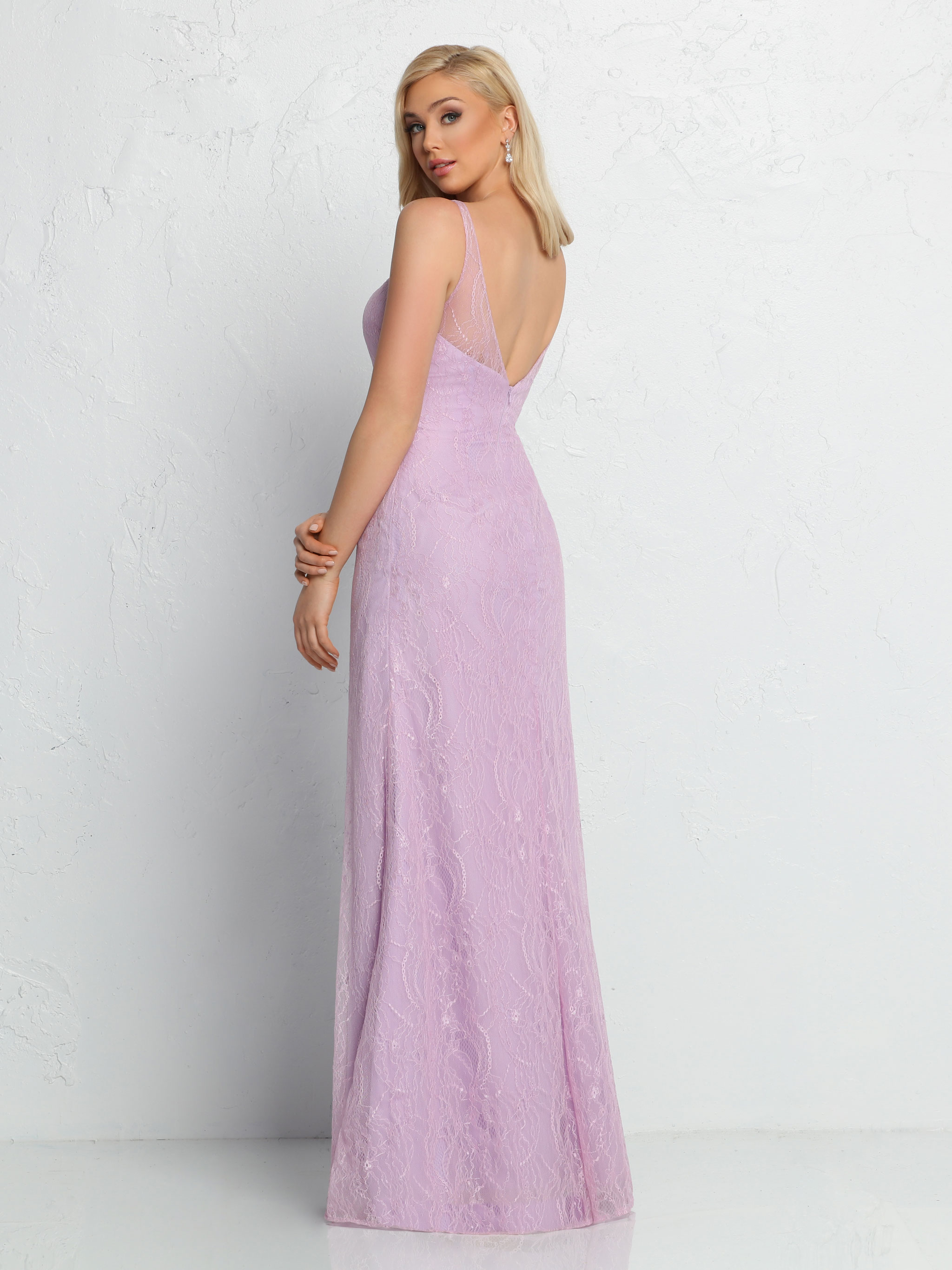 To see more details Click HERE for DaVinci Bridesmaid Style #60370
Bonus! Sequin Tulle with a Lacy Vibe
DaVinci Bridesmaid Style #60335: Sequin Tulle A-Line Bridesmaid Dress, Sweetheart Neckline, Spaghetti Straps, Bloused Waist, Slim A-Line Skirt, Floor Length Hem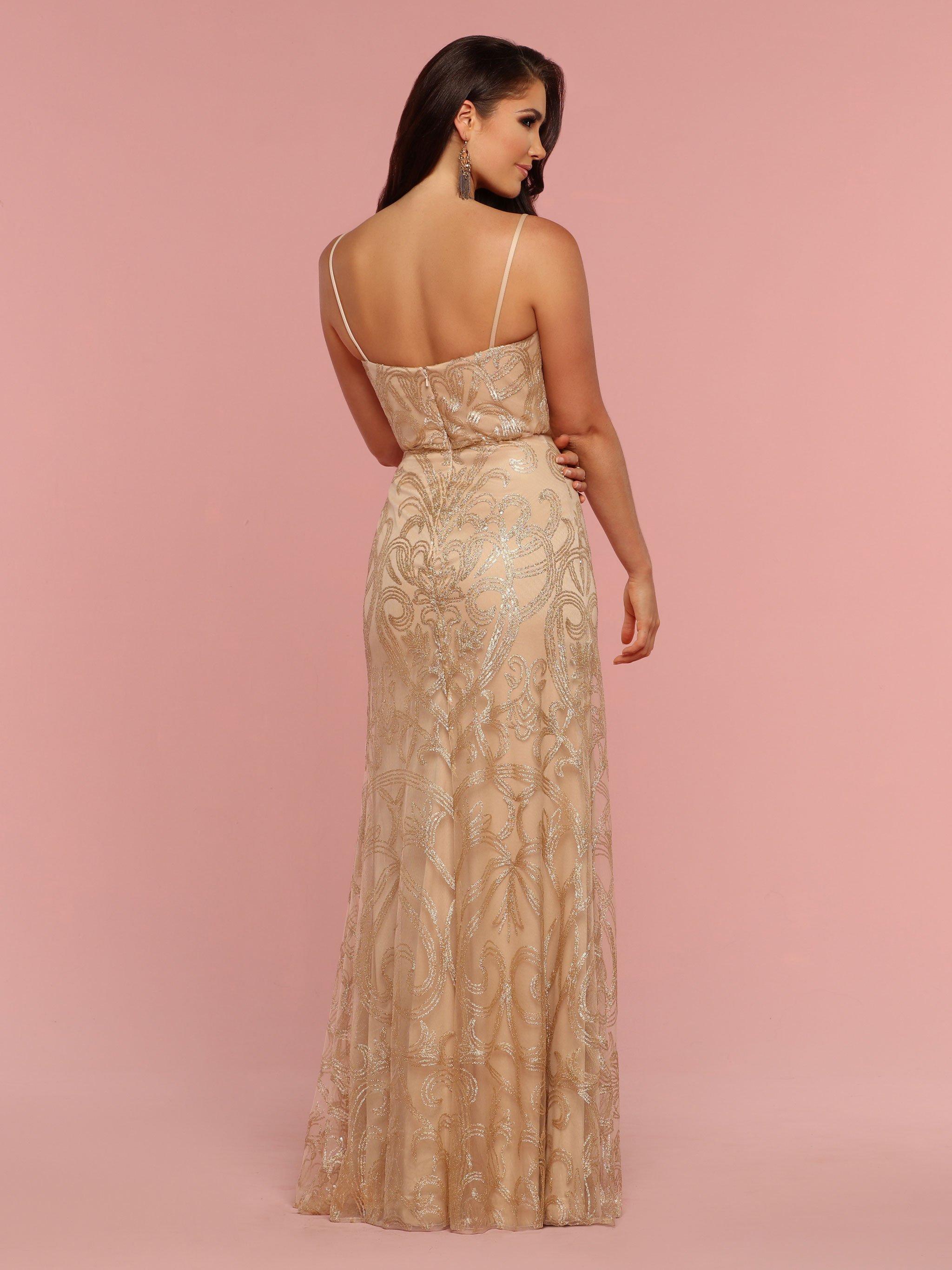 To see more details Click HERE for DaVinci Bridesmaid Style #60335
To browse our entire selection of stunning bridesmaids dresses Click

HERE

for DaVinci Bridal Bridesmaids Collection: