How to Choose Your Bridesmaids: This has got to be one of the most fun, exciting… and crazy-making decisions a bride has to face! Just who will be in your wedding party?
Sometimes it's fun, exciting, and easy. Either you're having a small wedding, or maybe you have only two or three best buds plus a future sister-in-law or two. Or maybe your budget is practically limitless, so you can have anybody and everybody you want.
But sometimes it's fun, exciting, and tough. If you have to choose very carefully regarding who to keep and who to cut, that's a whole other story. You'll have to find a way to make your heart – and everyone else's – as happy as possible.
To help you out, here are some ideas to help you decide on your bridesmaids, and also to help you make the decision as stress-free as possible.
How to Choose Your Bridesmaids: 

How Many Should You Have?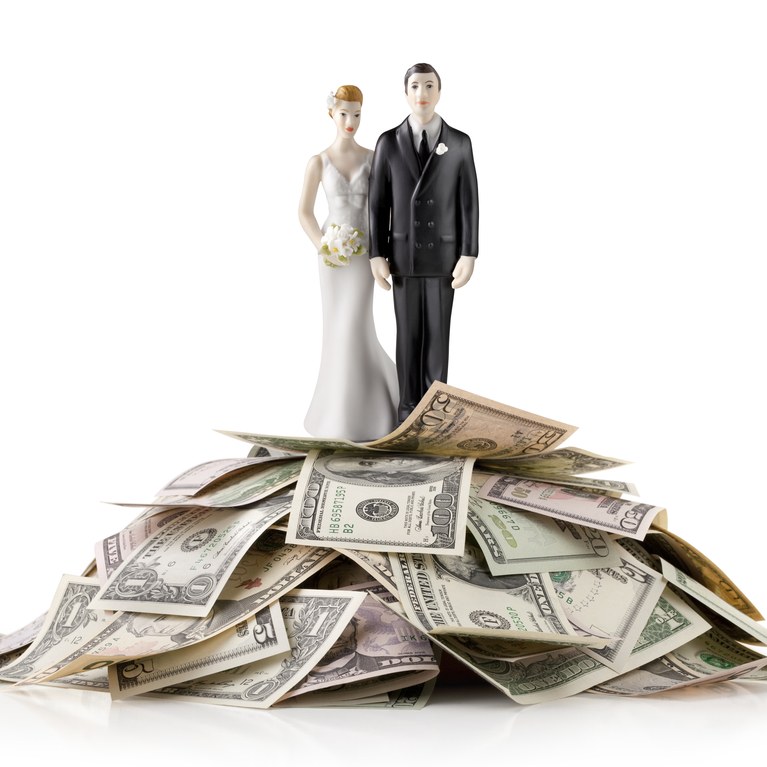 If you're like most, you'll have to limit your entourage to just a few. Your decision will depend on a couple of factors:
Budget:

If you can afford to spring for anything and everything bridesmaid-related (dresses, accessories, thank you gifts, luncheons, etc.), you still need to calculate just how much you're willing to spend, then divide that into the number of attendants you can reasonably afford.

You groom's input: It's not uncommon to not have the same number of bridesmaids as groomsmen.

 Ask your fiancé who he wants to have, then talk about your budget. If he has fewer guy friends he wants to ask than you have girls (and can afford them) you could consider a 2-to-1 ratio: Have one guy walk two girls down the aisle, one on each arm. If your groom wants to stick to tradition and have everyone be part of a couple, honor that. There are plenty of ways to include friends and make them feel special and appreciated without them necessarily standing next to you holding a bouquet.
How to Choose Your Bridesmaids: 

Eenie, Meenie, Miney, Moe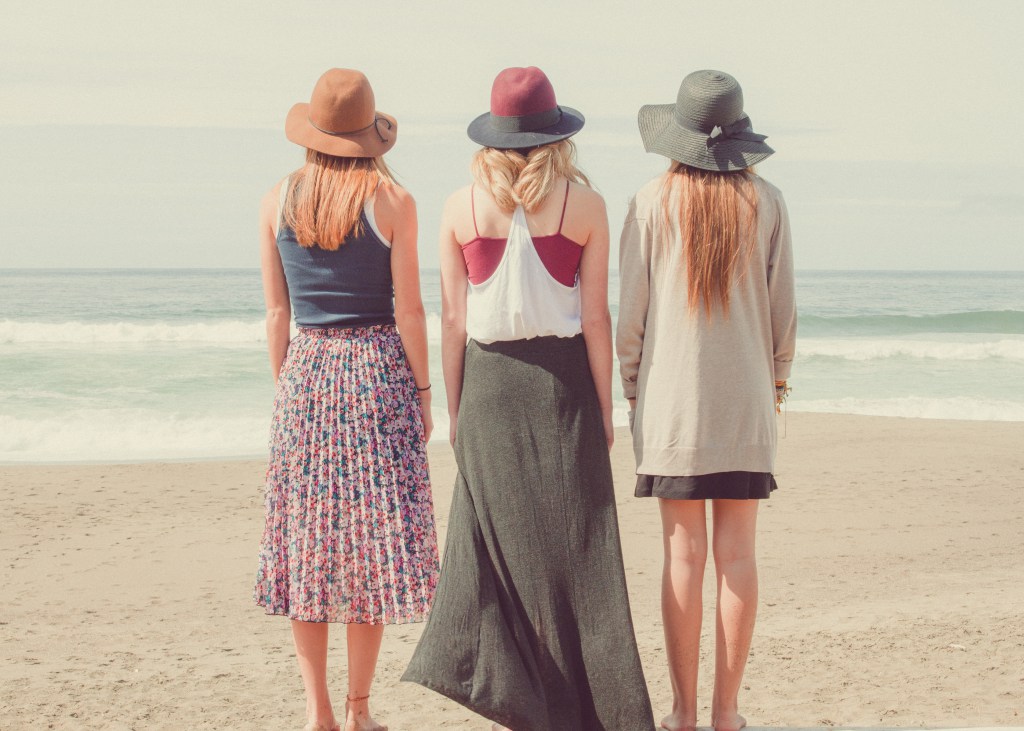 davincibridal.com
Once you know the total number of bridesmaids you'll have, you have to decide just who among your friends and relations will make the cut. Short of randomly drawing names out of a hat, take the following relationship factors into consideration:
Your absolute best friend in the world:

She doesn't necessarily have to be your

oldest

friend, but the one woman who is most like a sister to you.

Female relatives you're close to:

She can be a sister, a cousin, an in-law, whoever you think of first when you picture ladies in matching dresses all standing in a row.

Women from your social circles who you're closest to:

She might be your co-captain on the cheerleading squad, your backpacking buddy, your beloved college roommate. She could also be someone with whom you've gone through a similar personal trial or some other shared life experience and made a strong connection.
How to Choose Your Bridesmaids: 

Popping the Question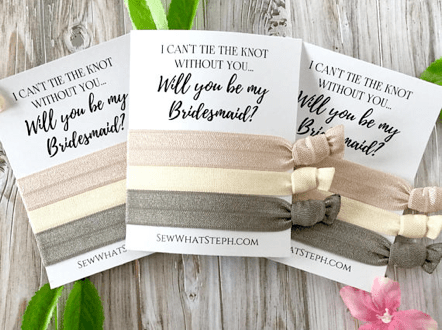 One of the most fun and exciting tasks will be to ask your lovely ladies to be in the wedding party. You could get creative, maybe make tiny boxes with lollipop rings and a card, "Will you be my bridesmaid?" Sometimes a simple, heartfelt call or café latte in your favorite coffee shop is just the right thing for your group. Whatever you choose, make sure you express your gratitude for their loving support over the years and your heartfelt wish to have them beside you on your special day.
Click HERE for the best bridesmaid proposal ideas ever! We know one will be perfect for you and your girls!
How to Choose Your Bridesmaids: It's More than Just the Bachelorette Bash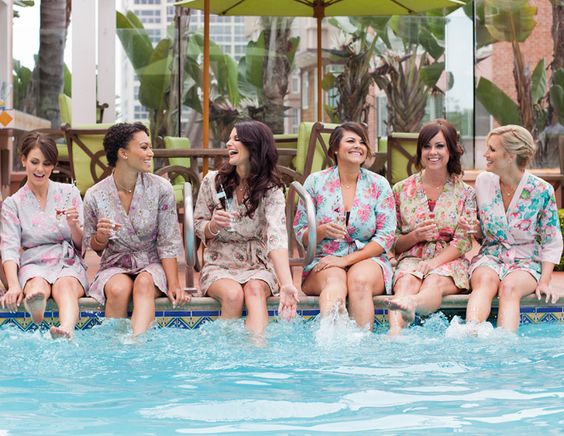 For sure, your bridesmaids will throw you one fabulous bachelorette party, but they have far more important roles than you – or they – might think. You'll need them in myriad ways. Here are just a few:
Go with you to register if your fiancé asked you to choose some, or all, of the gifts yourself

Help you address invitations, put together giveaways, maybe decorate the venue

Help you plan seating arrangements and help you update the RSVP list

Help out with your engagement and/or rehearsal dinner

Help you box and pack your things for your move to your new home

And yes: Throw you that off-the-charts bachelorette party that breaks world records for fun
We have some great tips on how to plan your bachelorette party. Click HERE for all the details!
How to Choose Your Bridesmaids: 

Draw the Line on Your Demands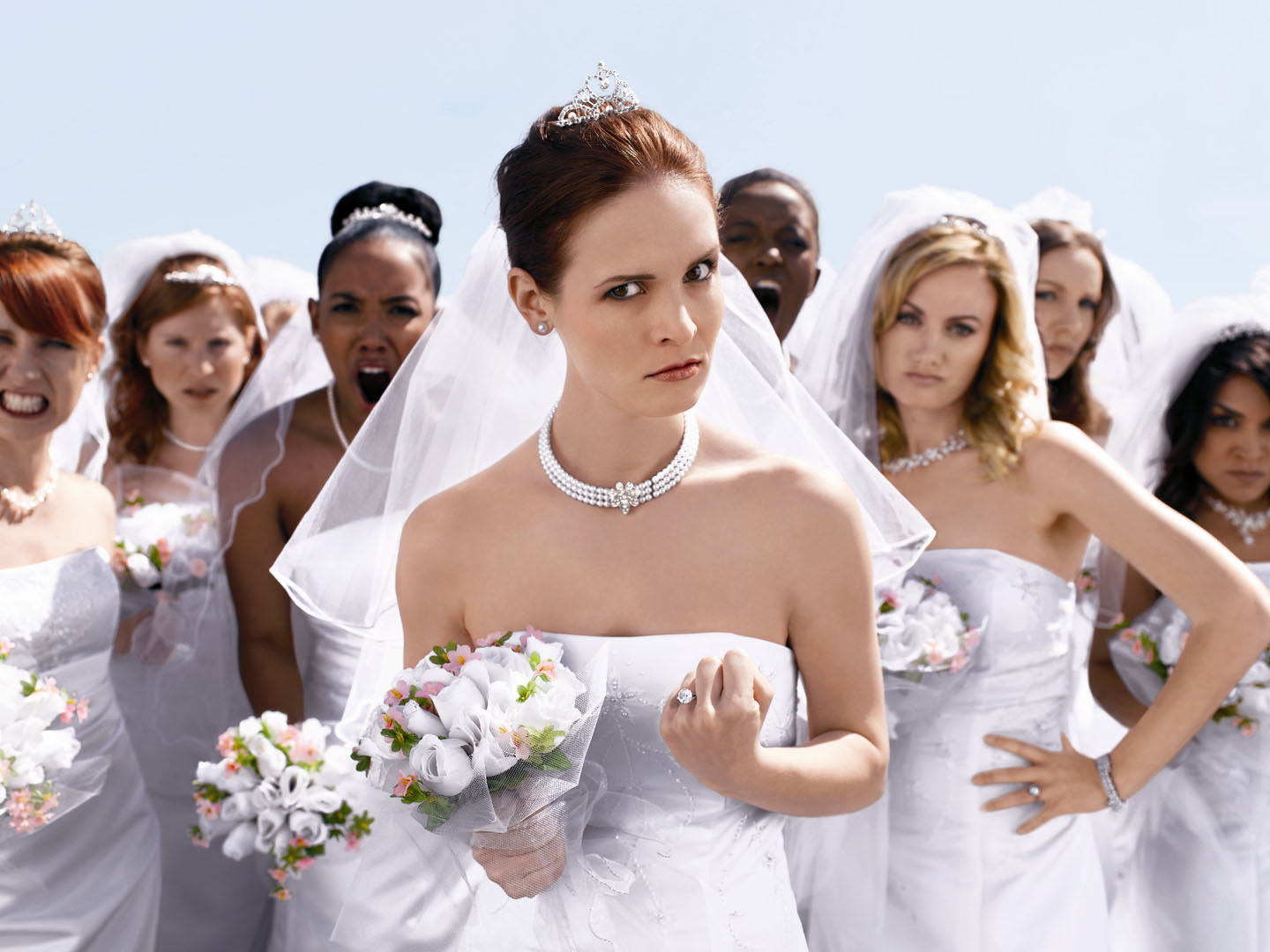 Nobody likes – or wants to be – a bridezilla,. Your girls love you and want to help, but don't test their patience or their schedules with endless to-do lists. Above all, be as careful with their pocketbooks as you are with yours and with your wedding budget.
Don't ask them to do wedding chores that take a toll on their personal or professional lives. They have jobs, families, and schedules, too.

Don't make them pay for wedding-related meetings and such. If you schedule a lunch meeting, plan to pay for the coffee and treats yourself. If money is tight, just have the meeting at home where sodas and chips will suffice.

Don't require major makeovers or make them wear truly uncomfortable attire. If you're ever seen that show Bridezilla, you've seen demands for everything from dying hair a completely different color, losing ten pounds, or demanding that a porcelain-skinned blond get a spray tan to match

your

much darker skin tone.

Don't expect an extravagant bachelorette party. A fun one, yes. But whatever your girls plan for you, be grateful and make the most of it. You can drop a few hints, or flat out make suggestions

if

they ask what you'd like for colors or a theme. Other than that, relax and leave it up to them.
How to Choose Your Bridesmaids: 

Miscellaneous Matters

Deciding who's on the bridesmaid list, and how many times you need to meet, and what all you need help with, can be a balancing act worthy of a high-wire artist, and not just for you. Here are some more practical considerations:
Don't be offended if someone says no:

The list of personal reasons for turning you down could fill a book, everything from living too far away to not having the time (and very often the money) to comfortably participate. It won't be easy, but even if you know "it's personal" do everything you can not to take it that way and just move on. The last thing you want to do is cause any (more) tension, because as fun as planning a wedding can be, it's not a piece of cake (pun intended).

Don't choose women who you know don't get along:

This can be tricky. If you do need to have one or two who aren't on the friendliest terms, try to do little things like not make them stand next to each other, and for sure, don't force them to work as a team on a wedding project.

Do get each and every one the nicest thank you gift you can:

Jewelry and personalized gifts are great, but consider this: Give a small personal gift, then also a gift certificate for one portrait done by your photographer on wedding day. It's not often a girl gets to be dressed to the nines with stunning makeup and hair and gorgeous flowers to hold. Maybe she'd like a photo with you and your groom or a portrait of her and her boyfriend of fiancé. That's the beauty of gift certificates – one size fits all!

Do have a post-wedding get-together or one-on-one:

When all the over-the-top excitement has died down, and you're luxuriating in your new status as a newlywed, don't neglect your girls. Throw a brunch or a little dinner or cocktail party, either just you and them, or you, your groom, and their dates. The last thing you want to do is lose a friend on your way out the door of your reception, so keep those friends close.

Do have a ball!

Life's too short to agonize over every little detail and forget to have fun with your family and friends. Let these days and weeks be a memory book. Laugh and smile, and make the most of the good, the bad, and the crazy insane ups and downs of planning to be a bride!