Dresses
Classic Bridesmaids Trends: Mermaids & Trumpets
Timeless but still modern, our Classic Bridesmaids Trends Mermaids & Trumpets offer a unique wedding party look with a rich fashion past.
Trumpet skirts started in the Victorian era when panels ("gores") were added to a fitted dress so that the skirt splayed out below the knee. Some celebrities – Beyonce, Victoria Beckham & others – have worn versions of the original look on the red carpet.
In addition to the classic lines of the flared floor-length skirt with panels that you'll see on most of the bridesmaids' dresses in this collection, we've also included dresses with trains plus our gorgeous one-of-a-kind classic tulle mermaid bridesmaids dress.
When you buy your bridesmaids' dresses from DaVinci Bridal …
You know that your gowns will be created by one of the premiere bridal dress companies in the world. We use only top-quality fabrics fashioned into high fashion design using high-end construction. We guarantee you'll love their affordable prices. A DaVinci is the bridal dress retailers love to carry because best of all, most of these dresses are available for rush delivery at no extra charge!
About our Colors:
Each of our bridesmaid's dresses is available in many more colors than are shown here. This color chart gives you an idea of how much we have to offer:


For a closer & more accurate look, check out swatches at one of our DaVinci bridal boutiques.
To find the DaVinci retailer nearest you, Click HERE then enter your city, state, or zip code.
Classic Bridesmaids Trends Mermaids & Trumpets: Sleek Satin
DaVinci Bridesmaid Style #60361: Mikado Silk A-Line Bridesmaid Dress with Fitted Bodice, V-Neckline, Deep V-Back, Covered Buttons & Beaded Waistband. Smooth Flared Skirt is Floor Length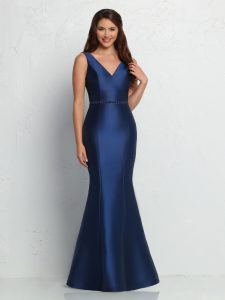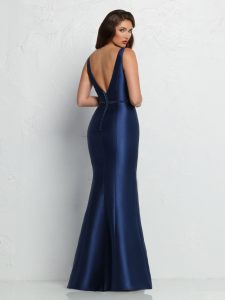 To see more details Click HERE for DaVinci Bridesmaid Style #60361
DaVinci Bridesmaid Style #60305: Satin & Lace A-Line Fit & Flare Bridesmaid Dress, Fitted Lace Bodice, Sheer Lace Bateau Neckline, Sheer Lace Cap Sleeves, Full Coverage Sheer Lace Back, Flared Paneled Satin Skirt, Satin Waistband, Floor Length Hem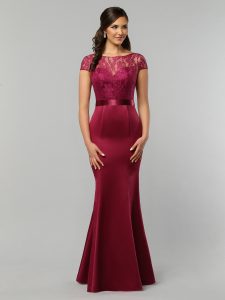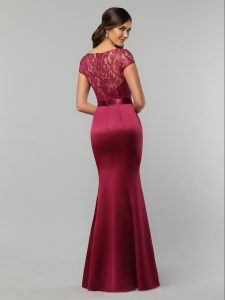 To see more details Click HERE for DaVinci Bridesmaid Style #60305
DaVinci Bridesmaid Style #60375: Satin A-Line Bridesmaid Dress with Fitted Bodice, Sweetheart Neckline, Scoop Back & Covered Buttons. Smooth Satin Skirt Flares Below the Knee to Floor Length Hem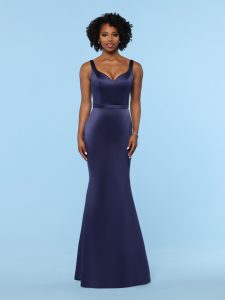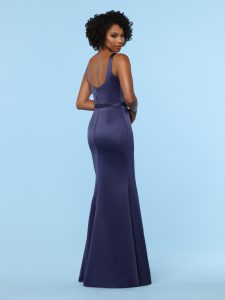 To see more details Click HERE for DaVinci Bridesmaid Style #60375
Classic Bridesmaids Trends Mermaids & Trumpets: Crepe & Velvet
DaVinci Bridesmaid Style #60494: Crepe Fit & Flare Sheath Bridesmaids Dress with Modest Neckline & Off-the-Shoulder Straps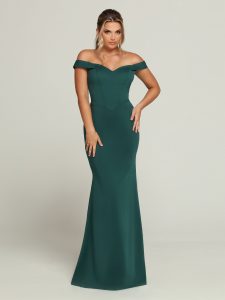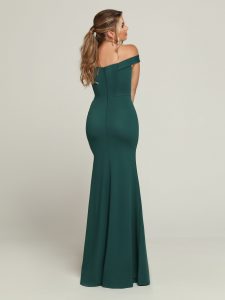 To see more details Click HERE for DaVinci Bridesmaid Style #60494  
DaVinci Bridesmaid Style #60499: Velvet Fit & Flare Sheath Bridesmaids Dress with Modest Sweetheart Neckline, Ruched Off the Shoulder Straps, Slit Skirt & Sweep Train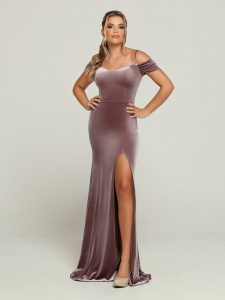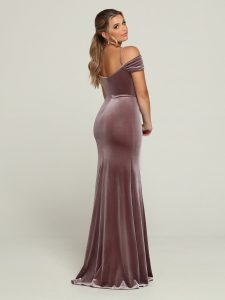 To see more details Click HERE for DaVinci Bridesmaid Style #60499  
Classic Bridesmaids Trends Mermaids & Trumpets: Chiffon & Lace
DaVinci Bridesmaid Style #60265: Chiffon & Lace Fit & Flare A-Line Bridesmaid Dress, Tailored Front Bodice, High Bateau Neckline, Sheer Lace Applique Back, Paneled Chiffon Skirt, Floor Length Hem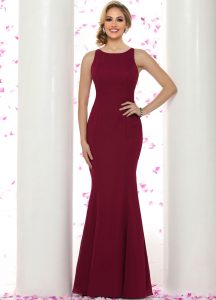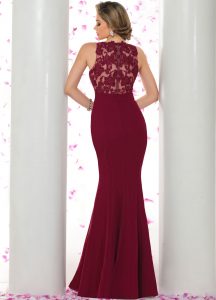 To see more details Click HERE for DaVinci Bridesmaid Style #60265
DaVinci Bridesmaid Style #60373: Jersey & Lace Fit & Flare Bridesmaid Dress with Fitted Bodice, Sweetheart Neckline, Criss Cross Back Straps & V-Back. Flared Smooth Lace Skirt is Floor Length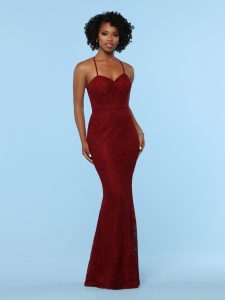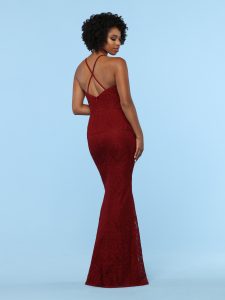 To see more details Click HERE for DaVinci Bridesmaid Style #60373
Classic Bridesmaids Trends Mermaids & Trumpets: One-of-a-Kind Vintage Vibe Designs
DaVinci Bridesmaid Style #60291: Tulle & Lace Mermaid Bridesmaid Dress, Strapless Sweetheart Lace Bodice, Sheer Bateau Neckline, Sheer Back with Keyhole, Gathered Tulle Mermaid Skirt, Floor Length Hem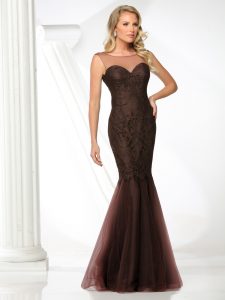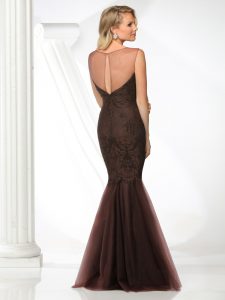 To see more details Click HERE for DaVinci Bridesmaid Style #60291
DaVinci Bridesmaid Style #60282: Chiffon & Lace Fit & Flare Bridesmaid Dress, Lace Sweetheart Bodice, Sheer Bateau Neckline, Sheer Back with Lace Applique, Wide Ruched Empire Waistband, Flared Fitted Chiffon Skirt, Floor Length Hem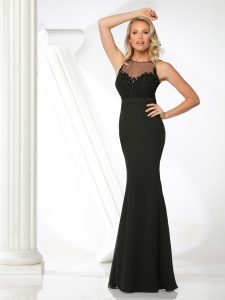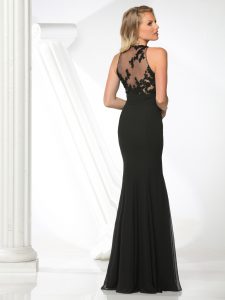 To see more details Click HERE for DaVinci Bridesmaid Style #60282
DaVinci Bridesmaid Style #60220: Lace Fit & Flare Bridesmaid Dress, Tailored Lace One Shoulder Bodice, Diagonal Peplum, Satin Tie Belt, Flared Lace Skirt, Floor Length Hem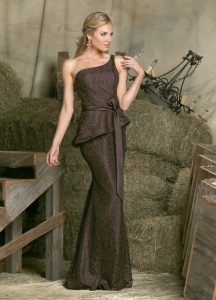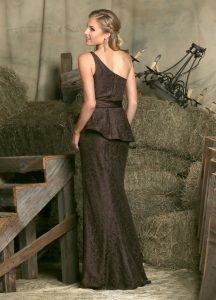 To see more details Click HERE for DaVinci Bridesmaid Style #60220
DaVinci Bridesmaid Style #60313: Satin & Lace A-Line Bridesmaid Dress,  Matching or Contrasting Lace Off the Shoulder Bodice, Full-Length Sheer Lace Sleeves, Satin Ribbon Waistband, Flared Satin Skirt, Floor Length Hem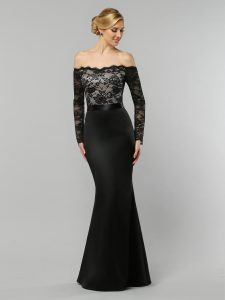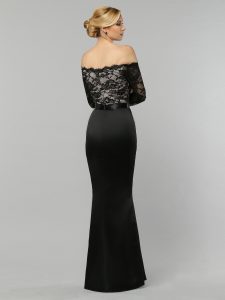 To see more details Click HERE for DaVinci Bridesmaid Style #60313
Check out all the latest wedding gown styles from our designers. Click HERE or on the image below for Top Wedding Dress Trends for 2023: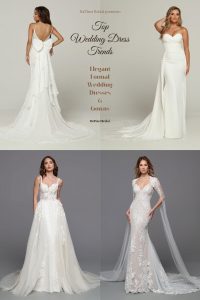 For the best ideas for wedding planning, beautiful on-trend dresses, classic styles & more, Click HERE on the link below for DaVinci Bridal Blog: