Video
Your 2016 Guide to Wedding Videos: Top 5 Things You Need to Know
One of the most important aspects of planning a wedding is the video. A well-edited wedding video makes every love story feel like a fairy tale, and when it's really done well, it can move everyone to tears and laughter. There's nothing like including a little touch of humor, too, because a funny moment or two in your wedding video makes it all the more charming.
Technology has made it possible for the video to be edited on the same day. This way, you can present a short version at the reception as part of the entertainment. An even shorter version can be available to share on social media, and each of these tightly edited videos also demonstrate how much you enjoyed your wedding day video shoot.
Wedding videos are fun to watch and fun to plan, but it's always good to have a guide. The typical wedding video features both the bride and groom as they individually prepare for the wedding, giving focus to all the essential elements like the wedding dress, tuxedo, wedding rings, the entourage, and even a bit of the theme. Though its format is similar to a documentary, a wedding video's cinematography gives life to the relationship and also gives everyone a peek into the bride and groom's thoughts before their big moment.
Here are the 5 things you must know to help you choose whether to plan for and purchase a video or not, and also what to expect if you do.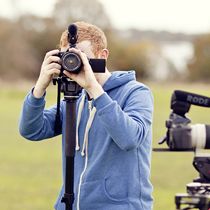 Wedding videos open before the ceremony as the bride and her bridesmaids get all dolled up. It also shows the groomsmen offering moral support to the groom during his last few moments as a bachelor. Then it continues on to the ceremony and usually lasts at least until the bride and groom share their first dance as a married couple. Some couples opt to include some highlights of the reception, too, showing everyone dancing and having fun.
Couples often want a wedding video, not just for the memories they can share online, but also to one day show to their children. However, since sometimes a good portion of the budget goes toward the food, the entertainment, or the venue, some couples forego a video and rely instead just on beautiful photos.
However, a video is a must for couples who are sentimental and faithfully celebrate milestones. It's also a great keepsake to look back on and show the different perspectives of the day you said, "I do."
Rates for videographers often start around $1,000 if the video comes bundled in a package with the wedding photography. On its own, a video might start at $500-$700. This includes pre-wedding preparations, ceremony, and reception, and is almost always shot in HD.
Some packages include a 3-5 minute video of the highlights that the couple can share on Facebook or other social media. A full-length video with a few DVD copies are pretty much standard for every bridal videography package. Prices increase when it's a large wedding and more cinematographers will be needed and if the couple wants a longer video of the highlights. Additionally, there's an extra charge for a DVD with all of the raw footage.
Many websites offer packages, but some of the best wedding videographers use their own team and therefore set different terms. Some vendors can provide aerial shots of the wedding if the venue has beautiful scenery. Extra highlights of the wedding dress may be included if it's especially elaborate, as well as any details of the theme that would make the footage even better. Oftentimes couples readily pay the extra cost to have an aerial film especially for an outdoor wedding, either because they have a larger guest list, or because they want a bird's eye view of their ceremony.
It's best to check both possibilities and study all the options available, especially for destination weddings. You'll probably need to foot the bill for plane fare if the destination is very far away. Additionally, some photographers charge a small travel fee if the venue is local but is outside a certain radius of their base location.
Online comments and ratings, such as those available on Yelp.com, can be very helpful. But while finding packages online is easy, your friends' recommendations may be better because you'll know what to expect and also be able to see proof of the videographer's work. Firsthand recommendations are always better when it comes to wedding cinematographers, particularly when the couple is conscious of their style and their identity as Mr. and Mrs.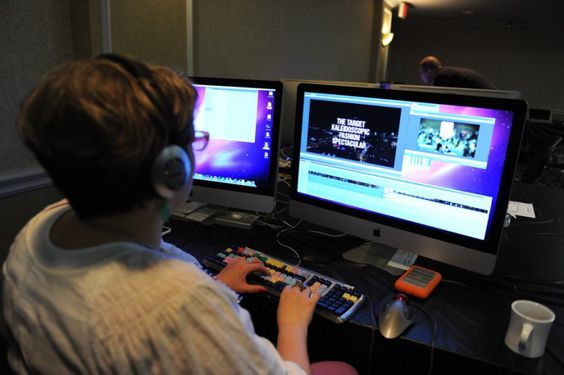 In some cases, the bride may request a short, same day edit wedding video to share with guests at the reception. It's not uncommon for the groom to not find this option particularly relevant, but seeing how pleased it will make his bride, he'll happily oblige.
Tip: If you have a hi-tech friend with a good camera, he or she can make a casual SDE for you. Here's how: https://vimeo.com/28298787
There are also some couples who opt to forego the same-day edit and wait for the finished video to be delivered along with the photos. This is, of course, useful for any guests who didn't make it to the ceremony, but an SDE can also be a lot of fun for the guests during the reception. Many guests also feel that it adds more spark because they get a glimpse of the bride and groom getting ready.
Some couples opt for a feature video that's shorter—perhaps only 10-15 minutes—but tells a good story. This also will probably cost less because the cinematographers won't be there the whole time. They'll cover the wedding up to a certain point and then leave. Plus, there's less editing involved in a short film and that can save you money. But make sure you'll be 100% fine with not having more of the party included.
Price does matter, but it's generally safer to purchase full coverage so there won't be any regrets later on. If the couple realizes that they missed far too much of their guests dancing and celebrating during the latter part of the reception, that can be a big disappointment.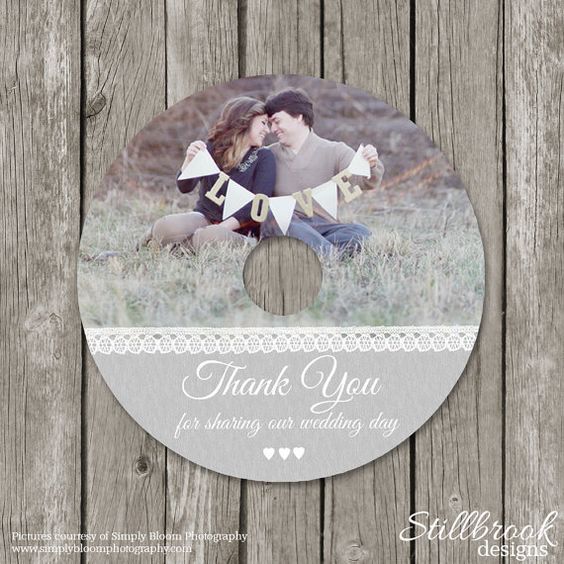 You can expect your DVD copies in about two weeks—maybe less if it only contains highlights. For the edited footage and the final package—which includes all the raw footage plus the short and long versions—plan on delivery eight weeks or so after your wedding day. This is also often the case for packages that include photography because some of the still photos may need to be edited as well.
Technology today has made it possible for high definition video to be a standard. Therefore, because the majority of wedding videos are shot in HD, you should be aware that it might be difficult to find a videographer who will agree to produce a standard definition video.
The truth is that wedding videographers were once close to being obsolete. But because technology has improved the quality of video cameras—and also produced tiny drones that can fly hundreds of feet in the air for unique aerial views—wedding videos are back in business. They're the means to make any bride feel like a princess coming together with her prince. Some videos even come across like a romantic comedy depending on how much personality the bride and groom exude.
Having a video to look back on that special day is, frankly, priceless. There's so much that can be done with wedding videos nowadays, now is the time to take advantage of everything that can turn what might otherwise seem like a typical love story into a unique fairy tale.
For more info on why you should hire professional photographers and videographers, check out our blog:
http://www.davincibridal.com/blog/pretty-as-a-picture-why-you-should-hire-a-photo-pro/