One of the more enjoyable aspects of planning a wedding is choosing the music for your ceremony and reception. However, you may find it's not as easy as you initially thought. While you most certainly should put your favorite songs on the list—especially for dancing—it's also important to balance things out with other songs that correspond to the different moods of your important day. Here's a rough sketch of how everything plays out and how to make great decisions on music for a "harmonious" wedding day:
Start With the Ceremony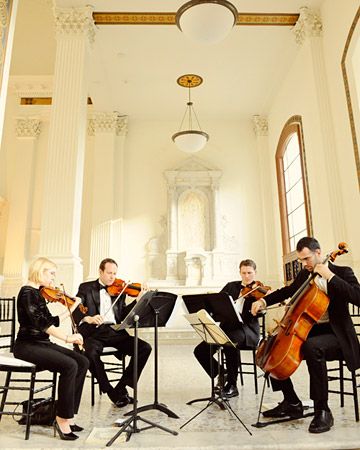 Party and dance music is easy, but what can challenge you a bit is what you'll play during the ceremony and certain other parts of the reception.
If you want to play it safe with the least stress, go with classic wedding ceremony music for your wedding party entrance, bridal march, your newlywed walk back down the aisle, etc. Some of these include Canon in D by Pachelbel, Bridal March by Wagner, and other classical pieces that can be played on piano or organ, or performed by a small group, perhaps a piano with flute or violin, or a string quartet. You can also go with something a little more contemporary like "Promise" by Jagged Edge, or "Marry Me" by Train. Those last two would probably be most effective if you either play the recorded track, or find a good contemporary vocalist with guitar accompaniment for a live performance.
A Joint Decision: Mixing it Up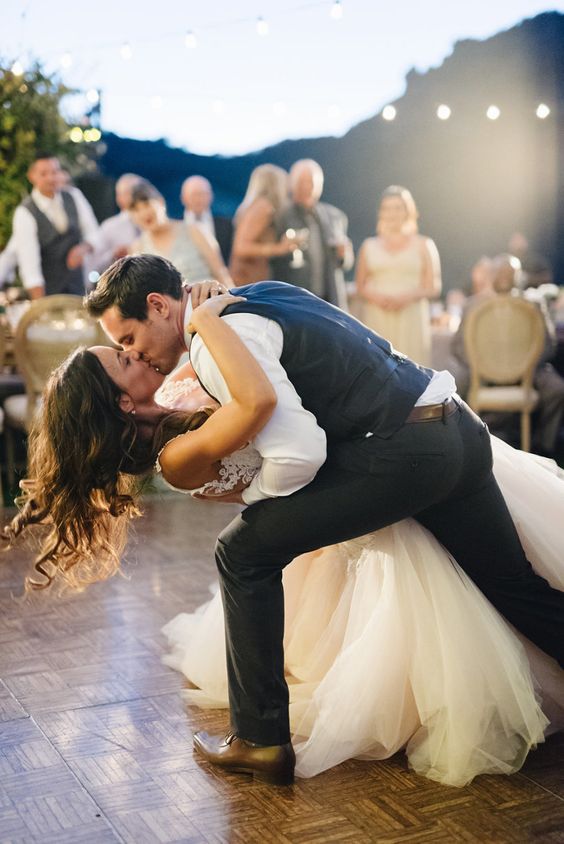 First off, know that your wedding music choices should be a mix of songs you and your fiancé like. After all, the two of you are getting married and this party is for both of you. Put your heads together and come up with sets of wedding music that you both like!
Move on to Your Reception Schedule
When planning the music for your reception, keep in mind that you'll divide the entire afternoon or evening into blocks of time. A typical rundown looks like this:
1. Cocktail hour and guests' downtime: You might take some husband-wife photos or need time for a dress change and makeup touchup. Try to do this as quickly as possible so your guests don't get too impatient. In the meantime, play music while they wait, something that hints at the festivities to come yet is relaxing and unobtrusive.
Tip: If you're not sure what to put in a contemporary cocktail hour mix, check out Amazon Prime for "cocktail hour" or "jazz dinner party" playlists. Diana Krall is particularly popular these days, as well as Tony Bennett and Lady Gaga's Cheek to Cheek album.
2. Your entrance: Do you want something fun and modern, like Beyonce's Crazy in Love? or something more classic like Etta James' At Last?
3. First dance: If you're going for a conventional slow dance, something classic like Unchained Melody by the Righteous Brothers would be lovely. If you want to up the ante and maybe even go so far as to learn some choreography, Just the Way You Are by Bruno Mars could be just the ticket.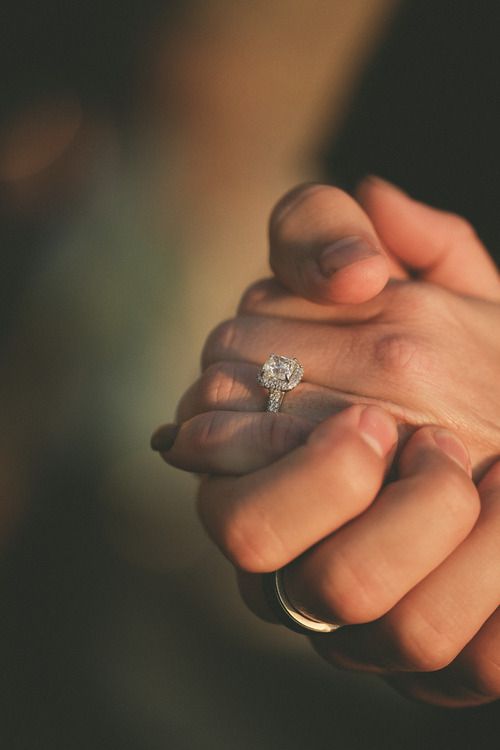 4. Program and dinner: During these segments, the music needs to take a backseat so people can either focus on the goings-on of the program or enjoy dinner. Stick with something "safe" like smooth jazz, quiet classical music, or low-key contemporary. Be mindful of the volume though, because you want your guests to be able to converse comfortably.
5. Slide show music: It's not unusual these days for the bride and groom to present a slide show of photos or a video. Sometimes these are DIY and taken from their growing up and boyfriend-girlfriend years. Other times the couple shows a professional engagement portrait and video session. For this, anything goes. Just choose clips of music that go with the decade, or a simple loop of your favorite tracks, or the professional video's soundtrack if there is one.
6. Father-daughter dance: The traditional—and over the top forever charming—numbers include Butterfly Kisses by Bob Carlisle, Daughters by John Mayer, and Dance with My Father Again by Luther Vandross is the perfect choice if someone is standing in for the bride's dad.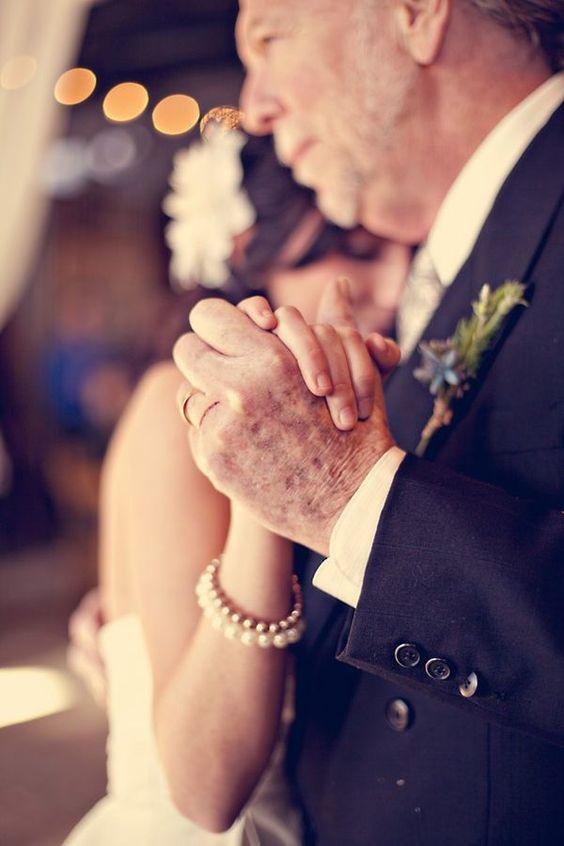 7. Dancing the night away: Now it's time for fun that lasts all night long! For this part, choose a mix of your favorite songs plus whatever's new and topping the charts. Don't be too focused on heavily peppering your dance music with songs from your own partying years, though, because not all of your guests will relate. It's usually better to add some current tracks that you also love. Also, don't stick to one genre. Hip-hop is great, but six hip-hop tracks in a row—or six tracks of any one style in a row—will make the music all sound the same. Go for a variety of danceable tunes—both fast and slow—from different genres to keep the mix interesting.
Tip: Let your DJ or bandleader guide you—he or she knows what music to play to keep your dance floor full and your crowd happy.
Other Tips
Have some party starters:

Getting people to dance might not be as easy as you think. Some crowds need encouragement. So enlist some of your friends to act as party starters—especially those who will eagerly head off to the dance floor and then invite others to join in the fun.

Encourage guests to make requests:

Just because it's your wedding doesn't mean you have to have total control of the songs especially during dance time. Invite your guests to make song suggestions to the band or the DJ so they'll feel more invested.

Add a splash of the unique:

Consider some cool activities to add a touch of distinctiveness to your wedding. Some people recruit their families for a little dance number following the couple's first dance—something easy, fun and upbeat that will surprise and delight their guests. Others arrange for a little limbo activity that often is a hit with the old and the young. Also, in lieu of—or in addition to—a father-daughter dance, you might have short dances with

all

the important men in your life, taking turns dancing with your brothers, male cousins, uncles, and best male friends.

Hire dance pro's for a little show: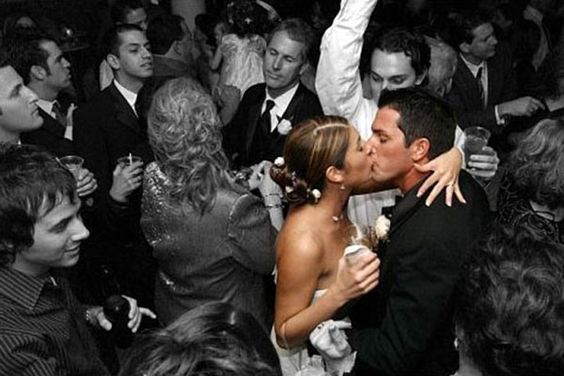 If you're planning ballroom music, consider getting dance instructors to show up for a while. Some guests might love the opportunity to learn a few ballroom moves if you've got a few pros on the dance floor!
For sure, planning wedding music isn't as easy a task as you might think. But once you know which tunes to choose and when to play them, the whole task becomes more stress-free—especially with your husband-to-be by your side planning along with you!