Did you know bridal salons have "rules of etiquette?" Yep! We can help with our guide to Bridal Shop Etiquette: 12 Tips for the Polite Bride.
Shopping for and buying your wedding dress is definitely one of the highlights of your wedding preparations. However, there a few rules to follow in a bridal salon. There aren't too many, but there are a few.
Check out these guidelines before you go, and you'll have the most successful bridal salon experience possible!
Bridal Shop Etiquette: 12 Tips
1. Always Make an Appointment to Try On Dresses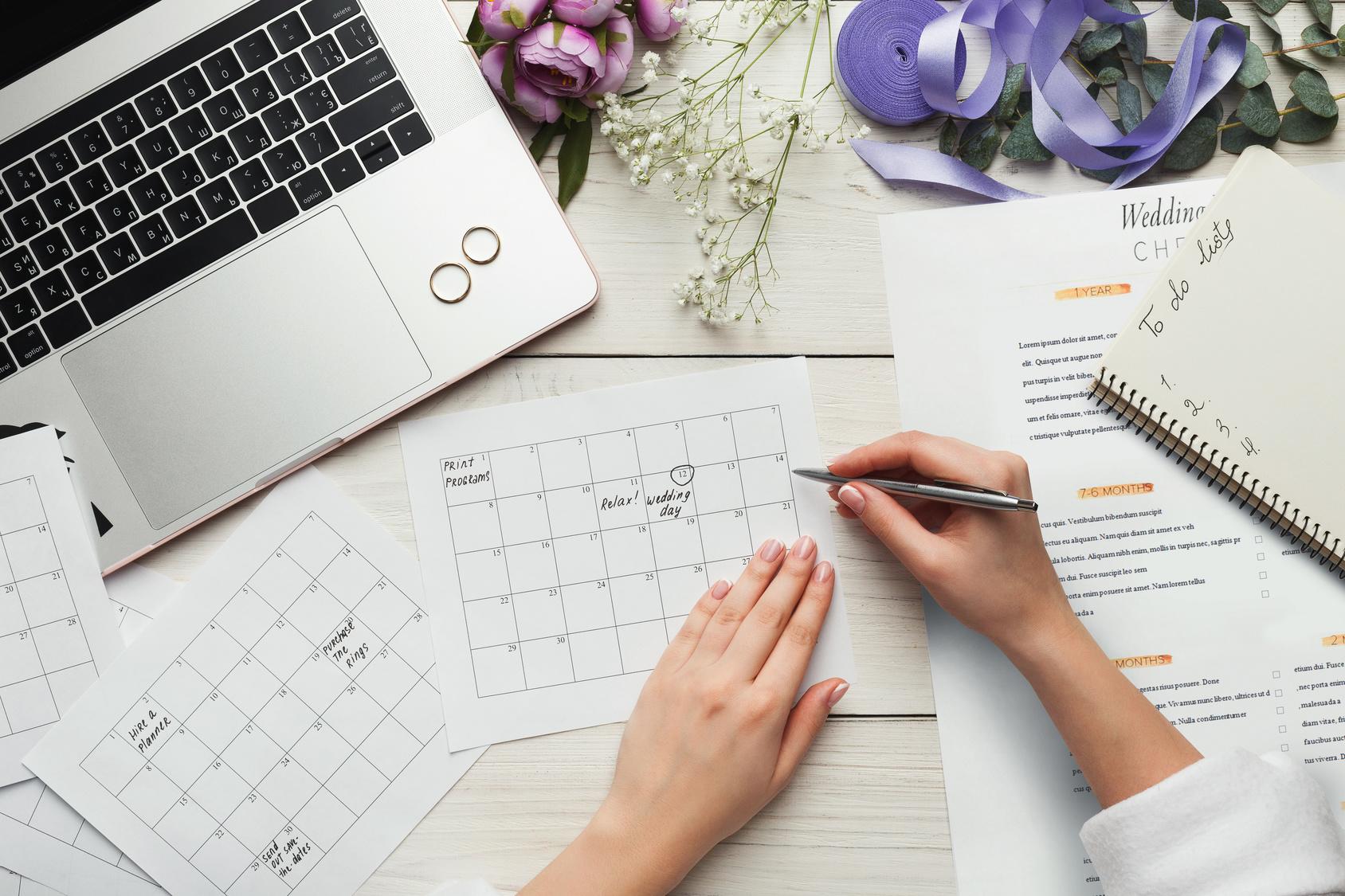 Never walk into a bridal shop on the spur of the moment and expect to be served by whichever bridal consultant is on the floor at the time. It's mandatory to set an appointment with the shop. Then you can take your time finding the right dress because the consultant will focus on only one bride at one time during  the allotted time.
It's fine to "just stop in" but only if your purpose is to take a quick look and decide if this is a shop you want to work with. Then if you like what you see, make an appointment to come back at a later date.
2. Come Prepared with Pix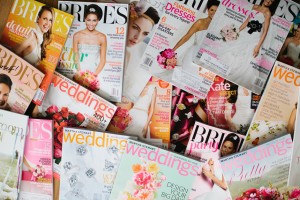 If you walk in with no idea whatsoever of what you want, you're actually wasting appointment time. So do a little research first. Look through bridal magazines, shop around online and create a board with pins. Then take the magazine pages, printouts of online photos or even your smartphone to call up your Pinterest boards.
Important: You'll also want to take a few pix and pins of what you do not like. That's just as important as what you do like. It'll help the consultant pare down the choices as she's looking through the racks.
3. Never Assume Selfies are OK!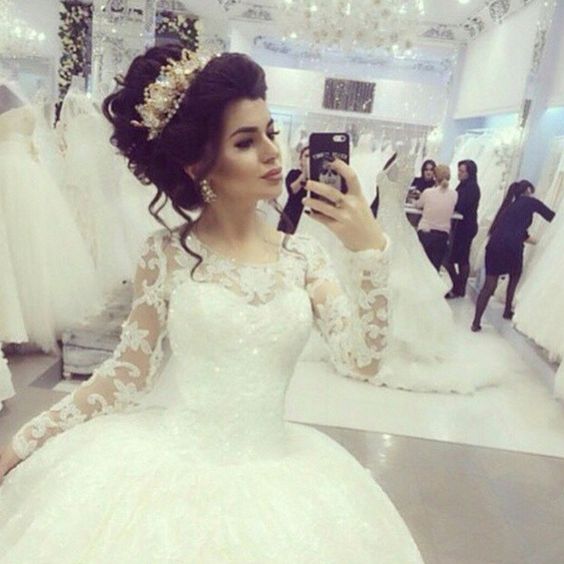 Don't assume that you can take any photos you want. Ask first what the shop's policy is about selfies and if they say no, never snap a pic on the sly! There are a few reasons why bridal shops prohibit photos. Here are 2 major factors:
The store may carry an exclusive line or styles unique to the area that other stores don't offer and hence, the manager is protective of her inventory (and with good reason).
Boutique shops sometimes prohibit photos in order to prevent their designs from being copied by competitors.
If the shop disallows photos, honor the request. Just bring someone with you who can take good notes on which gowns you liked and why. You are allowed to write down the style number and any design details.
Bridal Shop Etiquette: 12 Tips
4. Limit your Shopping Companions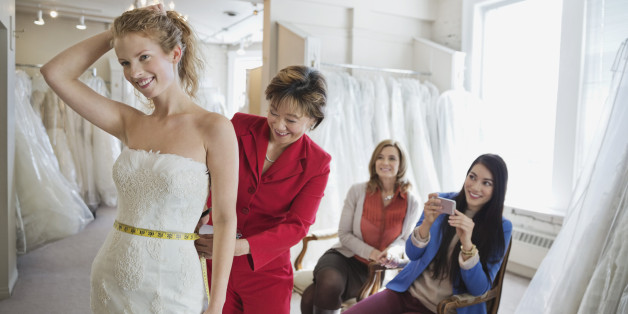 You don't need a bring the entire crew to help you with your initial hunt for a dress. It's preferable to bring only one or two with you to the first appointments. Not only with this cut down on conflicting opinions—and save valuable appointment time—but many bridal shops just plain don't have room to seat an entire group.
Tip: Bring just two people with you. One should be a good friend who loves you but is unafraid to tell you when something doesn't look good on you. The other can be your mother, your aunt, or someone else who you consider to have "really good taste in fashion." You can take just one friend, but it can be helpful to have a tie breaker to help narrow down your choices.
5. Bring Appropriate Lingerie & Accessories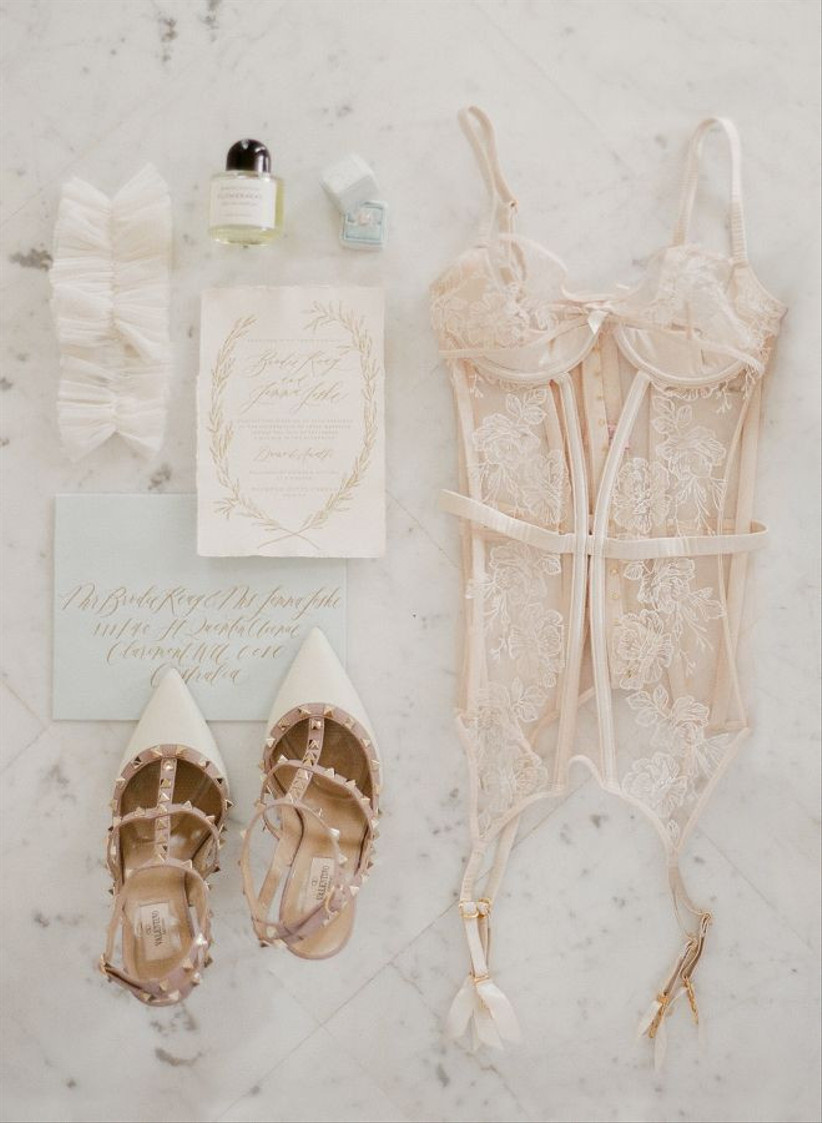 If at all possible, wear whatever lingerie you've chosen for your wedding day. If you don't have anything selected yet, wear something in a neutral color—white, nude, maybe pale pink—that won't show through the sample dresses. Additional things that will help your search move along a bit faster include:
Bring either your wedding shoes or shoes with the exact same heel height you plan to wear.
Wear a little makeup—blush, shadow, lipstick—enough to offset the tendency for all those white dresses to wash you out.
Fix your hair either the way you want to wear it for your wedding, or style it as you normally would for a date with your fiance to get an idea of what veils you might like.
These little extras will help you visualize your complete look.
6. Be On Time!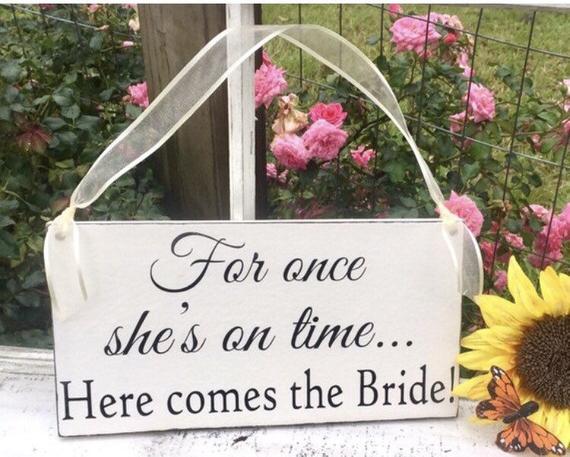 Arrive exactly at your scheduled appointment time. Don't be more than 2 or 3 minutes early because there might be another appointment ahead of you. If you haven't visited the shop before or aren't thoroughly familiar with the area, make sure to get directions from someone at the shop and google a map or use GPS with the exact address.
Bridal Shop Etiquette: 12 Tips
7. Be Up Front about Your Budget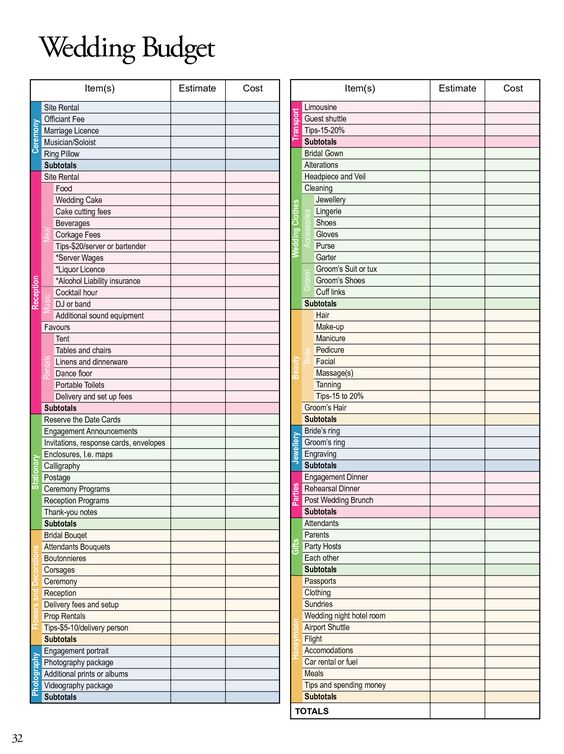 Your bridal consultant may ask you directly what price range you're looking for, but if not, volunteer the information and be completely honest. Ask her to show you only wedding dresses that are within your range. That way, you won't waste your time or hers by trying on gowns that you just cannot afford.
8. Trust Your Consultant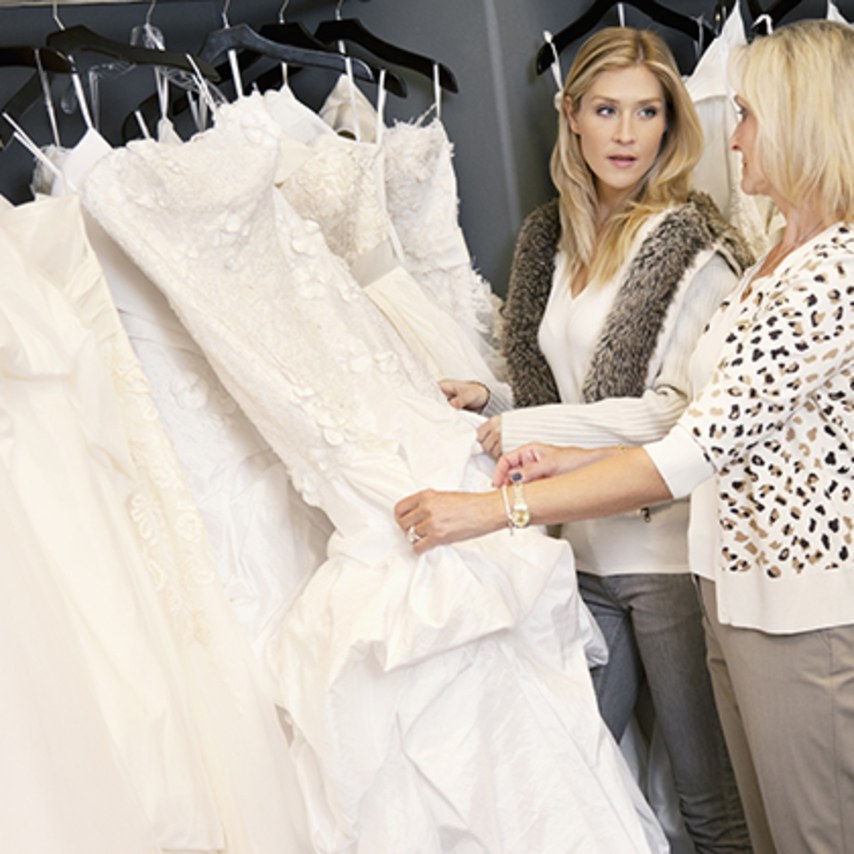 Don't be overly bossy and/or contradict all of your consultant's opinions. Remember that she matches brides with bridal gowns for a living and may well have a good idea of what you'd like just by looking at you. It's fine to say flat out "No, thank you" to some dresses. But if your consultant brings out a dress that she'd like you to try on because she has a hunch you just might like it, then do so.
The key is to be cooperative. If it turns out that you and that particular consultant just don't "click," either end that session early and make an appointment with someone else at the same shop or change bridal shops altogether.
You don't need to be overly fussy about who you work with, but you do need to work with someone you feel very comfortable with and can trust.
9. Make Good Use of the Allotted Time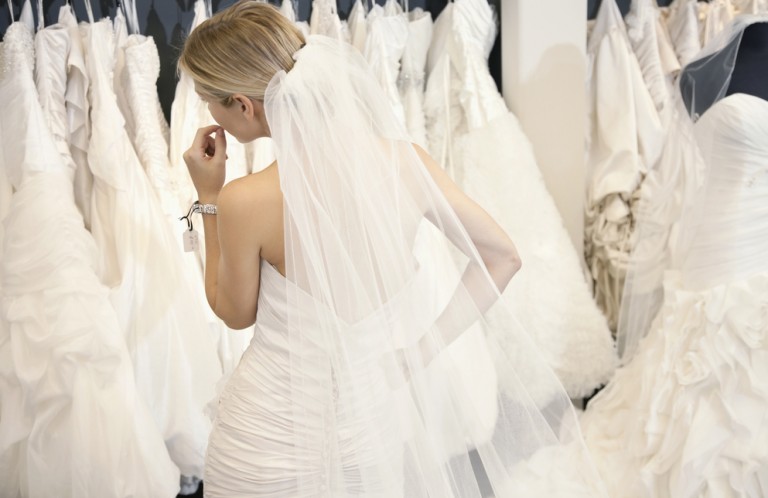 As much as you want to try on different wedding dresses, you have to use your time wisely. Make sure to finish your appointment on time because you are not their only customer for the day.
Also remember: You do not have to find The Perfect Dress on your first try. You can make as many appointments are you like with as many different stores are you want to.  Just don't monopolize one store's time with too many appointments. After 2 sessions at any one store, you really should have a good idea of what you're looking for and whether that store carries the dress you want.
Bridal Shop Etiquette: 12 Tips
10. Voice Opinions Politely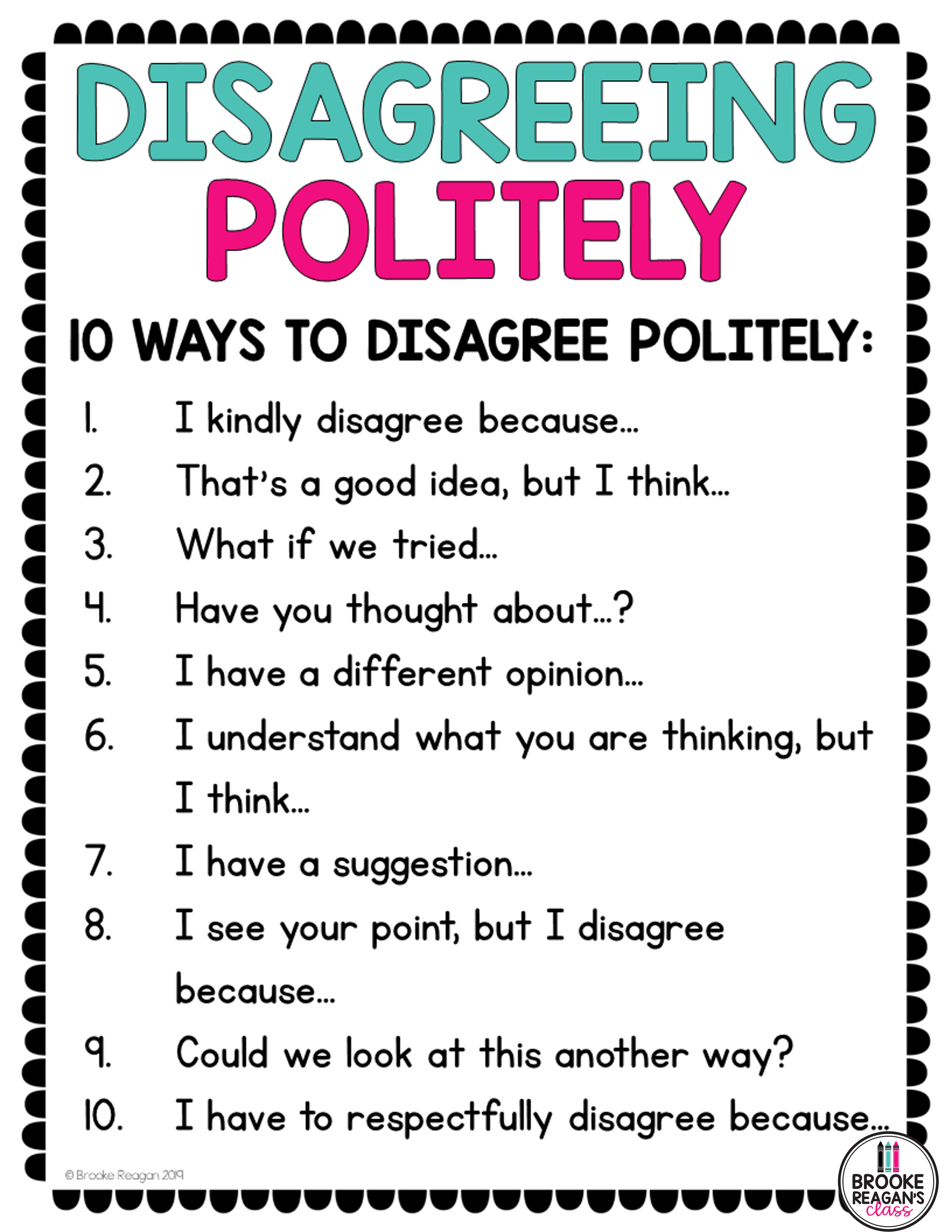 Again, you don't have to fall in love with—or even like—each and every wedding dress your consultant brings out. But you also don't want to frustrate her by discarding out of hand every dress she shows you. This is why it's crucial to show up with pictures and pins, especially of dresses you do not like. It will save both of you time and frustration because she won't bring out dresses with details you said you absolutely do not want and you won't have to say, "no, no, no" all the time.
11. Don't Go Tired, Hungry or Sick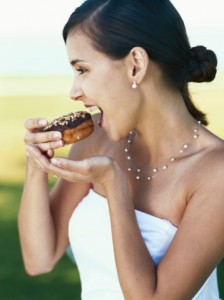 Make sure to go to bed at a reasonable hour the night before each appointment. You need to be rested for a few reasons:
Trying on wedding gowns really is physically and emotionally draining.
You don't want bags under your eyes when you're trying to get an idea of your total look.
You need to be able to think clearly and move at a reasonable pace during your appointment.
Never go wedding dress shopping on an empty stomach. Also, don't think a nice big latte counts as "breakfast." You don't want to be cranky or lightheaded from being hungry, and no matter what you think, a little bit of breakfast or lunch in your stomach will not make you "look fat"when you're trying on gowns!
Lastly, if you wake up with a cold or a fever or the flu, cancel the appointment and not just for yourself. Doing so is good manners. You don't make the shop personnel ill, either.
12. Don't be Afraid to Ask for Discounts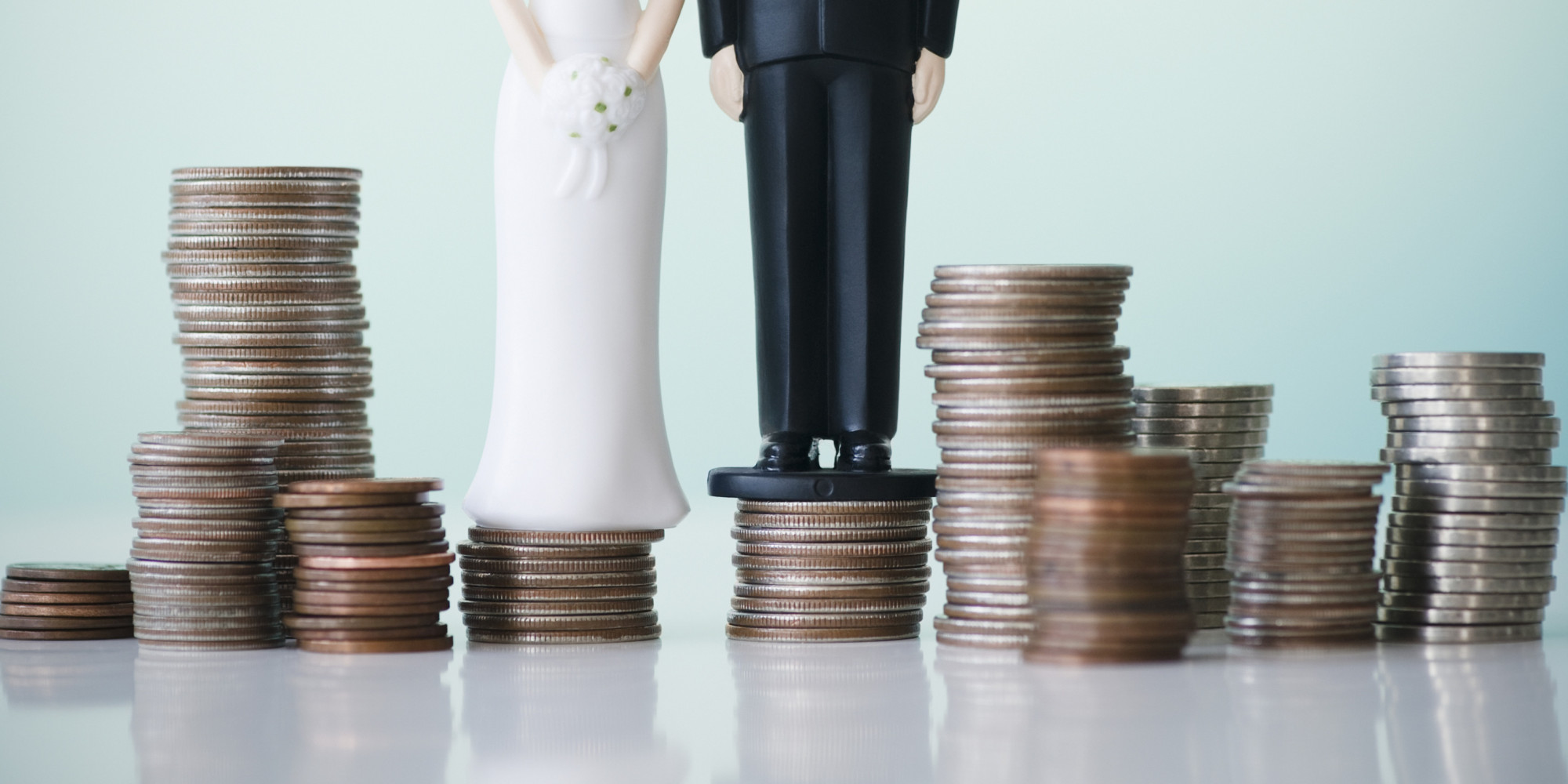 You don't want to haggle and argue, but it's just plain smart to ask if there are any gowns on sale or if the shop has discounts. Sometimes a boutique will offer a discount on your dress if you buy your bridesmaids dresses there as well. Other shops have coupon deals or seasonal sales.
It never hurts to ask. However, don't pout or be otherwise inconsiderate. Also, don't insult the shop owner by making comparisons to other boutiques. You can ask very discreetly if they price match, but if so, usually your bridal consultant will let you know up front when you're talking about the budget.
Choosing the perfect wedding gown definitely is both fun and stressful. But, if you just keep these tips in mind, you can rest assured that you'll be able to have successful bridal appointments and eventually choose exactly the right wedding dress for you.
For the very best ideas for planning your wedding and adapting to circumstances that may have delayed your big day, Click HERE or on the image below for DaVinci Bridal blog: