Floor length pastel bridesmaids dresses are romantic and feminine, and are always in fashion! With so many shades to choose from, every attendant can find the flattering pastel gown of her choice.
DaVinci's beautiful pastel bridesmaids gowns are available in just about every neckline. You'll find halter neckline dresses, pretty bridesmaids gowns with criss-cross back straps, girlish bridesmaids dresses with flutter sleeves, and of course, gorgeous strapless sweetheart bridesmaids dresses.
When you buy your attendants' floor length pastel bridesmaid dresses from DaVinci Bridal…
You know that your gown will be created by one of the premiere bridal dress companies in the world. We use only top quality fabrics fashioned into high fashion design using high-end construction. We guarantee you'll love their affordable prices. A DaVinci is the bridal dress retailers love to carry because best of all, most of these dresses are available for rush delivery at no extra charge!
About our Colors:
Each of our bridesmaids dresses are available in many more colors than are shown here. This color chart gives you an idea of how much we have to offer.

For a closer and accurate look, check out swatches at one of our DaVinci bridal boutiques.
To find the DaVinci retailer nearest you Click HERE then enter your city, state, or zip code.
Floor Length Pastel Bridesmaids Dresses in Lavender & Purple
Style #60370: Lace Bridesmaid Dress, A-Line Sheath, Sheer Bateau Neckline, Modest, Open Back, V-Back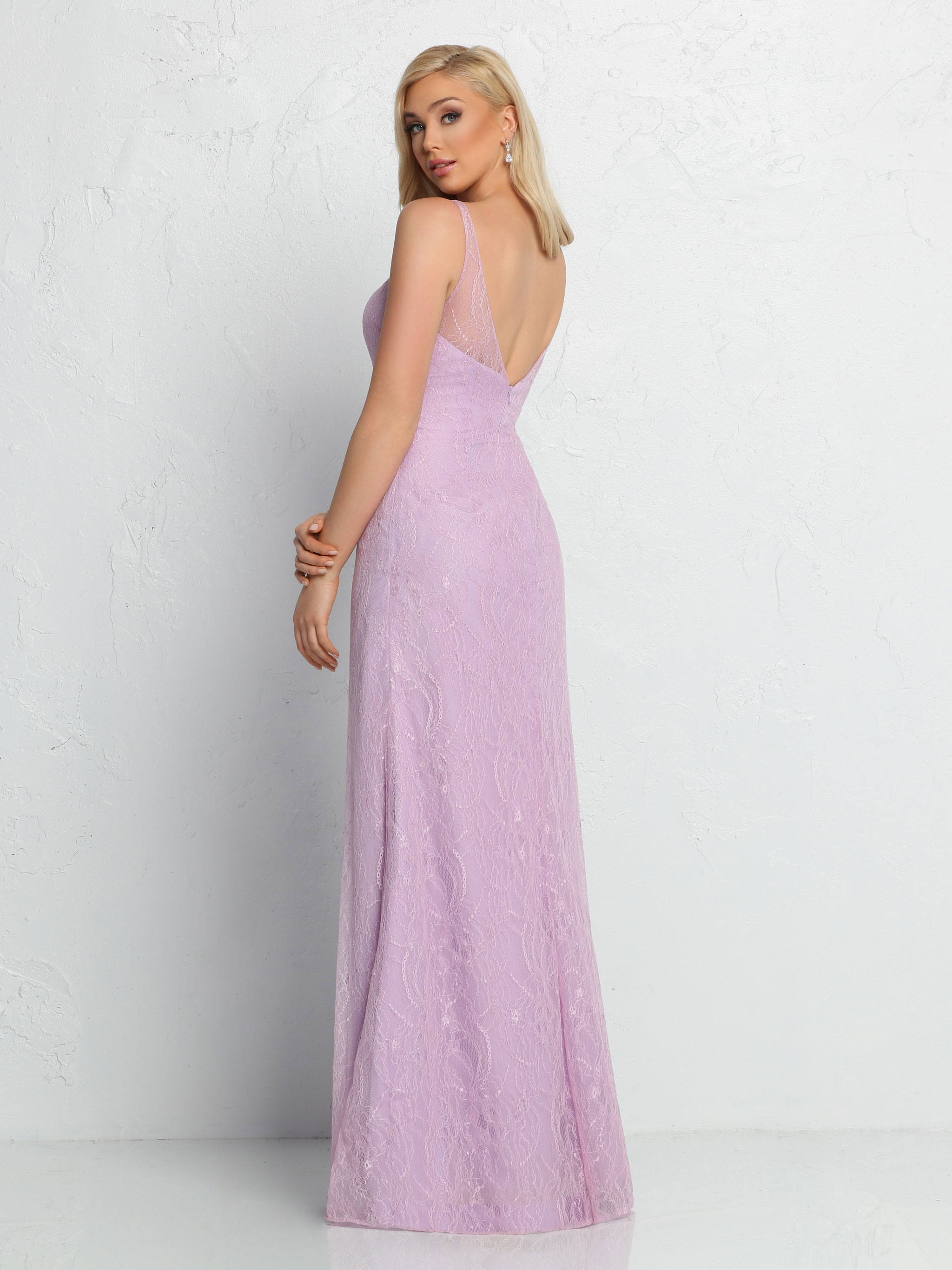 To see more details Click HERE for DaVinci Bridesmaid Style #60370
Style #60332: Chiffon A-Line Sheath Bridesmaid Dress with Ruched Empire Bodice, Sheer Lace Bateau Neckline & Back Keyhole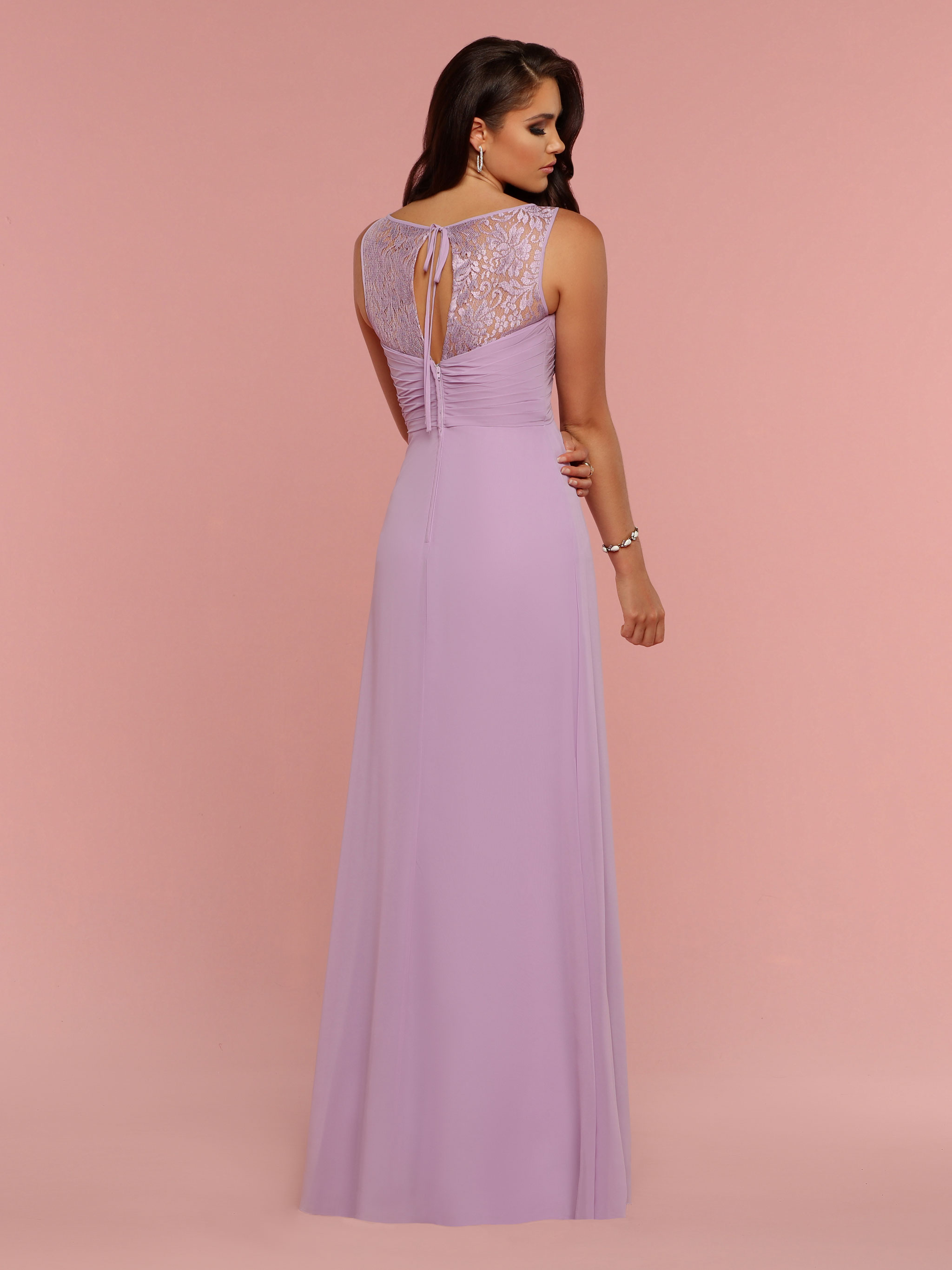 To see more details Click HERE for DaVinci Bridesmaid Style #60332 
Style #60276: Fit & Flare A-Line Sheath with Chiffon Skirt, Lace Bodice with Off the Shoulder Straps, Deep V-Back & Satin Ribbon Waistband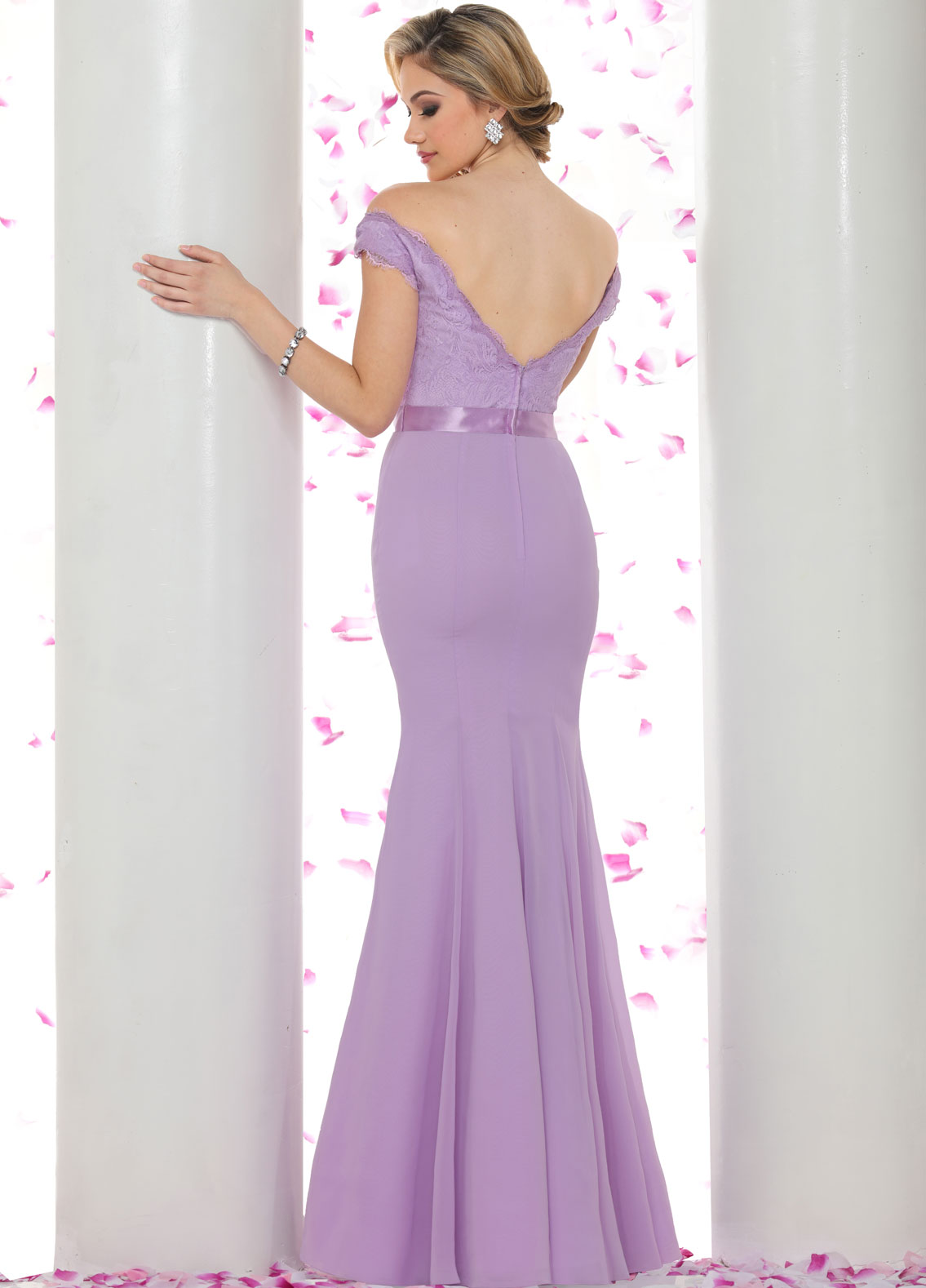 To see more details Click HERE for DaVinci Bridesmaid Style #60276
Style #60273: Chiffon A-Line with Full Skirt, Ruched V-Neck Halter Bodice & Beaded Belt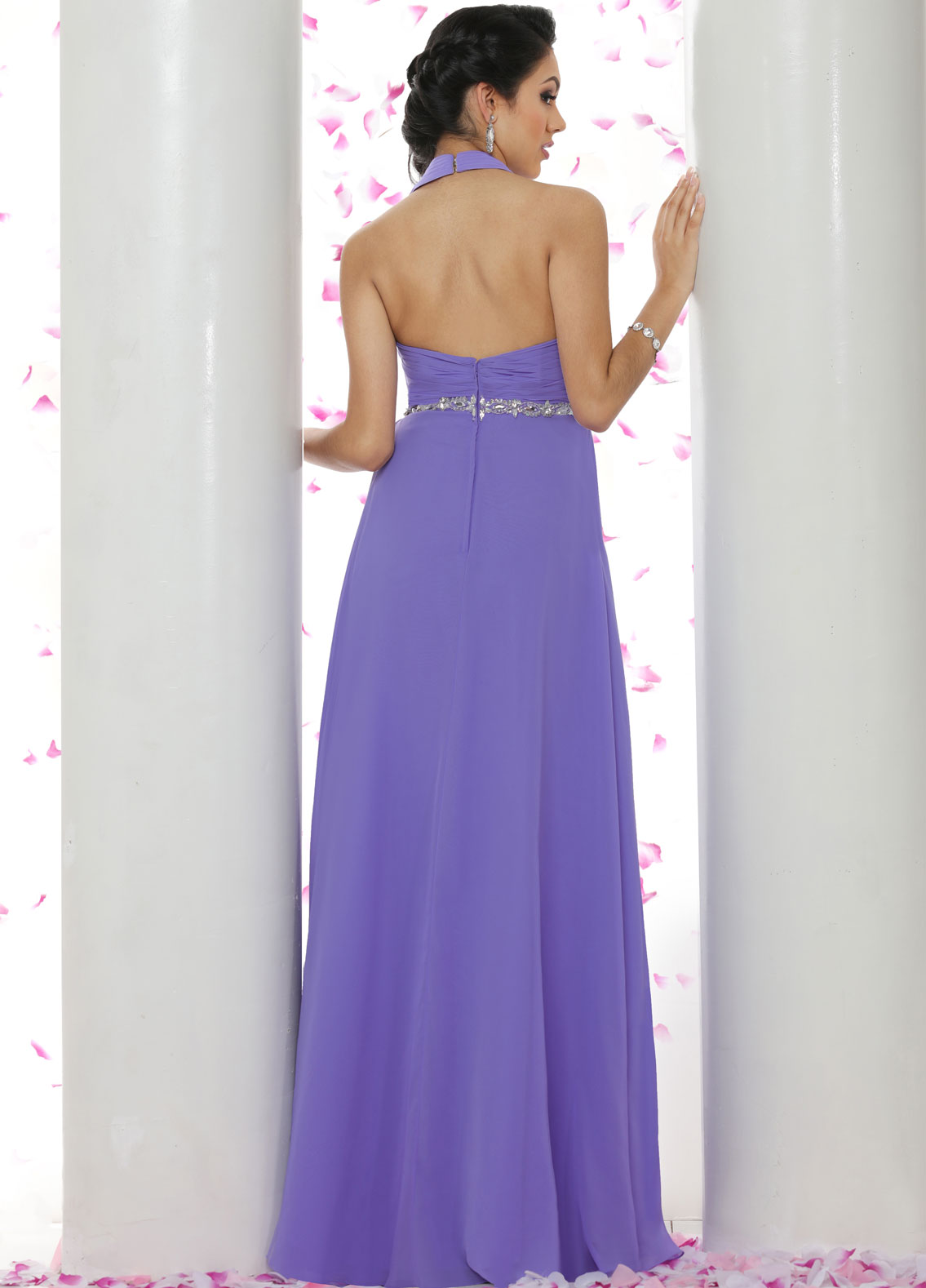 To see more details Click HERE for DaVinci Bridesmaid Style #60273
Style #60179: Chiffon A-Line Halter with Ruched Sweetheart Bodice & Flared Skirt
To see more details Click HERE for DaVinci Bridesmaid Style #60179
Floor Length Pastel Bridesmaids Dresses in Aqua & Turquoise
Style #60367: Chiffon Bridesmaid Dress, A-Line, Full Skirt, Halter Neckline, V-Neck, Ruching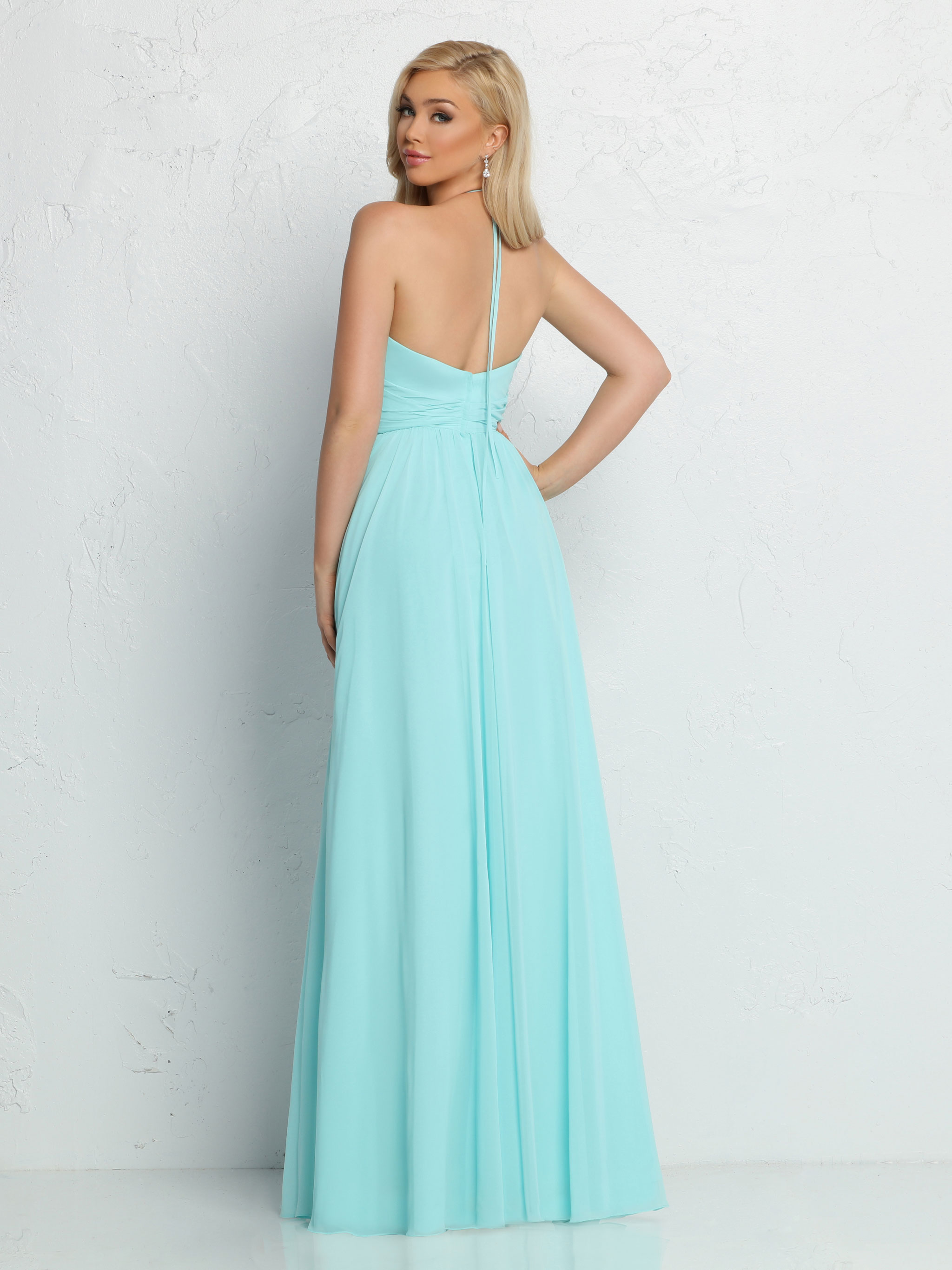 To see more details Click HERE for DaVinci Bridesmaid Style #60367
Style #60306: Chiffon A-Line with Full Skirt, Satin Belt with Back Bow & V-Neck, V-Back Lace Bodice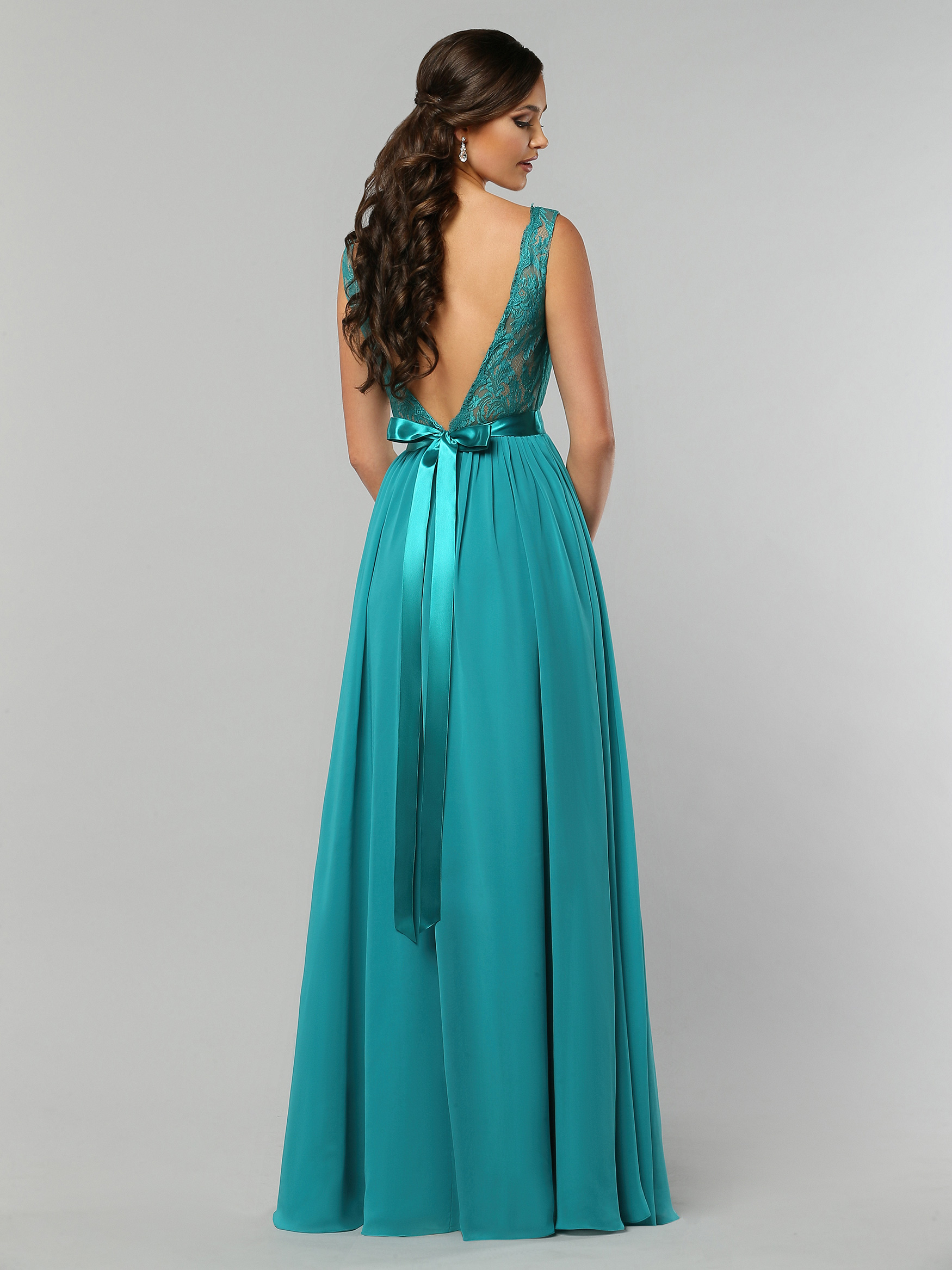 To see more details Click HERE for DaVinci Bridesmaid Style #60306 
Style #60345: Strapless Sweetheart A-Line Sheath Bridesmaid Dress with Full Tulle Skirt & Lace Bodice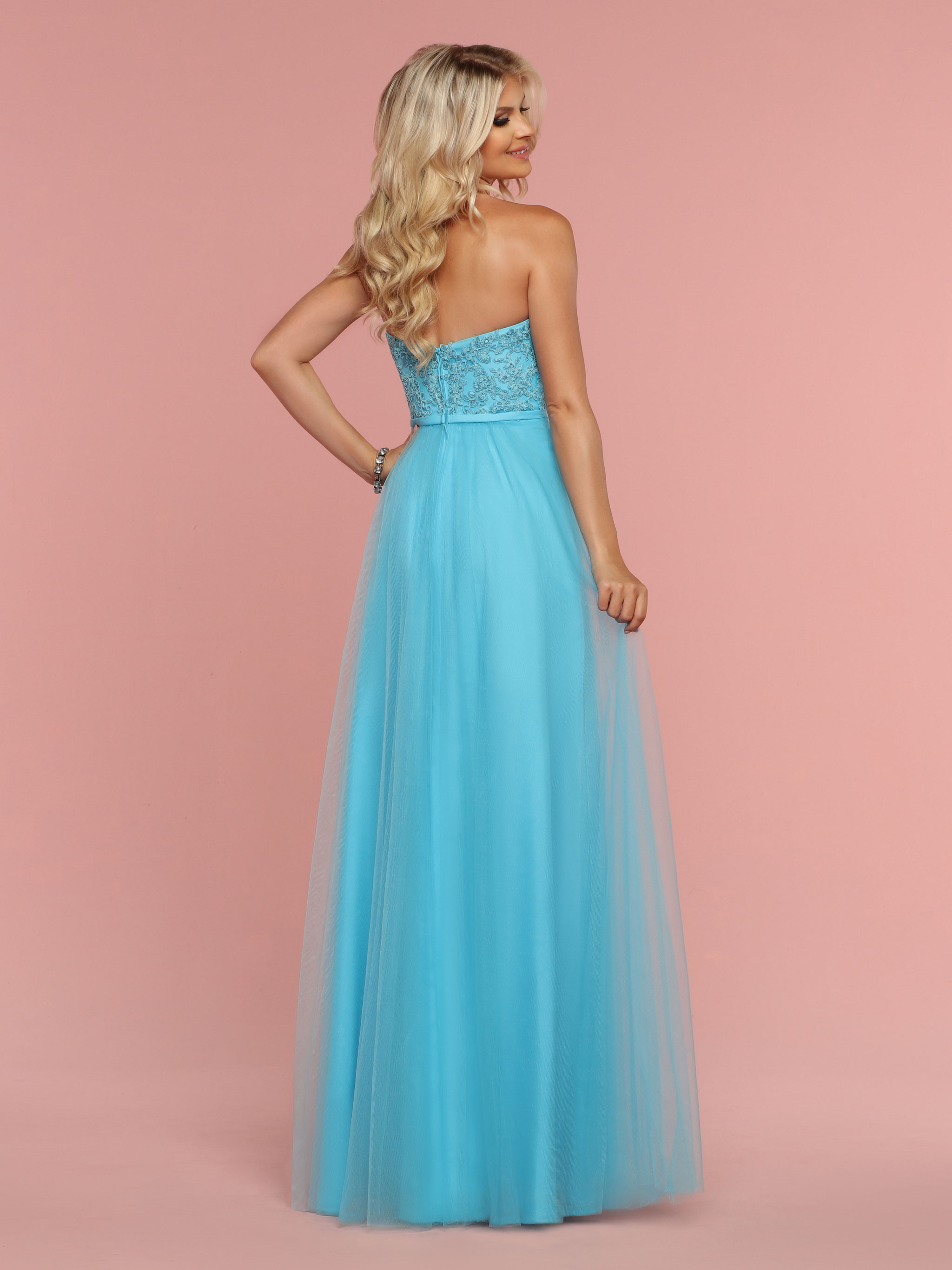 To see more details Click HERE for DaVinci Bridesmaid Style #60345 
Style #60317: Chiffon A-Line with Full Skirt, Ruched Empire Bodice with Sweetheart Neckline & Shoulder Straps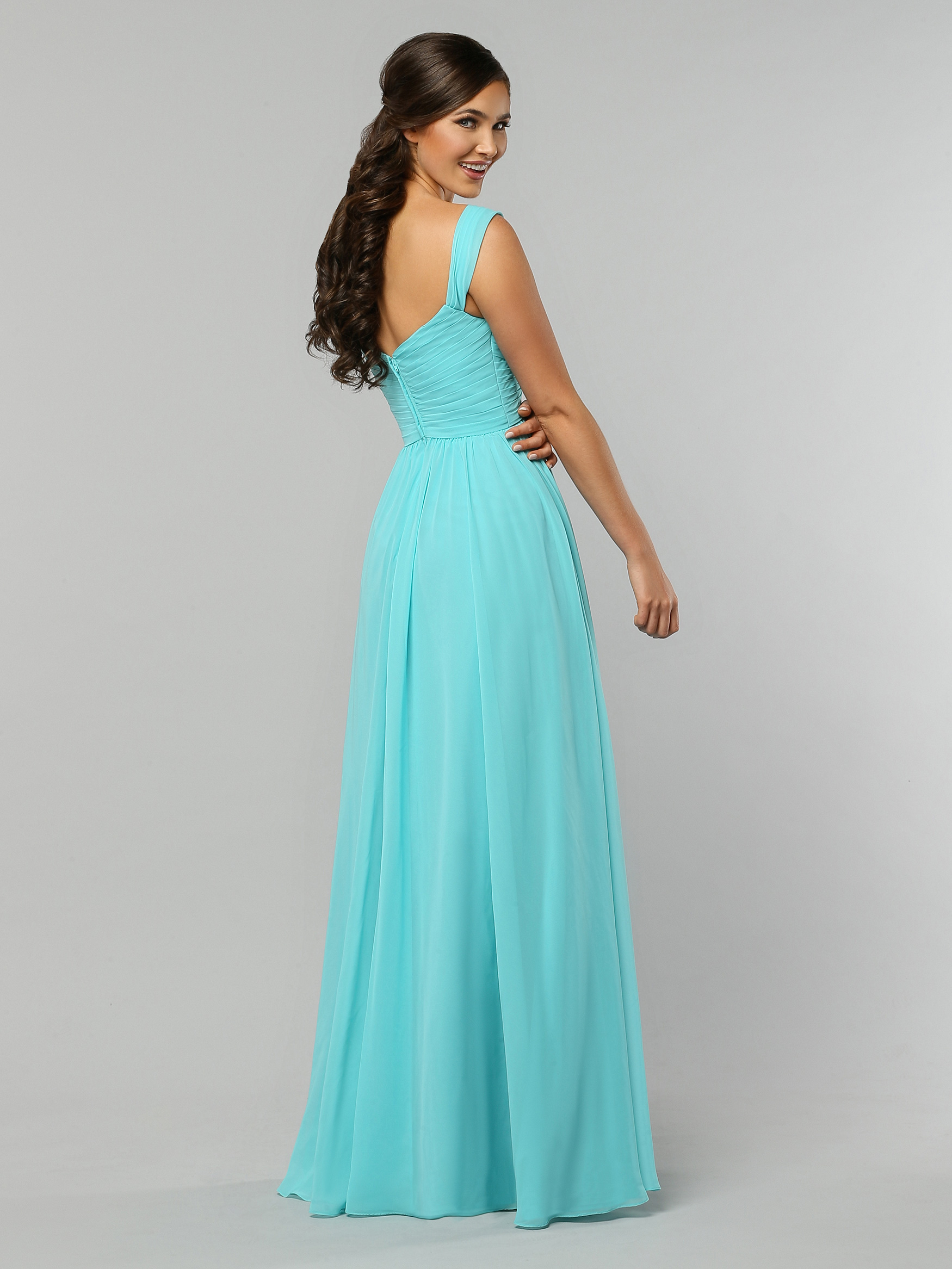 To see more details Click HERE for DaVinci Bridesmaid Style #60317 
Style #60237: Chiffon A-Line Sheath with Satin Waistband, Ruched Halter Front Bodice & Wide Back Straps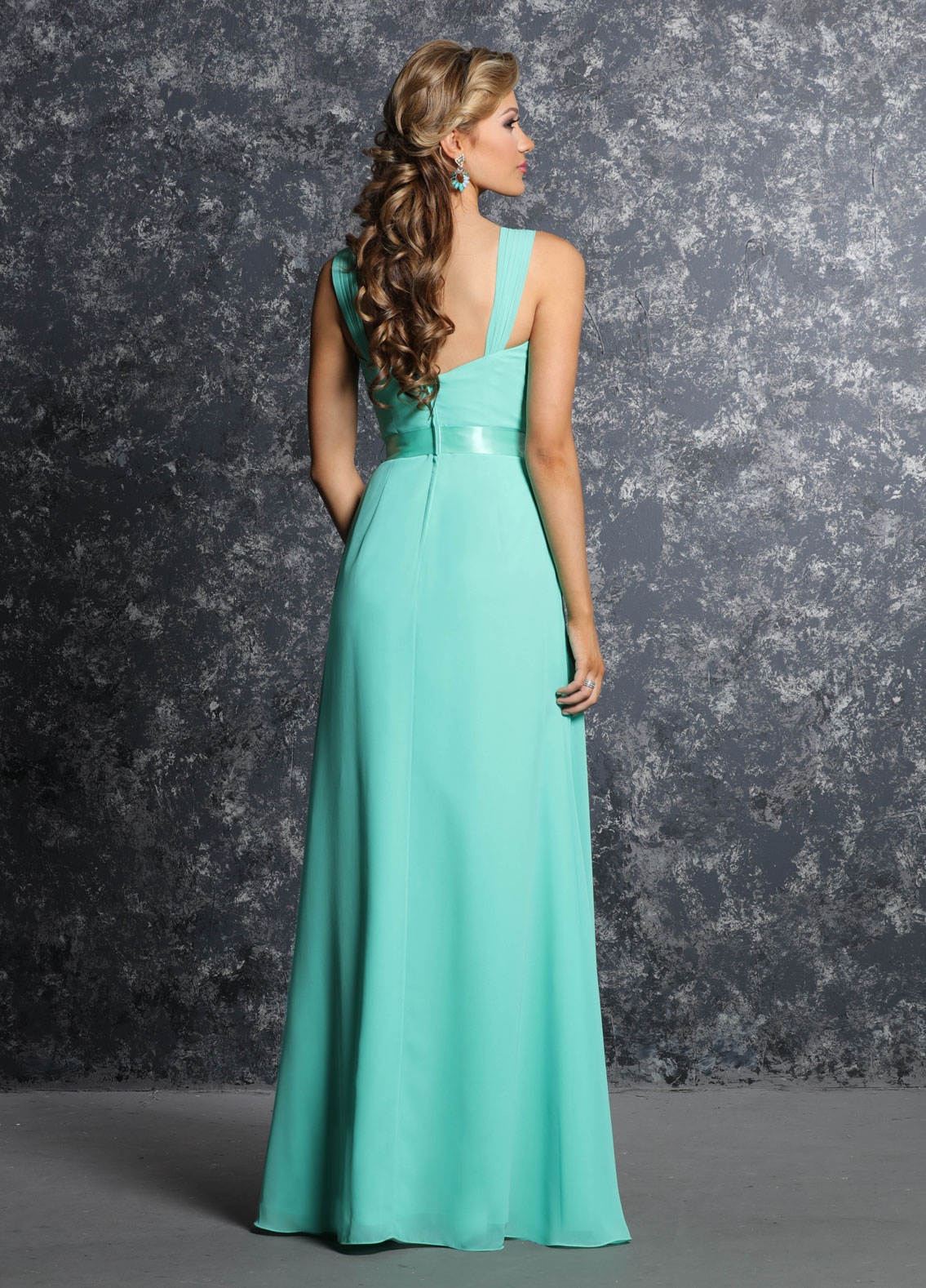 To see more details Click HERE for DaVinci Bridesmaid Style #60237
Style #60316: Chiffon A-Line with Full Skirt, Ruched Sweetheart Halter Bodice & Back Strap Detail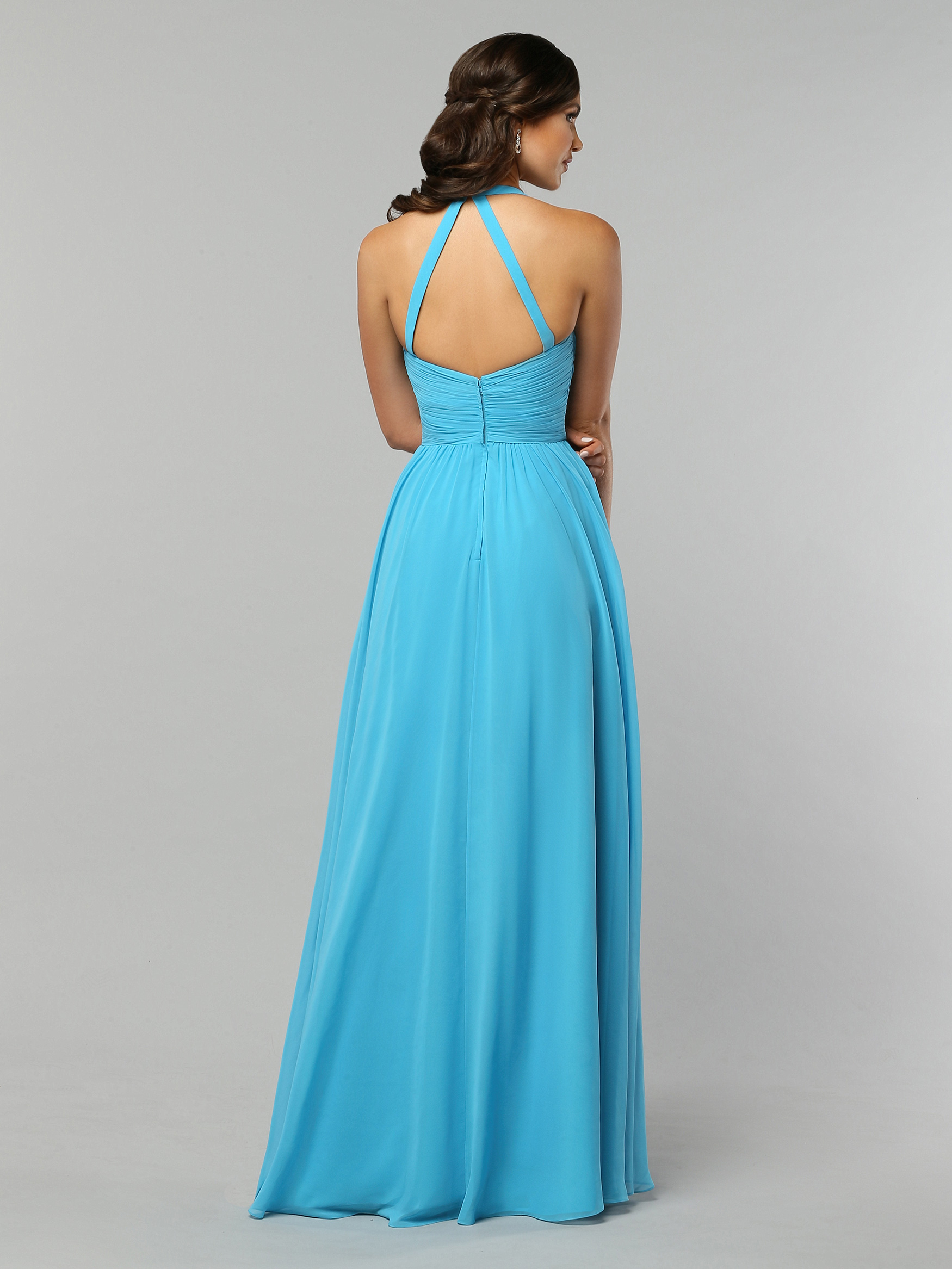 To see more details Click HERE for DaVinci Bridesmaid Style #60316 
Style #9314: Strapless Chiffon Sheath with Ruched Empire Bodice & Contrast Waist Detail
To see more details Click HERE for DaVinci Bridesmaid Style #9314
Floor Length Pastel Bridesmaids Gowns in Peach & Pink
Style #60144: Strapless Sweetheart Chiffon A-Line with Ruched Bodice
To see more details Click HERE for DaVinci Bridesmaid Style #60144
Style #60351: Chiffon A-Line Sheath Bridesmaid Dress with Ruched Empire Bodice & Sweetheart Neckline with Spaghetti Straps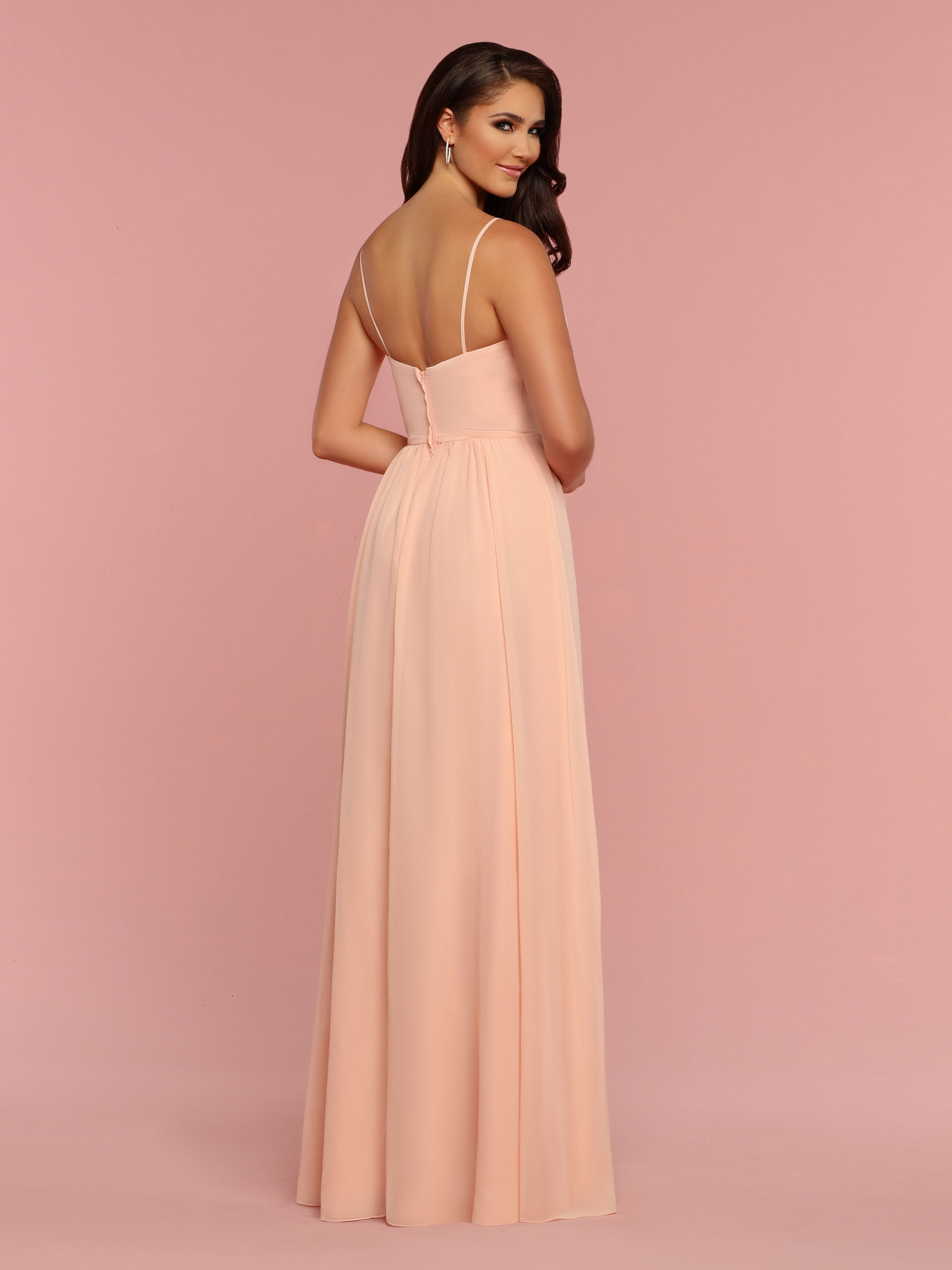 To see more details Click HERE for DaVinci Bridesmaid Style #60351
Style #60171: Strapless Sweetheart Chiffon A-Line Sheath with Ruched Bodice & Chiffon Belt
https://davincibridal.com/blog/product_details/60171To see more details Click HERE for DaVinci Bridesmaid Style #60171
Style #60290: Chiffon A-Line with Full Skirt, Ruched Sweetheart Bodice & Waistband and Wide Criss-Cross Halter Straps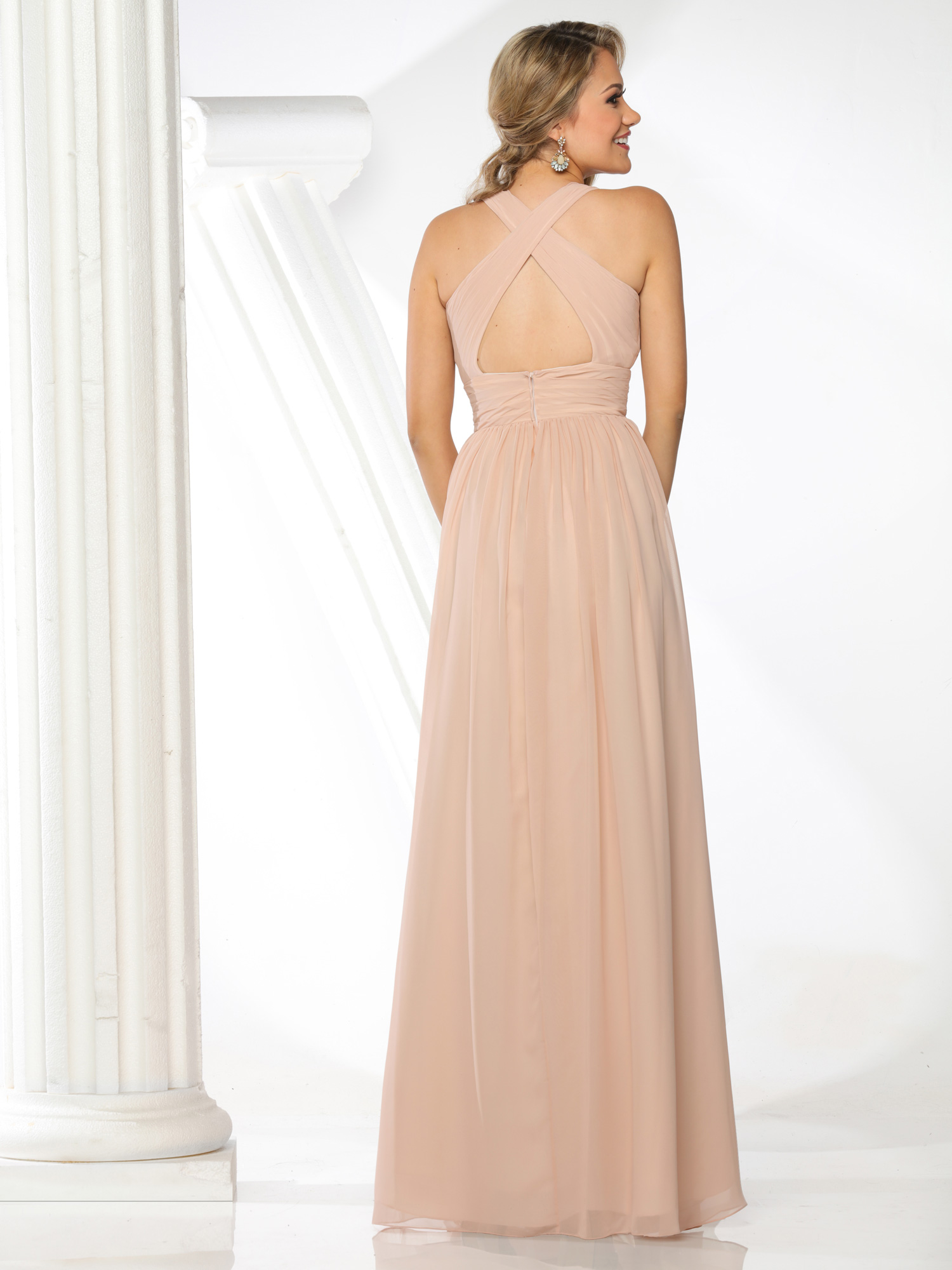 To see more details Click HERE for DaVinci Bridesmaid Style #60290
Floor Length Pastel Bridesmaids Gowns in Soft Green
Style #60336: Chiffon A-Line Bridesmaid Dress with Full Skirt, Ruched Bodice, V-Neck, V-Back & Front Slit Skirt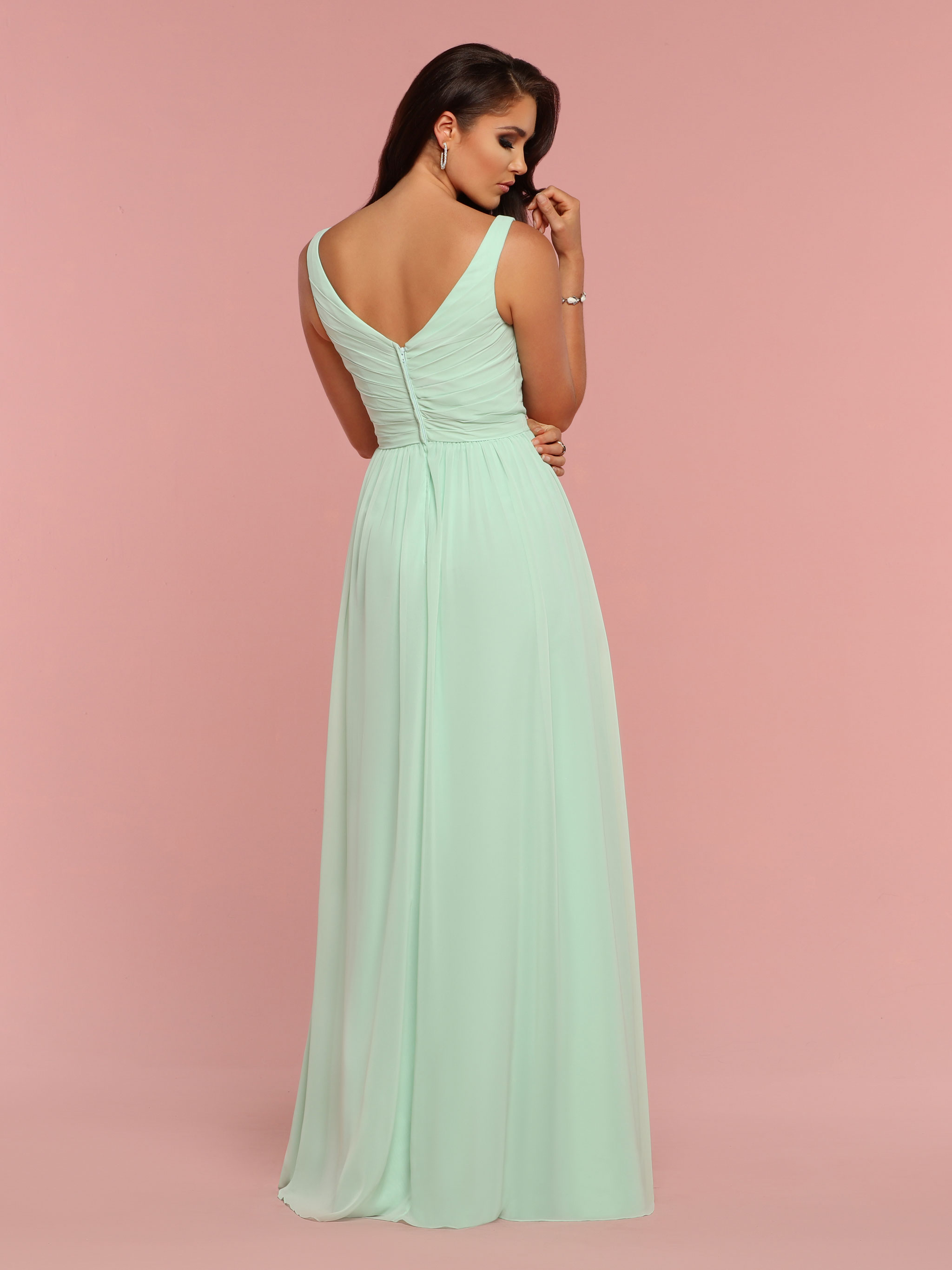 To see more details Click HERE for DaVinci Bridesmaid Style #60336 
Style #60196: Chiffon A-Line with Ruched V-Neckline, Spaghetti Straps, Open Back & Beaded Satin Ribbon Belt with Back Bow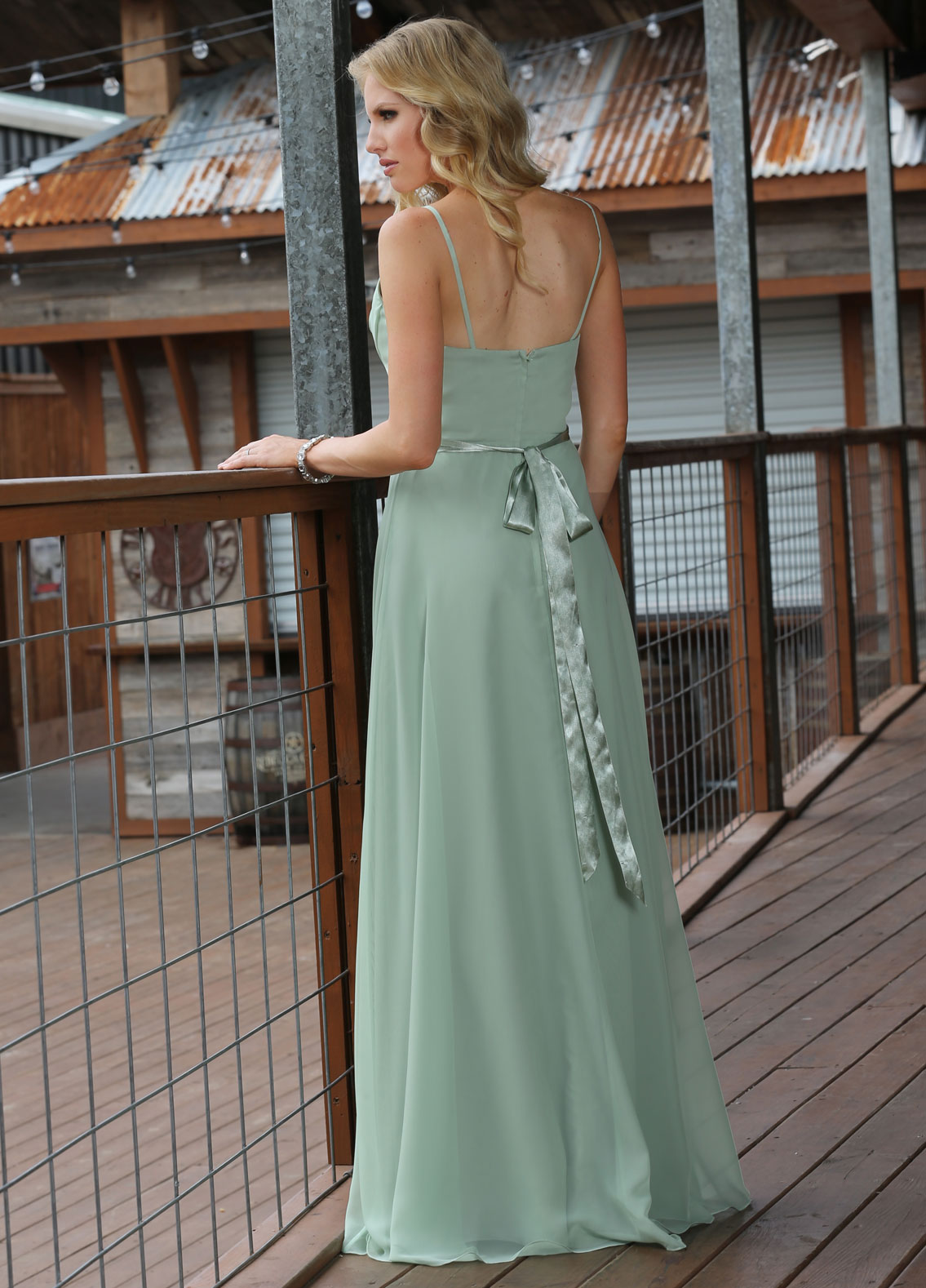 To see more details Click HERE for DaVinci Bridesmaid Style #60196
Floor Length Pastel Bridesmaids Dresses in Deep Periwinkle Blue
Style #60205: Chiffon A-Line with Sheer Bateau Neckline, Sheer Back Keyhole, Gathered Front Bodice & Satin Ribbon Belt with Back Bow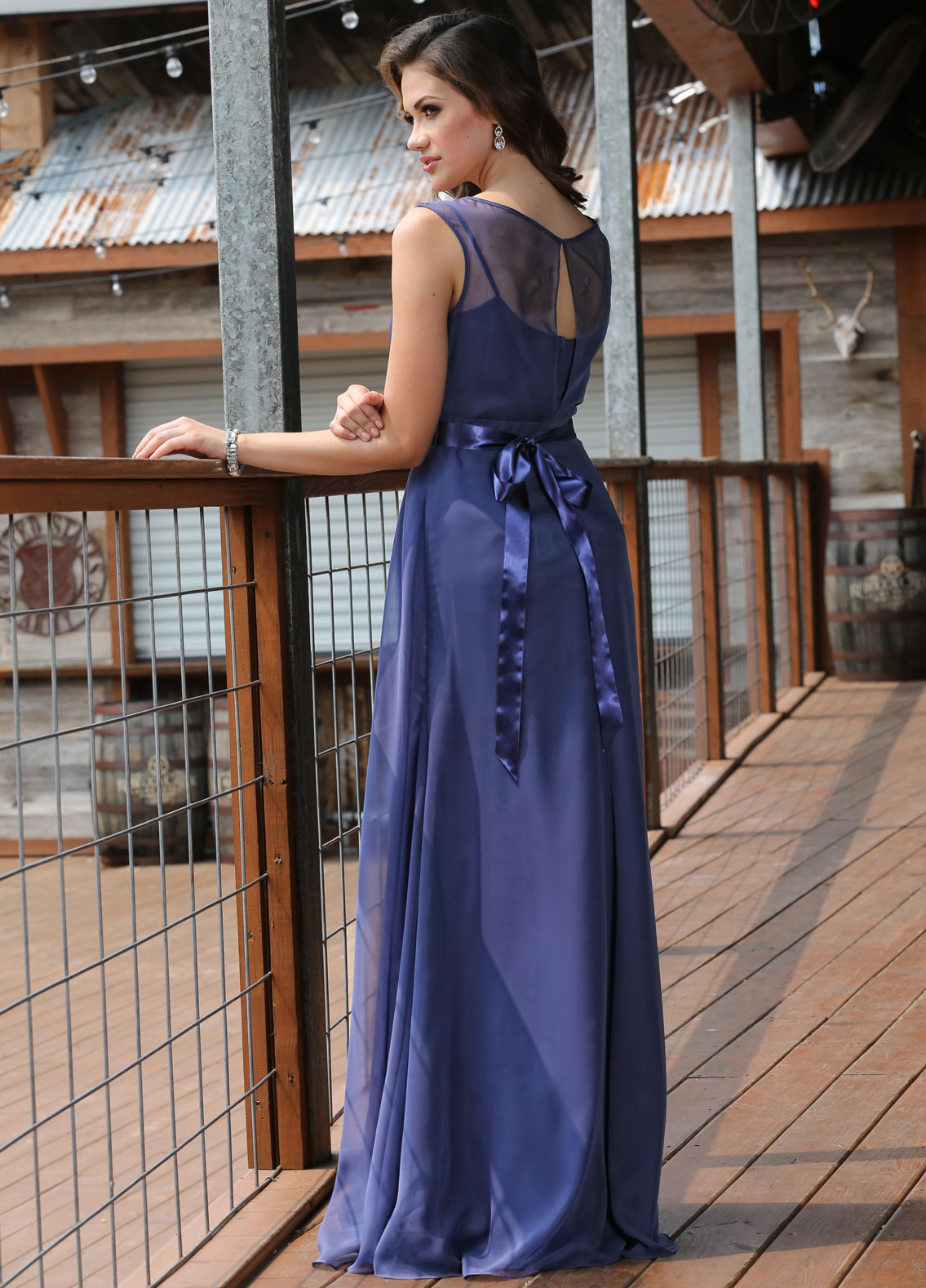 To see more details Click HERE for DaVinci Bridesmaid Style #60205
Style #60193: Chiffon A-Line with Full Skirt, Ruched & Wrapped V-Neck Bodice & Flutter Cap Sleeves
https://davincibridal.com/blog/product_details/60193To see more details Click HERE for DaVinci Bridesmaid Style #60193
Floor Length Pastel Bridesmaids Gowns in Rose Burgundy
Style #60204: Chiffon A-Line Sheath with V-Neck, Deep V-Back, Off the Shoulder Straps & Flared Skirt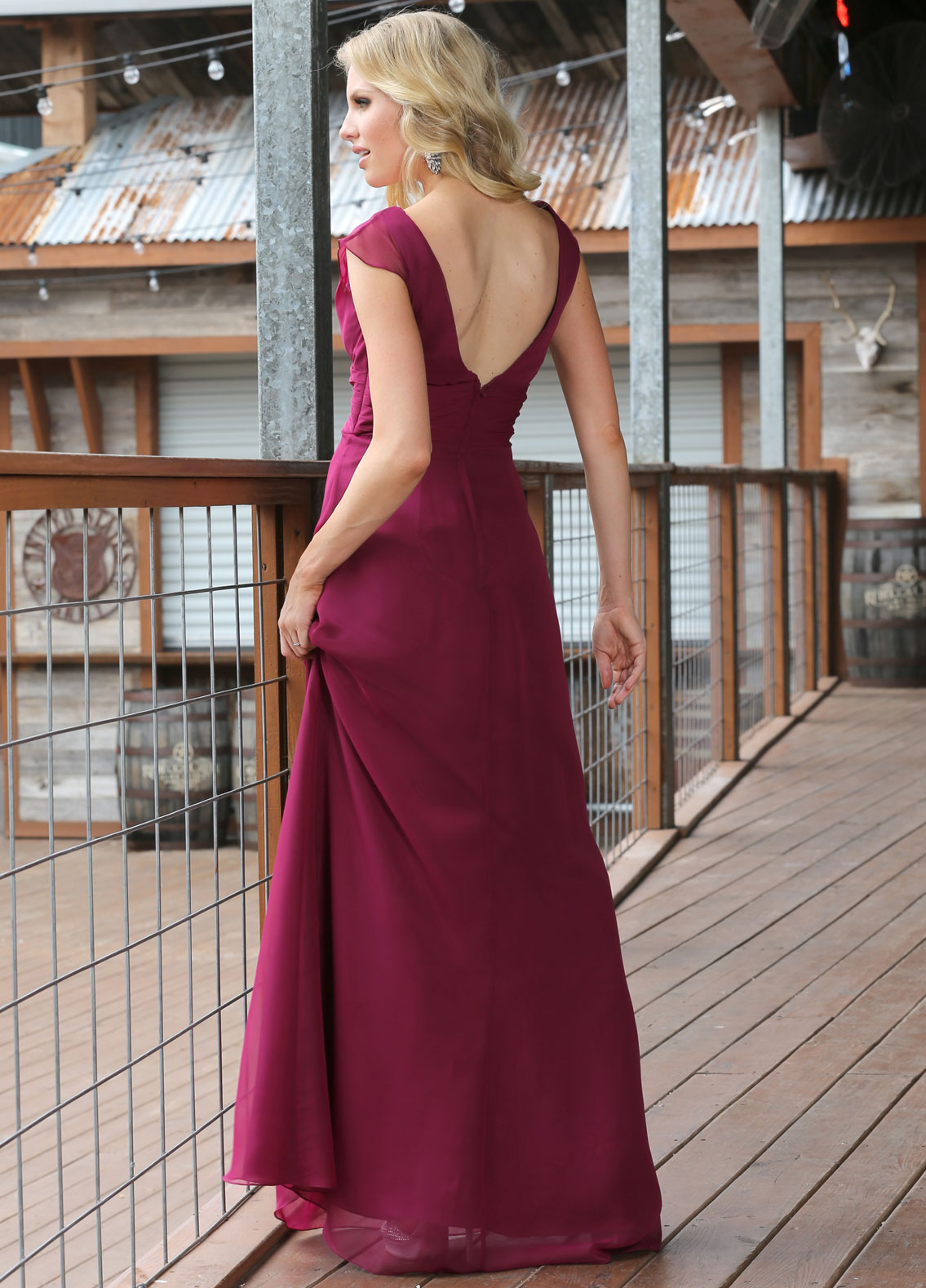 To see more details Click HERE for DaVinci Bridesmaid Style #60204
For tips on how to make the simplest bridesmaid dress totally unique Click HERE to read Bridesmaid Dresses: from Boring to Breathtaking in 10 Easy Steps
For more pretty dresses check out our entire selection of bridesmaids dresses. Click HERE for DaVinci Bridal Collection: Bridesmaids