Wedding dress shopping can be one of the most exciting or one of the most overwhelming things on a bride's wedding planning checklist – maybe even both! Whether or not you have been dreaming of this gown your whole life, there is a lot of pressure out there to find the perfect wedding dress. Before you go diving into the fray of taffeta, tulle, lace, high expectations, strong opinions, and oft-unsettling price tags, we have compiled some great tips for wedding dress shopping for you to read to help you along the way.
Give yourself plenty of time. This often surprises a lot of brides. Not only does a bridal gown typically take about 6-8 months to come in, it is a custom-fitted garment that requires time for extra fittings and alterations. You will also need time for potential cleanings if you're doing bridals and professional steamings to keep it wrinkle-free. On top of that, you will need to plan plenty of time for yourself to do your research and begin narrowing down your selection.
Educate yourself. Unfortunately, there isn't one magic hidden tip, trick, or secret that tells you how to find the perfect wedding dress. However, one of the best ways to make the process easier is to become an educated consumer. Learn as much as you can about wedding gown designers, styles, fabrics, silhouettes, details, sizing, costs, etc. The more informed you are, the more smoothly your appointment can go.
Determine your overall look. Does your wedding have a theme? Have you already chosen a venue? These are important things to consider when choosing a wedding dress. A ball gown may not work for a roaring 20s themed affair, just as a long train may not do well on the beach. Remembering your overall vision and the location of your wedding can help you narrow down your search and prevent any day-of snags (figuratively or literally). Does your ceremony or reception site have modesty requirements? This is another thing to consider when selecting your gown. If so, you may need to choose a sleeved wedding dress, or at least one with a bolero.
Set your budget. Know going in exactly how much you're willing to spend on The Dress – and we don't just mean in exact numbers. Weigh how important to you your wedding dress is compared to other things in your budget. Ideally, you will find the right dress at a price that falls perfectly within your budget range. However, should you fall in love with something outside of your budget, you will need to know if your numbers have any wiggle room. Once you know your budget limitations and expectations – stick to them.
Know what you like. When you're doing your research, don't just passively memorize all the terms. Figure out which styles, fabrics, silhouettes, etc. you like and don't like. Mark your favorites in the magazines you peruse, create Pinterest boards, or print off your favorites. Make specific notes about what draws you to a particular dress, or what turns you off of another one. This will help you and your consultant narrow down your try-on options.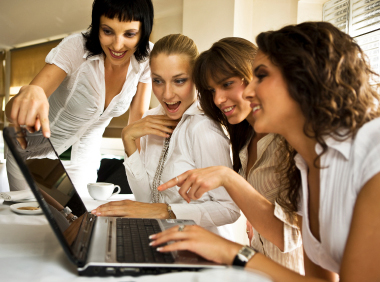 Research your salons. Find out which salons in your area carry your designers of choice, and then ask if they have samples of the dresses you have liked so far. Make sure they stock samples in your size, or are at least able to use clips and laces to show you a reliable idea of what the dress will look in your size. Read a broad range of low-star, high-star, and middle-of-the-road reviews to get a good idea of what kind of customer service each store offers.
Make an appointment. This piece of wedding gown shopping advice may seem like a given to some, but you would be surprised how many brides go dress shopping without an appointment. No appointment can result in a lower-quality experience or simply being turned away at the door. If you can manage it, make an appointment for a weekday or at least on a Friday or a Sunday to avoid the chaotic, Saturday rush.
Come prepared for your appointment. Look like yourself and be armed and ready to try on wedding dresses. Wear your makeup and hair how you usually wear it to get the best idea of how each dress looks on you. Wear or bring along a reliable strapless bra or corset, any shapewear you may put under your wedding dress, and a pair of shoes with your desired wedding heel height. It is likely your consultant and not your entourage that will be helping you in and out of each dress, so be considerate and choose nice, clean, modest underwear. Also bring hair ties and bobby pins for experimenting with veils and headpieces, as well as a camera for taking pictures (if allowed).
Limit your entourage. Some of the best wedding dress shopping advice we can give is to be very choosy about who you take with you on the trip. Remember, the more people you bring, the more opinions there will be that may or may not be in line with your wedding day vision. We recommend only taking 2 or 3 of your most trusted family members, friends, and/or fashion advisers.
Be vocal. We can't stress this enough. This is a big purchase for you, and it needs to be exactly what you want. Purchasing a wedding dress is no time to be shy or let other opinions run your appointment. You don't have to be blunt, but certainly be clear about what you do and do not like about each dress you try on. Your consultant can't help you narrow down your choices unless he or she knows exactly what your likes and dislikes are about each piece.
Try new things. Your consultant has been trained in bridal fashion and deals with many brides day in and day out. Give his or her knowledge the weight it deserves by at least trying the things he or she recommends. It is also really important to try things out of your comfort zone and put the likes and dislikes you decided on in step 5 to the test. You might surprise yourself, or you may prove yourself right.
Have fun! Remember why you are shopping in the first place. You are looking for the dress that you will walk down the aisle to the love of your life in. Don't let the stress get to you. Take time to laugh, smile, play dress-up, and enjoy bonding with your 2-3 trusted associates. This is a special time and you should celebrate!
Realize your "moment" might be different. Everyone reacts differently when they find The Dress. Some brides might have the overwhelming sense of joy, tears included, that you often see on T.V. and in movies. However, every bride is unique. You may react by jumping up and down, feeling overwhelmed, or simply stating "Yes. This is it. Where do I sign?" Embrace your reaction and don't chase the "expected" emotional response. It is the decision itself that's important, not how you react to it.
Protect yourself. If your purchase doesn't already involve written terms or a contract, ask for them and always keep a copy for yourself. Read over every word of your contract carefully and make sure to ask for clarification when needed. Be on the lookout for extra costs, your arrival date, deposit information, and the return policy. Protect this sizable financial transaction by using a traceable form of payment like a credit card, debit card, or check instead of cash.
Trust your decision. Last, but certainly not least, trust yourself and the decision you made. You came to your appointment prepared, you saw the dress that made you look and feel amazing while meeting all of your needs and expectations, and you conquered your task by buying it. Look at the pictures of you in it, if possible, or use the one of it being modeled. Remember everything it made you think and feel, and why you picked it in the first place. Do not try on any more dresses, not even for fun. This only makes the wait for your dress seem longer and could make you doubt your choice, no matter how perfect it is.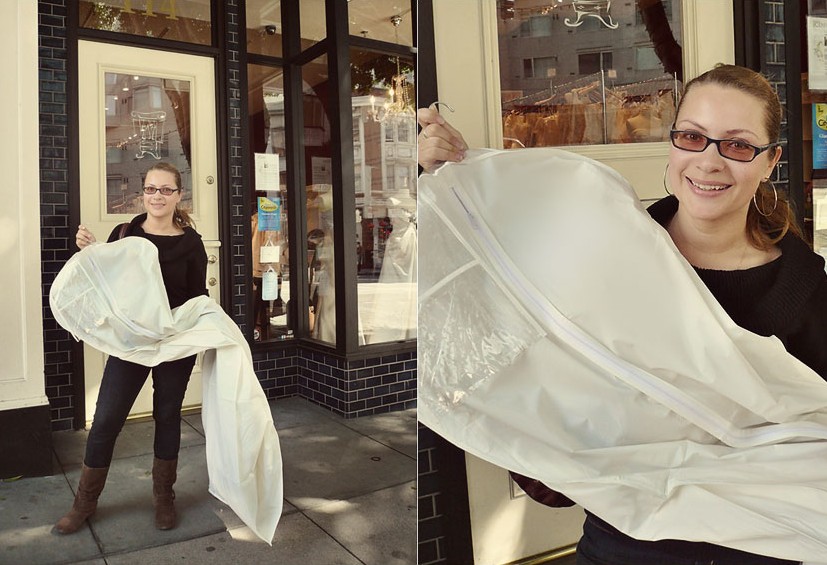 Read these quick wedding dress shopping tips before you go, then keep them on hand during your trip and you're sure to find the right dress – and have a great time while doing it! Remember, a calm, informed decision is key for any big purchase, your wedding dress included. We wish you the best of luck on your search.