Wedding invitations not only reflect your chosen theme but more importantly, they express your personality. The perfect invitations don't need to cost an arm and a leg, though, and if you really want your personality to shine through 100%—it's time to DIY! Here are a few tips, tricks, and other things to consider when it comes to pulling off the perfect do-it-yourself wedding invitations.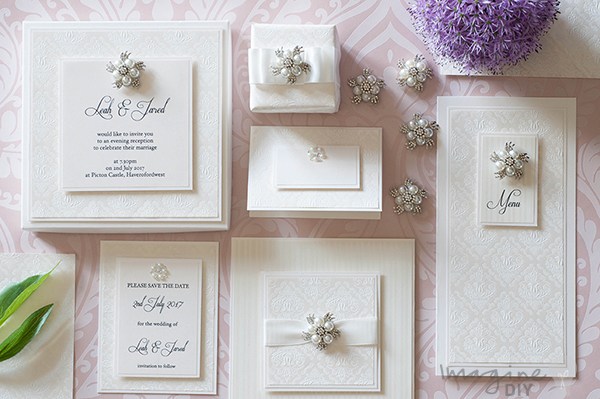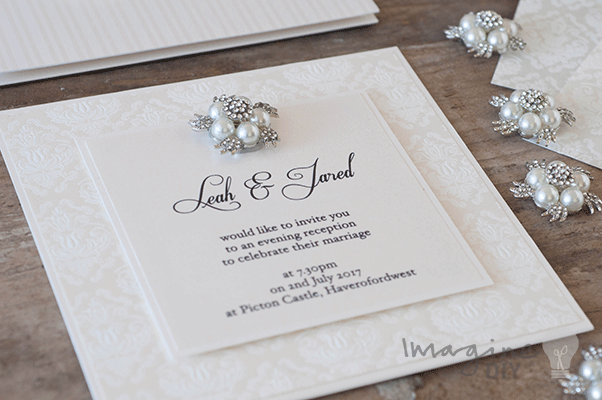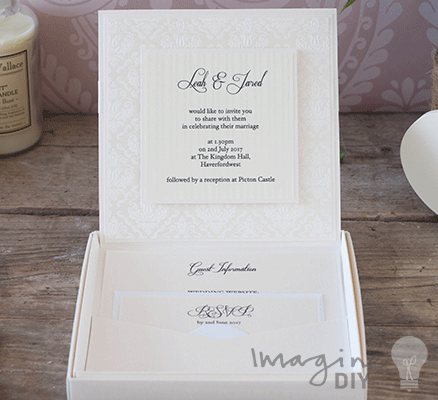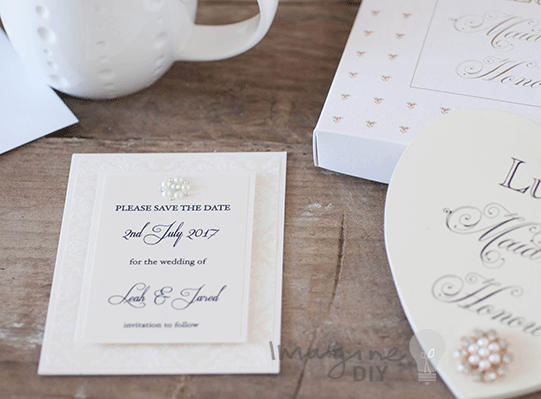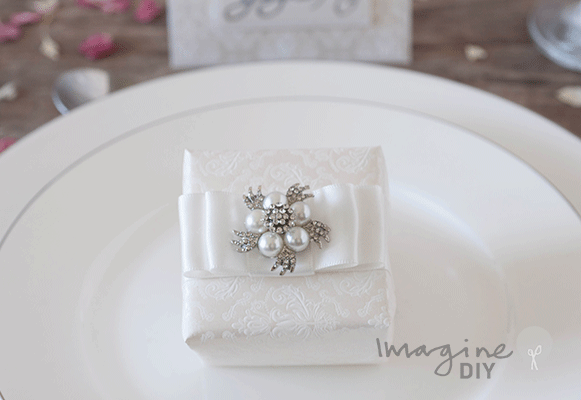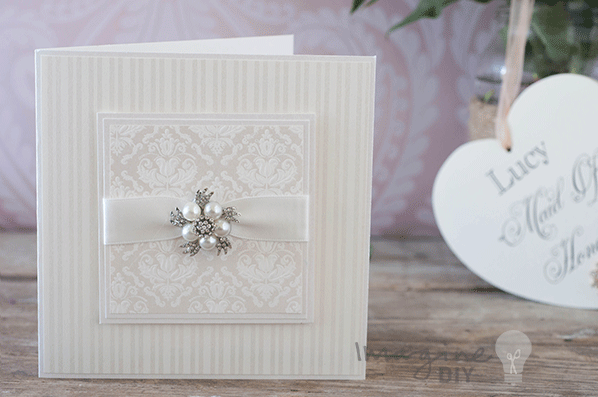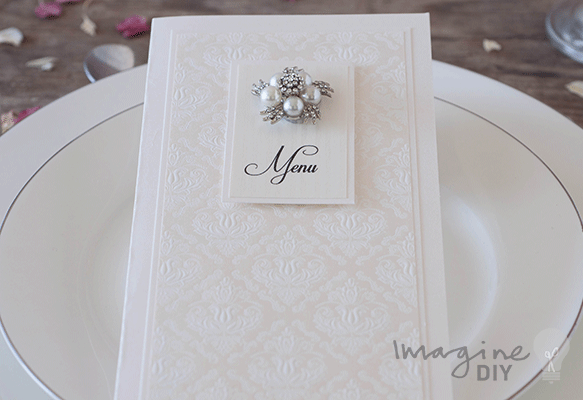 Paper & Envelopes
With so many kinds of paper and envelopes available, you can decide if you want standard, recycled, or even embossed printable.Here is a great autumn-inspired DIY:
How To Make Fancy Envelope Liners
Paper Finish & Weight
The paper's finish will affect the method you'll need to use to print on it and also how much ink the material will absorb. Glossy papers require more ink and take longer to dry. Linen has more texture but also a greater tendency to bleed, so that's one paper you might need to outsource when it comes to the printing (but you can still put the invitations together yourself and save money). Matte cardstock might be the easiest option because it can be used with virtually any home printer.
Paper Thickness
A paper's thickness is measured by weight. The higher the number in pound weight (indicated on the packaging label), the thicker the paper. Although it doesn't mean that the thickest paper is always the best, most card stock that is readily available is often ideal for DIY invitations.
Where to Buy Paper Goods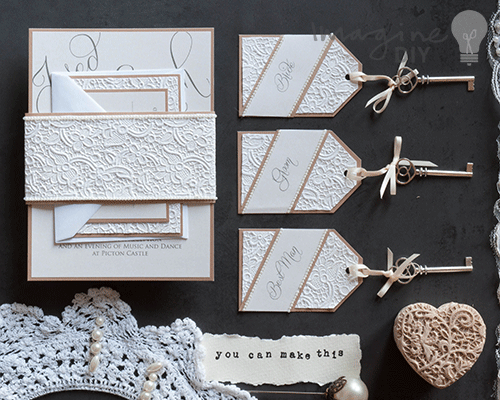 When shopping for paper, check the selection at your local office supply stores for card stock and glossy photo paper. For linen and specialty papers, unless you have a specialty print shop in town, you'll probably find the best selection online.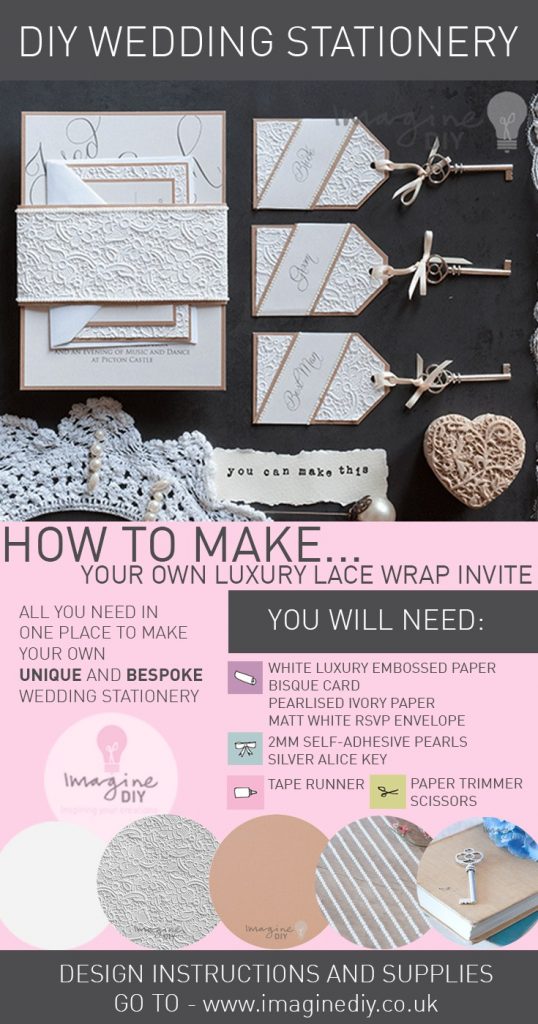 Important! Always get a sample before ordering paper. It's also wise to do an initial test print on the samples you like best.
How Much to Order
The typical recommendation is to order 20-25% more of each invitation piece than your guest list. (If you're inviting 100 people, then order 120-125 each of envelopes, invitation papers, RSVP card materials, etc.) This protects you from both last minute additions to your guest list and any printing mishaps.
Design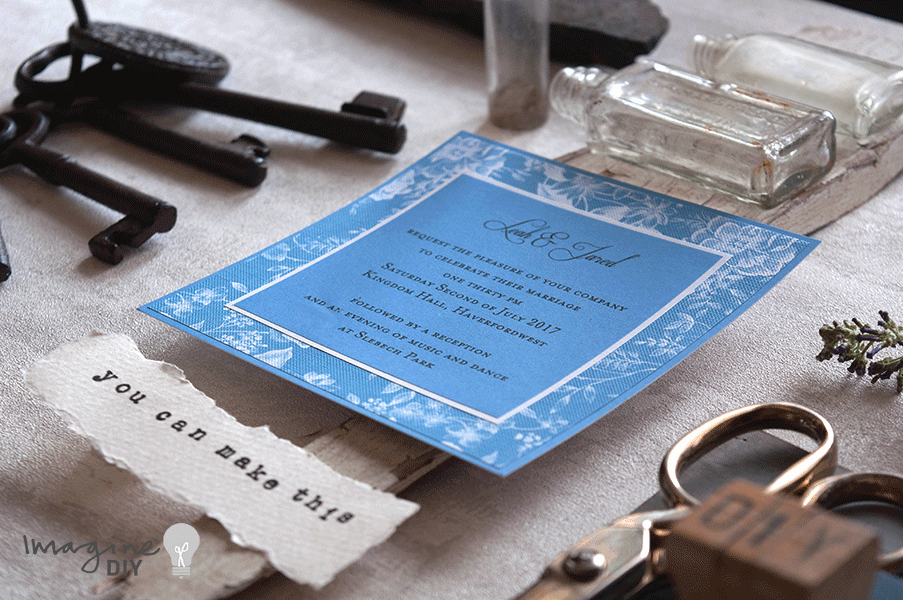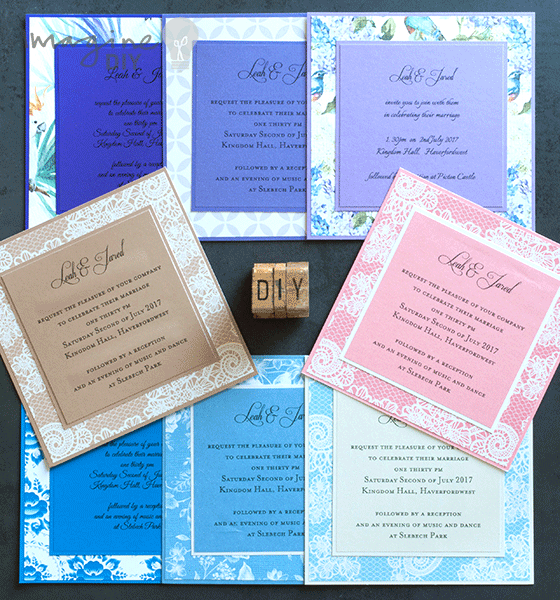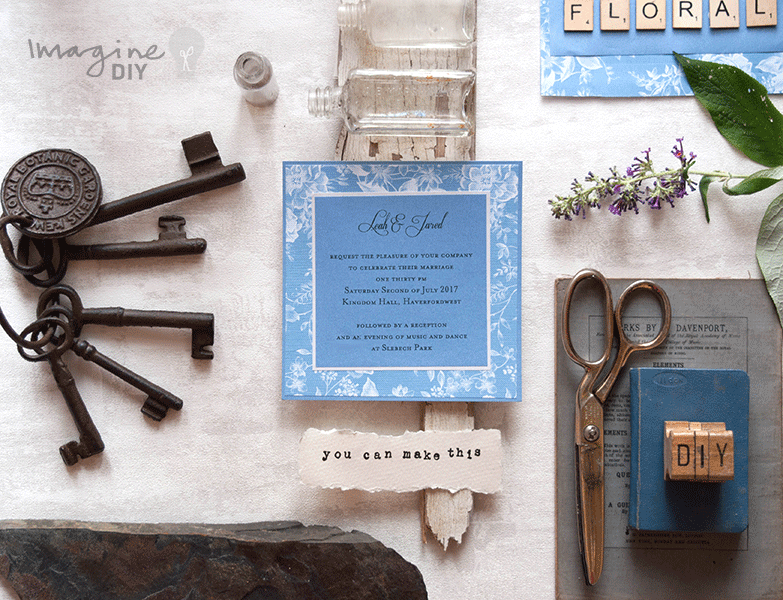 Now comes the creative part! Go wild with your imagination and incorporate artwork, icons (either digital or on rubber stamps) and decide how formal, traditional, or totally offbeat you want your invitations to be.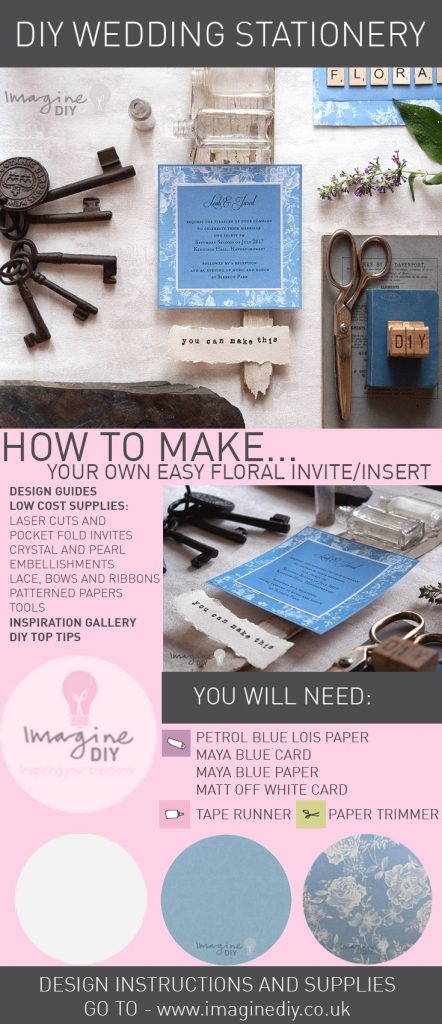 Tip: How to Word your Invitations

There are plenty of creative non-standard wordings out there, but you do need a place to start, so check this out: CLICK HERE
Font & Treatment: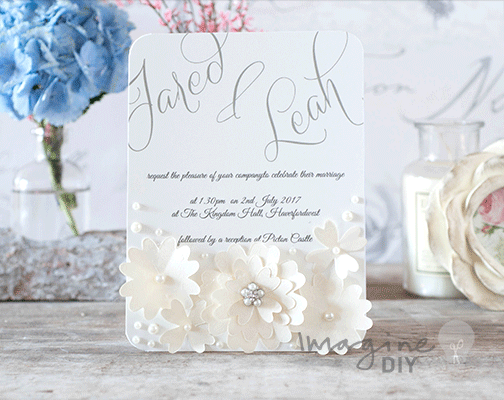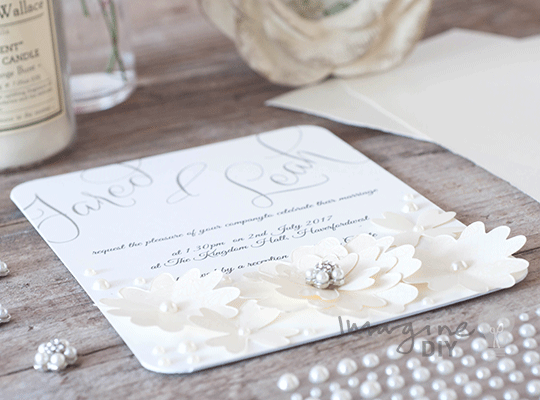 The font you choose will considerably alter the look of your invitation. It can also make a DIY invite look like a dazzling professional work of art. Word processing programs have various default fonts plus there are many free and cost-effective fonts for purchase online. You can test fonts and treatments (uppercase, lowercase, italics) to see what suits your taste.

Take Note of the Following:
Font Size

controls how the text fills the space on the paper.

Different Font Sizes

can highlight parts of the text you wish to make a focal point (the names of the bride and groom are usually written in bigger font)

Ink Color

can be based on other elements—paper, ribbons, overall color scheme—and be either contrast or color-coordinated.

Alignment

for invitations is usually centered, although some variations like right, left, and justified alignment can work. Often you can combine more than one font in the same invitation, depending on how you want to fill the space.

Line Spacing

is a vital finishing detail—not too far apart and not too close. Look for a balance that's pleasing to the eye and goes with your invitation style.
Printing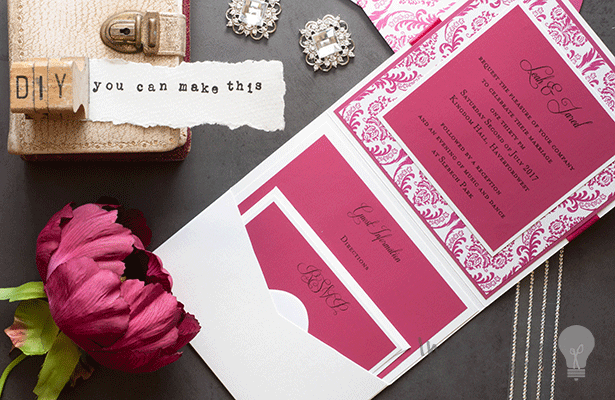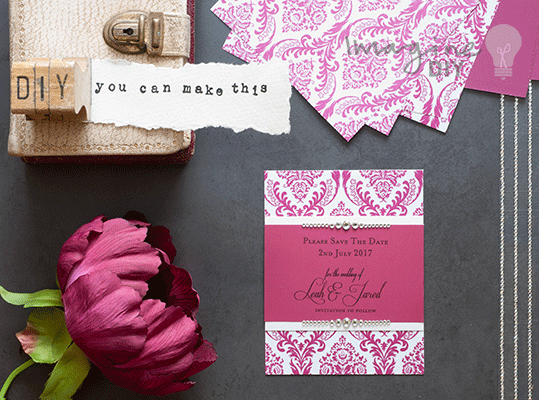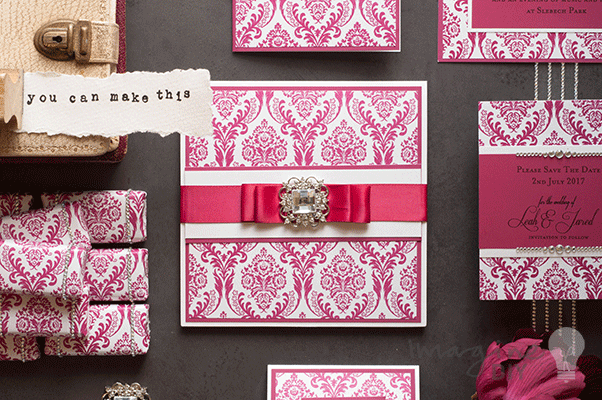 Now comes the long-awaited printing part. As a DIY project, though, you'll need the right tools and, of course, practice on how to transfer the design in your head onto your chosen materials.

DIY Video: 
https://www.facebook.com/imaginediy/videos/1076784092361089/
Templates
There are many print templates that can be found online—wedding invitations, response cards, save the dates—all sized to their specific source papers.
When to Outsource Your Original Design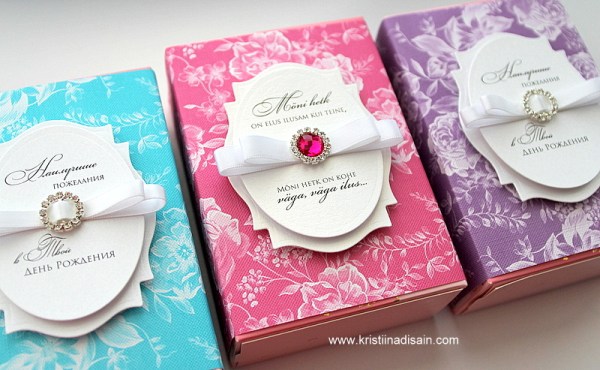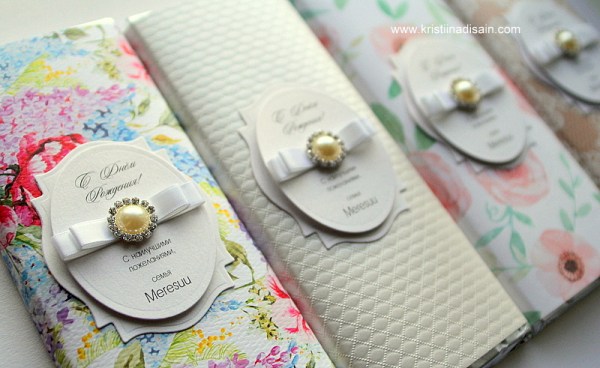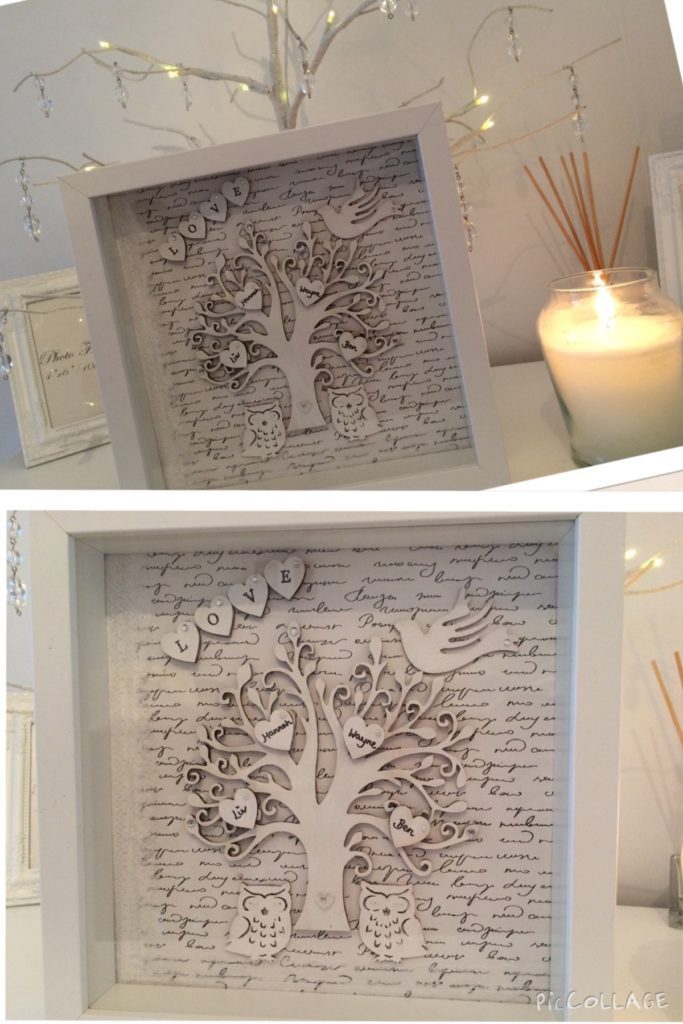 If you're only looking at designing your own invitations, but don't want to handle the printing, you can absolutely have them printed for you and just take charge of the assembly yourself. Ask your local copy centers about printing the design you created.
A General Guide to Get Started
Before you make the final decision to DIY your invitations, it's a good idea to know what exactly is necessary and what you can skip. We've put together an ultimate guide—which covers pretty much everything—so check this out first then decide how you want to handle DIY'ing your invites!
Good luck and of course don't forget to have fun!