Love the idea of a satin wedding party but want something softer & more luxe? Check out our Soft Satin Bridesmaids Dresses 2021 Sneak Peek.
Soft Satin is as durable as regular satin, but it has a more matte finish. It's also flowier & less stiff than the classic satin used in wedding attire.
Our 2021 Soft Satin bridesmaids dresses come in both classic & hot new on-trend styles:
A-Line Sheath
Fit & Flare
Strapless
Soft Satin & Tulle
New! Bridesmaid Jumpsuit
When you buy your Soft Satin Bridesmaids Dresses from DaVinci …
You know that your gowns will be created by one of the premier bridal dress companies in the world. We use only top-quality fabrics fashioned into high fashion design using high-end construction. We guarantee you'll love their affordable prices. A DaVinci is the bridal dress retailers love to carry because, best of all, most of these dresses are available for rush delivery at no extra charge!
About our Colors:
Each of our bridesmaids' dresses is available in many colors. This color chart gives you an idea of how much we have to offer:

For a closer & more accurate look, check out swatches at one of our DaVinci bridal boutiques.
To find the DaVinci retailer nearest you, Click HERE then enter your city, state, or zip code.
Soft Satin Bridesmaids Dresses 2021 Sneak Peek: Bridesmaid Jumpsuit
DaVinci Bridesmaid Style #60462: One-Piece Soft Satin Jumpsuit Bridesmaids Dress with Modest Off the Shoulder Bodice & V-Shape Keyhole Modesty Panel. Floor-Length Trousers feature Hidden Pockets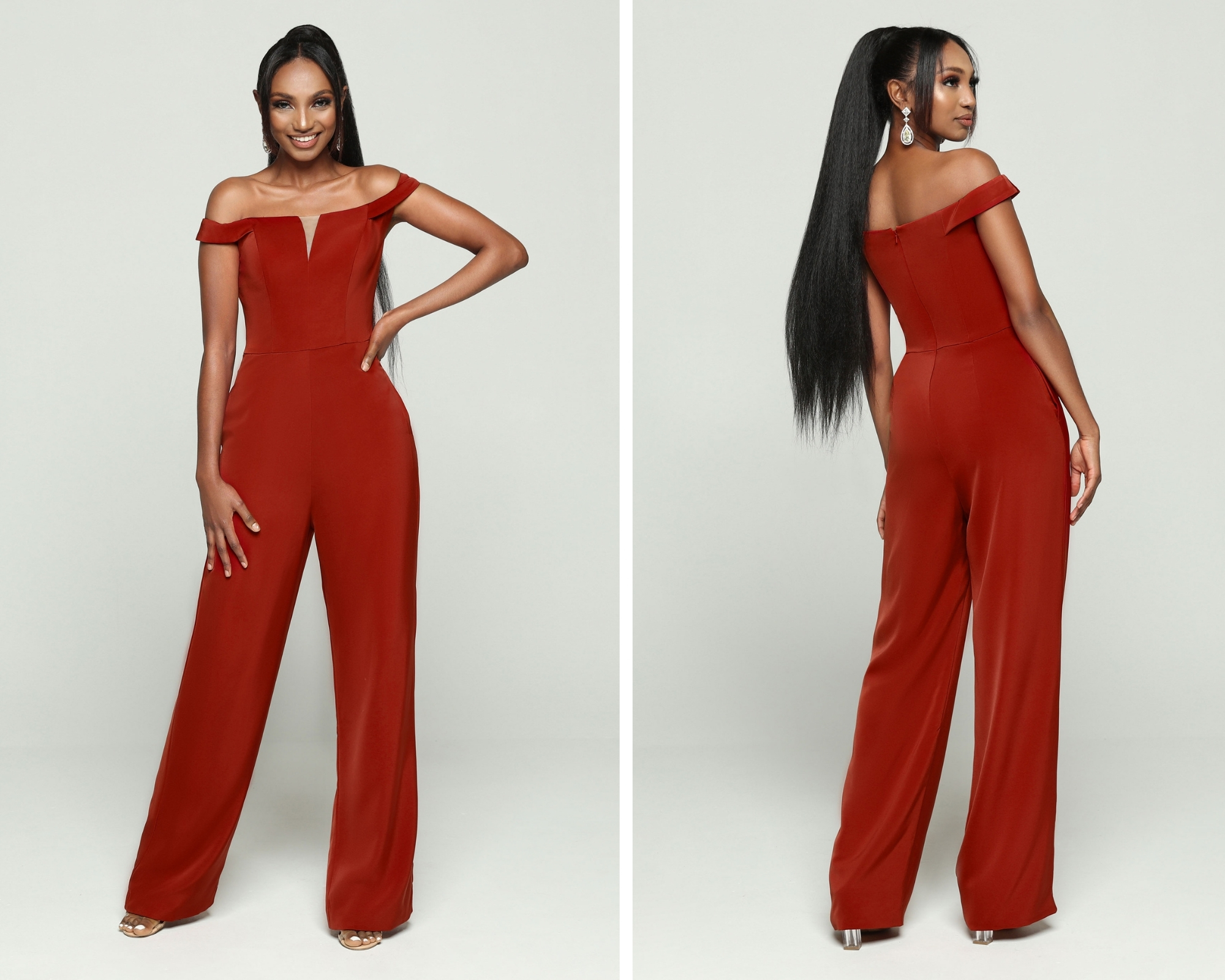 To see more details Click HERE for DaVinci Bridesmaid Style #60462
Soft Satin Bridesmaids Dresses 2021 Sneak Peek: A-Line Sheath Styles
DaVinci Bridesmaid Style #60463: Soft Satin A-Line Sheath Bridesmaids Dress with Modest Bateau Neckline & Sheer V-Shape Keyhole Accent. Floor-Length A-Line Skirt with Pleated Ruched Waistband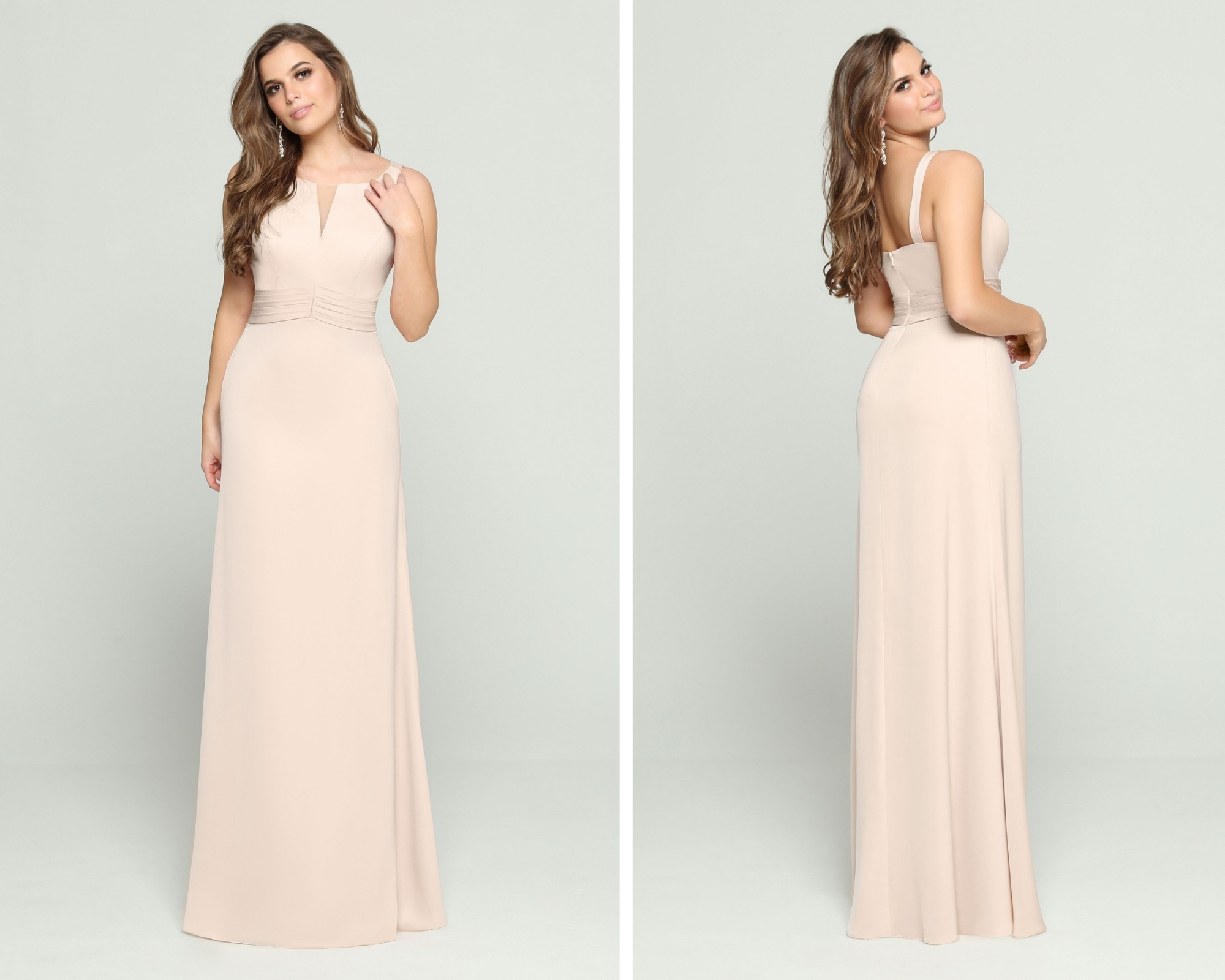 To see more details Click HERE for DaVinci Bridesmaid Style #60463
DaVinci Bridesmaid Style #60469: Soft Satin Minimalist A-Line Sheath Bridesmaids Dress with Modest Straight Across Neckline & Flared Floor-Length Skirt. Shoulder Straps with Bow Accent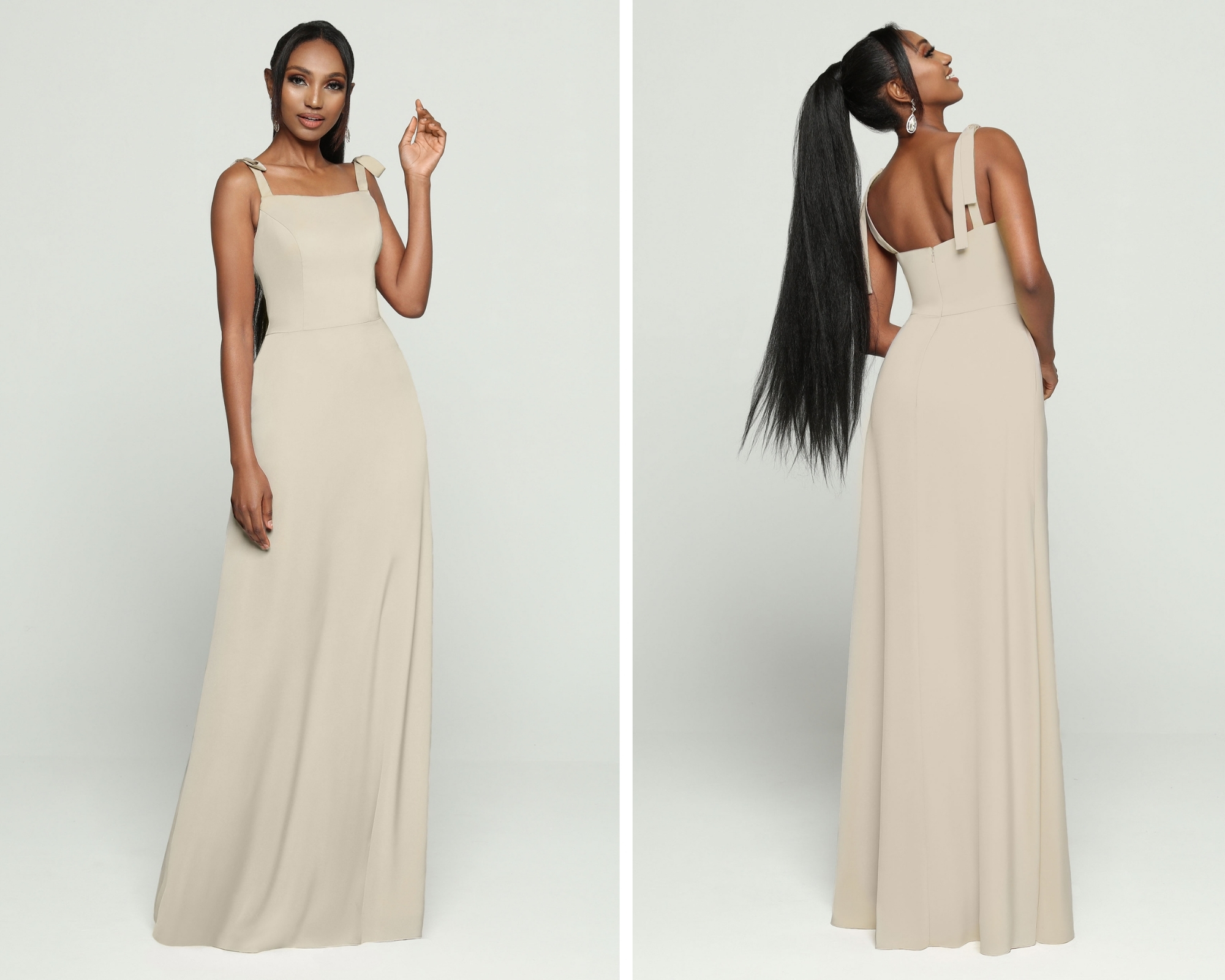 To see more details Click HERE for DaVinci Bridesmaid Style #60469
Soft Satin Bridesmaids Dresses 2021 Sneak Peek: Strapless & Off the Shoulder Styles
DaVinci Bridesmaid Style #60474: Satin & Tulle A-Line Bridesmaids Dress with Off the Shoulder Satin Bodice & Foldover Neckline. Flared Floor-Length Skirt with Full Gathered Tulle Overlay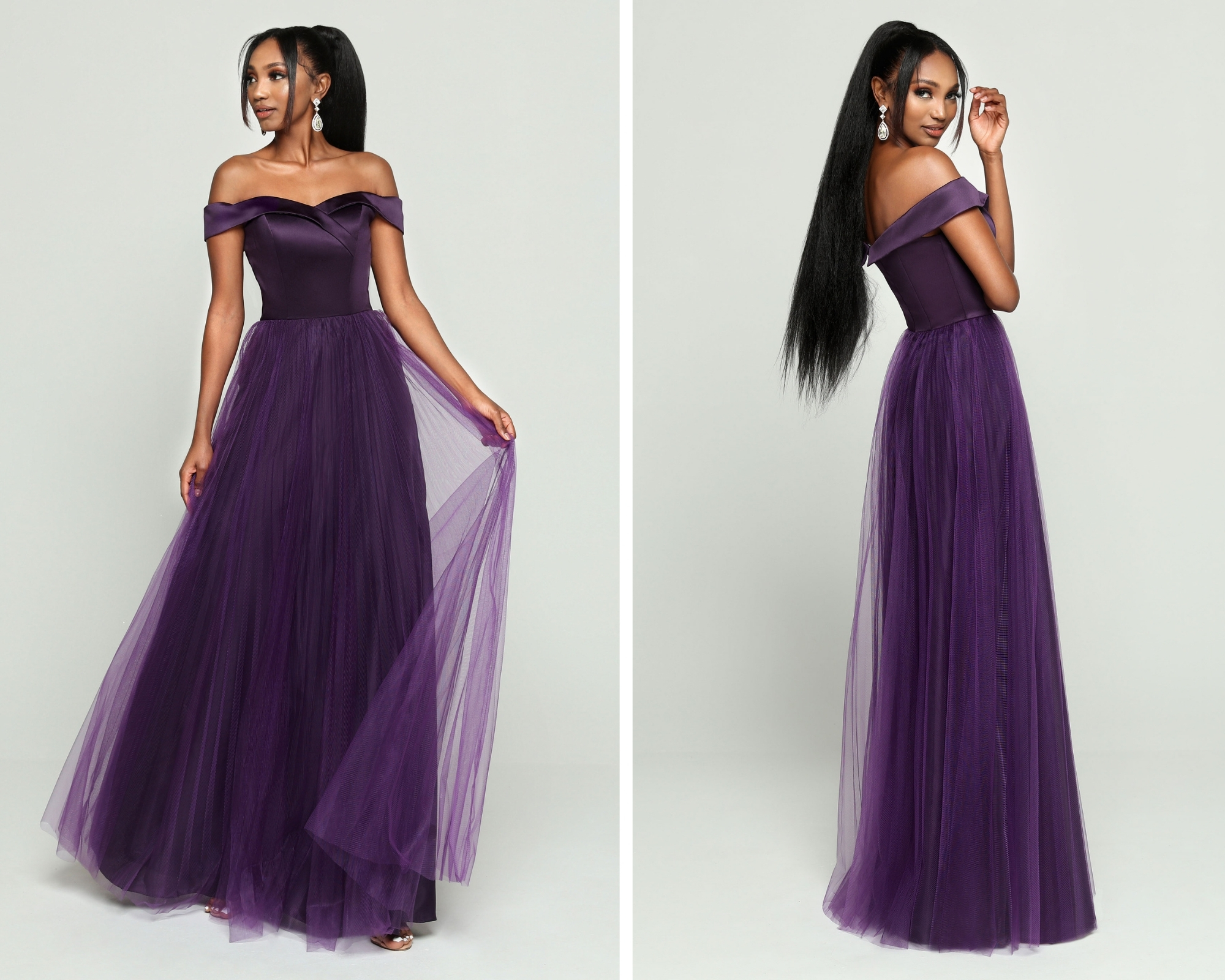 To see more details Click HERE for DaVinci Bridesmaid Style #60474
DaVinci Bridesmaid Style #60467: Soft Satin A-Line Bridesmaids Dress with Straight Across Strapless Bodice, Horizontal Ruching & Foldover Neckline. Flared Floor-Length Skirt has Hidden Side Pockets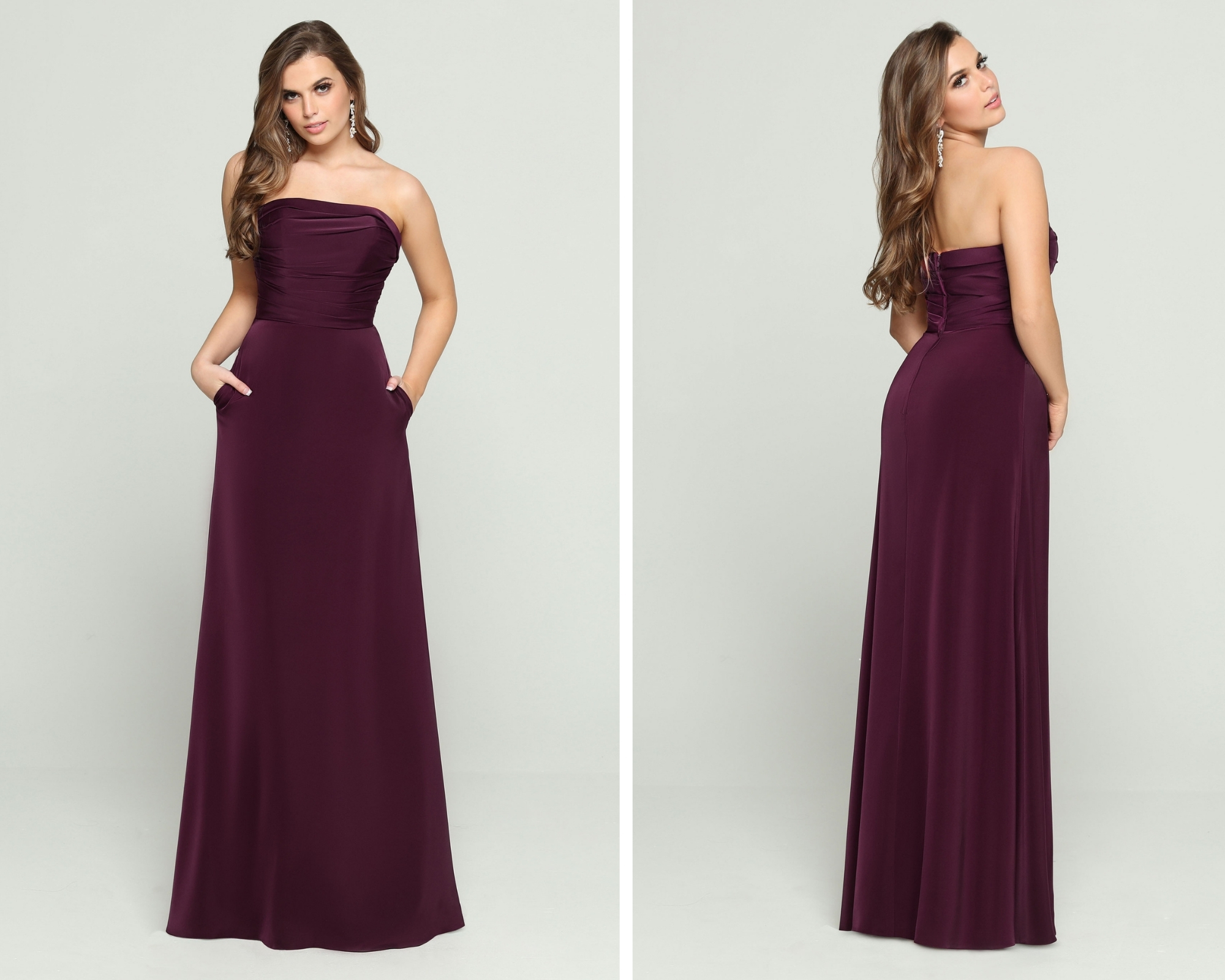 To see more details Click HERE for DaVinci Bridesmaid Style #60467
Soft Satin Bridesmaids Dresses 2021 Sneak Peek: Sleek Fit & Flare
DaVinci Bridesmaid Style #60464: Soft Satin A-Line Fit & Flare Sheath Bridesmaids Dress with Sweetheart-Style V-Neckline, V-Back & Slender Shoulder Straps. Flared Floor-Length Skirt has Drop Waist Narrow Belt Accent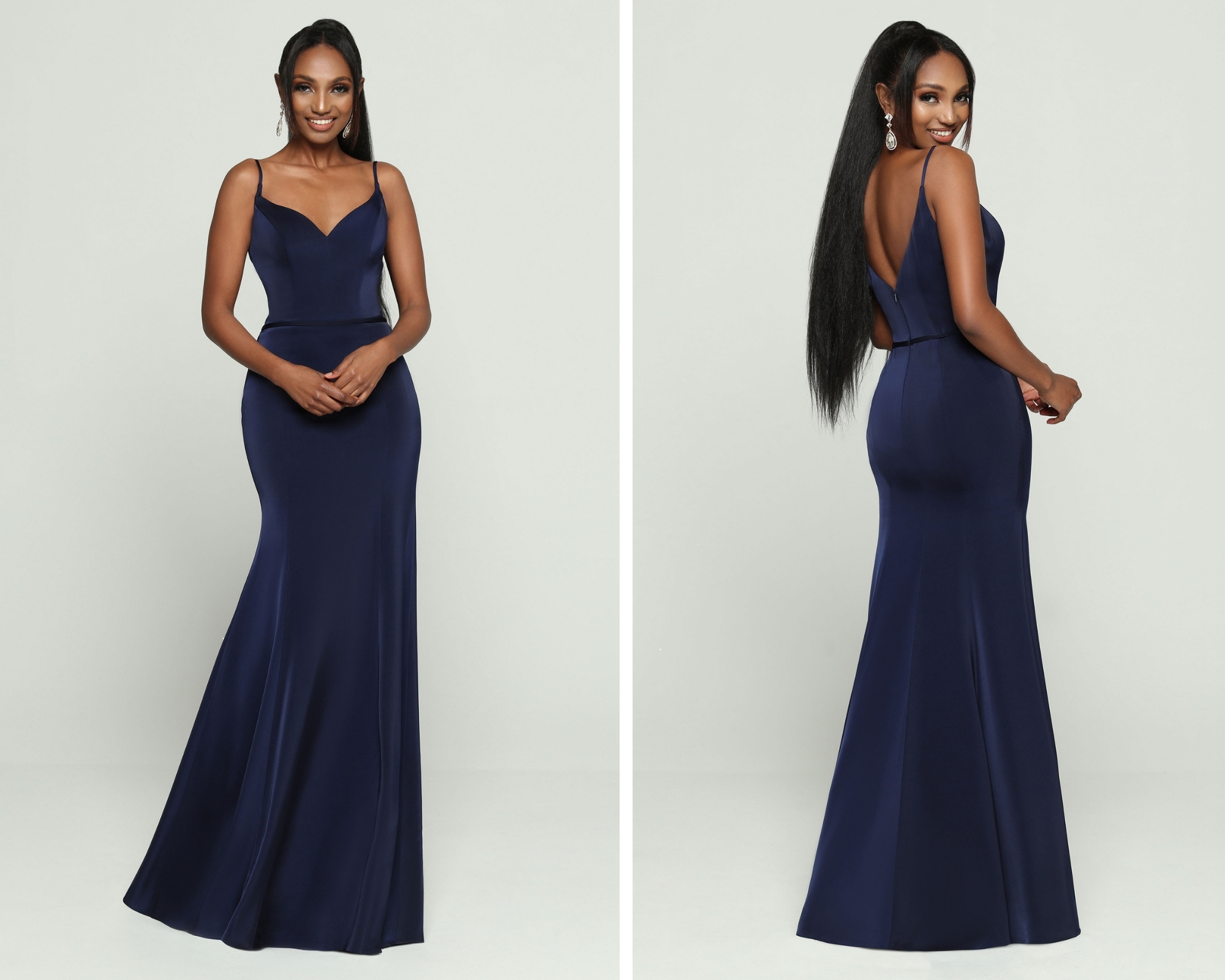 To see more details Click HERE for DaVinci Bridesmaid Style #60464
DaVinci Bridesmaid Style #60466: Soft Satin A-Line Fit & Flare Sheath Bridesmaids Dress with Faux-Wrap V-Neckline, Diagonal  Ruched Front Bodice  & Ruched Center Back. Floor-Length Skirt has Thigh-High Slit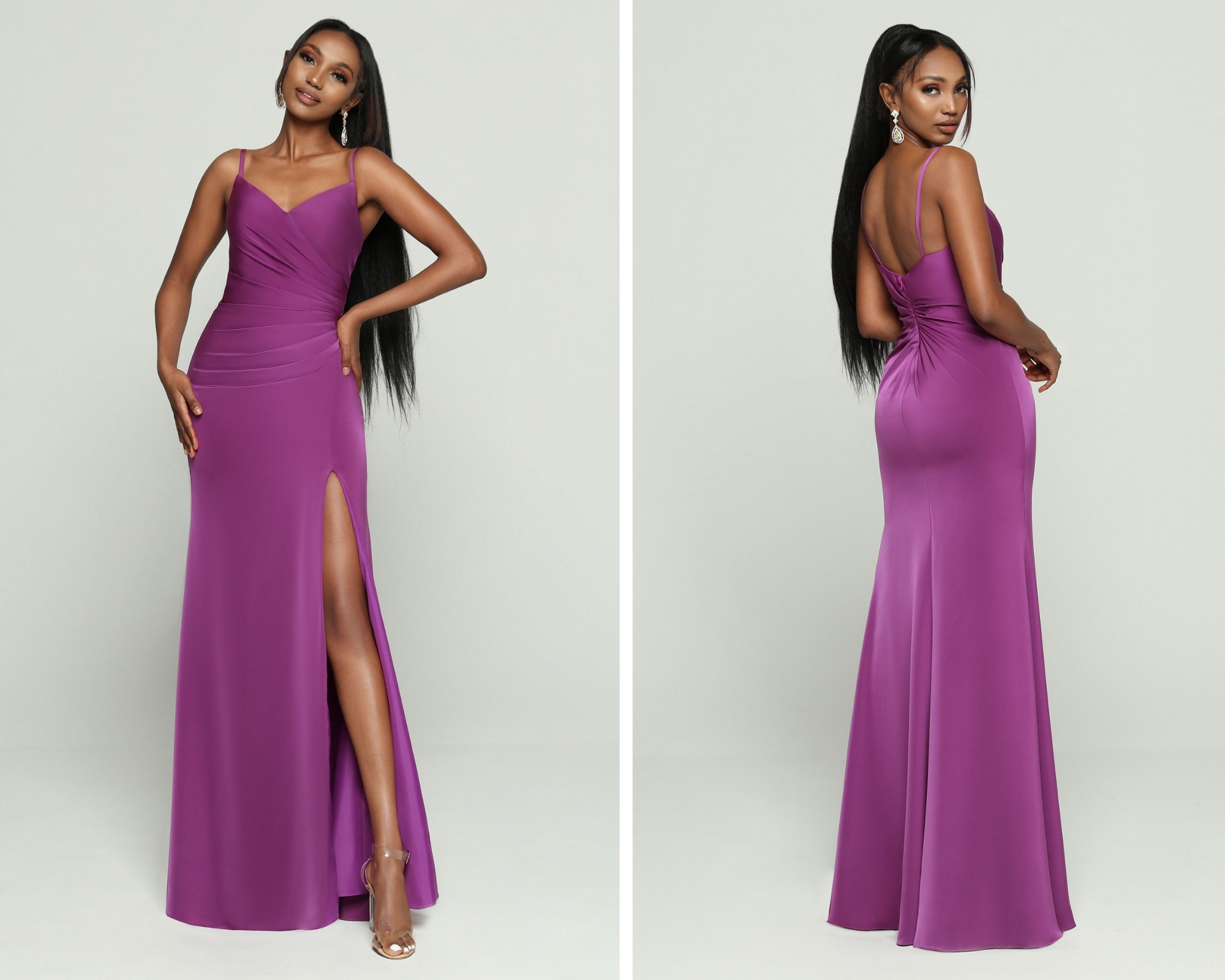 To see more details Click HERE for DaVinci Bridesmaid Style #60466
Don't miss our velvet dresses—all brand new! Click HERE or on the image below for Velvet Bridesmaids Dresses 2021 Sneak Peek: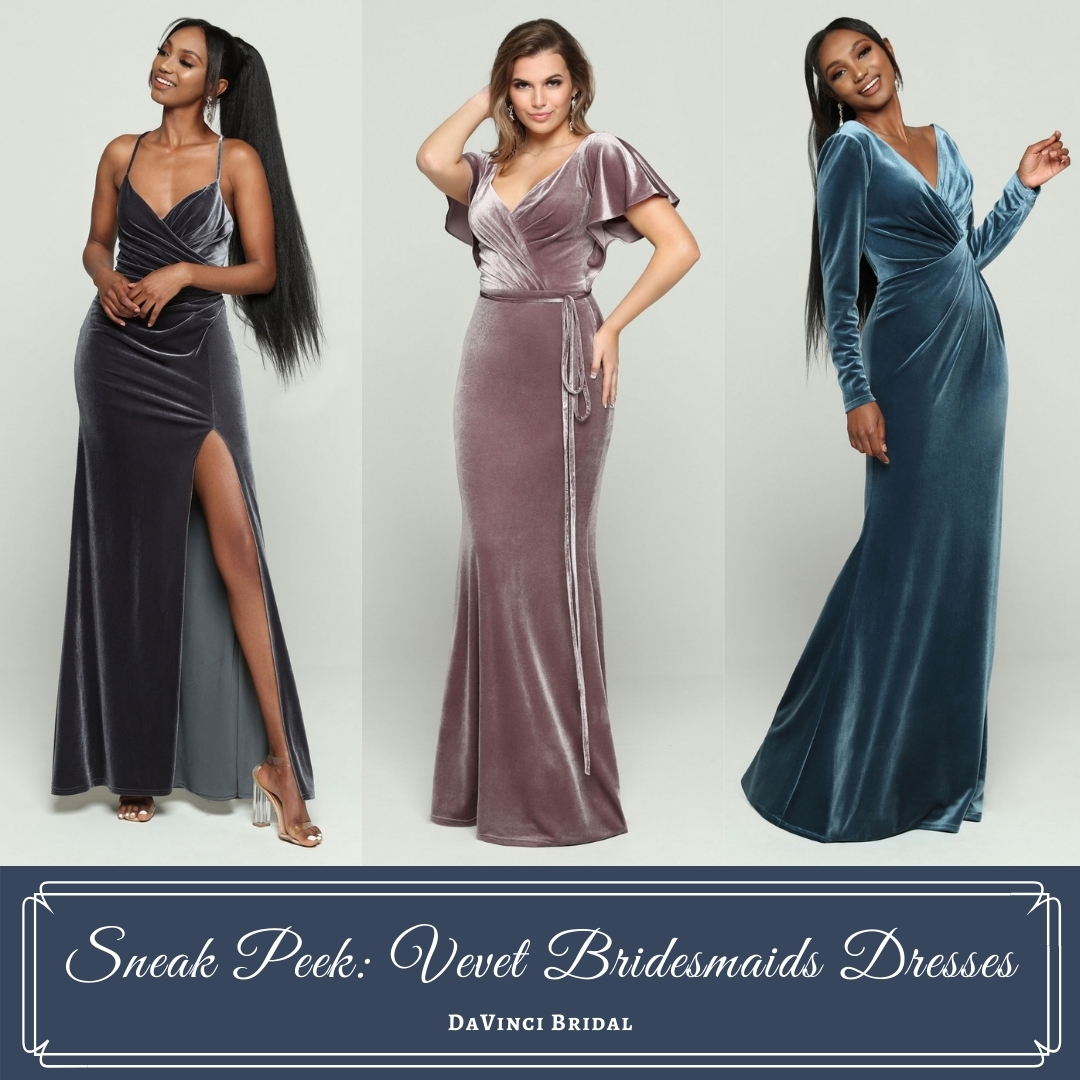 For the very best ideas for planning your wedding and adapting to circumstances that may have delayed your big day, Click HERE or on the image below for DaVinci Bridal blog: