For the ultimate wedding dress with maximum glitz, glitter & bling, you must see our amazing collection of Allover Sparkle Wedding Dresses for 2022.
Perfect for evening weddings, late afternoon affairs, or glamorous holiday weddings like New Year's Eve, our 2020 dresses are sophisticated & daring.
Our A-line, fit & flare & ball gown wedding dresses showcase beaded embroidery, glitter tulle & lace and patterned sequins.
Our mermaid wedding dress is rich with over the top beading and sequins over a classic multi-layer tulle mermaid skirt.
TIP: If you're rocking a wedding gown loaded with sparkle, keep your accessories to a minimum & let your gorgeous dress speak for itself!
When you buy your Sparkling Wedding Dress from DaVinci Bridal…
You know that your gown will be created by one of the premier bridal dress companies in the world. We use only top quality fabrics fashioned into high fashion design using high-end construction. We guarantee you'll love their affordable prices. A DaVinci is the bridal dress retailers love to carry because, best of all, most of these dresses are available for rush delivery at no extra charge!
Allover Sparkle Wedding Dresses for 2022: Patterned Sequin Gowns
DaVinci Bridal Style #50613: Patterned Sequined A-Line Ball Gown Wedding Dress. V-Neckline, Deep V-Back. Dress, All Over Sequin Leaf & Trellis Pattern. Skirt with  Sequin Pattern Hem, Chapel Train. Available in Two-Tone Color Option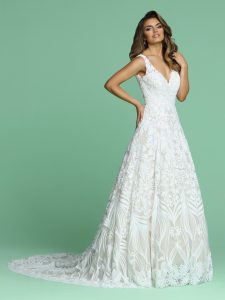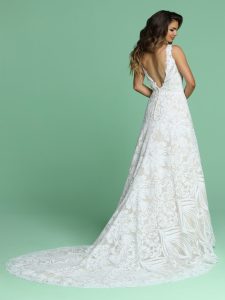 Available in: Ivory or Two-Tone Ivory/Rose
To see more details Click HERE DaVinci Bridal Style #50613
Allover Sparkle Wedding Dresses for 2022: Shimmering Sequin Tulle
DaVinci Bridal Style #50691: Sequin Tulle A-Line Ball Gown Wedding Dress. Sheer Bodice with Lace Applique, V-Neckline & Open Back. Narrow Beaded Waistband sets off Glittering Tulle Skirt with Chapel Train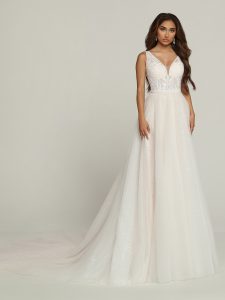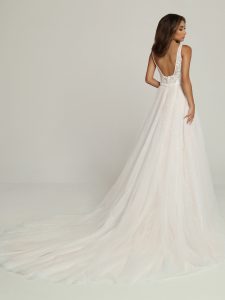 Available in: Ivory/Ivory or Ivory/Blush
To see more details Click HERE for DaVinci Bridal Style #50691
DaVinci Bridal Style #50619: Glittering All Over Sequin Tulle A-Line Ball Gown, Sweetheart Neckline, Criss Cross Back Straps, Chapel Train. Available in Two-Tone Color Option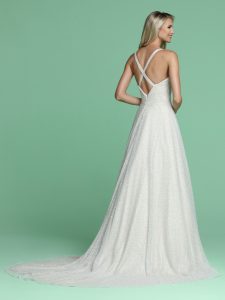 Available in: Ivory or Two-Tone Ivory/Blush
To see more details Click HERE DaVinci Bridal Style #50619
Allover Sparkle Wedding Dresses for 2022: Beaded Embroidery
DaVinci Bridal Style #50616: Embroidered Tulle A-Line Ball Gown Wedding Dress. V-Neckline, V-Back, Allover Sequins. Chapel Train Skirt, Scalloped Hemline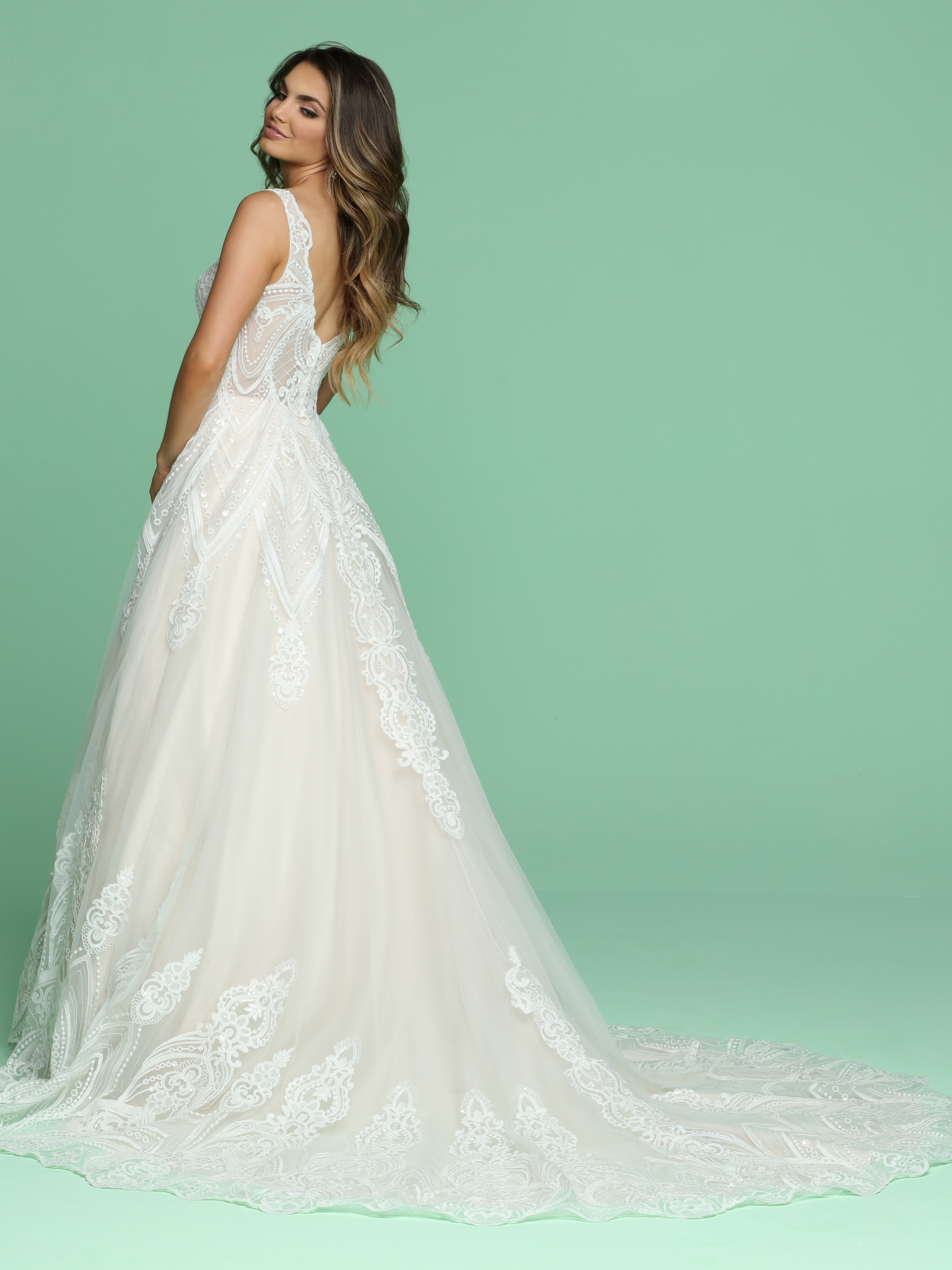 Available in: Ivory, White
To see more details Click HERE DaVinci Bridal Style #50616
DaVinci Bridal Style #50602: Embroidered Tulle Fit & Flare Sheath Wedding Dress, Sweetheart Neckline, Covered Buttons, Lace Applique, Allover Sequin Accent. Mermaid Trumpet Skirt, Chapel Train. Available in Two-Tone Color Option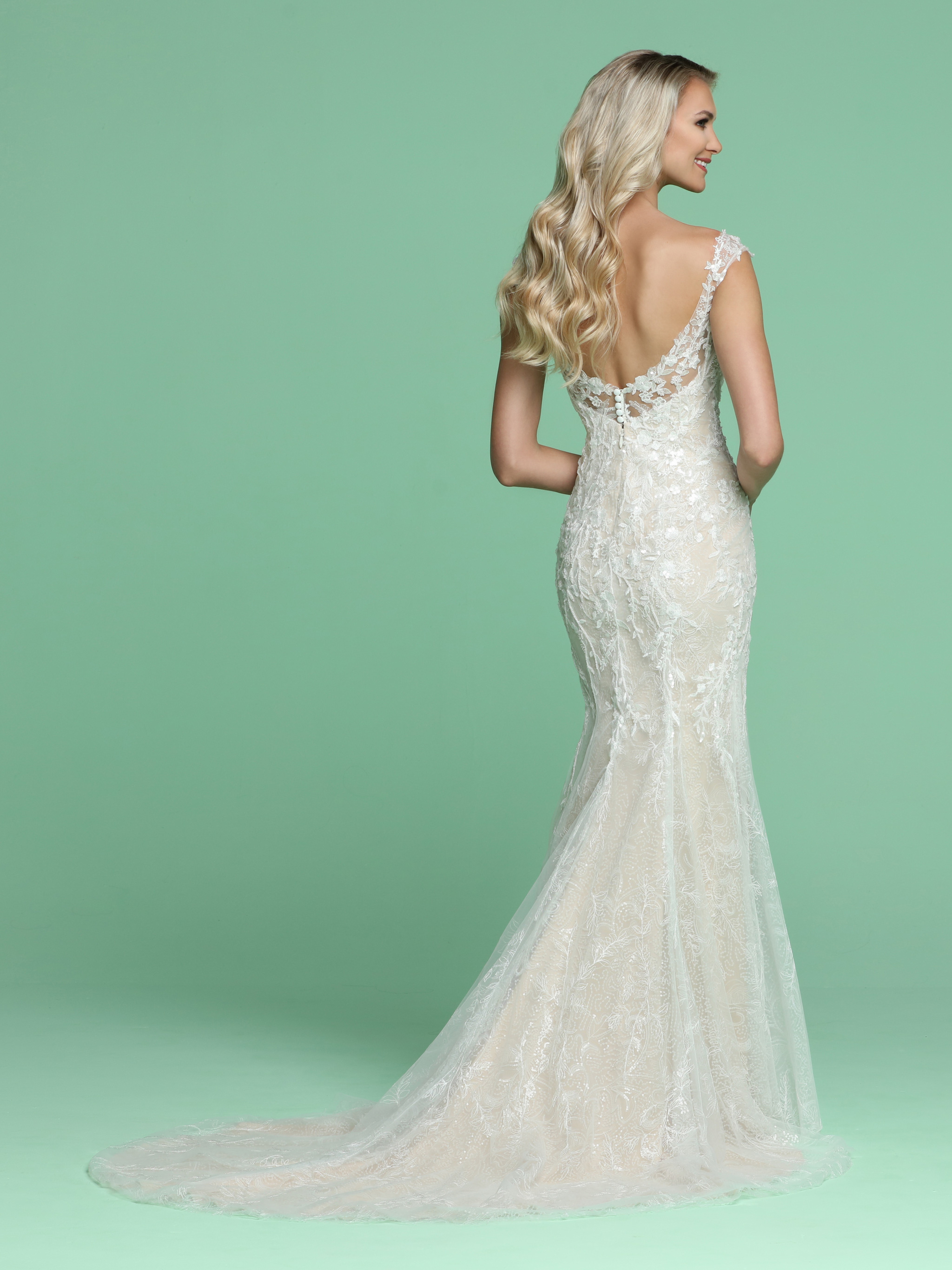 Available in: Ivory or Two-Tone Ivory/Rose
To see more details Click HERE DaVinci Bridal Style #50602
Allover Sparkle Wedding Dresses for 2022: Sparkling Lace & Tulle
DaVinci Bridal Style #50607: Lace & Tulle A-Line Wedding Dress. Modest, High Neckline, Full Coverage Back, Long Sheer Sleeves, Lace Applique, Sequin Accent. Full Skirt, Scalloped Lace Hem, Chapel Train. Available in Two-Tone Color Option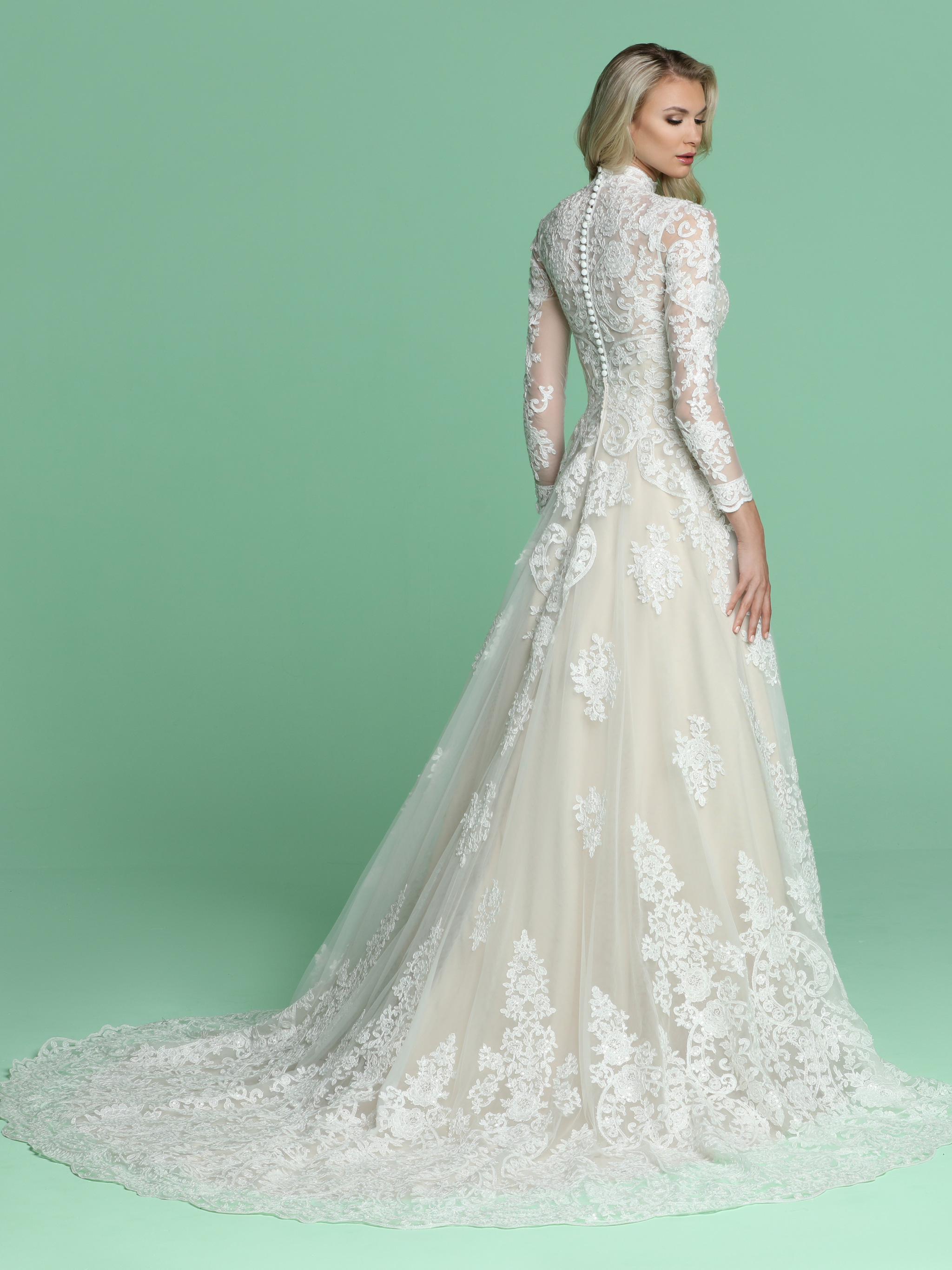 Available in: Ivory or Two-Tone Ivory/Blush
To see more details Click HERE DaVinci Bridal Style #50607
 DaVinci Bridal Style #50628: Glitter Tulle & Lace A-Line Ball Gown Wedding Dress. Straight Across Square Neckline, Shoulder Straps. Lace Applique Bodice, Sequin Accent. Full Layered Glitter Tulle Skirt, Chapel Train. Available in Two-Tone Color Option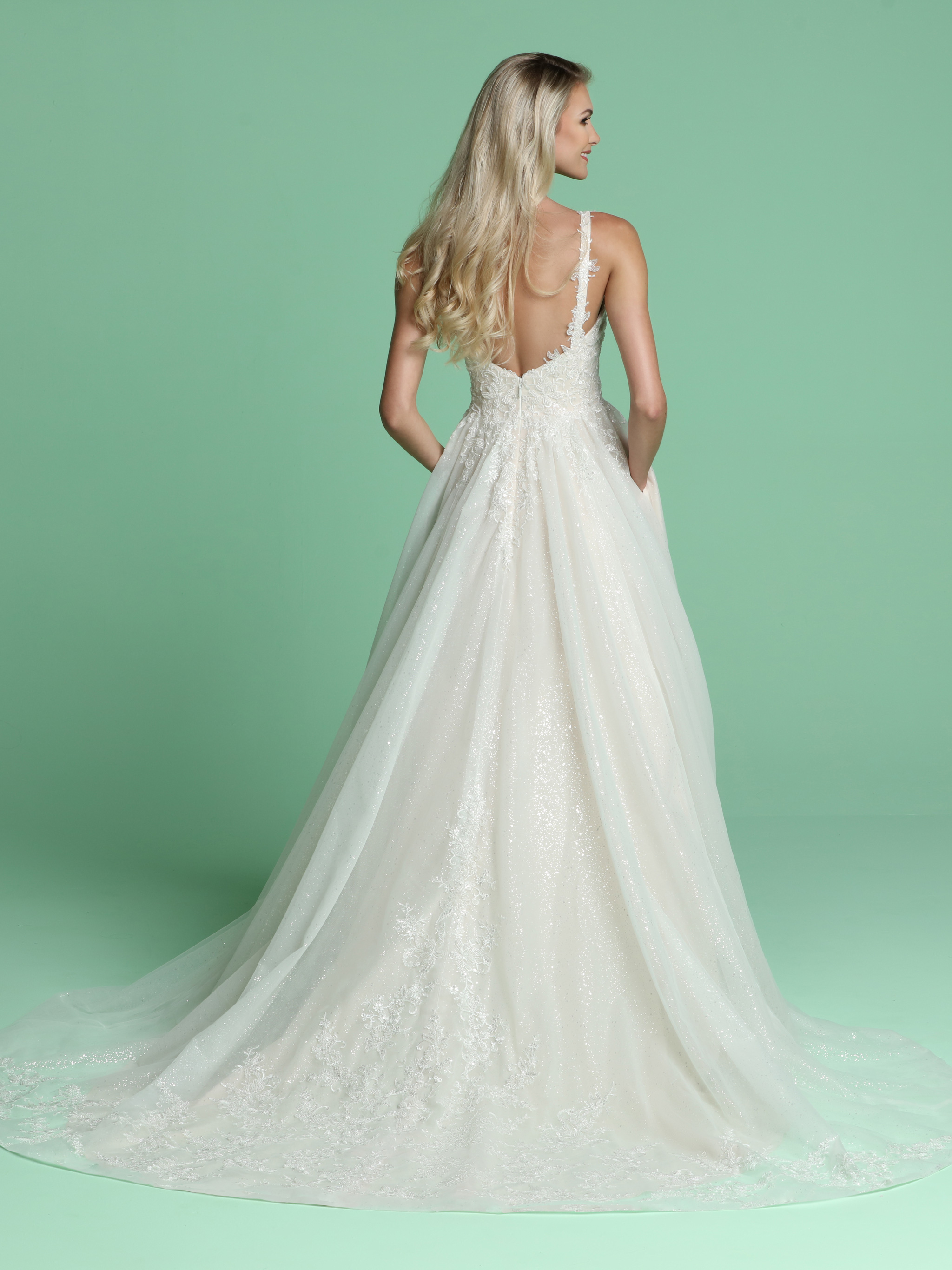 Available in: Ivory or Two-Tone Ivory/Champagne
To see more details Click HERE DaVinci Bridal Style #50628
Allover Sparkle Wedding Dresses for 2022: Mermaid Wedding Gowns with Beaded Bodice
DaVinci Bridal Style #50621: Embroidered Lace & Tulle Mermaid Wedding Gown. Sweetheart Neckline, Shoulder Straps. Embroidered Lace Bodice, Corset Back. Multi-Layer Tulle Mermaid Skirt, Chapel Train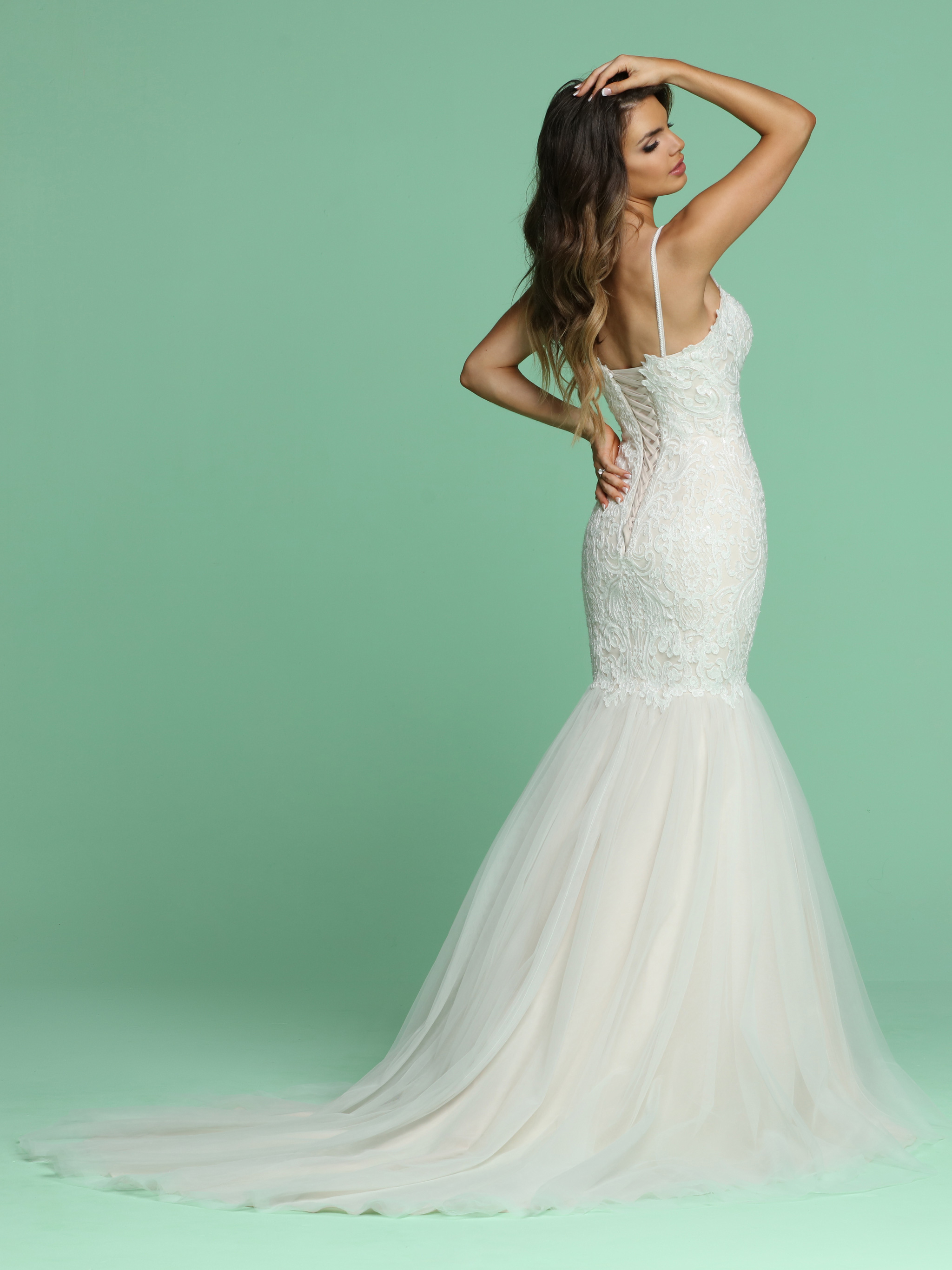 Available in: Ivory, White
To see more details Click HERE DaVinci Bridal Style #50521
DaVinci Bridal Style #50573: Two-Tone Beaded Embroidery & Tulle Mermaid Wedding Dress. Fitted Beaded Bodice, Strapless Sweetheart Neckline, Open Back, Corset. Full Gathered Tulle Mermaid Skirt, Chapel Train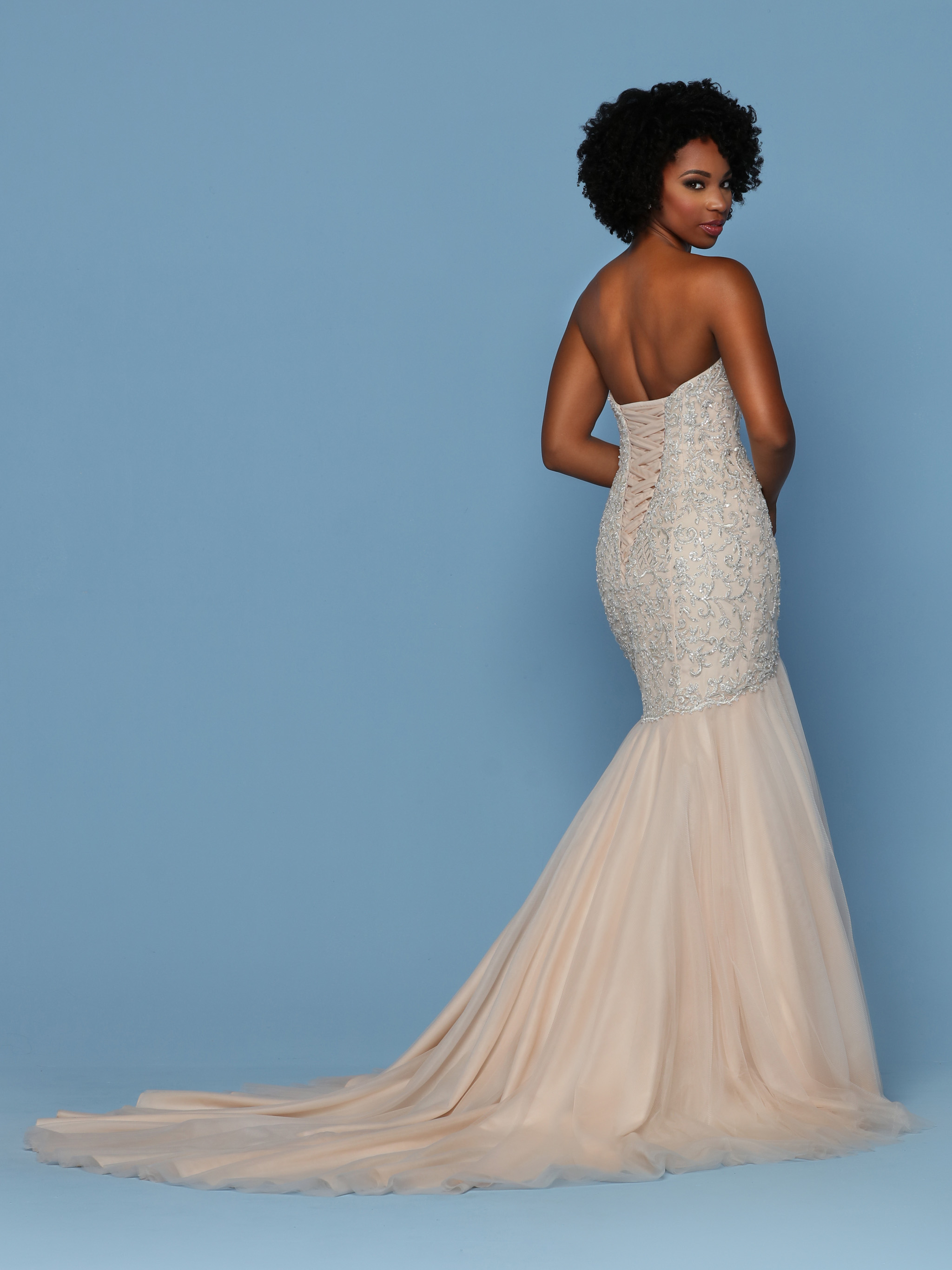 Available in: Two-Tone Blush/Silver or Ivory/Silver
To see more details Click HERE DaVinci Bridal Style #50573
DaVinci Bridal Style #50575: Tulle Mermaid Wedding Dress. Custom Beaded Bodice, Strapless Sweetheart Neckline, Open Back, Wide Ribbon Corset. Layered Tulle Mermaid Skirt, Chapel Train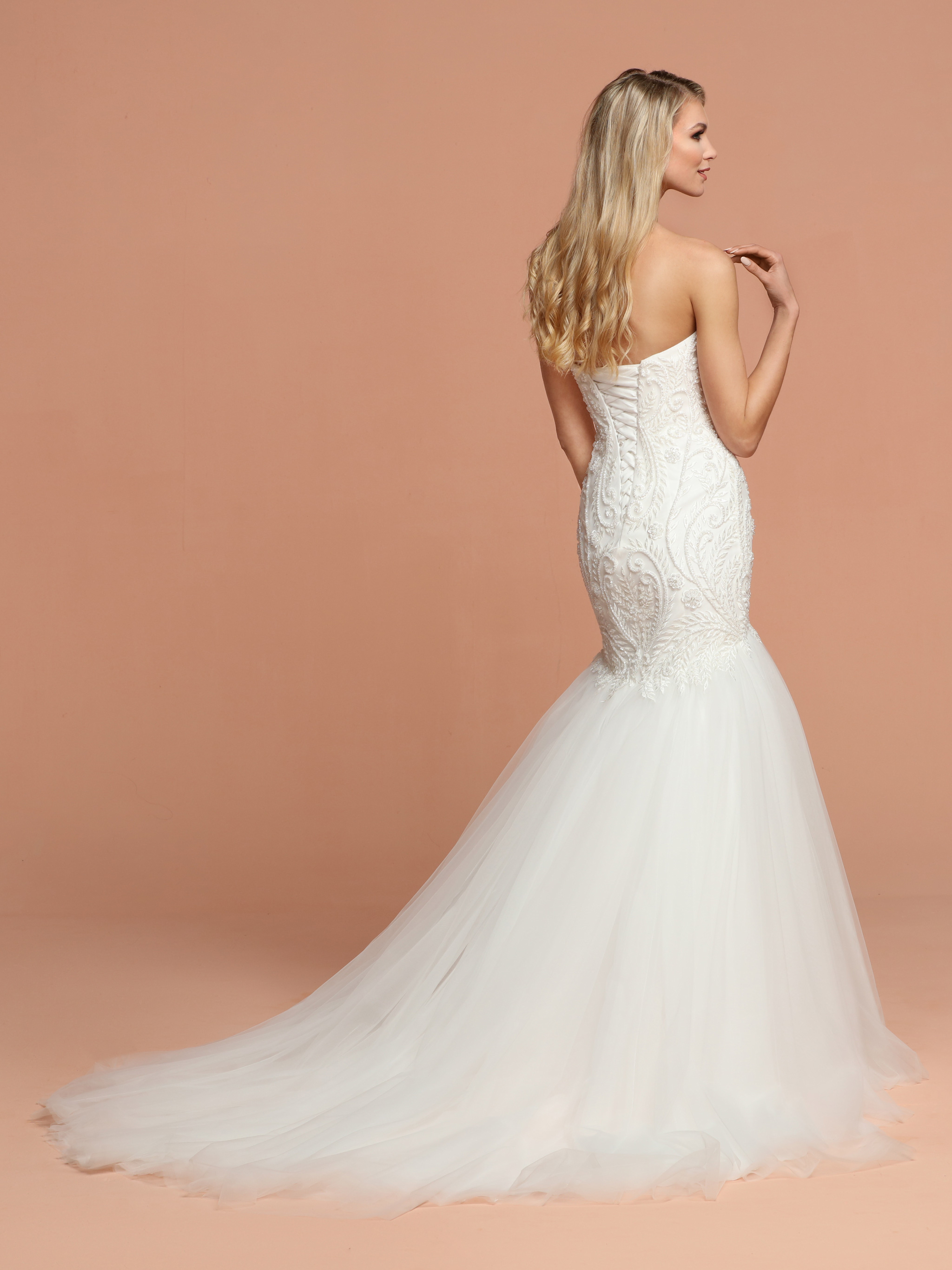 Available in: Ivory, White
To see more details Click HERE DaVinci Bridal Style #50575
We have beautiful dresses perfect for winter weddings & also for modest brides. Click HERE or on the image below to shop Long Sleeve Bridal Dresses & Wedding Gowns: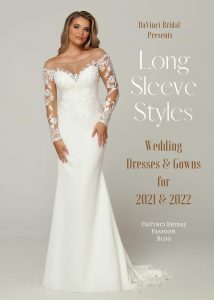 You'll find our entire collection of wedding dresses, starting with our 2020 collection, on our home page. Click HERE or on the image below to shop DaVinci Bridal Wedding Dresses & Gowns: