Want a touch of sassy style on your wedding day? Then consider dressing your attendants in our Sexy Slit Skirt Bridesmaids Dresses for 2021.
One advantage of a slit skirt on a more fitted dress is freedom of movement. Close-fitting fit & flare skirts can be restrictive but add a slit, and you double the length step your girls can take.
A gathered skirt with a slit is a great way to have "a hint of skin" without going all out.
And remember: Each of your ladies can choose how high they want the slit to go. So as you shop our collection, keep in mind that the height of the slit is always adjustable.
When you buy your Bridesmaids Dresses from DaVinci …
You know that your gowns will be created by one of the premiere bridal dress companies in the world. We use only top quality fabrics fashioned into high fashion design using high-end construction. We guarantee you'll love their affordable prices. A DaVinci is the bridal dress retailers love to carry because, best of all, most of these dresses are available for rush delivery at no extra charge!
About our Colors:
Each of our bridesmaid's dresses is available in many more colors than are shown here. This color chart gives you an idea of how much we have to offer:
For a closer & more accurate look, check out swatches at one of our DaVinci bridal boutiques.
To find the DaVinci retailer nearest you Click HERE then enter your city, state, or zip code.
Slit Skirt Bridesmaids Dresses for 2021: Cage Back A-Line Dresses
DaVinci Bridesmaid Style #60437: Chiffon & Lace A-Line Bridesmaids Dress features a Lace Bodice & Criss Cross Back Straps. Floor Length Chiffon Skirt has a Thigh-High Slit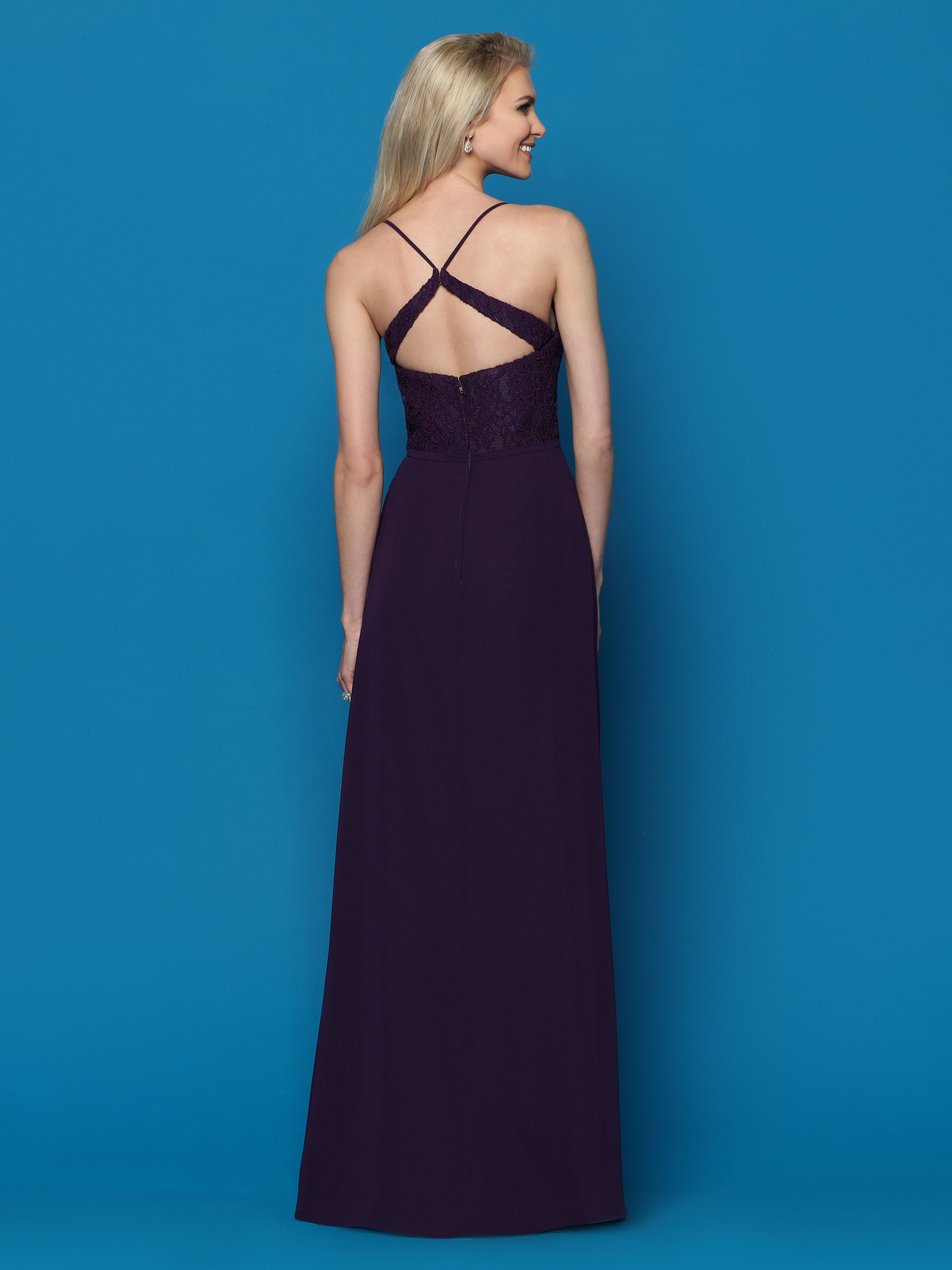 To see more details Click HERE for DaVinci Bridesmaid Style #60437
DaVinci Bridesmaid Style #60442: Chiffon & Lace A-Line Bridesmaids Dress features a Fitted Lace Bodice with Sweetheart Neckline. Slender Straps create a Cage over the Open Back. Lightly Gathered Floor Length Chiffon Skirt has a Thigh High Slit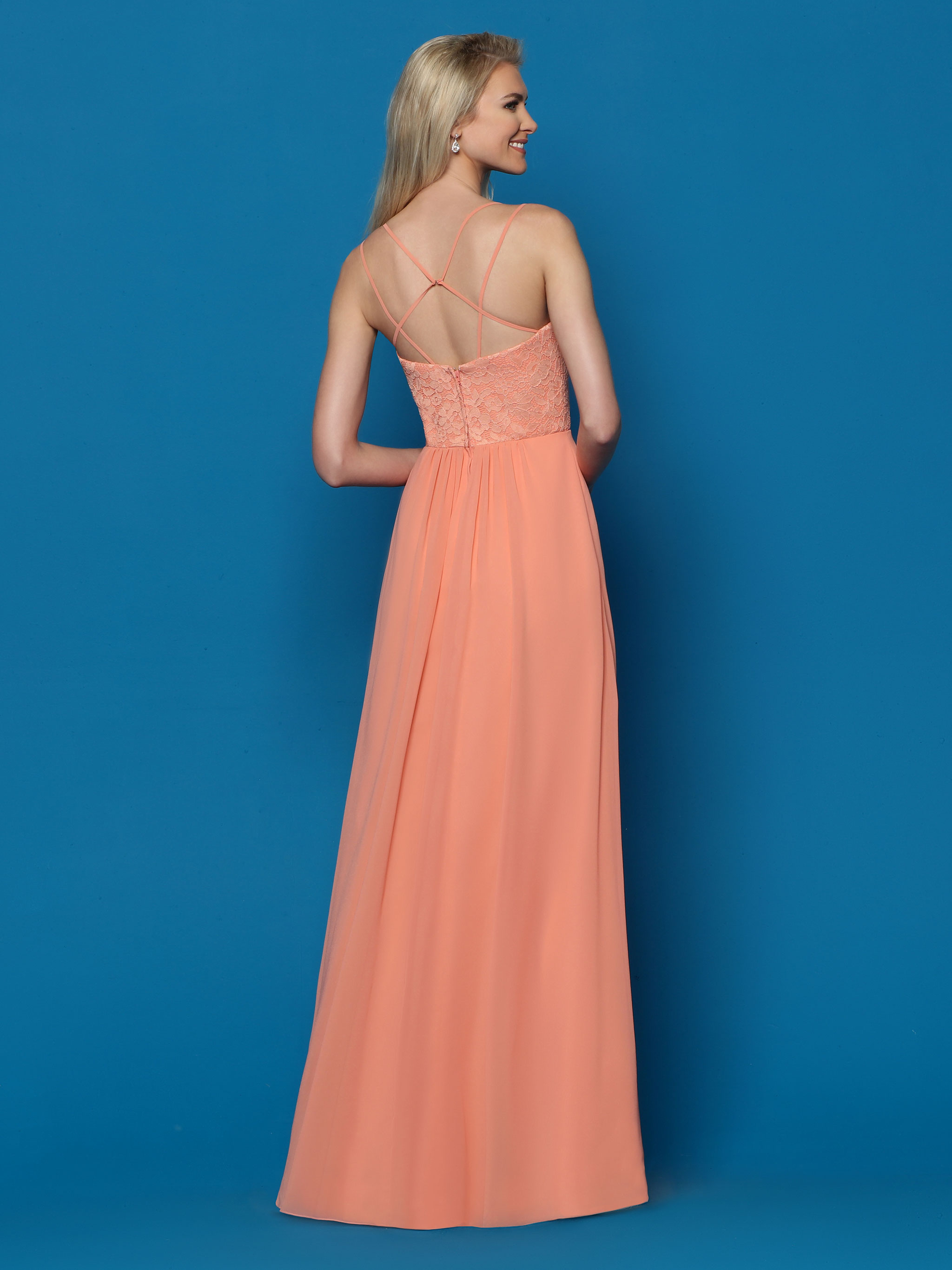 To see more details Click HERE for DaVinci Bridesmaid Style #60442
Slit Skirt Bridesmaids Dresses for 2021: Fit & Flare Slit Skirt Styles
New for 2020! DaVinci Bridesmaids Style #60415: Satin & Lace Fit & Flare Bridesmaid Dress, Plunging V-Neck Sweetheart Neckline, Shoulder Straps. Floor Length Skirt, High Front Slit. Choose Matching or Contrasting Lace & Satin for Dress & Lining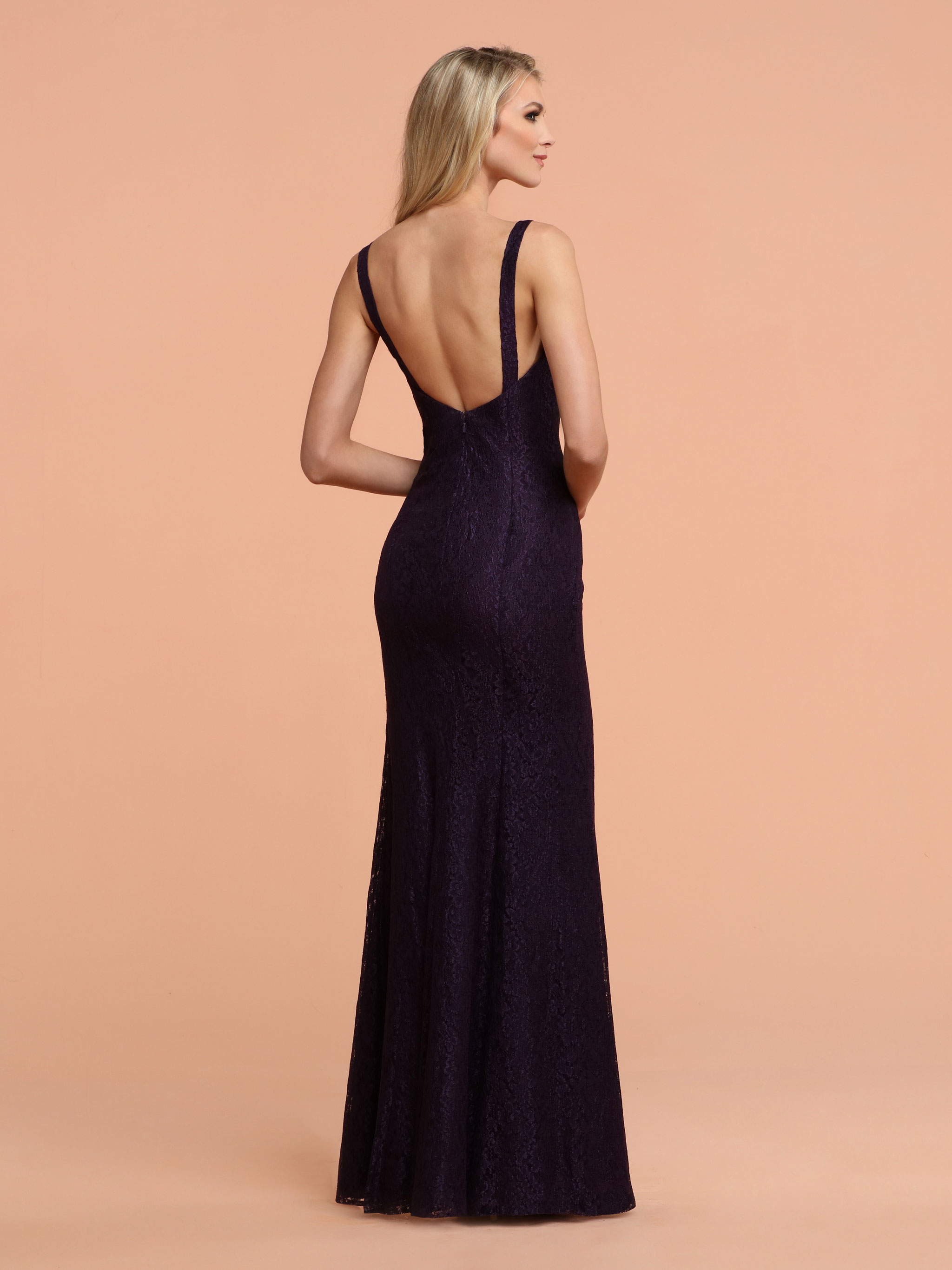 To see more details Click HERE DaVinci Bridesmaids Style #60415
DaVinci Bridesmaid Style #60137: Satin A-Line Fit & Flare Bridesmaid Dress, Sleek Satin Faux Wrap Bodice, V-Neckline, Ruched Waist, Flared Matte Satin Front Slit Skirt, Floor Length Hem
To see more details Click HERE for DaVinci Bridesmaid Style #60137
Slit Skirt Bridesmaids  Dresses for 2021: Chiffon & Lace A-Line Gowns
DaVinci Bridesmaid Style #60297: Chiffon & Lace A-Line Bridesmaid Dress, Matching or Contrasting Fitted Lace Bodice, High Scoop Neck, Full Coverage Back, A-Line Skirt with Front Slit, Floor Length Hem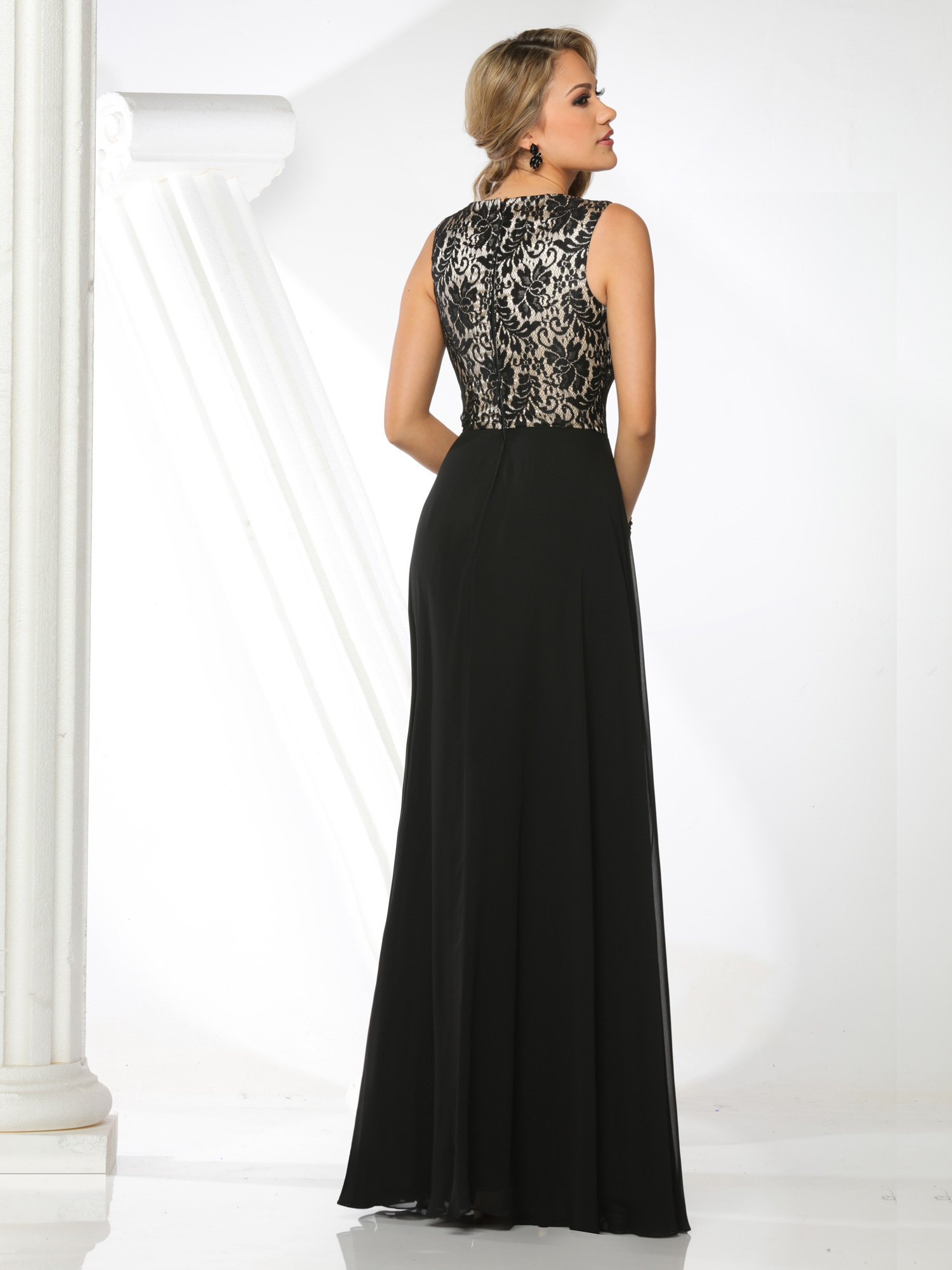 To see more details Click HERE for DaVinci Bridesmaid Style #60297
DaVinci Bridesmaid Style #60270: Chiffon & Lace A-Line Bridesmaid Dress, Sheer Lace High Neckline over Solid Bodice, Sheer Lace Back, Cut Out Arms, Flared Front Slit Chiffon Skirt, Floor Length Hem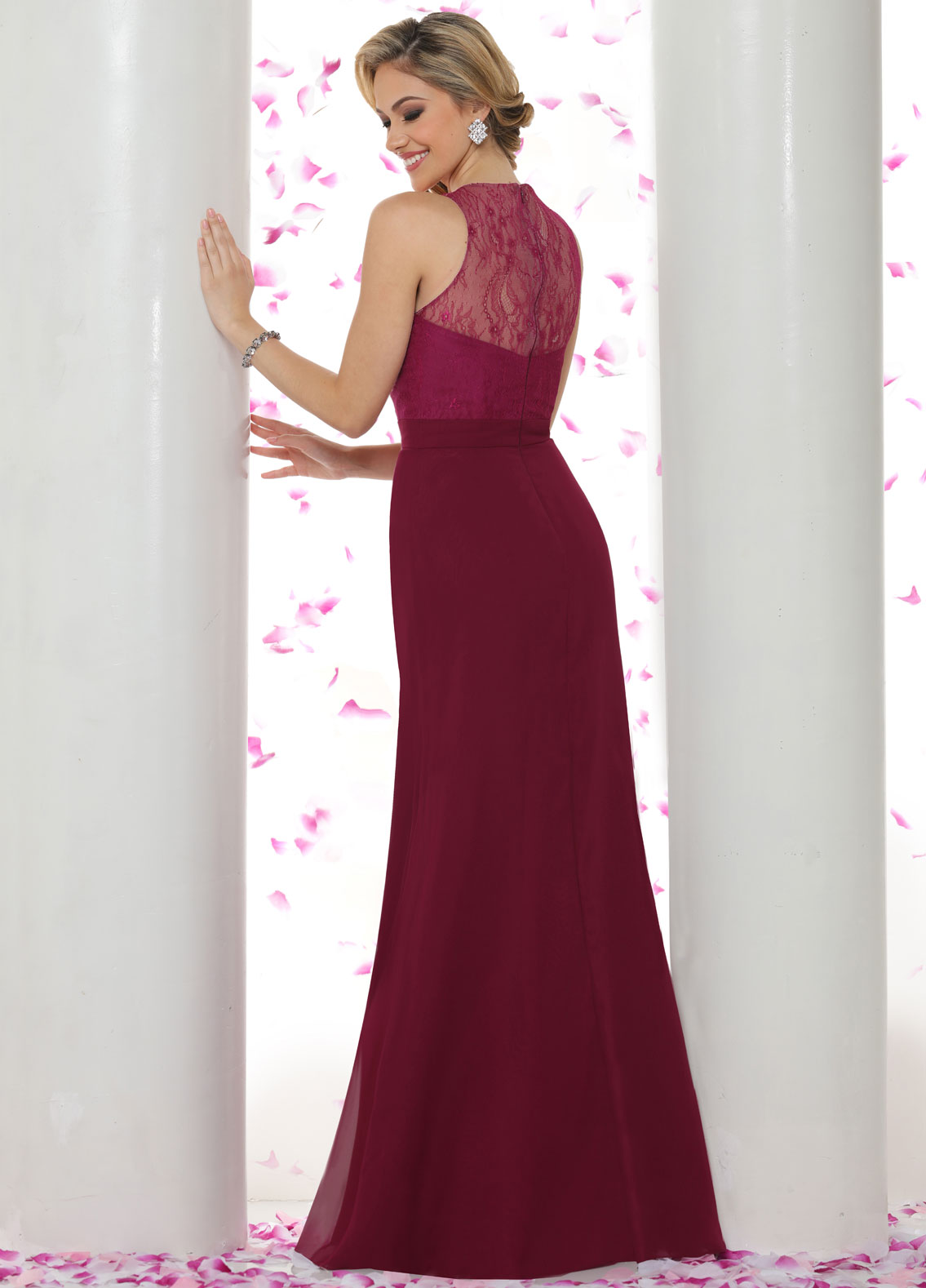 To see more details Click HERE for DaVinci Bridesmaid Style #60270
Slit Skirt Bridesmaids Dresses for 2021: Gathered A-Line Slit Skirt Dresses
DaVinci Bridesmaid Style #60368: Chiffon, Tulle & Lace A-Line Bridesmaid Dress, Lace Bodice, Sheer Bateau Neckline, Sheer Back, Keyhole, Covered Buttons. Gathered A-Line Skirt, Front Slit,Floor Length Hem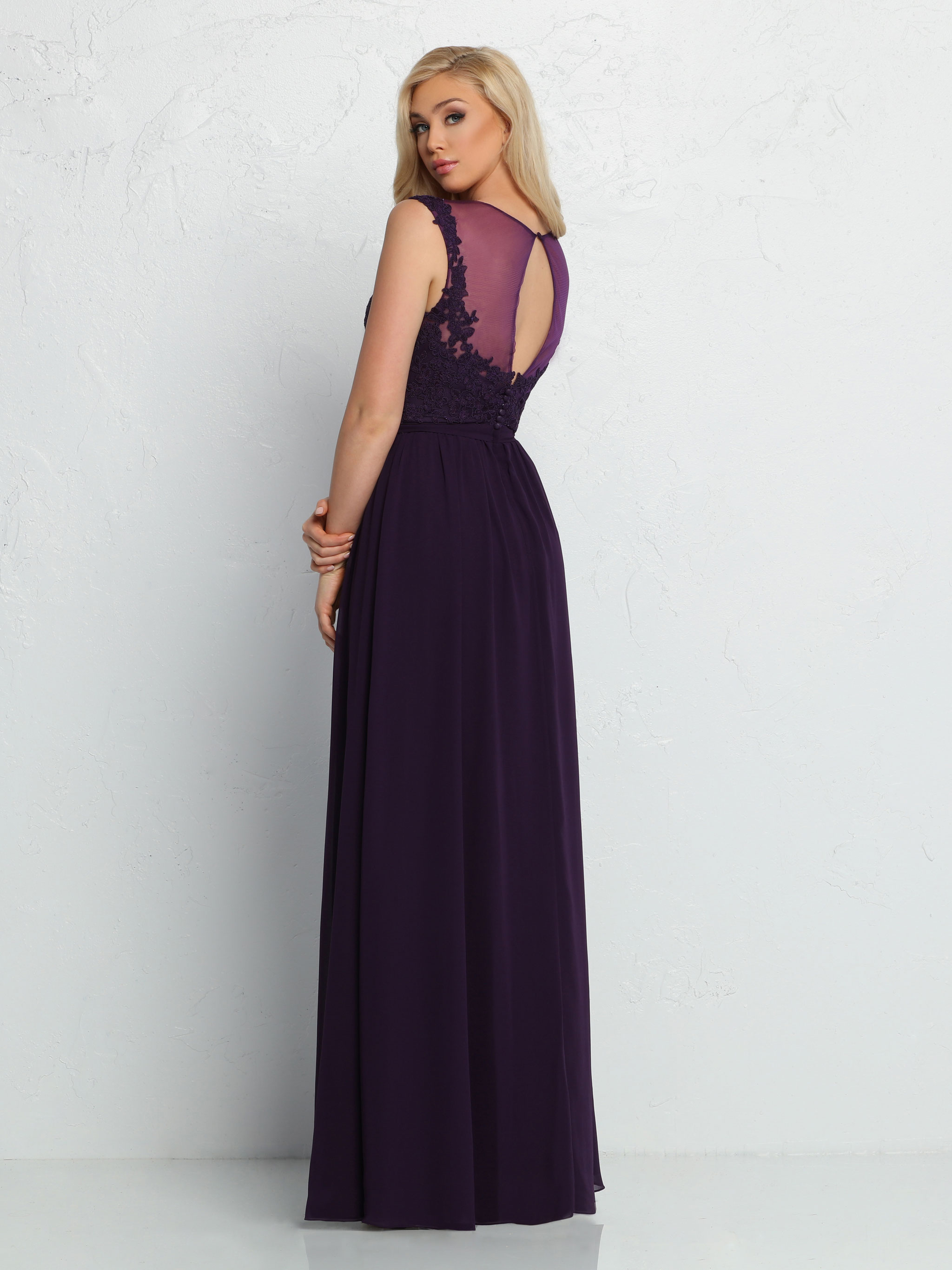 To see more details Click HERE for DaVinci Bridesmaid Style #60368
DaVinci Bridesmaid Style #60336: Chiffon A-Line Bridesmaid Dress, Faux Wrap Ruched Bodice, V-Neckline, V-Back, Full Gathered A-Line Skirt, Front Slit, Floor Length Hem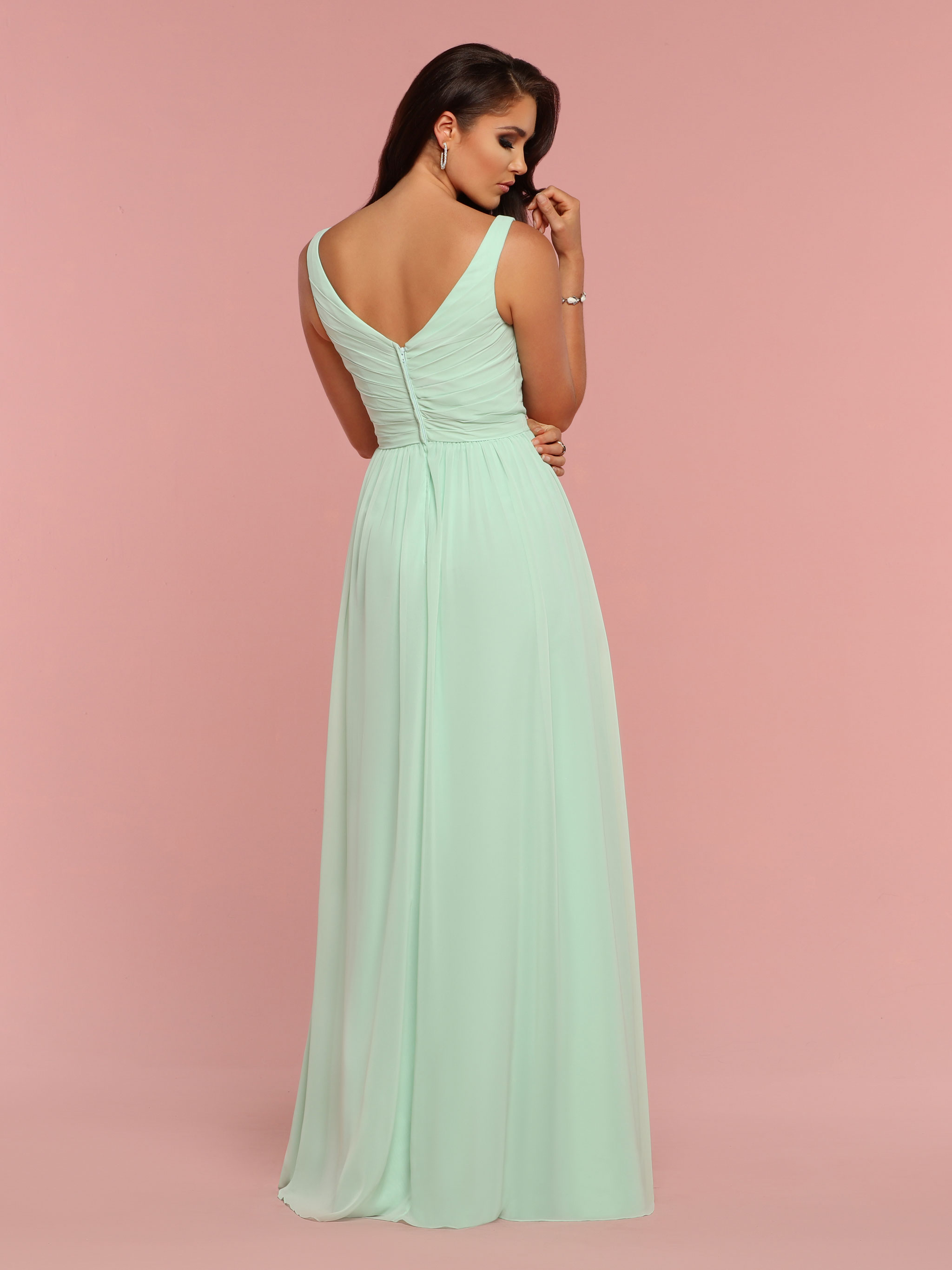 To see more details Click HERE for DaVinci Bridesmaid Style #60336
Slit Skirt Bridesmaids Dresses for 2021: Faux Wrap Side Slit Dress
DaVinci Bridesmaid Style #60207: Chiffon A-Line Bridesmaid Dress, Faux Wrap Ruched Bodice, Sweetheart Neckline, Spaghetti Straps, Asymmetrical Ruched Skirt with Side Ruffle, Side Slit & Floor Length Hem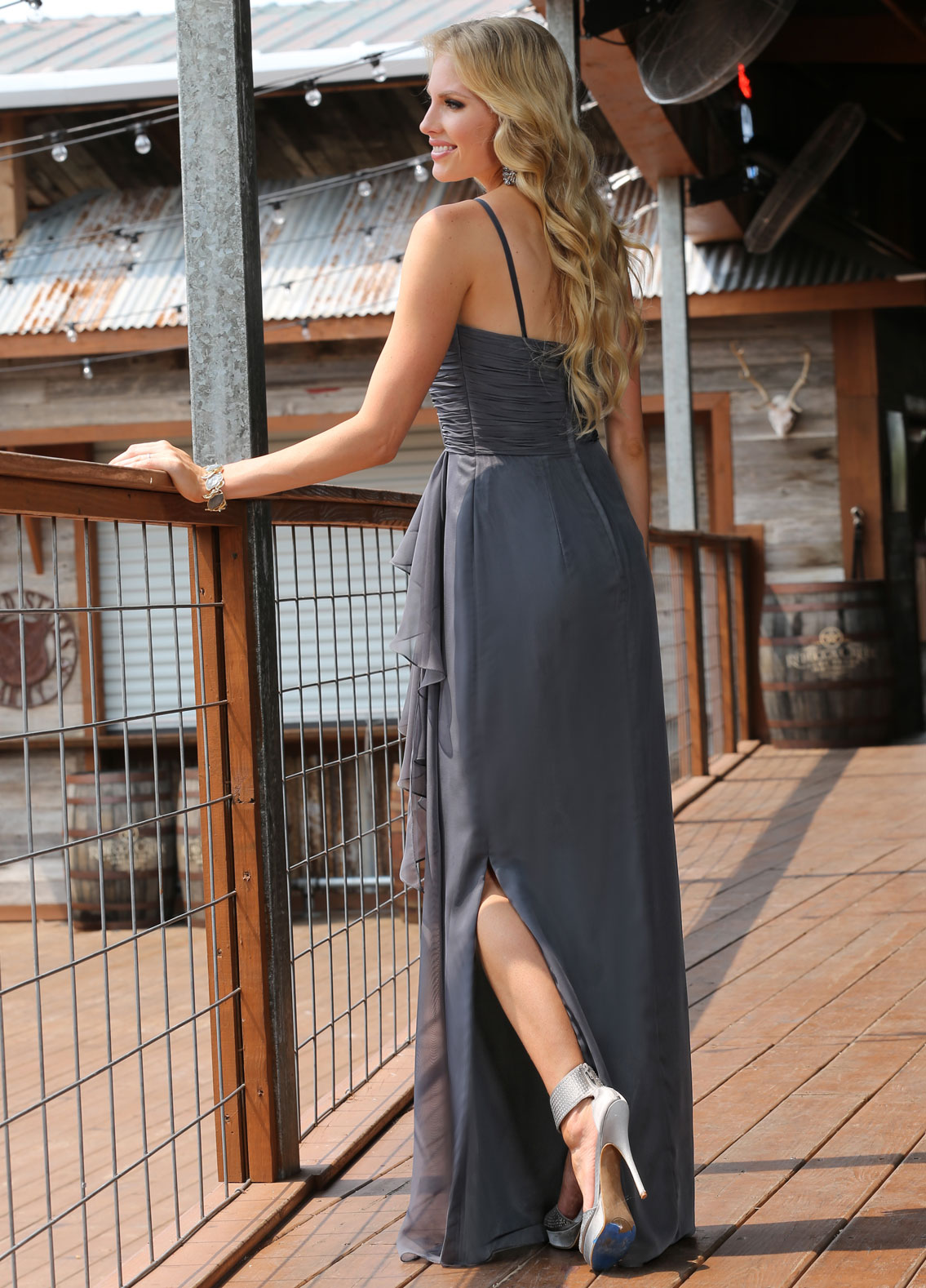 To see more details Click HERE for DaVinci Bridesmaid Style #60207
DaVinci Bridesmaid Style #60206: Satin & Lace A-Line Bridesmaid Dress, Fitted Satin Bodice, Sheer Lace Bateau Neckline, Cap Sleeves, Sheer Lace Back, Fitted Satin Skirt, Center Back Slit, Floor Length Hem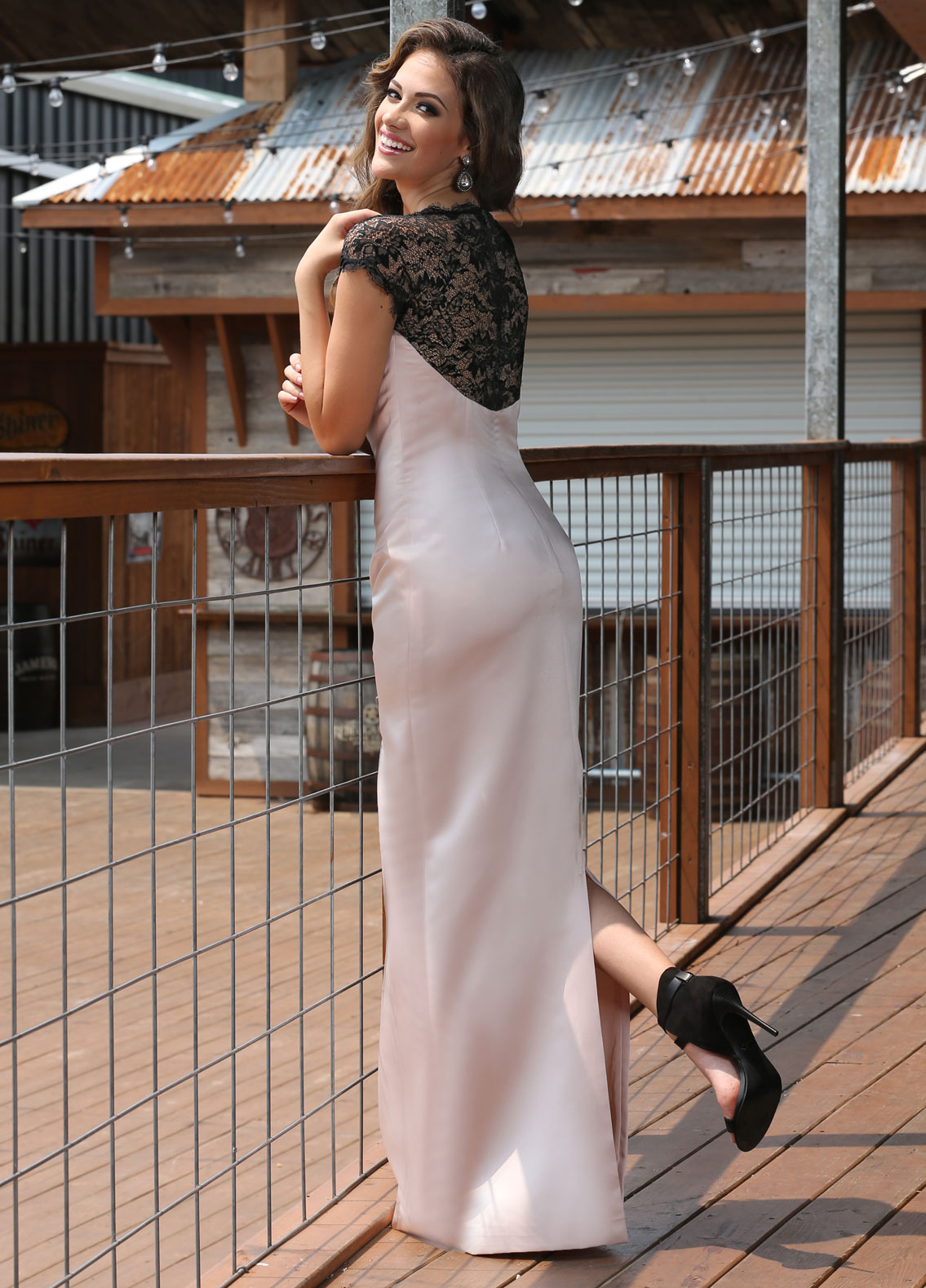 To see more details Click HERE for DaVinci Bridesmaid Style #60206
For a fun alternative to a traditional honeymoon location, Click HERE or on the image below for 12 Unique & Unusual Honeymoon Destination Hotel Room Ideas:
You'll find even more beautiful bridesmaid ideas in our full collection. Click HERE on or the image below for page after page of stunning bridesmaids gowns perfect for your wedding: