Looking for a hot wedding fashion trend that can be either sedate & modest or sweetly sexy? Then check out our V-Neckline Bridesmaids Dresses for 2020.
V-neck dresses are wonderfully suited to a wide range of bridesmaids' body types & personal tastes. Your more daring attendants who want a sexy look can choose a lower cut V-neck while a higher cut is perfect for your maids who want a bit more coverage.
Another perk to V-neckline dresses is that all of your bridesmaids will look slimmer and taller. That's because this neckline can sim broader shoulders while giving petite bridesmaids a beautifully proportioned look.
This year's collection of V-neck bridesmaid dresses covers the entire spectrum from subtle & sedate designs to plunging styles.
And with DaVinci Bridal's 2020 collection, all you need to do to make a classy varied wedding party look is to choose fabrics & colors that either match or complement each other.
When you buy your V-Neckline Bridesmaids Dresses from DaVinci …
You know that your gowns will be created by one of the premiere bridal dress companies in the world. We use only top quality fabrics fashioned into high fashion design using high-end construction. We guarantee you'll love their affordable prices. A DaVinci is the bridal dress retailers love to carry because best of all, most of these dresses are available for rush delivery at no extra charge!
About our Colors:
Each of our bridesmaid's dresses is available in many more colors than are shown here. This color chart gives you an idea of how much we have to offer:
For a closer & more accurate look, check out swatches at one of our DaVinci bridal boutiques.
To find the DaVinci retailer nearest you Click HERE then enter your city, state, or zip code.
V-Neckline Bridesmaids Dresses for 2020: Fun & Sexy Fit & Flare
New for 2020! DaVinci Bridesmaids Style #60402: Chiffon A-Line Fit & Flare Bridesmaid Dress, Blouson Bodice, Modest V-Neckline, Front Covered Buttons, V-Back. Flared Floor Length Skirt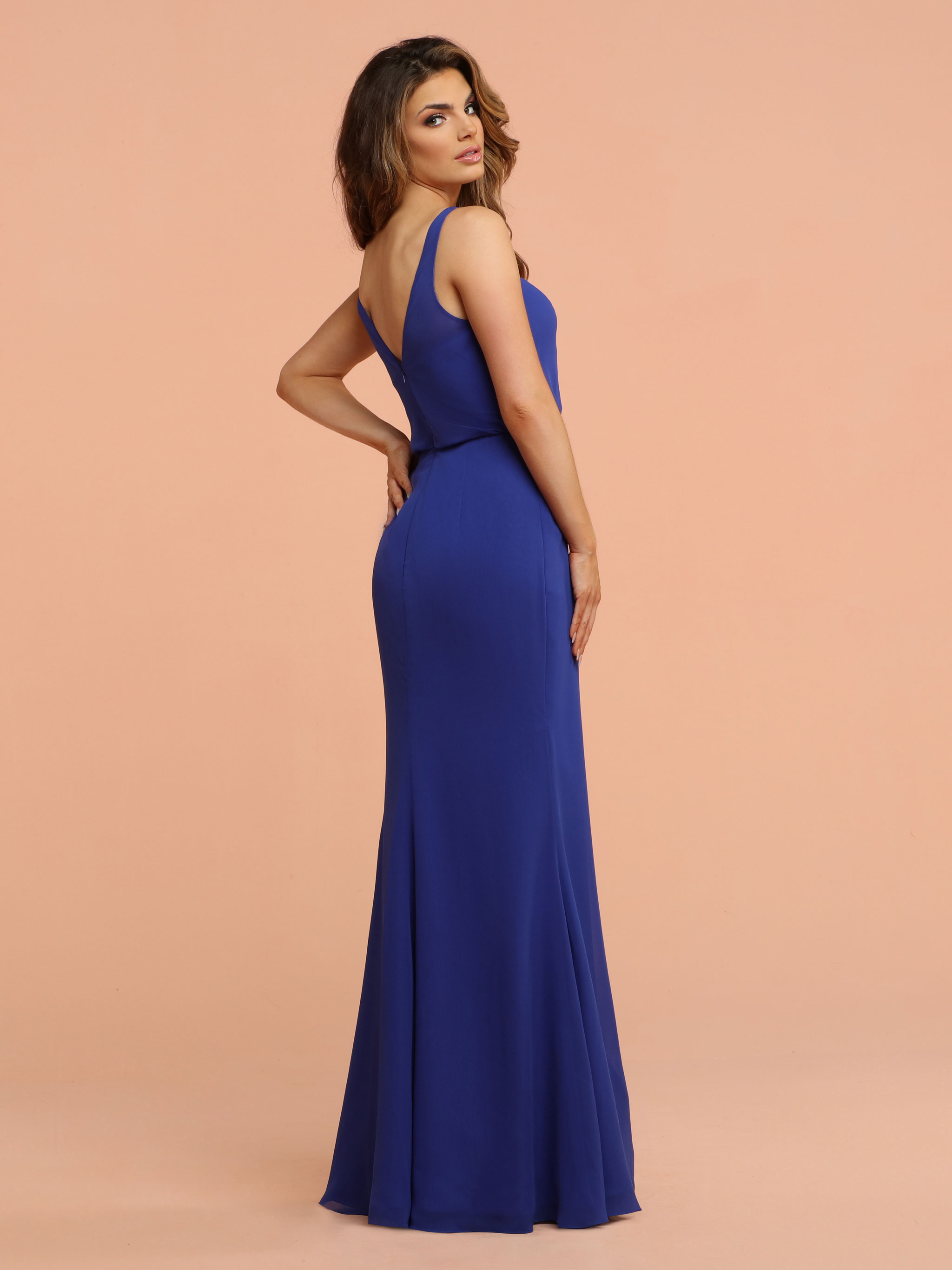 To see more details Click HERE DaVinci Bridesmaids Style #60402
New for 2020! DaVinci Bridesmaids Style #60415: Satin & Lace Fit & Flare Bridesmaid Dress, Plunging V-Neck Sweetheart Neckline, Shoulder Straps. Floor Length Skirt, High Front Slit. Choose Matching or Contrasting Lace & Satin for Dress & Lining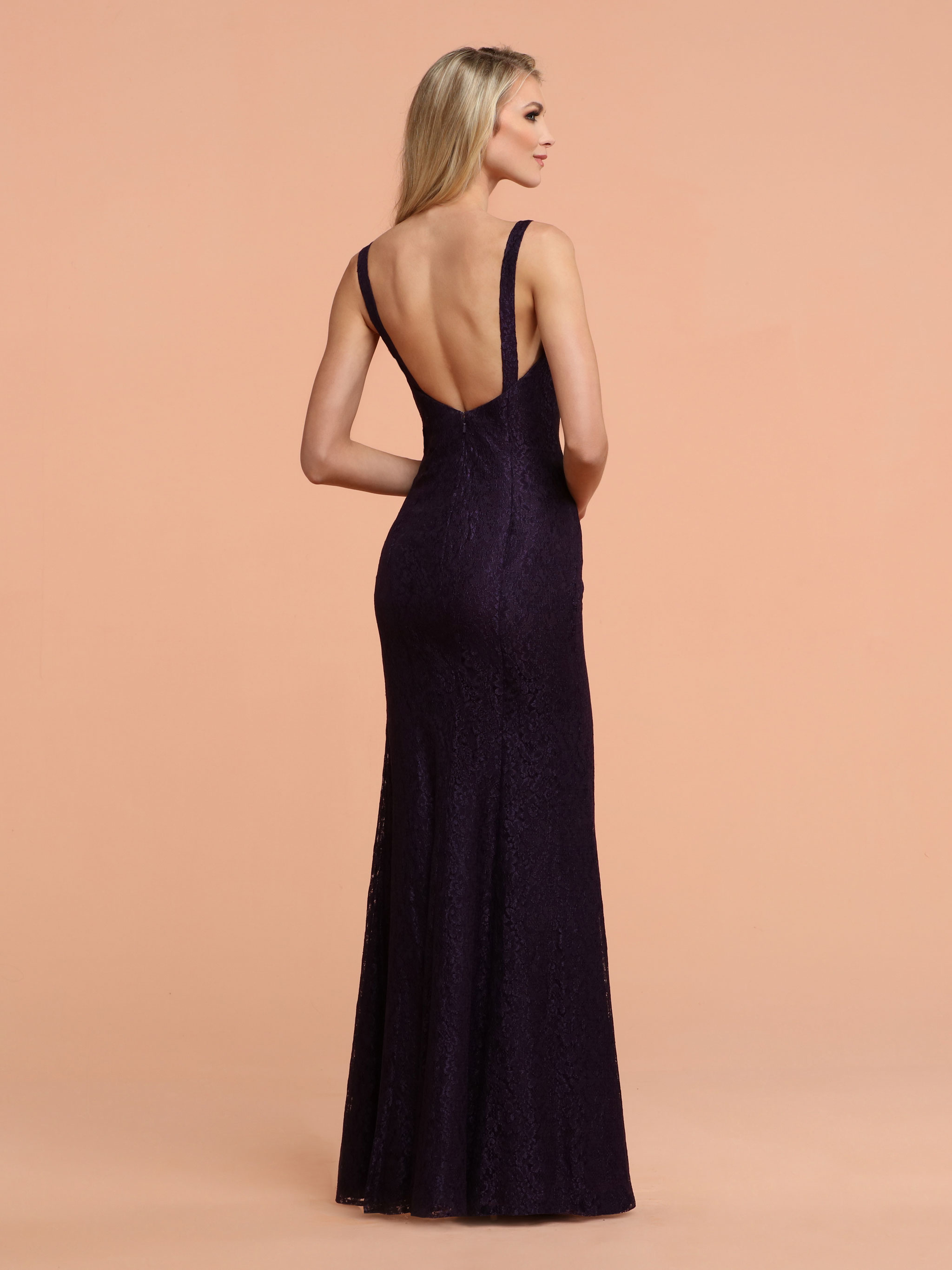 To see more details Click HERE DaVinci Bridesmaids Style #60415
V-Neckline Bridesmaids Dresses for 2020: Classic A-Line Chiffon
New for 2020! DaVinci Bridesmaids Style #60403: Chiffon A-Line Bridesmaid Dress, Plunging Sweetheart Neckline, Shoulder Straps, Floor Length Skirt. Choose Matching or Contrasting Colors for Dress & Waistband/Belt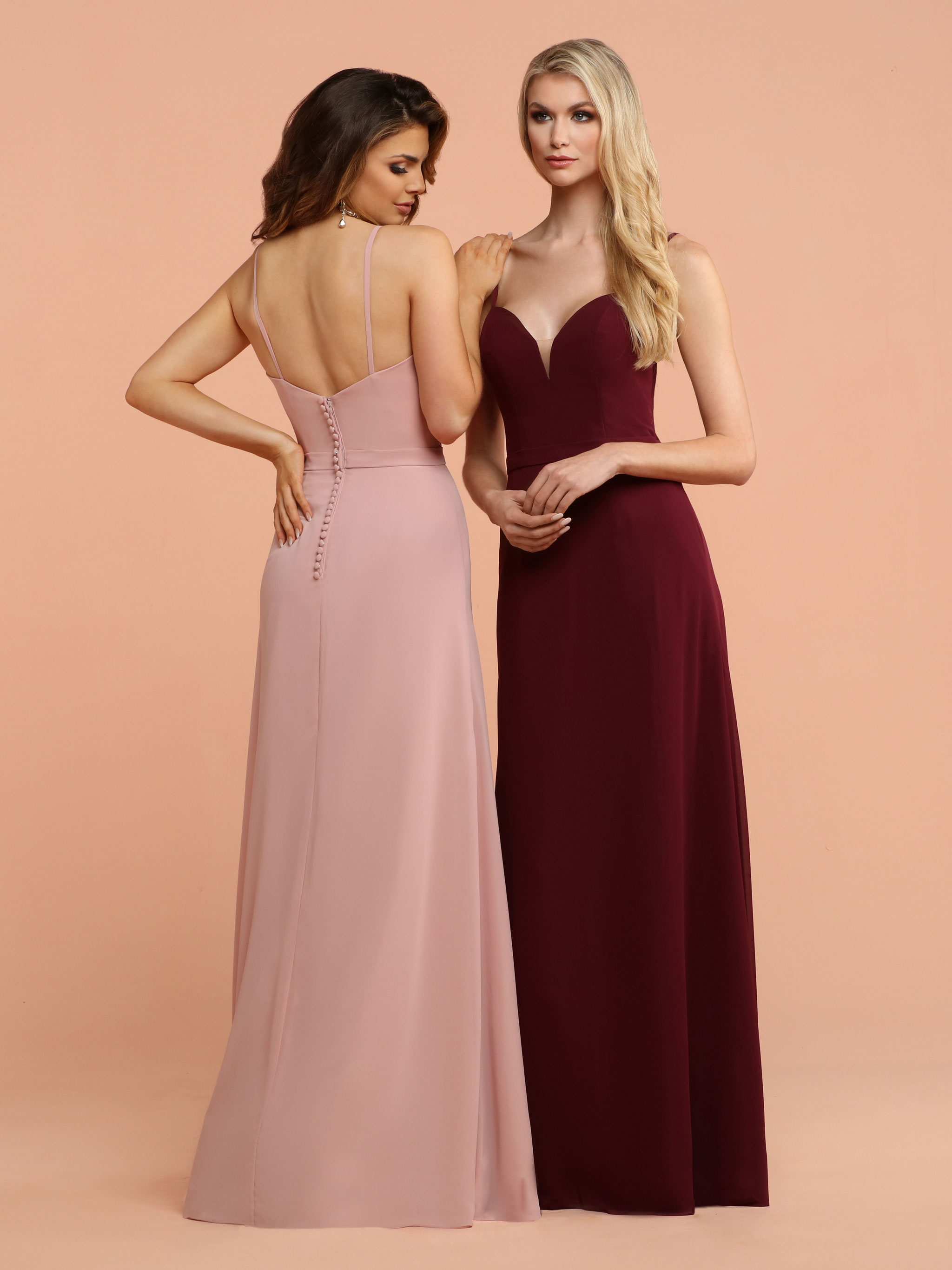 To see more details Click HERE DaVinci Bridesmaids Style #60403
V-Neckline Bridesmaids Dresses for 2020: Satin A-Line Ball Gown Style
New for 2020! DaVinci Bridesmaids Style #60405: Satin A-Line Ball Gown Bridesmaid Dress, V-Neck, Deep V-Back. Pleated Skirt with Hidden Pockets. Choose Matching or Contrasting Colors for Dress & Waistband/Belt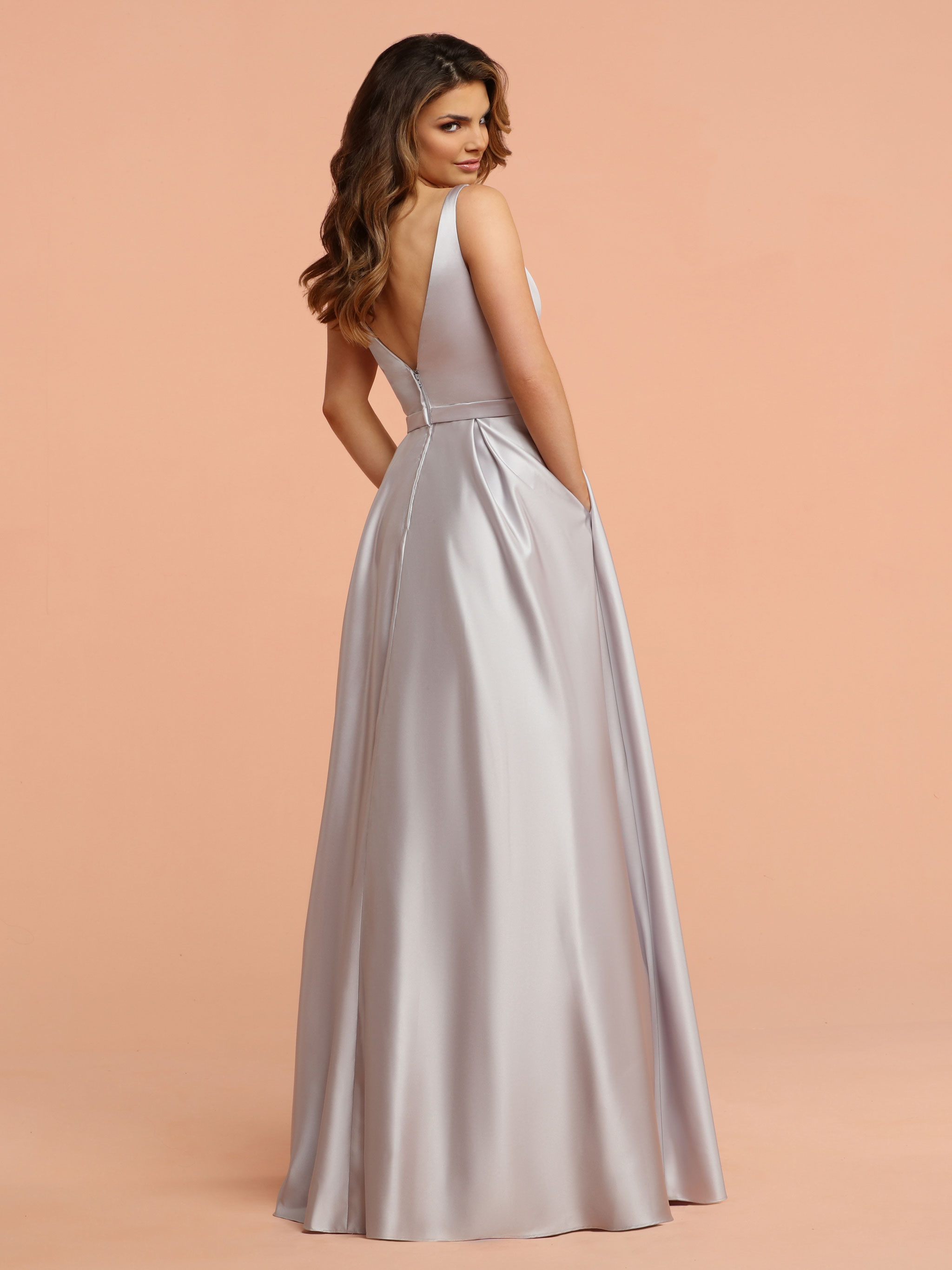 To see more details Click HERE DaVinci Bridesmaids Style #60405
V-Neckline Bridesmaids Dresses for 2020: A-Line Gowns in Satin & Lace
New for 2020! DaVinci Bridesmaids Style #60411: Satin & Lace A-Line Bridesmaid Dress, Scalloped Lace Edging on V-Neckline & V-Back. Gathered Floor Length Skirt, Button Trim. Choose Matching or Contrasting Lace & Satin for Dress & Lining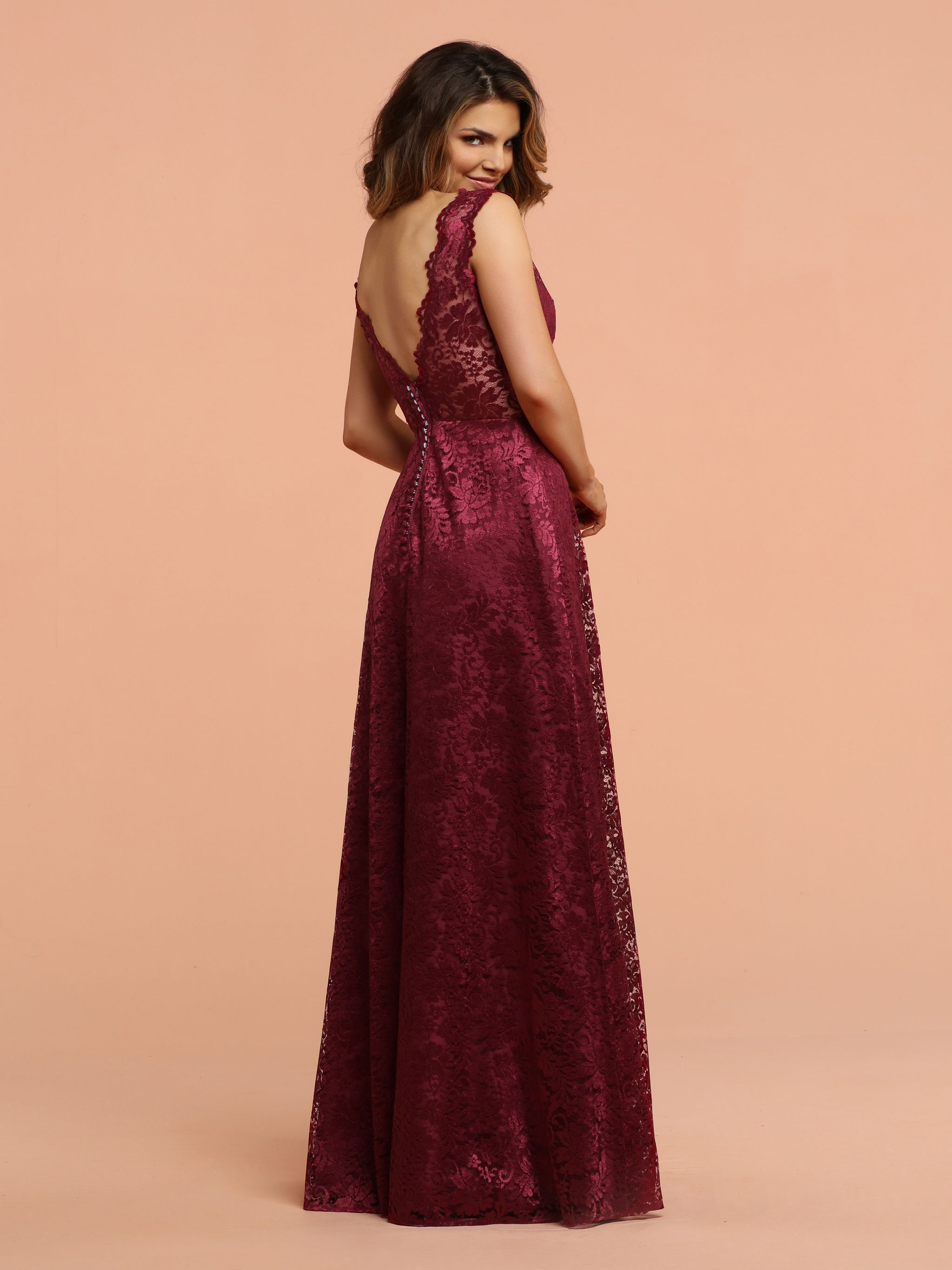 To see more details Click HERE DaVinci Bridesmaids Style #60411
New for 2020! DaVinci Bridesmaids Style #60412: Satin & Lace A-Line Bridesmaid Dress, V-Neckline, Open Back, Bow Tie Straps. Gathered Floor Length Skirt, Hidden Pockets. Choose Matching or Contrasting Lace & Satin for Dress & Lining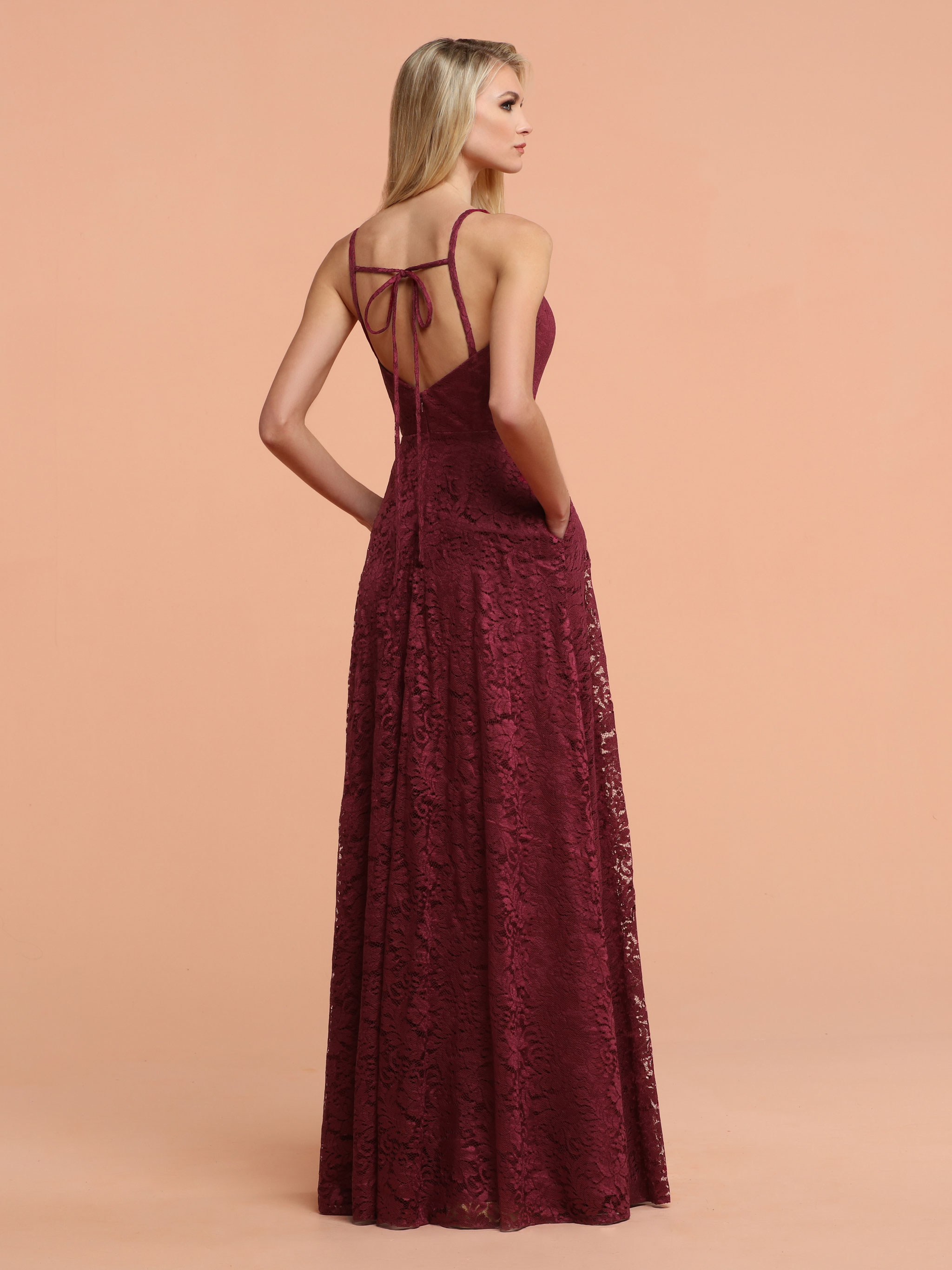 To see more details Click HERE DaVinci Bridesmaids Style #60412
Want to do more of your wedding planning from the comfort of your couch? Just Click HERE or on the image below for our Virtually Plan & Livestream Your Wedding How-to Guide:
You'll find even more beautiful bridesmaid ideas in our full collection. Click HERE on or the image below for page after page of stunning bridesmaids gowns perfect for your wedding: