General Planning
Bridezilla to Laid Back Lady: Which of These 9 Wild Brides Are You?
Shortly after getting engaged, it's easy to get so tied up in planning the wedding that you morph into something that's just not you. The struggle to "stay real" is very real for brides-to-be due to the nature of the beast of wedding planning itself. Nobody really wants to be a Bridezilla, but the details certainly can threated to push you over the edge. Other brides may be too hands-on. Still others drop the ball and leave everything to the groom—or one of the mothers!
Check out this list and see which personality you're most likely to become once that engagement ring's firmly in place on your finger:
Oh, the ever-typical Bridezilla. Wedding planners often dread this type due to the shouting, temper tantrums, pet-peeves, and unrealistic demands if she doesn't get her way. Her maid of honor can't make a move without permission, and the groom has almost no say in the wedding. Sometimes people wonder if she even "instructed" to groom to marry her!
The DIY 'til She Drops Bride
This budget-conscious lady will do whatever it takes to save a few bucks on her wedding. She's read every single magazine and online DIY article to create personalized and cheap—or cheaply personalized—alternatives for invitations, favors, and even table decorations. If this bride is also cooking-inclined, she might even DIY her own wedding cake!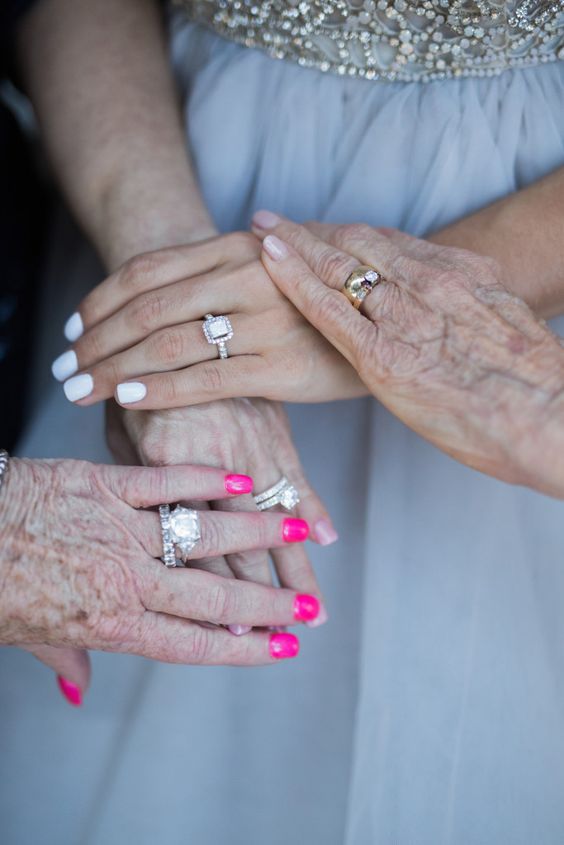 Some brides follow in the footsteps of their grandmothers, so wearing her mom's precious wedding gown—hidden in the attic for literally decades—or her great, great grandmother's engagement ring—which she refuses to reset—is nothing new. This type of bride loves to have lots of mementos in her wedding, and really is a sweetheart. There is one downside: The guest list. The Sentimental Bride has to invite every single person who made her life a success or else she'll feel bad that someone is left out. This bride wants her wedding to be special and unforgettable, and it usually is—providing she doesn't have to take out a home loan to pay for the 500 people at the reception!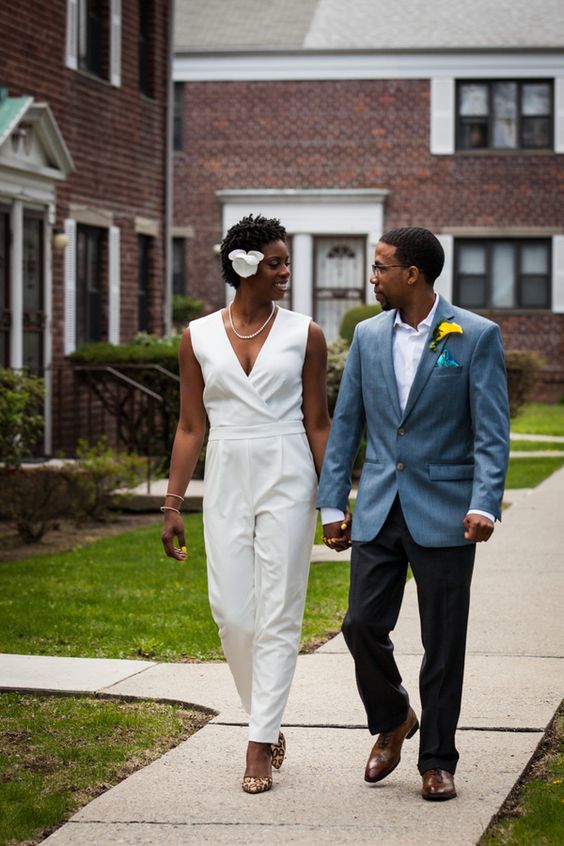 No white dress. No white shoes. Most likely no wedding veil. This bride doesn't want tradition—she wants to make a statement for her wedding. She can't stand the thought of her wedding being mediocre or looking anything like any of those bridal site posts. Her wedding absolutely must be outrageously out of the box and dramatically unique so that guests will be amazed by its off the charts wow factor.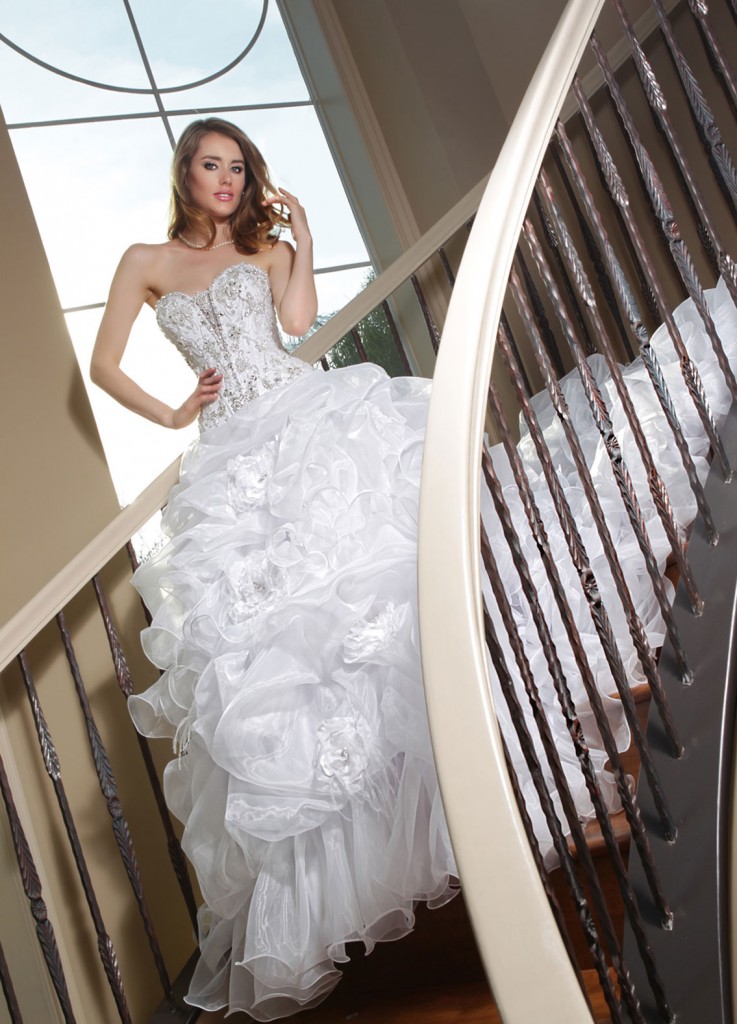 Just like the caricature fairytale princess, this bride wants her dream to come true—seriously. So groom, watch out! She wants everything about your wedding to be about her, and her alone. She loves fantastic, elaborate weddings—which may well put a significant dent in the groom's retirement account. No matter the cost, as long as it's what she's always planned, our Princess Bride will be happy.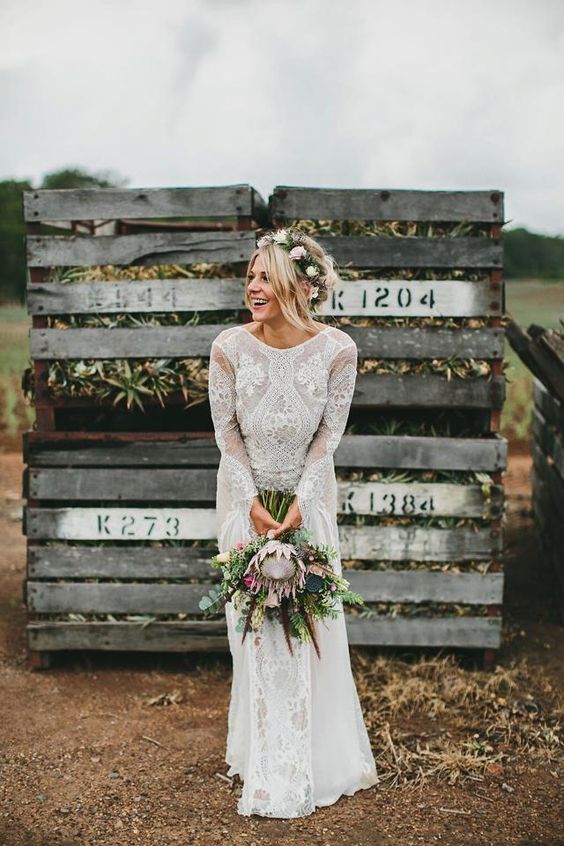 This free-spirited lady loves a wedding that's a concept, and guests will eventually get the vibe once they're at the wedding. This bride's wedding will have a fabulous, cool feel and her bridesmaids are actually happy to have been included from Day One. The groom also gets to exercise his inspiration while pulling off this wedding, hence equal planning means awesome fun at the after-party!
The Ultimate Wedding Planner Bride
Even before this lady got her engagement ring, she already had a wedding board—or two or three—ready to go. She already knows exactly what she wants for her wedding. From the theme, the colors, the number of bridesmaids (and even junior bridesmaids), her future name, dress style, size, and more, she's already got it covered so be careful—be very, very careful—what alternatives you suggest.
This girl is so calm that, even if the wedding is only a couple of weeks away, she still may not have her wedding gown figured out! While everyone around her is panicking about the venue, food, invitations or cake, she'll reassure them that she'll "get right on that"—in a few days. This type of bride even picks flowers for the wedding, and calls a friend to sing and emcee her wedding day the night before! Talk about super-short notice.
These days, everything revolves around the internet, the bulk of which is social media. So prepare for the most hi-tech bride of the season. Aside from having her guests check in on Facebook during the ceremony, she'll have live streaming for those guests who are out of the country. And after sealing the vows with a kiss, she'll be the first to post on Instagram! This bride may even ask her fashion designer to customize her dress with a concealed pocket for her smartphone. Or she may have coordinated with the wedding planner to incorporate social media wedding games on Instagram and Twitter with a personalized hashtag. There is one big fat no-no for this bride: Disposable cameras on the tables!
The Too Cool for School Bride
This bride really is fun and easy to work with. She'll let her groom be totally hands-on and accepts suggestions with ease. She's not picky about colors, food, or even her dress. This bride sees her wedding day as something to remember so being calm and composed—beginning from Day One—is paramount.
So, which caricature bride fits you? You may feel yourself turning into any one of these types, but if you do—unless you're one of the totally chillin' types—just calm down, take a deep breath, and enjoy your wedding.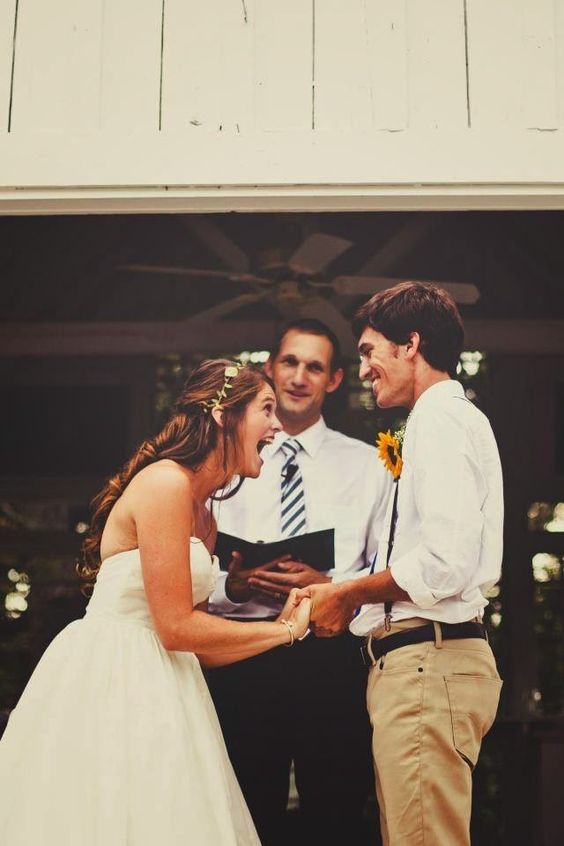 This day—and this crazy blog—is dedicated to you and your soon-to-be husband, so smile and let yourself be the happiest woman in the world!