Give your wedding a lighthearted feel with Fun & Flirty Floor Length Bridesmaid Dresses. Front slit & see-thru skirts add a sexy touch. Your entire wedding will pop with fun colors like bright purple or pink bridesmaid dresses. Floor length halter gowns are both fun to wear and look absolutely elegant.
Bright color bridesmaid gowns are a great alternative to light pastels. You get the same color pop but you can save money by having all white flowers to highlight the rich color dresses.
Hint: A baby's breath flower plan rocks with long, brightly colored bridesmaid dresses!
When you buy your Bridesmaid Dresses from DaVinci Bridal…
You know that your gowns will be created with top quality fabrics, high fashion design, and high-end construction. We guarantee you'll love their affordable prices Best of all, most of these dresses are available for rush delivery at no extra charge!
About Our Bridesmaid Dress Colors:
Each of the fabrics used in our gowns comes in a variety of colors, so just ask your DaVinci retailer to show you swatches and help you choose the perfect attendants dress for your perfect day.
To find the DaVinci retailer nearest you Click HERE then enter your city, state, or zip code.
Fun & Flirty Floor Length Bridesmaid Dresses: Sexy Slits & See-Thru Skirts
Style #60336: Chiffon A-Line Floor Length Bridesmaid Dress with Full Skirt, Ruched Bodice, V-Neck, V-Back & Front Slit Skirt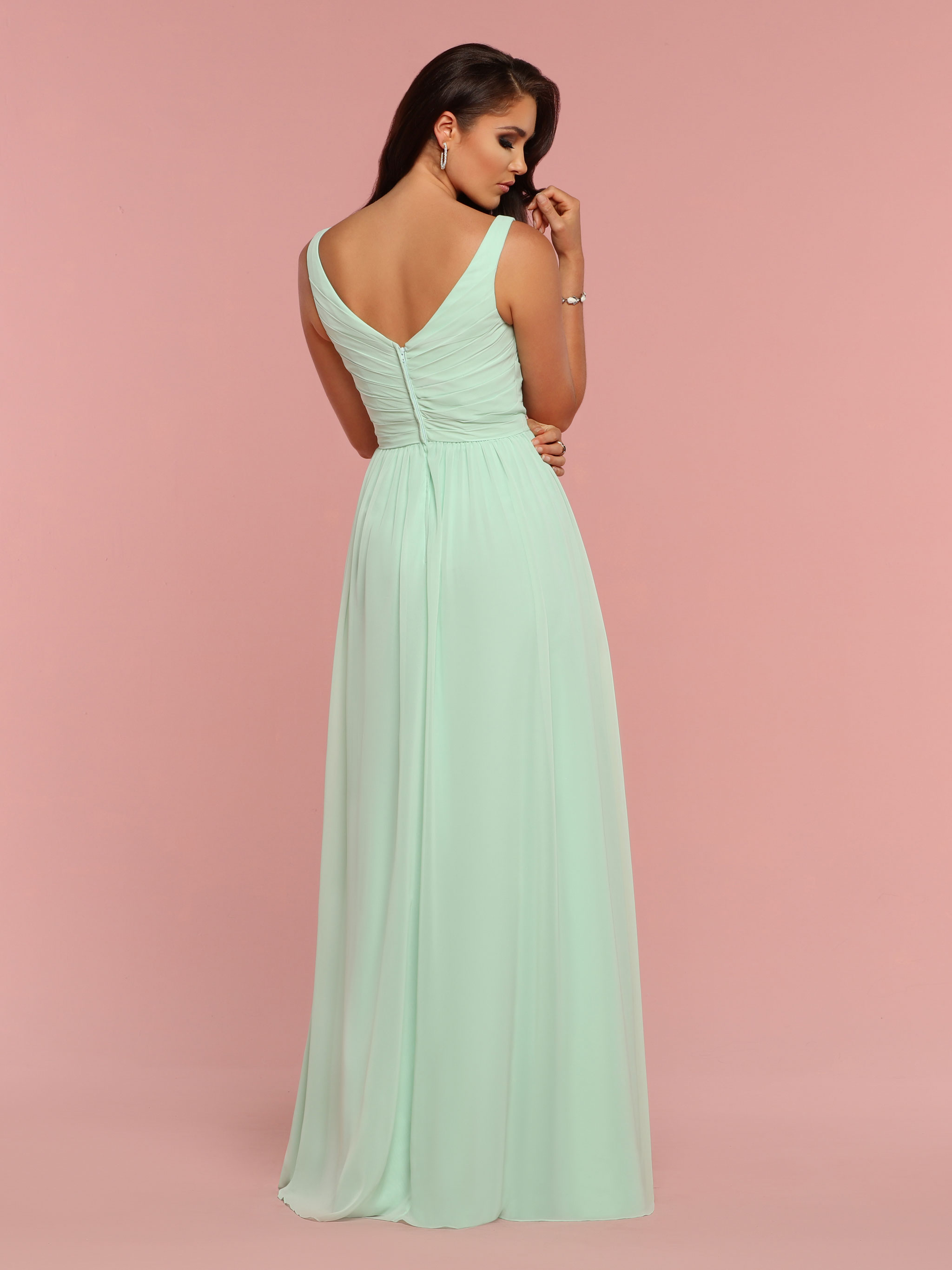 To see more details Click HERE for DaVinci Bridesmaid Style #60336 
Style #60302: A-Line Floor Length Bridesmaid Dress, Sheer Chiffon Skirt, Mini-Skirt Lining, Ruched Front Halter Bodice, Satin Ribbon Waistband
To see more details Click HERE for DaVinci Bridesmaid Style #60302 
Fun & Flirty Floor Length Bridesmaid Dresses: Sweet Strapless Sweetheart Gowns
Style #60345: A-Line Floor Length Bridesmaid Dress, Strapless Sweetheart Neckline, Full Tulle Skirt, Lace Bodice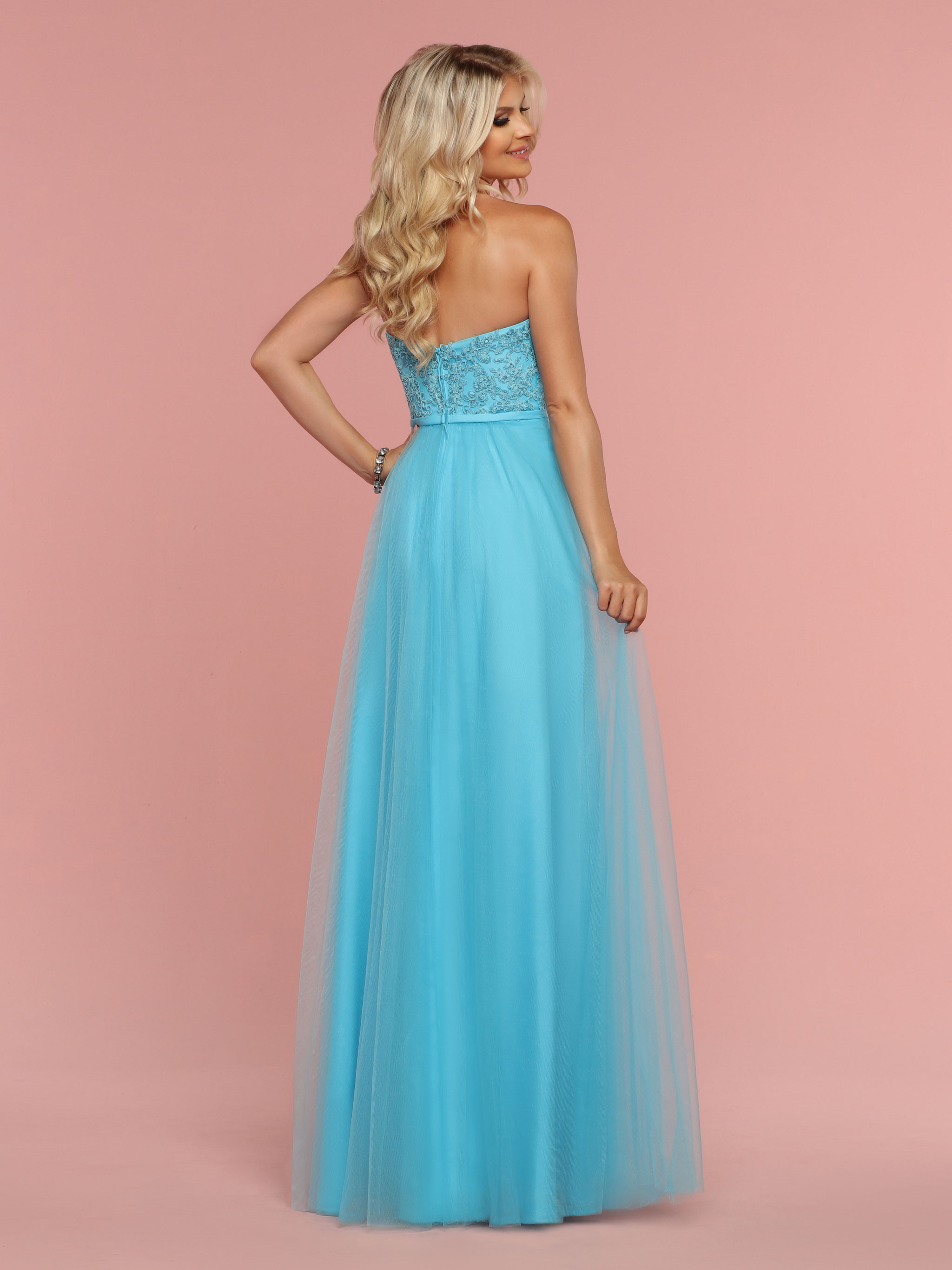 To see more details Click HERE for DaVinci Bridesmaid Style #60345 
Style #60319: Chiffon A-Line Floor Length Bridesmaid Dress, Strapless Sweetheart Neckline, Lace Bodice, Satin Waistband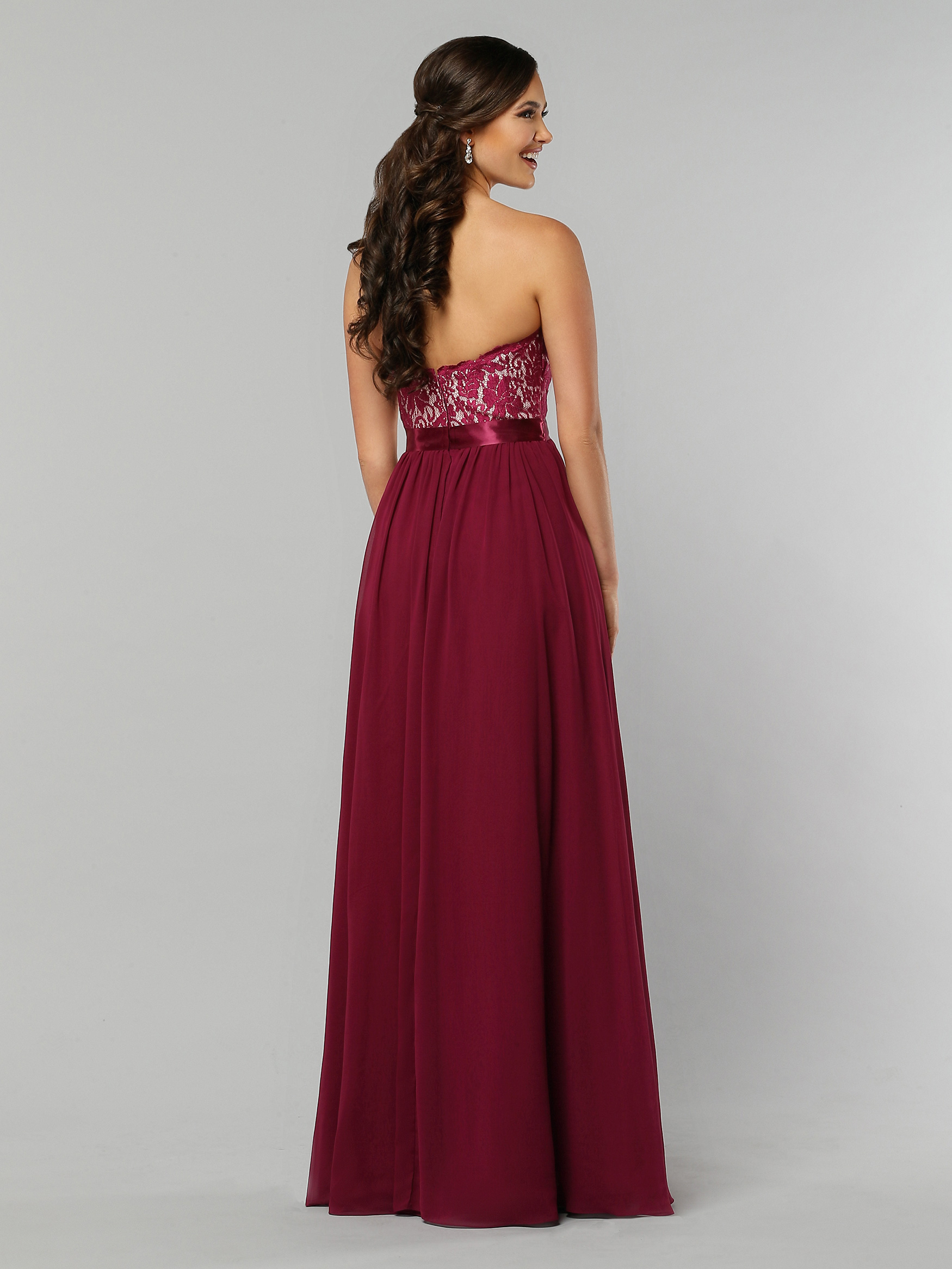 To see more details Click HERE for DaVinci Bridesmaid Style #60319 
Fun & Flirty Floor Length Bridesmaid Dresses: Hot Pink & Purple Color Pops
Style #60283: Two-Piece A-Line Floor Length Bridesmaid Dress, Chiffon Skirt, Lace Bodice, V-Neck, V-Back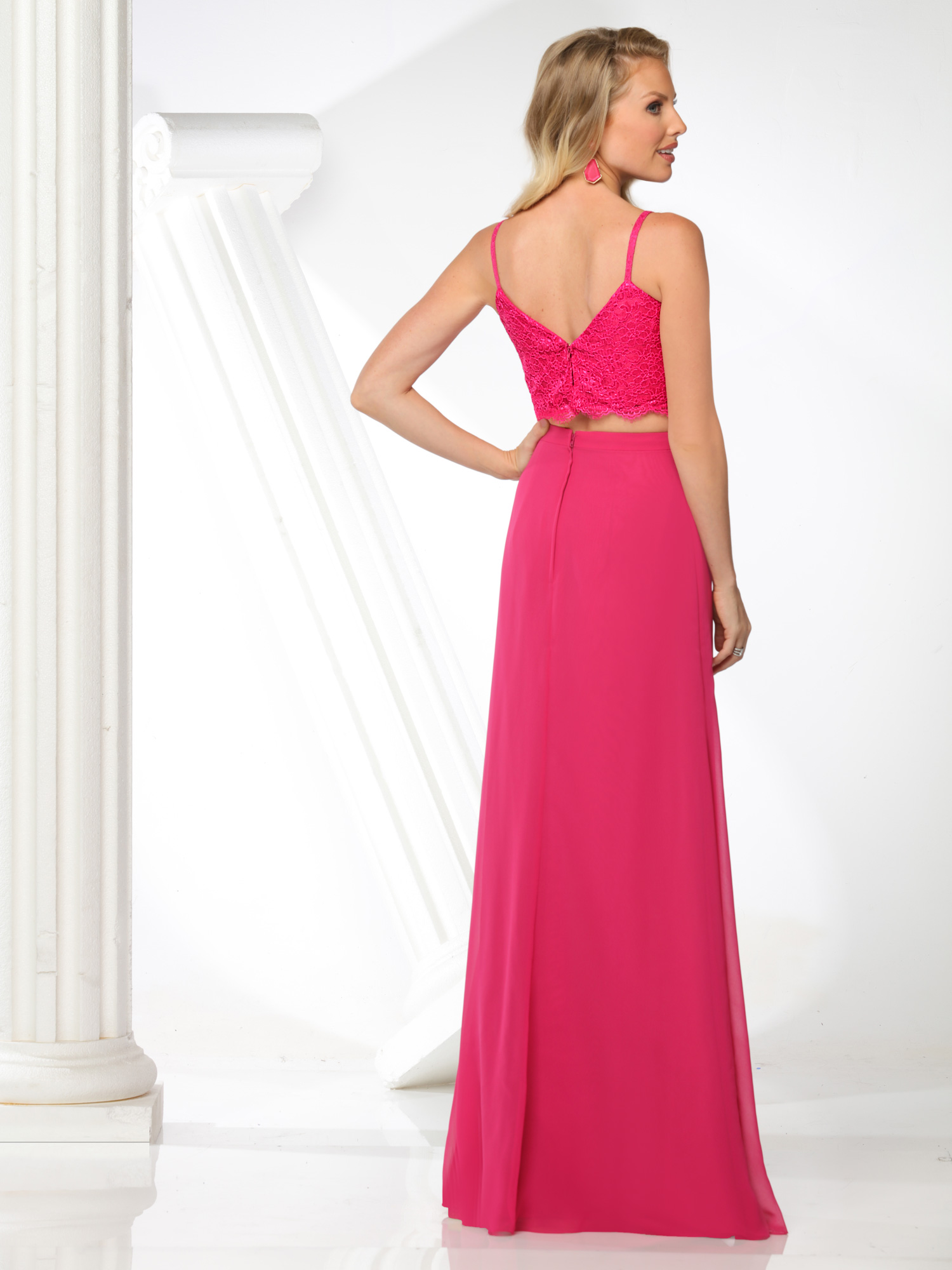 To see more details Click HERE for DaVinci Bridesmaid Style #60283
Style #60182: Chiffon A-Line Floor Length Bridesmaid Dress, Strapless Sweetheart Neckline, Ruched Empire Bodice, Center Front Draped Ruffle
To see more details Click HERE for DaVinci Bridesmaid Style #60182
Style #60232: Chiffon A-Line Floor Length Bridesmaid Dress, Ruched Empire Bodice, Strapless Sweetheart Neckline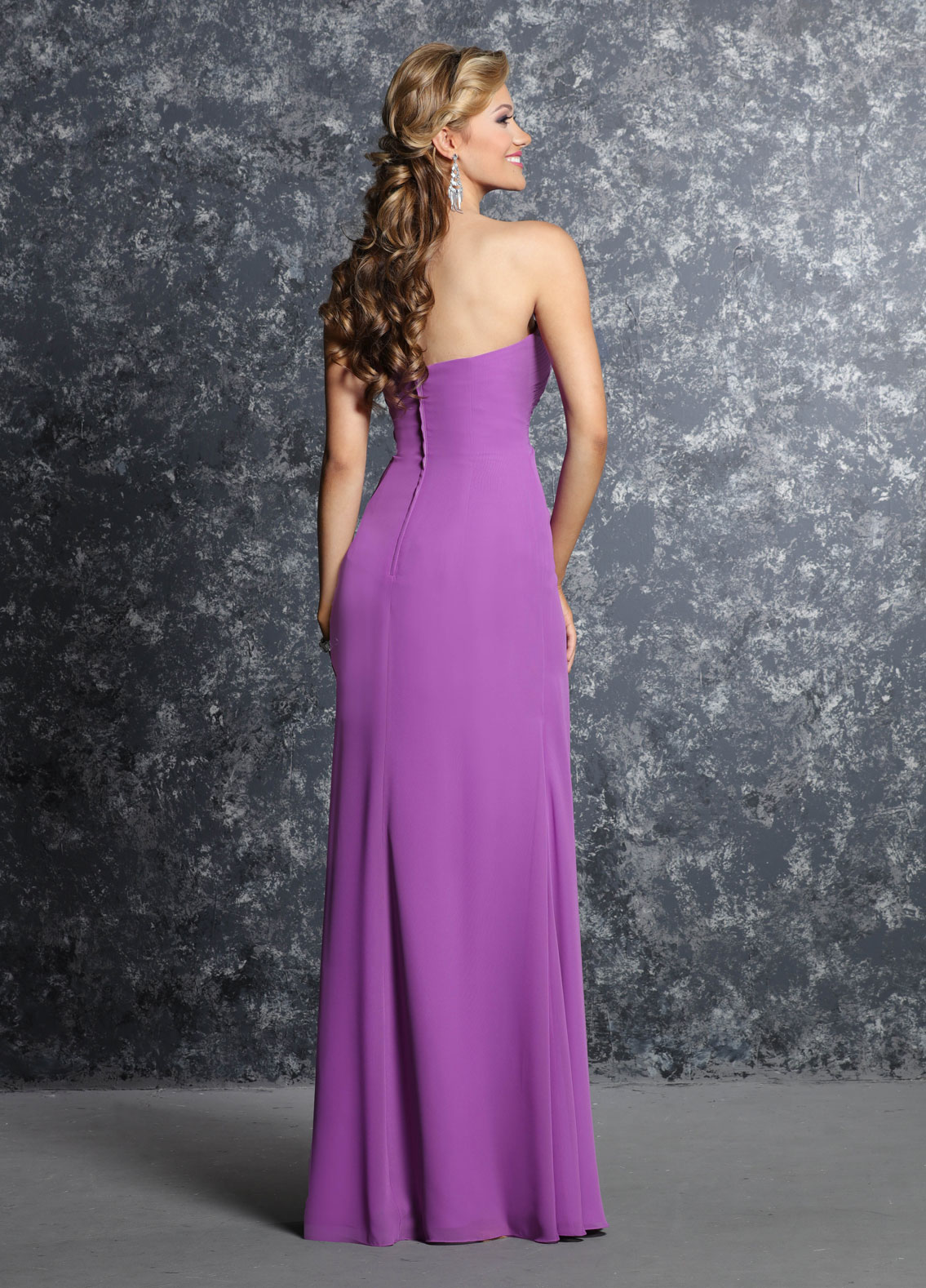 To see more details Click HERE for DaVinci Bridesmaid Style #60232
Style #9188: Strapless Chiffon A-Line Floor Length Bridesmaid Dress, Ruched Bodice, Contrast Ribbon Belt
To see more details Click HERE for DaVinci Bridesmaid Style #9188
Style #60174: Chiffon A-Line Floor Length Bridesmaid Dress, Ruched Empire Bodice, Strapless Sweetheart Neckline
To see more details Click HERE for DaVinci Bridesmaid Style #60174
Fun & Flirty Floor Length Bridesmaid Dresses: Silky Chiffon Slip Dresses & Sheaths
Style #60351: Chiffon A-Line Floor Length Bridesmaid Dress, Ruched Empire Bodice, Sweetheart Neckline, Spaghetti Straps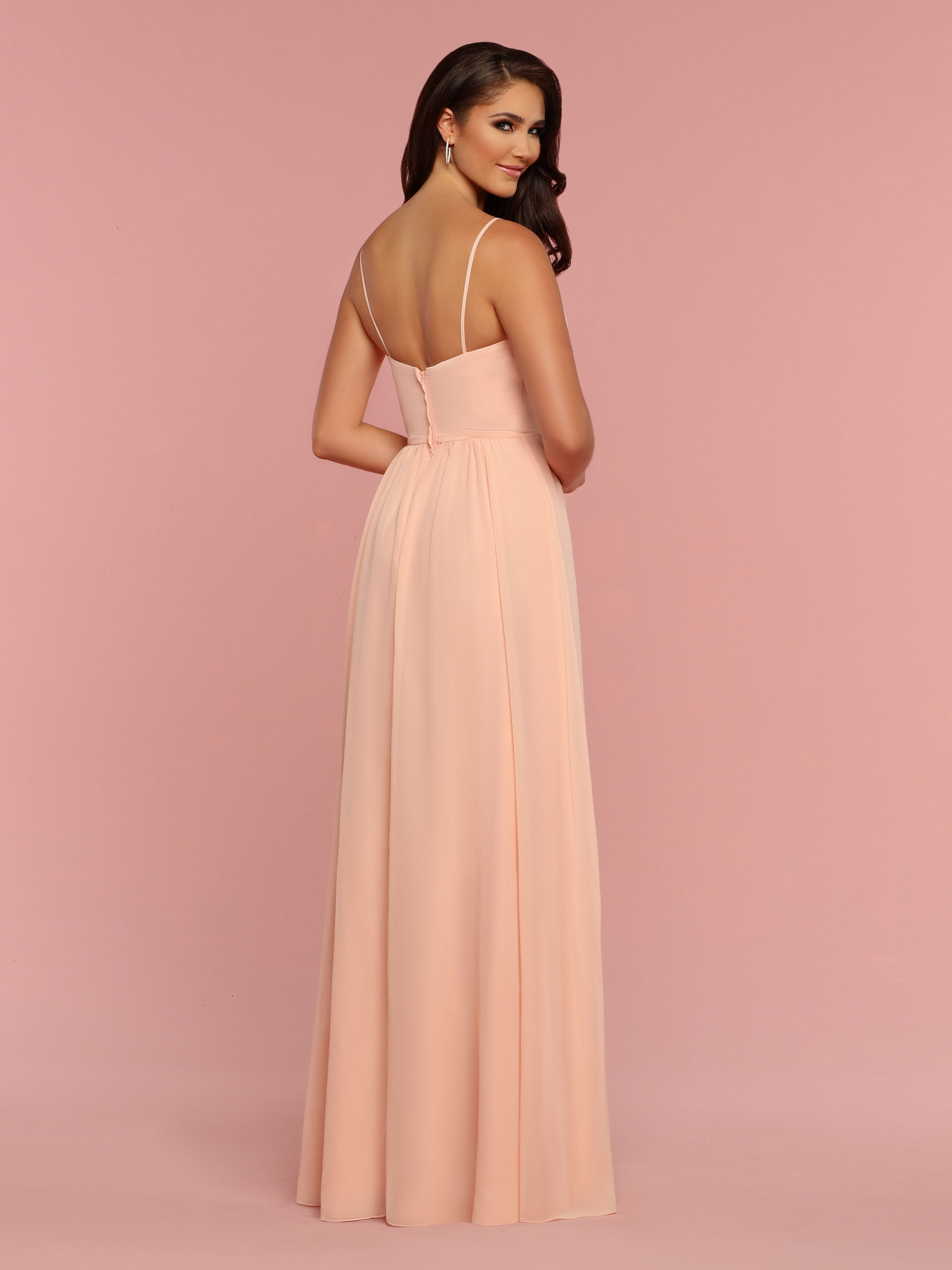 To see more details Click HERE for DaVinci Bridesmaid Style #60351
Style #9314: Strapless Chiffon Floor Length Bridesmaid Dress, Ruched Empire Bodice, Contrast Sash
To see more details Click HERE for DaVinci Bridesmaid Style #9314
Style #60317: Chiffon A-Line Floor Length Bridesmaid Dress, Full Skirt, Ruched Empire Bodice, Sweetheart Neckline, Shoulder Straps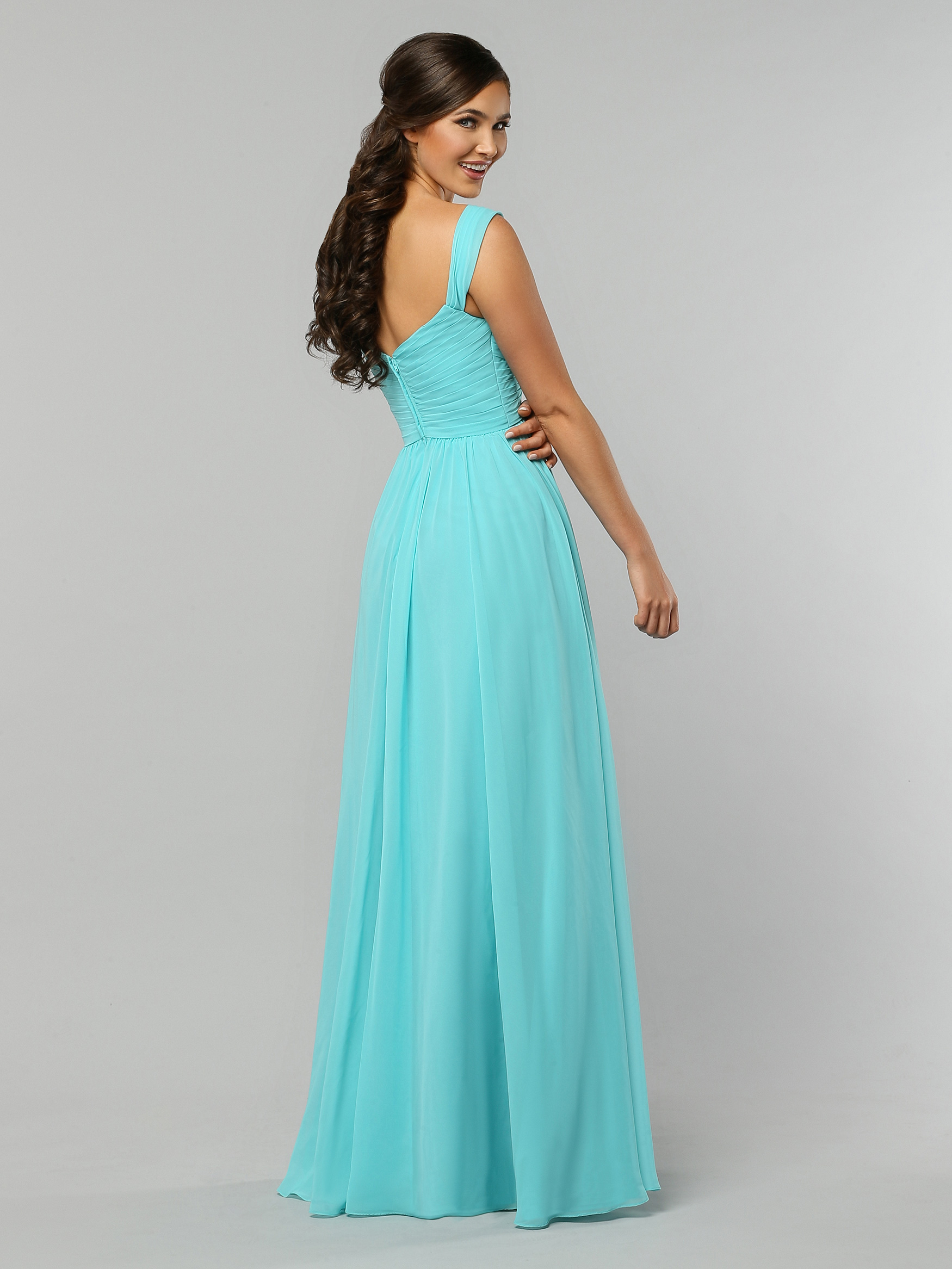 To see more details Click HERE for DaVinci Bridesmaid Style #60317 
Fun & Flirty Floor Length Bridesmaid Dresses: Heavenly Halter Gowns
Style #60316: Chiffon A-Line Floor Length Bridesmaid Dress, Full Skirt, Ruched Sweetheart Halter Neckline, Back Strap Detail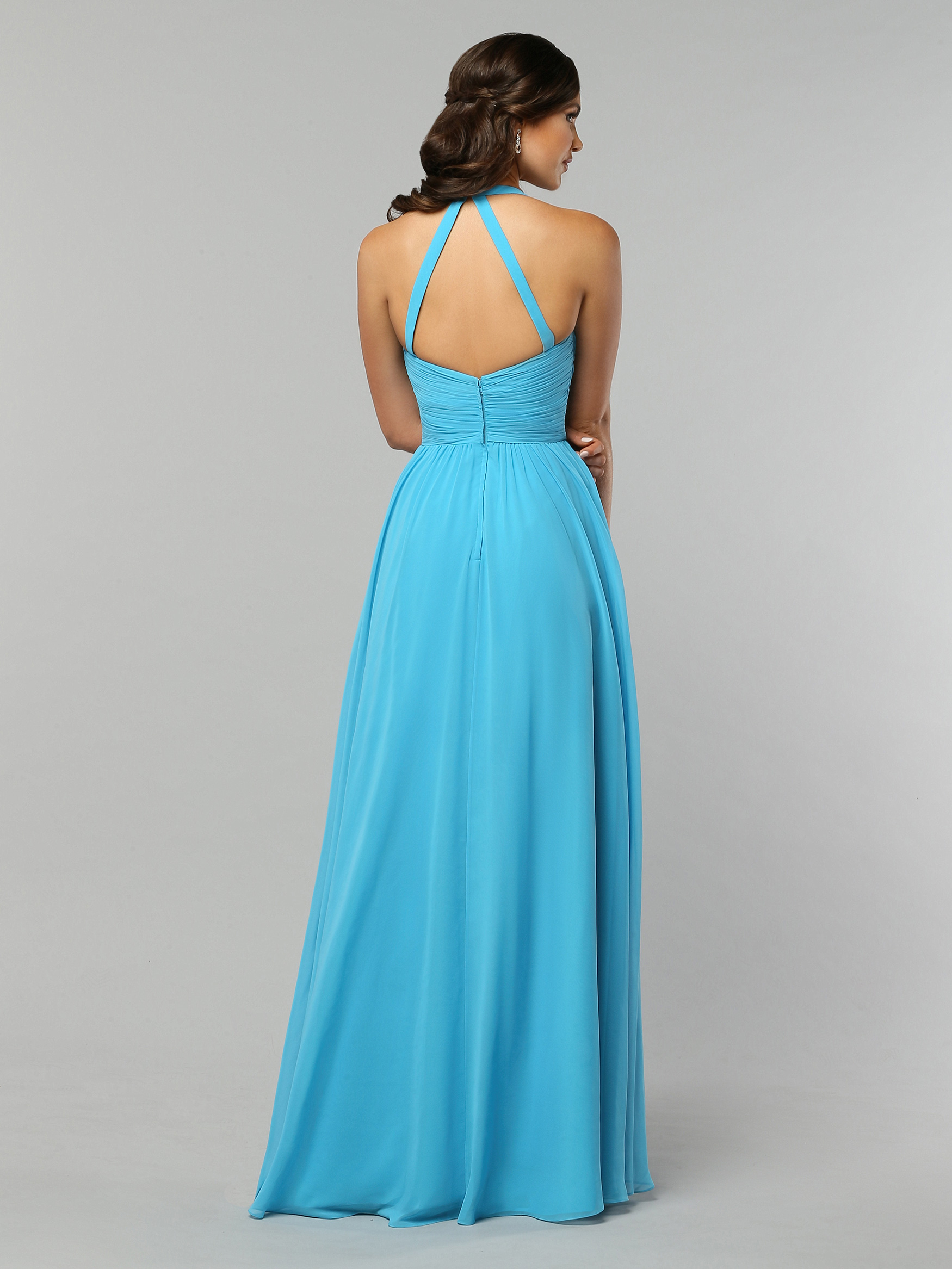 To see more details Click HERE for DaVinci Bridesmaid Style #60316 
Style #60275: Chiffon A-Line Floor Length Bridesmaid Dress, Full Skirt, Ruched Halter Neckline, Wide Lace Back Straps, Keyhole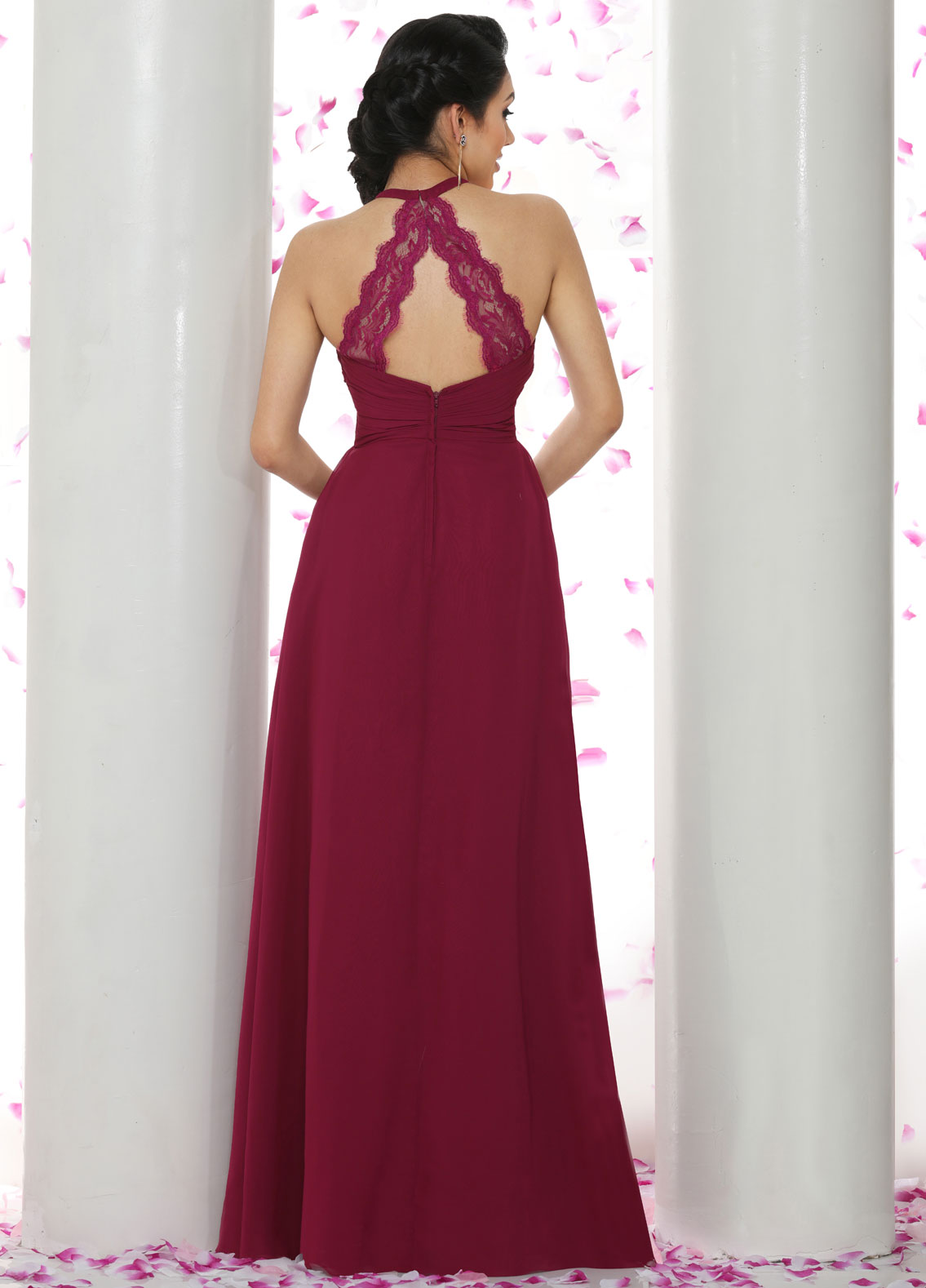 To see more details Click HERE for DaVinci Bridesmaid Style #60275
Style #60273: Chiffon A-Line Floor Length Bridesmaid Dress, Full Skirt, Ruched V-Neck Halter Bodice, Beaded Belt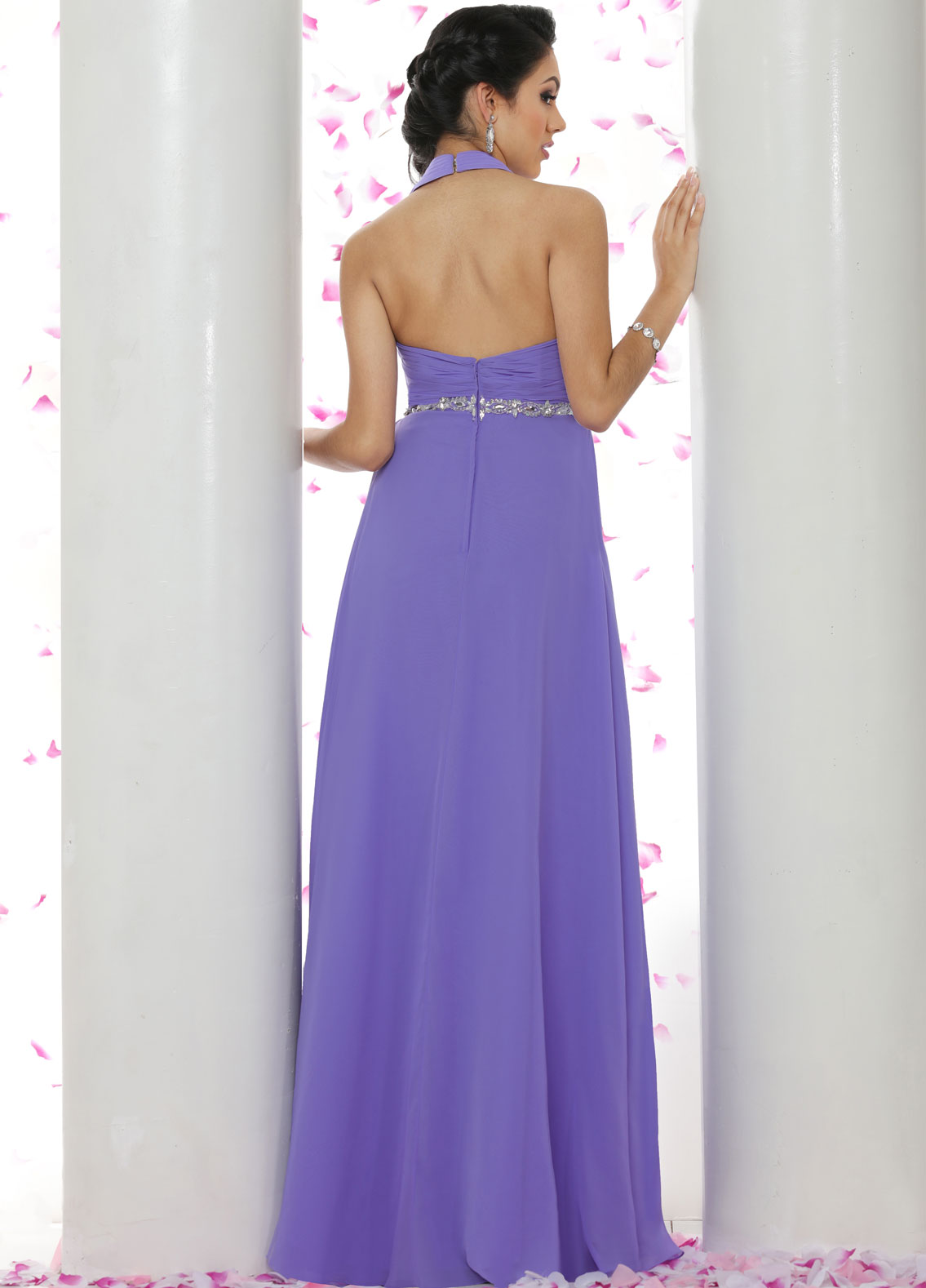 To see more details Click HERE for DaVinci Bridesmaid Style #60273