Add more glamour & glitz to your wedding party! Let your bridesmaids shine in our Best Sequin & Sparkly Bridesmaid Dresses for 2020 collection.
Sparkling bridesmaid dresses add just the right touch of personality and flair to your special day. Our collection includes modern metallic sequin dresses in gold, rose gold and silver. We also feature custom jewel tones like midnight blue, fuchsia & black.
You can add a soft feminine feel by choosing sequin bridesmaids dresses in delicate blush.
If your wedding is more casual but you still want to dazzle, consider simple and elegant short sequin dresses. Or go all out with an evening gown look with full-length sequin sheaths in solid sequin fabric & floral sequin tulle.
When you choose your Bridesmaid Dresses from DaVinci Bridal's Best Sequin & Sparkly Bridesmaid Dresses for 2020 …
You know that your gowns will be created by one of the premiere bridal dress companies in the world. We use only top quality fabrics fashioned into high fashion design using high-end construction. We guarantee you'll love their affordable prices. A DaVinci is the bridal dress retailers love to carry because, best of all, most of these dresses are available for rush delivery at no extra charge!
Best Sequin & Sparkly Bridesmaid Dresses for 2020: Allover Sequin Dresses
DaVinci Bridesmaid Style #60360: Floral Sequined Tulle A-Line Bridesmaid Dress. Sweetheart Neckline with Spaghetti Straps, Open Back, Flared Floor Length A-Line Skirt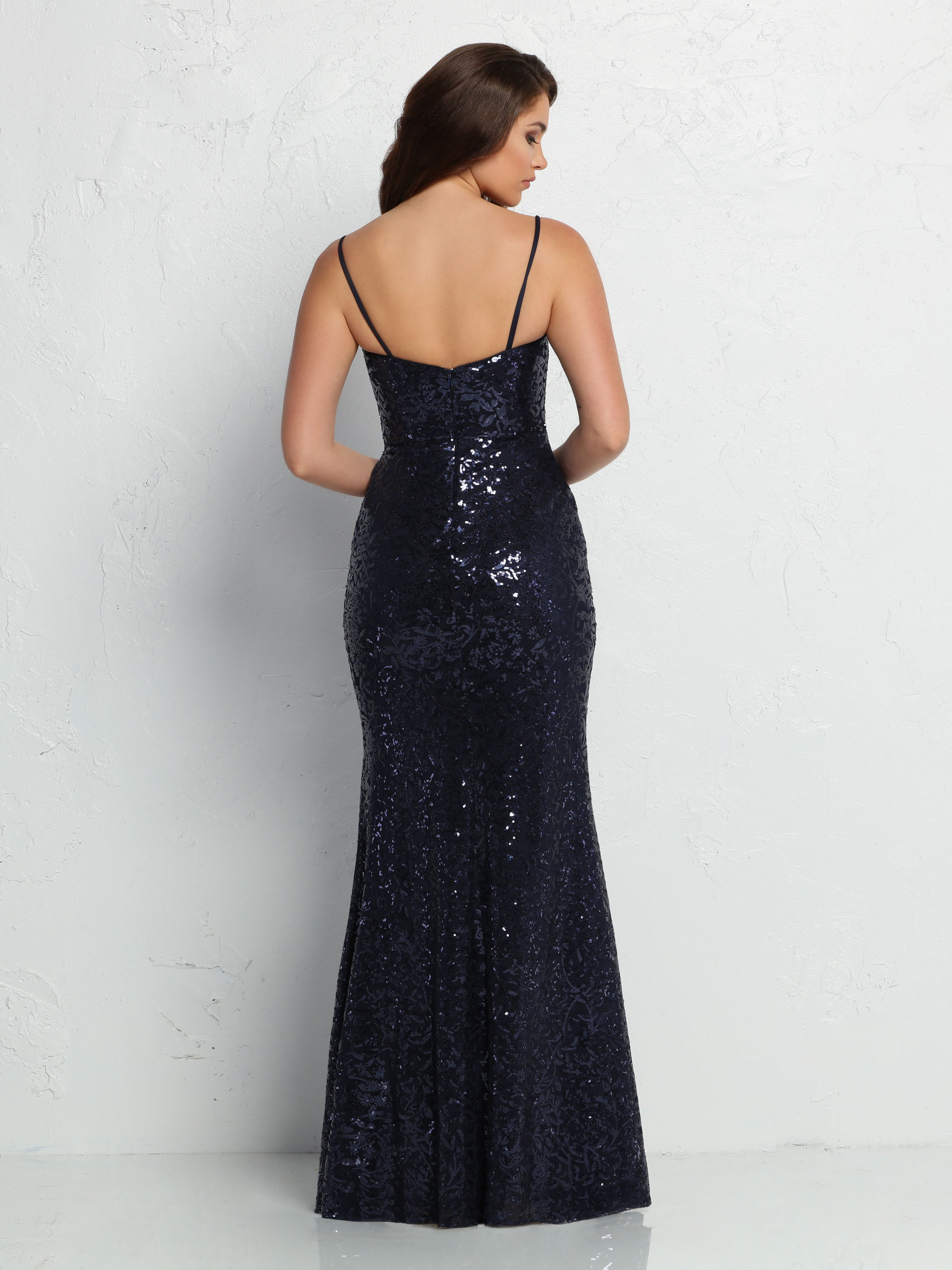 Available with: Black, Gold, Midnight & Wine Floral Sequined Tulle
To see more details Click HERE for DaVinci Bridesmaid Style #60360
DaVinci Occasions #S1002: All Sequin Fit & Flare Bridesmaid Dress. High Halter Bodice, Wide Neckband, Flared Skirt and Floor Length Hem
Available in: Aubergine, Black, Blush, Cobalt, Fuschia, Gray, Rose Gold, SilverTo see more details Click HERE for DaVinci Occasions Style #S1002
DaVinci Bridesmaid Style #60335: Sequin Tulle A-Line Bridesmaid Dress. Sweetheart Neckline, Spaghetti Straps, Bloused Waist, Slim A-Line Skirt and Floor Length Hem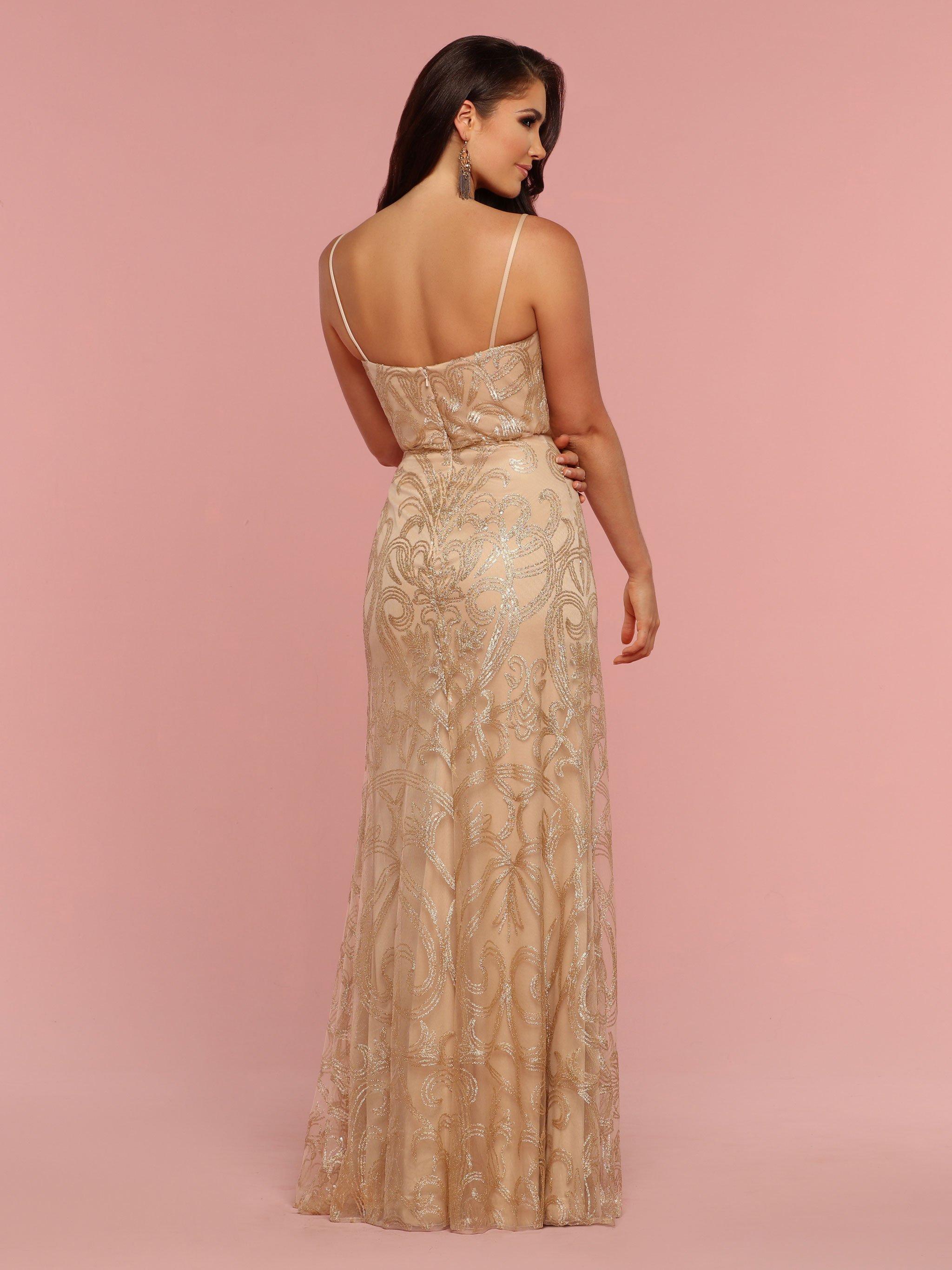 Available with: Black, Gold, Navy or Red Tulle with Matching or Contrasting Color Jersey Lining
To see more details Click HERE for DaVinci Bridesmaid Style #60335
Best Sequin & Sparkly Bridesmaid Dresses for 2020: Sequin Bodice Bridesmaid Gowns
 DaVinci Bridesmaid Style #60238: Chiffon & Sequin A-Line Bridesmaid Dress. Fitted Sequin Bodice, Sweetheart Neckline, Sequin Straps and Scoop Back. Gathered Chiffon Skirt, Satin Waistband, Floor Length Hem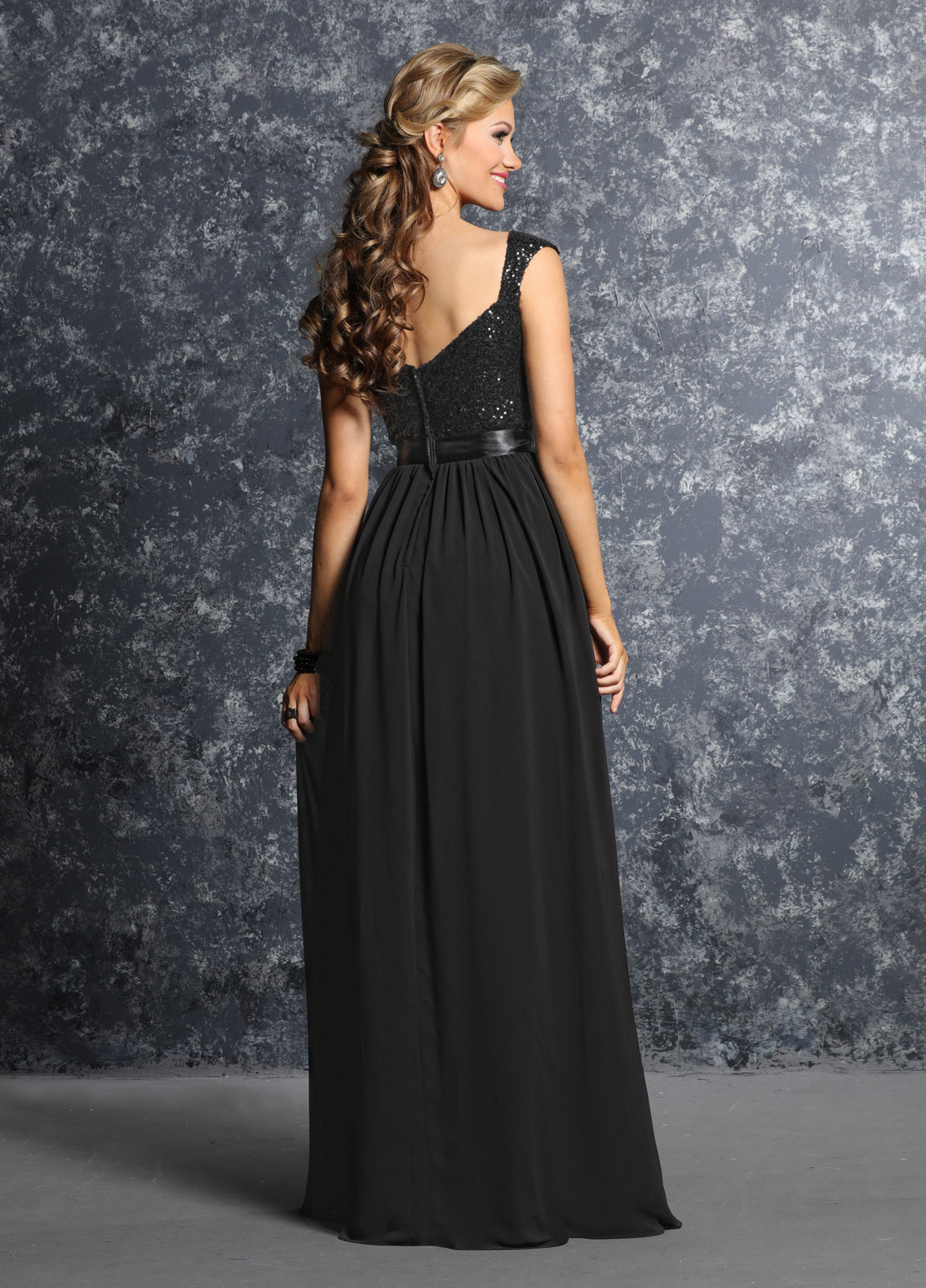 Available with: Aubergine, Black, Blush, Cobalt, Fuchsia, Gray, Rose Gold or Silver Sequin Bodice with Matching or Contrasting Color Chiffon Skirt
To see more details Click HERE for DaVinci Bridesmaid Style #60238
DaVinci Occasions #S1001: Chiffon & Sequin A-Line Bridesmaid & Evening Dress. Fitted Sequin Bodice, Sweetheart Neckline, Spaghetti Straps, Open V-Back. Chiffon Skirt, Satin Ribbon Waistband Belt and Floor Length Hem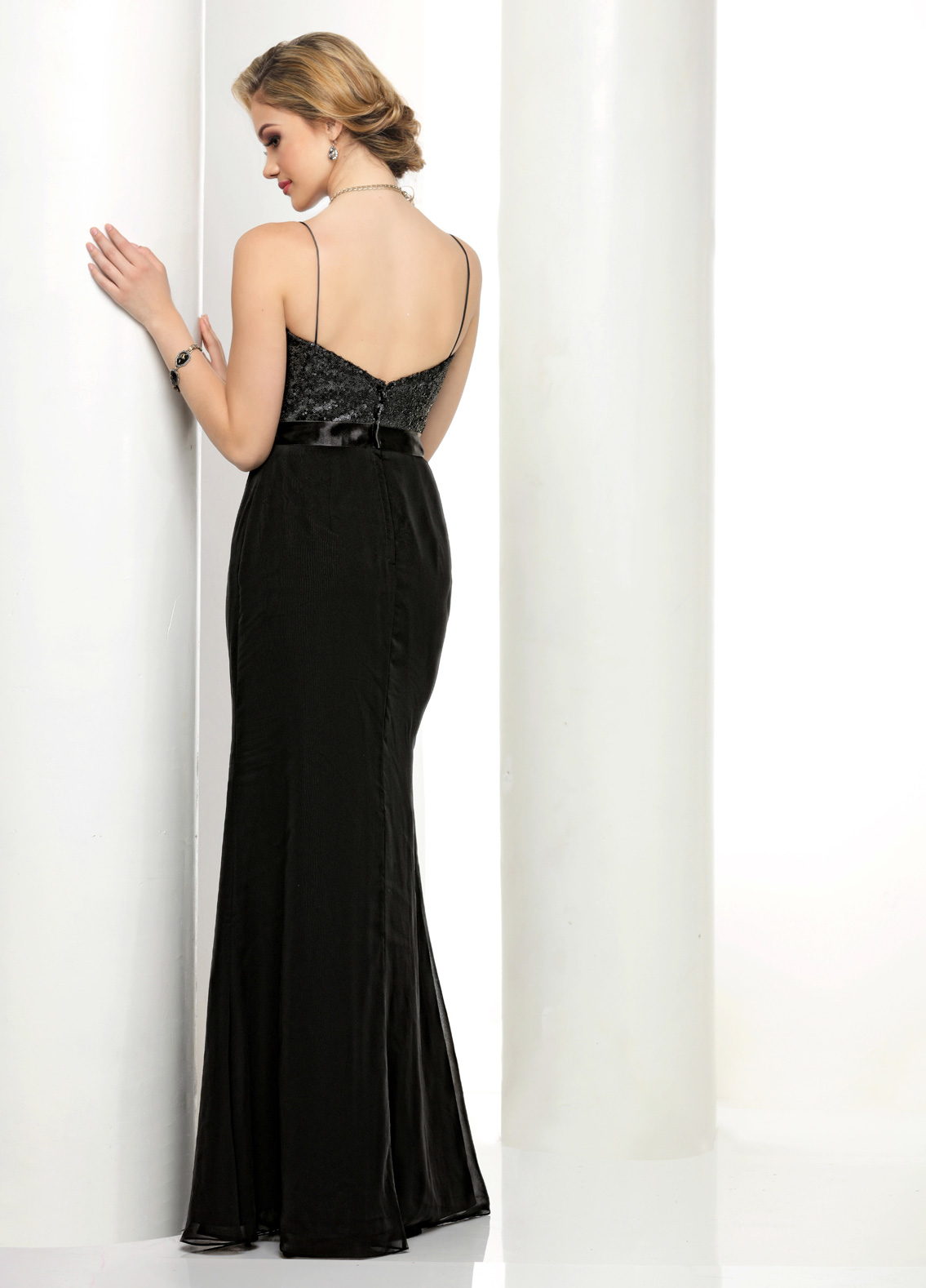 Available with: Aubergine, Black, Blush, Cobalt, Fuchsia, Gray, Rose Gold or Silver Sequin Bodice with Matching or Contrasting Color Chiffon Skirt
To see more details Click HERE for DaVinci Occasions Style #S1001
DaVinci Occasions #S1003: Sequin & Chiffon A-Line Bridesmaid & Evening Dress. Ruched Sequin Strapless Sweetheart Bodice, Wide Satin Waistband Belt. Gathered Chiffon Skirt, Floor Length Hem
Available with: Aubergine, Black, Blush, Cobalt, Fuchsia, Gray, Rose Gold or Silver Sequin Bodice with Matching or Contrasting Color Chiffon SkirtTo see more details Click HERE for DaVinci Occasions Style #S1003
DaVinci Occasions #S1008: Chiffon & Sequin A-Line Fit & Flare Bridesmaid & Evening Dress. Fitted Sequin Bodice, High Halter Neckline with Small Keyhole, Open Back, Keyhole. Floor Length Chiffon Skirt, Satin Waistband Belt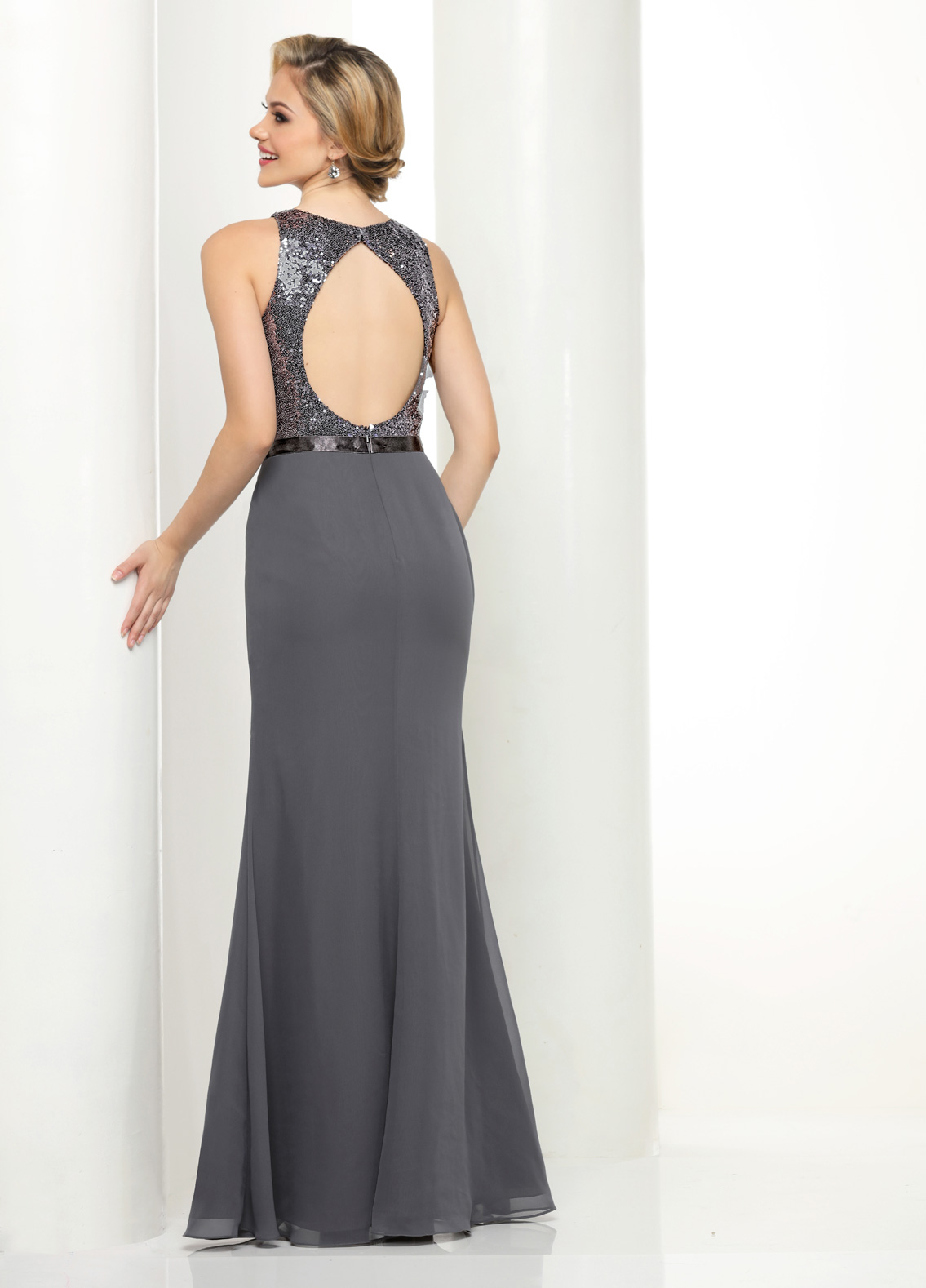 Available with: Aubergine, Black, Blush, Cobalt, Fuchsia, Gray, Rose Gold or Silver Sequin Bodice with Matching or Contrasting Color Chiffon Skirt
To see more details Click HERE for DaVinci Occasions Style #S1008
DaVinci Occasions #S1009: Chiffon & Sequin A-Line Fit & Flare Bridesmaid & Evening Dress. Fitted Sequin Bodice, Sweetheart Neckline, Shoulder Straps, Double Keyhole Back. Chiffon Skirt with Inverted Center Front Pleat and Floor Length Hem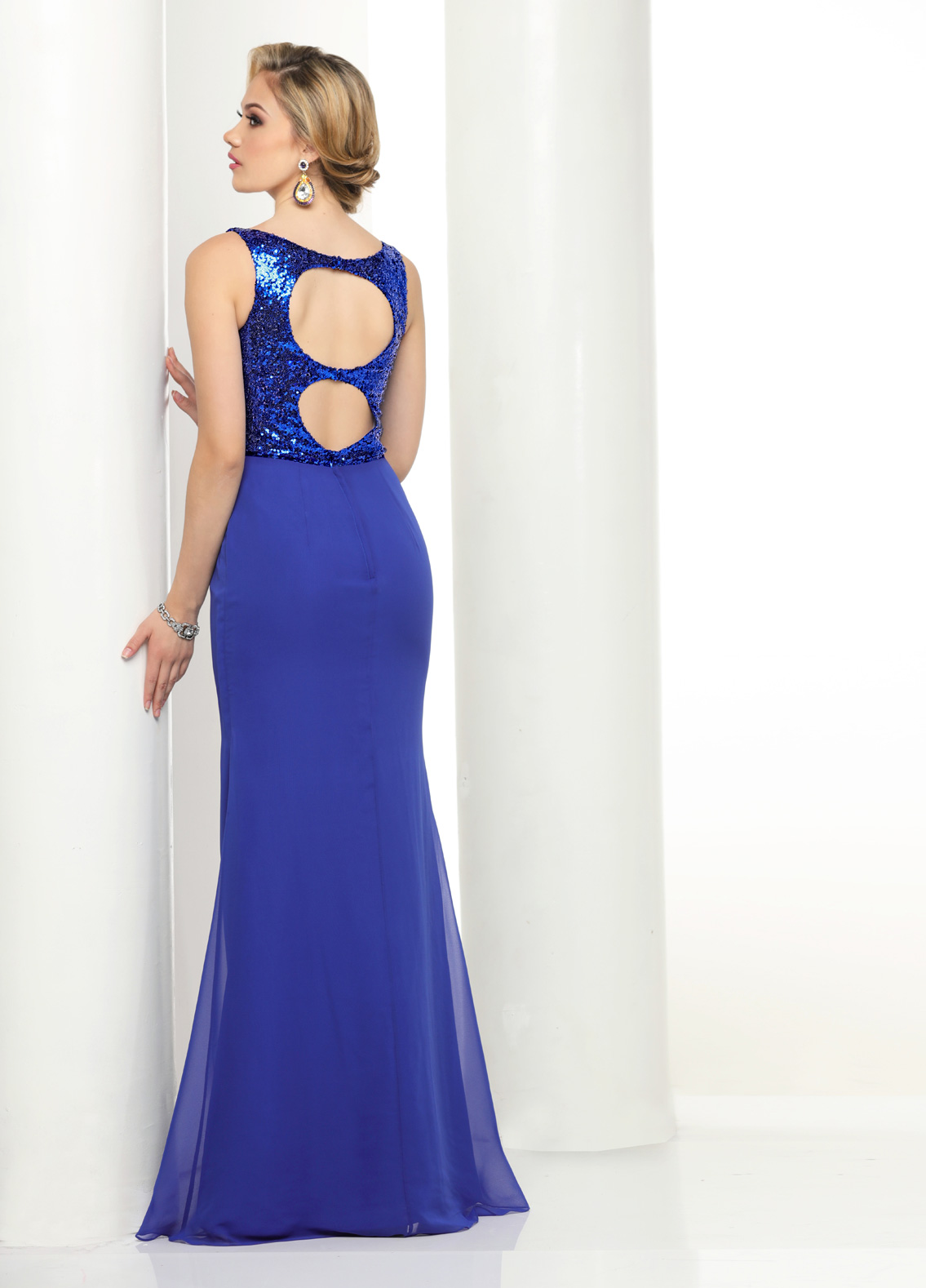 Available with: Aubergine, Black, Blush, Cobalt, Fuchsia, Gray, Rose Gold or Silver Sequin Bodice with Matching or Contrasting Color Chiffon Skirt
To see more details Click HERE for DaVinci Occasions Style #S1009
DaVinci Occasions #S1011: Satin, Sequin & Tulle A-Line Bridesmaid & Evening Dress. Fitted Sequin Sweetheart Bodice, Sheer Tulle High Neck Halter Neckline, Satin Ribbon Neckband. Criss Cross Spaghetti Straps over Open Back. Satin Waistband Belt, Gathered Tulle Skirt, Floor Length Hem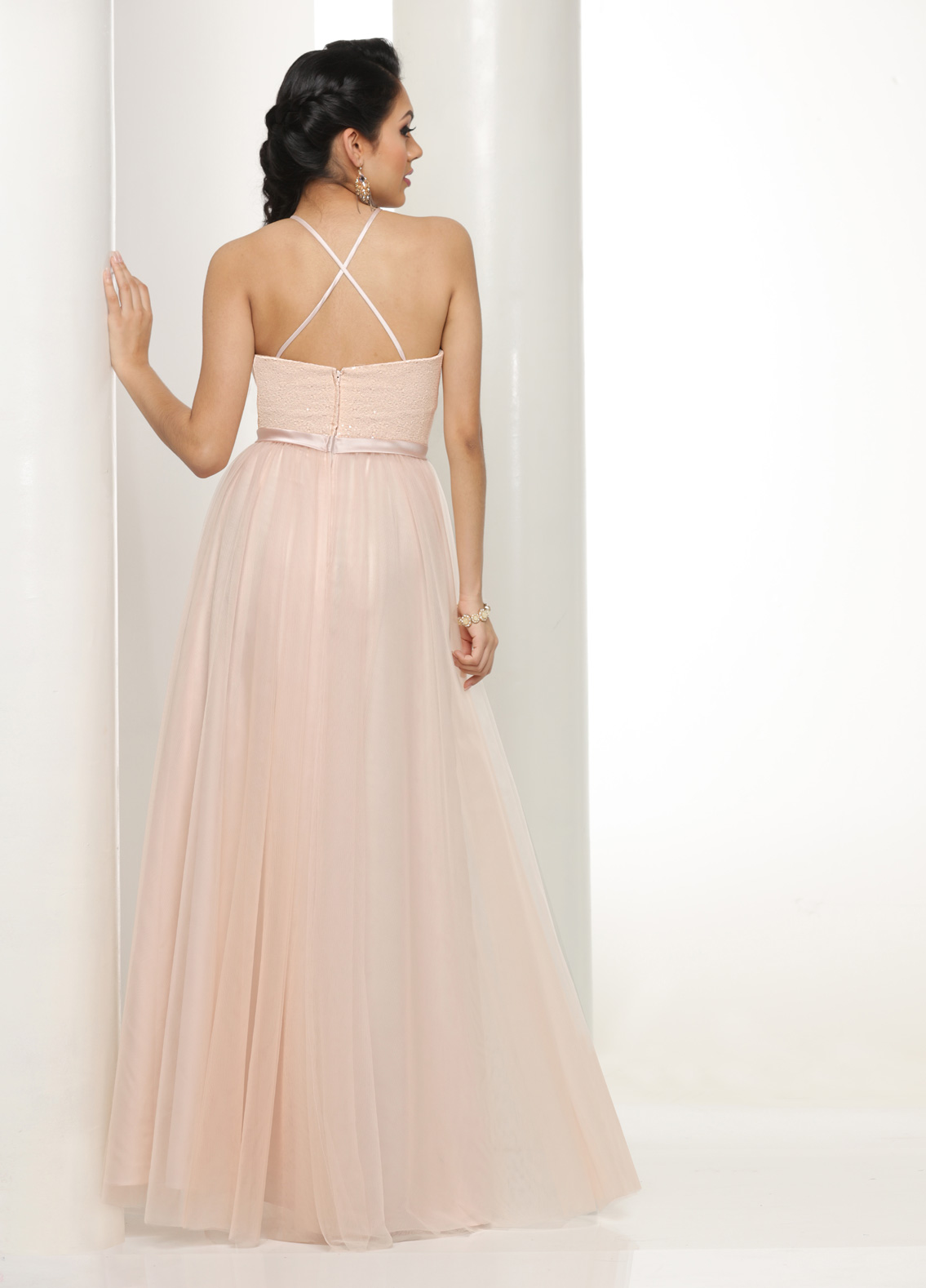 Available with: Aubergine, Black, Blush, Cobalt, Fuchsia, Gray, Rose Gold or Silver Sequin Bodice with Matching or Contrasting Color Tulle Skirt
To see more details Click HERE for DaVinci Occasions Style # S1011
Best Sequin & Sparkly Bridesmaid Dresses for 2020: Short Sequin Bridesmaid Dresses
DaVinci Occasions #S1010: Short All Sequin Fitted Bridesmaid & Cocktail Dress. Ruched Bodice, Strapless Sweetheart Neckline, Open Back. Pencil Skirt with Above the Knee Hem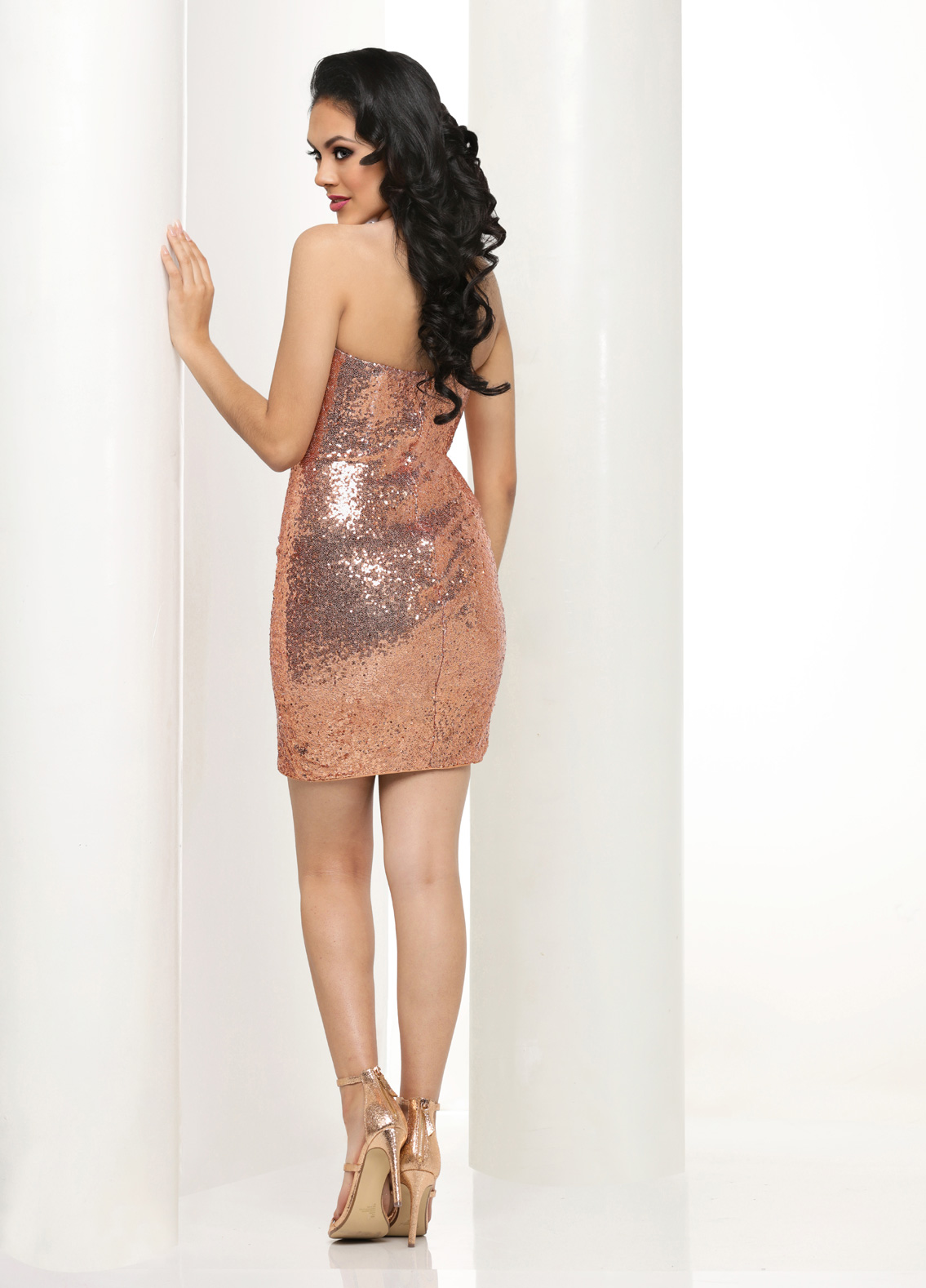 Available with: Aubergine, Black, Blush, Cobalt, Fuchsia, Gray, Rose Gold, Silver
To see more details Click HERE for DaVinci Occasions Style #S1010
DaVinci Occasions #S1006: Short Sequin A-Line Bridesmaid & Cocktail Dress. V-Neckline, Open V-Back. Flared Skirt and Above the Knee Hem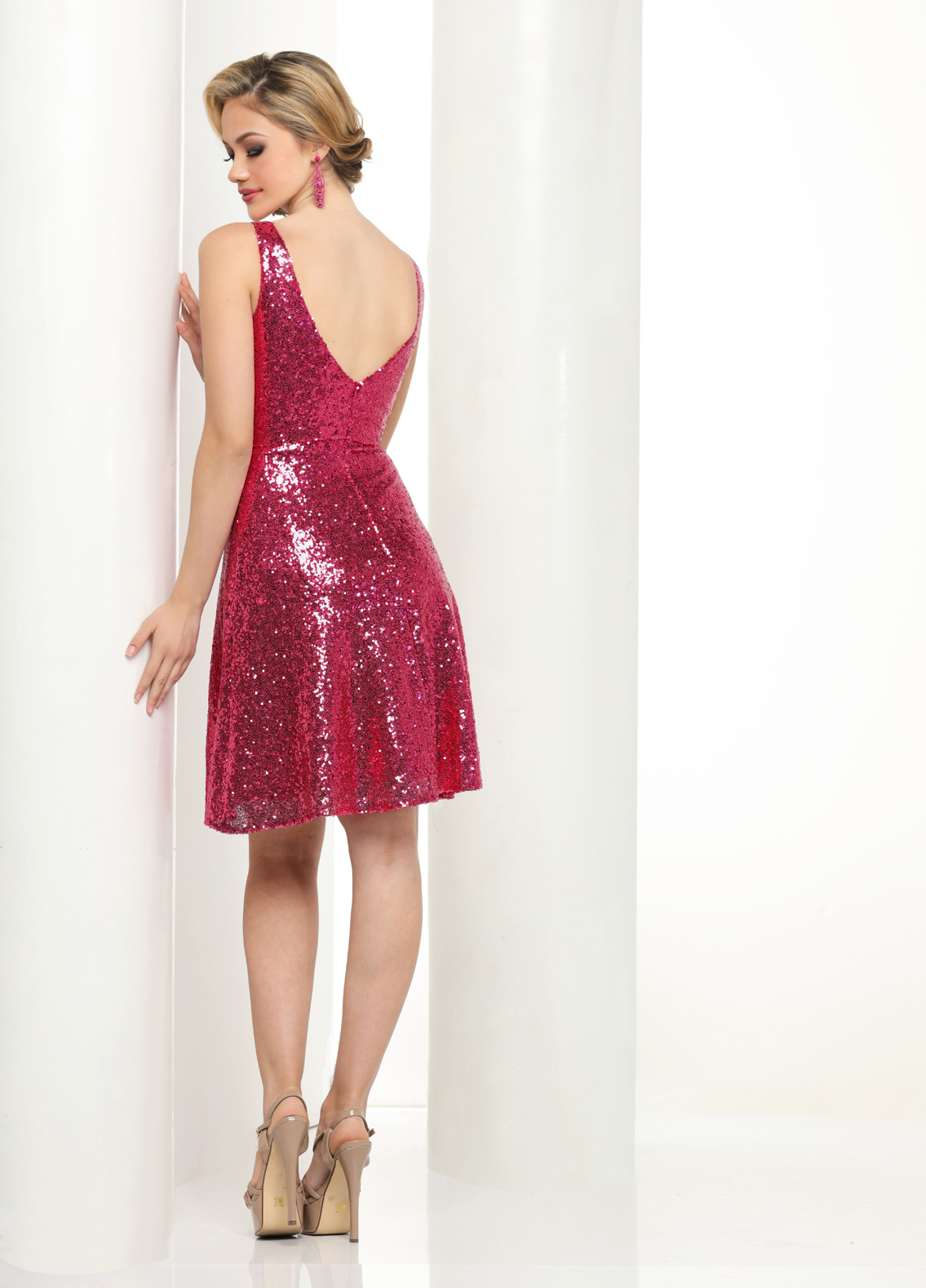 Available with: Aubergine, Black, Blush, Cobalt, Fuchsia, Gray, Rose Gold, Silver
To see more details Click HERE for DaVinci Occasions Style #S1006
DaVinci Occasions #S1005: Short Satin, Sequin & Tulle A-Line Bridesmaid & Cocktail Dress. Fitted Sequin Bodice Sweetheart Neckline, Spaghetti Straps, Open Back. Gathered Tulle Skirt, Satin Ribbon Waistband Belt, Above the Knee Hem
Available with: Aubergine, Black, Blush, Cobalt, Fuchsia, Gray, Rose Gold or Silver Sequin Bodice with Matching or Contrasting Color Tulle SkirtTo see more details Click HERE for DaVinci Occasions Style #S1005
DaVinci Occasions #S1007: Short Sequin A-line Bridesmaid & Cocktail Dress. V-Neckline, Above the Knee Pencil Skirt. Removable Knee-Length Gathered Tulle Skirt on Satin Ribbon Waistband Belt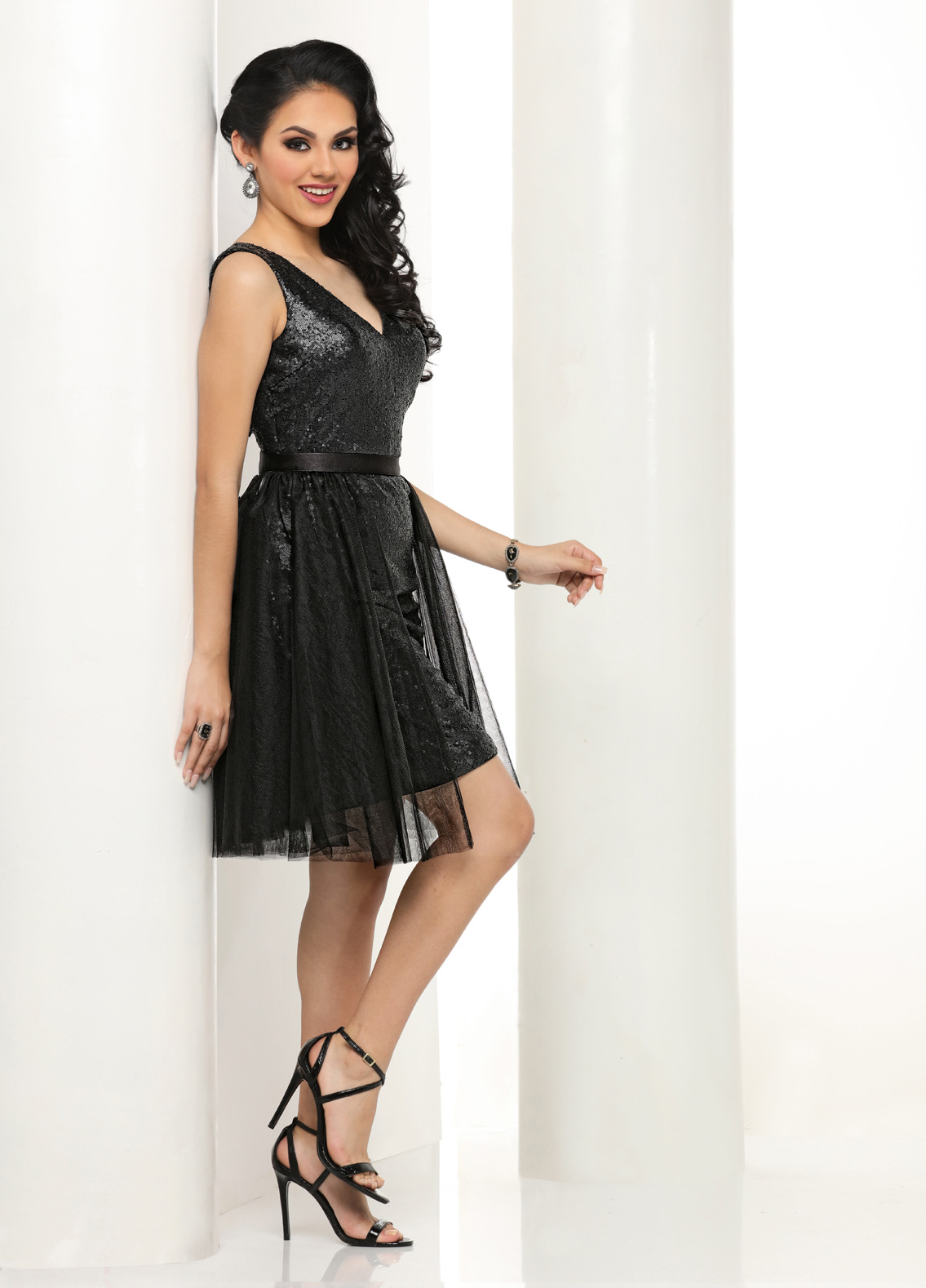 Available with: Aubergine, Black, Blush, Cobalt, Fuchsia, Gray, Rose Gold or Silver Sequin Bodice with Matching or Contrasting Removable Tulle Skirt
To see more details Click HERE for DaVinci Occasions Style #S1007
DaVinci Occasions #S1004: Short Satin, Sequin & Tulle A-Line Bridesmaid & Cocktail Dress. Fitted Sequin Sweetheart Bodice, Sheer Bateau Neckline, Sheer Back with Keyhole. Flared Satin Skirt, Narrow Waistband Belt and Above the Knee Hem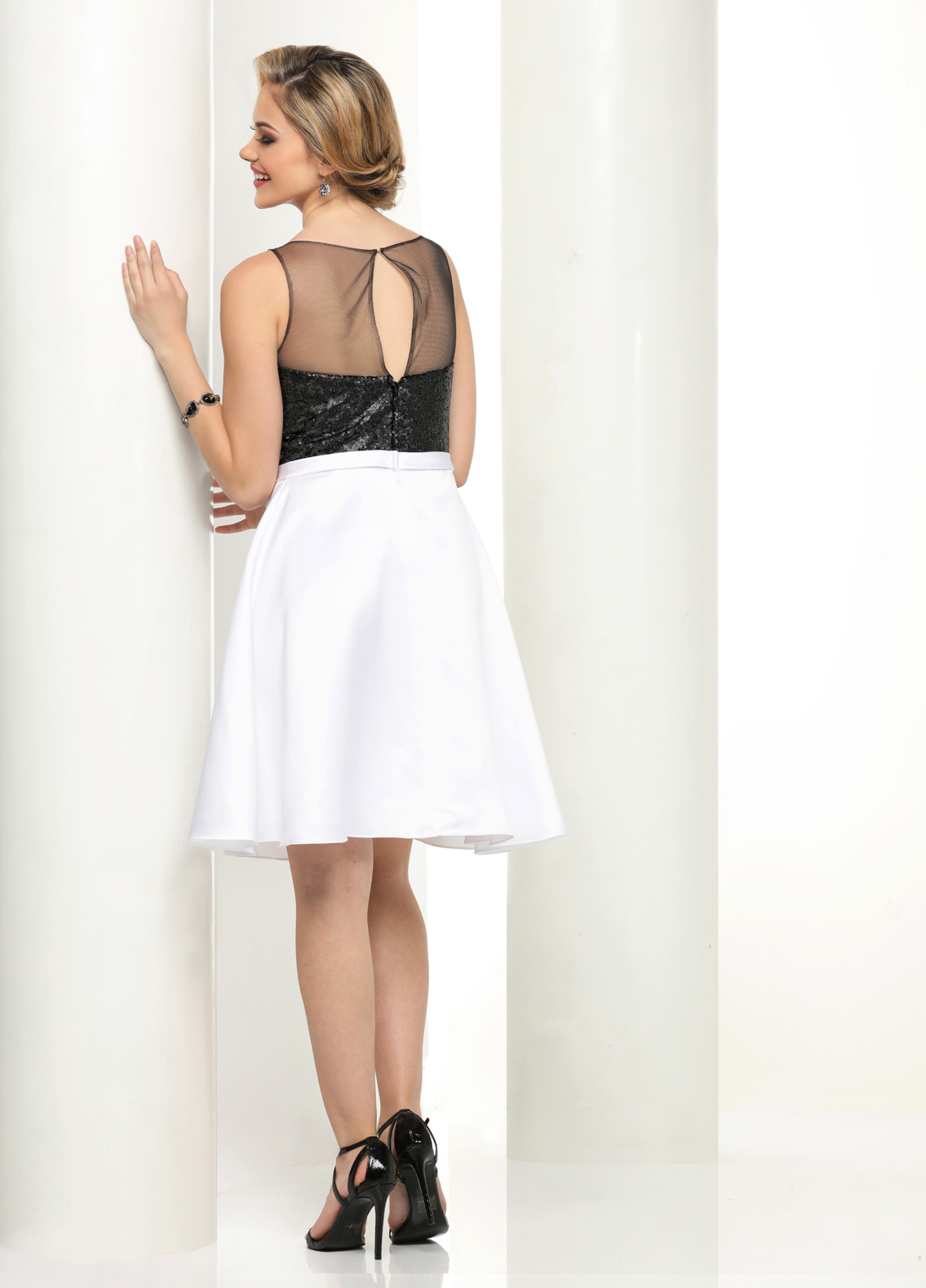 Available with: Aubergine, Black, Blush, Cobalt, Fuschia, Gray, Rose Gold or Silver Sequin Bodice with Matching or Contrasting Satin Skirt
To see more details Click HERE for DaVinci Occasions Style #S1004
For the best selection of sequin & sparkling wedding dresses for the glamorous bride, Click HERE or on the image below to shop our Allover Sparkle Wedding Dresses for 2020: 
Shop our entire selection of stunning Bridesmaid dresses, including our brand new 2020 dresses & gowns. Click HERE or on the image below for DaVinci Bridal Collection: Bridesmaid