You've probably got all the elements of a festive wedding reception down pat: Great food, an amazing host and hostess (you and your groom!), free-flowing liquid refreshments, and guests ready to party all night long. The one thing that's missing, though, is the music. Music is something you absolutely cannot do without—unless your wedding theme is "Ups cale Cafeteria," that is. (Just joking!)
Here is just about everything you need to know when it comes to your reception music. We've done all the work—now you only have to choose what's best for you!
The Party Feel You're Aiming For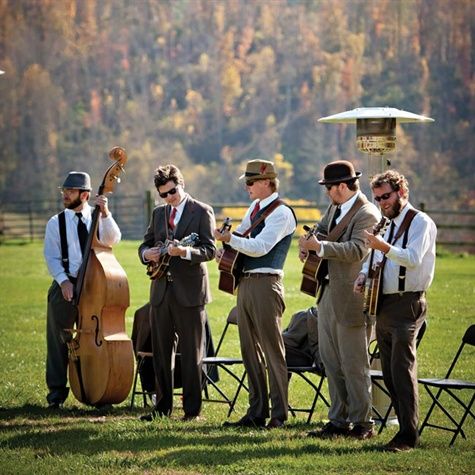 Different couples have different tastes in music, and the feel of their wedding will reflect it. The choice of band or DJ depends on the type of mood you want your reception to have. Some couples particularly like live music, so a band is a definite must-have. Others just want great music from various genres all night long. In this case, a DJ is the best bet. Still others want a band to play a set or two for part of the program, and then leave it to the DJ to handle the rest until the party winds down.
Musical Expectations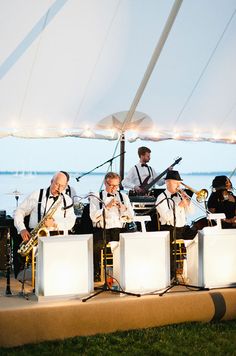 Hiring a band is different from hiring a DJ in more ways than you might think. Here are some common differences:
A DJ might be less expensive because only one or two people man the music.

A band might be more expensive because each member takes a cut of the fee.

Bands charge either by the set or by the hour, so you'll pay for each increment.

DJs will usually give you a fixed fee for a standard package.

With a live band, you might have to secure rentals for some of their equipment.

A DJ usually brings all of his own equipment, but may have some requirements for sound system particulars.
Hiring a Band or a DJ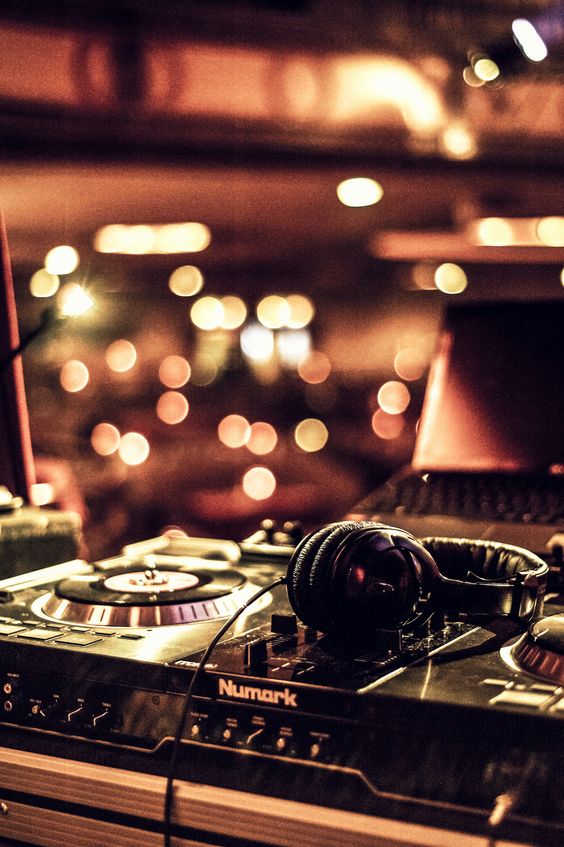 The internet is full of bands and DJs advertising their services, but many couples play it safe by personally checking our referrals or by hiring people they've already heard beforehand. Always get a referral. You have to know that your band or DJ is professional enough to play quality music for the time you require.
One word of advice: Never hire anybody you haven't heard—and preferably seen—perform, and that includes DJs!
If you happen to have friends in a musical group, you might ask them to play at your wedding—provided that you love their music, and that they have enough in their repertoire to last the entire night. You might even negotiate a friendlier fee or better yet, find friends generous enough to offer their talents as their gift to you!
Schedules and Set Lists
Once you've secured your DJ or band, coordinate with them regarding the location and schedule of your reception. Allow them enough time for setting up so that there's music playing even when the very first guests begin to arrive.
One thing that both bands and DJs will expect from you is a list of songs you want to be played at your wedding—and if not a specific list, then at the very least a genre. If you're very particular about music, provide them early on with a list of songs that you want to hear, as in weeks or months before your wedding date. A band will need to learn and practice—a DJ needs time to procure all the tracks. If making specific lists isn't your thing, just provide an overall genre and name a few of your favorite performers, groups, and maybe a couple of specific songs for the DJ or bandleader to select from.
Important note regarding song and genre selection: Just because you adore hip-hop or classic jazz does not mean you'll be hearing Tupac and Jay-Z—or Tony Bennett and Diana Krall—from the first to the last minute of your reception. There are times when other kinds of music will be more appropriate or simply serve as a subtle background to what's currently going on. Some of these include dinner music, cocktail hour music, and also music played during breaks When the reception revs up into party mode and everyone's merry and itching to dance up a storm, that's when you'll hear the majority of your favorites.
Note: Both DJs and live bands take breaks, so in order to not leave you with dead silence, they'll put on a recorded track of some kind, and they'll choose that filler music from your pre-determined preferences.
Their Obligations, Your Responsibilities
Apart from playing music, your music pro is responsible for arriving on time, setting up and dismantling equipment, and playing for the agreed-upon duration. For your part, you're expected to secure any music-related equipment that the band or DJ does not have—speakers, mixers, etc.—then seeing to it that they are well fed, and allowing them appropriate breaks. Yes, you paid for them to play at your wedding reception, but this does not mean they literally must play live music or spin tracks every single second. Breaks are necessary to give musicians' voices and fingers a break, and even DJs need pit stops and something to drink. During these times, you'll have canned music for the duration of the break until they resume their next set, as mentioned above.
A note about food and drink: You are responsible for feeding your musicians a decent meal. If you serve a buffet, just add them to the head count. If you're having a sit-down dinner and aren't comfortable paying per head, then you must make some kind of arrangement for an appropriate alternative. What we mean by this is that a cold sandwich and a bag of chips just isn't appropriate if your reception is at the Hilton and you're serving the rest of your guests a multi-course meal!
Also, make sure to give the band members or DJ a drink ticket or two, or make it known that they're allowed to have a drink on the house sometime toward the end of the evening. No professional will take advantage of you and perform inebriated, and many will politely decline. But if you don't make the sincere offer—and if you shortchange them on the meal—frankly, don't expect them to give you 110%. They're not stubborn or difficult or "giving you an attitude." They're just human!
Always Give Shoutouts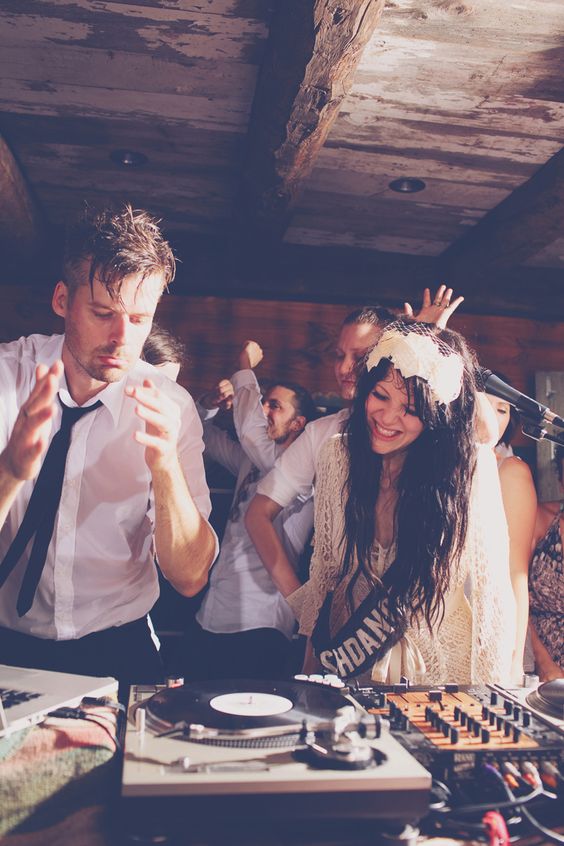 Even if you were less than 100% pleased, always put out a sincere thank you on social media. Also, sometime during the party segment of your reception, take the mic and publicly thank the band or DJ. (If you're already disappointed and all you can say is simply, "Thank you for being here," then say at least that much.)
If they rocked your house, though, promote them like crazy during and after your wedding. Make a big deal about telling them to pass out business cards, and recommend them to your friends and family. Also, if they're knocking everybody dead, take a moment during the reception to introduce them by name and maybe announce their next gig.
Remember: If people say your wedding was one memorable affair, especially if you hear how much your party rocked, the band or DJ will have definitely played a part!