If you've been looking for a weightless, floaty, fairy tale wedding day vibe, you'll love our 2020 Tulle Bridal Gowns & Wedding Dresses.
Delicate & dreamy, tulle is a popular fabric for designers because it lets them create intricate & elaborate gowns without a lot of heaviness.
You'll find tulle (pronounce it "tool") used for veils as a see-through fabric. But it also works beautifully as an accent for light & puffy skirts & gowns.
And how much more romantic can you get with a gown made of fabric originating in France? Tulle is named after the French city Tulle that's been famous for lace & silk production since the 1800s.
When you buy your Tulle Wedding Dress from DaVinci Bridal…
You know that your gown will be created by one of the premiere bridal dress companies in the world. We use only top quality fabrics fashioned into high fashion design using high-end construction. We guarantee you'll love their affordable prices. A DaVinci is the bridal dress retailers love to carry because best of all, most of these dresses are available for rush delivery at no extra charge!
Tulle Bridal Gowns & Wedding Dresses: Classic Tulle Ball Gowns
DaVinci Bridal Style #50608: Tulle A-Line Ball Gown Wedding Dress, Sheer Modest Bateau Neckline, Deep V-Back. Bodice, Lace Applique & Sequin Accent. Full Multi-Tier Tulle Skirt with Chapel Train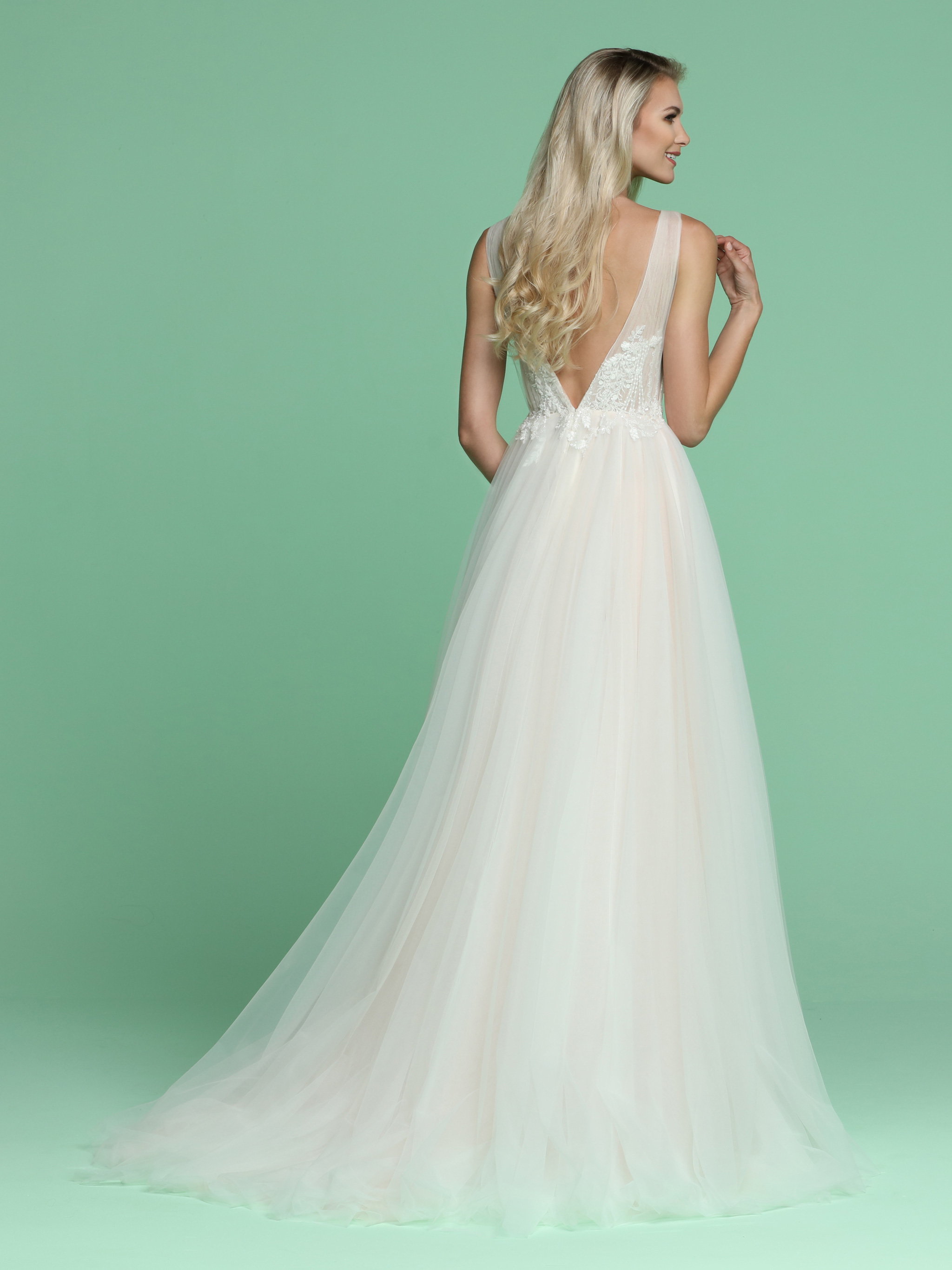 Available in: Ivory or White
To see more details Click HERE for DaVinci Bridal Style #50608
DaVinci Bridal Style #50614: Tulle A-Line Ball Gown, Strapless Sweetheart Neckline, Beaded Lace Applique Bodice. Full Multi-Layer Tulle Skirt, Chapel Train, Wide Wavy Hemline. Available in Two-Tone Color Option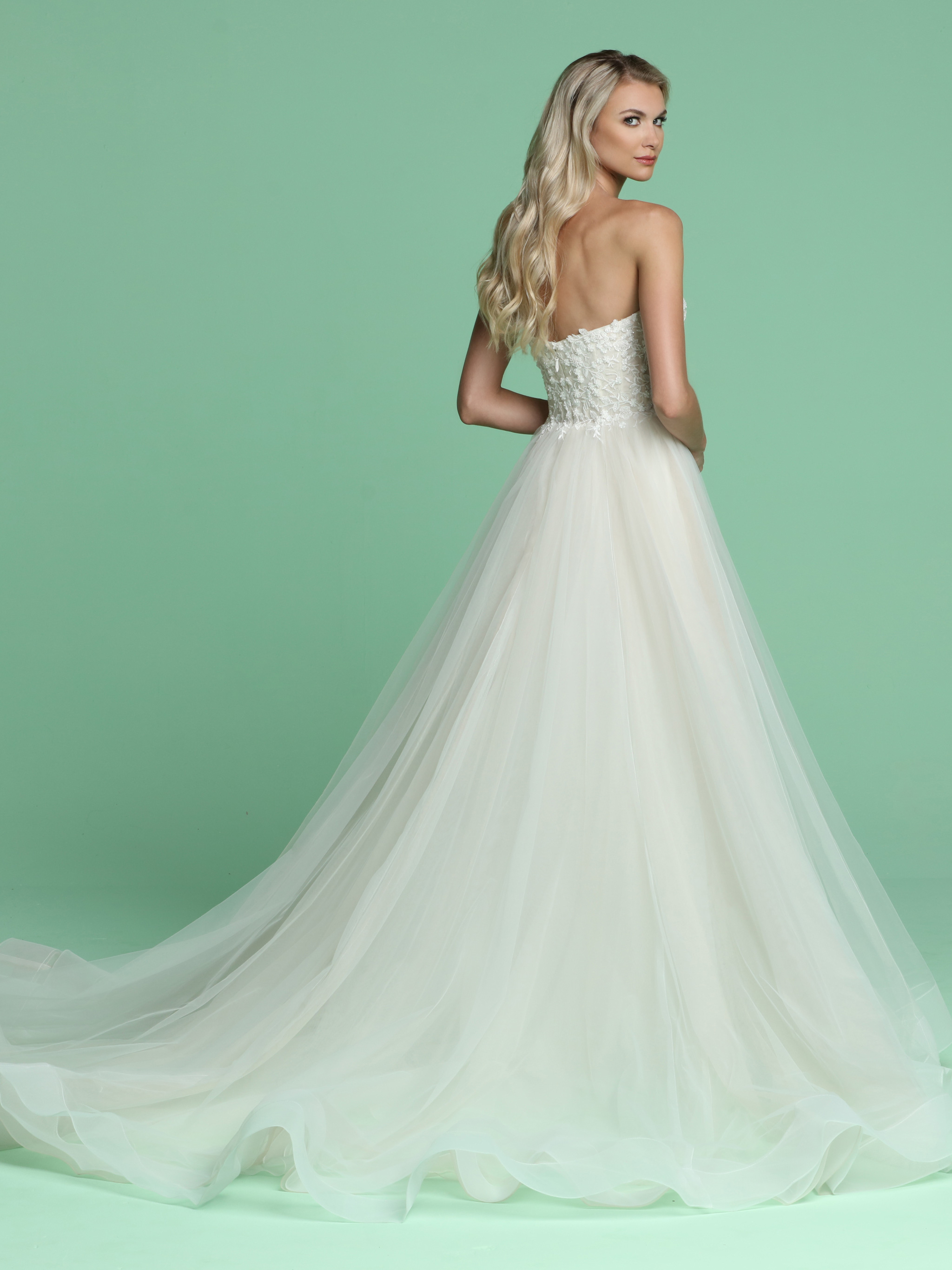 Available in: Ivory or Two-Tone Ivory/Nude
To see more details Click HERE for DaVinci Bridal Style #50614
DaVinci Bridal Style # 50601: Soft Tulle A-Line Ball Gown Wedding Dress, Modest V-Neck. Lace Applique on Bodice, Below Waist , Front Skirt Hem. Tiered Tulle Skirt with Chapel Train. Available in Two-Tone Color Option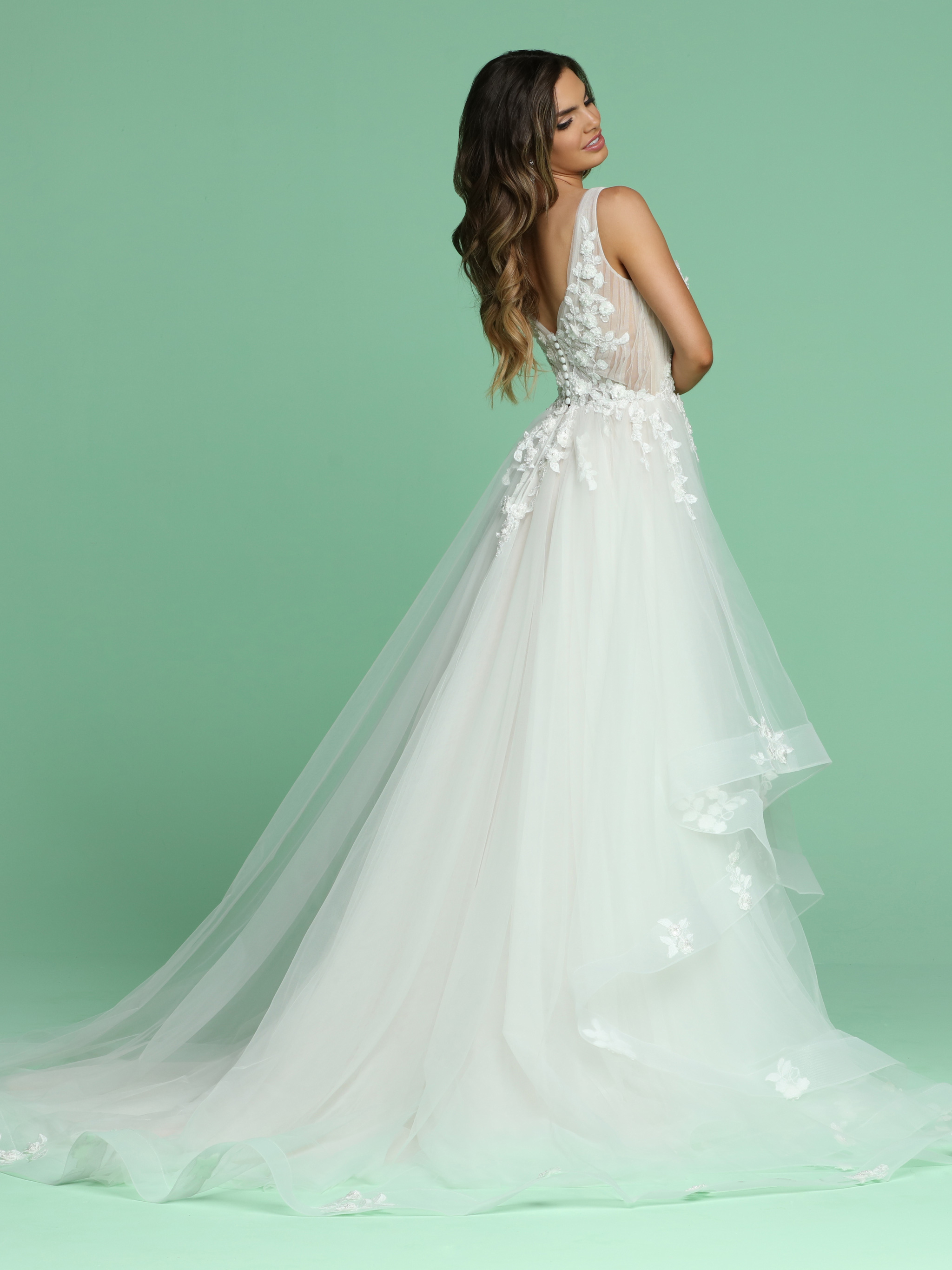 Available in: Ivory or Two-Tone Ivory/Blush
To see more details Click HERE for DaVinci Bridal Style #50601
DaVinci Bridal Style #50603: Tulle A-Line Ball Gown Wedding Dress, Beaded Bodice, Sweetheart Neckline, Delicate Spaghetti Straps. Deep Scoop Back. Full Multi-Tiered Tulle Skirt, Chapel Train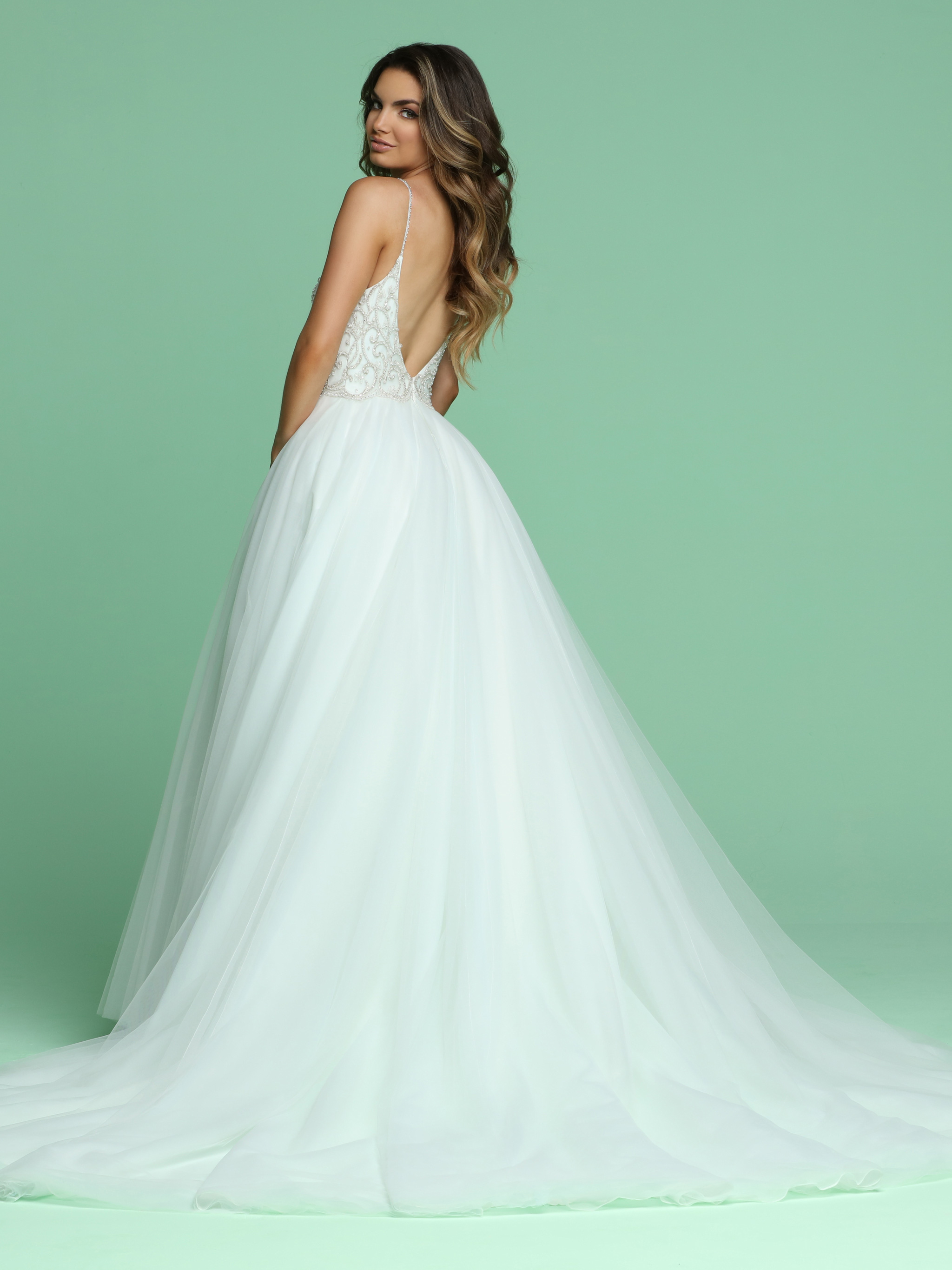 Available in: Ivory or White
To see more details Click HERE for DaVinci Bridal Style #50603
Tulle Bridal Gowns & Wedding Dresses: Classic Tulle Fit & Flare Dresses
DaVinci Bridal Style #50624: Tulle Fit & Flare Wedding Dress, Sweetheart Neckline, Narrow Shoulder Straps, Plunging V-Back. Lace Applique Bodice, Mermaid Trumpet Skirt, Chapel Train. Available in Two-Tone Color Option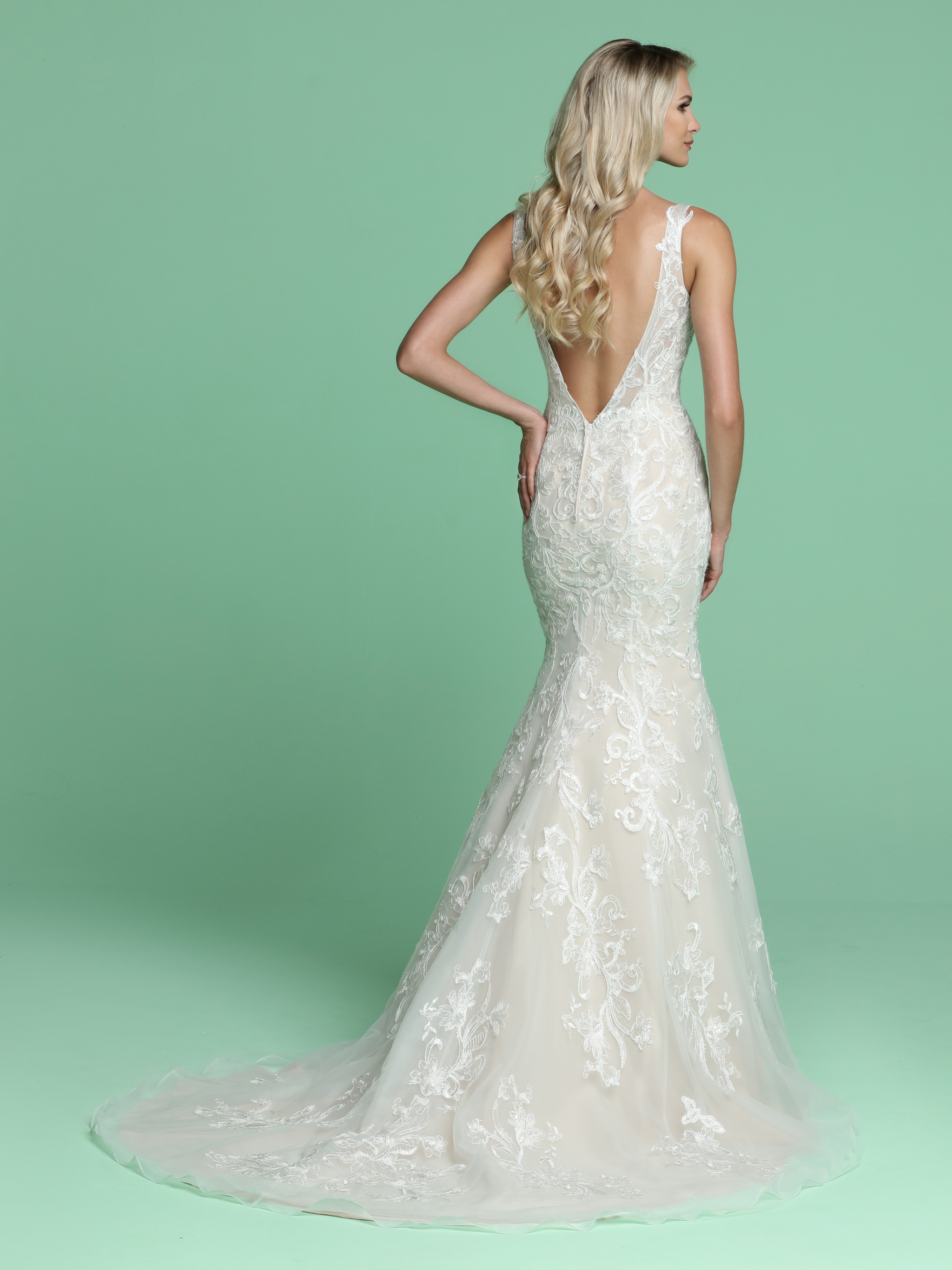 Available in: Ivory or Two-Tone Ivory/Blush
To see more details Click HERE for DaVinci Bridal Style #50624
Tulle Bridal Gowns & Wedding Dresses: Sequin Tulle Designs
DaVinci Bridal Style #50619: Glittering All Over Sequin Tulle A-Line Ball Gown, Sweetheart Neckline, Criss Cross Back Straps, Chapel Train. Available in Two-Tone Color Option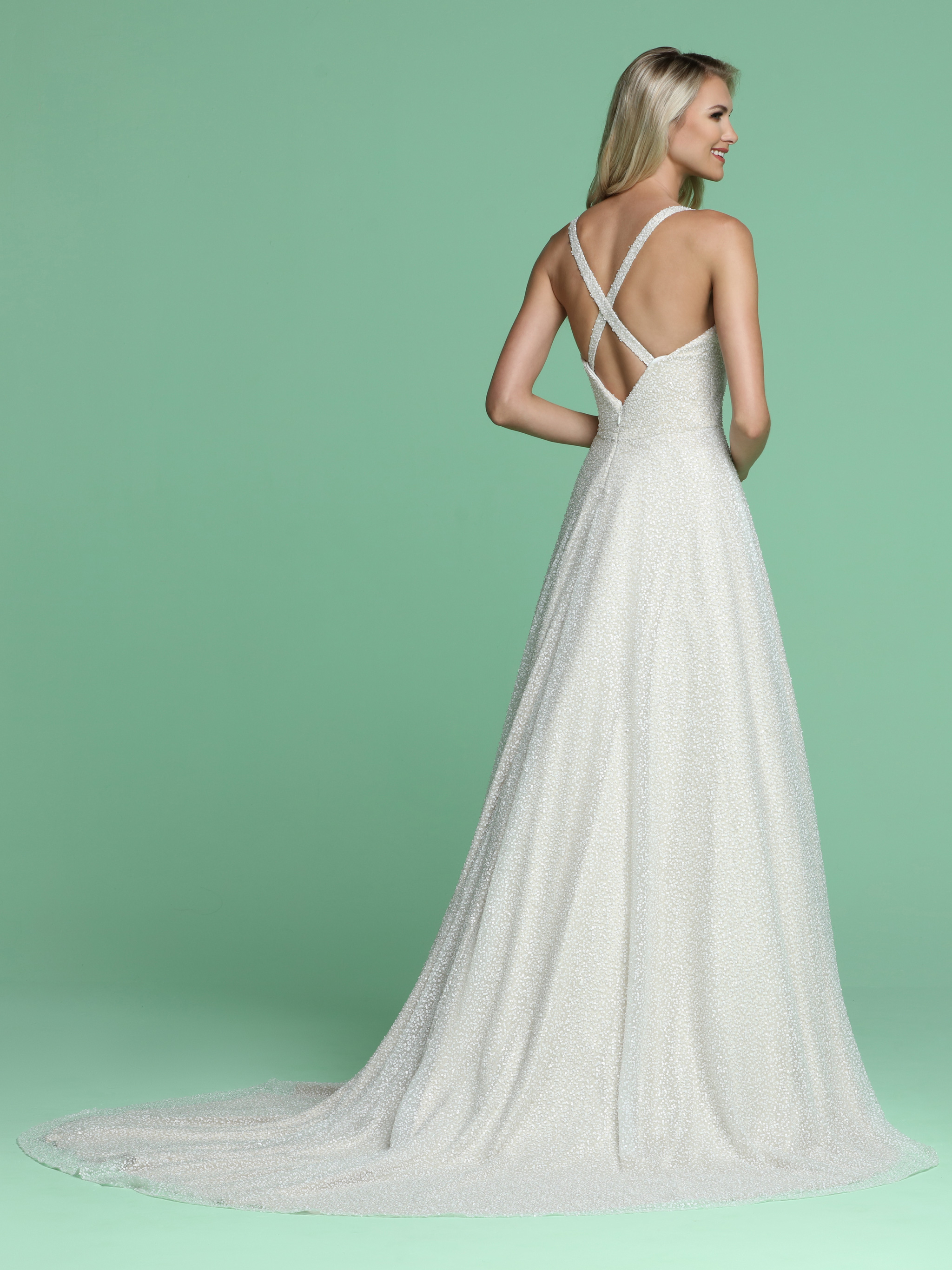 Available in: Ivory or Two-Tone Ivory/Blush
To see more details Click HERE for DaVinci Bridal Style #50619
Tulle Bridal Gowns & Wedding Dresses: Embroidered Tulle Designs
DaVinci Bridal Style #50602: Embroidered Tulle Fit & Flare Sheath Wedding Dress, Sweetheart Neckline, Straps, Covered Buttons. Lace Applique with Sequin Accent Bodice & Upper Skirt. Chapel Train with Mermaid Trumpet Feel. Available in Two-Tone Color Option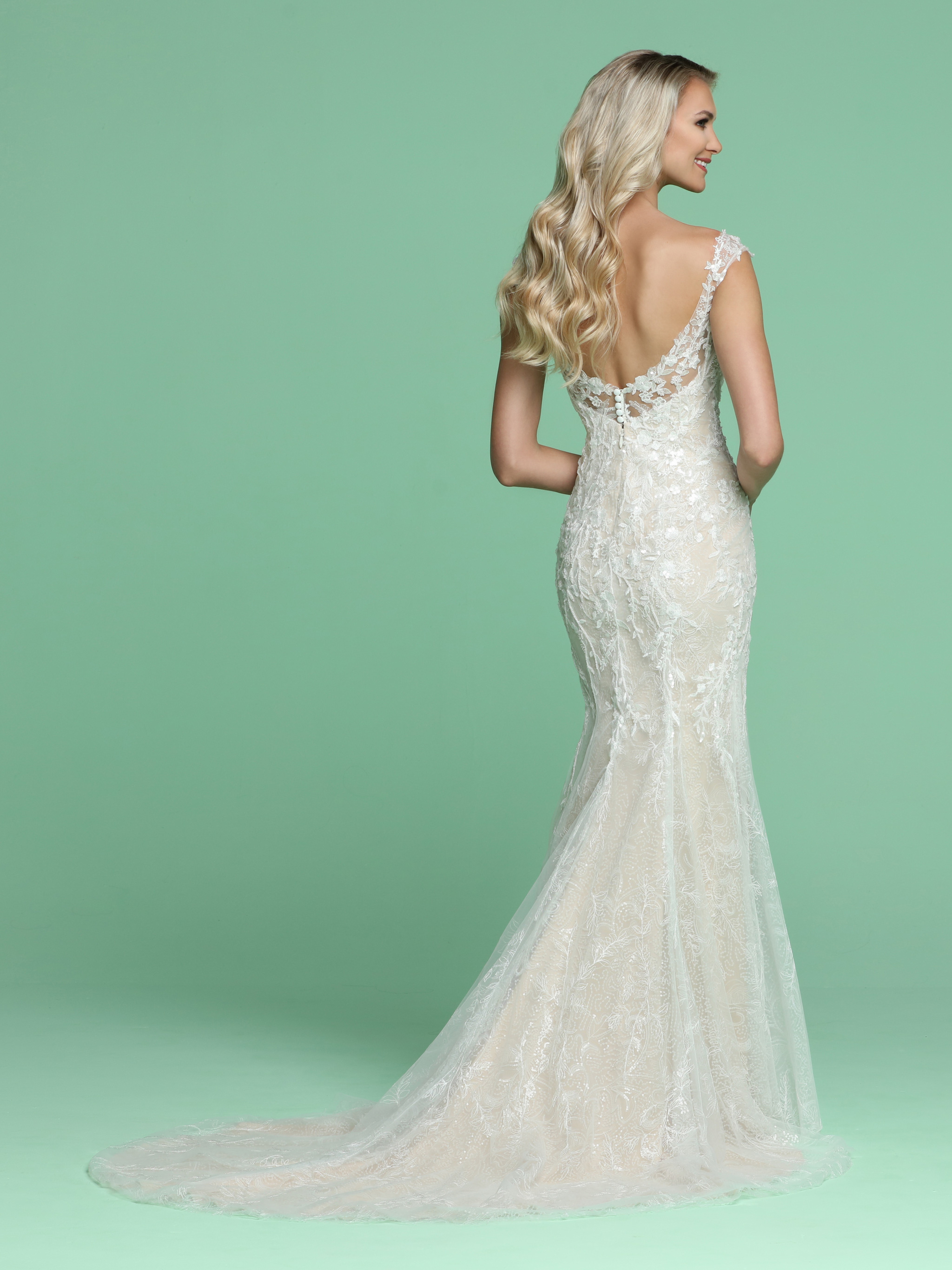 Available in: Ivory or Two-Tone Ivory/Rose
To see more details Click HERE for DaVinci Bridal Style #50602
DaVinci Bridal Style #50621: Embroidered Lace & Tulle Mermaid Wedding Gown, Sweetheart Neckline, Delicate Shoulder Straps. Bodice with Embroidered Lace & Corset Back. Multi-Layer Tulle Mermaid Skirt, Chapel Train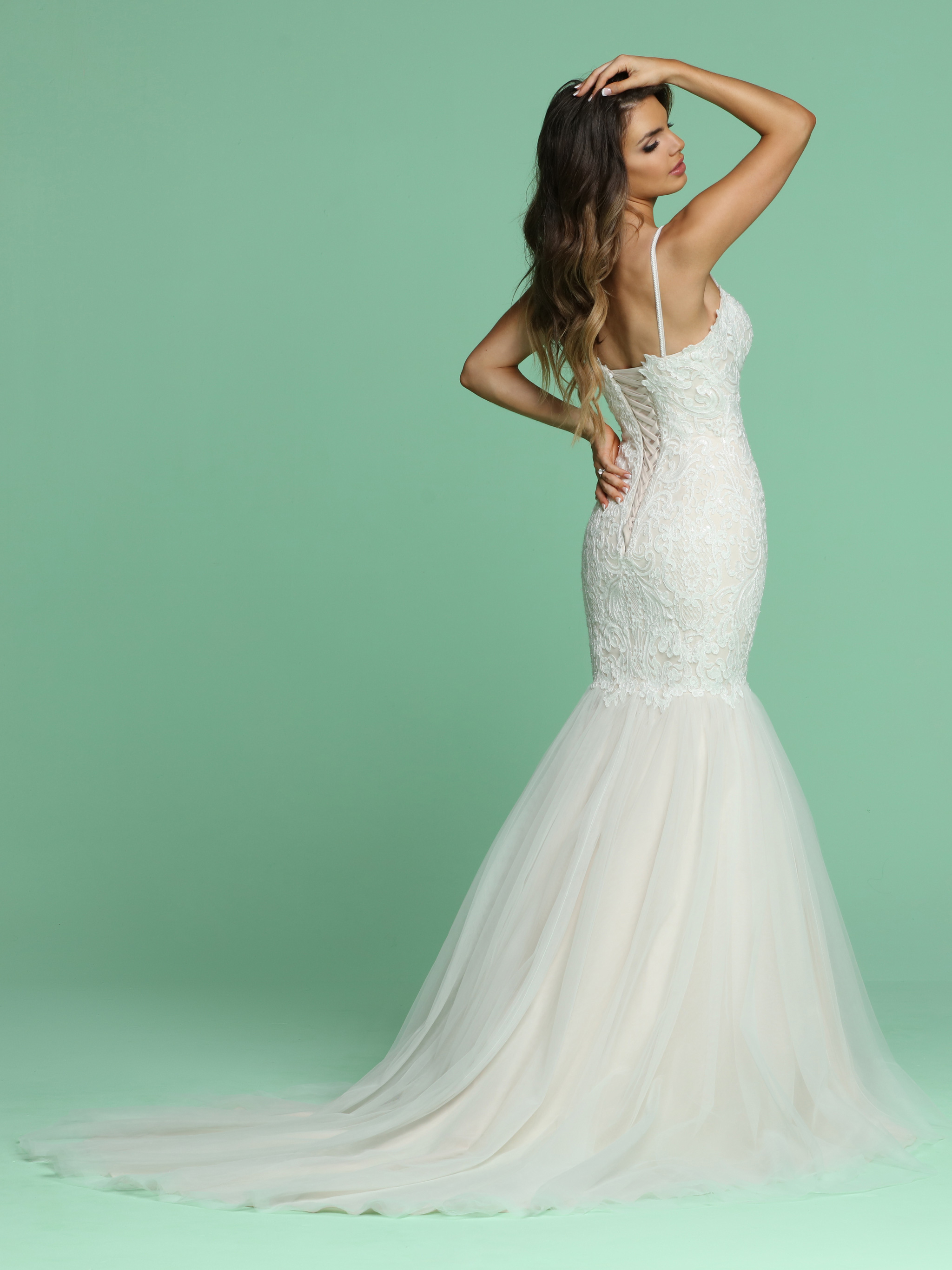 Available in: Ivory or White
To see more details Click HERE for DaVinci Bridal Style #50621
DaVinci Bridal Style #50617: Embroidered Tulle Fit & Flare Wedding Dress, Strapless Sweetheart Neckline, Center Back Buttons. Skirt with Chapel Train & Mermaid Trumpet Look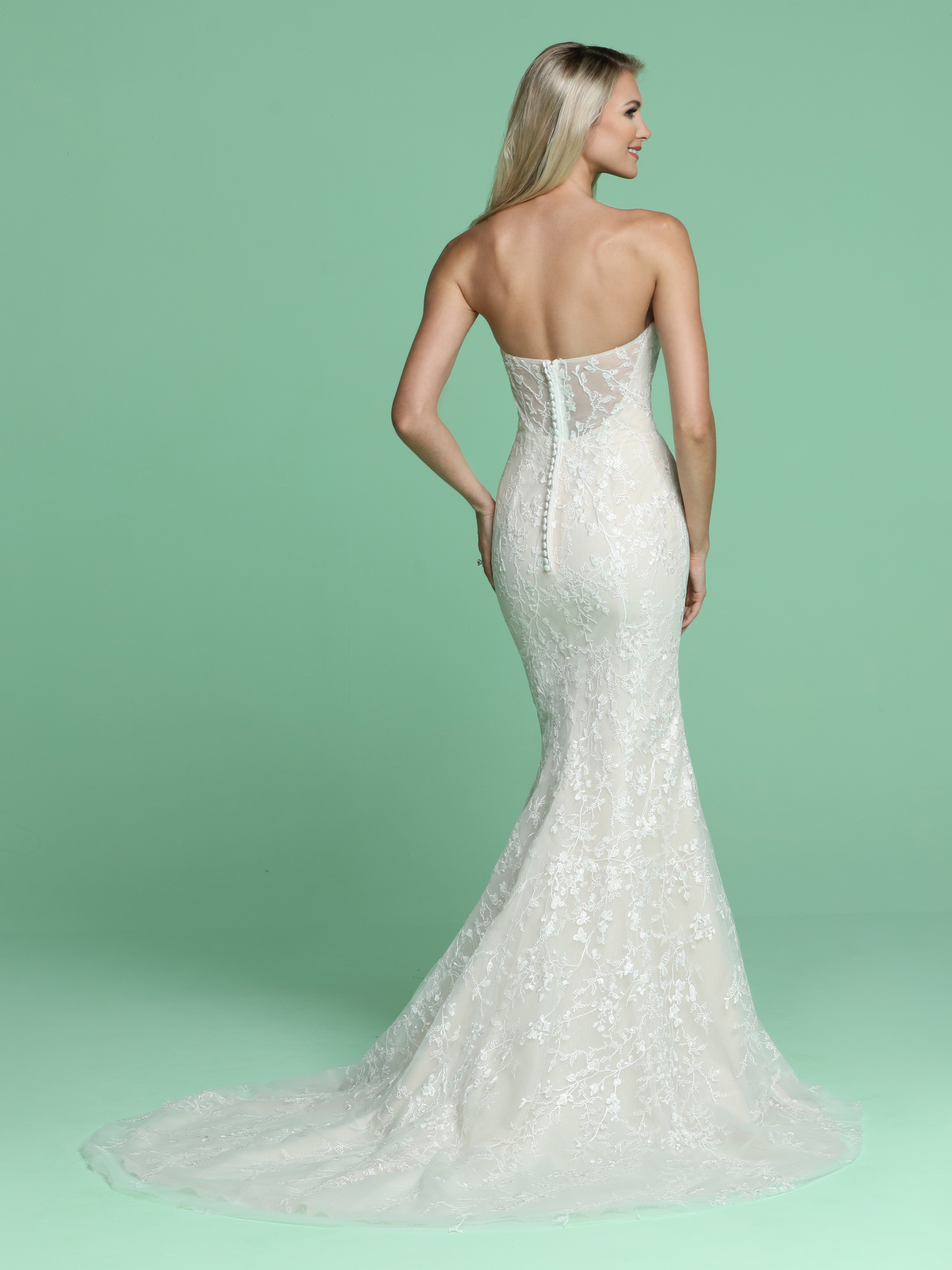 Available in: Ivory or White
To see more details Click HERE for DaVinci Bridal Style #50617
DaVinci Bridal Style #50616: Embroidered Tulle A-Line Ball Gown, Modest V-Neckline, V-Back, All Over Sequin Accent. Skirt with Chapel Train & Scalloped Hemline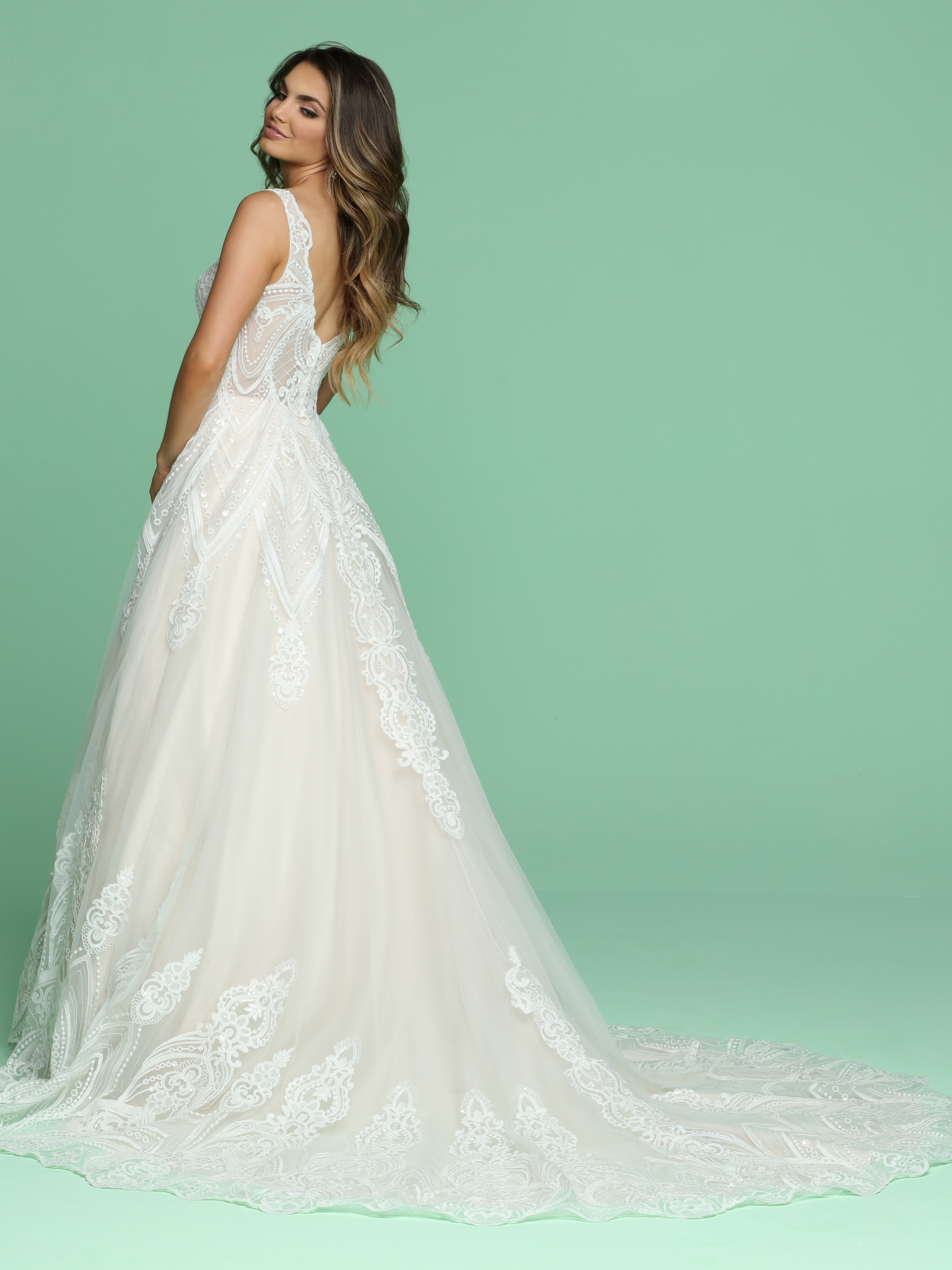 Available in: Ivory or White
To see more details Click HERE for DaVinci Bridal Style #50616
Tulle Bridal Gowns & Wedding Dresses: Lace & Tulle Designs
DaVinci Bridal Style #50607: Lace & Tulle A-Line Wedding Dress, Modest High Neckline, Full Coverage Back, Long Sheer Sleeves, Lace Applique & Sequin Accent. Full Skirt with Scalloped Lace Hem & Chapel Train. Available in Two-Tone Color Option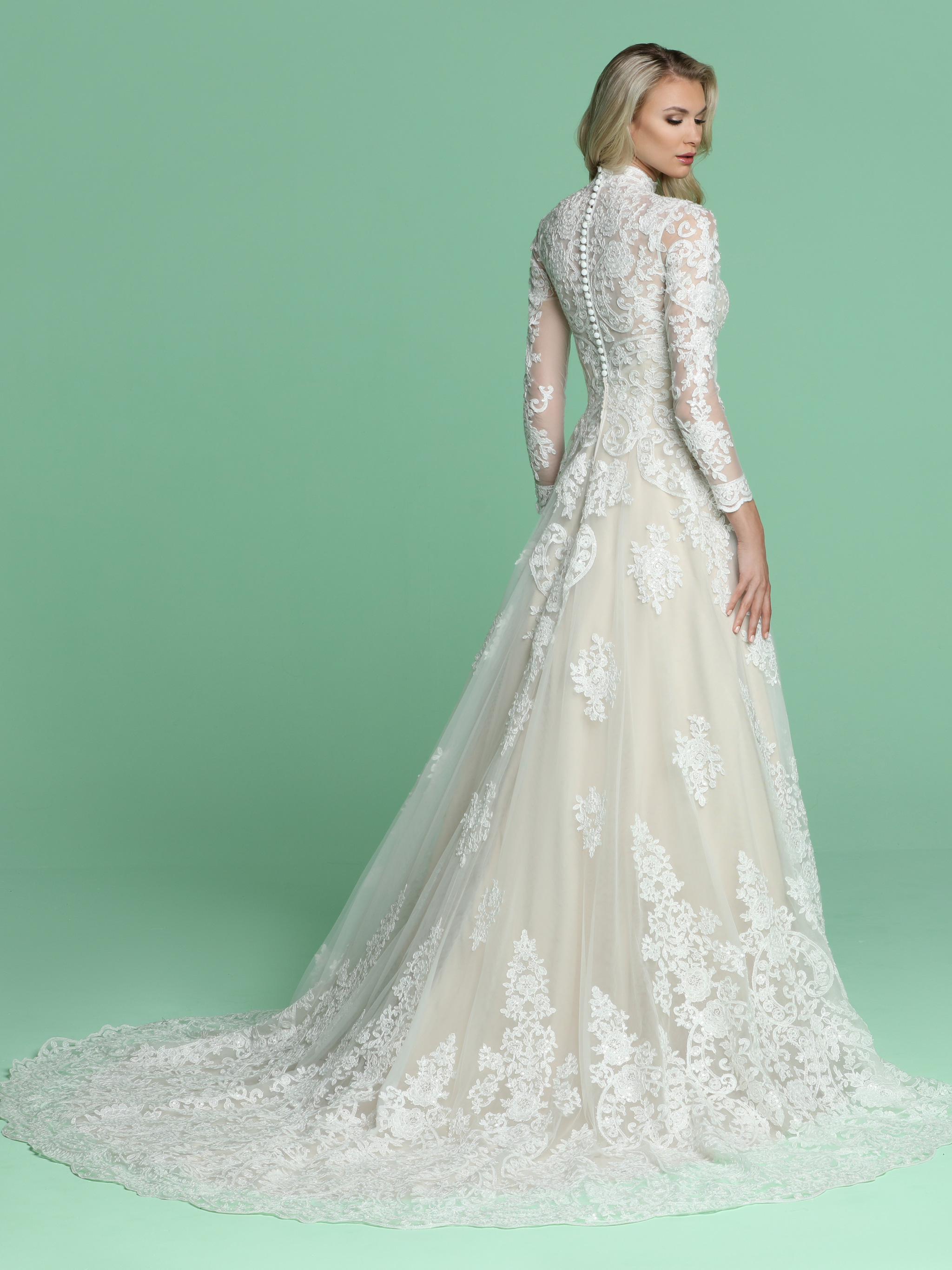 Available in: Ivory or Two-Tone Ivory/Blush
To see more details Click HERE for DaVinci Bridal Style #50607
Tulle Bridal Gowns & Wedding Dresses: Glitter Tulle Designs
DaVinci Bridal Style #50628: Glitter Tulle & Lace A-Line Ball Gown Wedding Dress, Straight Across Neckline & Shoulder Straps. Lace Applique Bodice, Sequin Accents Full Layered Glitter Tulle Skirt with Chapel Train. Available in Two-Tone Color Option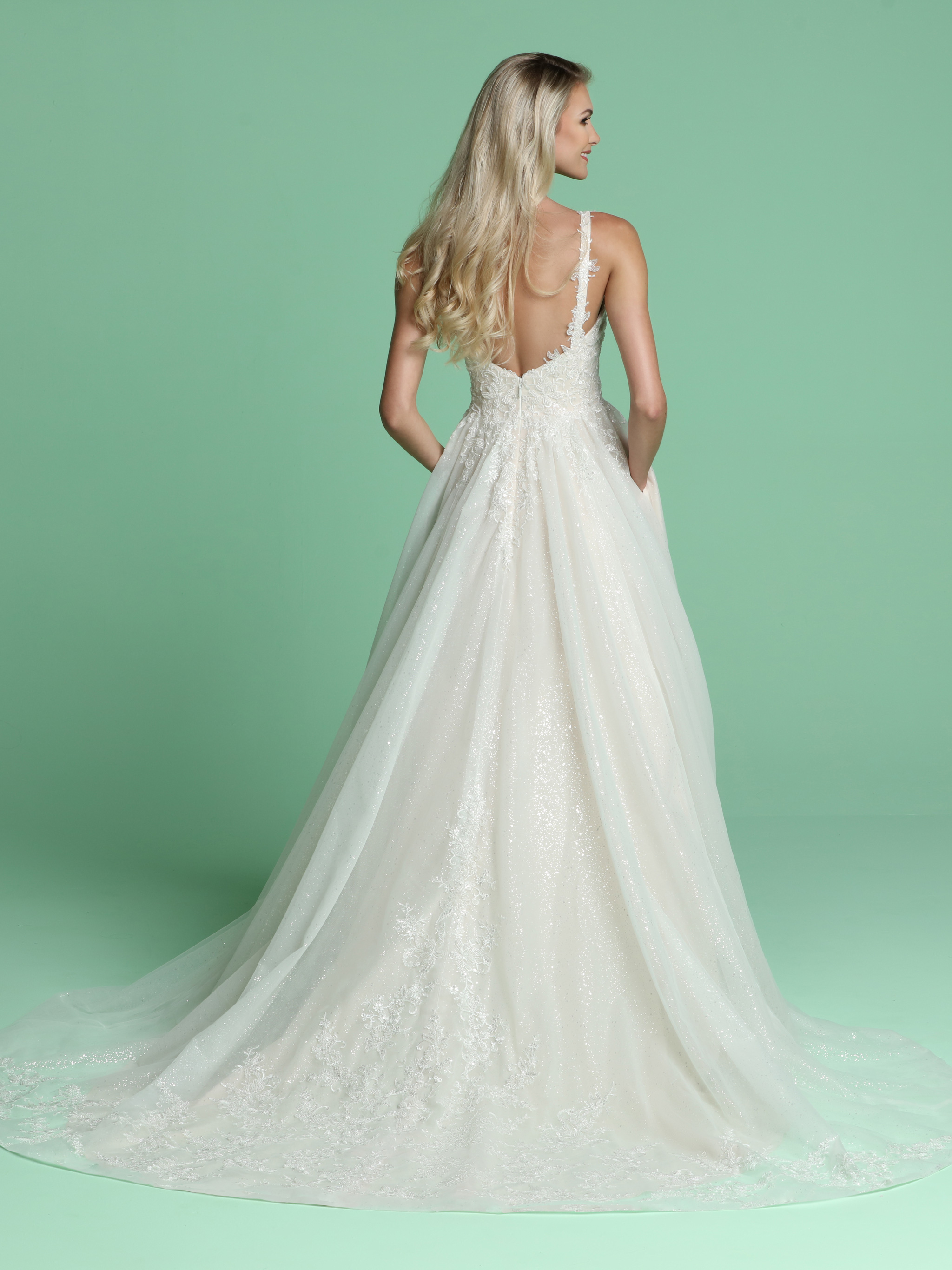 Available in: Ivory or Two-Tone Ivory/Champagne
To see more details Click HERE for DaVinci Bridal Style #50628
Unique Color Option Wedding Dress Collection:
If you love the idea of incorporating color into your wedding gown, Click HERE or on the image below to check out more gorgeous dresses in our blog Color Me Lovely: Wedding Gowns with a Hint of Tint 
To see all of our beautiful dresses Click HERE or on the image below for DaVinci Bridal's 2020 Wedding Dress Collection: