Whether your venue is a wintry landscape or a warm, sunny shore, our Destination & Beach Wedding Dresses 2020 Long Sleeves collection has you covered.
A wedding dress with sleeves—even if it has an open back, will help dispel the chill of a winter wedding. Just toss on a velvet cape or pretty shrug or even a lovely long winter coat for outdoor photos.
Sleeves will also block the hot tropical sun so you can relax & worry less about sunburn.
Informal wedding dresses with sleeves are also perfect for second weddings & vow renewal ceremonies. You get all the on-trend style plus the confidence of a bit more coverage.
When you buy your Wedding Dress from Informal by DaVinci…
You know that your gown will be created by one of the premier bridal dress companies in the world. We use only top quality fabrics fashioned into high fashion design using high-end construction. We guarantee you'll love their affordable prices. A DaVinci is the bridal dress retailers love to carry because, best of all, most of these dresses are available for rush delivery at no extra charge!
Destination & Beach Wedding Dresses 2020 Long Sleeves: Fit & Flare
Informal by DaVinci Style #F115: Crepe & Point D'Esprit Fit & Flare Wedding Dress. Sheer High Neckline over Strapless Sweetheart Lining, Triangle Keyhole. Full-Length Sheer Sleeves, Lace Applique. Skirt with Sweep Train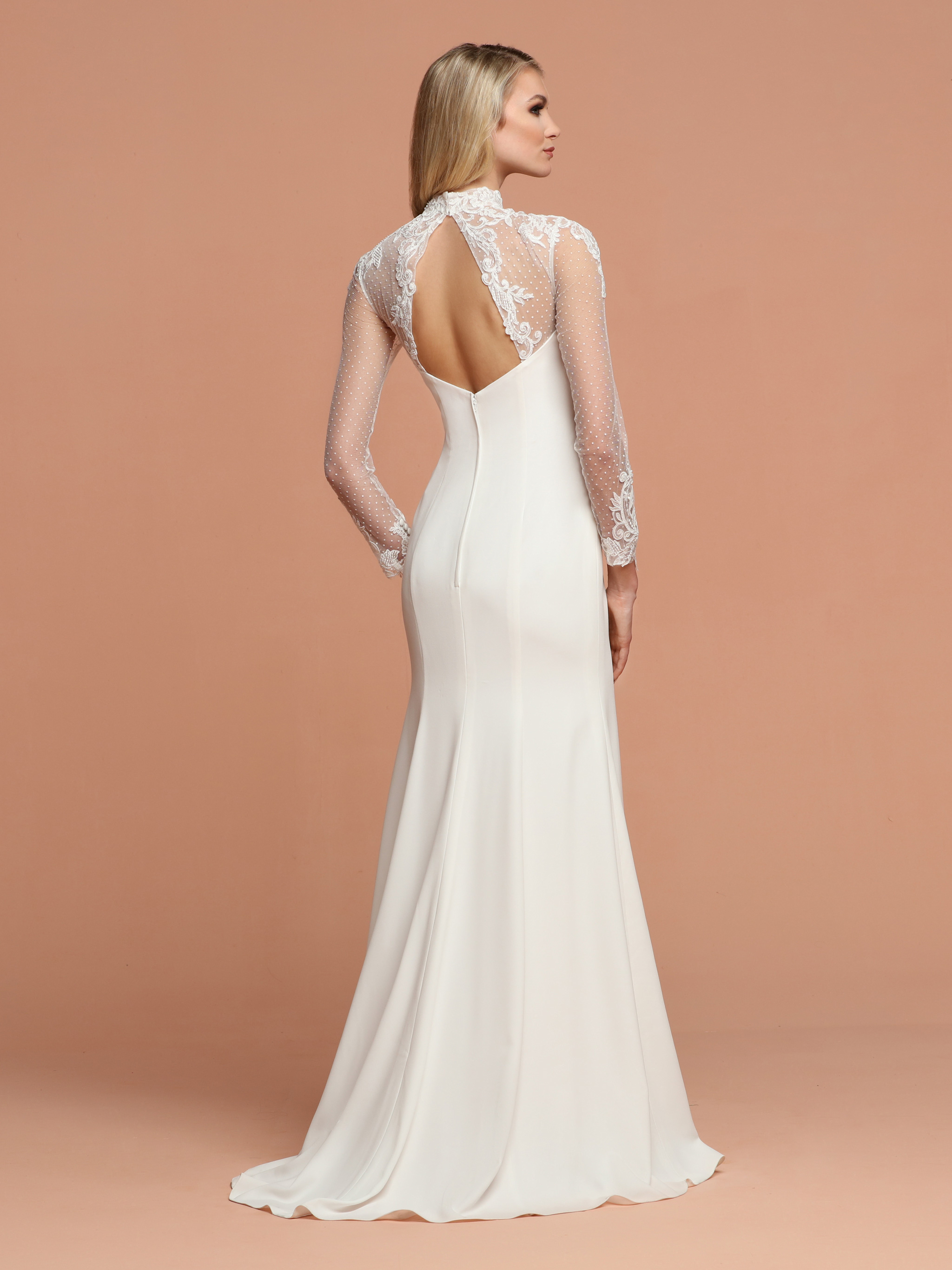 Available in: Ivory, White
To see more details Click HERE Informal by DaVinci Style #F115
Destination & Beach Wedding Dresses 2020 Long Sleeves: A-Line Lace
Informal by DaVinci Style #F7068: Lace A-Line Informal Wedding Dress. Strapless Sweetheart Lining, Modest Sheer Bateau Neckline, Three-Quarter Sheer Lace Sleeves, Sheer Lace Back, Covered Buttons. Extra Full Back Skirt Panel, Sweep Train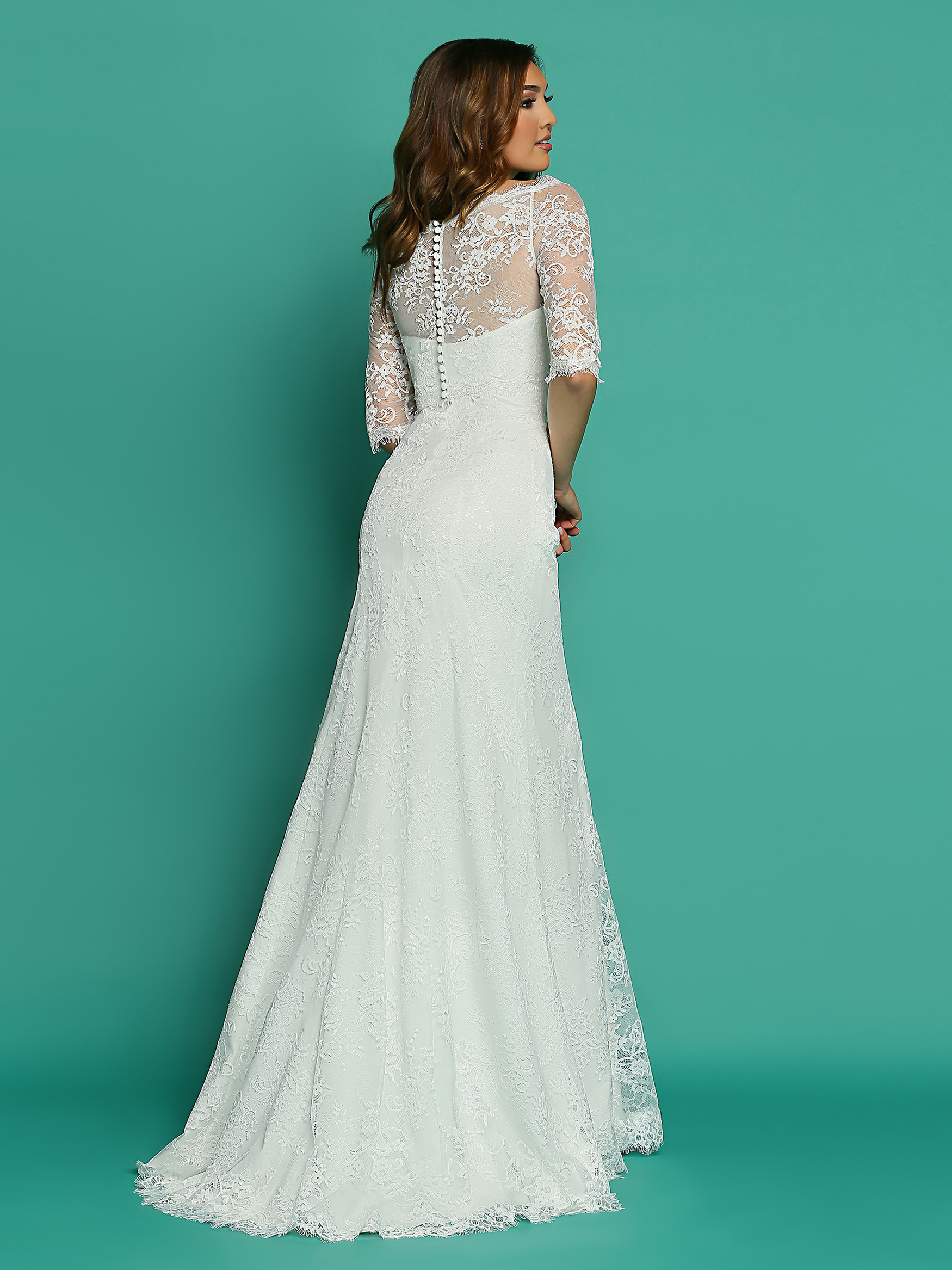 Available in: Ivory, White
To see more details Click HERE for Informal by DaVinci Style #F7068
Destination & Beach Wedding Dresses 2020 Long Sleeves: Chiffon & Lace A-Line
Informal by DaVinci Style #F7057: Chiffon & Lace A-Line Informal Wedding Dress. V-Neck, Long Sheer Lace Applique Sleeves, Deep Open Scoop Back, Sweep Train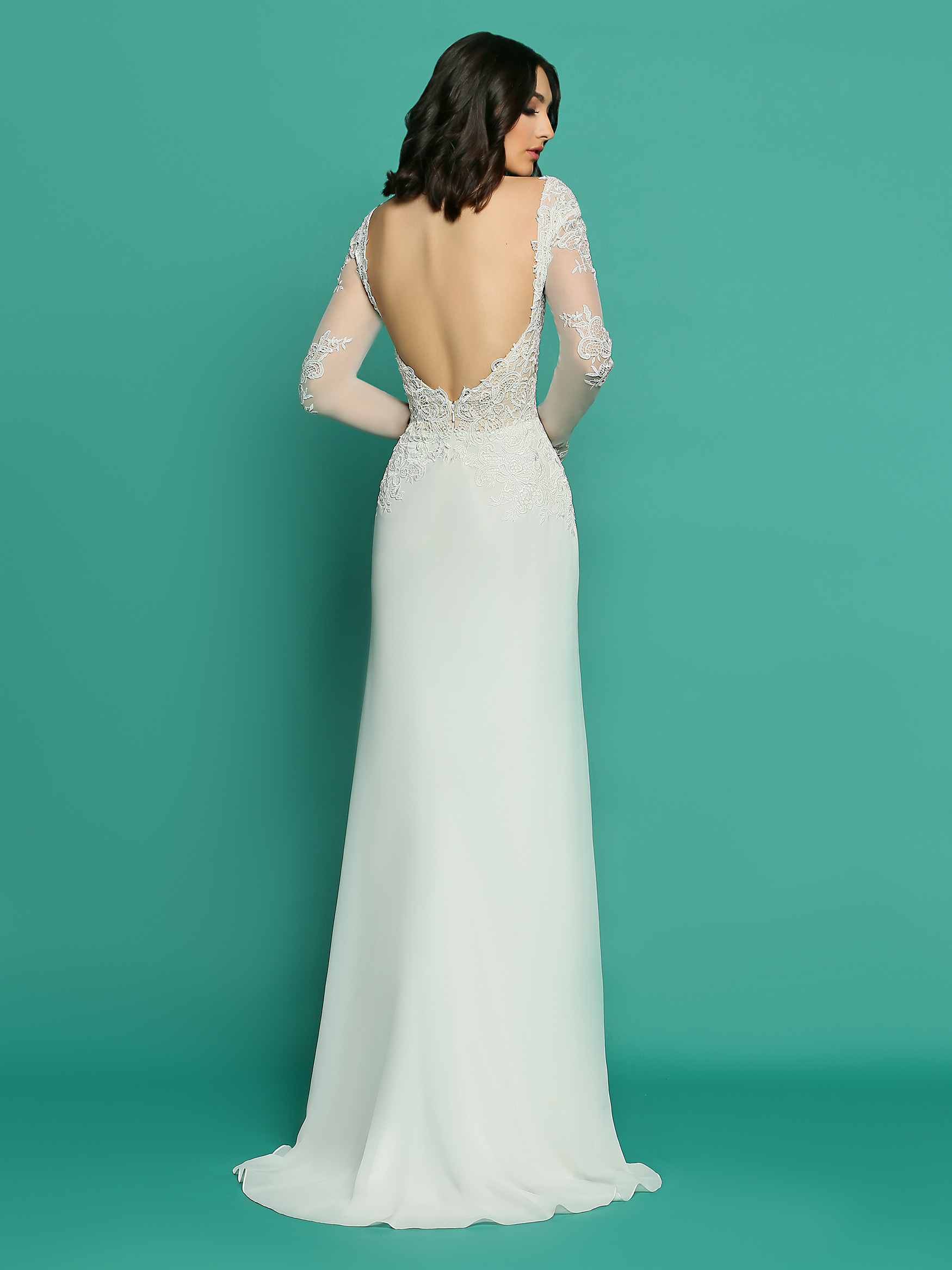 Available in: Ivory, White or Two-Tone Ivory/Champagne, White/Champagne
To see more details Click HERE for Informal by DaVinci Style #F7057
Informal by DaVinci Style #F7061: Chiffon & Lace A-Line Informal Wedding Dress. Strapless Sweetheart Lining, Modest High Sheer Bateau Neckline. Three-Quarter Sheer Lace Sleeves. V-Back, Ribbon Waistband, Sweep Train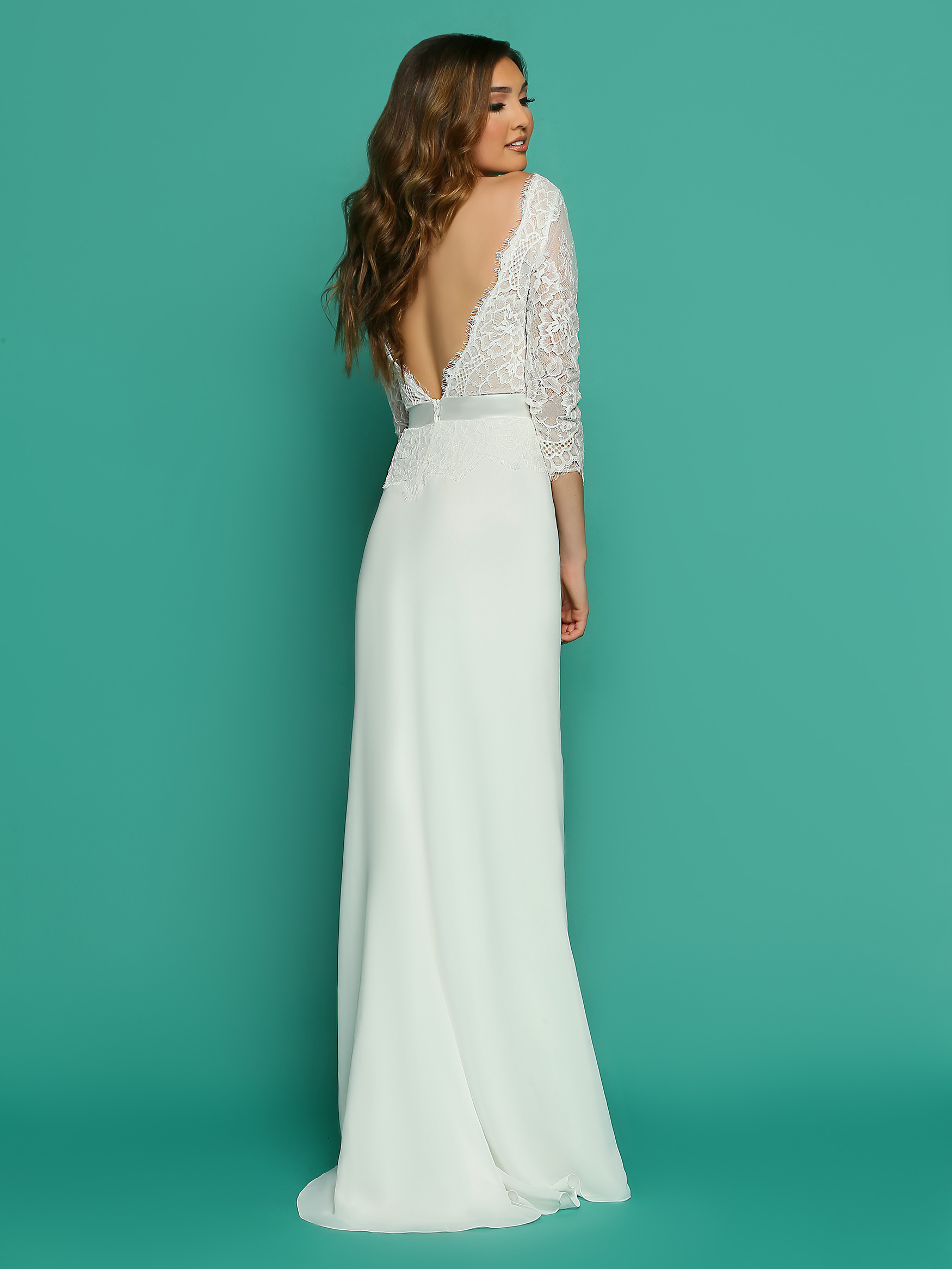 Available in: Ivory, White
To see more details Click HERE for Informal by DaVinci Style #F7061
Destination & Beach Wedding Dresses 2020 Long Sleeves: Sexy Slit Skirt
Informal by DaVinci Style #F7083: Soft Tulle Informal A-Line Wedding Dress. Sweetheart Bodice, Modest Sheer Bateau Neckline, Sheer Back, Sheer Three-Quarter Sleeves, Lace Applique, Covered Buttons. Ball Gown Style Skirt, Thigh High Front Slit, Sweep Train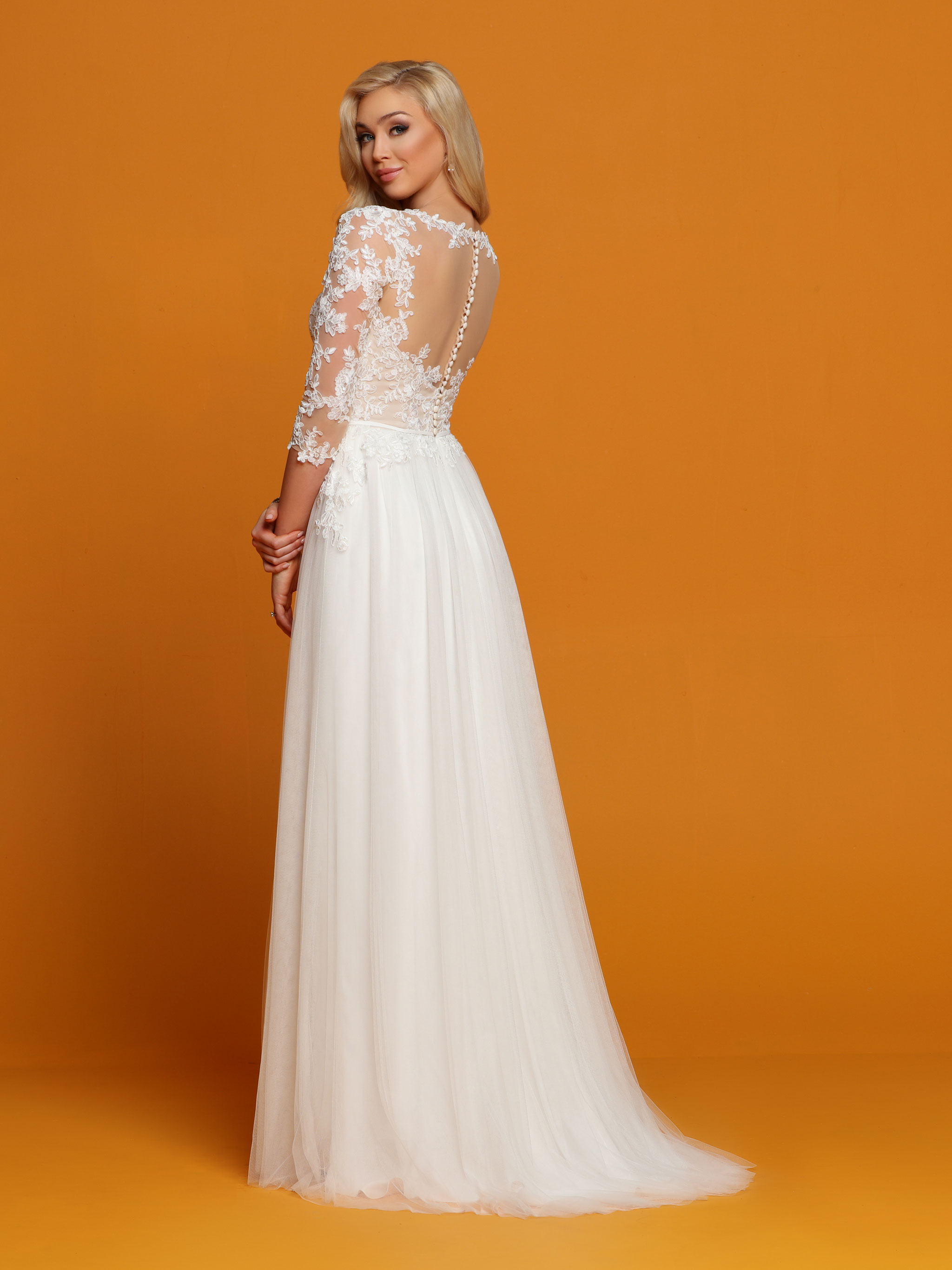 Available in: Ivory or Two-Tone Ivory/Nude
To see more details Click HERE for DaVinci Informal Style # F7083
Have you seen our new bridesmaids dresses? Click HERE or on the image below for an Exclusive First Look 2020 DaVinci Bridal Bridesmaid Collection:
Check out our Formal styles with sleeve options. Click HERE or on the image below to shop Long Sleeve Winter Bridal Dresses & Wedding Gowns:
For more Informal wedding dress ideas for Destination & elegant Minimalist brides, Click HERE or on the image below to shop Informal Wedding Dresses by DaVinci: