Hair
Your Wedding Hairdo: The Ultimate Guide for a Beautiful You
Whether you're going to style it yourself or have it done professionally, choosing how to wear your hair on your big day is an important decision. You want a look that's trendy, but will remain timeless, so you won't cringe when you look back at your wedding photos. But there are so many options out there– styles for different hair lengths, accessories, coloring – that having to decide on just one look can be difficult.
However, if you focus on one thing at a time, this can help point you in the right direction, and toward the right look. Consider the following when researching and then choosing your wedding day hairstyle:
Once you've chosen your wedding gown, choosing a hairstyle is much easier. Generally, updos complement higher necklines, while down styles are worn with lower necklines, one shoulder or off the shoulder, and strapless. You should also consider other aspects of your wedding dress. Is it period, boho, or vintage? Or modern minimalist chic? If you can classify the style of your dress, you can narrow down possible hairstyles best suited to, and commonly worn with, that look.
It is no secret that certain haircuts and hairstyles look better on specific face shapes. Determine yours before your big day, and look for hairstyles that will compliment you. Here are some general guidelines:
Round: your cheekbones are the same width as the length of your face, and you have  a  softer jawline
Heart: your forehead and cheekbones are wide, and your face tapers at the chin
Oval: the width of your face is about a third less than the length and you have a softer jawline
Square: your forehead and jawline are about the same width
Long: your face is longer and more narrow, and you have more prominent cheekbones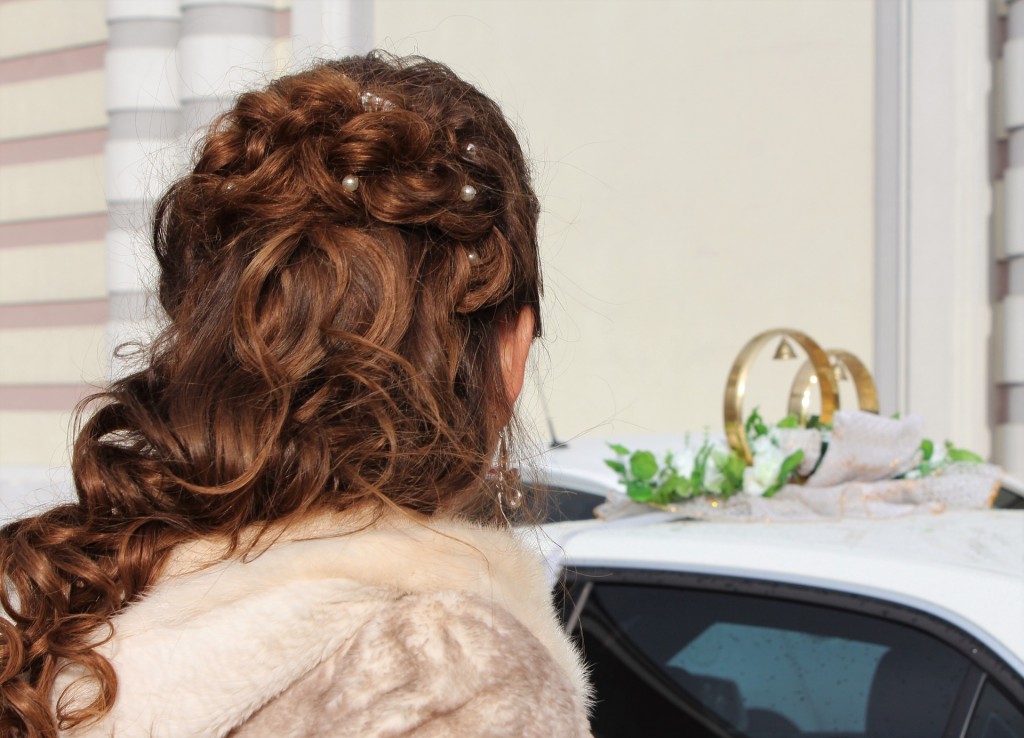 Embrace the natural you! Whether your mane is thick or thin, curly or straight, long or short, choose a style that can be achieved with as little fuss as possible. You could go for extensions, straightening, or a perm, but if you haven't used any of those options before, do a trial run long before your big day to make sure you won't have any adverse reactions. Overall, in the months leading up to your wedding, make an extra effort to keep your hair in the best possible shape. Shampoo and condition and use whatever other products are recommended for your hair type in order to maintain its natural shine, health, and bounce.
Make a note of how quickly your hair grows too, so you know how often to trim.
A Very Important Don't: Never get a drastic cut too close to your wedding day, else you might have a very unpleasant surprise or two.
When it comes to hair accessories, you have so many options! Headbands, combs, tiaras, embellished hairpins, decorative clips, each with its own pros and cons. Headbands and tiaras generally go great with any hairstyle up or down. Combs and hairpins generally fare better in an updo, and can serve to keep your style in place.
Make sure to consider the rest of your wedding jewelry as you contemplate a hair decoration you plan to use as well. What do you want to highlight? Do you want the accessory to be the star, or just have a supporting role? Also, make sure that all your accessories work well together. The easiest rule for this is use metals or plastics that are all the same color.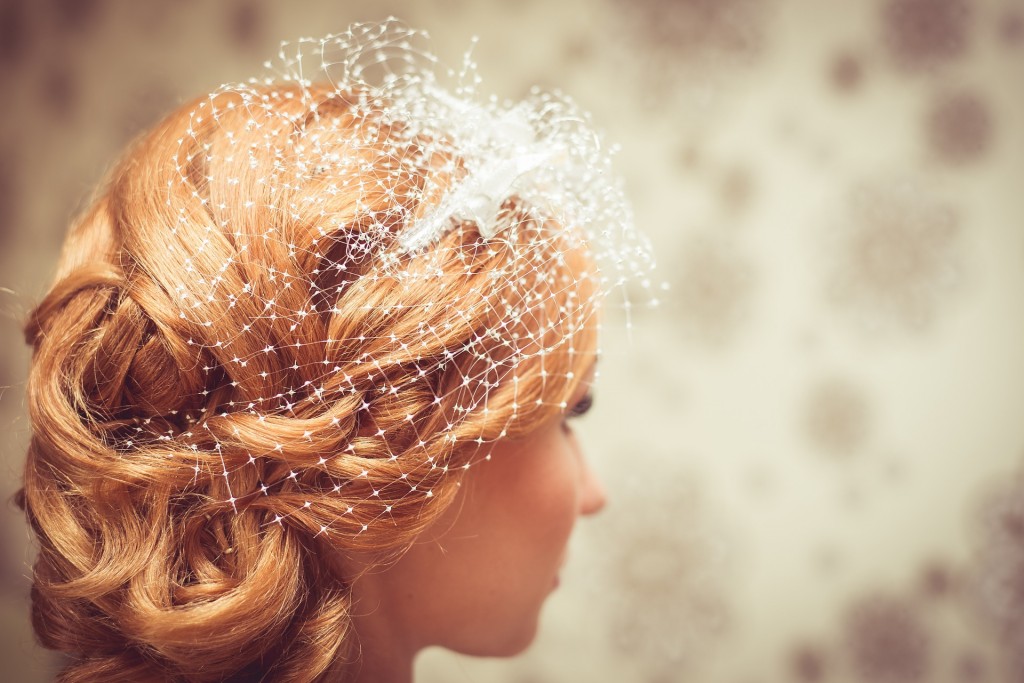 You want a hairstyle that will last as long as possible without constant adjustment. You want to enjoy your wedding day as much as possible and not worry about having to tweak your hairdo more than once or twice to make sure clips and such are in place.
Take into consideration how the style makes you feel physically, especially how it will feel after a few hours. For example, you want an updo with as little pull on your roots or weight on your head as possible, so you don't get a headache or neckache. If you'll use a good deal of hairspray, try it out long before the wedding to make sure it won't itch or tickle.
Don't forget about your wedding venue and the weather. If you're in for warm weather, you might want an updo to keep your hair away from your face, neck, and shoulders. Similarly, a beachfront wedding could look stunning with your hair down and floating on the ocean breeze.
Here's an idea: If you can't choose between a full updo and wearing your hair down, find a halfway style with the top coiffed and the ends loose. Or wear your hair up for the ceremony, then take it down for the reception. Usually undoing an updo will leave you with soft curls and waves, and the hairspray and styling products will help maintain body for the rest of the day.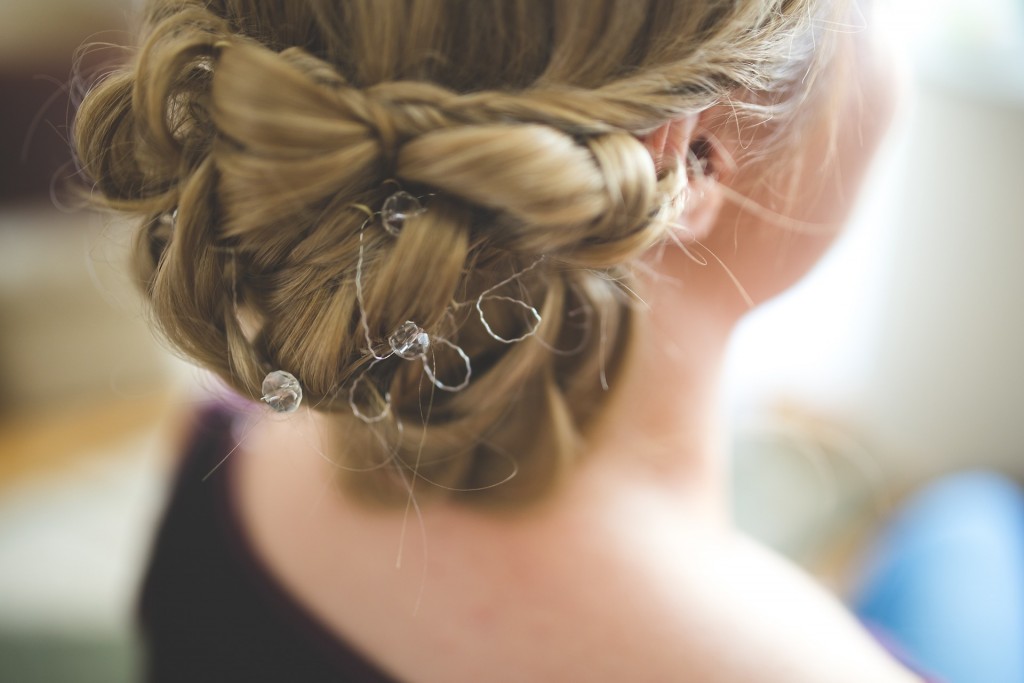 What you're most comfortable in
Although it would be fun to try something completely new for your wedding day, ultimately you should put your personal comfort first. You want your guests to appreciate your beauty and glow during your special day, but you also want them to recognize you underneath all the makeup and gorgeous hair. Don't let your look overpower you. You want to be the best possibly you, but you still want to look and feel like you!
Seeking professional opinions
Definitely, consult more than one professional to get their suggestions on what would look best for you. Bring anything you've already decided on to the consultation, especially a photo of your dress, the jewelry you intend to wear, and any hair embellishments that you want to consider using. Give your stylist as clear a picture of your total look as you can. He or she may even be able to create a new hairdo specifically for you that caters to your wishes and will perfectly complete your wedding look.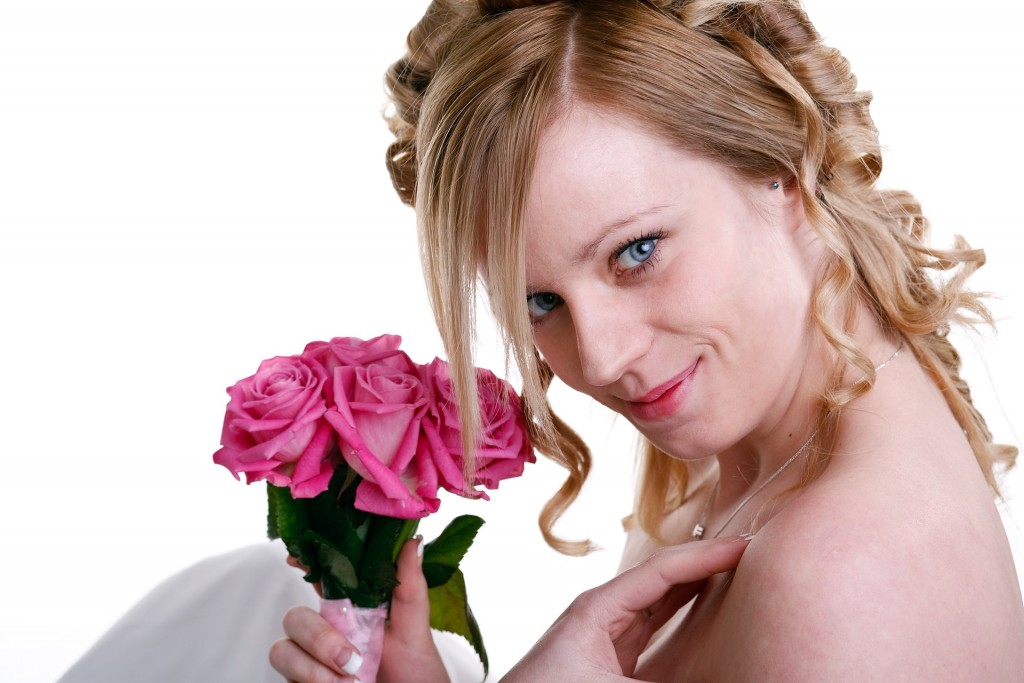 In the end, the bottom line is to zero in on a hairstyle that makes you feel as beautiful and glowing on the inside as you feel stunning on the outside!