Of all the reasons to hire a professional wedding photographer, the most important is that your wedding is one of the greatest milestones of your life. Don't leave your wedding photos to chance!
This amazing day may even be the moment Mark Twain meant when he said, "The two most important days in your life are the day you are born and the day you find out why." It's possible that getting married somehow helps you find your true purpose. Do you agree?
There are many who do, and because this day is so important to them, they go the extra budget mile and hire a professional to capture their moments in as polished a fashion as possible. Let's be honest: you can't help but be a little skeptical that a service with that high a price tag could suitably be done correctly by a friend. So let's ask some questions.
Do you really need the services of a professional crew on your big day? What exactly does a wedding photographer do? How much do you really have to spend for his or her services -plus the pictures – to end up with a truly outstanding photo album? These are more-than-practical questions to ask as you contemplate getting hitched. So now, let's talk
Reasons to hire a professional wedding photographer:
#1 Professional Prints of your Wedding Day are an Absolute Must!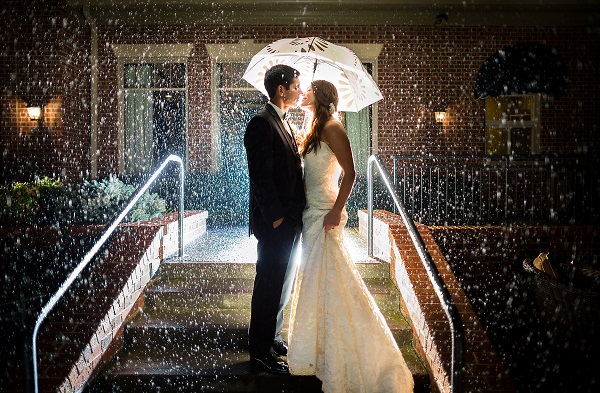 The answer to the first question – do I need a pro – is a resounding, unequivocal Yes! Professional prints of your wedding day are an absolute must. You'll look back on this day with the fondest of feelings, and you want the photos to match. Not having photos that you're proud to show to others, and most likely also display in your new home, just might leave an emotional scar that will haunt you half of forever.
Sad to say, it's  not really the equipment that counts. Not just any Tom, Dick or Harry with a way-cool camera can truly do justice to this job. So if you think the job title Wedding Photographer is merely an "on the day" arrangement, give that a little more thought, please.
Reasons to hire a professional wedding photographer:
#2 A professional photographer will make a plan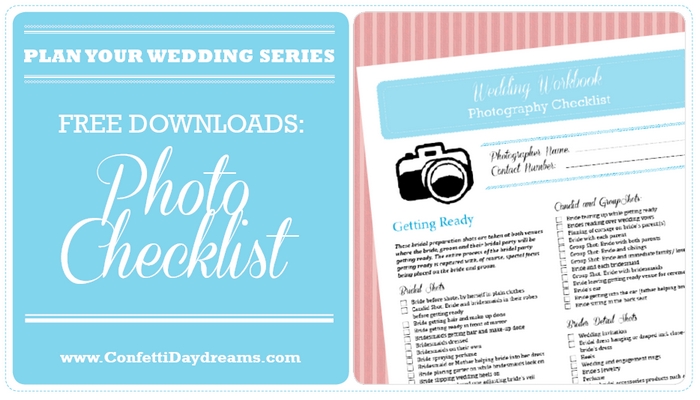 confettidaydreams.com
Your photo pro will have a sit-down with you for an initial consultation. They'll make notes on your plans so that they'll know specifically what you want captured on film. After that, there'll be emails, and texts, and probably phone calls to boot. A trusted professional will do everything it takes, not just to get the job done, but to get it done right.
TIP: Get a free download of the checklist by clicking HERE to go to confettidaydreams.com
Reasons to hire a professional wedding photographer:
#3 A professional photographer has training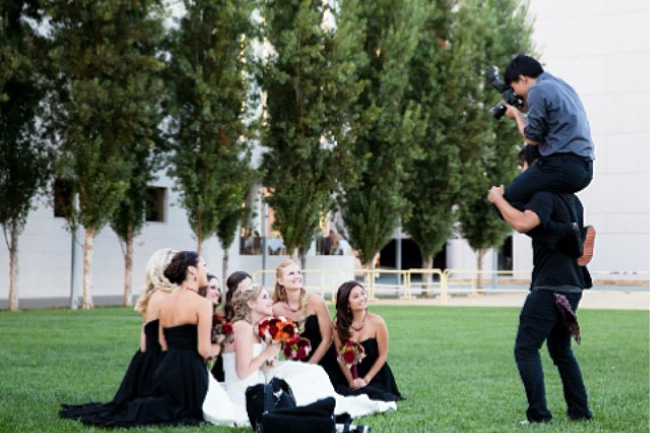 Here's a quick question that not everyone asks: What makes a wedding photo pro a true professional? The answer: Training. While not all photographers take formal classes, they most certainly apprentice. If your photographer tells you, "I'll bring an assistant," that means he's teaching someone else his trade. Not just how to work the camera, but how to stage the shots, and the lighting, and how to know that the bride's train needs fluffing and that the groom's trouser legs should be straightened and not sticking to his socks.
Wedding couples are notoriously picayune and with good reason. You may well change your mind a few times, not just before your day but during, and a true pro knows how to roll with the photographic punches. He'll not only juggle positioning of your entourage for the best possible pose, he'll graciously honor Aunt Flo's on the spot request for a photo alone with her favorite nephew (your new husband) and the portrait won't look rushed.
Reasons to hire a professional wedding photographer:
#4 A professional photographer looks out for your best interests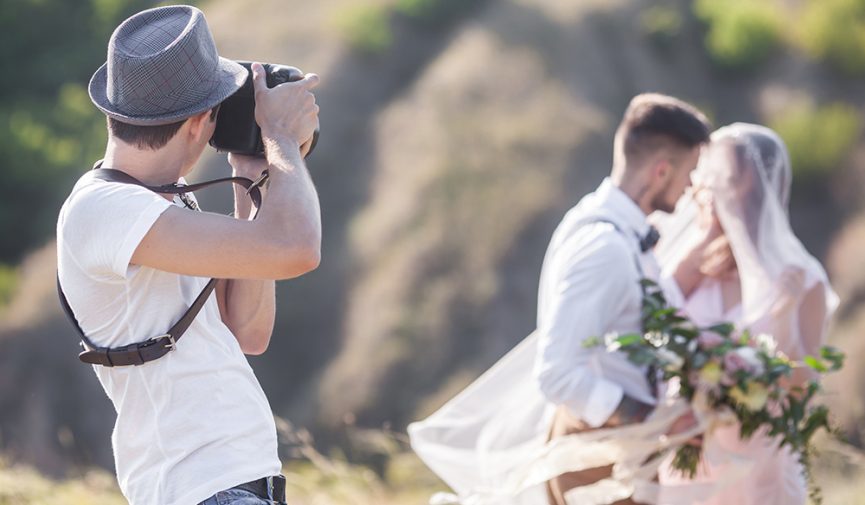 In many ways, a good wedding photographer is very much a wedding coordinator, and his or her opinion does matter. Why? Because the most important aspect of his or her job is to look out for your best interests. They're professionals, and their service is much, much more than just a person clicking a camera. This is how they make their living. And not just on weddings, though that often represents the bulk of the earnings, but on professional portraiture in a studio, which often includes head shots for lawyers and doctors and other business professionals, maybe even professional actors, to whom it's crucial to come across looking fabulous on film. So when they tell you, "lift your chin," or "bring your right shoulder forward, please," it's because they've honed their eye via studio work and don't have to think twice about the minuscule adjustments that will make you look amazing.
Reasons to hire a professional wedding photographer:
#5 
A 
professional photographer 
will give you undivided attention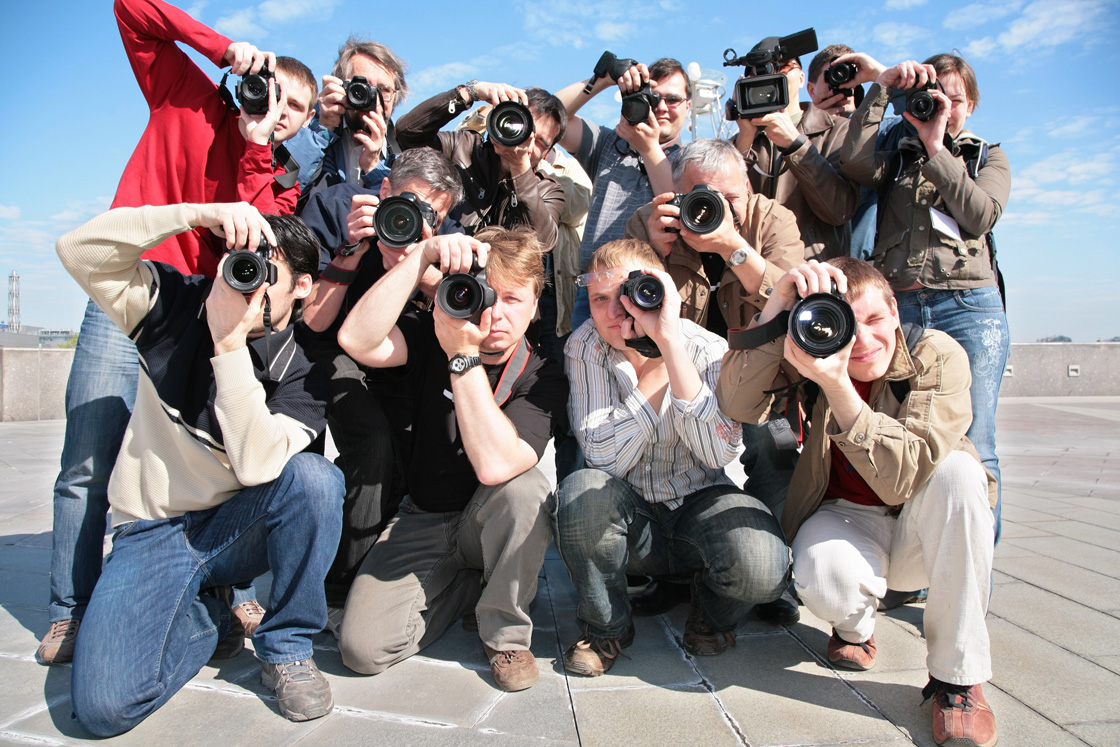 Your photographer will also be by your side every moment of his or her contract. Whether you ask for ceremony-only then wedding party portraits right after, or if you want him to work the entire reception, with the exception of a couple of reasonable breaks, he'll be on the ball,  busily snapping away.
Reasons to hire a professional wedding photographer:
#6 Professional photographers always edit their shots
Pinterest.com
And they'll show you during your day! Wedding photographers always edit their shots. From the myriad photos taken, he or she will spend time sorting through to find the best version of each pose to show to you. It used to be that they didn't know if a shot was good or bad until they developed the film. Nowadays, with digital cameras, they can see the digital album right away to see if everyone was smiling – and had their eyes open – or if your flower girl suddenly made a face that was not oh-so-cute-and-charming.
Reasons to hire a professional wedding photographer:
#7  A professional photographer will create a professional wedding album
Once you choose your final post-wedding pix, your photographer will take another day or two and create your album, most likely based on the template you chose from the samples he or she showed you at the initial consultation. Often there's also a book for each set of parents, too, as well as formal poses requested by your wedding party that they want in a frameable size.
Reasons to hire a professional wedding photographer:
#8  A professional photographer uses professional equipment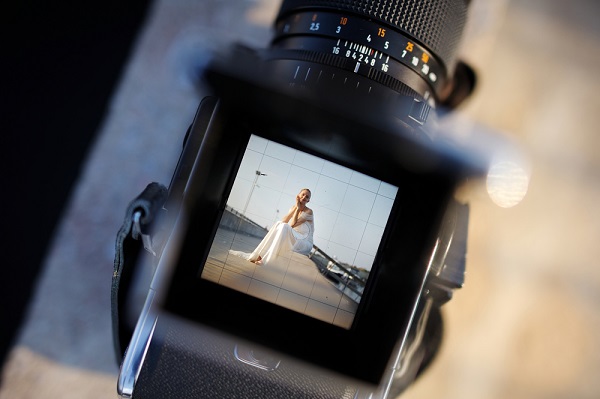 It's no easy task, but it's worth it because a real pro will also have taken your pictures with the highest quality camera he or she can afford. It's not unusual to see a camera in his hand, another around his neck and one more on a tripod for formal still shots of your group. Then he'll bring lights and umbrellas, spare batteries and his entire case of lenses. Good cameras and accessories don't come cheap, but if your photographer is a real pro, he'll have plenty of work so that he can invest in and maintain top quality equipment.
Still, it's not just the value of the camera that counts. It's the sharpness of your professional's eye so that there's a near-perfect version of every pose. It's also not just remembering that you wanted thus and so body arrangement, but that he or she is beyond gracious to your guests, even under the pressure to get everything done in the time you've paid for. No competent wedding photographer just shoots in auto mode!
Reasons to hire a professional wedding photographer:
#9  A professional photographer provides insurance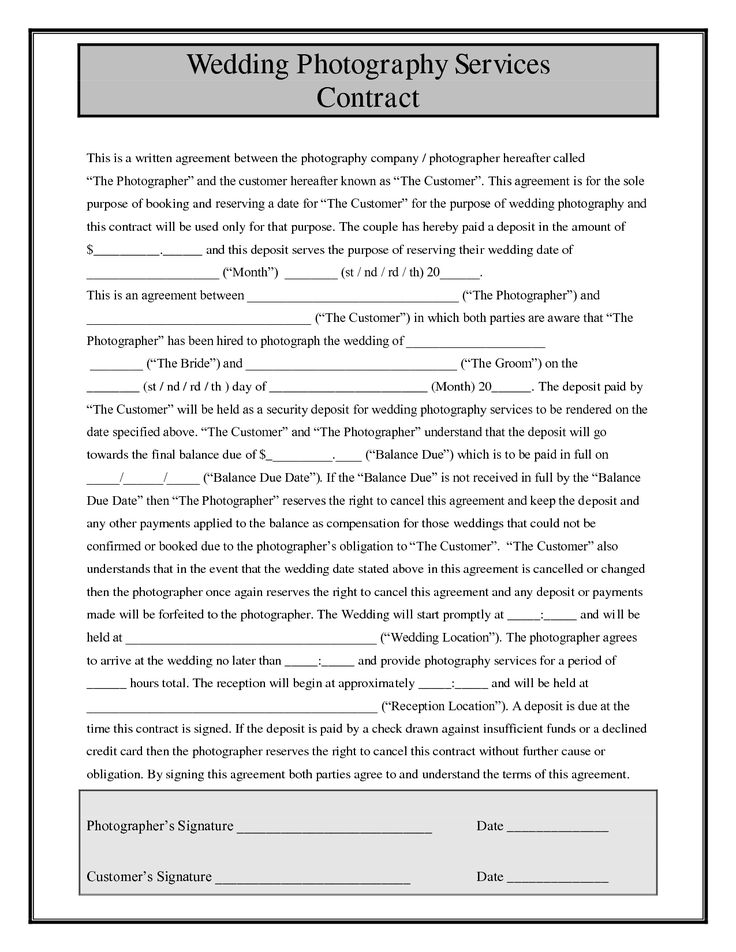 Wedding photographers also offer a version of insurance that even the most trusted friend can't provide. If and when something goes wrong, who is supposed to fix it? Your photographer! But if he doesn't come through for you, the contract you signed will protect you. No, you can't go back and recreate the moment, but you will get some or all of your money back if there's a serious photographic disaster. Your contract may even stipulate that you can show up at a later date and re-do one or two portraits.
Reasons to hire a professional wedding photographer:
#10  A professional photographer is your pro, not your guest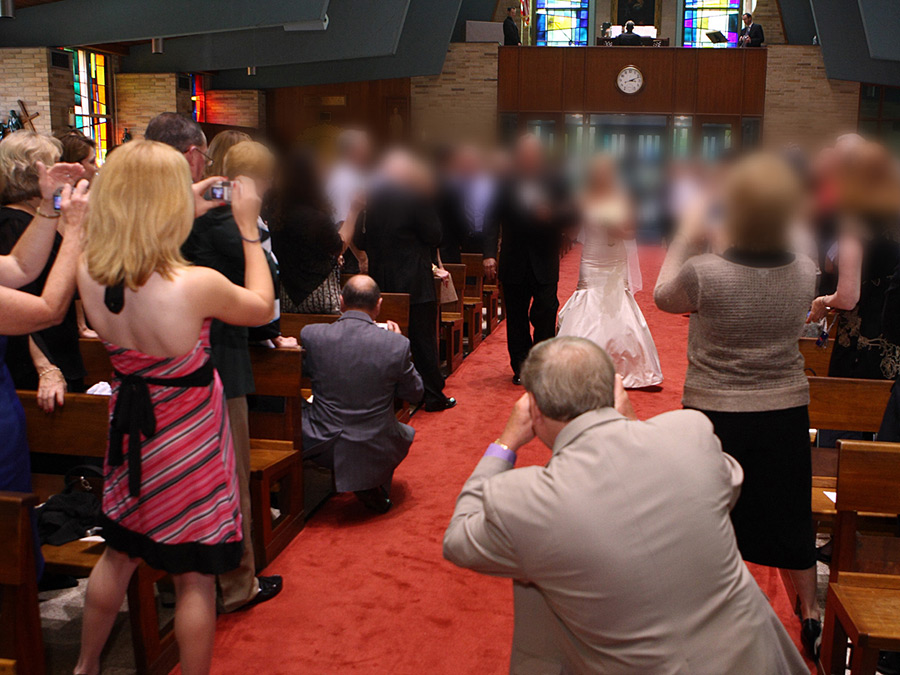 That's a lot of work, isn't it? And no matter how much your friend loves you, your friend is still your guest, and you don't want to make your guests "work your wedding." It's just fine to take him or her up on the offer to bring that fancy Nikon and take candids of your best buds goofing off, or the sweet moment happening in the hallway that your professional either doesn't have time to see, or doesn't know to snap because he doesn't know your people's personalities. Your friend may also eventually get tired and want to just have fun, but your pro will commit to being on the ball from the first click of you in your gown, 'til the very last moment you wave goodbye.
Let's wrap this up and leave you with a few tips that you can use when deciding just who to hire to cover the events of your wedding day: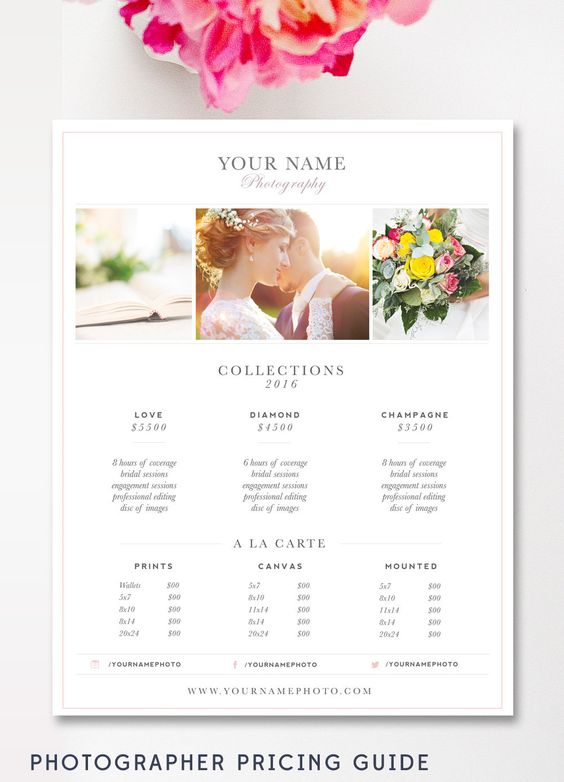 A non-weekend photo package typically means a lower rate as compared to the weekend, so if you're willing to consider getting married on a non-conventional day, ask your potential pro if there's a midweek rate that's cheaper.
If you truly can't afford a standard package, or even a less expensive half-day, call around for a photographer willing to charge by the hour. You'll kick yourself later if you didn't find a way to pay for at least a few crucial shots done professionally.
Some photographers offer a digital-only package. Ask, not only

if

that option is cheaper, but

exactly

what that entails, e.g. a disk or download or flash drive, etc.

The biggest perk to hiring a professional is that you can almost always pay in installments. They'll rightly insist on a down payment to secure the date and cover their hourly rate because you're probably not the only one who wants to book that particular day for their wedding. But if you ask, you might be able to pay for the album later. Sometimes your pro will let you do

a la carte

, so that you get your album in the package, and then your parents and other relatives choose and pay for what they want separately. Ask, too, if there's a way for your friends to order individual prints and pay for them on their own.
Your job now is to start brainstorming with your groom-to-be and your folks and almost-in-laws, talk about what everybody wants and how you need to budget. Then get out there and visit photography studios, look at sample albums from other couples' weddings, and have a ball collecting ideas for your own picturesque big day!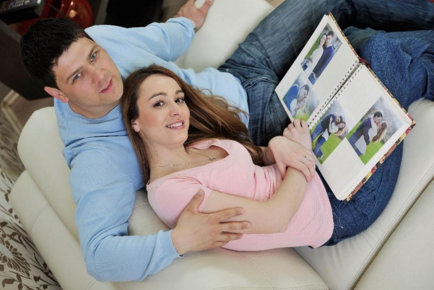 Source: Boho Weddings