General Planning
20 Quick and Easy Money Saving Tips to Maximize Your Wedding Budget
Weddings are expensive. For many brides and grooms, it can seem like no matter where you look or how hard you try to keep your wedding on a budget, the minute the word "wedding" enters the picture the price immediately goes up. Not to worry, though, there are plenty of budget wedding ideas and money saving wedding tips out there to help you stick to your plan. We have compiled what we think are the top 20 ways to save money on your wedding. Read them carefully and keep them on hand throughout the planning process to help save your money and your sanity. (Header image via Huffington Post)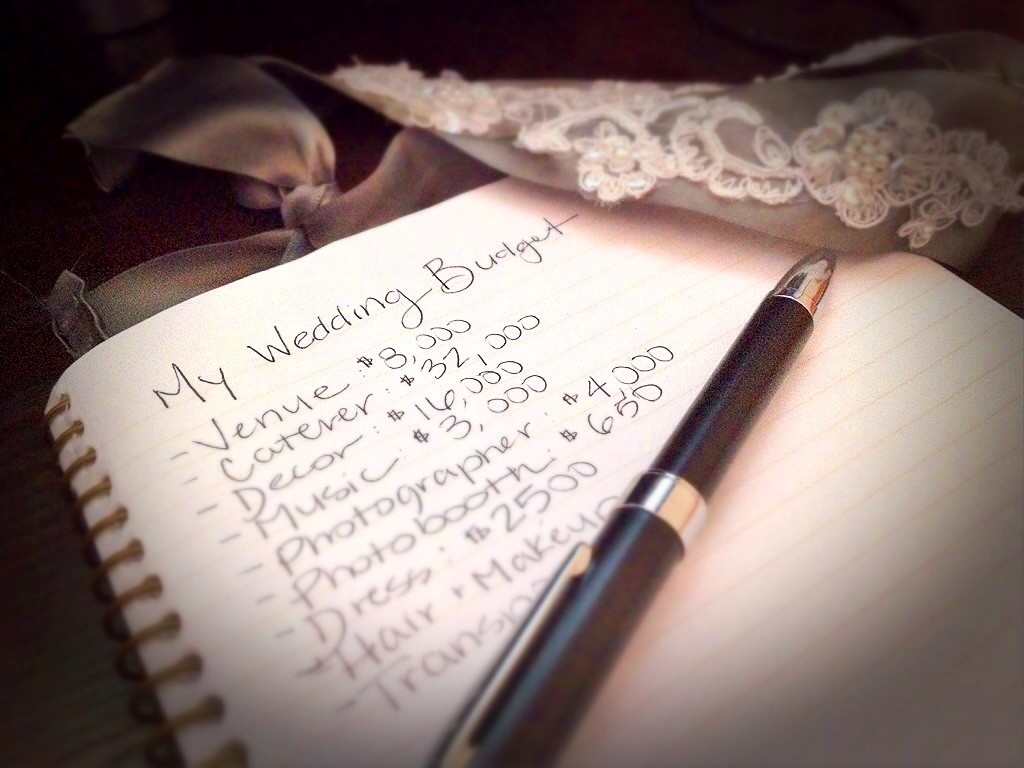 Choose your wedding style carefully. A luxe, diamond-white wedding full of ample flowers, fabric, and rhinestones is much more difficult to make budget-friendly than a casual, rustic affair. That's not to say you can't have your luxe-style wedding, but stick to a simple theme or color palette with one or two main accents.
Use DIY paper goods. The internet is full of free fonts and designs for you to readily use in your save-the-dates, invitations, escort cards, place cards, and thank-you notes. Create a whole unique look you can print yourself, or look for good prices on wedding invitation kits at office supply or craft stores. Save paper and ink by losing the escort and place cards altogether, or use an evite and/or wedding website instead of save-the-dates.
Pick an off-season date and/or any day of the week but Saturday. Find out when peak wedding season is in your area, and mindfully choose a wedding date that is not in that season. If spring and summer are the chosen favorites, consider a fall or winter wedding. Also, prices drop by the hundreds, or sometimes even the thousands, when you simply choose to be married on a Friday or a Sunday instead of the usual Saturday. Save even more money when you choose a date that falls on a Monday, Tuesday, Wednesday, or Thursday.
Use an ornate, yet inexpensive ceremony venue. Bonus if it's free! One of our favorite wedding money saving tips? The prettier your ceremony venue, the less decorations you will need. And that doesn't mean you have to spend a lot of money, either. Many religious buildings, courthouses, and public institutions are amply decorated and only require a donation or small fee. There are also plenty of inexpensive or free outdoor venues like gardens or local or state parks.
Consider an all-in-one reception venue or caterer. This may seem out of place amongst our other money saving wedding ideas, but if you shop around and compare pricing, all-in-one venues can be a great way to have your cake and eat it too – literally. If you're super concerned about the all-inclusive packages putting a dent in your uniquely-you wedding plans, choose an all-in-one caterer instead. That leaves the venue, photographer, and DJ up to you, but takes care of the food, the cake, the bar, the servers, the linens, etc.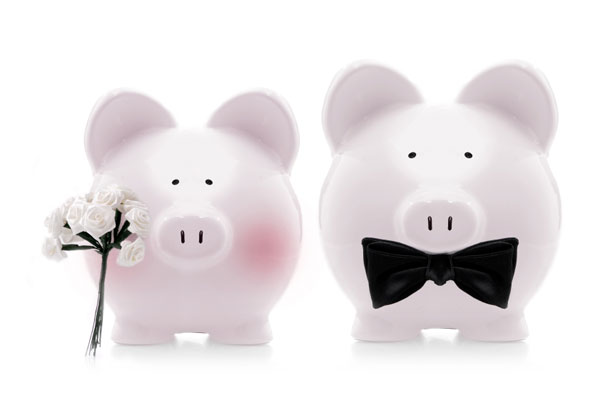 Supplement a smaller photography budget. We would never recommend forgoing a professional photographer altogether, but you can certainly forego the big packages. Choose a smaller, more affordable professional photography package focused on capturing the big moments and any formal portraits you want. Then, use tools  like a DIY photo booth or special Instagram hashtag to encourage your guests to fill in the gaps with great candids.
Keep the guest list lean. Focus on inviting only those that mean the most to you to your wedding. Think about each and every person you put on your guest list. Do you really need to send an invitation to your best friend from high school's cousin whom you haven't spoken to in several years? Probably not. Also, be selective and very clear about who can and can't bring plus-ones. Most people will understand being left off the list if they know you're having a smaller, more intimate affair.
Only use in-season flowers. Sure, those out-of-season, tropical blooms with the name can't pronounce may add the perfect pop of color to your fall wedding, but they will also put a huge dent in your budget. Work with your florist, or pick up the phone and call one if you're going to DIY, to find in-season or more affordable, year-round flowers that fit the colors and ambience of your wedding vision. Trust us, no one will notice – or care, even – if you use yellow roses instead of that one particular strain of daffodil.
Make your own flower arrangements. This is easier than it sounds, especially if your overall wedding look slants DIY or involves a freer, more casual look. Buy flowers in bud-form in bulk and make your own arrangements a day or two ahead of time. Recruit your wedding party or other friends and family to help. There are plenty of how-to videos and blogs out there to help you create beautiful pieces. Centerpieces and accent arrangements are easier to DIY than bouquets, corsages, and boutonnieres. Have a professional florist do just the wedding party flowers and you do the rest if if you're feeling thrifty but less-than-crafty.
Use bigger tables. The bigger your tables, the more people you can accommodate at each one and the less tables you will need. Fewer tables means fewer centerpieces and linens. It may not save much money, but  every little bit counts when you are trying to stay on budget for your wedding.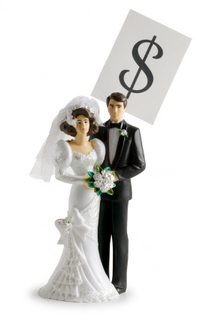 Shop off-season clearance for decorations. Many engagements last more than a year. If you are one of those couples that has over a year to plan, stock up on wedding decorations during off-season clearance events. If you're having a winter wedding, for example, shop the winter clearance sales the year before your big day to find great decorations for a percentage of the usual cost. Don't have a year? Pay close attention to whether items marked "seasonal" during these sales actually have more of a perennial appeal. Sign up for craft store coupons and pay close attention to their weekly sales.
Include things you already have in your decorations. Do you habitually collect vases? Flower pots? Candles? Teacups? Antique lace? Use them. Find the pieces that help tell you and your partner's stories and incorporate them into your ceremony decor or reception centerpieces. Even usually meaningless, day-to-day items can be repurposed for a wedding. For example – glass bottles, jars, and other everyday containers can be reused to hold flowers, candles, or fairy lights.
Have a DIY DJ. Use a music service like  iTunes, Pandora, or Spotify to compile a wedding playlist for your ceremony and your reception. Then, appoint someone to monitor it. Many venues have a sound system you can simply hook up a laptop or smartphone to. Otherwise, a good pair of speakers will work wonders. Find a friend or family member with a good set, check rental costs, or browse thrift stores and pawn shops for a good deal.
Limit your food options. The catering budget is a frequent area of the wedding checklist where costs can easily get out of hand. Cut back on food expenses by only serving one or two main dishes. If you're worried about limiting your guests' options due to their lifestyles or allergies, consider a heavy hors d'oeuvres style reception. That way you can offer more choices with less volume per choice. Also, for any style reception, keep it simple with dishes incorporating cheaper foods like chicken and seasonal vegetables.
Get a smaller wedding cake, or look into alternatives. They sure do look lovely, but there really is no need to get a huge cake for your wedding. The more cake servings that are in your display cake, the more expensive it gets. Consider opting for a smaller cake to have on display, supplemented with sheet cakes of the same flavor in the kitchen. Another great option is to supplement your cake with a dessert table featuring less expensive alternatives like chocolates, donuts, cookies, and mints. Or, nix the wedding cake completely and just have a dessert table filled with all of your favorites.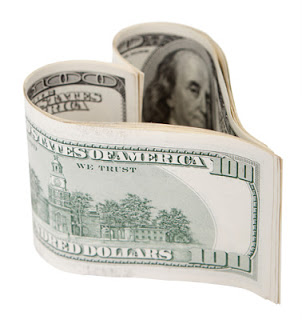 Cut back on the full bar. Usually, the point of having any alcohol at all at a wedding is to help people relax a little, celebrate, and let loose on the dance floor. A full premium bar is not necessary to accomplish this. A small wine and beer selection will usually do the trick, and you can even add one or two signature cocktails – bonus budget points for if you have your bartender make these with well liquor. Remember, it's free alcohol. We doubt many people will find much to complain about there.
Skip the champagne. Trust us – nobody will notice. During the toasts, they will simply raise their own glass filled with whatever their drink of choice is, be it lemonade or chardonnay, to your happiness. Plus, your caterer and servers will probably thank you. Pouring and serving each of your guests their own glass of champagne in such a short time period is a clunky process.
Nix the favors – or use your leftover cake. Unless your favors are edible, they will more likely than not get left behind at the end of your reception. Forego favors completely and save a pretty penny. Or, make the money you spent on that cake go the extra mile by boxing up the leftovers in cheap favor boxes and sending them home with guests.
Lose the hired transport. Sure, limousines are flashy and a fun way to get everyone in your bridal party to the right place at the right time – but they're also really expensive. If you want everyone to ride together, ask around and see who in your network has the biggest vehicle and if they will drive you or let you borrow it. Plus, renting a limousine or other fancy car robs your friends of the tradition of decorating it – which makes for great pictures.
Maximize your honeymoon. This is one of those saving money tips that surprises a lot of couples. Do you have frequent flyer miles or are you a member of another rewards program? Use them! In fact, since it's better to use a credit card to protect yourself from fraud in all of your big wedding purchases, use one with rewards that you can cash in for your honeymoon. Also, tell everyone it's your honeymoon. From the flight desk by your gate, to your hotel, to your restaurant servers, you might get free upgrades or bonuses if you let them know. So go ahead, brag to everyone about your newly wedded bliss.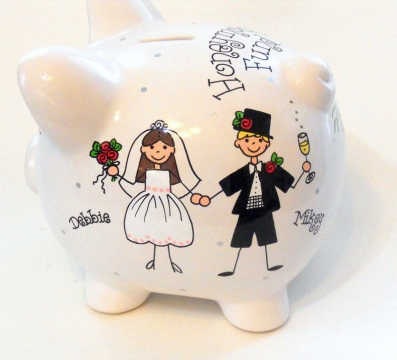 Do you know of some great tips and tricks for how to save money on your wedding that we haven't listed here? Tell us in the comments!