If you're in love with the classic color of passion but don't want red bridesmaids dresses or bouquets or even arrangements of red flowers, you can still have a touch of red in myriad classy ways. Here are 14 truly stylish, chic, and fun ways to add red to your wedding. Choose one—or two—and give your special day a kiss of crimson!
1. Tie One On (Your Cake, That Is)…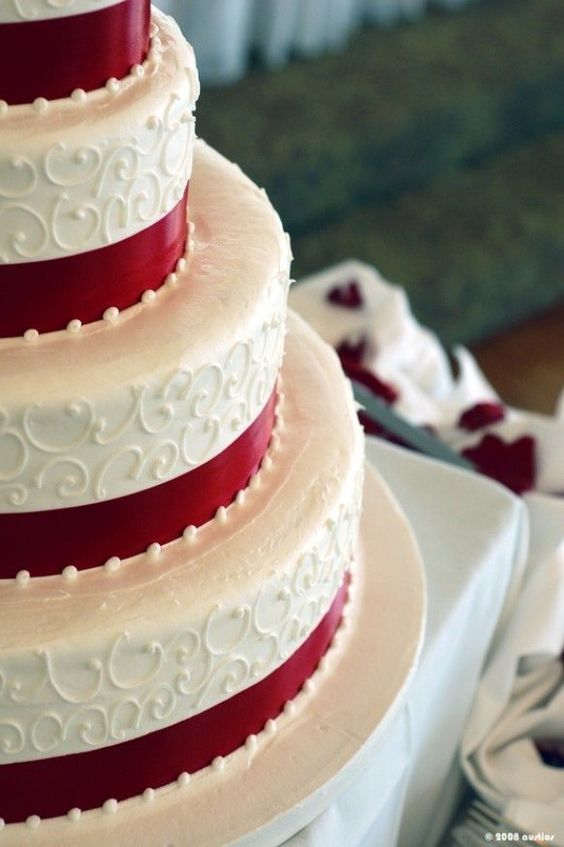 2. …or Tie Up Your Invitations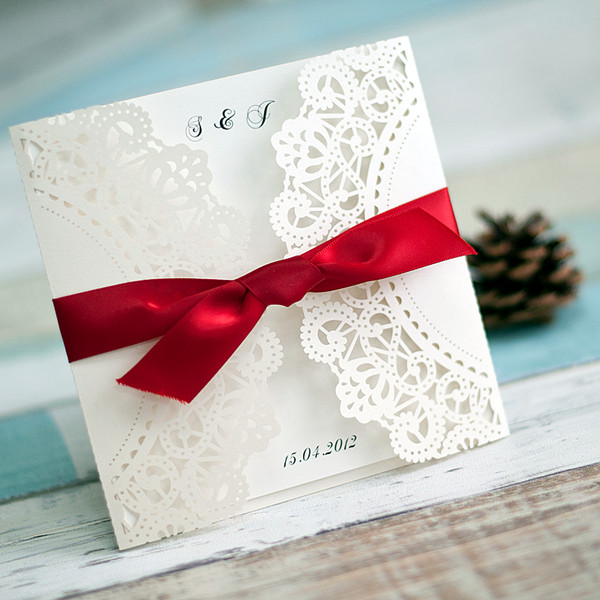 3. Edge Your Veil with Crimson Thread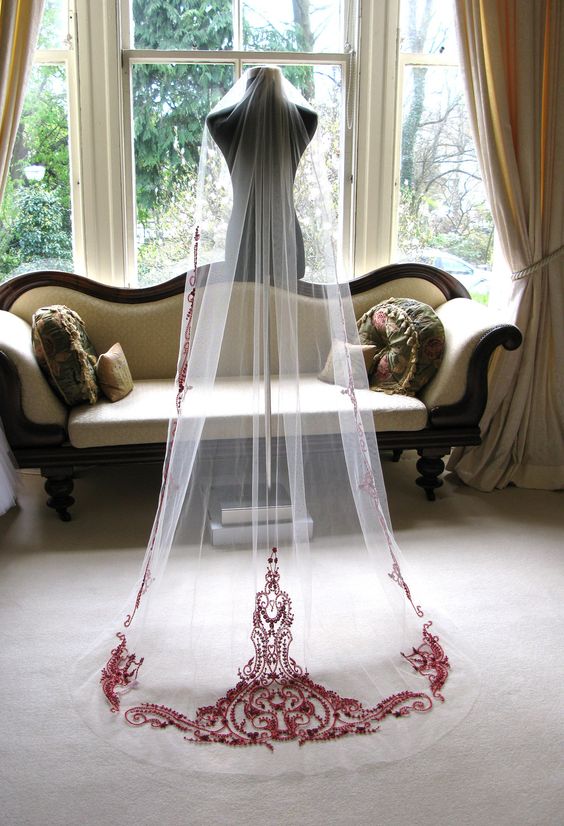 4. Line the Aisle with Rose Petals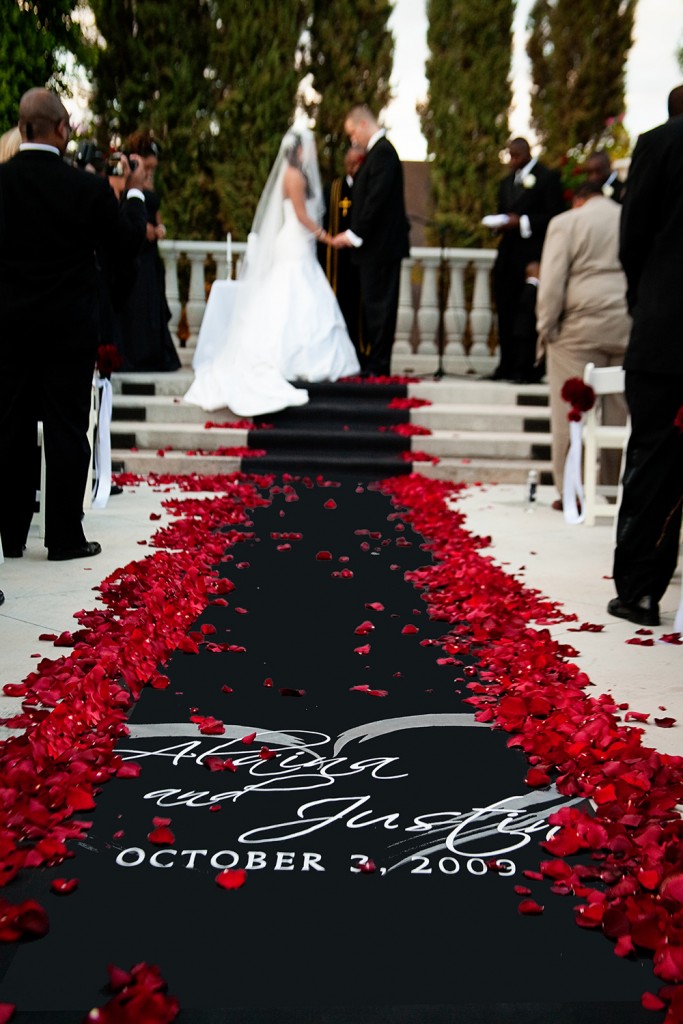 5. Red Shoes & a Petticoat for Your Maid of Honor…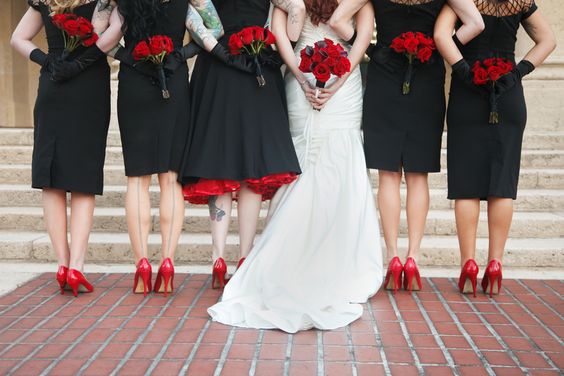 6. …or a Red Sweater…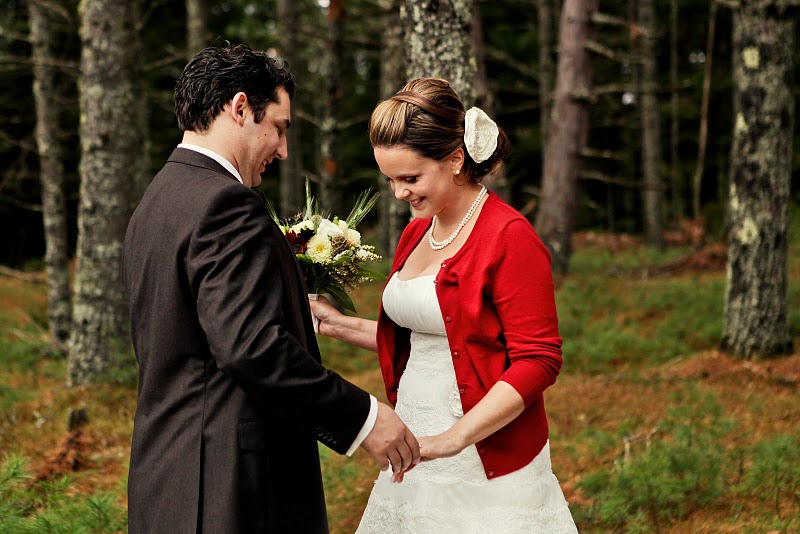 7. …or Socks for the Guys & a Petticoat for You!
8. Add a Red Umbrella to Your Photo Shoot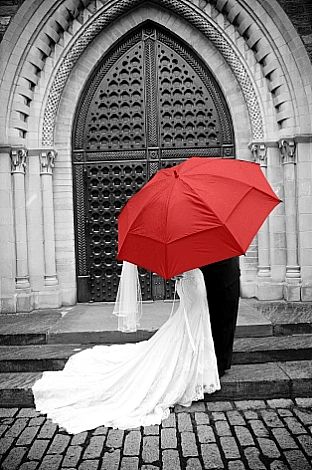 9. Don't Paint the Town Red—Just Your Fingernails!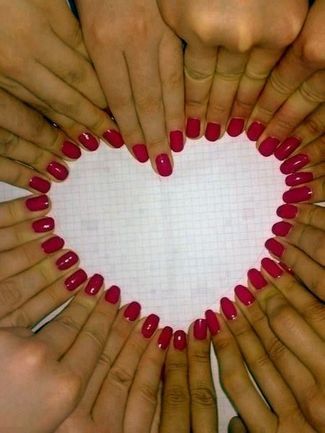 10. Drop Red Rose Petals Into Champagne
https://www.thepinkbride.com/wedding-color-palette-golden-red-romance/
11. Red Lanterns…but Just a Few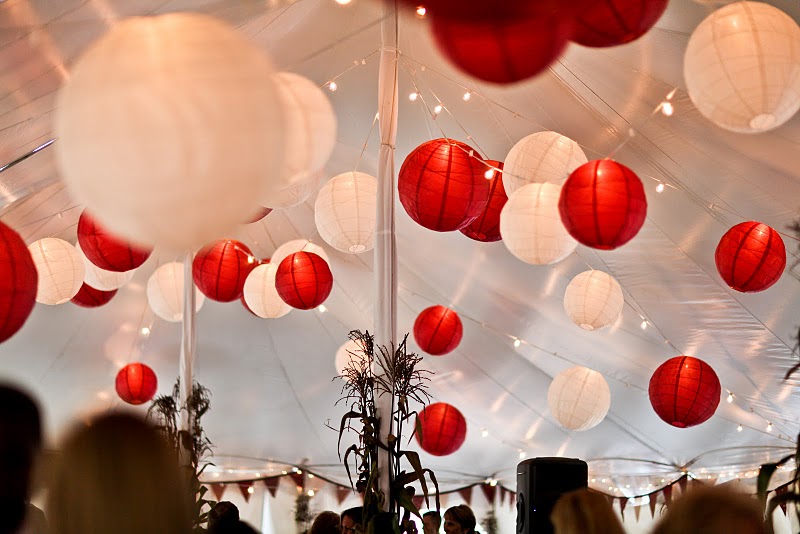 12. A (literal) Kiss of Red Lipstick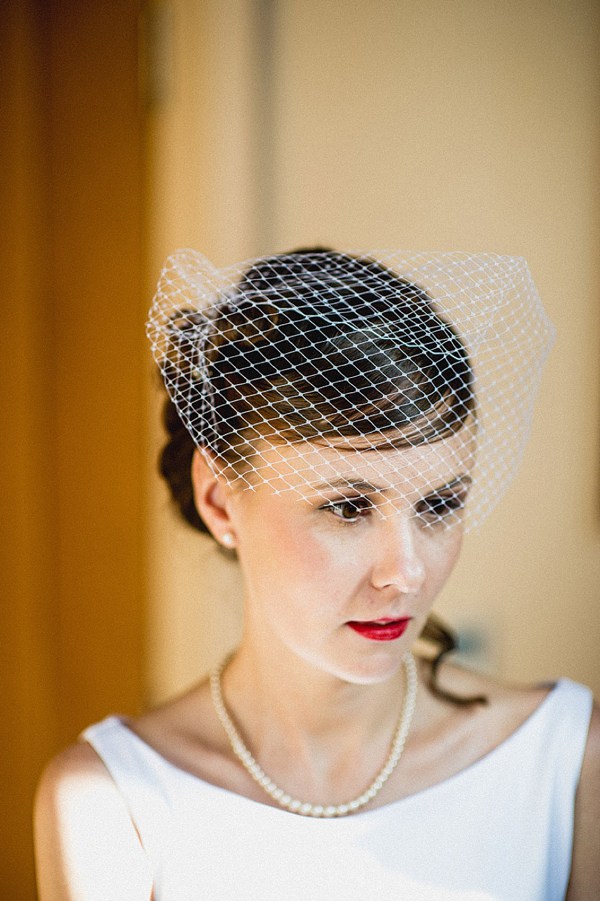 13. Save the Date with a Red Balloon
14. Serve Red Cherries in White Chocolate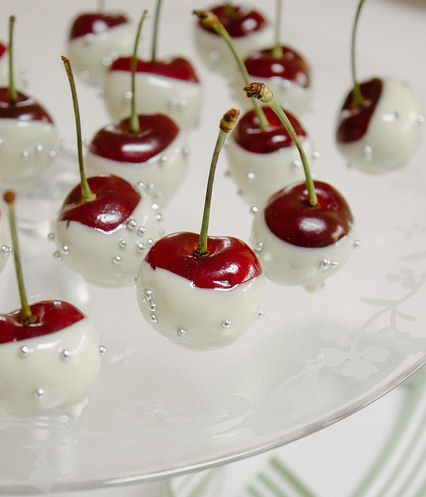 And here's the recipe! https://simpleprovisions.com.au/2012/12/19/cherries-dipped-in-white-chocolate/
Bonus:
Totally Surprise Them with Red Velvet Wedding Cake!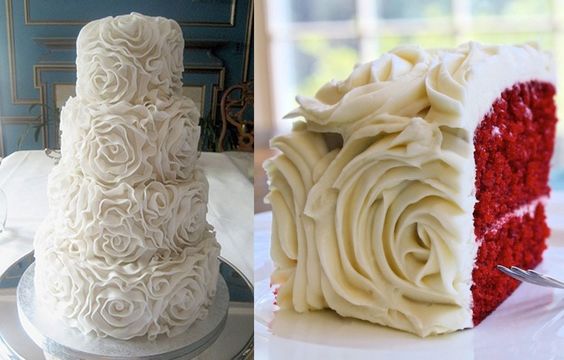 Share Your Touch of Red Wedding with Us!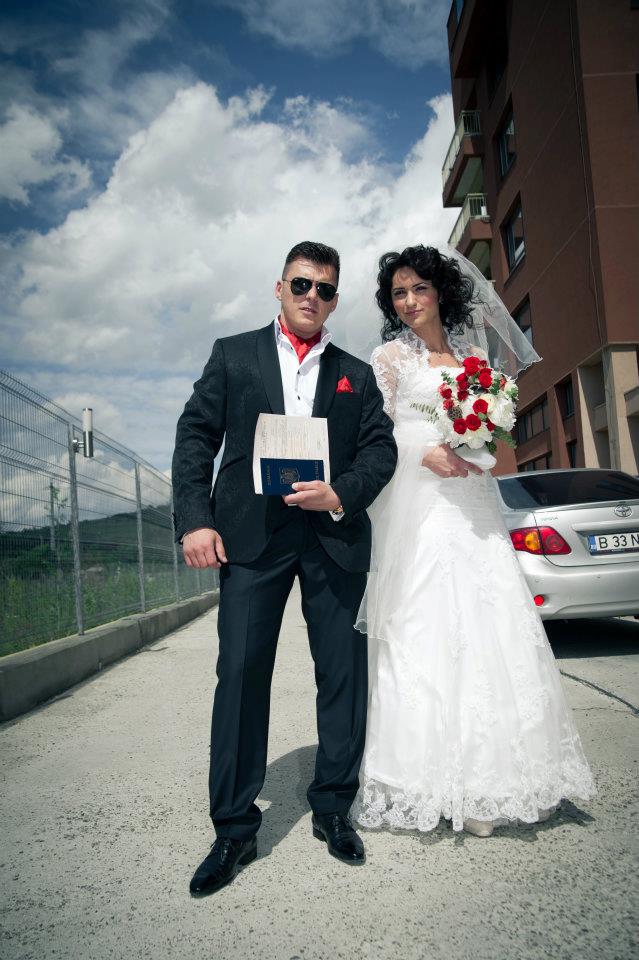 http://www.davincibridal.com/real_brides.php
Share your favorite photos from your wedding day featuring you in your gorgeous DaVinci gown—and your touch of red—and you'll have a chance to be featured on our website and social media. And as a special bonus, you'll automatically be entered into a sweepstakes to win a framed sketch of your wedding dress!
Here's the link for our Real Bride's dress: DaVinci Style #8436
For beautiful red dresses for your bridesmaids, check out these gowns:
Roses are Red: 7 Crimson Dress Ideas for Your Bridesmaids
If you'd prefer a kiss of pink for your wedding gown, choose one of these beautiful dresses: