Many think that getting married simply means standing in front of clergy or judge, saying "I do" and then they're done.  Not. The details involved in pulling off even a small celebration can boggle the mind. You'd be amazed at the number of weddings that are canceled due to any one of a myriad of misunderstandings, and not just between the bride and groom (who may well end up eloping to Las Vegas if the going with the planning gets too rough). Sometimes, no matter how hard you try, something happens that leaves you planning with pretty much zero time on your side.
But before we say anything else, though, know this: You. Can. Do. It!!!
For the brave ones out there who are intent on salvaging a mess, or for happily newly engaged you who just wants that wedding ring on your finger in a short, sweet and simple way, read on:
Set the Date
Your wedding, no matter the size, place, location or style, is a personally historic event that involves more than just the two of you. However, if the decision on the date isn't settled between the couple first, then the entire event is in danger. Brainstorming everything else may take a while, but when time is of the essence, set the date as soon as possible.
Schedules matter for everybody, and if this crucial decision isn't made immediately, you'll run into all sorts of problems. Everything from your guests' schedules to your suppliers' ability to provide what you really want will revolve around the date. Decide this first, and the rest should fall into place.
Announce the Wedding
Nothing makes things quite as official as the announcement of your upcoming wedding day. Bridal Guide mentions this as one of the very first steps toward making your dream come true. Make sure you tell both sets in in-laws ASAP and get them on board. If you're lucky, one or both will volunteer to help with anything from feeding your wedding piggy bank to calling around for the best and fastest tuxedo rental, or whatever other task you feel confident about delegating.
Extravagant vs. Intimate
Weddings are often grand events that require months of planning. If, however, you're pressed for time, deciding how many you want to invite is crucial regarding logistics. Some couples get married in intimate settings while others (sometimes because one of their mothers insists) have the entire town in attendance. Either way, you'll stall the entire works until you have at least a rough idea of how many will be there.
The capacity of your venue is definitely a deciding factor if your date is so soon that you find your choices limited because other brides booked long before you. You just can't fit 500 people into a room meant for 50.  Also, all of your costs, from invitations to dance floor, are entirely dependent on how many you invite.
4. Local vs. Destination
Planning a wedding from scratch demands that you decide as soon as possible where your wedding will take place. Also, as far as location goes, budget constraints may very well seriously limit your decision.
Local ceremonies are unquestionably easier on your cash flow because you almost always get more bang for your buck.  Sure, Santorini is absolutely lovely, and the south of France (think Cote d'Azur, aka the French Riviera) is as romantic as it gets. But if your budget can't handle it, your dream wedding may well not happen, at least not there.
A destination wedding affects your guest list because not everyone can afford to go. If for some reason you simply want "out of town" or something that's "different from home," then see if you can find a venue that's a reasonable drive away (no more than an hour or two). Or, if you have friends and family scattered roughly in a radius, see if you can find a more or less "ground zero" or central hub with as many as possible traveling an equal distance, yourselves included.
Your priorities will dictate your final choice between local and destination wedding, and fortunately, like pretty much everything else wedding related, a compromise can, and must, be reached.
5. Civil vs. Religious
Once again, your priorities set the stage. Civil ceremonies, officiated by a judge or civil servant, don't require the frills of a religious wedding. Everything from your attire to the number of guests is generally limited in a civil wedding, and the mood is usually much more low-key. But just like an intimate religious wedding, with limited attendees on the wedding day itself, you do have the option of throwing a larger – and often much more cost-effective – party in a casual setting and invite pretty much everyone you know.
Formal church and religious weddings typically have more options. The bride's gown can be more elaborate, the flowers fancier, and all flourishes – a large wedding party, a dozen candelabra down the aisle – are pretty much anything goes.
Here's a fairly unique option: Get married on a boat. Navy captains are barred from performing weddings, but non-Navy captains have more leeway. A maritime license alone doesn't grant a captain enough authority to perform a wedding, but if he falls under the category of "persons qualified to solemnize marriages" then you're good to go. If you want to know more, check out this link: Mental Floss
6. Reception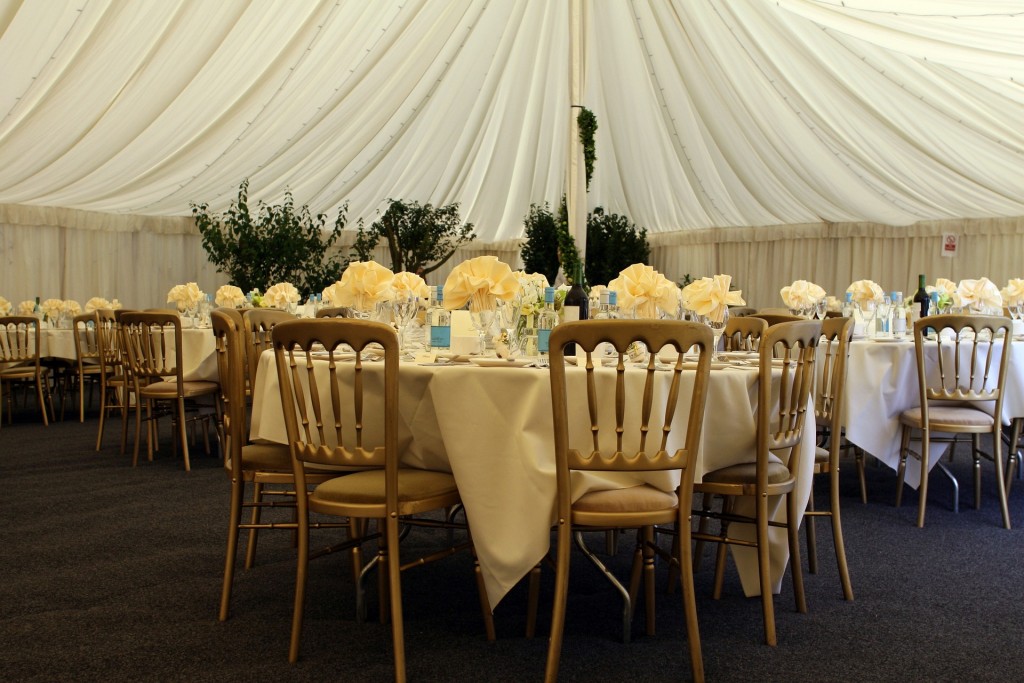 Reality dictates that outside factors can make certain venues either more appealing or absolutely out of the question. For instance, a garden reception in an area infamous for its rainy weather is not a good idea. When pressed for time, it's better to look for hotels or banquet halls that are accessible to you, your guests, and your vendors.
Local resources can be invaluable. Ask around for interesting and available reception sites in your hometown. Make Google your best friend. Almost every wedding and bridal site posts a directory specifically for this purpose. And the next time you get stuck waiting in line at the grocery checkout, thumb through a bridal magazine for your specific area. Some in-town jewelers also have specialized booklets geared for their local market.
7. Selecting Suppliers
By the time you get around to vendors, you've nailed down most of the crucial issues. Now it's time for the very practical, albeit time-consuming, task of choosing your suppliers. "Who exactly do I need," you ask. Start here:
Photographer and Videographer
Photographers and video people are pretty much always booked long in advance. This is good, because they're busy, so you'll have plenty of reviews. This is bad, because they're busy, and might not be able to accommodate you. But, if you're willing to think outside the box a bit, you may be able to snag one of the top-ranking people by moving your wedding around. Not necessarily by changing the date, but the time.
If you want limited pix and are willing to get married in the morning, even on a weekend you may well find a premiere pro who'll do your wedding first, then someone else's in the afternoon. Also, don't be afraid to let the top dog's assistant handle your shoot. Many terrific photographers have fabulously talented apprentices. See if you can view an album of the assistant's work, specifically the albums and portraits he or she has done alone without the head photographer in attendance. Additionally, some photography studios either have videographers on staff, or that crack assistant can handle the video while his mentor focuses on your stills.
You really do want your wedding day immortalized with perfect pictures and videos of the ceremony and, if you wish, the reception. If you choose a destination wedding, you'll be more limited, but close to home, you'll have a much better chance to book a good pro.
Musicians
Like photographers, good musicians are often booked in advance, but not all reservations hold. People sometimes change their minds, or just run out of money. So another bride's canceled combo (because she went with a DJ instead) can be your saving grace. A great option for quality ceremony musicians is to hire music majors from your local university. You might get an ultra-classy flute and a harp, or a premiere pianist and vocalist team, for far less than adult performers charge. Just make sure you hear them in advance by crashing (with permission) the ceremony or reception of another client of theirs, just long enough to know you like their style.
When all else fails, and there's no combo or DJ to be had, see if you can work out a deal with your venue to pipe your MP3 player through their sound system.
Flowers
Florists are easy to find, and believe it or not, unless you're throwing a wedding as lavish as William and Kate, just like photographers, florists will often double-book. It all comes down to what you pick and when you want it. You can also DIY if you want to. It can be a gas to get your blooms from a local farm, tuck them into vases and tie ribbons around a handful to make a bouquet. There is the hassle of keeping them fresh, and figuring how not to let the stems drip down your dress, so for the sake of time and fashion safety, it's probably better to let your florist do the work.
Another option that saves you money, and makes the arrangements last a lot longer, is to order bouquets and bouts with more greens than flowers, and choose flowers with more staying power. Greens make your florals fuller and lush and are a boon to those who want an extravagant look on a daisies-and-carnations budget.
8. Bridesmaids
Choosing the number of bridesmaids is entirely up to you. However, to keep the solemnity of the ceremony, you absolutely must lay down the rules. Bride's attendants all have certain responsibilities – the first being to show up on time in the right outfit – and if you're planning in a pinch, they may not be able to commit. But not to worry, because there are myriad ways to honor your girlfriends other than having them stand next to you wearing a fancy dress and holding flowers. So let each one know you'll love them just the same, even if they choose to decline.
The maid of honor is usually either your closest relative or your very best friend. It's also good form to include at least one of the groom's relatives, preferably as a bridesmaid but if not, for sure as a groomsman. Even if you're not that close, including them goes a long, long was toward strengthening the bonds between your two families.
9. Attire
Your wedding gown is pivotal and sets the pace for the rest of the celebration. Remember, though, that very often, it takes weeks (sometimes months) to order and fit a gown, no matter where you buy it. So when time is short, you'd best be practical. The hunt for the perfect dress is a lovely adventure in and of itself, but a custom-made gown necessitating a long wait for shipping, followed by myriad appointments for fittings, may not be in your best interest if you're in a pinch.
Some brides are perfectly happy wearing off the rack, and if the size is close enough, you might not need too many alterations. Personal touches can always be had, like gloves, or a ribbon sash, or a long veil that doubles as a train.
10. Guests
By this time, we don't need to tell you to limit the guest list. In this regard, though, either keep your parents at bay or firmly insist that, if they push too much, they're risking that elopement to Vegas. More often than not, it's the parents who bloat the guest list into an unmanageable mess. You pretty much have two choices: lay down the law (and keep a stiff upper lip when they whine) or capitulate and possibly regret it via an empty checkbook. But again:
You. Can. Do. This!
11. Invitations
Traditionally invitations are typically sent six to eight weeks before the wedding day. Unless you're really rushed, formal invitations are a lovely little extra, and much nicer than a phone call or text message. Ask your printer to calculate the time to design, print, and deliver, and then work backward from the wedding day. This should give you a pretty good idea of how long it actually takes to send out invitations. The shorter your guest list, the smaller bite even lavish, formal invitations take out of your budget, so think about it.
12. Your Final Wedding Day Look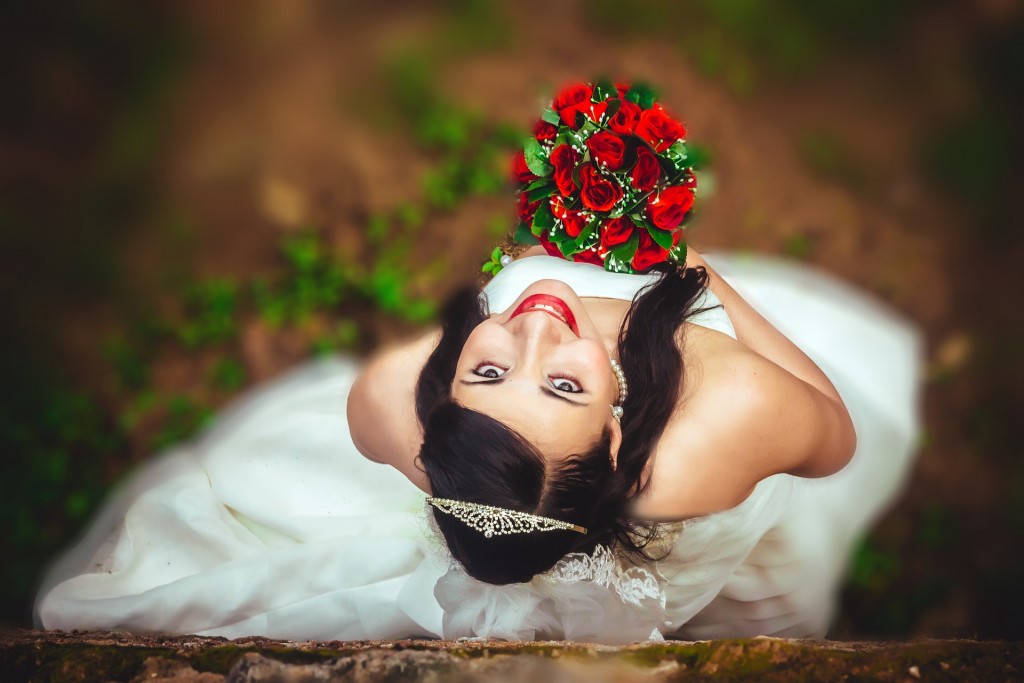 Find a hair stylist and makeup artist and put them on speed dial! If you color your hair, touch it up a week before the big day. A practice session (or two) with the makeup artist is mandatory.
As for tiaras and other jewelry, consider borrowing from close friends or relatives. There's absolutely no need to spend a fortune on diamonds unless you've purchased a super-simple gown with the intention of having a beautiful necklace, earrings, and bracelet set as your splurge. Hint: why don't you ask your fiancé what he thinks? It all depends on the man, but some guys would love to buy you something lovely that you can wear forever.
OK, we're done with our list, and believe it or not, you soon will be, too!
Your wedding day is, hands down, one of the most important milestones in your life. Though time is not necessarily your friend, you can still build a beautiful, meaningful, and memorable day without going broke in the process. If you're dedicated and creative, even with almost no time in your schedule at all, there's a very good chance you'll end up with a wedding that you'll forever be proud of.
And nobody, but nobody needs to know that you had to move mountains to make it happen!