Some couples take a lot of time to think through the type of wedding favors they'll offer their guests. Others are under the impression that these giveaways aren't that important because they've heard, or feel that, too often these tokens are put to the side, or worse, thrown away.
Now, we don't want you spending hundreds – let alone thousands – of dollars on something that won't be appreciated or cared for. So do stay away from a few of the tokens we know aren't generally welcome (like commemorative plates with your portrait). And certainly don't offer your guests anything that you yourself wouldn't want to display in your home, or that you know you'd probably not keep for very long.
But all is not lost. Wedding favors can be great fun to plan, create, and watch your guests enjoy. So let's get your creative juices flowing with a few wedding favor ideas that will both fit your chosen theme and tickle your guests' fancy. 
It's important to incorporate functionality and aesthetics when planning favors. You don't want to attend a Great Gatsby wedding only to go home with a bag full of superhero merchandise. It just doesn't make sense. When planning for any aspect of your wedding, the key is to maintain flow, to be consistent with every detail so as not to ruin the big picture.
Even if you've got your theme down pat, if you're still having a hard time thinking of what to give your guests, you've come to the right place. We've collected a few of our favorite wedding favor ideas and arranged them according to theme. How cool is that?
With our help, you might not get that headache over how to make or where to buy your giveaways. Below are some ideas to consider, but remember, it's your wedding so add a personal touch to anything we suggest that appeals to your style. You want your guests to remember your wedding day, not just how awesome your wedding favors were – though that can certainly be a plus! Wild Party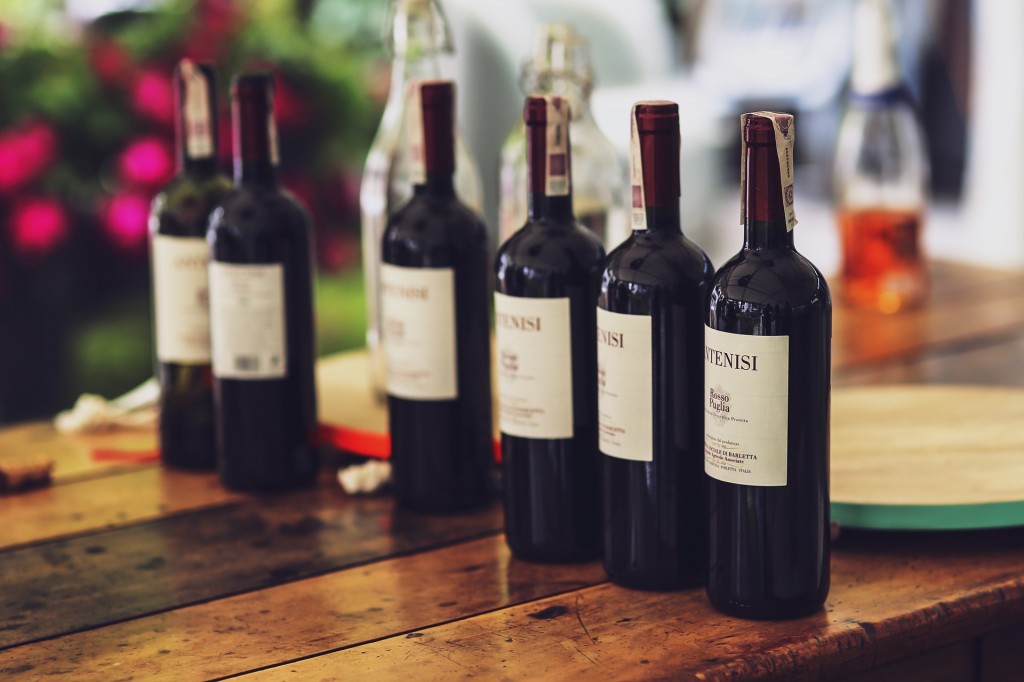 Let's say you and your fiancé are tying the knot and don't want to go all out for the traditional wedding reception. You just want it to be a blast ~ booming speakers, short but sweet ceremony, overflowing alcohol, and a dance floor to get down on and bust moves. You simply want to give your guests a good time, so you decide to hold your affair in Sin City itself: Las Vegas. Or what if you just want to pretend you've gone to Vegas and then plan a theme accordingly? What exactly would you give as a memento of what some consider the bawdiest place on the planet?
Now, before we get too silly and go off on a tangent over Vegas's reputation, know that we are not going to suggest you give any of the…quirkier items you see sold there.
Why not go classy with small bottles of champagne? You can get splits at a reasonable price in bulk then add a ribbon and a tiny thank you note with your names and the date. If you don't want to give bubbly itself, get empty bottles from a party planning store and fill them with dice, gold coins, or poker chips. You could go a little naughty with trinkets like little keychains of Vegas showgirls or… Well, use your imagination.
Consider personalized shot glasses engraved with your initials and the date. Most guests will keep something like that in their cupboard because it truly is useful. But if you really do go to Vegas, and you want to give them something they can use while they're in town… Casino chips! Real, live casino chips can be a gas, even for conservative Aunt Sally.
Rustic, Vintage Garden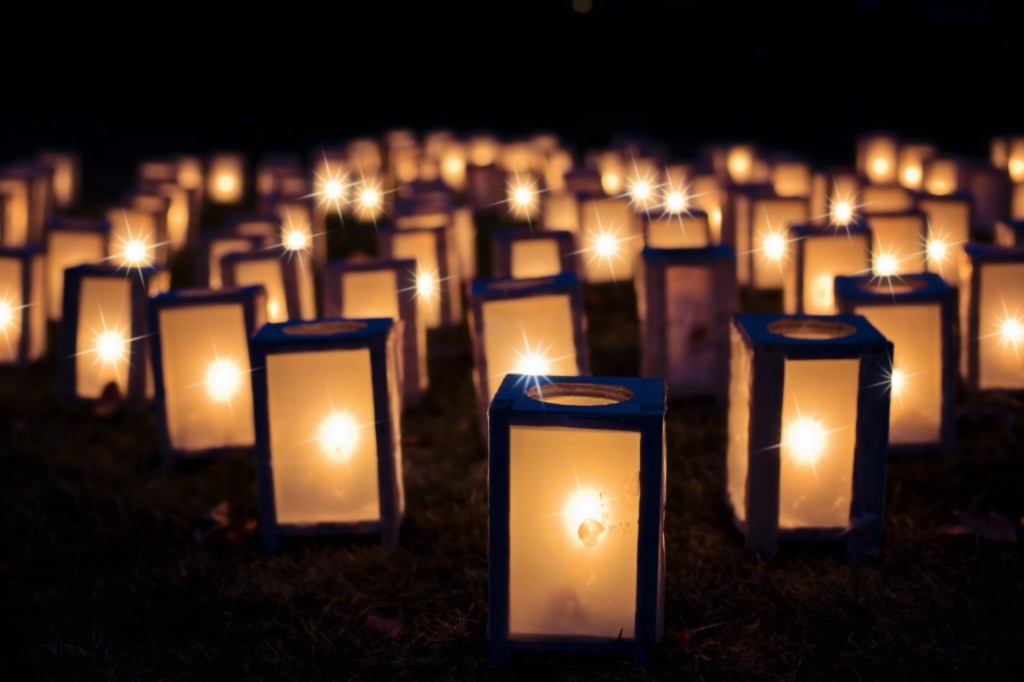 If you're planning an outdoorsy, garden wedding, perhaps like Bella and Edward in the Twilight movie series, then go rustic and romantic. Offer rope or lace trimmed glass jar candleholders or heart-shaped cork coasters. If you liked our Vegas idea of a champagne bottle of trinkets, do the same with small mason jars with either tin or cork lids. Fill them with rustic memorabilia like antique-looking key fobs, silk leaves, and personalized labels with your names and the date, perhaps with each guest's name handwritten.
Consider miniature candelabras or small lanterns in a vintage design that double as candleholders. Nature or garden-scented candles in small tin cans are fragrant and useful. What about a corkboard with personalized embellishments that your guests can use at home? One last idea is small burlap bags with a customized design filled with edible goodies that both kids and adults will enjoy.
Winter Wonderland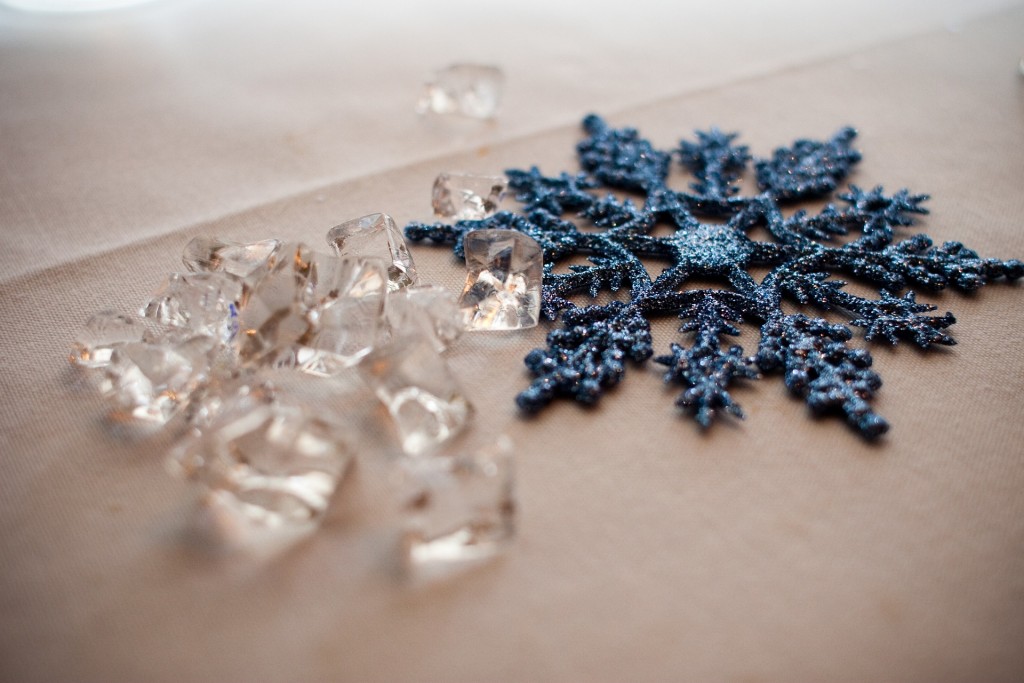 Snowflakes, silver glitter, fur, white blossoms… If you want your giveaways to reflect a winter theme, consider silver or glittered trinket boxes, the size for small jewelry or personal items. Silver chevron glass coasters or snowflake bookmarks – or fancy bookmarks made of ribbon and jewels – will most likely be treasured and don't have to be personalized.
Consider credit card bottle openers with an engraved snowflake. The nice thing about winter ceremonies is that just about anything with a little sparkle, glitz, or faceted glass will remind your
Beach Paradise
If you're booking your guests into a private resort on a beach, give them things that they can use during their stay. Beach totes with beach towels, sun block, insect repellant, sunglasses, and vouchers for resort activities are practical, thoughtful and will be appreciated.
Hint: If you're having few enough guests to afford it, have the towels monogrammed with each guest's initials!
For something simple, fill little test tube-type containers with sand and small seashells. If you can get bottles large enough for a note, you can add a scroll of gratitude, a true "message in a bottle."
Nautical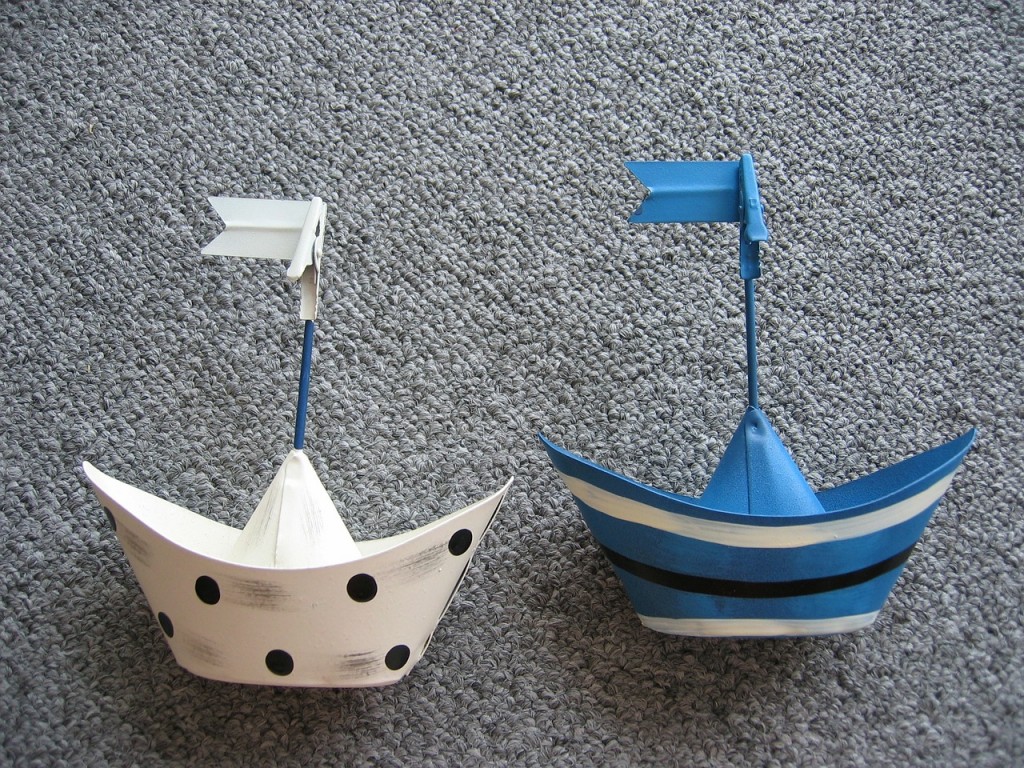 If you're tying the knot on a ship, think anchors, sailboats, helms, and blue-white color combinations. Consider bookmarks, coasters, soaps, picture frames, or mini-sailboats. Wine glasses can be personalized with an anchor and your wedding date.
For something edible, consider cupcakes, cookies, or other desserts that won't melt in the sun. Decorate them with blue and white icing and add little anchors, boats, or seamen's knots – and some of those things can be edible. With a fancy enough presentation, not only will the goodies be delicious, but they'll make great Instagram photos.
Candy Land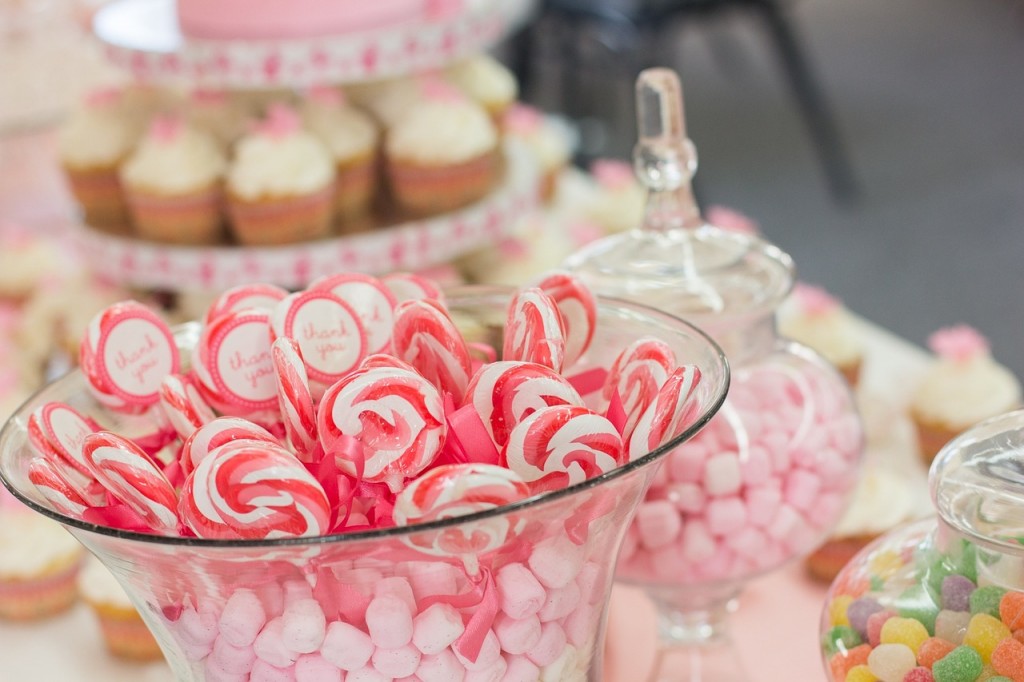 Whether you're a 5-year-old kid or a 50-year-old kid, candy will always be a guilty pleasure. For a wedding, though, we're not talking Hershey's or Willy Wonka. Make it interesting with exotics. Consider chocolates from South America or Switzerland, or dried fruit candies from Asia.
Do take into consideration, though, the fact that some of your guests may have dietary issues with sugar. For them, include sugar-free sweets or even glass candies in a special gift bag.
Bohemian or Hipster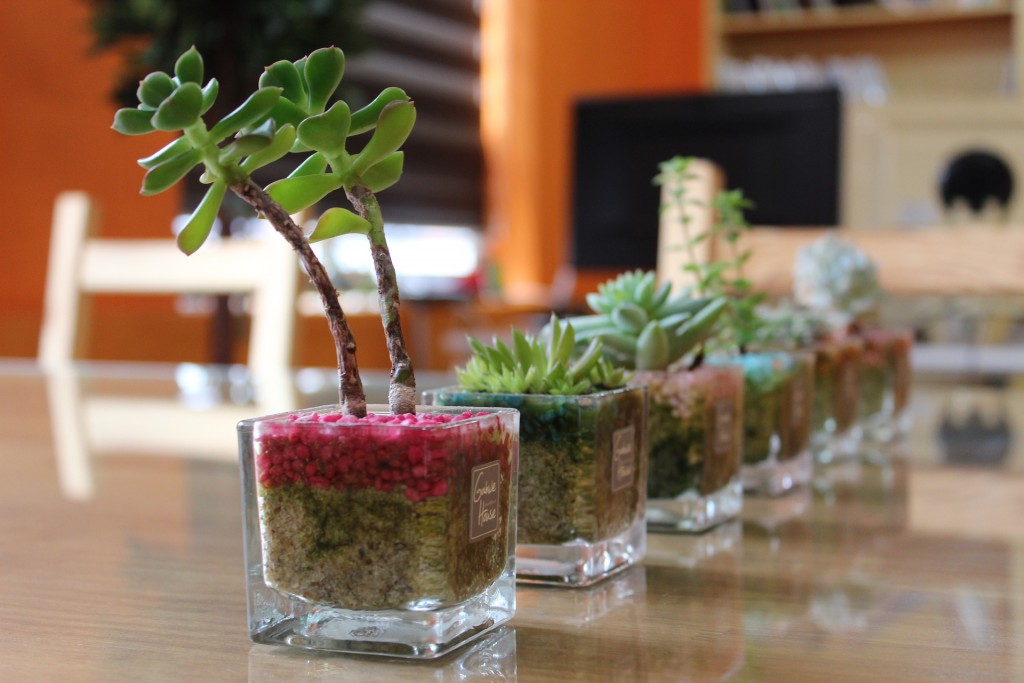 Boho weddings are usually neither formal nor grandiose. You wouldn't be surprised to see the reception venue full of mandalas, tassel garlands, and mini-piñatas. Guests might enjoy a hearty dinner under the stars, perhaps sitting on the grass and enjoying what nature has to offer.
Consider small dreamcatchers or miniature vintage art glass pieces if your guest list is small. One of our favorite boho ideas is succulents in tiny containers. Miniature cactus or air plants can be tucked into tiny fish bowls with just a little soil, a few pebbles, and a bit of moss to hold everything together.
For something a little quirky that still goes toward the traditional, set up a photo booth but with a twist. The photos can be finished in sepia tone, or edged with a printed filigree frame. Or you could go all out with costumes and props for a bohemian or hipster look. To be truly quirky, and if you're going for a 60s-70s look, give non-prescription hipster eyeglasses.
Couples who want a boho wedding in the first place tend to naturally think outside the box, so pretty much just about anything you choose will make a memorable impression of your wedding day. Our only real guideline for boho giveaways is to choose something lasting.
Destination Weddings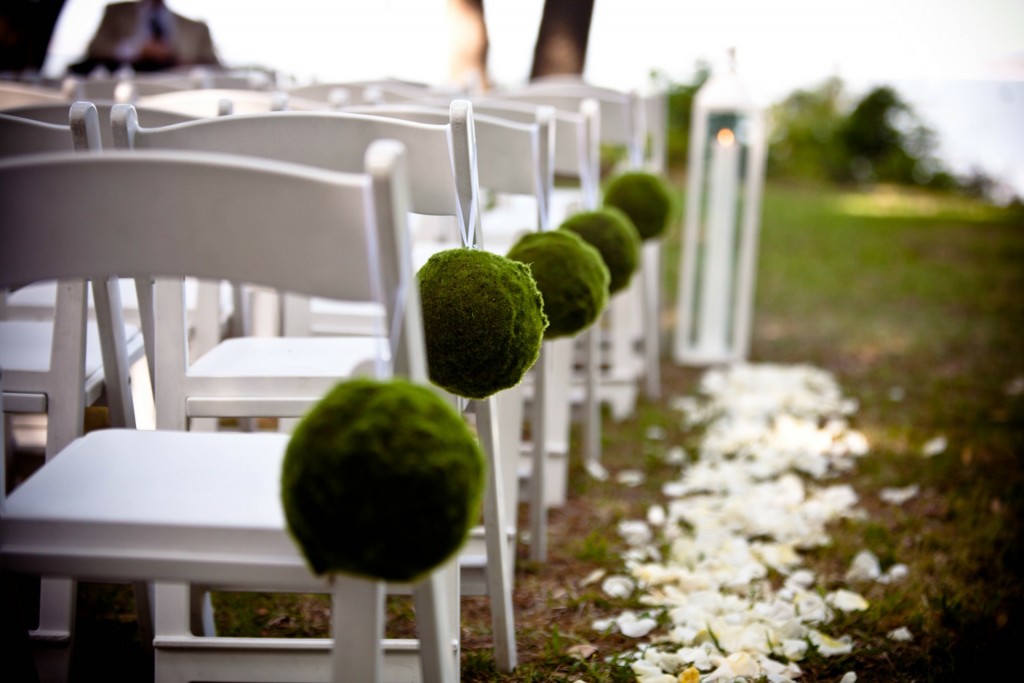 If your wedding is out of the country – a historic castle in Scotland, a mountaintop in Peru, or a tropical island like Hawaii – research what those destinations are best known for. As a rule, destination weddings have smaller guest lists, so if you have the budget for it, order local delicacies, souvenirs, or displays. Anything that you and your guests have never experienced, go for that. Probably the easiest solution is to talk to a local because the great thing about destination weddings is that you can truly give your guests a little piece of culture to take home.
One last word before we close: Please don't limit yourself to our ideas. Explore the internet, look on Pinterest, and research what will make your wedding memorable. We just want to be a springboard from which you can choose a wedding favor that both fits your budget and won't go to waste!