Dresses
How to Shop for Your Wedding Gown: 8 Quick Tips
With so much pressure on a bride to look perfect, the process of shopping for a wedding dress can be intimidating. Knowing where to shop for a wedding dress is easy. But knowing how to shop is crucial. Why? Because those photos will last a lifetime, and knowing that all eyes will be on you can be daunting. However, don't succumb to the pressure. With the right mindset and our tips, you can truly enjoy this once in a lifetime shopping experience.
Here are our 8 best tips on how to shop for your wedding gown, some tips on how to shop on a budget, and most importantly, how to choose the perfect wedding dress for you:
Get an idea of what you want
What's your vision for your wedding? If there's a theme or a general feel you're going for, look for shapes, silhouettes, and styles that will harmonize. You don't want your dress to be so different that it clashes with the decor and the location.
Take your time. Look for various designs and photos. Make notes of what you like and what you don't like. This will help you make the decision whether to go modern, classic, minimalist, or flamboyant.
Tip: Check out our style guide to find your body type and get suggestions for what silhouette will look most lovely on you:  http://davincibridal.com/style_guide.php
Call ahead to book an appointment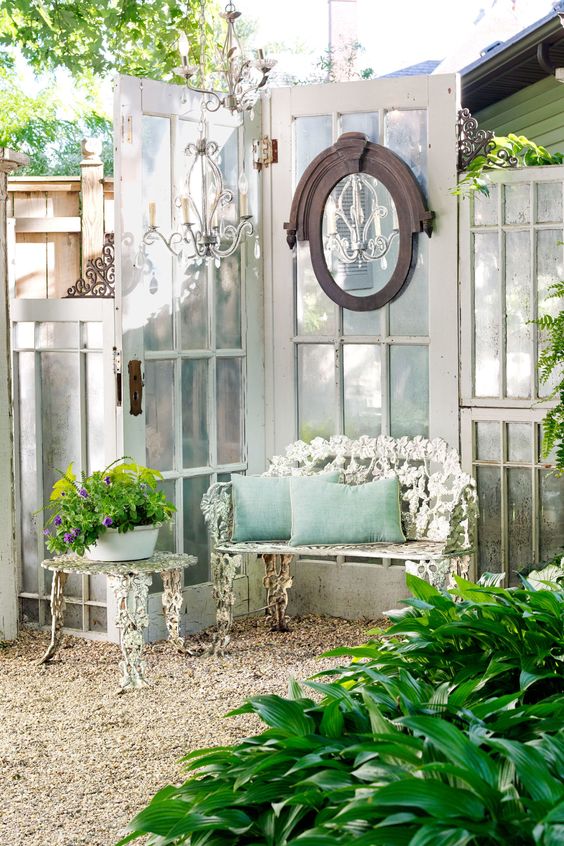 There's no guarantee that the dress you've been eyeing will be available in a sample to try on, so call the bridal retailer ahead of time. It would also be ideal to set an appointment to make sure that someone will be available to attend to you personally.
You also need to know a few things in advance, such as whether photos are allowed or not, and how long an appointment generally lasts. While you have the gown in your hands, ask your bridal retailer about the material, the stitching, how to take care of the dress, and then keep those things in mind. You may only wear your dress once, but you want it—like your marriage—to last a lifetime.
Limit your shopping party
Most brides-to-be tend to think that shopping for their wedding dress should be a bonding experience with all their friends, sisters, parents, and future in-laws. But just as too many cooks spoil the broth, too many opinions could result in a disastrous afternoon. It may even silence your voice, or persuade you to abandon important initial decisions you may have previously settled on.
Try to limit who goes with you. Stick with the few who really understand and appreciate your style. Keep in mind that this is your day, your dress, and your opinion ultimately is the only one that matters.
Before your appointment, make sure that you're prepared physically and mentally. Wear a bit of makeup—enough for you to feel confident about yourself, but not so much that your dress will be overpowered, or your foundation or lipstick might smudge the sample dresses. Bring or wear the shoes you intend to wear on your big day as well—or at least a pair you already own that are similar to what you plan to buy—because the height and style of the heel can affect how your dress falls. Lastly, wear the right undergarments. If you usually wear shapewear, be wearing it when you try on the dress.
These reminders will bring you as close to your complete wedding look as possible, and will keep your imagination from running too wild or off track.
Tip: Here's a little guide on what kind of lingerie to wear under formal clothes, wedding gowns included! http://www.missesdressy.com/blog/tricky-dresses-what-to-wear-underneath.html
Buy a dress that already fits fairly well
A more relaxed fit, such as this gown, will need fewer adjustments: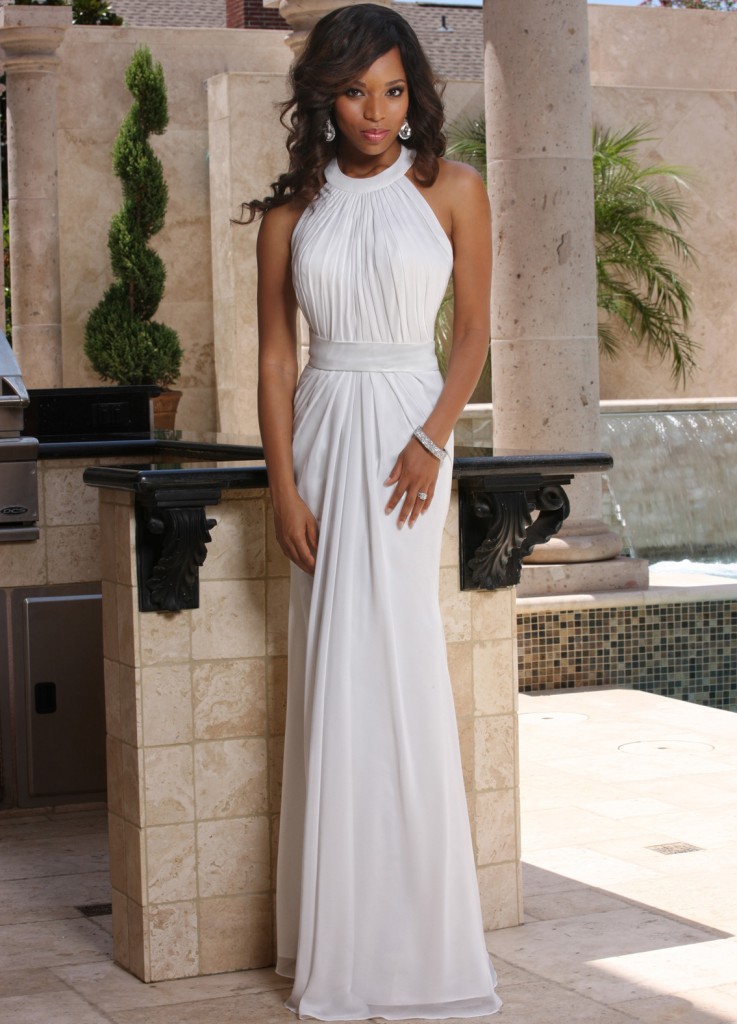 A corset bodice on a fitted gown may well eliminate bodice alterations altogether: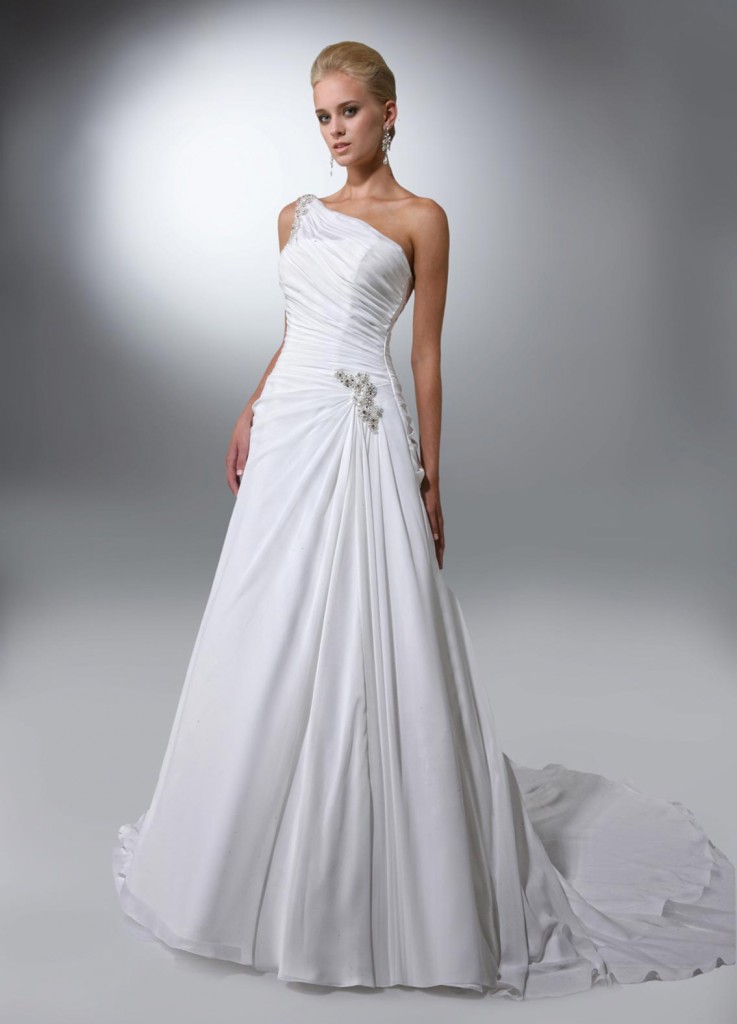 Many brides-to-be opt to diet before their big day, and will use their dress as an extra incentive to shed some weight. The plan then often becomes, "Buy a dress in a smaller size." But keep in mind that taking a dress in is far less complicated than letting a dress out, and there's a better chance it'll end up looking, draping, and feeling like the original
Don't be afraid to try a touch of glimmer:
Or perhaps a sweeping length of color: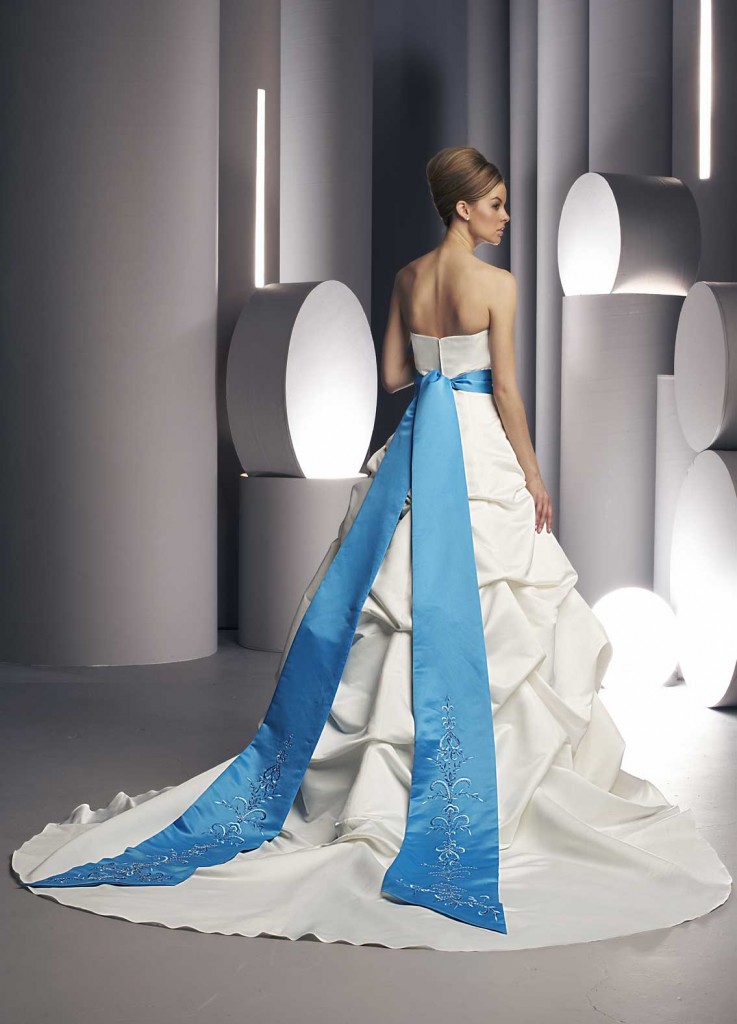 While your heart has started shopping months in advance, do remember to keep an open mind. Don't limit yourself to your usual clothing silhouettes or styles. Be open to trying on other dresses. The personnel in your retail bridal boutique may make suggestions based on your body type and skin tone. If so, at least give their suggestions a try. With their experience, they have a good eye and may provide you with great options you otherwise might never have considered.
Bear in mind that wedding dresses are also made differently from almost every other fashion in terms of how the fabric drapes and how the dress shapes your body. Even if you have a particularly strong comfort zone when it comes to what looks good on you in street clothes, it's highly possible that a wedding dress in a style you would never wear on any other day is the perfect option.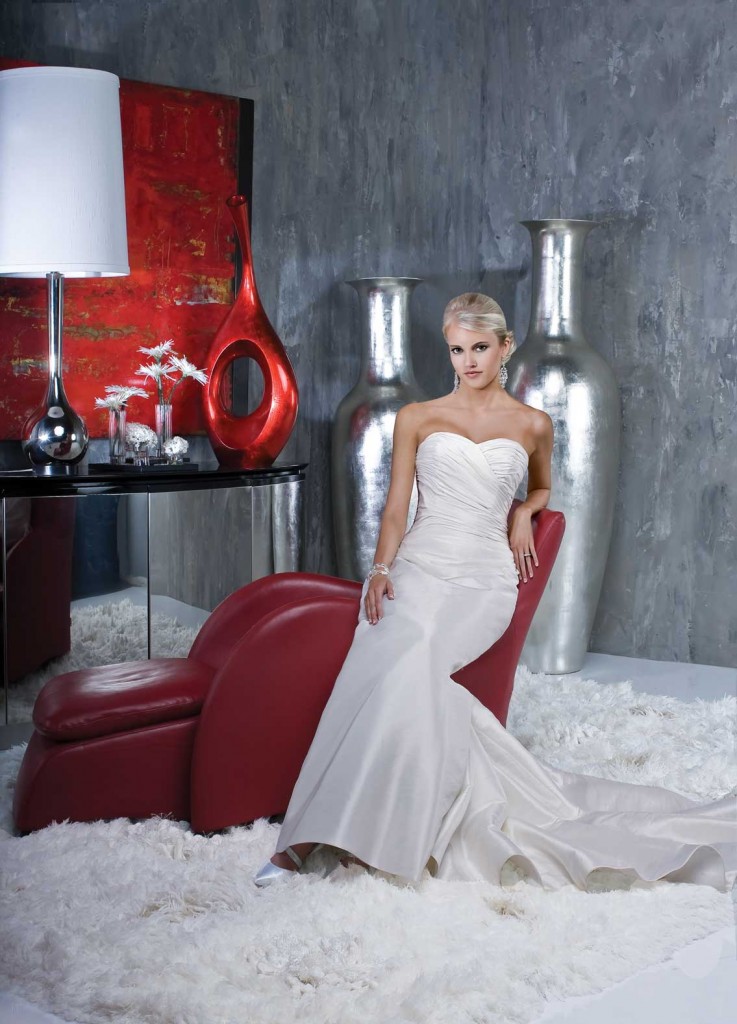 When you find a dress you love, make sure to move around in it. It's essential to love your look, but you also have to take into consideration that you'll be in that dress for hours on a very busy and important day. It's vital to be comfortable in order to get through the day with a genuine smile.
Be conscious of how the dress makes you feel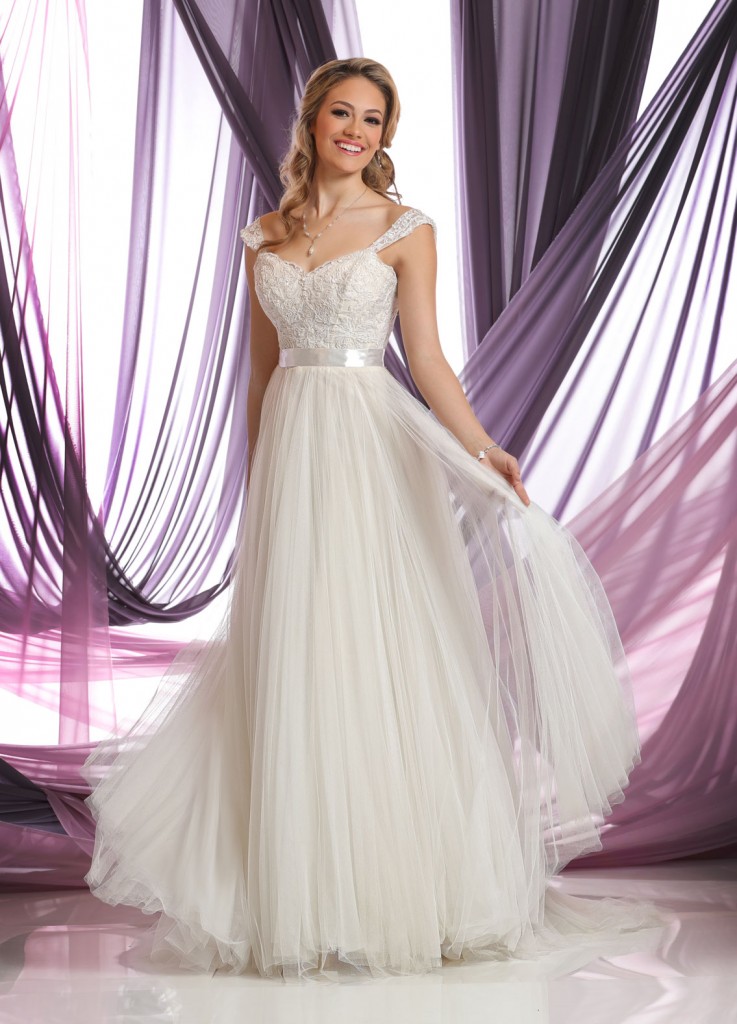 When trying on a dress, be mindful of how it feels when you first put it on. This will be a glimpse of how putting the dress on will feel on your wedding day. You want to feel like you, only "better" in the best possible way:  Beautiful, glamorous, and ready to take on the world!
Bear in mind that shopping for your wedding dress is meant to be a pleasant, once in a lifetime experience. Take your time and don't stress about having to look a particular way, other than how you want to look. Don't let any outside influence be the determining factor for what you'll wear on your wedding day. It's your time, and your day, so enjoy it!