Dresses
"I Said Yes!" 5 Delightful Engagement Party Dresses
For a gorgeous dress that you will wear over and over, start your wedding adventure with one of these short and sweet dresses from our DaVinci Occasions line. Perfect for your engagement party and elegant dinners out with your man, these dresses also pack well so you can take them on your honeymoon. They're ideal for a friend's formal wedding, a cocktail reception, an evening at the theater, or even a dressy girls' night out. Even with prices so amazing, you can afford to buy more than one, you won't be disappointed with the high-end construction and comfortable fit. And they come in so many colors—especially our one of a kind convertible sequin and chiffon number—for sure you'll find what you're looking for. And before we forget: Congratulations
1. Snazzy but Sweet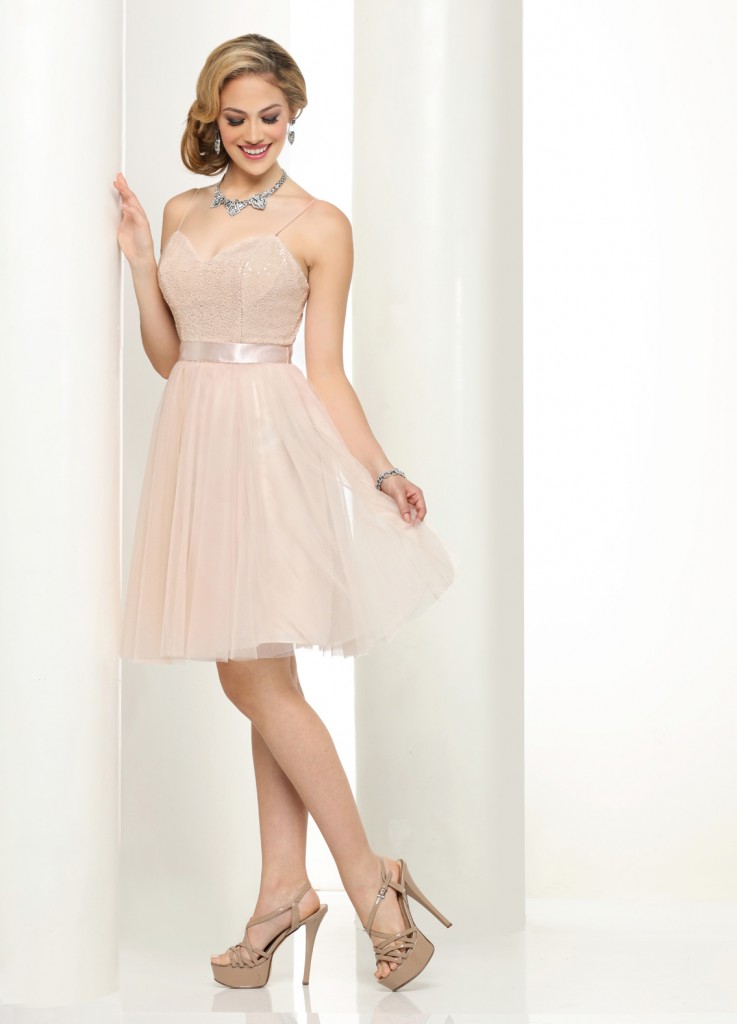 The fully sequined bodice, satin ribbon belt, tulle overskirt and sweet spaghetti straps make Style #S1005 the perfect little number to greet your guests. Not-quite strapless, it's sure to please both sets of parents, too!
Click on the link S1005 to view all the different color combinations. You can even turn this dress into a lovely little LBD by choosing black for the bodice, belt, and skirt.
2. Color Blocked & Beautiful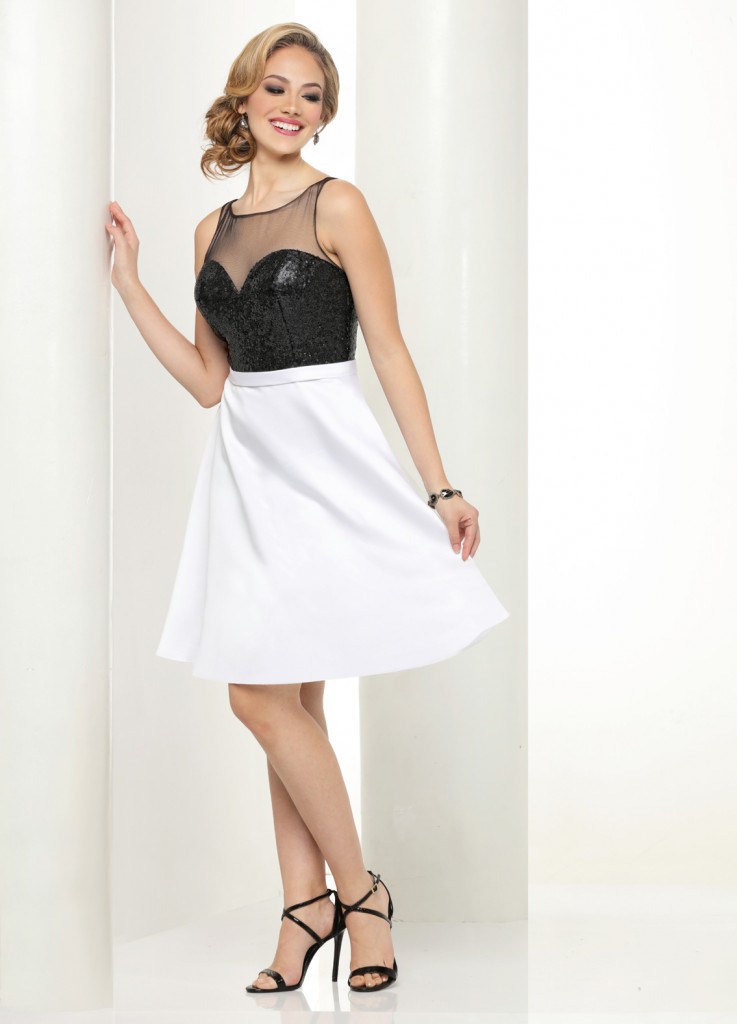 With its sequin sweetheart strapless-look with a full illusion bodice, beautiful bateau neckline, flirty peek-a-boo back, and a sweetly flared skirt that's available in over 50 different colors, DaVinci Occasions Style #S1004 is the dress that can be just about anything you want it to be!
Click here S1004 to check out the color options and start designing your own custom engagement dress.
3. Sequined but Sedate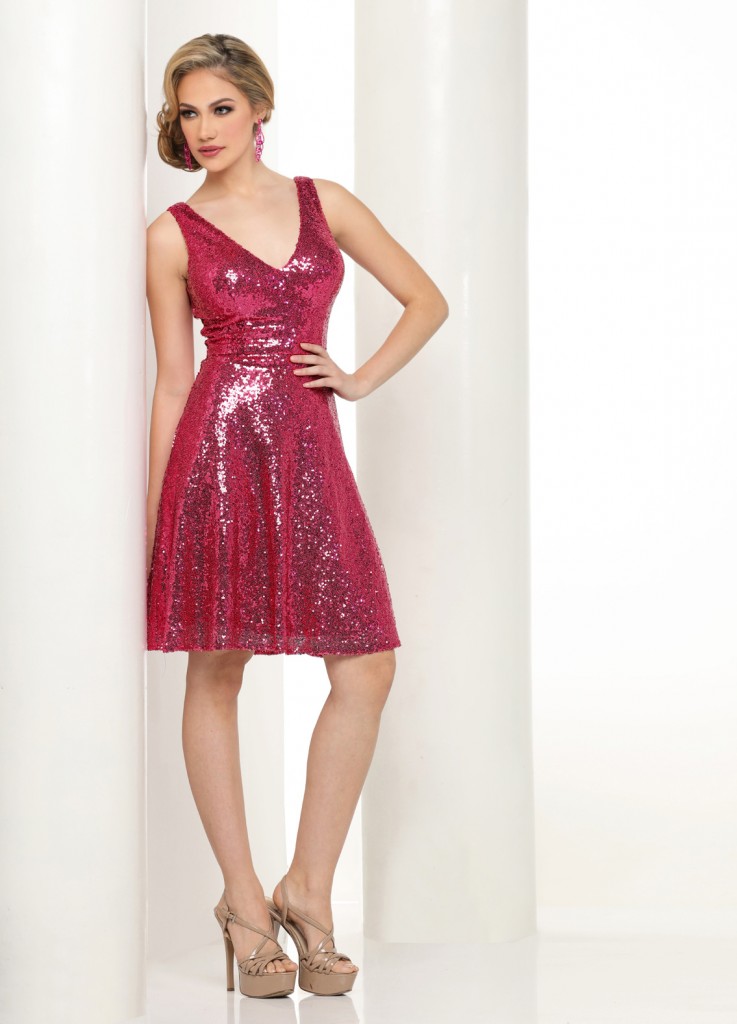 Totally sexy and sequined from top to bottom, this flirty little knee-length cocktail dress is still demure. Its V-neckline and back are cut just right, and the flared skirt gives this dress an elegant and timeless look. Available in 8 glittering solid colors, Style #S1006 will flatter any figure and make you shine in a decidedly modest fashion.
4. Mini & Magnificent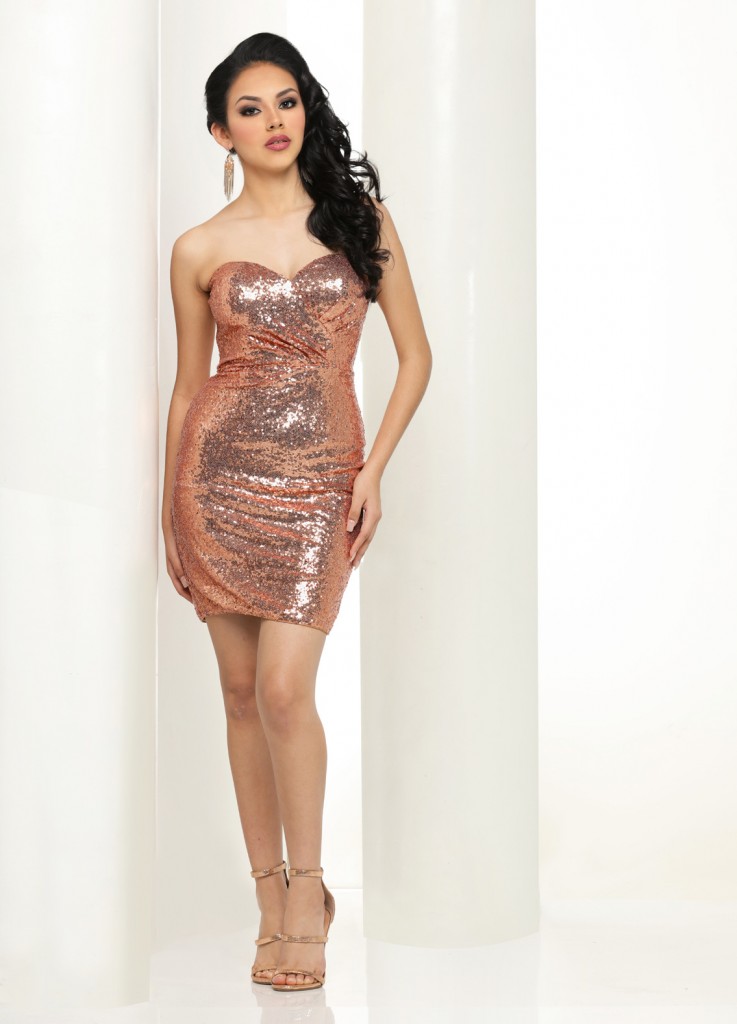 Strapless, sequined and as short as they come, DaVinci Occasions Style #S1010 will turn heads and have his heart racing. Careful though—this sparkling little sheath just might give that shiny new sparkler on your finger some competition!
Click here S1010 to see all 8 gloriously glittering color options.
5. The Ultimate Two-in-One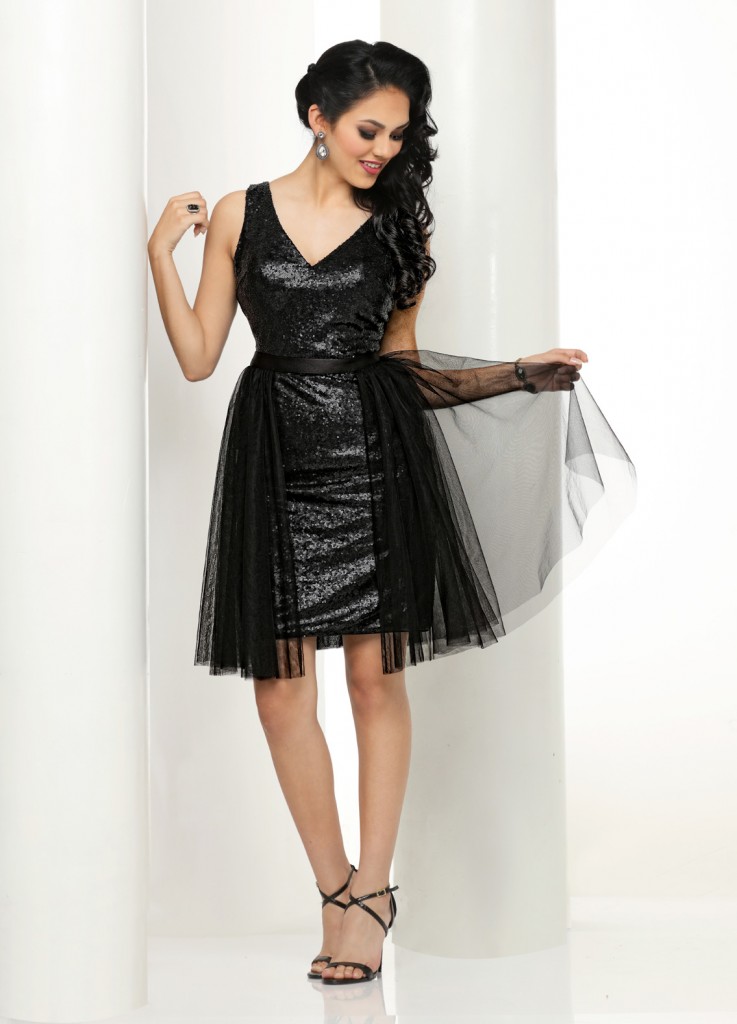 Why settle for just one new dress to celebrate your engagement party when you can have two?
DaVinci Occasions Style #S1007 is a straight sequined sheath hemmed just above the knee. Its modest V-neckline and flirty little knee-length chiffon skirt give it a decided debutante feel—until you realize that the skirt is removable!
Even better, it's not just an LBD. Click here S1007 for all the color combinations available for this fabulous convertible dress. Where else but DaVinci will you find a darling—and daring—dress like this?!
For 10 indispensable tips on how to announce your new engagement without breaking every etiquette rule in the book, check out our blog: 10 Ways Not to Announce Your Engagement