Dresses
16 Suggestions for Hassle-Free Wedding Dress Shopping
Of all the things on your wedding to-do list, finding the perfect wedding dress tops it. Never mind that you want to look your best—your gown is the cornerstone of your entire wedding because it sets the mood, the tone, the theme and every aspect of your big day. We don't have to remind you that wedding dress shopping is nothing like going to the mall for a new pair of jeans. It isn't even the same as shopping for a prom dress or evening gown because the stakes are much higher, therefore so is the stress level.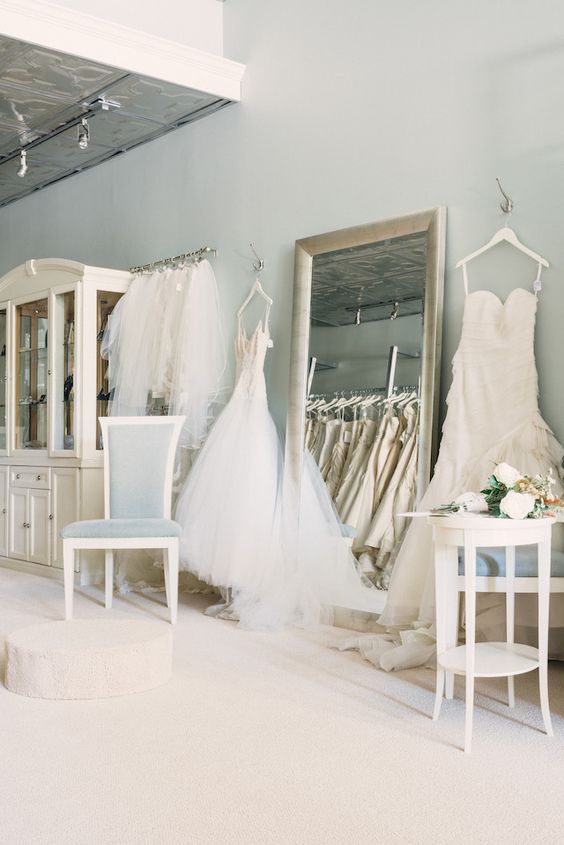 But there are a few things you can do to keep a bit of control while looking for the dress of a lifetime. In addition to maintaining a positive mindset, there are several practical tips, so we've researched the key factors that will help you find the dress that's The One with as little hassle as possible.
Set Your Budget, Style & Vision
Long before you set foot in a bridal shop, you need to have as clear an idea as possible on these 4 key factors: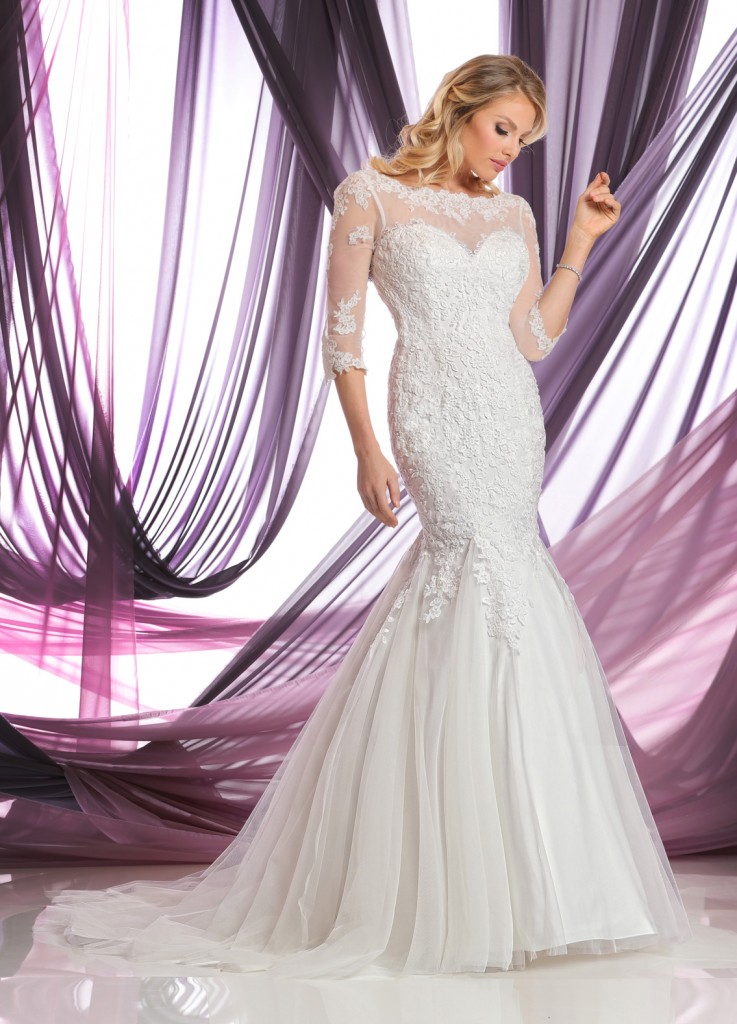 Budget:

Whether you're paying for your gown yourself or splitting the cost with your fiancé

or family members, make sure everyone is on board with how much you plan to spend. Include a maximum limit but with a little bit of a buffer that everyone is comfortable with—maybe $100-300 more—in case you find The Dress, but it's just a bit more than you'd planned.

Non-negotiables: Draft a list of details that you

really

want your wedding gown to have—lace sleeves, full skirt, embellished bodice, etc.—regardless of the overall style of the dress. This helps keep your search just a little bit narrower.

Choose a few appealing silhouettes:

Browse bridal magazines and Pinterest, then cut out and/or print photos of wedding dresses that appeal to you and that you also think might work with your body type. Ask your friends, sisters, female relatives or your mom their opinions about the cut and style to get their take on what will and what won't look good on you. If you have a stylist or designer friend, ask for a professional opinion on the silhouettes you've chosen.

Organize pins, pegs, and photos:

Gather all your photos and notes into one file to take with you when you go to the bridal boutique. These visuals will give your bridal consultant ideas and make it easier to present you with possible options.
Tip: A 3-ring binder with clear sleeves works great to hold your clippings and makes a great start to your wedding planning binder.
Ready, Set, Shop!
It's supposed to be fun to shop for your wedding gown! The problem is, the difficulty of the task is compounded by the nature of the event because you're "supposed to look absolutely perfect" on your wedding day. That mindset alone can add enough additional pressure to take some of the fun out of the experience. But again, we have a few tips that should help keep dress shopping more efficient, hence easier for you to think of it as happily memorable.
Start early:

Try to go dress hunting a few months before the wedding so you can take your sweet time trying on dresses and mulling over your potential choices.

Include only a trusted few:
You really will want honest opinions about your dress options to ensure that you get the right fit and style for your body type and taste. But you also want people who love you enough to be truthfully tactful without slowing down the process. So only take one or two others—or three at the absolute most—when you go shopping. The old adage, "too many cooks spoil the broth" applies: Too many diverse opinions spoil the lovely mood of wedding dress shopping!
Primp just a bit:

Style your hair loosely like you think you'll want it for your wedding day, wear a little makeup (although you'll definitely want to stick to a natural look), maybe paint your nails, all before you go dress shopping. Being dolled up a bit will give you confidence, will help you see which fabrics work with your skin tone, and your hairstyle will give you a hint as to how each dress might look on your big day. Hairstyles are also important when it comes to veils and other bridal hair accessories.

Lighten up time-wise:

Don't force yourself to find a dress by the end of the very first day or even the second or third day. Shopping for a wedding gown often is a process that stretches out over weeks or even months if you have the time. Tackle a few stores at a time, take notes on your preferred choices, and

always—

even if you think you've found The One on your very first day—

always

sleep on it before you sign the purchase contract.
Fit, Form and Function: Dress Tips to Lead You to Your Best Choice
When trying on wedding dresses, here are some things you need to think of and test out:
Use that 3-way mirror:

How do you look on all sides? Does the dress highlight your assets or does it emphasize some places you'd rather not focus on?

Move around:

Is the dress comfortable to move around in? Can you breathe easily, sit, walk, and go up and down the stairs without any problem?

Make sure it's appropriately modest:

Does the dress pass

your

personal standards for modesty? Would you be comfortable wearing that style in front a ceremony venue full of people, some of which you might not know very well or are meeting for the first time?

Choose venue-appropriate and weather-friendly styles:

Is

the style of the gown and its level of coverage appropriate for the ceremony venue, the reception venue, the weather on your wedding day, and the overall theme or mood you have in mind for the entire event?
In-Store vs. Online Buying
While you can easily shop for and purchase bridal gowns online, it's still highly recommended to visit a store or two so that you know personally how different styles look on you. Buying online also comes with several risks. The dress might not look the way you imagined, or fit correctly, or it might have some flaws that were not highlighted in the photos. Or the worst case scenario: You end up buying the most important item of clothing in your life from a counterfeit seller with no recourse once you've paid.
Here's a great link with suggestions for how to buy online with fewer regrets, returns, and disappointments: http://lifehacker.com/how-to-shop-for-clothes-online-and-get-a-perfect-fit-1501813895
The Wonderful World of Wedding Dress Shopping
Some brides dread dress shopping because of the slim chance that it might indeed be exceedingly frustrating or even overwhelmingly frightening. These are valid fears, but they can be overcome. Take comfort from the fact that bridal boutiques are there not just to sell you a dress, but also to guide you in knowing more about the style that you want, what you will look and feel beautiful in, and therefore sell you the perfect wedding dress for you.
Here are some more guidelines to help things along and keep you connected to the "fun factor" of your hunt:
Make an appointment:

Schedule an appointment with each of several bridal boutiques that you plan to visit. That way they'll know you're coming and will have someone there specifically to greet and work with you. Walk-ins are also usually welcome, but if they have an appointment booked shortly after you arrive, you might not get the attention you deserve. If you're just stopping in to look around, to get a feel for the store and so decide if you want to book an appointment to work with one of their bridal consultants, then a drop-in visit is fine for that purpose only.

Expect a short and helpful interview:

Have you ever seen an episode of

Say Yes to the Dress

? If so, then you'll know that bridal sales associates don't just start throwing dresses at you to try on. They want to get to know a little bit about you, your preferences, your price range, and sometimes other little details so that, of the racks and racks of dresses lining the shop, they can select dresses that are suitable candidates for

you

.
Tip:  Bringing that book with all those photos and pins will save both of you a lot of time explaining things!
Expect comfort and assistance:

Once the consultant has a few dresses in mind based on your discussion, you'll probably be led to a comfortable waiting area, perhaps even an entirely private room. Know that you will have 100% privacy behind a door or curtain to try on each gown, and that, other than your sales associate and whoever you've brought with you,

no one else

will be allowed into that private space as long as you're there. Bridal boutiques put such a premium on your comfort in order to put you in the best mood to purchase, sometimes you'll be offered refreshments, maybe even a glass of wine or champagne!

Consider all suggestions:

Bridal consultants are expertly trained so that they can make trustworthy professional suggestions, sometimes even pointing out why one or two of your original ideas might not work to achieve the overall look you want. They may also offer suggestions for alterations or embellishments that make the dress look even better or fit more comfortably.
Also, don't be surprised if the consultant pulls out a dress or two that you'd never dream of trying on, and if so, try at least one of them. Trust us—you'll know The One when you're wearing it, and it might not be "the one you thought it was" from your pins and photos!
Savor the Experience!
Take time to savor the day. Enjoy a cup of coffee or tea with your friends who are shopping with you. There may be some hiccups along the way, but ultimately wedding dress shopping is a memorable part of the whole wedding planning experience. You'll bond with the people who are closest to you, and they'll be honored that you shared this precious experience with them.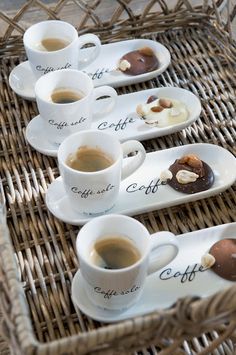 The search for the perfect dress will most certainly test your creativity. You'll probably discover things about yourself that you weren't aware of, some of which may be learning experiences that will serve you well after the wedding and perhaps even into your marriage, so again, always keep that open mind!
Fun idea: Make yourself a little teapot with your wedding date and favorite sayings and have the friends who shopped with you sign it! http://www.coco29.com/diy-bridal-shower-party-ideas-on-a-budget/