Dresses
How to Find the Perfect Wedding Dress using 6 Easy Questions
Shopping for clothing of any type is a lot of fun for most women, but it's a whole other ball game when it comes to shopping for a wedding dress! All eyes will unquestionably be on you, so it's imperative that you wear the most memorable dress you can find. But because shopping for wedding attire is quite a bit different from going to the mall for new jeans and a cute shirt, this decision involves a lot more detail than just looking for what's available in your size.
So to help you along, we've boiled down all those details into 6 main questions to ask yourself before you start shopping for the wedding dress that, for you, is The One.
Question #1: What Kind of Bride Are You?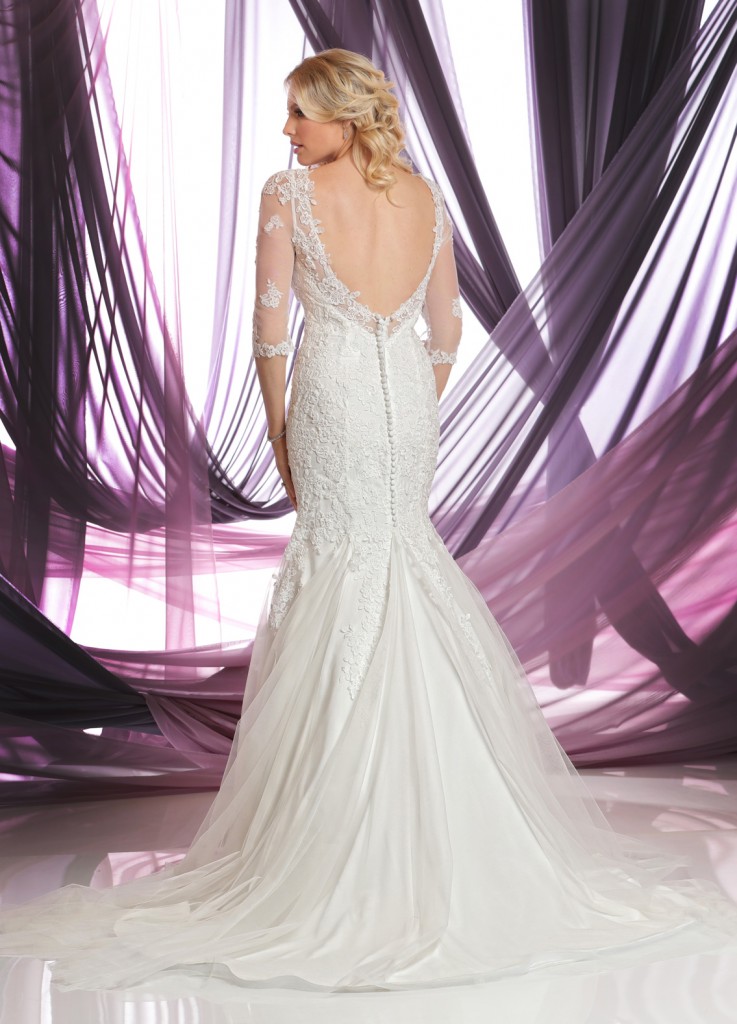 By this, we mean "what wedding style keyword fits you best." Are you Romantic, Classic, Chic, Glamorous, Sassy, Elegant, Vintage, Bohemian, Modern, Fun, or are you totally Offbeat?
Before diving headfirst into that sea of bridal magazines, take the time to give some serious thought to how you see yourself as a bride. Scout around on Pinterest using those keywords until you find one or two that either perfectly describes you, or that comes relatively close to your ideal. And if you find yourself vacillating between two basic styles, just combine them. You can be a Modern Romantic, a Countryside Fairytale, or an Elegant Offbeat bride—there are really no limits.
Once you have that style keyword or two, you'll start to get a clearer picture of how to develop that theme into a gown. Here's a short list of examples of how fabrics and designs in wedding dresses can emulate different styles:
Romantic: lace, tulle, and pearls
Modern: edgy cuts, architectural silhouettes
Old Hollywood: satin, cleavage, side slits
Offbeat: unexpected mixes like a denim jacket over a traditional gown or a wildly nontraditional dress color like red, black or ombre
Also, once you nail down your theme word or words that describe your personality as a bride, this will help you set the overarching theme or motif of your entire wedding. Therefore, take as much time as you need to really think this through.
Tip: Take a quiz to see what style bride you are when it comes to makeup and hair. This is just one of many you'll find on the internet: http://makeuptutorials.com/quiz-whats-your-bridal-beauty-style/
Question #2: What's Your Body Type & Best Silhouette?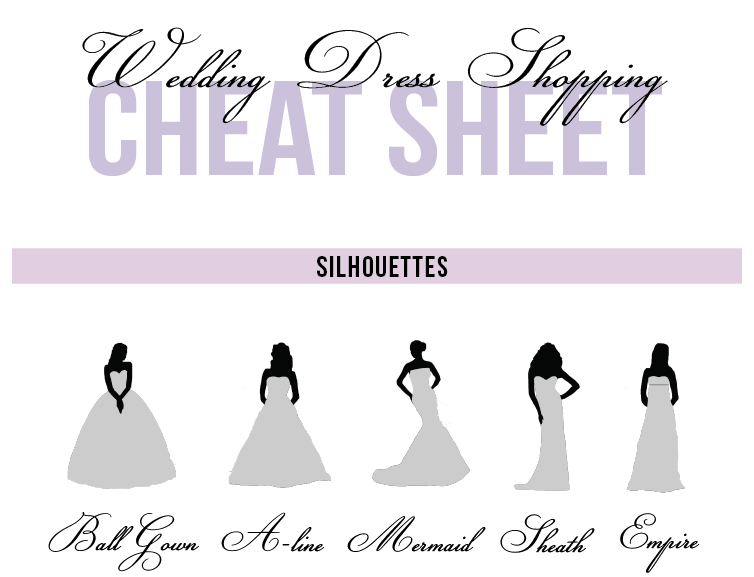 While you can get away with drastically different styles in wedding gowns than you can in regular clothing, you still need to figure out what silhouette truly flatters your body type. You may be in love with that edgy low cut dress, or that adorable mermaid gown with a train full of ruffles. But if you have a little too much cleavage for something that low cut, or if you're not tall enough to balance out those ruffles, you might need to make some compromises.
The good news is that there are so many options out there that you can combine details to your heart's content, either by doing some style alterations on a dress that's close to what you want, or by spending a bit more time in diligent legwork.
Even if you're reasonably conservative, have a look at what the entertainment industry is featuring when it comes to weddings. There's no reason not to add just a touch of star factor to your wedding look, or find inspiration among the royals like Kate Middleton's luscious lace creation.
Just be willing to be a somewhat realistic when it comes to your body type and what will truly make you look stunning.
Tip: Here's a terrific cheat sheet to print out, study and then take with you to your bridal salon. http://www.amandaburtondesign.com/blog/2014/8/10/wedding-dress-shopping-cheat-sheet
Question #3: What's Your Favorite Fabric?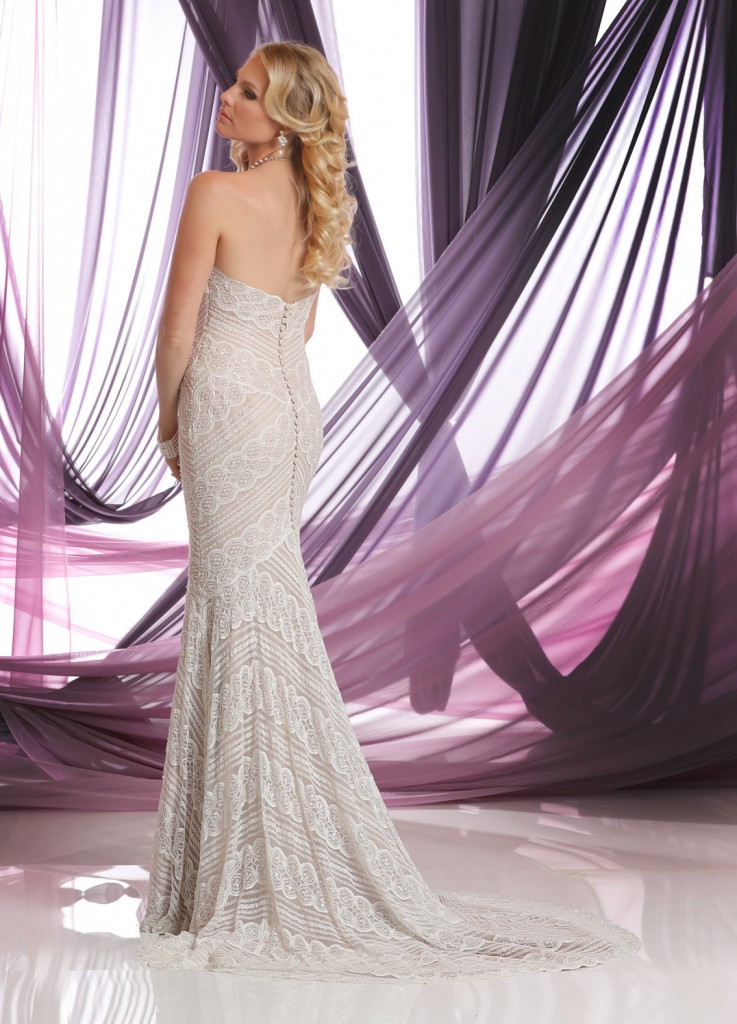 One you've worked out the basic design details, decide on the type of fabric that catches your eye and speaks to your mood. Here's the good news: Almost all wedding dresses are fashioned with at least 2 different fabric in the same dress. You may want the gown to be mostly lace, but there's no reason why you can't also have a touch of silk, organza, or taffeta—or vice versa. Find a dress you love in a smooth fabric then add some touches of lace. It all depends on which materials best suit the design of your dress and if the fabric is either heavy enough, light enough, or drapes correctly to achieve your vision.
As a general rule, look for fabrics that feel good on your skin particularly at the neckline, back, and sleeves if applicable. You can have stiffer fabric in the skirt or on parts of the bodice like the center front and back. However, whatever part of the dress touches your skin directly absolutely must not scratch or irritate. The last thing you want is little red marks from the lace literally rubbing you the wrong way, or to find yourself distracted and wanting to scratch an itch caused by your wedding dress!
Also, don't forget about the weather. That open-back wonder may be lovely for summer, but not so nice in the dead of winter—unless you plan to accessorize with a fur shawl, a cape, or a heavier weight jacket.
Question #4: What Shade & Sheen Do You Prefer?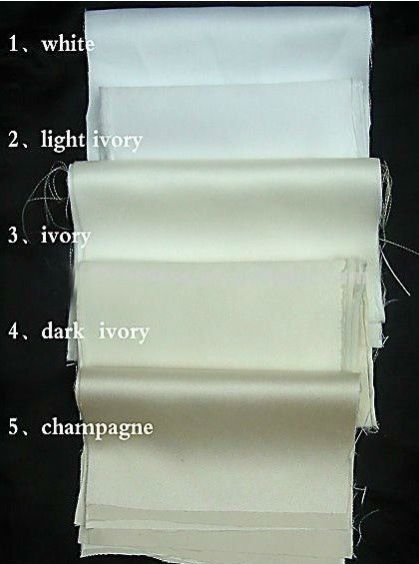 Fact: Not all wedding gowns come in plain, flat white. It doesn't take a trained eye to see differences in color from one wedding dress to another. There are at least 5 classic whites—white, light ivory, ivory, dark ivory and champagne—and a few more additional colors like ecru and cream. Each of these dresses will look "wedding white" against the appropriate skin tone.
Your age may also play a factor in what shade and sheen of fabric looks best on you. A bone colored gown may be perfect for a twenty-something bride, while a bit of silvery shimmer might appeal to a somewhat older bride for her first or perhaps her second wedding. Ivory tones are lovely with a "peaches and cream" complexion but might not be as flattering on a bride who has prominent yellow undertones in her skin.
The easiest way to test shade and sheen before you go shopping is to go to a fabric store and look through the bolts of wedding fabric. Make sure you go barefaced, though—no blush, eye color, lipstick or even foundation. Any makeup can change the way the light strikes your face and the fabric.
Question #5: Is This Dress Comfortable?
Make sure to try on several different gowns in different styles in order to find out how freely you can move and how comfortable the fit is with each different dress silhouette. And by "move freely" we mean much more than walking comfortably down the aisle. Sit, stand, dance around, hop perhaps, twist, bend, climb stairs, and do something that mimics getting into and out of a car. And make sure you can fasten your wedding shoes, too, just in case there's no one around to help you!
Question #6: What Little Extras Can You Add?
Once you have your basic look, you can focus on any small details you want to include. You don't want to go too overboard, though, and end up looking like a patchwork wedding quilt. But adding iridescent beads to the hem or the bodice, or a colored ribbon as a belt can make a dress all your own. Also, see if there's a way to incorporate sentimental details if you wish—an heirloom brooch on the ribbon belt or at the shoulder, perhaps a piece of your mother's or grandmother's bridal gown woven into the bodice or skirt.
A lovely look for a strapless dress is to add a shawl, shrug, or jacket. Wedding shawls are beautiful and can either be made to match your dress or be an entirely different color or fabric such as an heirloom or vintage piece. A shrug works well both to add a touch of modesty by covering the arms and can balance narrow shoulders. Jackets are perhaps the most distinctive touch because you can wear a jacket in lace to match the dress, in a shimmery fabric as a touch of subtle bling, or even go the unexpected route with denim or leather.
Whatever you choose, do be sure to add something that makes the gown 100% your own, even if it's as simple as a chiffon flower at the top seam of a one-shoulder dress.
One Final Note: Take Your Time
Very rarely does a bride find The One dress on her first trip to the boutique. Some spend weeks, even months sometimes, patiently tracking down the perfect gown at the perfect price with all the finite details in one dress.
Now, don't think that you have to spend what feels like forever shopping for your gown, but do plan to go slowly enough that you have time to take notes, take selfies, and then go home and really think it over. Thoughtfully consider all of your options, and also be open to the opinions of your friends, close family and especially your bridal consultant. You may be delightfully surprised when she pulls a gown from the back of the rack that you'd never have considered only to find that your consultant found The One for you!
When all is said and done, though, the most important thing is for you to walk down the aisle in the gown that's as close to your dreams as you can imagine.
Happy hunting!