For timeless beauty with a fun contemporary feel, choose Long Strapless & Off-the-Shoulder Lace Bridesmaid Dresses to complement your wedding gown.
These trendy and fresh lace bridesmaid dresses will make your ladies shine. Each dress has a lace bodice and solid skirt which makes them really versatile for today's hot mismatched, mix & match bridesmaid style.
And the color selection is almost limitless. Create a one-color look with lace that matches the dress lining, or choose any contrast combination of lace and lining to perfectly match your wedding color theme!
When you choose your Long Strapless & Off-the-Shoulder Lace Bridesmaid Dresses from DaVinci …
You know that your lace bridesmaid dresses will be created by one of the premiere bridal dress companies in the world. We use only top quality fabrics fashioned into high fashion design using high-end construction. We guarantee you'll love their affordable prices. A DaVinci is the bridal dress retailers love to carry because best of all, most of these dresses are available for rush delivery at no extra charge!
About our Colors:
Each of our bridesmaids dresses are available in many more colors than are shown here. This color chart gives you an idea of how much we have to offer:

For a closer and accurate look, check out swatches at one of our DaVinci bridal boutiques.
To find the DaVinci retailer nearest you Click HERE then enter your city, state, or zip code.
Long Strapless & Off-the-Shoulder Lace Bridesmaid Dresses: Strapless Sweetheart with Lace Bodice & Full Tulle Skirt
Style #60345: Strapless Sweetheart A-Line Sheath Bridesmaid Dress with Full Tulle Skirt & Lace Bodice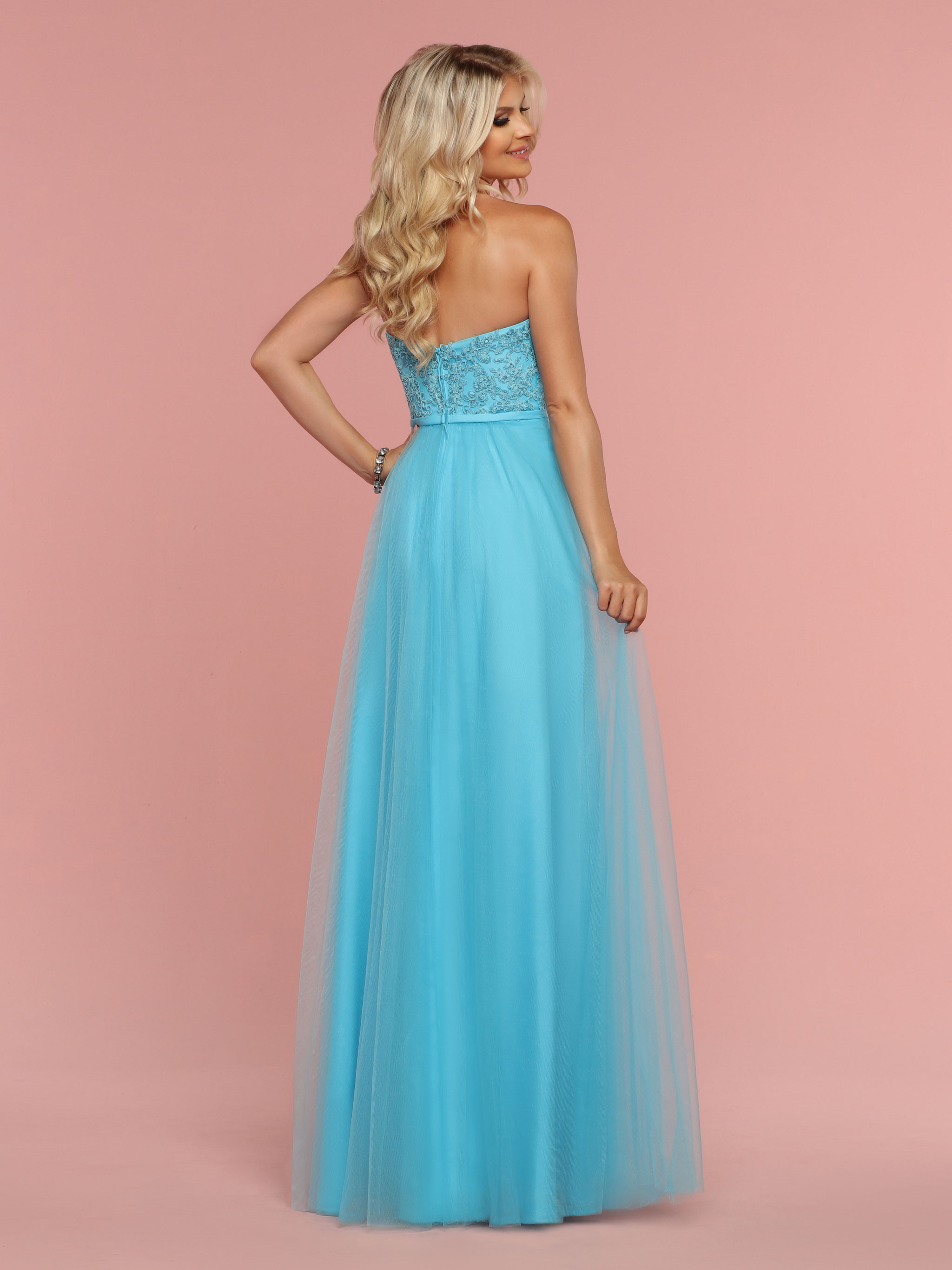 To see more details Click HERE for DaVinci Bridesmaid Style #60345 
Style #60300: Strapless Sweetheart A-Line Ball Gown with Full Tulle Skirt, Ruched Lace Bodice & Satin Waistband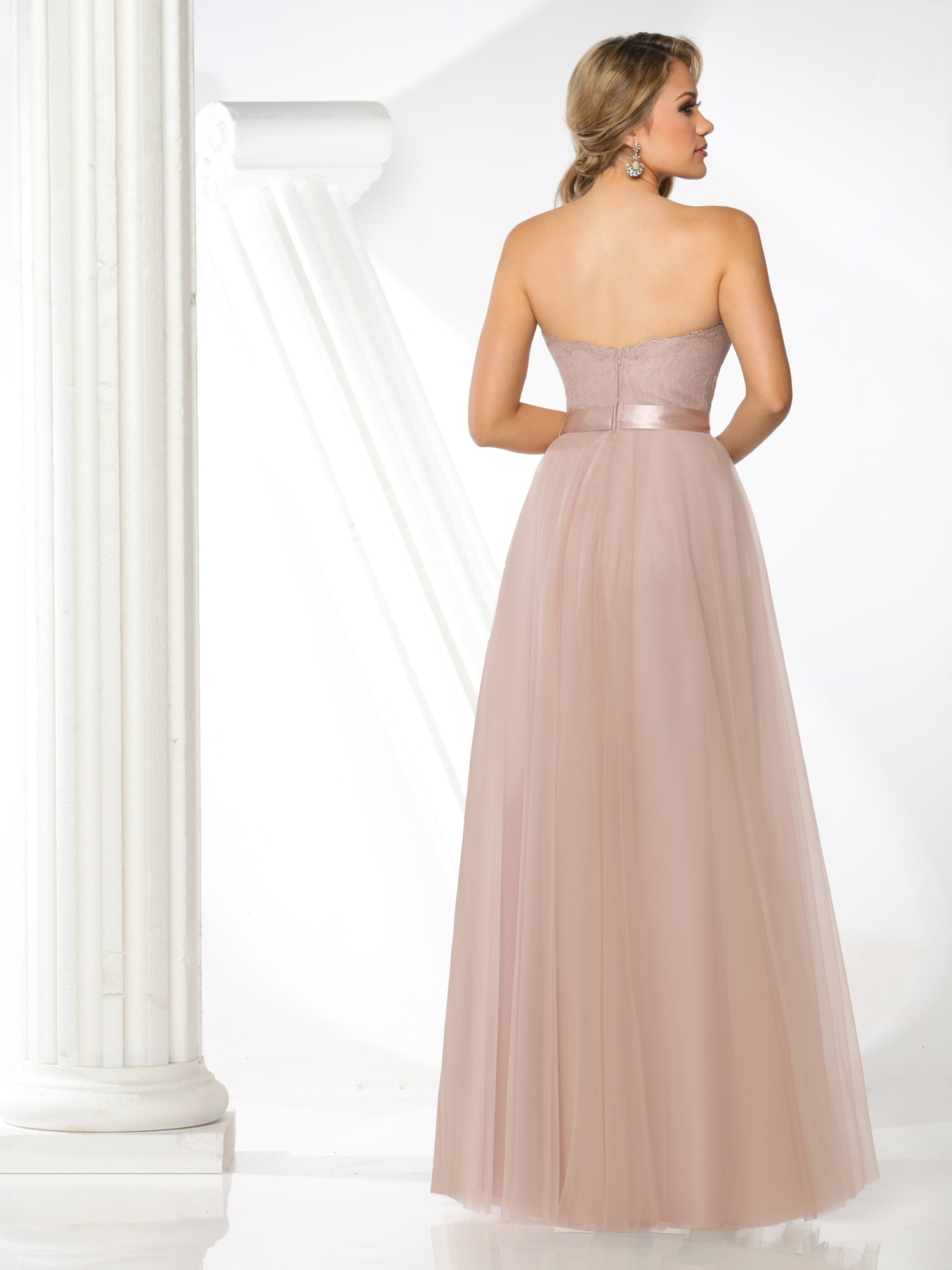 To see more details Click HERE for DaVinci Bridesmaid Style #60300 
Long Strapless & Off-the-Shoulder Lace Bridesmaid Dresses: Strapless Sweetheart with Lace Bodice & Full Chiffon Skirt
Style #60319: Strapless Sweetheart Chiffon A-Line with Lace Bodice & Satin Waistband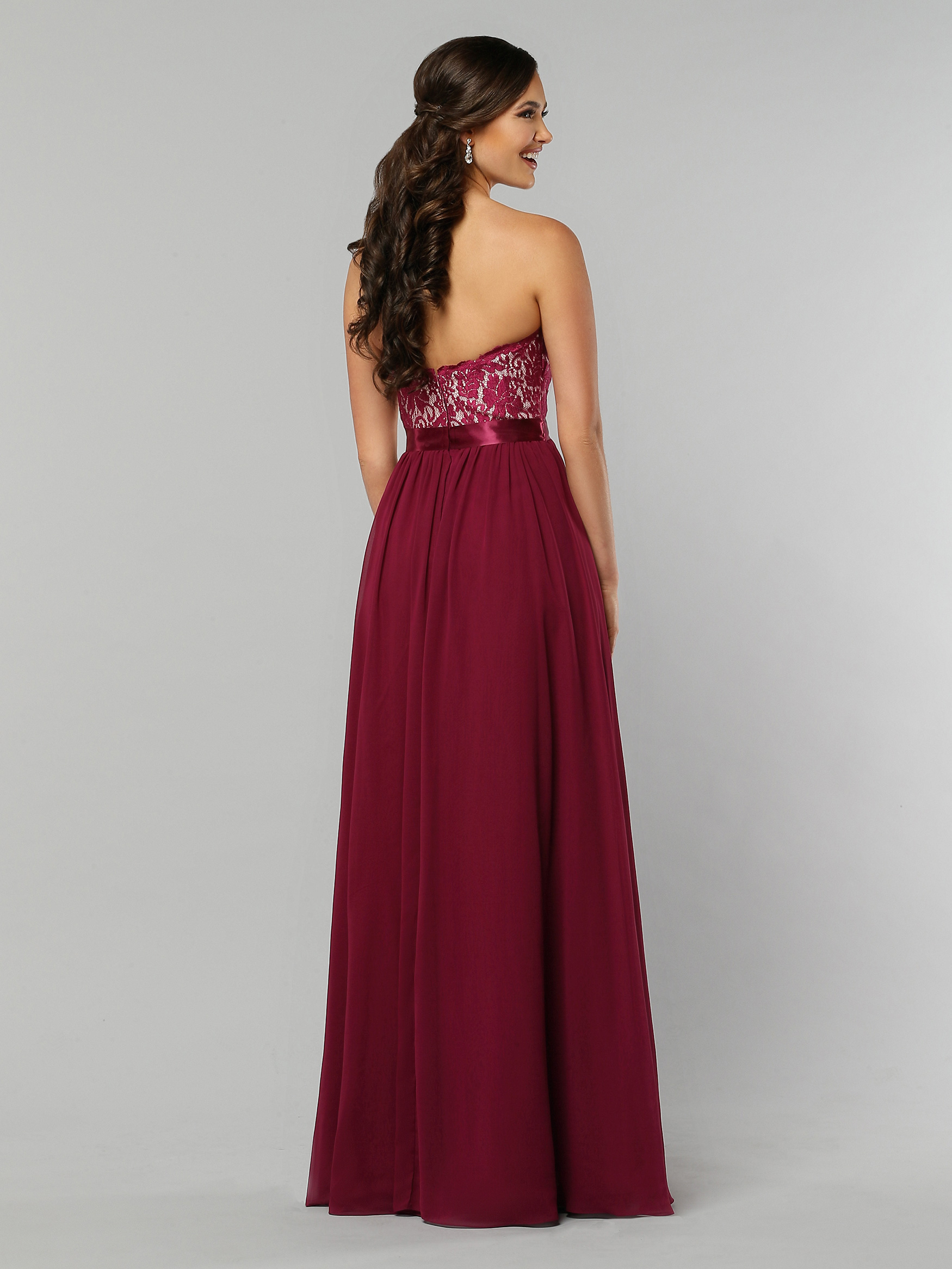 To see more details Click HERE for DaVinci Bridesmaid Style #60319 
Style #60151: Strapless Sweetheart Chiffon A-Line with Ruched Lace Bodice & Asymmetrical Gathered Skirt
To see more details Click HERE for DaVinci Bridesmaid Style #60151
Long Strapless & Off-the-Shoulder Lace Bridesmaid Dresses: Strapless Sweetheart A-Line with Lace Bodice
Style #60178: Strapless Sweetheart Chiffon A-Line Sheath with Ruched Lace Bodice
To see more details Click HERE for DaVinci Bridesmaid Style #60178
Long Strapless & Off-the-Shoulder Lace Bridesmaid Dresses: Off the Shoulder Designs
Style #60285: Off-the-Shoulder A-Line Sheath with Chiffon Skirt, Ribbon Waistband, Lace Bodice with Ruched Sweetheart Neckline, Deep V-Back, Double Cold Shoulder Straps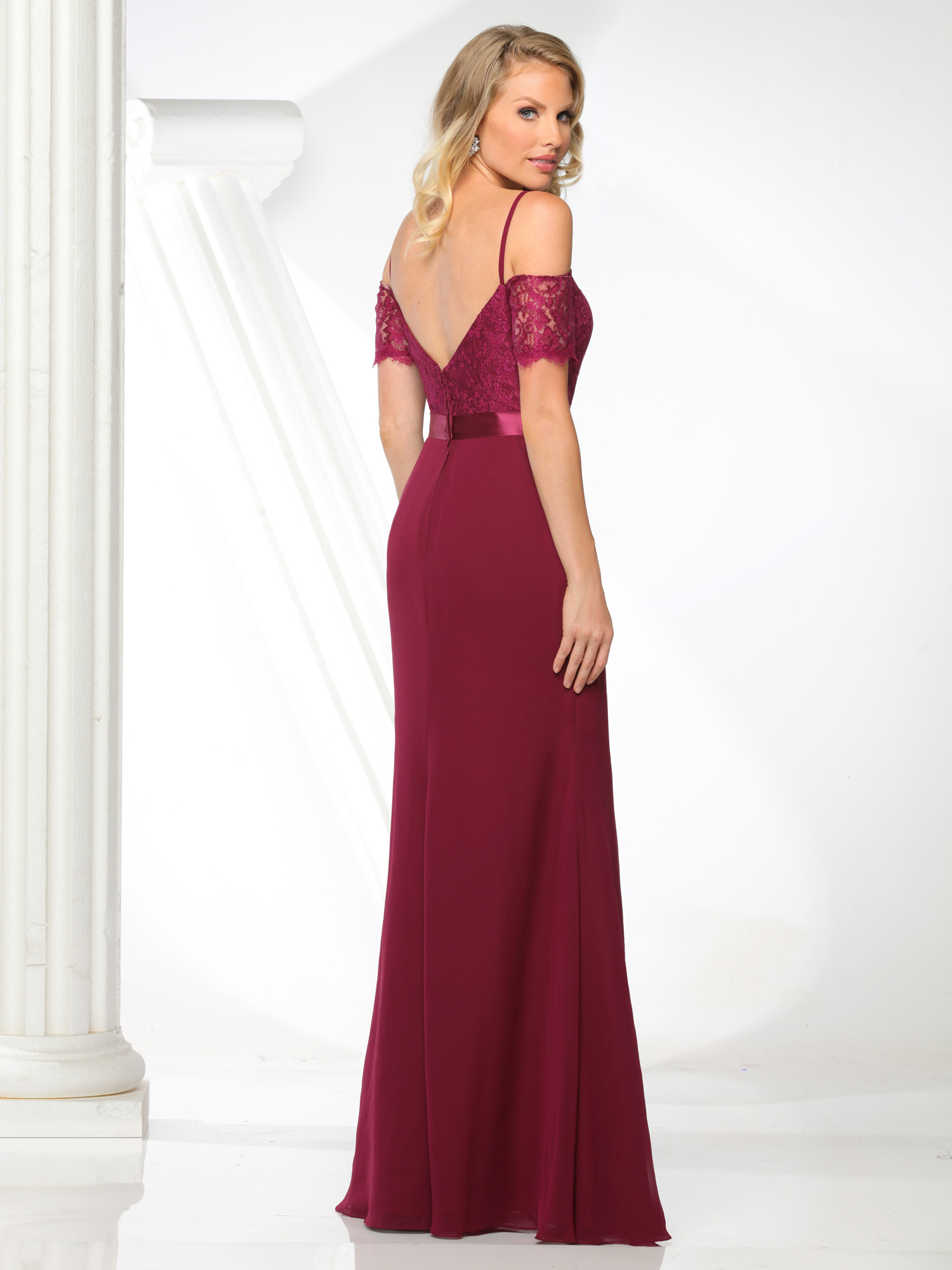 To see more details Click HERE for DaVinci Bridesmaid Style #60285
Style #60313: Off-the-Shoulder A-Line Fit & Flare Sheath with Satin Skirt, Ribbon Waistband, Lace Bodice with Long Sleeves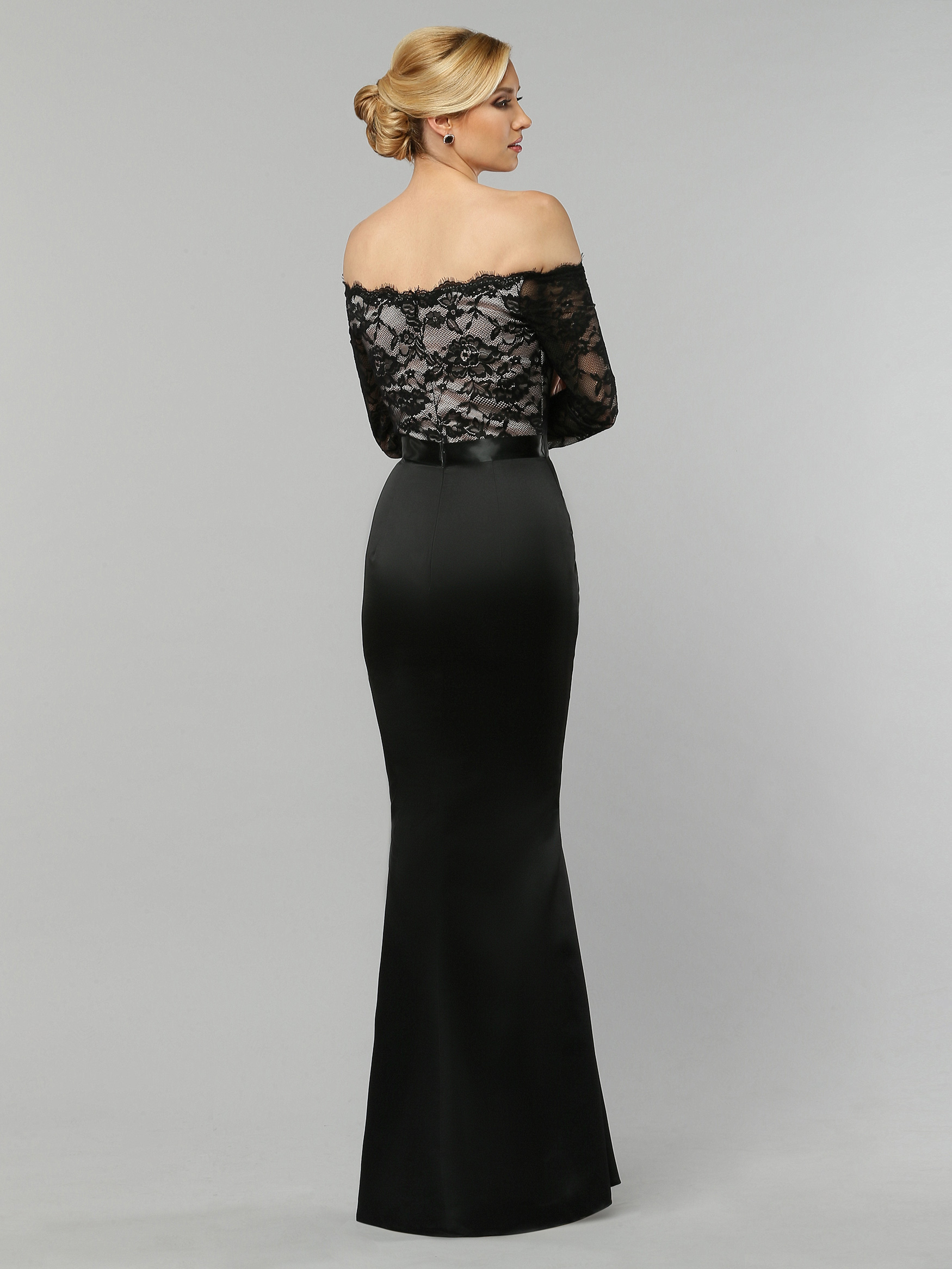 To see more details Click HERE for DaVinci Bridesmaid Style #60313 
Style #60276: Off-the-Shoulder Fit & Flare A-Line Sheath with Chiffon Skirt, Lace Bodice with Straps, Deep V-Back & Satin Ribbon Waistband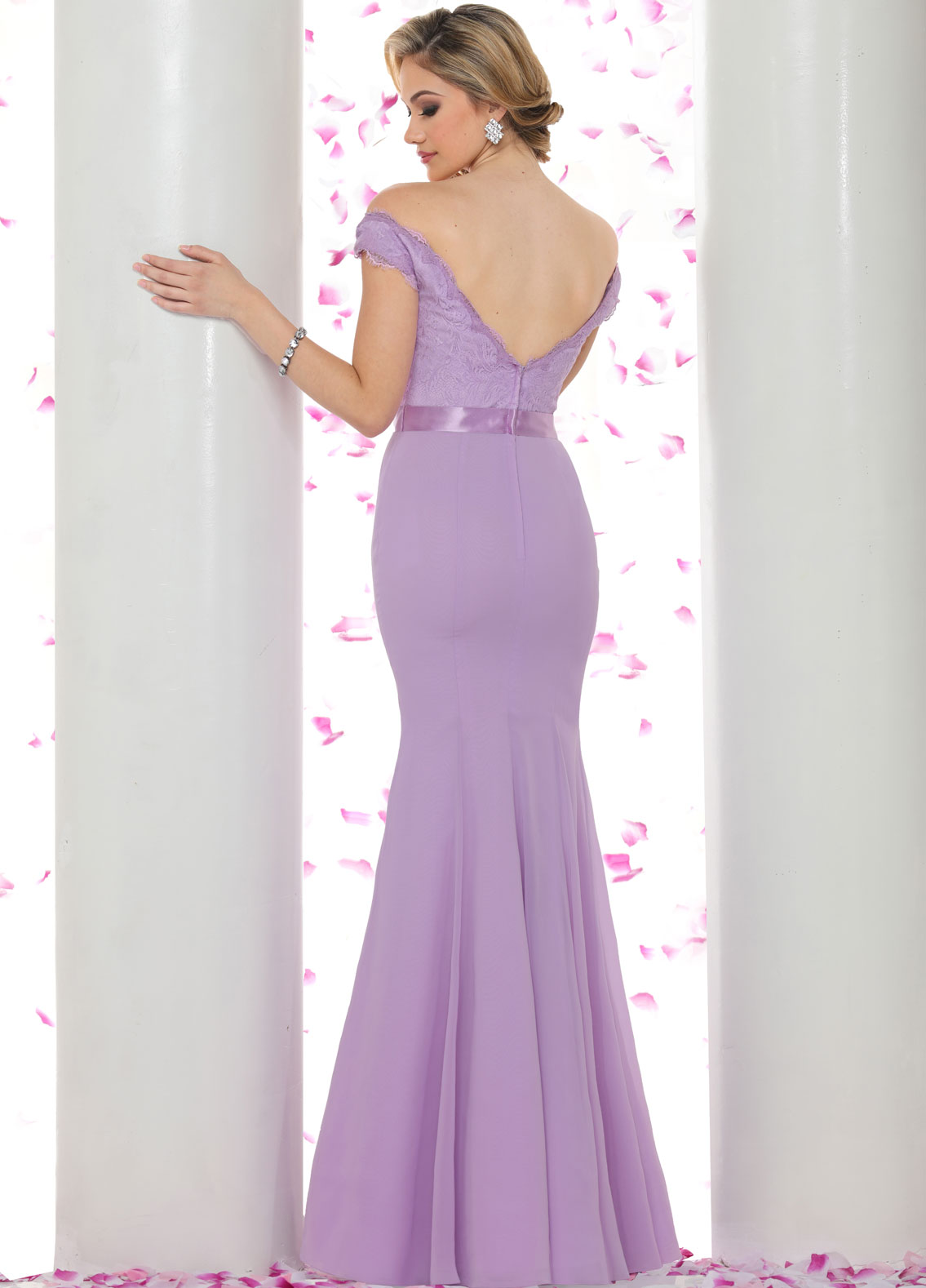 To see more details Click HERE for DaVinci Bridesmaid Style #60276
For more gorgeous Long Lace Bridesmaid Dresses, Click HERE to see our collection of Luxurious Long Lace Bridesmaid Dresses
For a romantic and sexy figure flattering lace wedding gown, Click HERE to see our collection of Sheath & Form Fitting Lace Wedding Dresses