Add a touch of formal elegance to your wedding day by choosing one of our chic Destination & Beach Wedding Dresses 2020 Strapless Styles.
The timeless appeal of strapless wedding dresses is their connection to evening gowns. They also look lovely on pretty much every body type.
A strapless neckline enhances a small bust and minimizes a larger bustline. This style also makes it easier to move around and have fun because there aren't any sleeves or straps to get in the way.
You also won't ever have to worry about your strapless dress falling down, not with the excellent tailoring style of DaVinci designers.
Here we offer just a taste of the strapless dresses you'll find:
Pretty strapless A-line wedding dresses in lace or lace & tulle
Strapless gowns with beaded waistband belts & full skirts for a ball gown feel
Sweet strapless column sheaths with removable jackets
When you buy your Strapless Destination & Beach Wedding Dress from Informal by DaVinci …
You know that your gown will be created by one of the premiere bridal dress companies in the world. We use only top quality fabrics fashioned into high fashion design using high-end construction. We guarantee you'll love their affordable prices. A DaVinci is the bridal dress retailers love to carry because best of all, most of these dresses are available for rush delivery at no extra charge!
Destination & Beach Wedding Dresses 2020 Strapless Styles: Strapless Lace A-Line
Informal by DaVinci Style #F110: Lace A-Line Wedding Dress with Strapless Sweetheart Neckline, Faux Wrap Ruched Bodice. Beaded Neckline, Beaded Belt, Sweep Train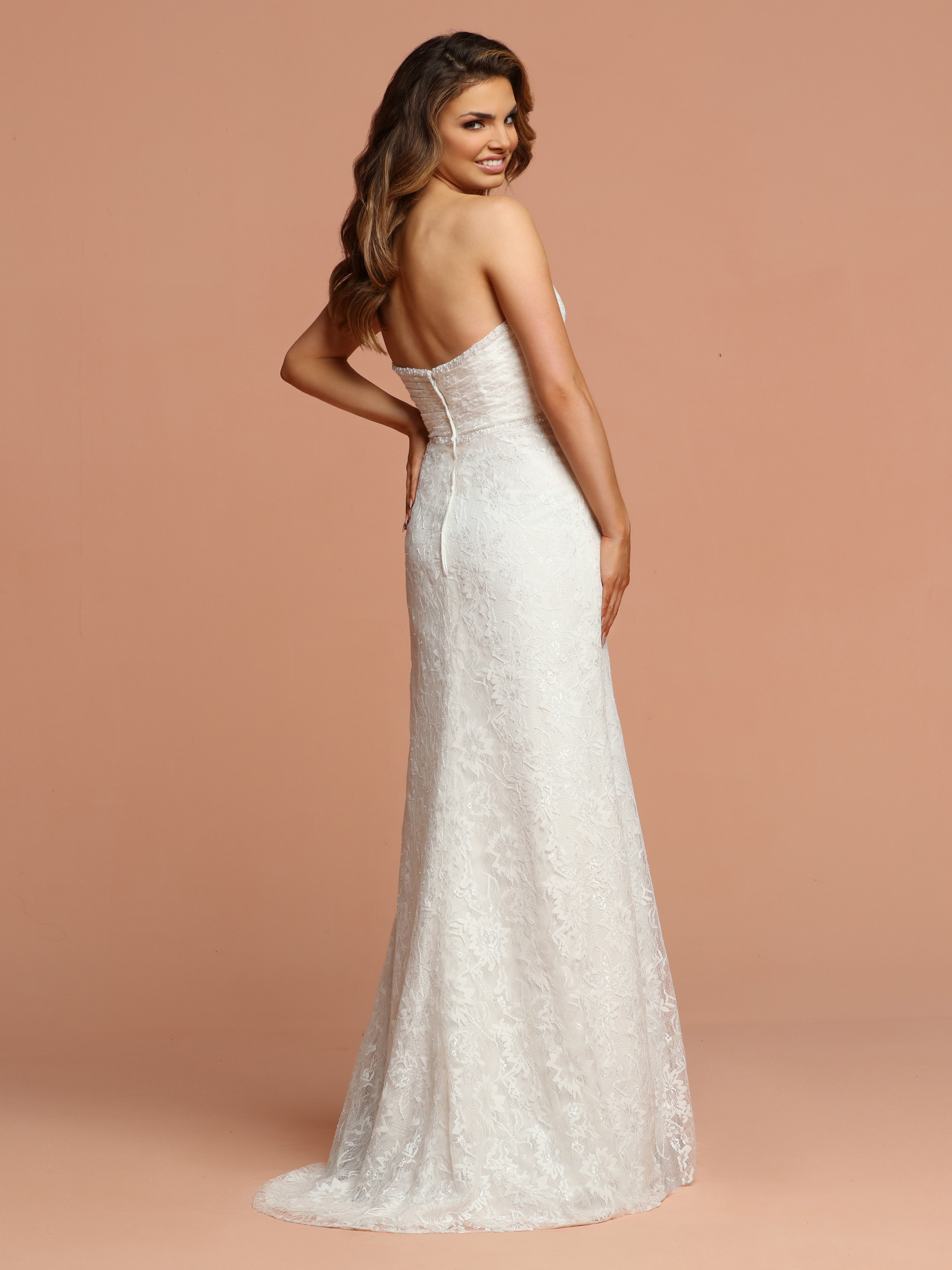 Available in: Ivory, White
To see more details Click HERE Informal by DaVinci Style #F110
Informal by DaVinci Style #F7045 Lace & Tulle Strapless Sweetheart A-Line Informal Wedding Dress with Ribbon Waist Detail & Sweep Train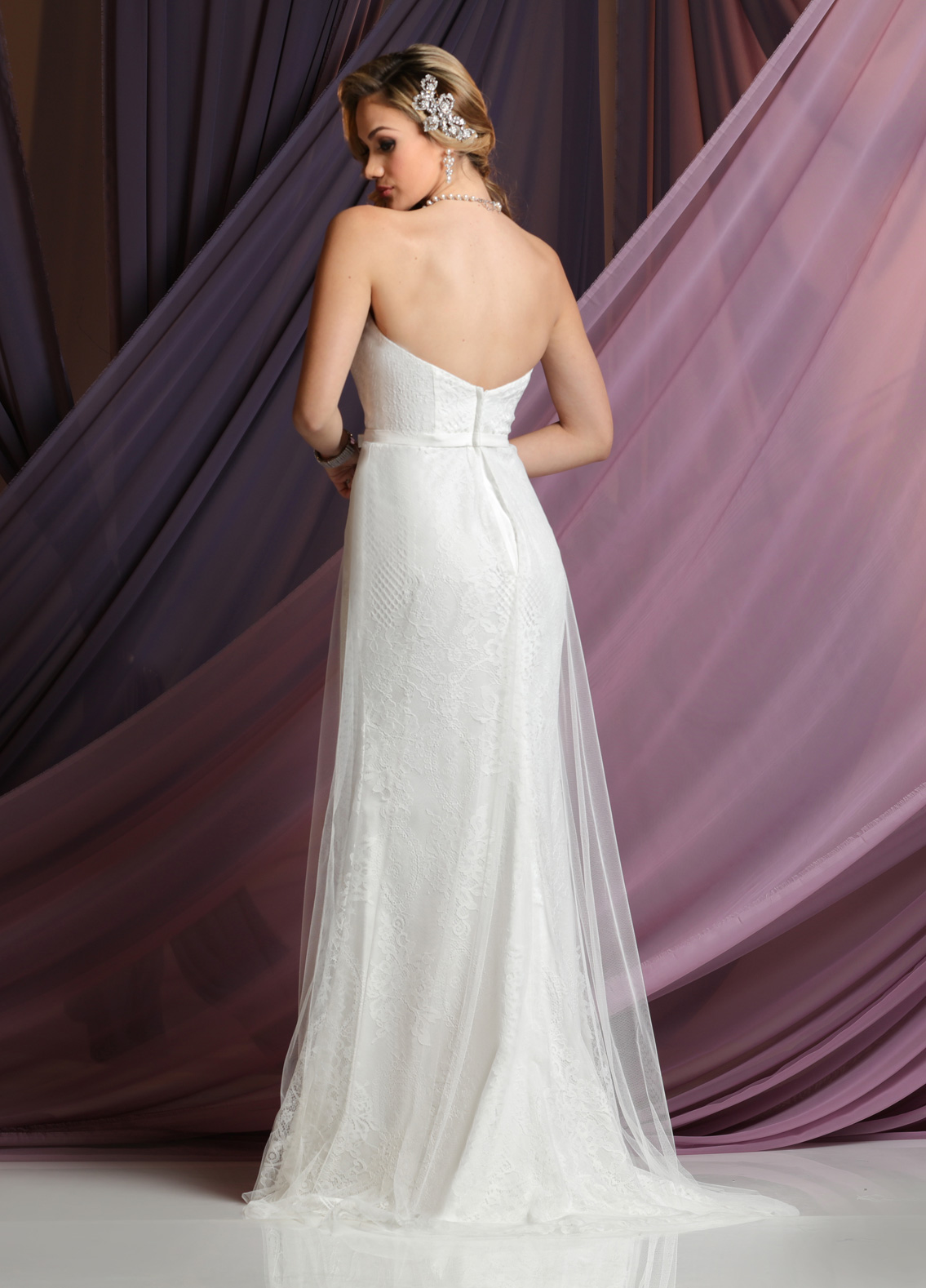 Available in: Ivory, White
To see more details Click HERE for Informal by DaVinci Style #F7045
Destination & Beach Wedding Dresses 2020 Strapless Styles: Strapless Tulle A-Line
Informal by DaVinci Style #F7066: Soft Tulle & Lace Informal Wedding Dress, Strapless Sweetheart Lace Bodice. Full Tulle Ball Gown Style Skirt, Beaded Waistband, Sweep Train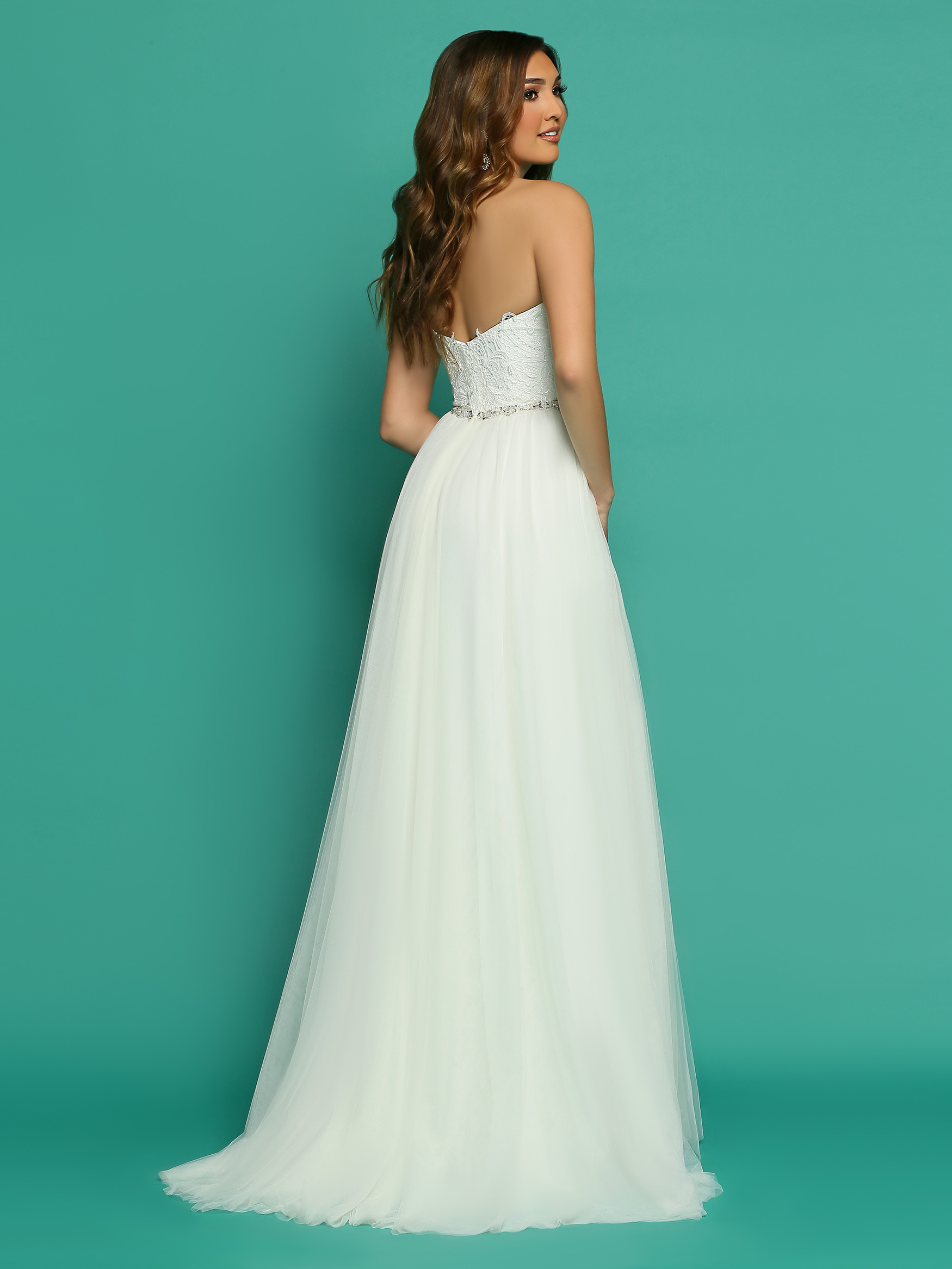 Available in: Ivory, White
To see more details Click HERE for Informal by DaVinci Style #F7066
Informal by DaVinci Style # F7090: Soft Tulle A-Line Informal Wedding Dress, Strapless Sweetheart Neckline, Ruched Bodice, Beaded Medallion Accent on Satin Waistband. Back Button Detail, Full Gathered Ball Gown Style Skirt, Sweep Train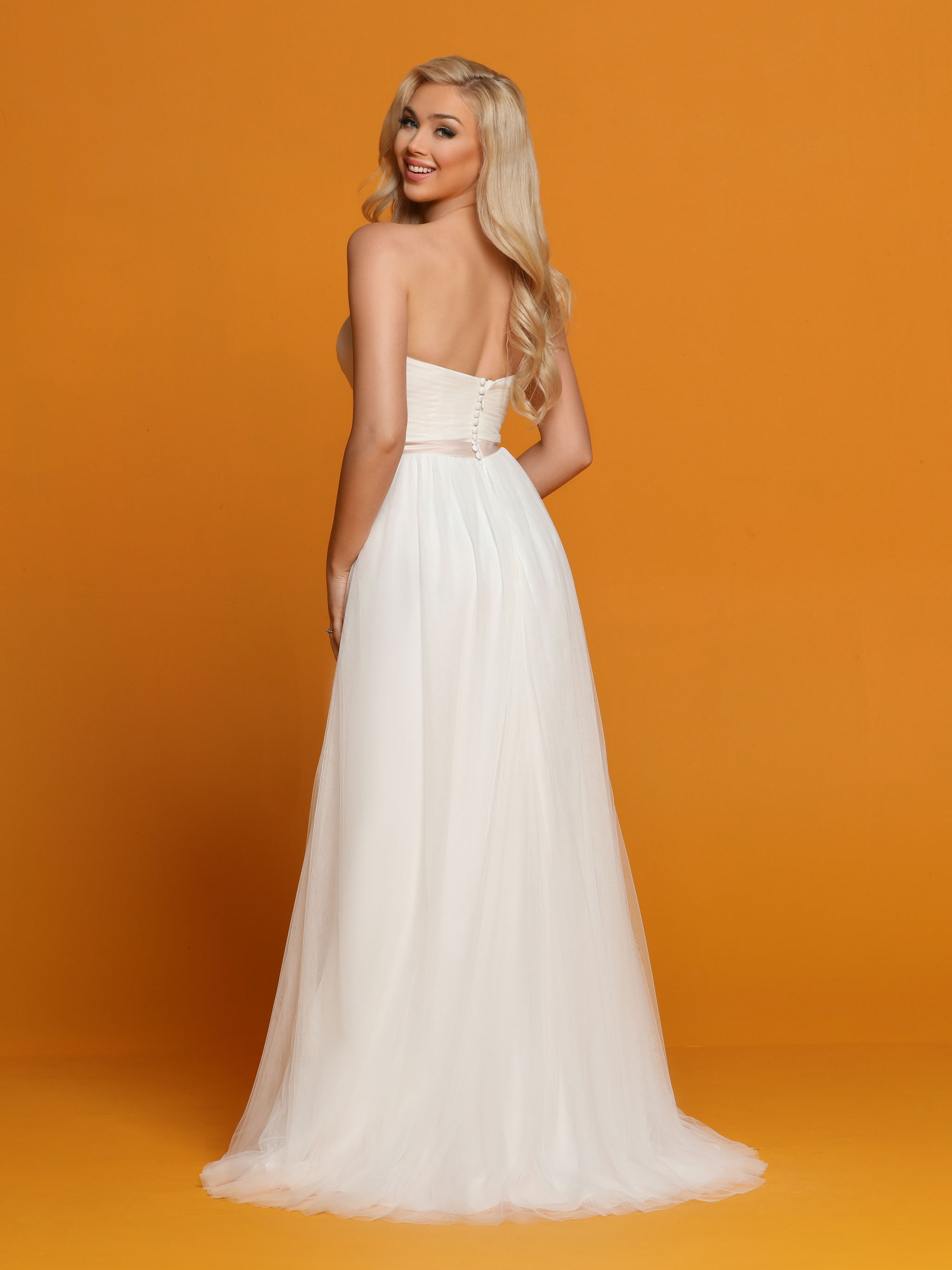 Available in: Ivory or Two-Tone Ivory/Blush
To see more details Click HERE for DaVinci Informal Style # F7090
Destination & Beach Wedding Dresses 2020 Strapless Styles: Strapless Column Dresses
Informal by DaVinci Style #F7072: Chiffon & Satin A-Line Informal Wedding Dress, Sweep Train, Removable Sheer Lace Bateau Neckline Jacket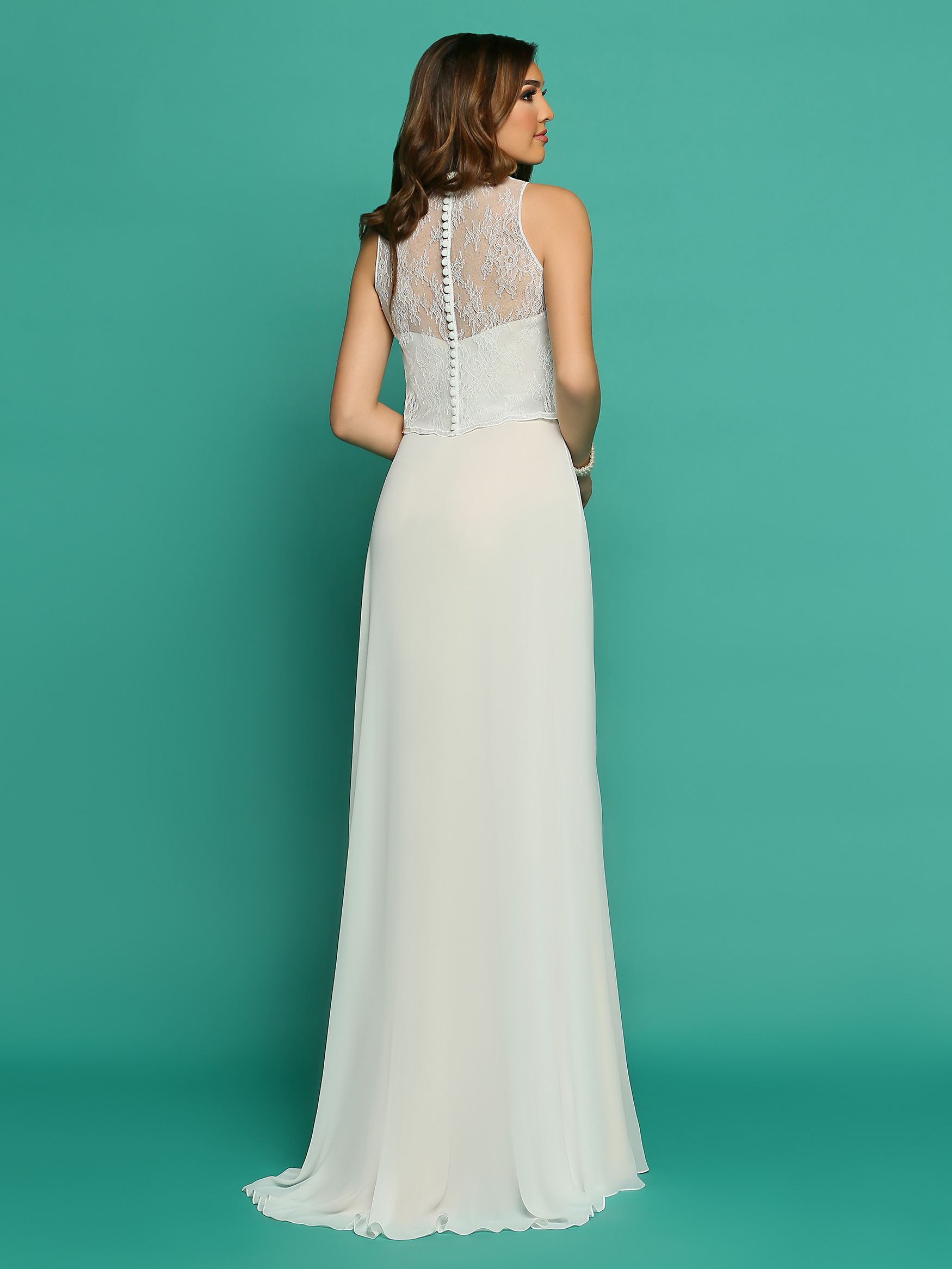 Available in: Ivory, White or Two-Tone Ivory/Champagne, White/Champagne
To see more details Click HERE for Informal by DaVinci Style #F7072
Informal by DaVinci Style #F7005 Satin & Tulle A-Line Informal Wedding Dress, Strapless Sweetheart Neckline with Lace Applique & Removable Lace Bolero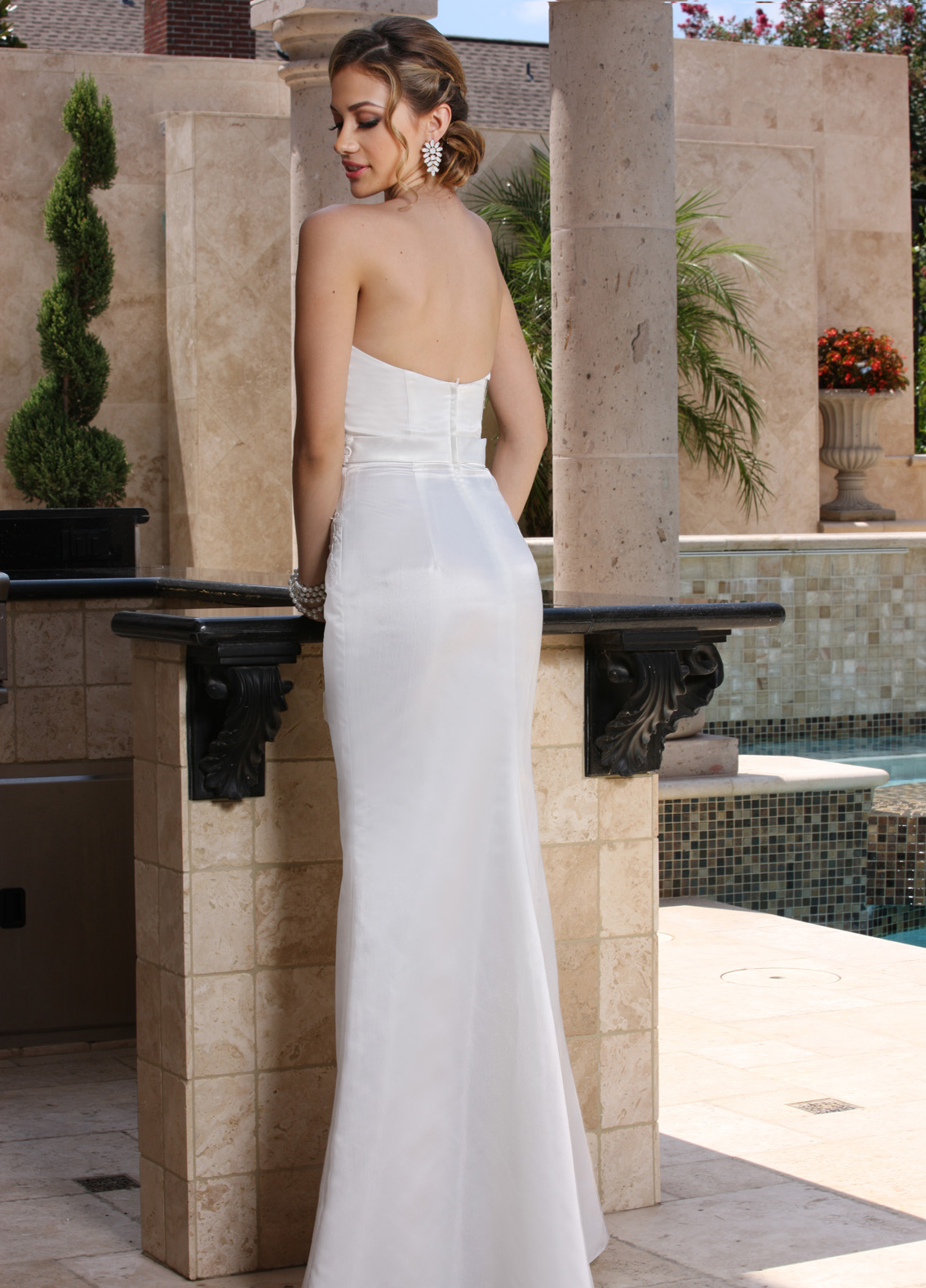 Available in: Ivory, White
To see more details Click HERE for Informal by DaVinci Style #F7005
Prefer a wedding dress with straps? Then Click HERE or on the image below to shop our elegant Informal Destination & Beach Slip Wedding Dresses for 2020:
For our entire line of Informal and Destination wedding dresses Click HERE or on the image below to browse Informal by DaVinci Wedding Gowns & Dresses: