Romantic and elegant, Long Lace Bridesmaid Dresses are the perfect complement to both lace wedding gowns and heavily detailed designer wedding dresses.
Lace is soft and comfortable to wear. It adds a graceful touch to any bridesmaid dress style which makes lace one of the best choices for mismatched and mix & match bridesmaid dresses.
Sophisticated long lace bridesmaids dresses will also make your attendants feel absolutely feminine!
When you buy your Long Lace Bridesmaid Dresses from DaVinci Bridal…
You know that your gown/gowns will be created by one of the premiere bridal dress companies in the world. We use only top quality fabrics fashioned into high fashion design using high-end construction. We guarantee you'll love their affordable prices. A DaVinci is the bridal dress retailers love to carry because best of all, most of these dresses are available for rush delivery at no extra charge!
About our Colors:
Each of our bridesmaids dresses are available in many more colors than are shown here. This color chart gives you an idea of how much we have to offer:

For a closer and accurate look, check out swatches at one of our DaVinci bridal boutiques.
To find the DaVinci retailer nearest you Click HERE then enter your city, state, or zip code.
V-Neck Long Lace Bridesmaid Dresses
Style #60362: Tulle Lace Bridesmaid Dress, A-Line, Modest, V-Neck, V-Back, Ruching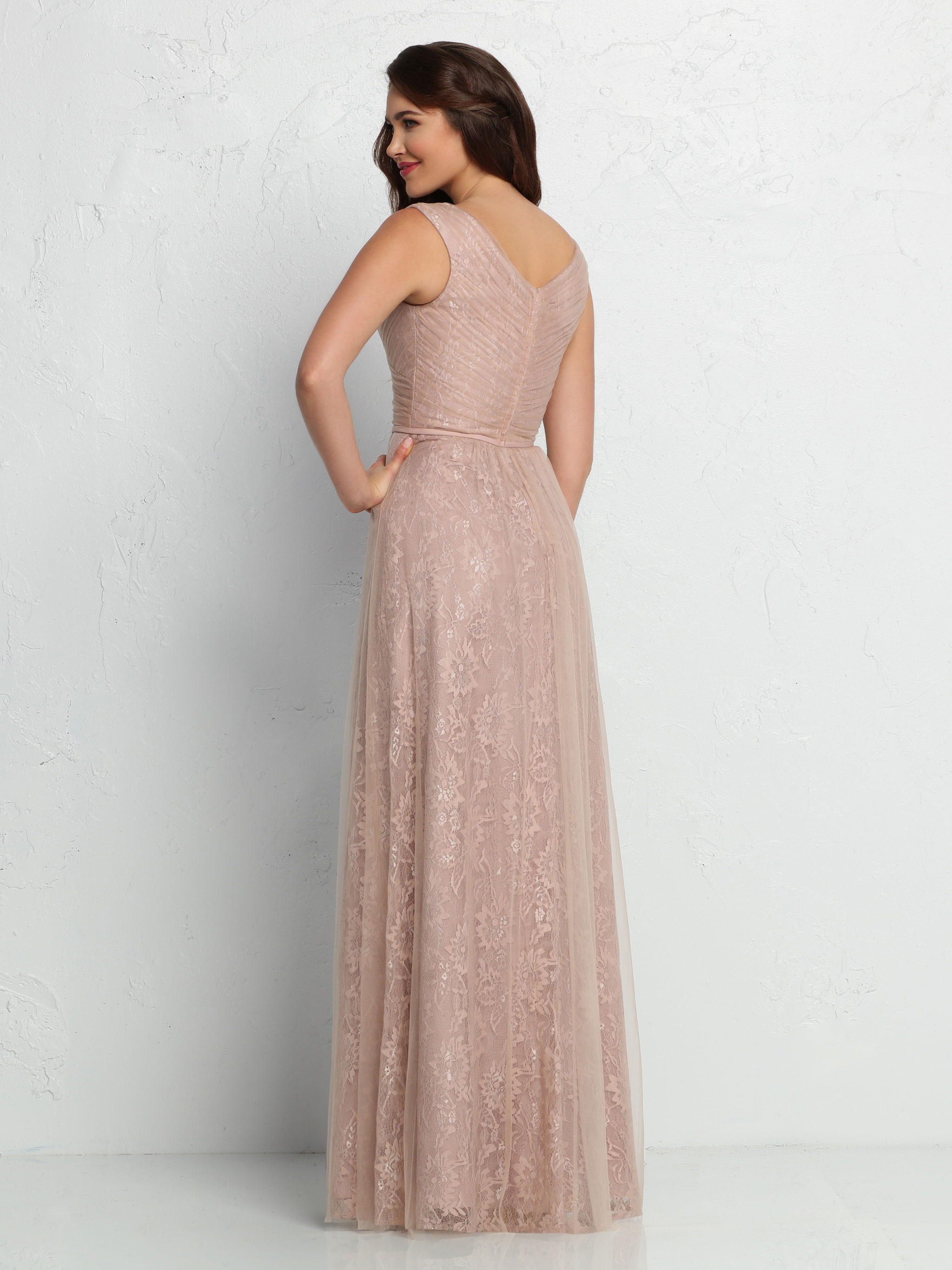 To see more details Click HERE for DaVinci Bridesmaid Style #60362
Style #60366: Lace Bridesmaid Dress, A-Line, Full Skirt, Straps, V-Neck, V-Back, Open Back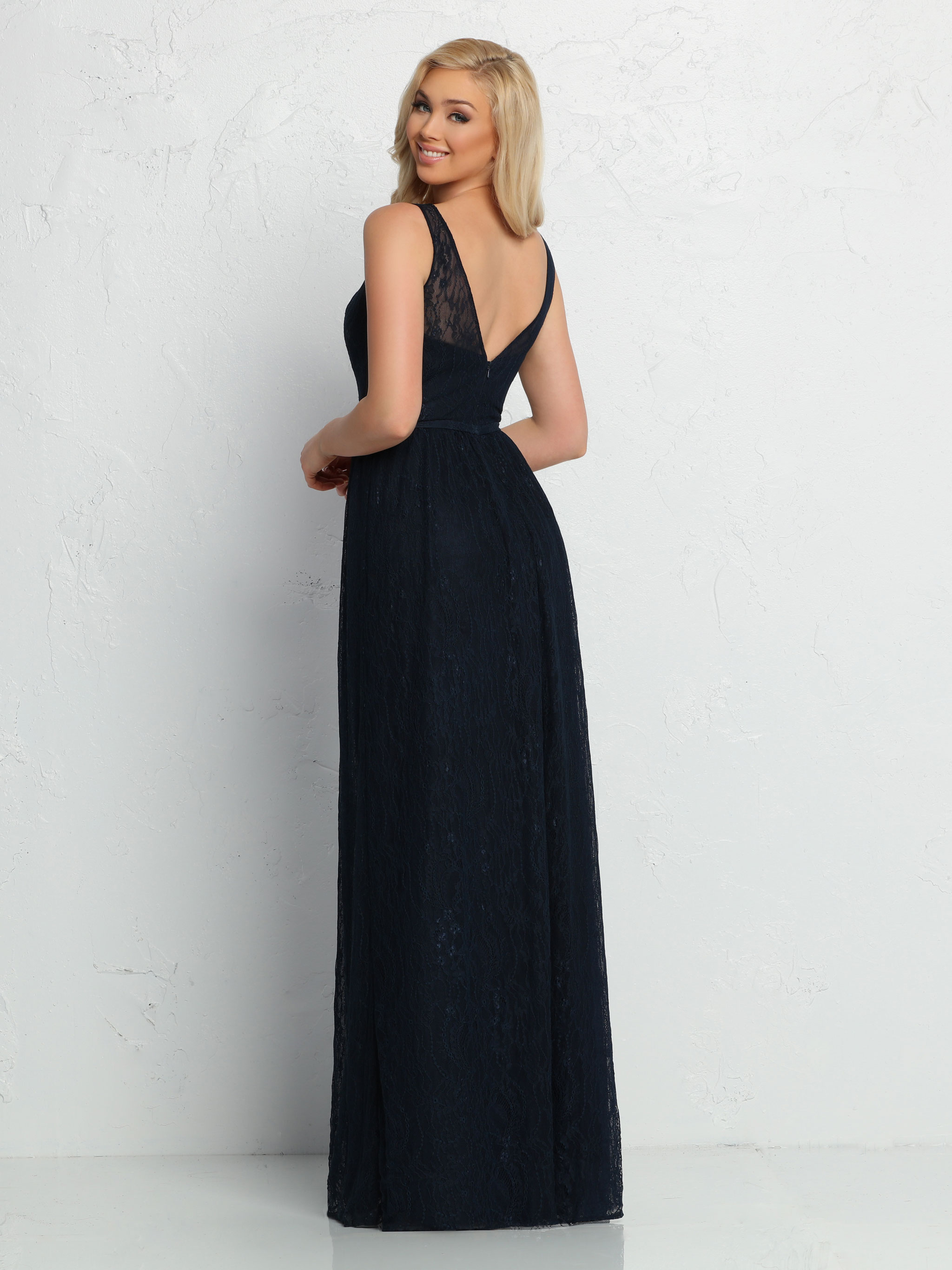 To see more details Click HERE for DaVinci Bridesmaid Style #60366
Modest Bateau Neckline Long Lace Bridesmaid Dress
Style #60370: Lace Bridesmaid Dress, A-Line Sheath, Sheer Bateau Neckline, Modest, Open Back, V-Back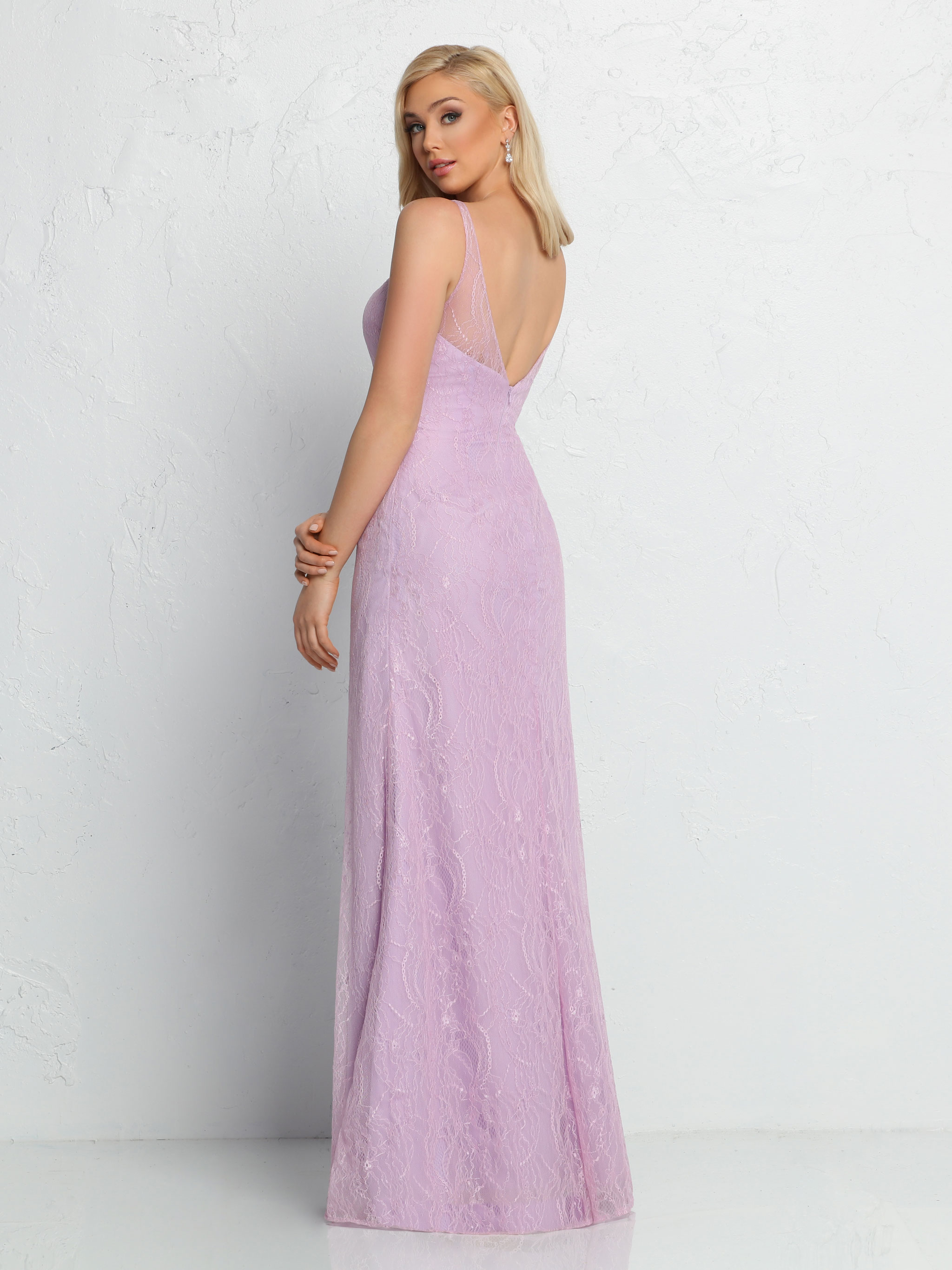 To see more details Click HERE for DaVinci Bridesmaid Style #60370
Empire Waist Long Lace Bridesmaid Dress with Halter Neckline
Style #60330: Lace A-Line Sheath Bridesmaid Dress with Ruched Empire Bodice & Halter Strap Sweetheart Neckline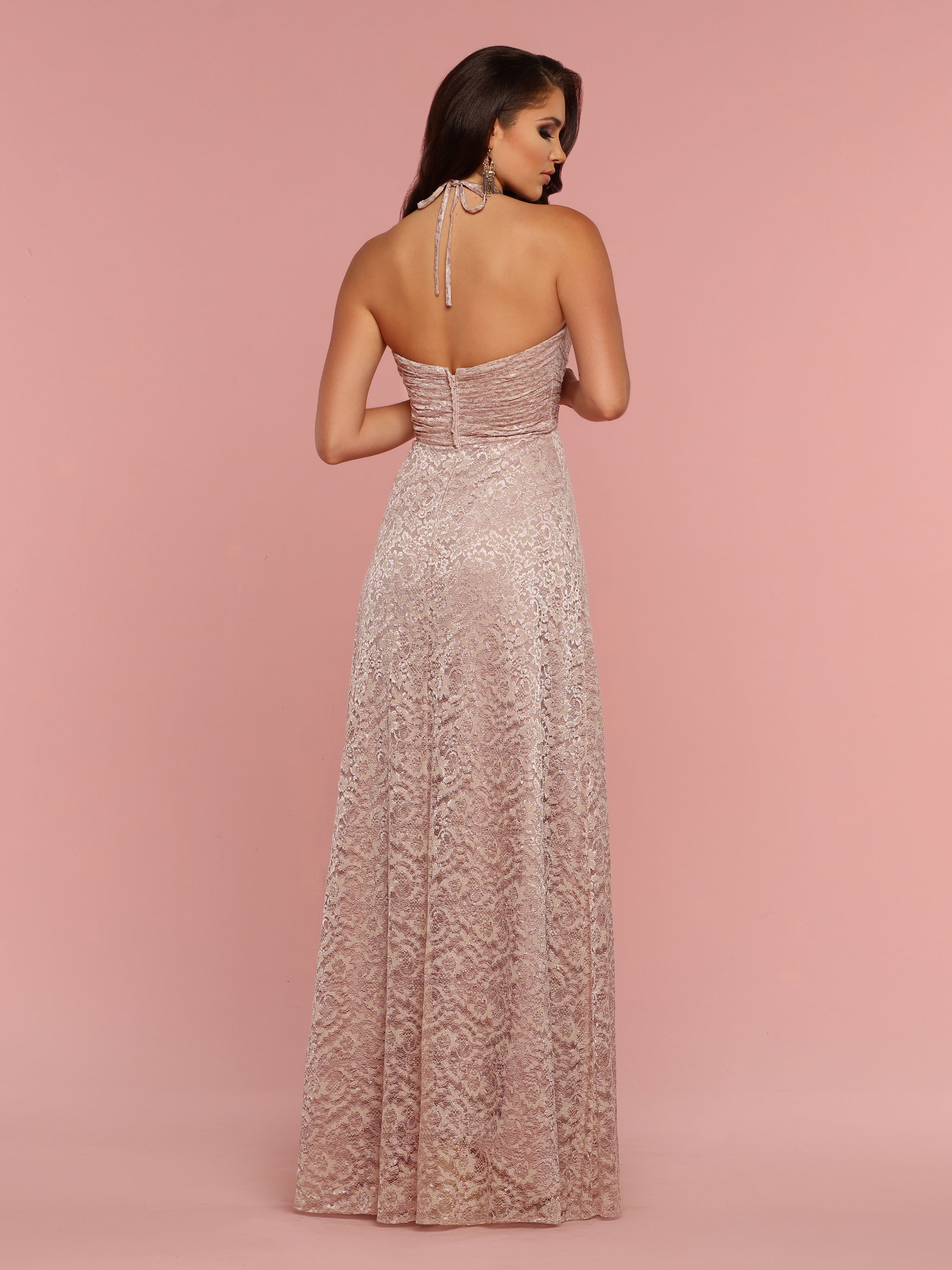 To see more details Click HERE for DaVinci Bridesmaid Style #60330
Scoop Neckline Long Lace Bridesmaid Dress
Style #60371: Lace Bridesmaid Dress, A-Line, Full Skirt, Scoop Neck, Scoop Back, Modest, Open Back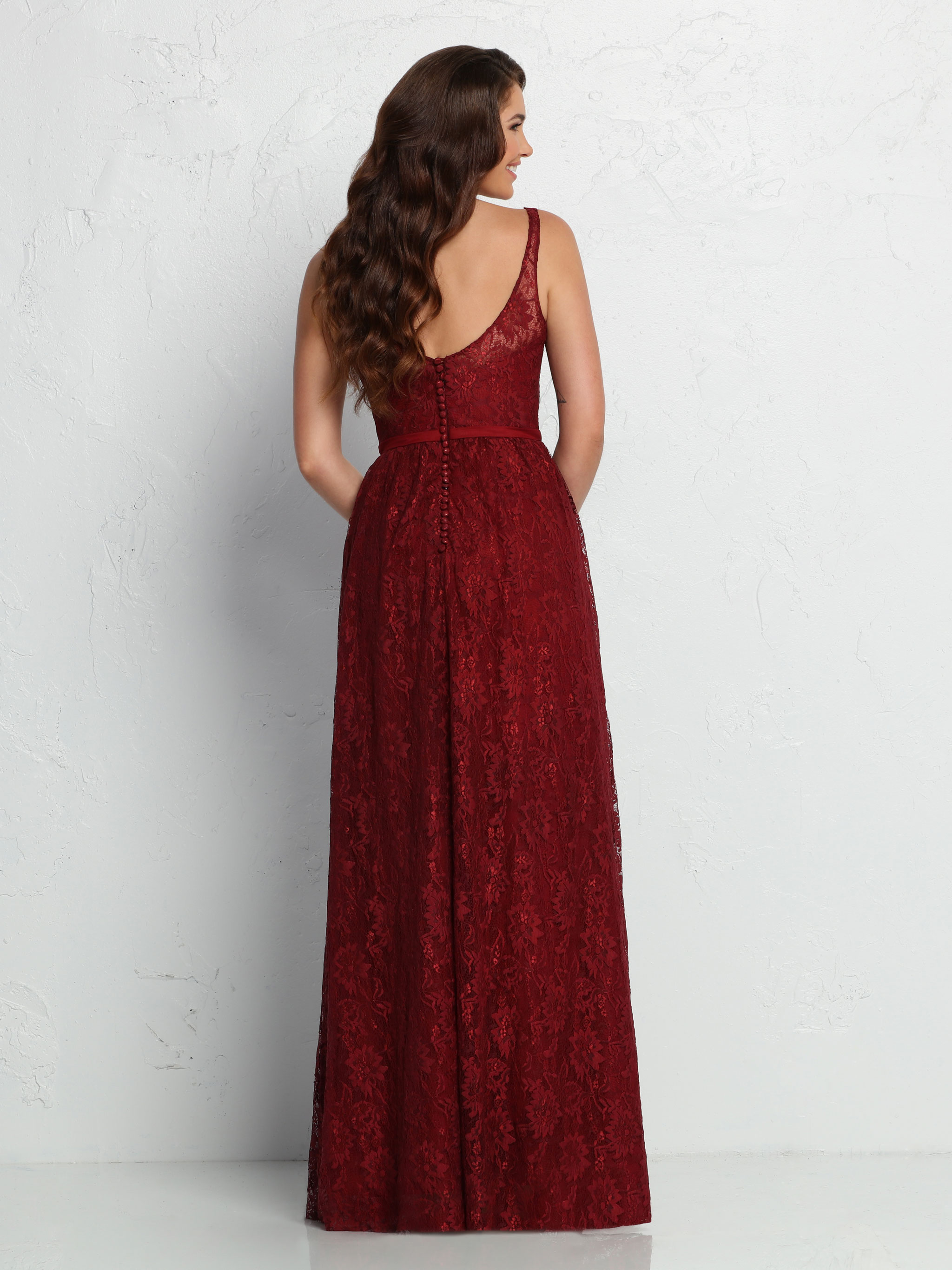 To see more details Click HERE for DaVinci Bridesmaid Style #60371
Contrast Lace Bridesmaid Dress
Style #60242: Lace Fit & Flare A-Line Sheath with Straight Across Bodice & Spaghetti Straps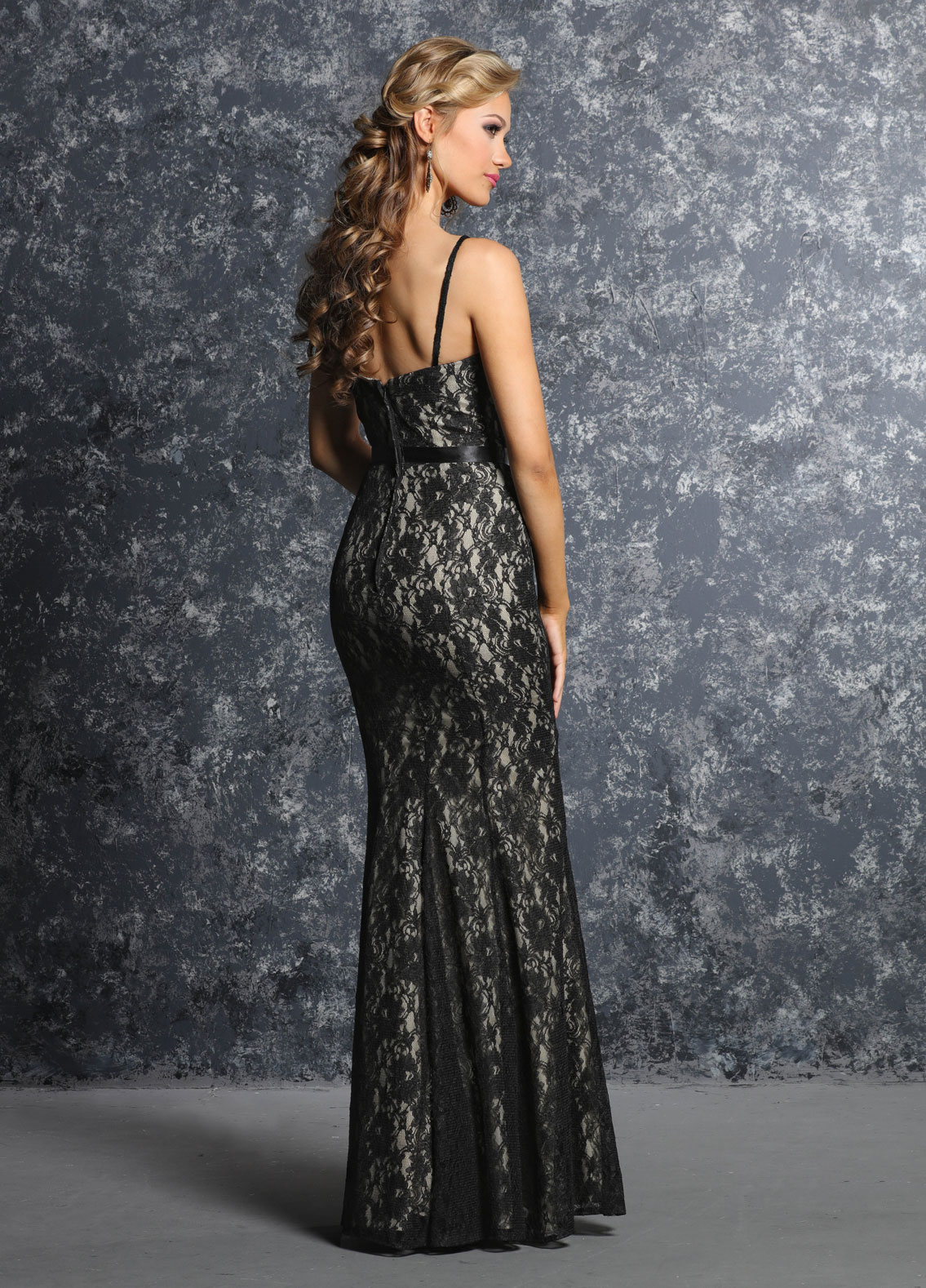 To see more details Click HERE for DaVinci Bridesmaid Style #60242
Long Lace Bridesmaid Dresses: Strapless Sweetheart & One-Shoulder Head to Toe Lace Designs
Style #60145: Strapless Taffeta & Lace A-Line with Ruched Empire Bodice
https://davincibridal.com/blog/product_details/60145To see more details Click HERE for DaVinci Bridesmaid Style #60145
Style #60220: Lace Fit & Flare Sheath with One Shoulder Bodice, Asymmetrical Peplum & Ribbon Tie Belt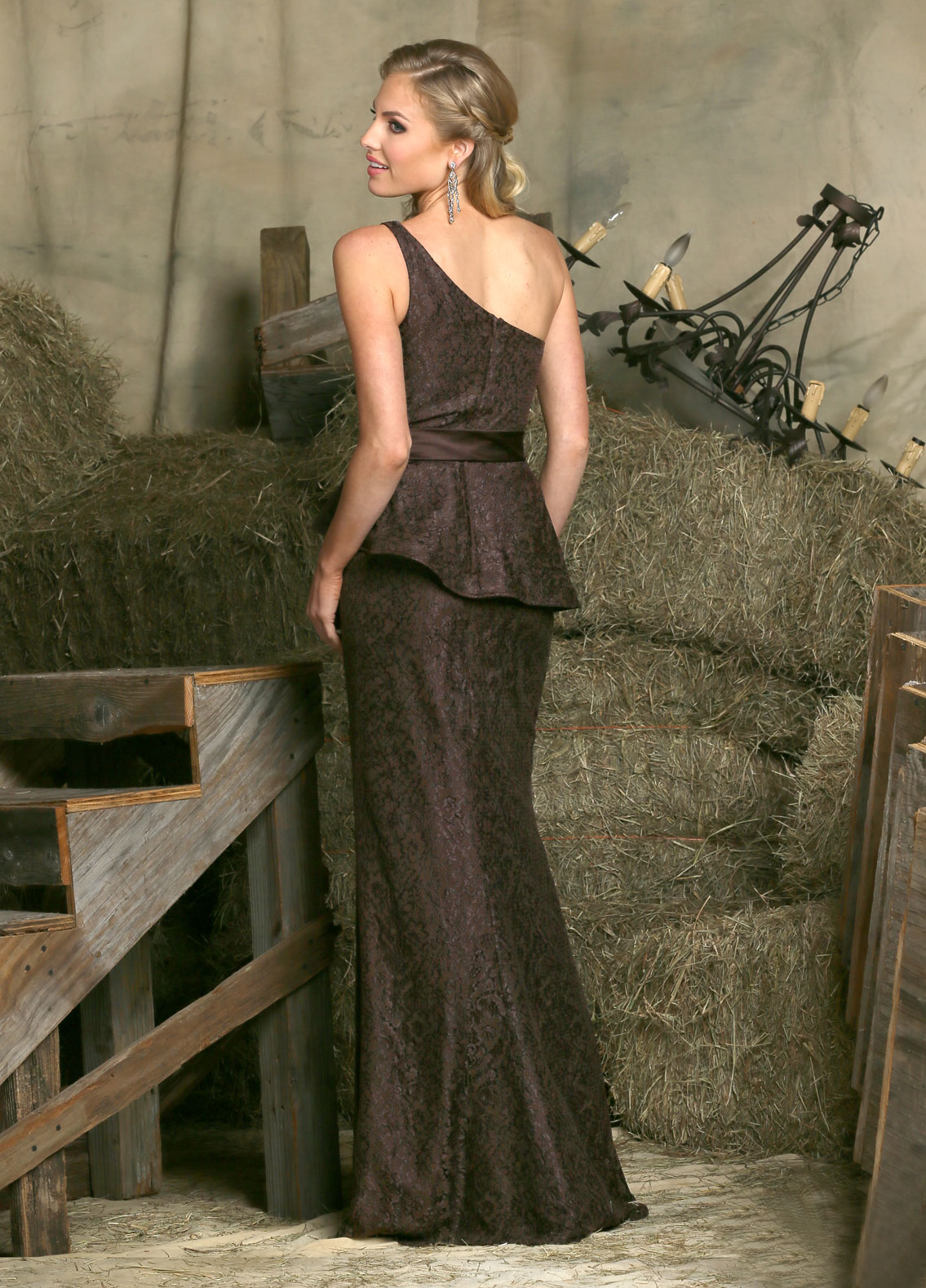 To see more details Click HERE for DaVinci Bridesmaid Style #60220
Want to know a little more about lace? Click HERE to read How Lace is Made at startupfashion.com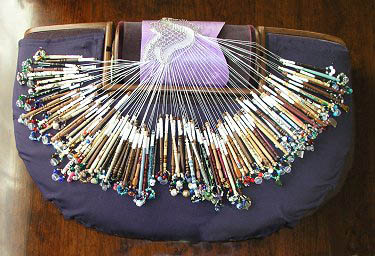 To see all of our beautiful dresses Click HERE DaVinci Bridal Bridesmaid Dress Collection
For a romantic and sexy figure flattering lace wedding gown, Click HERE to see our collection of Sheath & Form Fitting Lace Wedding Dresses