General Planning
Nine Wedding Day Disasters: How to Cope without Losing Your Cool
Every couple hopes for a beautiful—and peaceful—wedding day. Sometimes, though, you just can't control every single thing that happens. As they say, "Failing to plan is planning to fail." Accordingly, couples are wise to do their best to cover every detail—including pre-arranged backup plans—during the planning stage.
Behind every fairytale wedding is a professional who makes sure everything is in place. But if you don't want, or can't afford, a coordinator, you can still stay gracious if you're prepared. While thorough planning helps tremendously, something unpredictable is bound to happen, so the best thing you can do is handle what goes wrong with a minimum of sweat and suffering, then laugh it off after the big day. Always remember: the biggest disasters make the best stories to tell to your grandchildren in the future!
Here are some common wedding day mishaps and creative solutions to deal with them.
Bad Weather
No one messes with Mother Nature. That's why every outdoor wedding should always have an indoor backup plan. If it's pouring rain when you wake up that day, have your coordinator or go-to helper set up tents and umbrellas—but it doesn't end there. If your ceremony and/or reception is outside, there's a high probability you'll have muddy heels and soaking shoes. So place plenty of mats around the area so your guests can wipe their feet. If the weather for the season you choose for your date might be overly warm, plan ahead and have bottled water for everybody, and perhaps attractive fans for the ladies.
Hint: The ladies will love a fan as a memento, and bottled water with wedding labels are a great takeaway for the guys!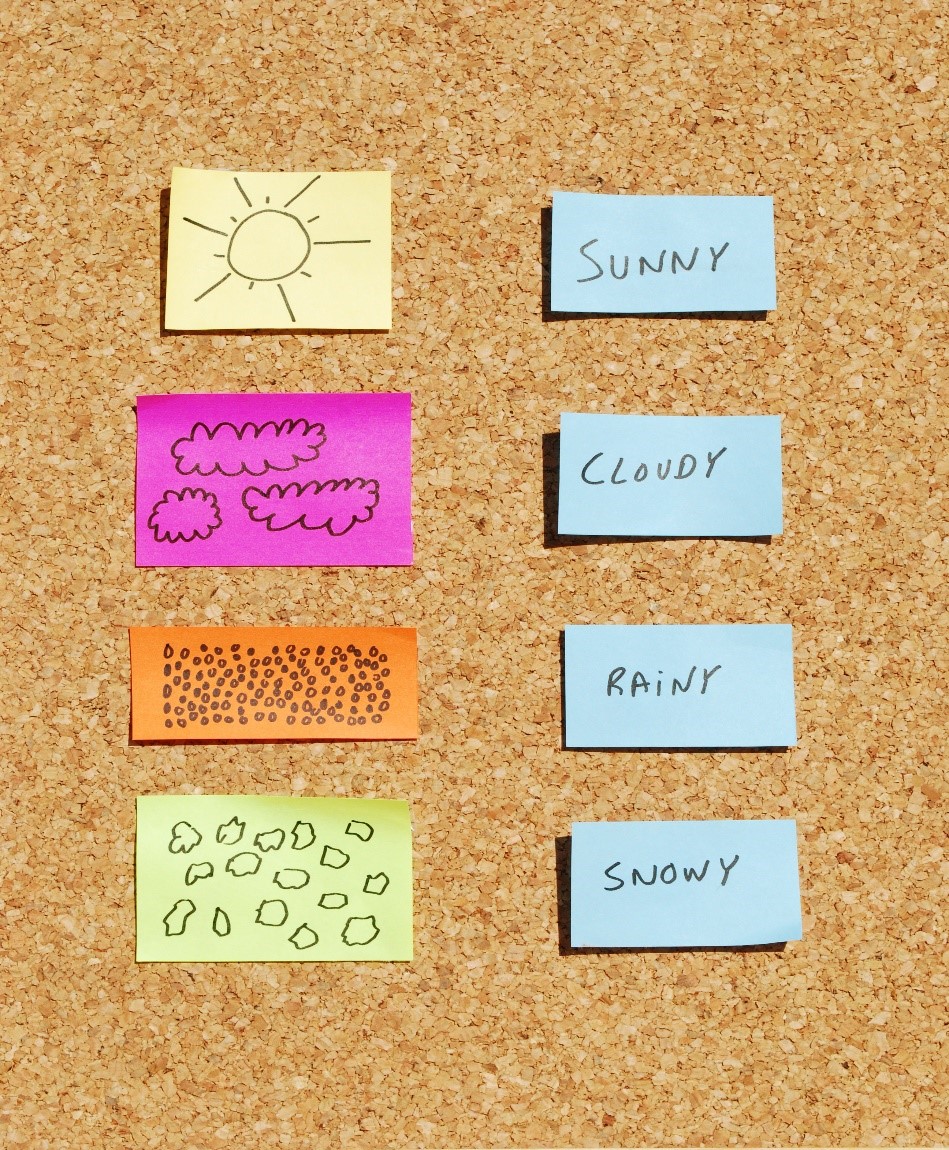 Ruined Wedding Dress
Pretty much everything else can go wrong and you won't totally lose it, but if the disaster is the dress… Every bride's worst nightmare is for her dress to not fit right, or for someone to bump into her with their lovely glass, filled not with water, or even white wine, but red. Keeping yourself in shape between first and last fittings with diet, exercise, or whatever else works for you can help save you from pricey last-minute alterations. Also, try on your dress one more time a few days before the big day just in case you need a minor adjustment. Do a thorough inspection in case there's a spot to show the dry cleaner, or a minor tear or loose beading that you can fix yourself. If your dress is damaged during the reception, make sure your emergency kit is close by, either tucked into your fancy bridal handbag, or carried by your most trusted bridesmaid.  
Lost Guests
Some guests arrive late because they can't make out the directions you included with their invitations. Do your best to make the map detailed (within reason) with landmarks and even GPS coordinates, both for the ceremony and the reception if they're held at different sites. Assign a friend or one of your wedding party as the emergency contact that day and put their cell phone number on the invitation and map. Some couples are able to provide transportation—perhaps carpooling or even a shuttle of some kind—so no one gets lost between ceremony and reception.  
MIA Entourage Member
If your maid of honor is a no show, that's a major problem if she's been assigned sole responsibility of helping you out. She might also be carrying important documents or your emergency kit. An easy stopgap if she's just running late is to assign a second in command, either one of your bridesmaids, or better yet, someone willing to step in.
Hint: If there's a gal who, for some reason, you just can't have in the wedding party, ask her to be your "personal assistant" for the day. Then make sure to honor her in some special way, either by listing her name in the wedding bulletin, asking the emcee to have people offer her a round of applause, or calling her up yourself sometime during the reception to thank her publicly.
If your best-friend-turned-bridesmaid tends to oversleep or consistently run late, consider asking another trusted friend to phone her with tactful reminders. If you can arrange it, ask all your ladies to meet in one place and dress for the wedding together. You could make that special by having their makeup done for them either by a professional or by someone experienced, for instance a friend who sells cosmetics. Some brides can afford to hostess their bridesmaids in her hotel suite the night before the wedding. In spite of your best efforts, if a bridesmaid or groomsman or some crucial-someone-else goes missing in action, hard as it may be, keep calm and carry on. You can always rearrange the processional—for example, one guy can escort two girls, or two girls escort one guy—and when the absentee does show up, he or she can still be in the photo shoots. Weddings are a lot like theater: The show must go on!
Kids will be Kids
Some of your guests might turn out to be pint-sized plus-ones. They're adorable in their little tuxedos and dainty dresses, but tantrums—especially for the toddler set—are inevitable and are more likely to occur repeatedly if they attend the whole day, from ceremony all the way to the reception. Face it: you're bound to have at least a modicum of noise and running around. To tone this down, have a separate area at the reception with non-messy kid stuff. If you can swing it, arrange a separate room with a screen and DVD, or hire magicians or clowns to entertain—though don't be surprised, especially if the movie or magician is good, to lose some of the –ahem- grownups to that diversion, at least for a little while! Last but not least, arrange for your caterer to serve kids' meals so they don't get grumpy over a too-adult dinner.
Hint: When you know in advance that kids will be coming, ask their folks ahead of time if a kid's meal is the best choice. Or if the parents say their child wants to feel "all grown up" that day, ask your caterer to put together a smaller version of the adult entrée.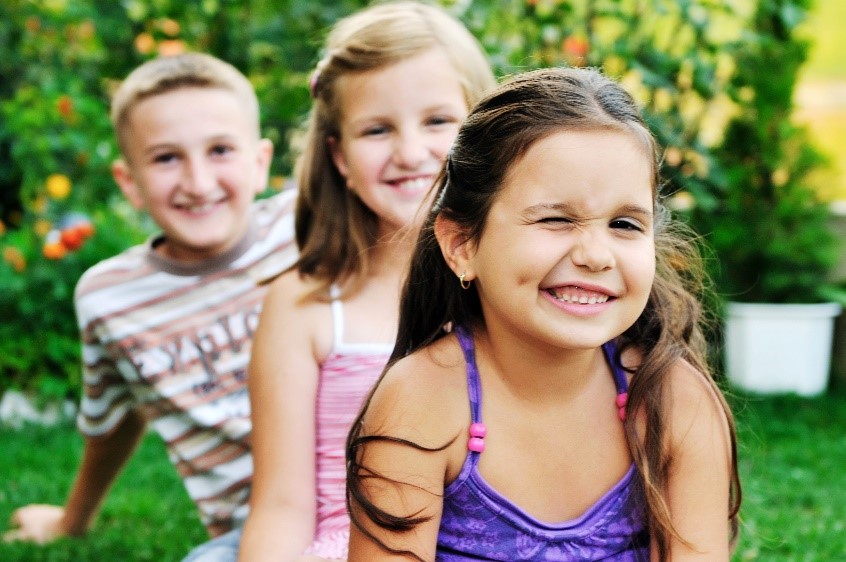 Wilting Flowers
If your ceremony is long and your flowers fragile, you may well have some wilting by the time you get to the reception. You can offset that somewhat by choosing flowers with a bit more staying power as your main bloom, then keep the flowers as far away as you can from direct sources of heat, including too much direct sunlight, especially on a warm day.
Hint: Fresh flowers in the hair are most susceptible, simply due to the heat of the human scalp. Baby's breath is one exception, and is lovely tucked in just about anywhere and you can use as much as you want. But also ask your florist what flowers—and methods of styling—might last a little longer.
Inebriated Guests
This is a tough one to handle graciously and discreetly, but you do have a couple of options. If you can make arrangements, and have some control over where people are staying, book mini-buses or shuttles. You can also pre-arrange with a local cab company or two and have the dispatchers' numbers handy for those who realize they should use alternative transportation. Good news: All taxi drivers accept cash, but many these days can swipe a credit or debit card. The stickiest situation arises when you know one of your guests is clearly unfit to drive, but they either don't recognize it, or refuse to admit it. But even this can be handled gracefully by assigning one of your most reliable friends to be your lookout. His (or possibly her) job is to persuade (privately and tactfully) anyone he or she judges to need a ride, then arrange it.
No-Show Musicians
If your band or DJ should fail to appear, or runs unbelievably late, and you don't have a backup plan, you're pretty much guaranteed a ruined reception. The easiest solution is to prearrange with the venue to run the sound system through your MP3 player. If you match your digital playlist to the one you gave the DJ, you can pretty much run the show without him, first dance and all. Ceremony musicians are trickier, because live music is one thing that makes the ceremony truly special. But you can use the same trick and have a download of the solo or selection, either performed by the original artist if it's a popular song, or find a recording of an operatic or symphony soloist if it's a classical piece.  
Uninvited Guest(s)
It's not uncommon to have more people at your wedding than expected. If an anticipated plus-one turns out to be an entire family, that's a real problem if you're having a formal sit-down dinner with prearranged headcounts for food, drinks, and assigned seating. Even a more casual affair could run low on food and liquor, but not to worry. As a general rule, caterers can handle a 10% increase even with a plated meal. (Just be aware that you will be billed for the extras, just as you might be billed for no-shows). Find out well in advance your venue's policy. Then double- and triple-check the RSVPs, and call anyone who hasn't responded. If you get verbal declines even after you've set the headcount, that will still work in your favor when it comes to surprise extras. You could also have an extra table off to the side that can be set at the last minute. Just ask your venue for ideas and options, and then be as gracious to the unexpected guest as you would be to someone you purposely invited.
All that being said…
You will have a spectacular day, and your only wedding disasters will be the kind that make for great storytelling for years to come!