Forget the tradition "the groom is in charge of romance." Instead pick one of these 10 Romantic Ways to Surprise Your Husband on Your Wedding Night!
You could even combine two or more of these ideas depending on what you know he – and you – would like.
10 Romantic Ways to Surprise Your Husband on Your Wedding Night
#1: Set a Sexy Romantic Mood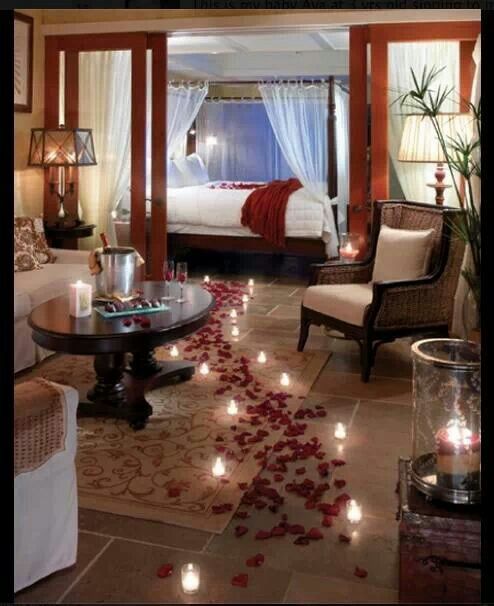 Source: Pinterest
Ask your maid of honor and best man to set up the room ahead of time. Or leave everything you want with the hotel staff and ask them to set up your sexy suite.
Remember: Candles are just fine as long as they're flameless!
Tip: Put top-quality moving wick candles on your registry!
Click HERE to check out all the different types of realistic candles offered by Luminaria.
#2: Have HIS Favorite Drink Ready
Source: Fedoras.com
If your new hubby isn't wild about champagne, find a way to fix him his favorite cocktail. You can splurge and have the hotel staff provide, or pack a picnic basket with glasses and all the fixins'.
Bonus: You can still have your champagne. Just include 1 or 2 splits for yourself!
Tip: If you know what he "basically" likes, check out this Mad Men recipe collection for a possible variation. Click HERE to read Mad Men Cocktails.
#3: Plan Sexy Snacks

Source: Intercourses.com
Order up (or bring) a few traditional favorites like chocolate covered strawberries and oysters. Or put this book on you gift registry!
It has some quick things you can make and put in the picnic basket plus plenty of cook-at-home recipes for "romantic evenings in."
Click HERE to check out Randall & Martha's racy but classy specialty cookbook.
10 Romantic Ways to Surprise your Husband on Your Wedding Night
#4: His & Hers Massages
Source: Pinterest
This is a treat you'll want to order in advance. If your hotel has a spa service, book with them. You can also have a private massage therapist come to you room.
Tip: You can do couples massage two ways. Either two massage therapists to work on you both at the same time. Or one of you goes first while the other (ahem) watches and maybe enjoys a little of that bubbly and snacks!
#5: Share a Bubble Bath
Source: Photo courtesy of Brown Paper Parcel &  Nouba.com
Make this as fancy or as simple as you want. All you really need is a nice deep tub, a little bubble bath … and each other!
10 Romantic Ways to Surprise Your Husband on Your Wedding Night
#6: Buy Yourself New Lingerie
You'll definitely want something new for your first night as husband & wife.
Choose something glamorous in traditional bridal white like this backless gown from Etsy (buy it HERE)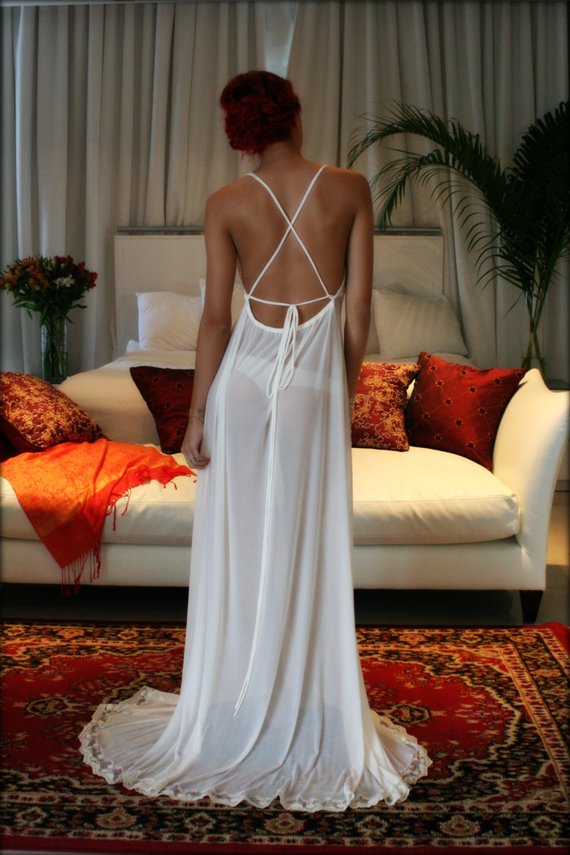 Source: Etsy
Or get just a little naughty with something in black (also from Etsy – to buy Click HERE)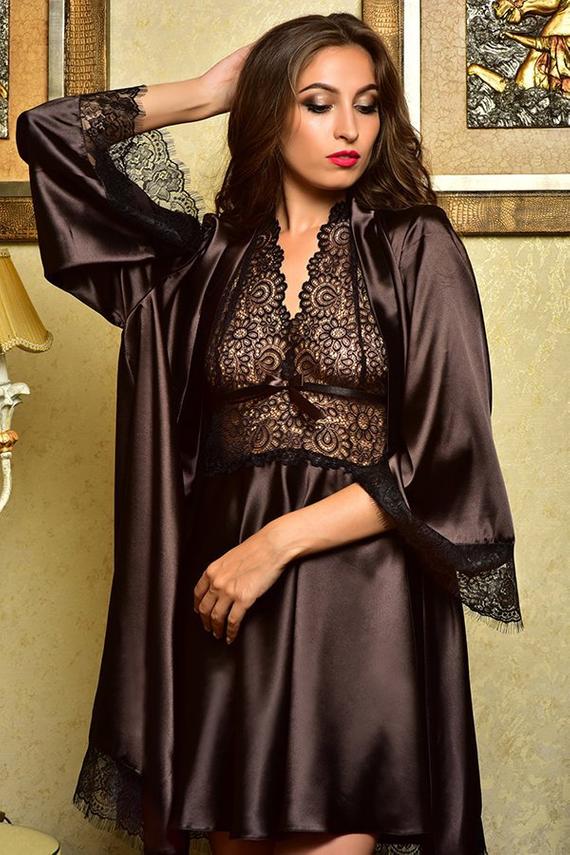 Source: Etsy
#7: Buy Him Silk Boxers or a Robe … or a Smoking Jacket
Surprise him with silk or satin boxers. Click HERE to buy from Intimo.com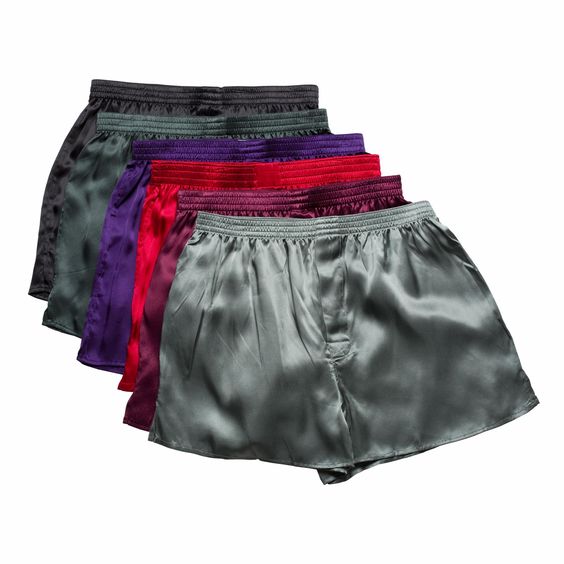 Source: Intimo.com
Or treat him to a classy silk robe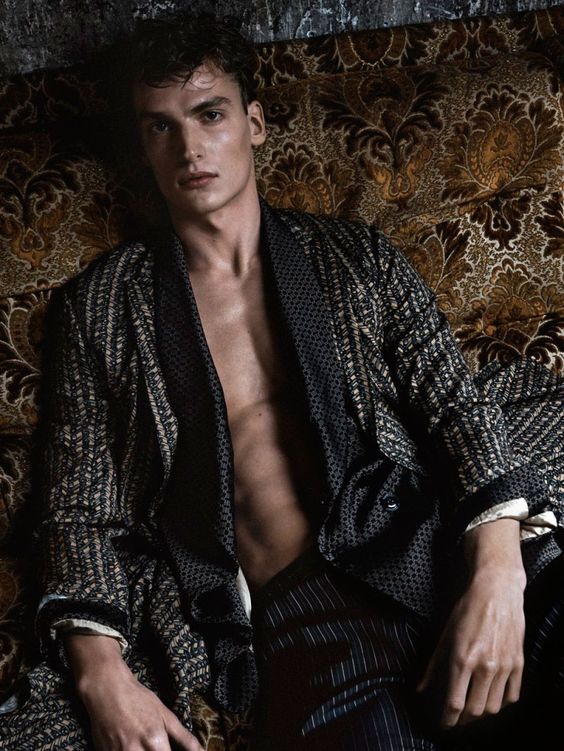 Source: thefashionisto.com
Does your man love high end looks? Then choose something he can wear to entertain, maybe a silk smoking jacket like this one from Duke & Digham. Click HERE to shop their collection.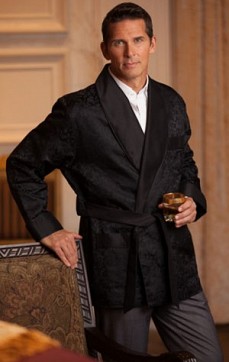 Source: Duke & Digham
10 Romantic Ways to Surprise Your Husband on Your Wedding Night
#8: Give Him a Boudoir Shoot Album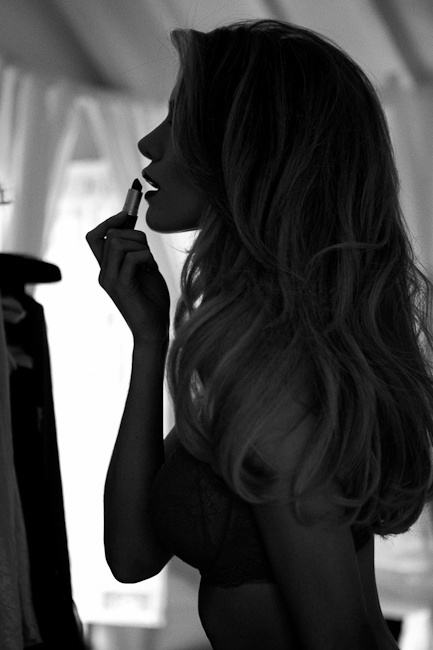 Source: Blue Violets Events
This is a surprise he'll never forget! Before the wedding, find a boudoir photographer and do a classy (or super sexy) shoot. Many boudoir photographers include a beautiful album in the package.
Not sure about this idea? Then Click HERE and check out this article Seven Sexy Reasons to do a Boudoir Photoshoot
#9: Recreate your First Romantic Evening Alone at Home
Source: June Bug Weddings
Whether you were intimate before your wedding, or the two of you just snuggled and cuddled with pizza or Chinese food, recreate the moment. Order a small version of the food or drinks, put on the same music, wear the same perfume, and if you still have it, wear the same outfit (or a sexier version of it). Maybe even set the same scene as when he proposed to you.
This idea is very personal, but if that Magic Moment can be recaptured, go for it.
Idea: You could also create a new date night tradition. Click HERE for an article with 34 At-Home Date Night Ideas.
10 Romantic Ways to Surprise Your Husband on Your Wedding Night
#10: Lots of Out-of-Town Friends? Throw a Surprise After-Party!
Source: Atelierchristine.com
This is great if he has special friends who came in specifically for your wedding. You can also include family and/or your attendants. Keep it small and intimate with a few snacks and drinks – just don't tell him!
You can keep it super-simple with just chips & dip & drinks. Or if you want something fancier just Click HERE for ideas from a Standing Dinner Party Menu.
Fun idea: Get someone in on the surprise & have them blindfold him and walk him to your hotel or party room!
Tip: Make pretty – and easy! – custom email invitations with Canva.com.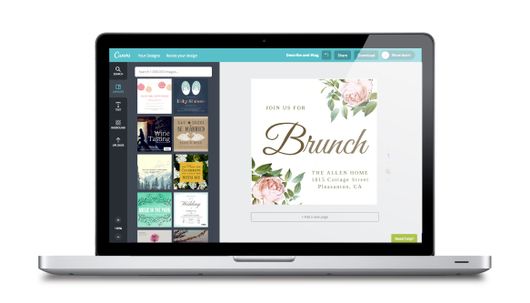 Source: Canva.com
Click HERE to go the the invitation page.
Looking for a truly unique honeymoon destination? Click HERE or on the image below for 12 Unique & Unusual Honeymoon Destination Hotel Room Ideas: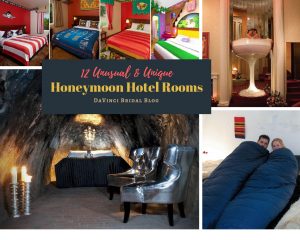 For the very best collection of great ideas for planning your wedding and adapting to circumstances that may have delayed your big day, Click HERE or on the image below for DaVinci Bridal blog: