The perfect choice for outdoor, classic, and boho wedding themes outfit your bridesmaids in our 2020 Bridesmaid Dresses Color Trends: Rose gowns.
Soft & airy, rose isn't just for Valentine's day weddings as the primary color. Any time of year, make your rose wedding bolder by mix & matching rose with darker pinks, blush, light green, creams and even dark reds & soft orange.
You can also add a little sparkle & bling to your rose wedding by including sleek gold or  crystals in your wedding design.
When you choose your Bridesmaids dresses from DaVinci's 2020 Bridesmaid Dresses Color Trends: Rose Collection …
You know that your gown will be created by one of the premiere bridal dress companies in the world. We use only top quality fabrics fashioned into high fashion design using high-end construction. We guarantee you'll love their affordable prices. A DaVinci is the bridal dress retailers love to carry because, best of all, most of these dresses are available for rush delivery at no extra charge!
About our Colors:
Each of our bridesmaid's dresses is also available in many more colors than the black options shown here. This color chart gives you an idea of how much we have to offer:

For a closer and accurate look, check out swatches at one of our DaVinci bridal boutiques.
To find the DaVinci retailer nearest you Click

HERE

then enter your city, state, or zip code.
2020 Bridesmaid Dresses Color Trends: Rose  – Chiffon A-Line Bridesmaids Dresses
New for 2020! DaVinci Bridesmaids Style #60403: Chiffon A-Line Bridesmaid Dress with Plunging Sweetheart Neckline, Delicate Shoulder Straps & Floor Length Skirt. Choose Matching or Contrasting Colors for Dress & Waistband/Belt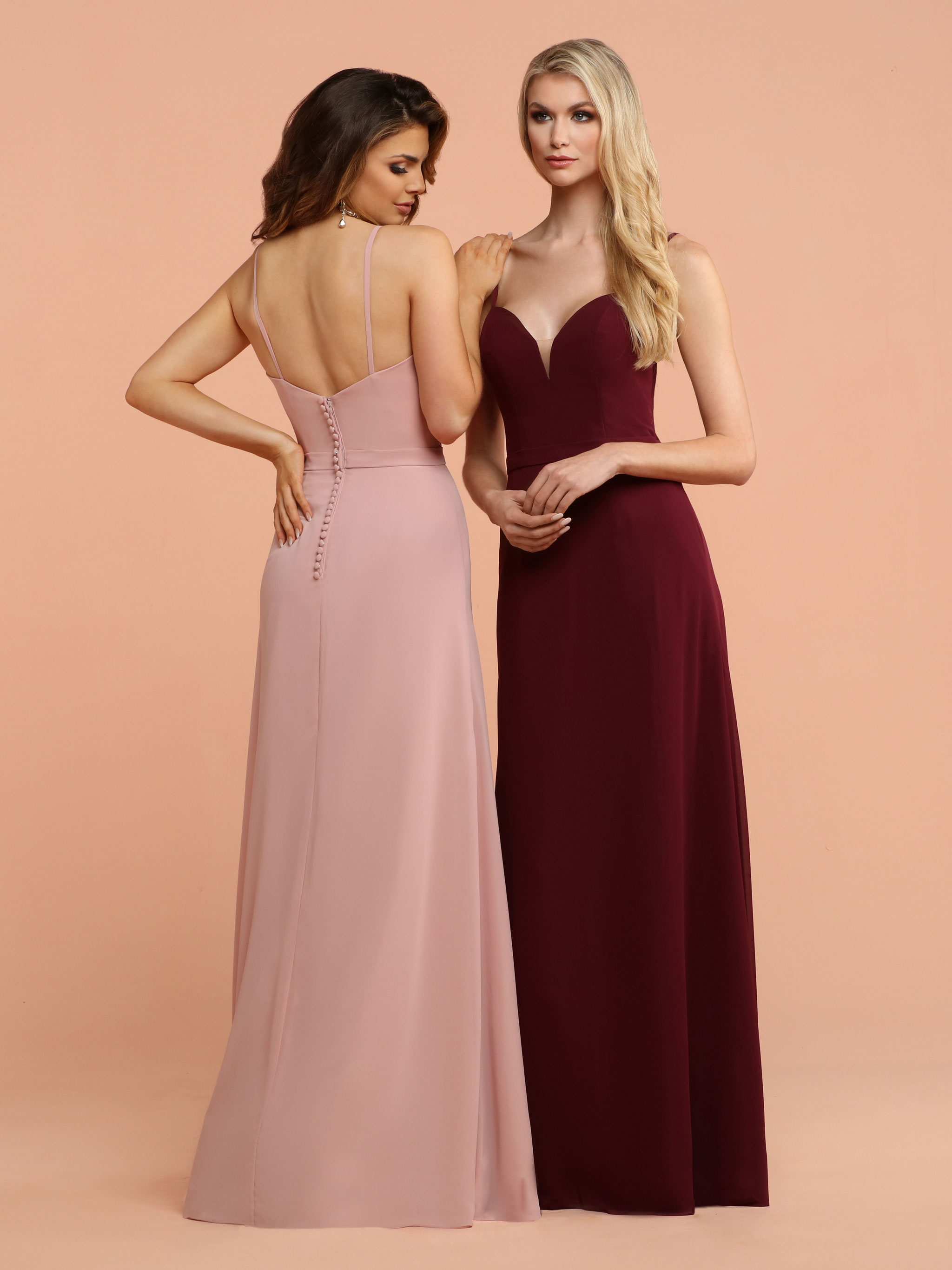 To see more details Click HERE DaVinci Bridesmaids Style #60403
New for 2020! DaVinci Bridesmaids Style #60408: Chiffon A-Line Bridesmaid Dress with Draped Straight Across Bodice, Draped Scoop Back & Slender Shoulder Straps. Full Gathered Floor Length Skirt has Hidden Pockets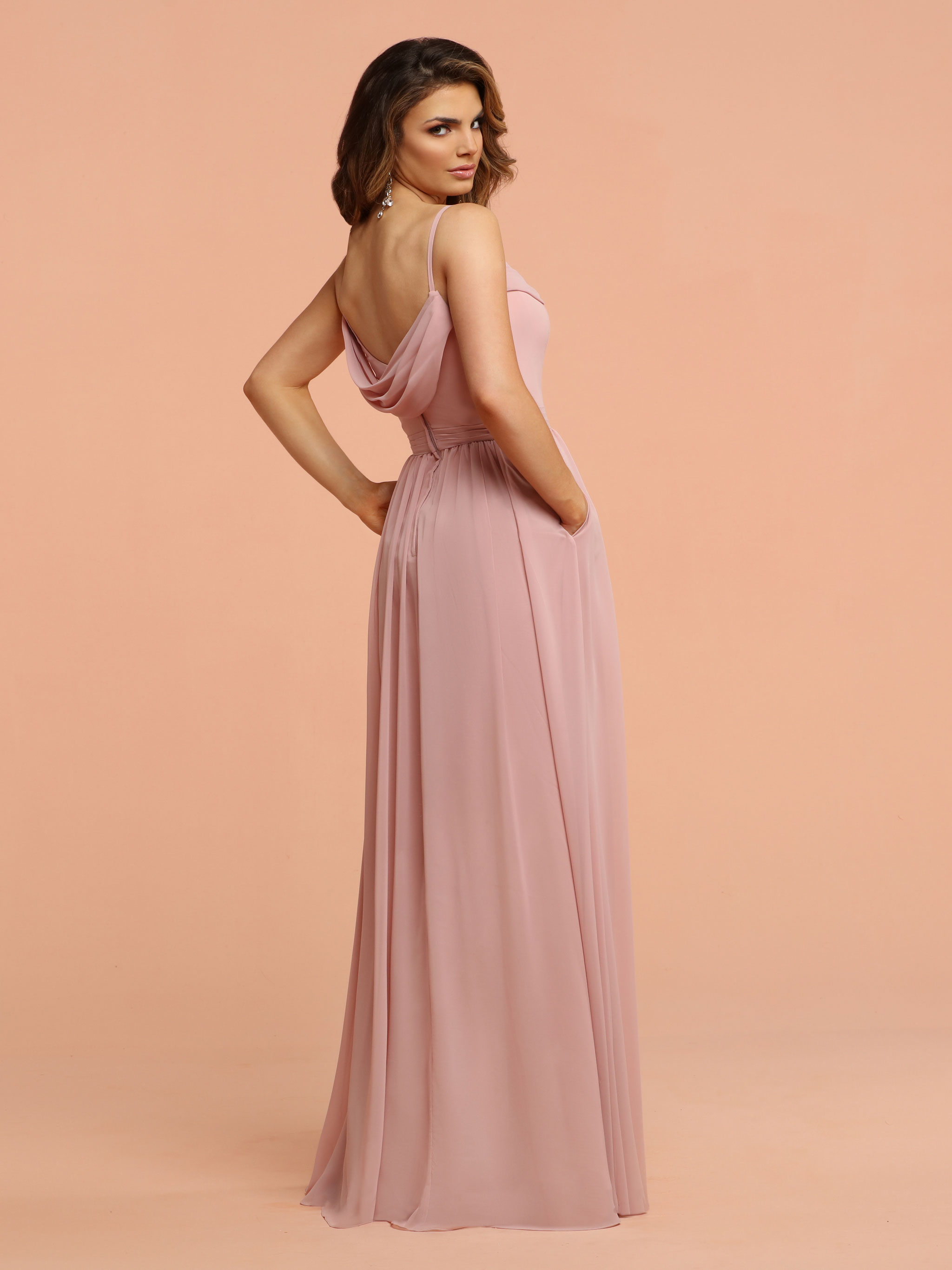 To see more details Click HERE DaVinci Bridesmaids Style #60408
New for 2020! DaVinci Bridesmaids Style #60409: Chiffon A-Line Bridesmaid Dress has Modest High Neck Halter Bodice with Keyhole in Front, Open Back with Narrow Strap Detail & Unique Draped Elbow-Length Off the Shoulder Straps. Flared Skirt has Hidden Pockets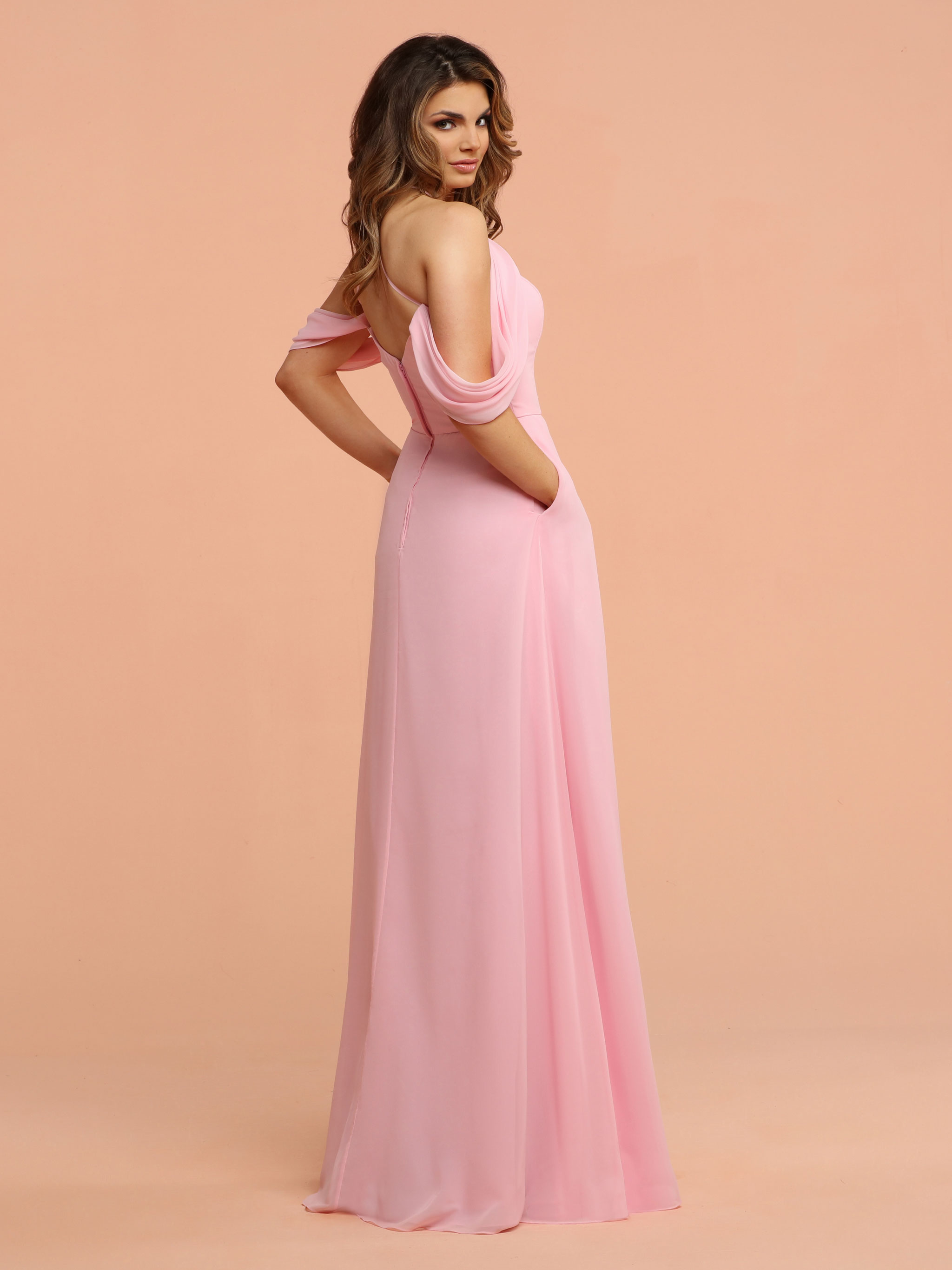 To see more details Click HERE DaVinci Bridesmaids Style #60409
2020 Bridesmaid Dresses Color Trends: Rose  – Chiffon Fit & Flare Bridesmaids Dresses
New for 2020! DaVinci Bridesmaids Style #60406: Chiffon Fit & Flare Bridesmaid Dress with Modest, Straight Across Bodice, Narrow Shoulder Straps, Draped Scoop Back Detail & Floor Length Flared Skirt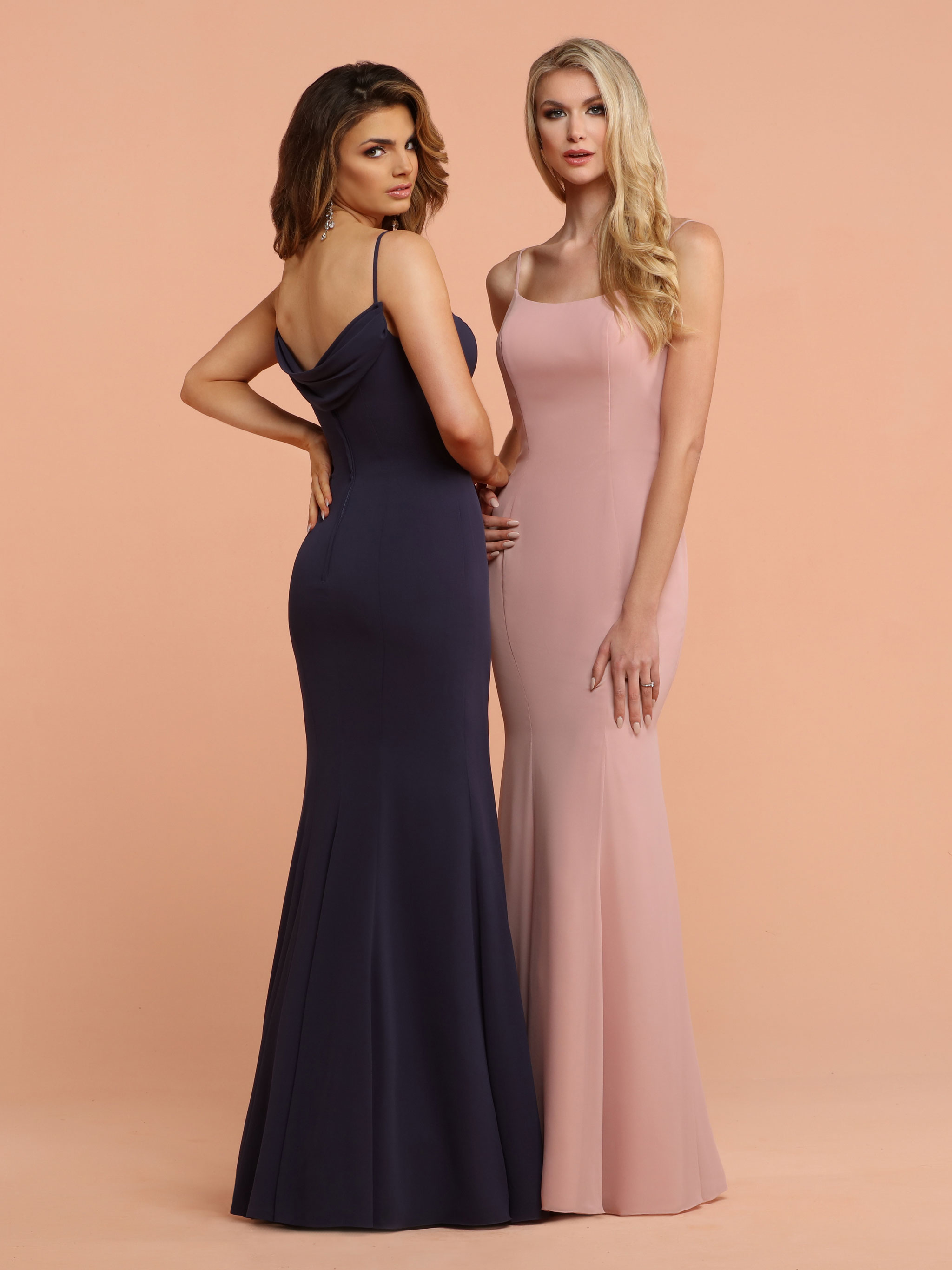 To see more details Click HERE DaVinci Bridesmaids Style #60406
2020 Bridesmaid Dresses Color Trends: Rose  – Mikado Silk A-Line Bridesmaids Dress
New for 2020! DaVinci Bridesmaids Style #60407: Sleek Mikado A-Line Bridesmaid Dress with Sweetheart Neckline & Narrow Shoulder Straps has Flat Wide Empire Waistband. Smooth Flared Skirt has Hidden Pockets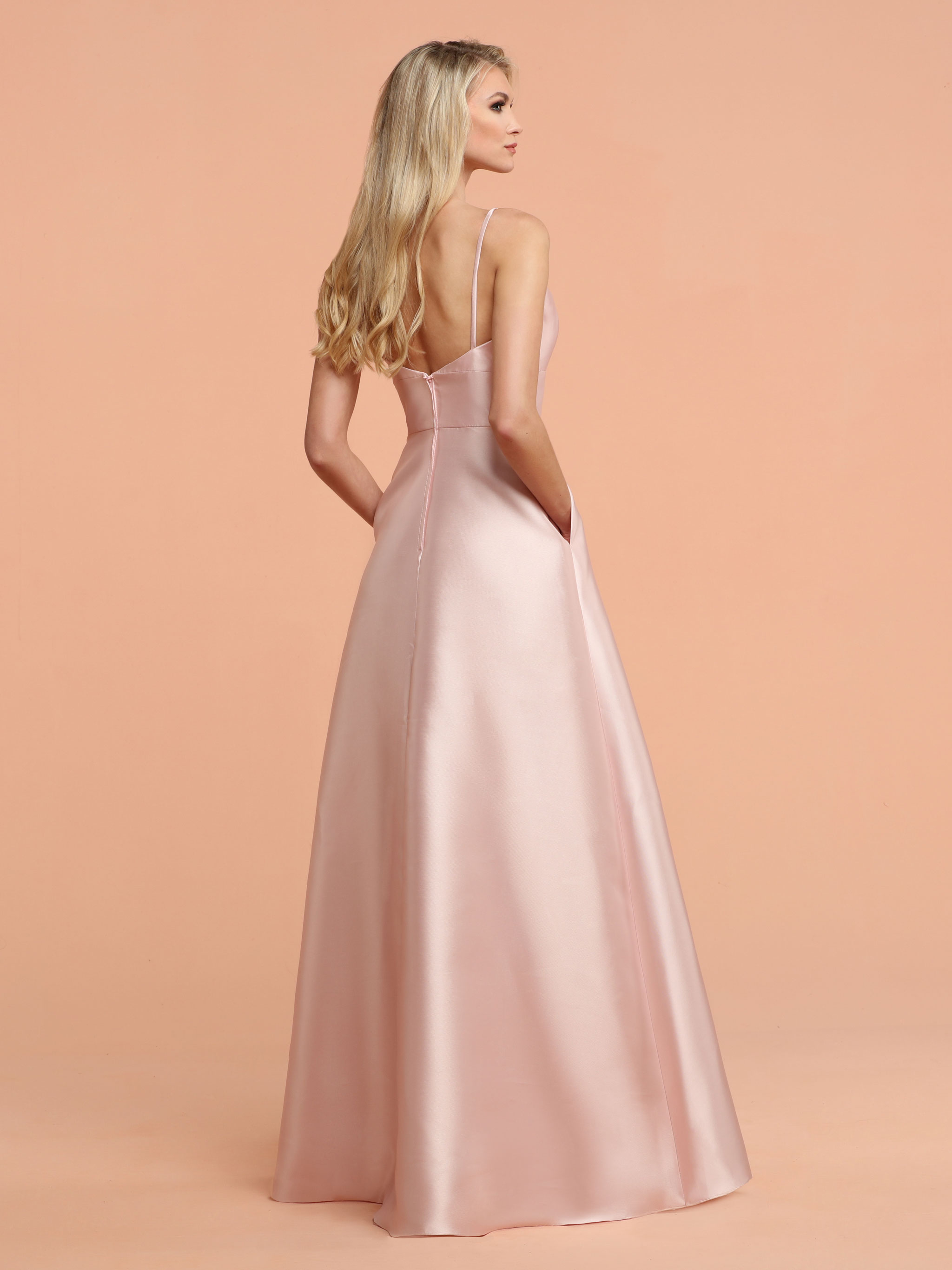 To see more details Click HERE DaVinci Bridesmaids Style #60407
This hot color from our 2020 bridesmaids dress line swept the runways! Click

HERE

or on the image below to read our blog 2020 Bridesmaids Dress Color Trends – Cassis:
To shop our entire line of beautiful bridesmaid dresses, Click

HERE

or on the image below: