A wedding on the beach may be one of the best experiences you and your guests ever have. After all, it's like going on a mini-vacation, not just with all of the people you love, but your soon-to-be-husband, too! However, pulling off this kind of event isn't as easy as it sounds, contrary to the easy, breezy impression that the idea of a beach wedding gives off.
When you picture yourself getting married on the beach, chances are you're not picturing a lavish white wedding dress with matching bridesmaids dresses and groomsmen in rented tuxedos. You're visualizing soft white sand, a cool ocean breeze, and a glimpse of the sunset on the horizon. But have you ever thought of the other (sorry but we have to say it) unfavorable factors involved? How about nosy onlookers, and gusts of wind ruining your hair and makeup? What about mosquitoes, flying insects, or even sea crabs, which may annoy you or your guests during the festivities? Oceanfront affairs come with their own special set of demands. They're rarely the post-nuptial videos you see of famous celebrity weddings.
There are too many factors to consider when going for a beach wedding. Luckily, we've gathered a list of things that you (and your groom) should keep in mind while preparing for the big day!
Consider the "feel" you want for your beachside nuptials
Here's the thing: Some sources say that the most convenient time to hold your ceremony is during the daytime while others say it's just as the sun touches the water. It really depends on what kind of feeling you want ~ if you want that fun, summer breezy beach setting, or a cool, still water, moonlit ocean view as your backdrop. Having a daytime wedding means you'll need to consider the heat of the sun. I mean, you wouldn't want you or your groom – or your guests – getting sunburned on your wedding day…unless they're all game for it!
Also, time your wedding well to make the most out of your setting's assets ~ natural light, waves hitting the shore, stone formations, or the sunset. You'll want to get great photo and video coverage of all of it!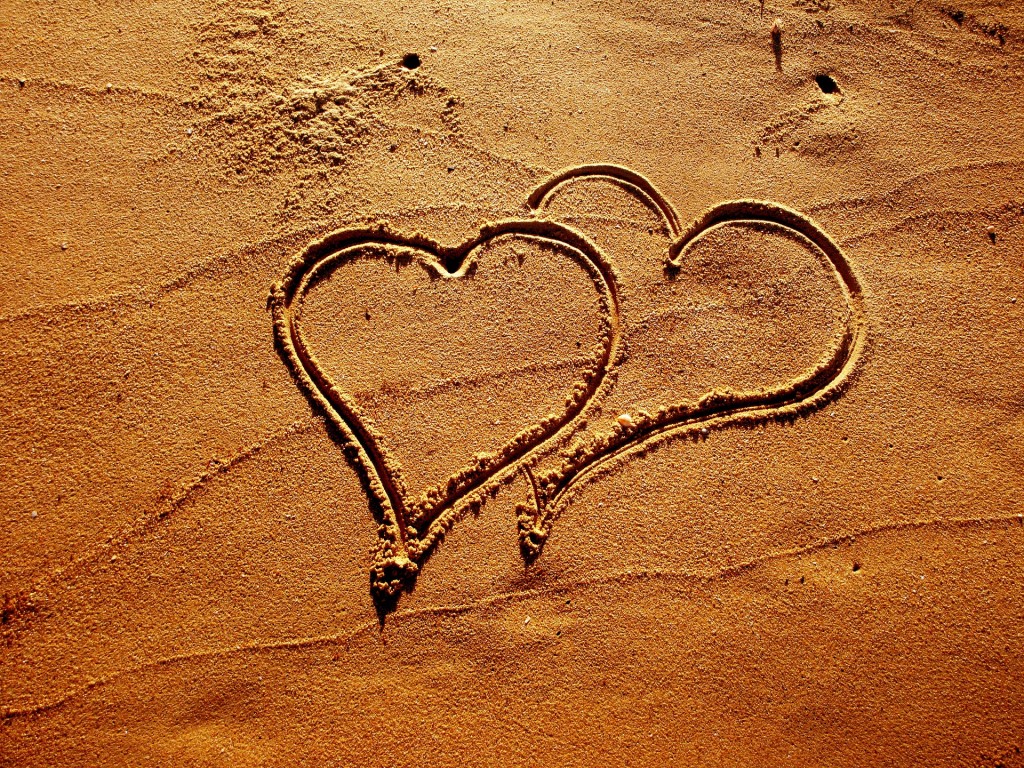 Prepare your guests
Make sure to tell your guests exactly where the wedding's going to be, what kind of weather conditions to expect, and what they can bring to ensure that there will be no—or, at least, fewer—nuisances. Suggestion: include necessary items in the welcome bags for your guests like insect repellant, sunblock, small towels, fans, or bottled water.
If you anticipate that your guests may get irritated with the beach sun, then you might have to consider putting up a tent.Try to source out rustic bamboo poles and then drape thin flowy fabrics over them.
Simple, natural décor is the way
When prepping for the overall look of both the ceremony and reception area, you should choose color schemes that will go naturally with the sand, shells, stones, and crashing waves. Look into different types of corals for design inspiration like greens and other vibrant tones. In addition to that, choose ceremony flowers and décor that won't wilt in the heat. Flowers to consider include succulents, orchids, and calla lilies.
For your guests, provide them with wooden folding chairs that can withstand the wind that might be blowing. You can also opt for waterproof ottomans!
Go local
Celebrity wedding planner Colin Cowie recommends that couples hire local vendors and equipment and such as much as possible. So let's say you're having a beach wedding on a hidden gem in the Philippines. Try to hire catering there, or enlist a local events coordinator because the person who lives there will know more about it than you do (unless you're from there, too). You wouldn't want to be flying in equipment, décor, or materials in and out of the country, only to have everything held up in customs.
Most oceanfront beach resorts also have affiliated third-party services. Consult with your wedding venue and explore options as to how you can go about planning the wedding. They can also help you get permits (which you'll need because, in spite of beaches usually being "public" places, you'll probably still need a permit of some kind). In other countries, even if you pay to rent out the beachfront for your nuptials, they'll require you to sign documents to keep the sanctity and serenity of the beach intact. So consult someone locally since they'll most likely know what other requirements you need to meet, like environmental fees, noise ordinances, and options you need to take into consideration along with other aspects of your nuptials.
Ensure privacy
You're lucky if the beach you reserved isn't crowded. For example, Hawaii's beaches are all public destinations and have certain restrictions regarding setting up canopies, chairs, tables, or aisle runners. If you really want privacy, and want to avoid onlookers, rent an oceanfront estate where it's secluded, away from strangers, and intimate enough to hold your wedding.
Have a good sound system
The beach can be pretty overwhelming with the different background noises it generates. Sometimes it might be hard for you or your guests to hear one another ~ and we wouldn't want your fiancé-turned-husband to miss the vows you wrote from the heart. Ensure a good sound system by renting a wireless microphone. Install a windscreen cover so that no one misses a word you say. Also, for your after-party, do a sound check so that possible neighboring communities or people won't complain and shut down your celebration.
Dress smart
This applies to you, your groom, and all of your guests. Let's start with you:
Ditch the big ballroom wedding gowns, and go for flowy, goddess type wedding dresses. Find one that has less fabric, and fewer lace trimmings. You wouldn't want your gown to collect oodles of sand and dust just from walking down the aisle. Opt for a lightweight fabric like chiffon so that your dress seems to float on the ocean breeze. Some brides still want a big ball gown ~ that's fine. As long as you plan ahead and don't mind dealing with a lot of fabric and a lot of dress on a beach, then go for it. As for the veil, well, even if you wear a fancy wedding gown, consider a shorter veil since the wind can get pretty strong.
Regarding footwear, sand and high heels don't mix. Wear open-toe, wedges, or espadrilles if you don't want to sink into the sand. You can also go barefoot, but sometimes sand can get pretty warm. So consider thick flower petals or aisle runners that'll help you maneuver down the sandy aisle and still keep your feet cool. You can even bury a wooden walkway, and put the aisle runner on top so that you don't have to worry about the sand getting too hot!
As for your guests, suggest the gals choose the same – light and breezy clothing and either open shoes or no shoes. For the men, opt for lightweight cotton pants, or even Bermuda shorts if it works for you. You can have them wear vests to add some formality to their look. To complete it, you can also ask them to wear the same-style sunglasses. Wouldn't that look dapper?
Set up different stations to accommodate your and your guests' needs
The thing with getting married on a beach is that you really have to take into account the different natural elements you have absolutely no control over. If it gets too hot, try to cool down your guests by setting up a refreshment station. Offer cool water, lemonade, or iced tea. If your wedding's going to have a barefoot touch, set up a shoe station to collect all of your guests' footwear. Provide a shoe check where they have the liberty to swap for flip-flops. And to show you really care, give them a station where they can wash and wipe their feet, especially if you're moving to a covered and closed-space reception area. Lastly, provide insect repellant and a small first aid station for any unforeseeable accidents. When you're in the tropics, you (sadly) never know what kind of diseases mosquitoes bring. So it's just polite if you're one step ahead in keeping your guests, and yourselves, safe from harm.
Do the updo
When deciding for your make-up and hairdo, consider all the elements you'll be battling on the shore. A true updo will keep you looking polished all night, but if you're the type to let your hair down, and want to look "one with the ocean," then consider hiring a stylist who can do touch-ups throughout the celebration. For the make-up, all we have is one word for you: waterproof.
Never forget a backup plan
You can never predict the weather. It has a mind of its own. Given that, be ready with Plan B. Have a covered area reserved if the conditions don't meet your expectations. Having something on the side will save you so much trouble.
Your oceanfront wedding celebration will go smooth as silk if you plan carefully every single aspect you'll be dealing with. Try to follow our simple tips, and you're on your way to making your dream beach wedding come true!