For a classy & elegant wedding style that's perfect for almost every body type, choose gowns from DaVinci's A-Line Bridesmaid Dresses 2019 New Arrivals.
A-line dresses always high on the list of classic fashion styles because they're versatile and universally flattering. That's why you see so many A-line styles in dresses & skirts.
Fitted at the top and flaring out at the waist, an A-line dress will highlight each bridesmaid's upper body while slimming her hips. An A-line is also a style that your attendants can easily wear to other occasions.
Hot Tip: Almost any long A-Line dress can be shortened to knee-length which is a great "selling point" when you're trying to get your ladies to all agree on one basic look!
When you buy your A-Line Bridesmaid Dresses from DaVinci Bridal's 2019 Collection…
You know that your gowns will be created by one of the premiere bridal dress companies in the world. We use only top quality fabrics fashioned into high fashion design using high-end construction. We guarantee you'll love their affordable prices. A DaVinci is the bridal dress retailers love to carry because best of all, most of these dresses are available for rush delivery at no extra charge!
About our Bridesmaid Dress Colors:
DaVinci Bridesmaid Dresses come in almost unlimited color combinations. You can choose to mix & match the bodice, skirt, waistband belt, lining and more.
To find the DaVinci retailer nearest you to see swatches, Click HERE then enter your city, state, or zip code.
A-Line Bridesmaid Dresses 2019 New Arrivals: V-Neck Bridesmaid Dresses
DaVinci Bridesmaids Style #60385: Chiffon A-Line Bridesmaid Dress, V-Neck, Full Pleated Skirt, Narrow Waistband, Sheer Back with Keyhole, Button Detail, Hidden Pocket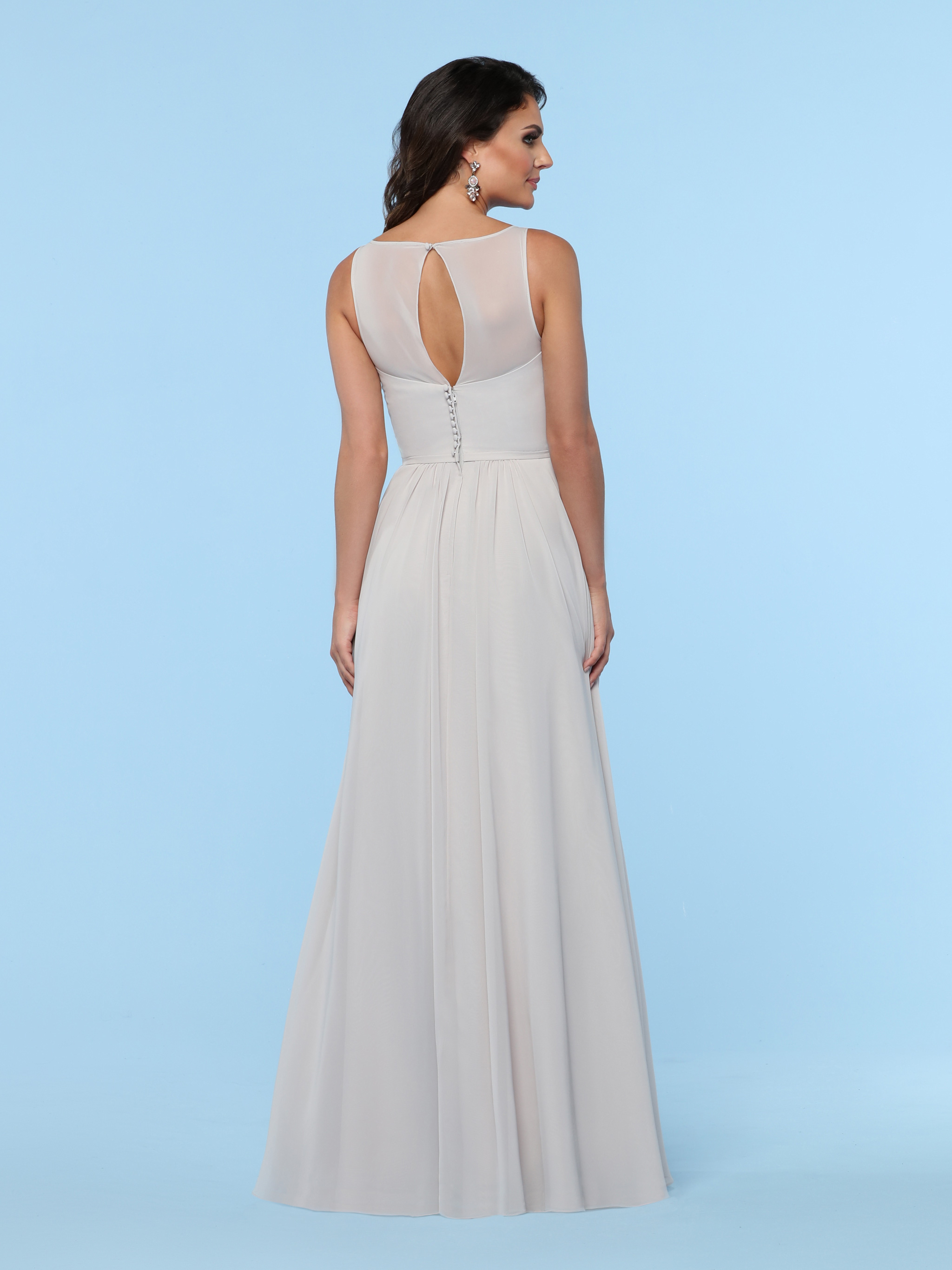 To see more details Click HERE for DaVinci Bridesmaid Style #60385
DaVinci Bridesmaids Style #60374: Chiffon A-Line Bridesmaid Dress, Modest V-Neck, V-Back, Narrow Waistband
To see more details Click HERE for DaVinci Bridesmaid Style #60374
A-Line Bridesmaid Dresses 2019: Off the Shoulder Bridesmaid Dresses
DaVinci Bridesmaids Style #60384: Chiffon A-Line Bridesmaid Dress, Sweetheart Neckline, Full Pleated Skirt, Off the Shoulder Straps, Diagonal Ruched Bodice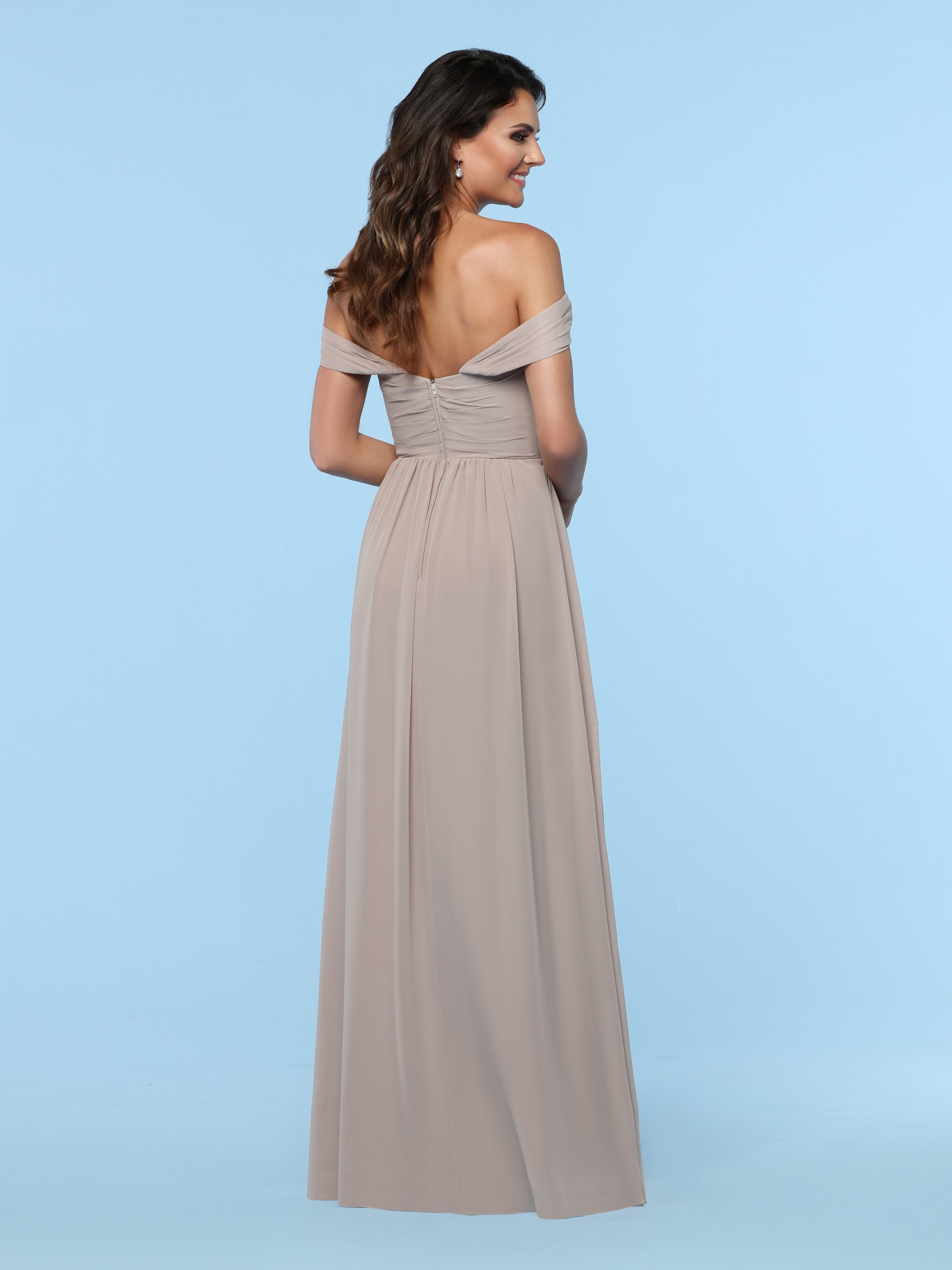 To see more details Click HERE for DaVinci Bridesmaid Style #60384
A-Line Bridesmaid Dresses 2019 New Arrivals: Bateau Neckline Bridesmaid Style
DaVinci Bridesmaids Style #60382: Satin & Lace A-Line Bridesmaid Dress, Full Skirt, Modest High Neck Bateau Neckline, Sheer Lace Straps, Back Keyhole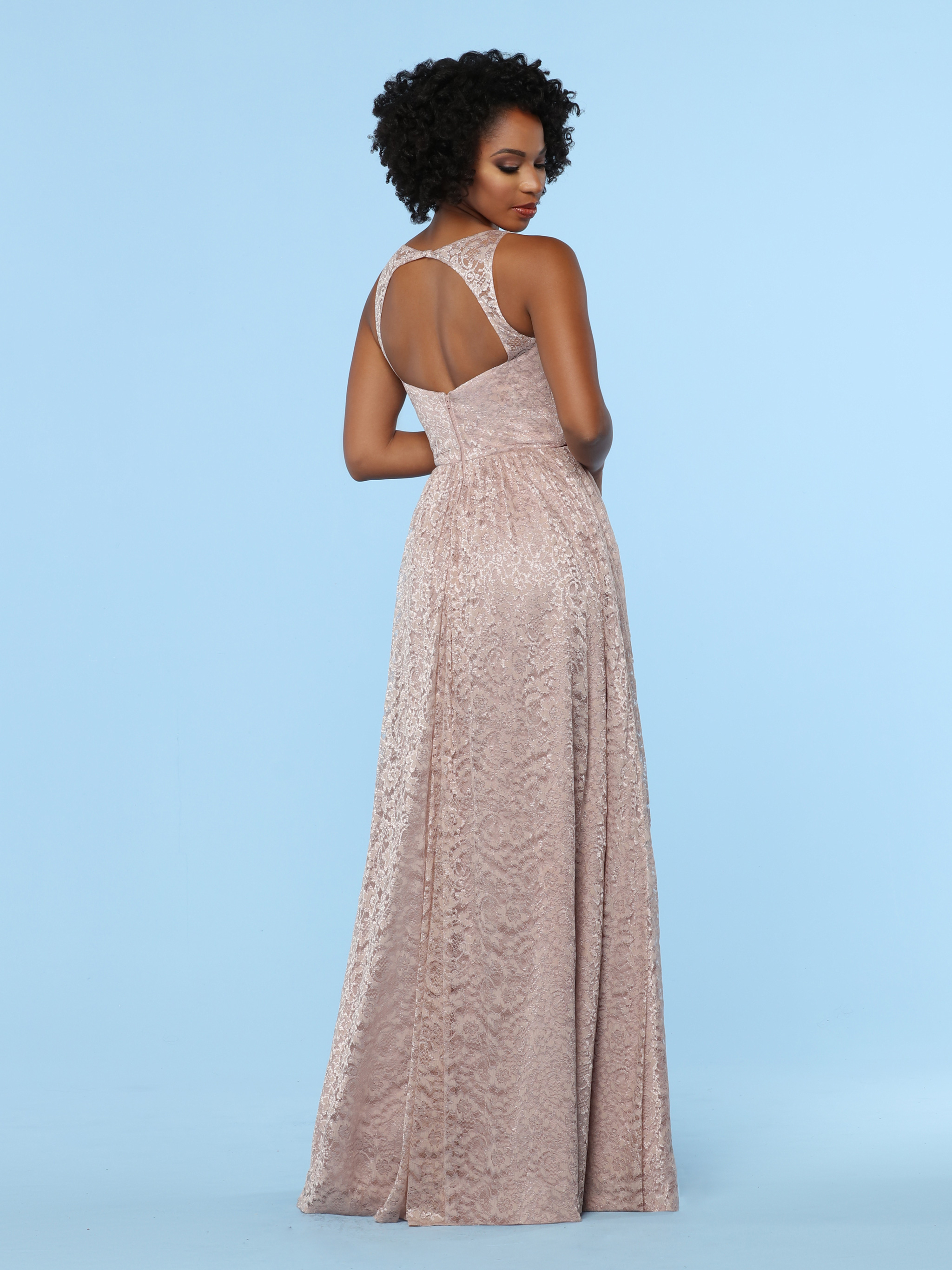 To see more details Click HERE for DaVinci Bridesmaid Style #60382
A-Line Bridesmaid Dresses 2019: Hi-Low Bridesmaid Dress
DaVinci Bridesmaids Style #60380: Chiffon A-Line Bridesmaid Dress, Faux Wrap Hi-Low Ruffled Skirt, Sweetheart Neckline, Spaghetti Straps, Diagonal Ruched Bodice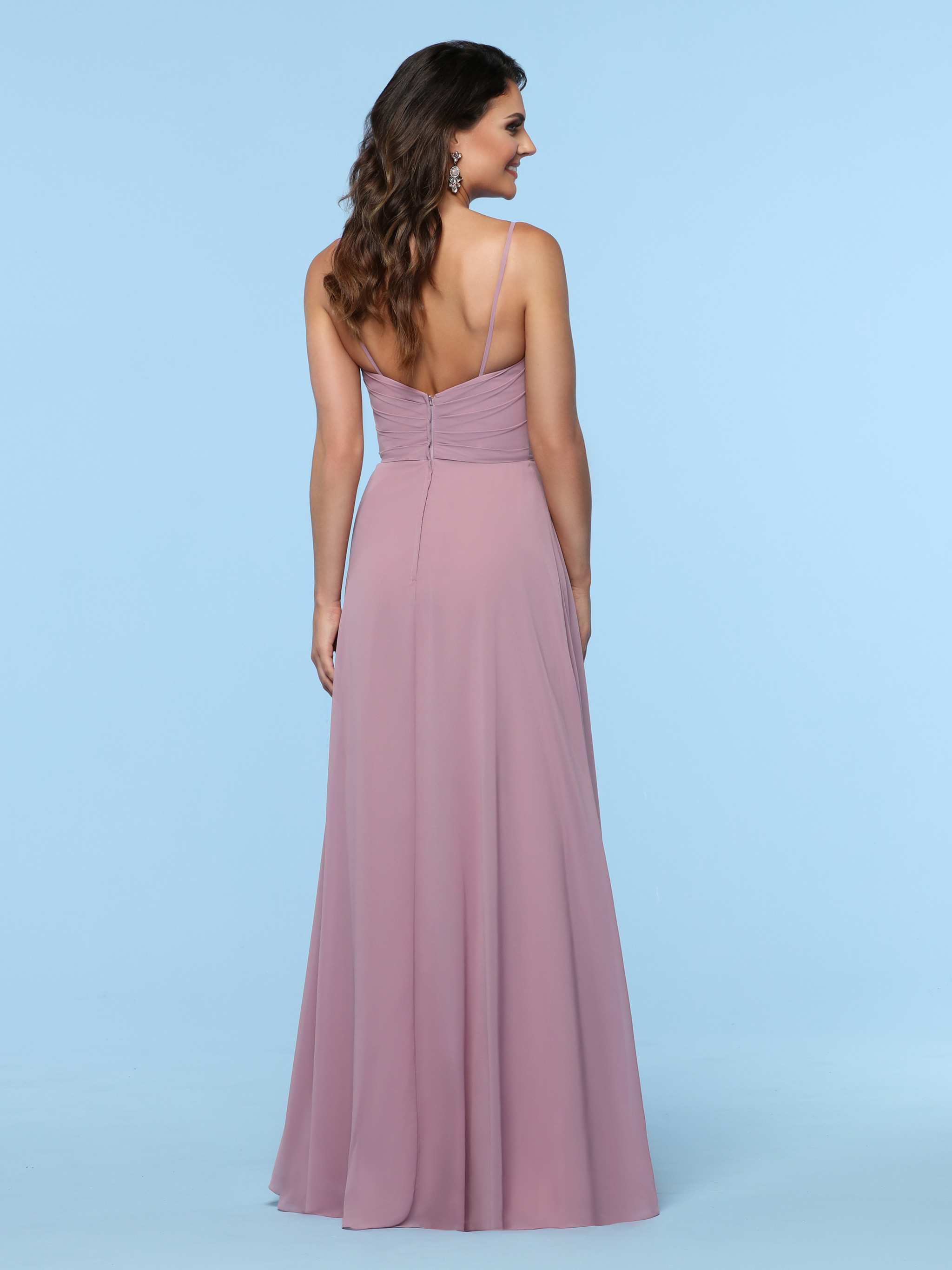 To see more details Click HERE for DaVinci Bridesmaid Style #60380
A-Line Bridesmaid Dresses 2019 New Arrivals: Halter Neckline Bridesmaid Dresses
DaVinci Bridesmaids Style #60379: Chiffon A-Line Bridesmaid Dress, Full Skirt, Modest High Neck Halter, Back Strap Detail, Ruched Neckline, Wide Pleated Waistband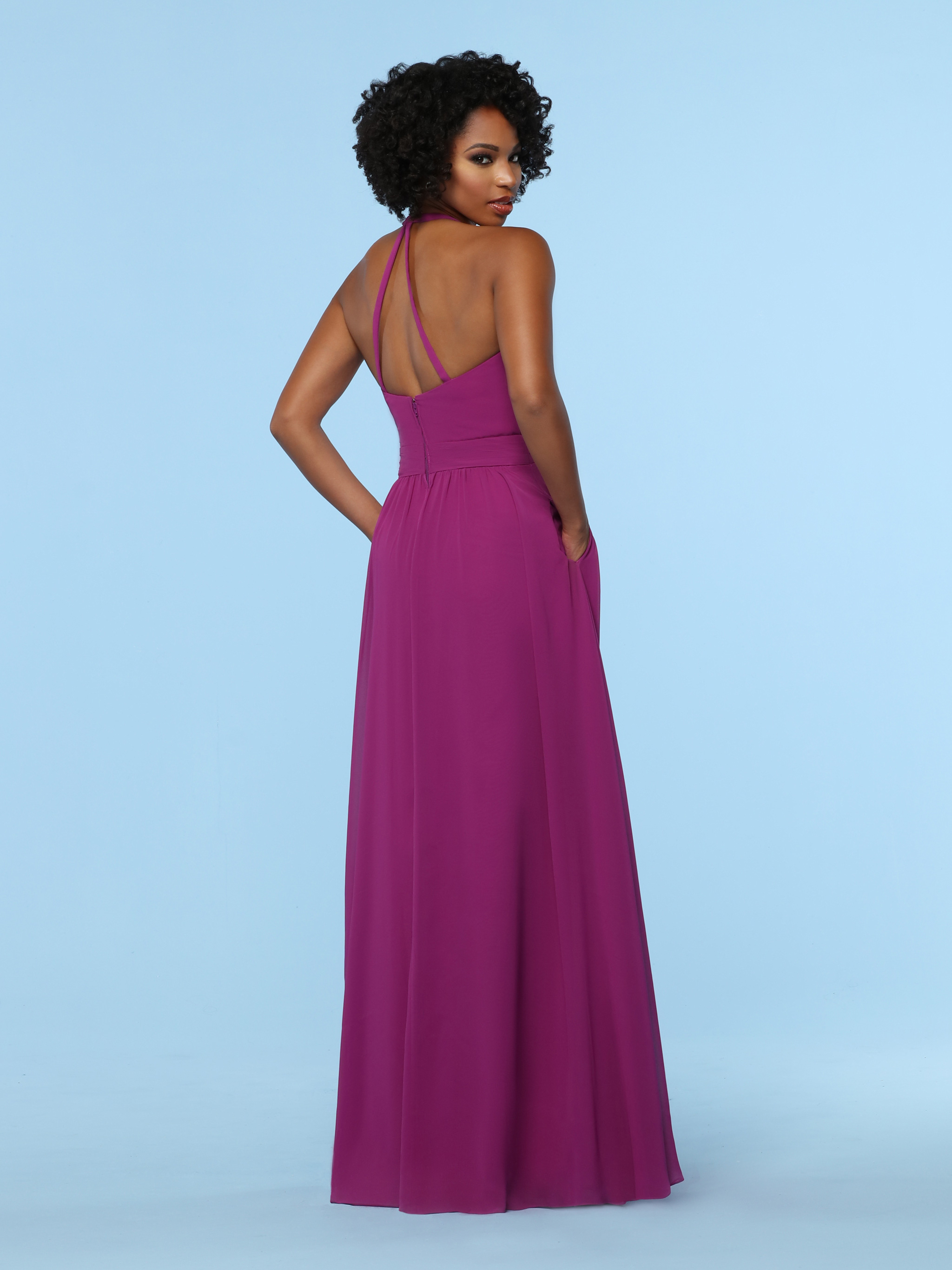 To see more details Click HERE for DaVinci Bridesmaid Style #60379
DaVinci Bridesmaids Style #60377: Satin & Lace A-Line Bridesmaid Dress, Full Skirt, Modest High Neck Halter Neckline, Back Strap Detail, Button Trim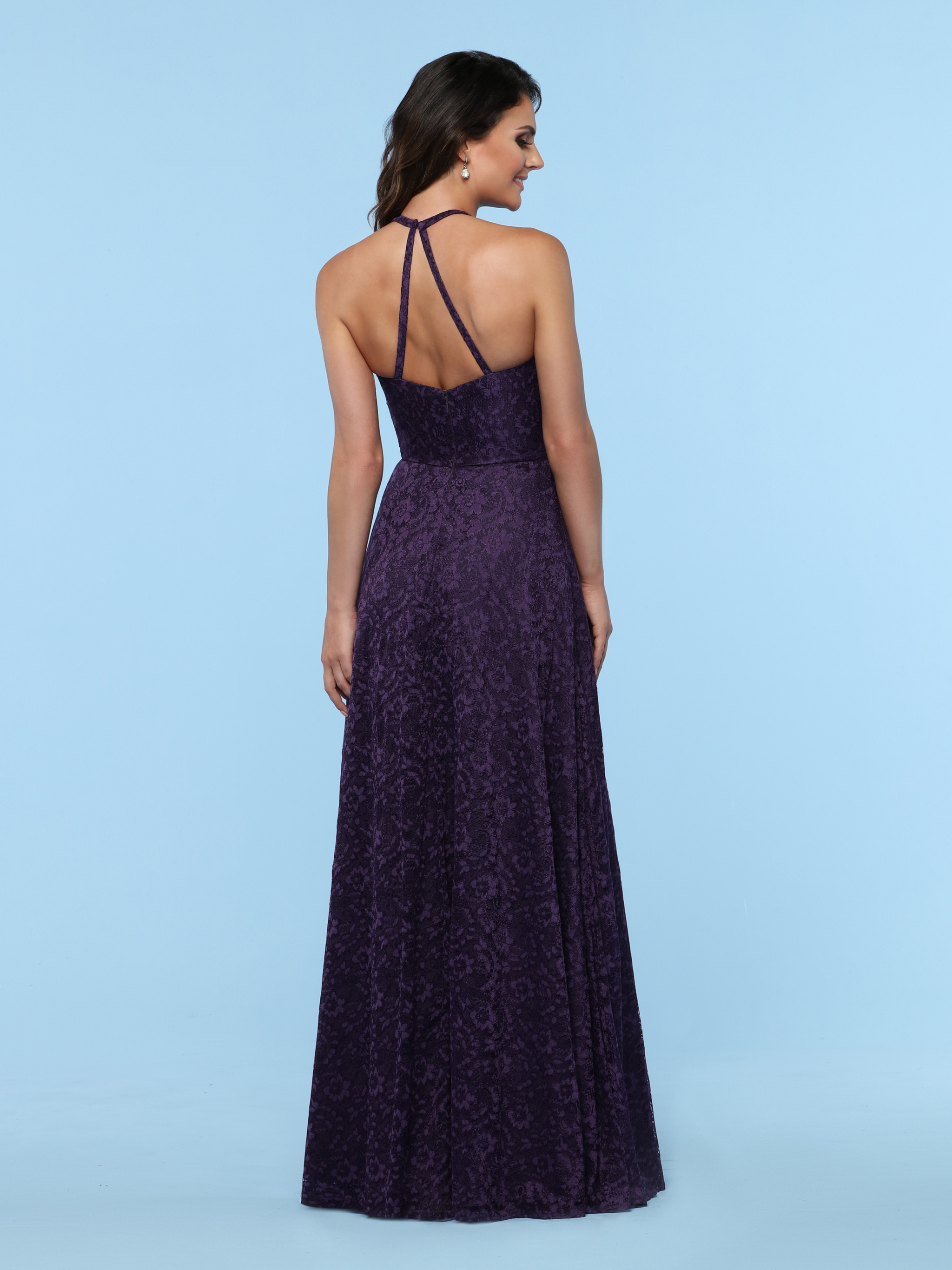 To see more details Click HERE for DaVinci Bridesmaid Style #60377
A-Line Bridesmaid Dresses 2019: Flutter Sleeve Bridesmaid Dress
DaVinci Bridesmaids Style #60381: Chiffon A-Line Bridesmaid Dress, V-Neck, V-Back, Diagonal Ruched Bodice, Flutter Sleeves, Narrow Waistband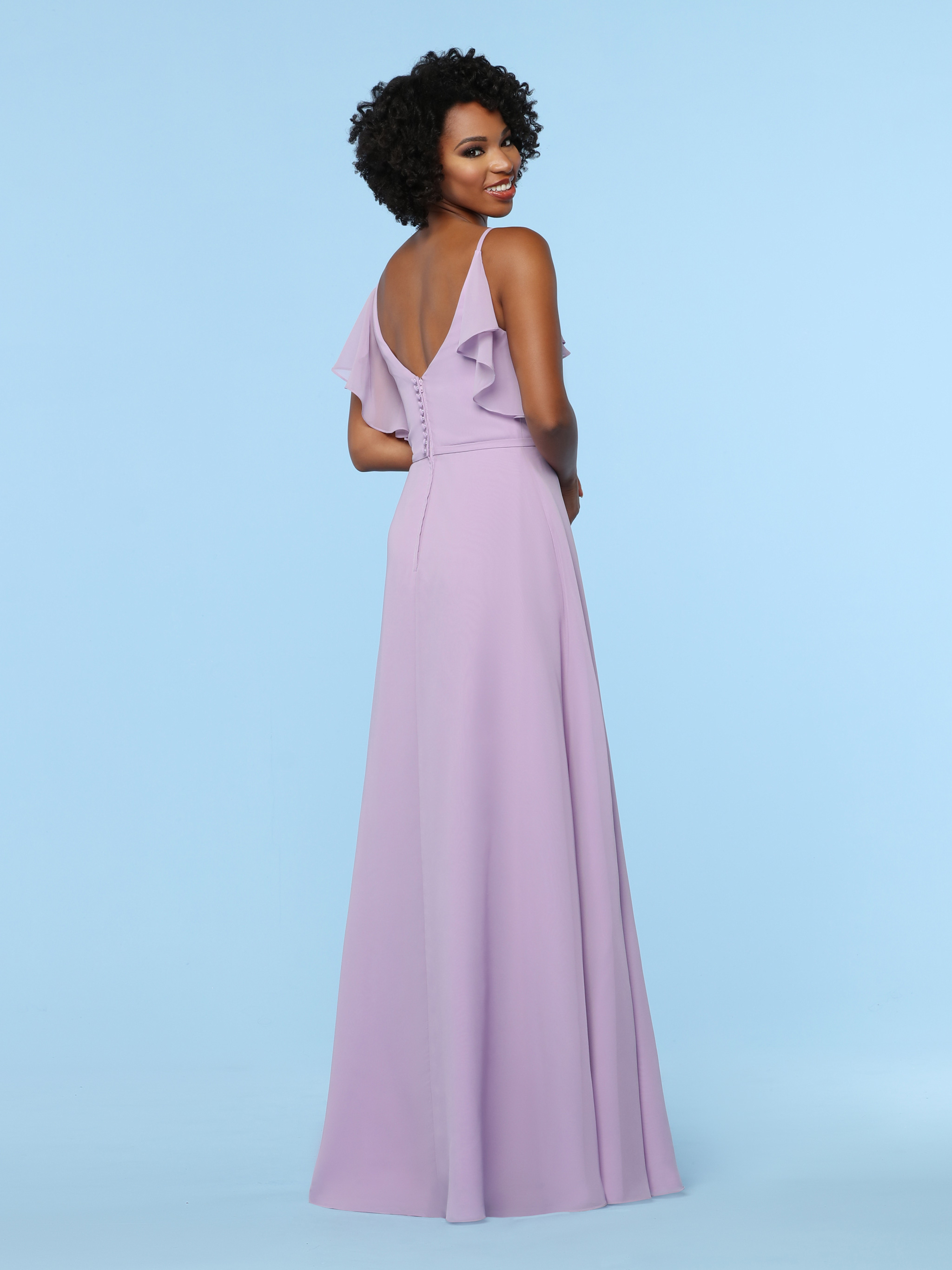 To see more details Click HERE for DaVinci Bridesmaid Style #60381
To browse our entire selection of stunning bridesmaids dresses Click HERE for DaVinci Bridal Collection: Bridesmaids