For an upscale look or to highlight a bright color in a subtle way, choose bridesmaid dresses from our Top Wedding Color Trends Monochromatic Neutrals.
We've collected our lightest color dress samples here, but you can choose a monochromatic wedding color scheme using any color you like.
Check out our color palette to see coordinating dress options in your favorite color!
When you buy your Bridesmaid Dresses from DaVinci…
You know that your gowns will be created by one of the premiere bridal dress companies in the world. We use only top quality fabrics fashioned into high fashion design using high-end construction. We guarantee you'll love their affordable prices. A DaVinci is the bridal dress retailers love to carry because best of all, most of these dresses are available for rush delivery at no extra charge!
About our Colors:
Each of our bridesmaid's dresses is available in many more colors than the neutrals that are shown here. This color chart gives you an idea of how much we have to offer:

For a closer and more accurate look, check out swatches at one of our DaVinci bridal boutiques.
To find the DaVinci retailer nearest you Click HERE then enter your city, state, or zip code.
Top Wedding Color Trends Monochromatic Neutrals: Long Chiffon Neutral Bridesmaid Dress Ideas
DaVinci Bridesmaid Style #60385: Chiffon A-Line Bridesmaid Dress with V-Neckline, Sheer Back with Keyhole & Covered Buttons. The Full Gathered Skirt has Hidden Side Seam Pockets & Floor Length Hem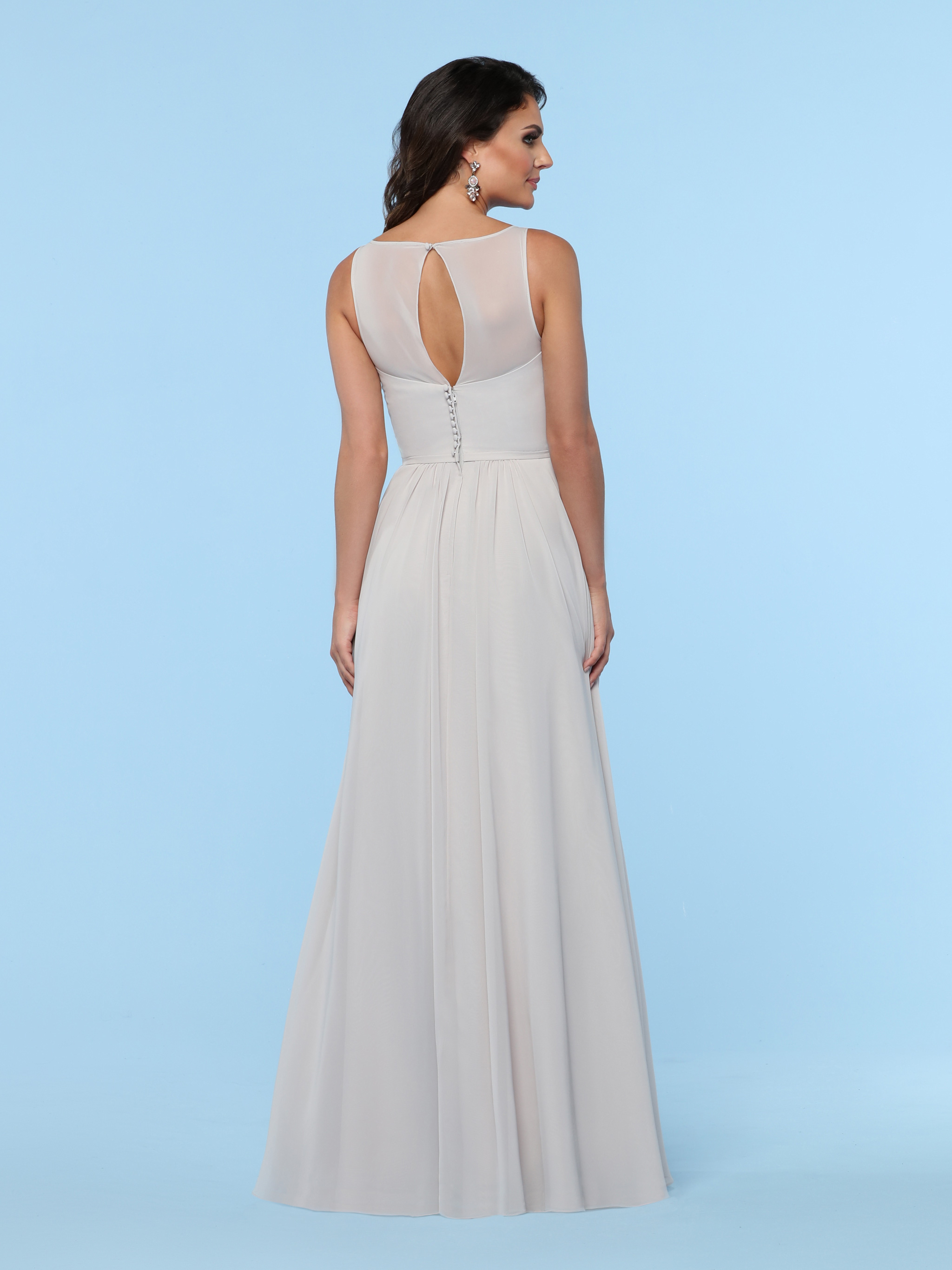 To see more details Click HERE for DaVinci Bridesmaid Style #60385
DaVinci Bridesmaid Style #60384: Chiffon A-Line Bridesmaid Dress with Diagonal Ruched Bodice, Sweetheart Neckline, Ruched Back Bodice & Soft Off the Shoulder Straps. Full Pleated Skirt is Floor Length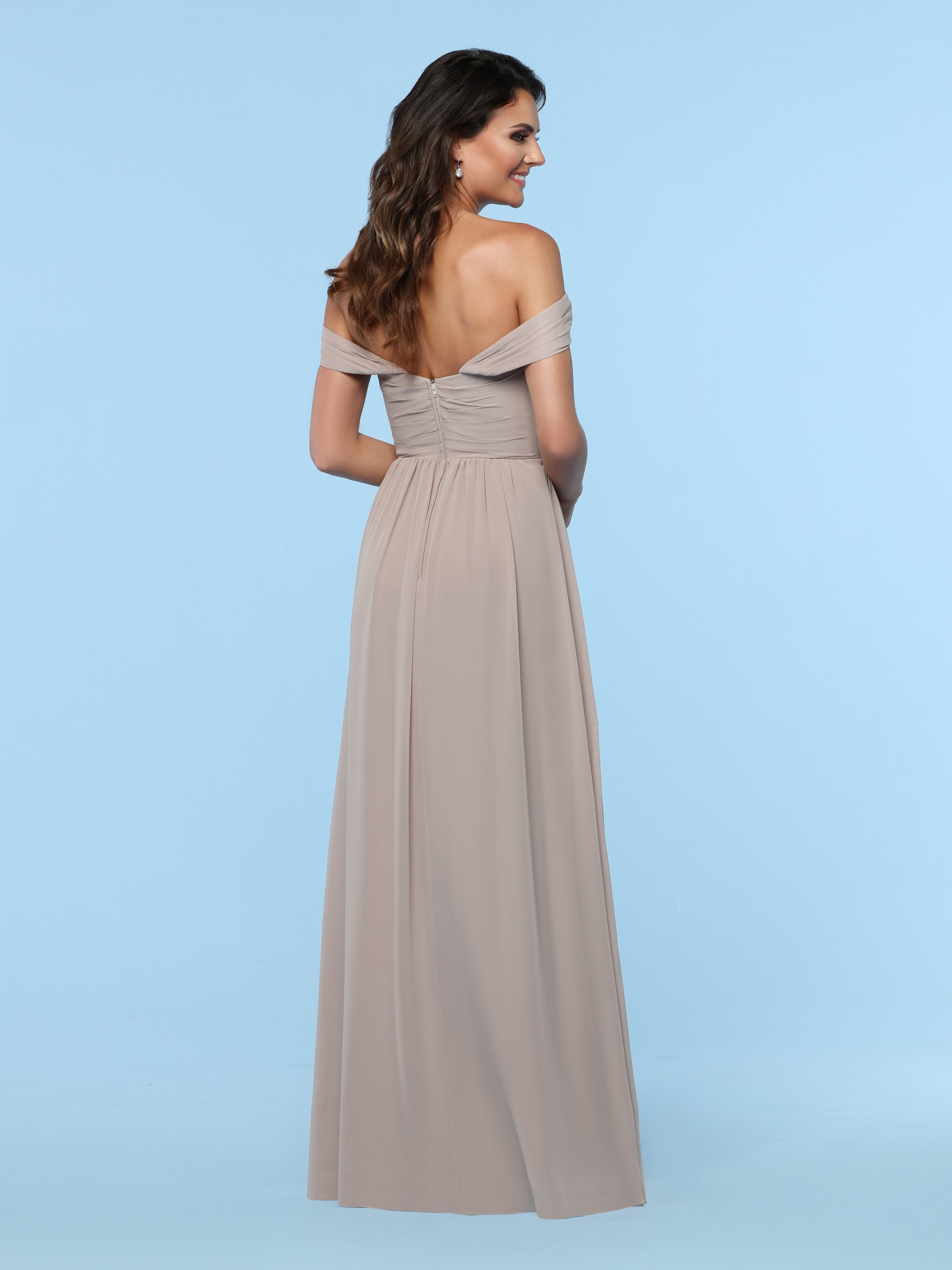 To see more details Click HERE for DaVinci Bridesmaid Style #60384
DaVinci Bridesmaid Style #60363: Chiffon A-Line Bridesmaid Dress with Tailored Bodice, High Halter Neckline, Front Keyhole & Back Keyhole. Full Gathered A-Line Skirt is Floor Length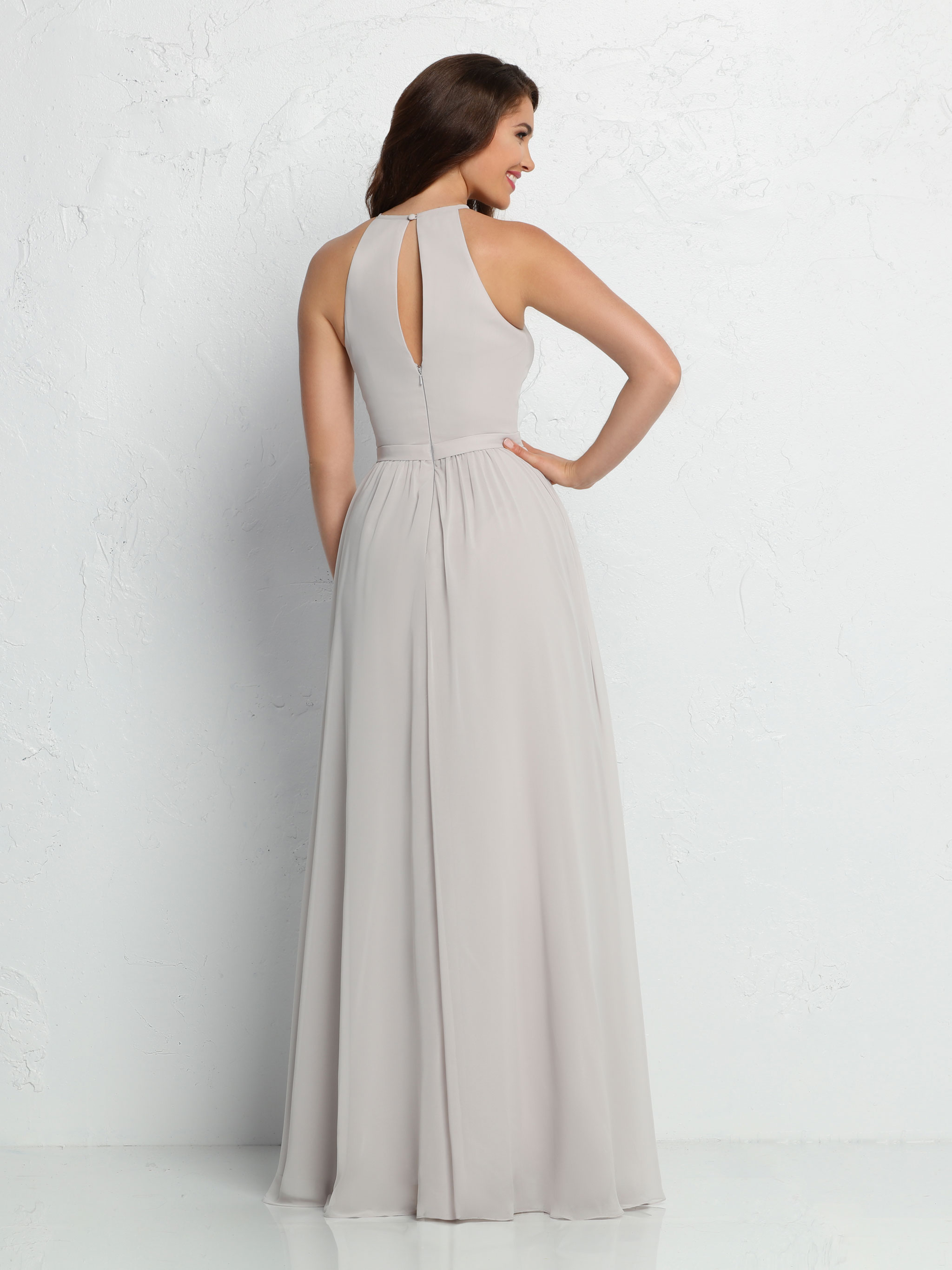 To see more details Click HERE for DaVinci Bridesmaid Style #60363
DaVinci Bridesmaid Style #60369: Chiffon A-Line Bridesmaid Dress with Tailored Bodice, Sheer Bateau Neckline, Sheer Straps & V-Back. Full Gathered Skirt is Floor Length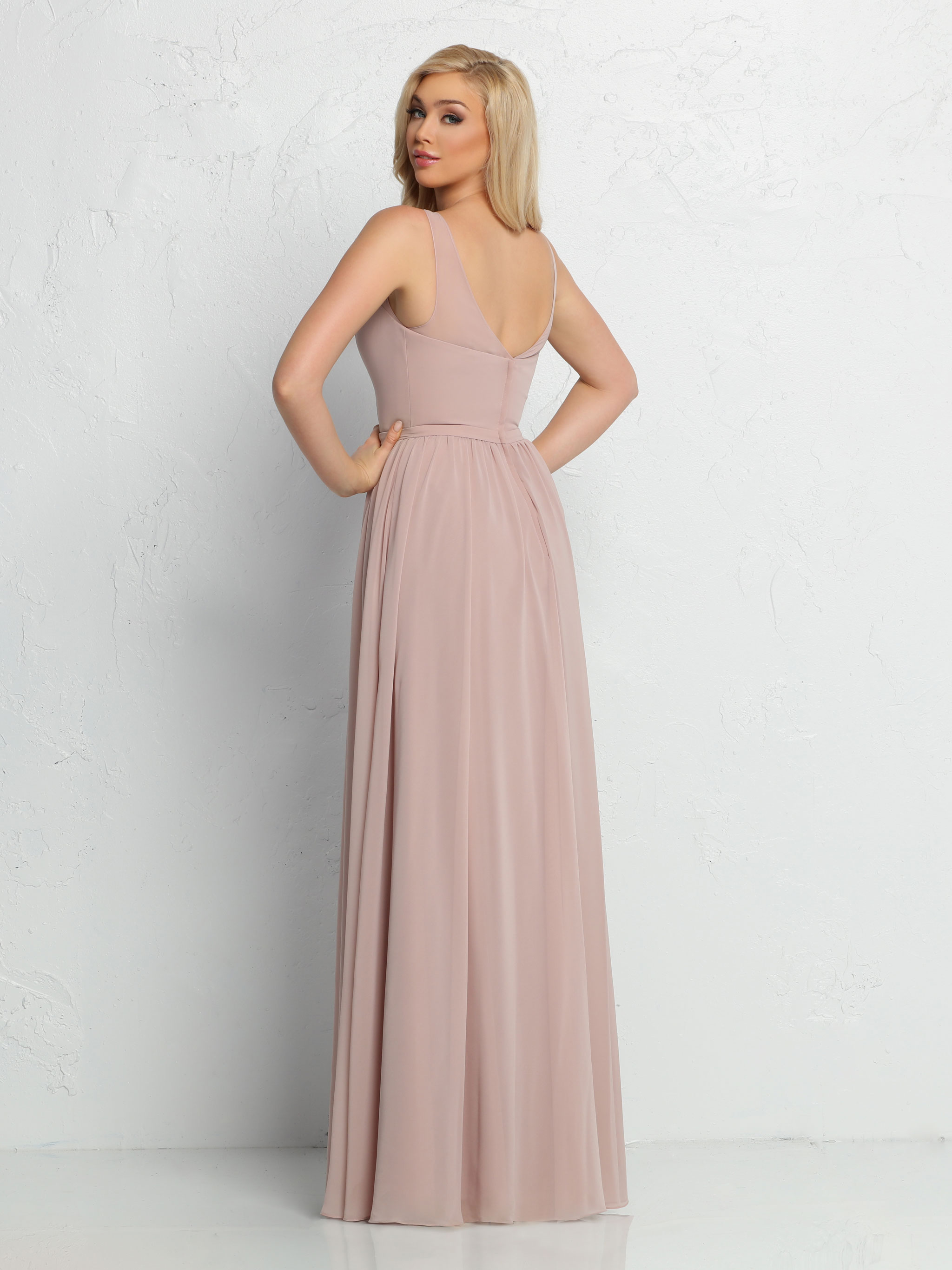 To see more details Click HERE for DaVinci Bridesmaid Style #60369
DaVinci Bridesmaid Style #60290: Chiffon A-Line Bridesmaid Dress with Faux Wrap Ruched Bodice, Sweetheart Neckline, Wide Ruched Waistband & Criss-Cross Halter Straps with Back Triangle Keyhole. Full Gathered A-Line Skirt is Floor Length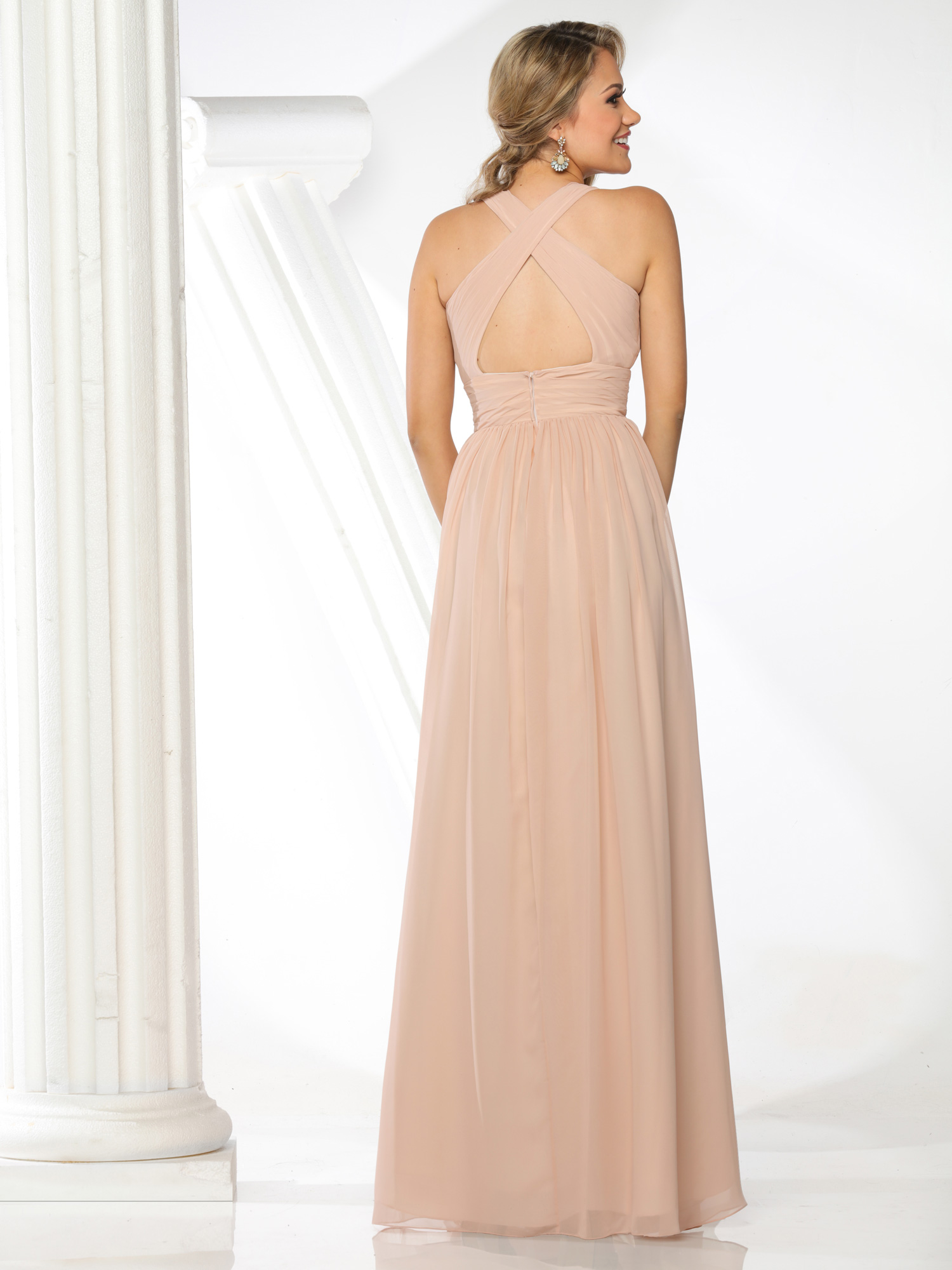 To see more details Click HERE for DaVinci Bridesmaid Style #60290
Top Wedding Color Trends Monochromatic Neutrals: Short Neutral Bridesmaid Dress Ideas
DaVinci Occasions #S1005: Satin, Sequin & Tulle A-Line Dress with Fitted Sequin Bodice, Sweetheart Neckline, Spaghetti Straps & Open Back. Full Gathered Tulle Skirt with Satin Ribbon Waistband Belt is Hemmed Above the Knee
To see more details Click HERE for DaVinci Occasions Style #S1005
DaVinci Bridesmaid Style #60066: Chiffon A-Line Bridesmaid Dress with Ruched Bodice, Strapless Sweetheart Neckline & Ribbon Belt with Chiffon Flower Crystal Accent. Full Ruched & Pleated Skirt is Hemmed Above the Knee. Choose Matching or Contrasting Dress & Waistband/Belt Colors
To see more details Click HERE for DaVinci Bridesmaid Style #60066
DaVinci Bridesmaid Style #60268: Tulle & Lace A-Line Bridesmaid Dress with Strapless Sweetheart Bodice under Sheer Ruched Tulle. Sheer Bateau Neckline with Lace Applique Trim & Sheer Back with Keyhole are Accented by a Crystal Beaded Waistband. Gathered Tulle Skirt is Hemmed Above the Knee. Choose Matching or Contrasting Dress & Lining Colors
To see more details Click HERE for DaVinci Bridesmaid Style #60268
DaVinci Bridesmaid Style #60124:  Satin & Taffeta A-Line Bridesmaid Dress with Fitted Taffeta High Neck Bodice. Full Gathered Taffeta Skirt with Satin Waistband is Hemmed Above the Knee. Choose Matching or Contrasting Waistband/Belt & Dress Colors
To see more details Click HERE for DaVinci Bridesmaid Style #60124
Top Wedding Color Trends Monochromatic Neutrals: Long Satin & Lace Neutral Bridesmaid Dress Ideas
DaVinci Bridesmaid Style #60383: Satin & Lace A-Line Bridesmaid Dress with Fitted Bodice, Sweetheart Neckline & Cold Shoulder Design with Narrow Shoulder Straps & Off the Shoulder Lace Straps. Covered Buttons highlight Center Back. Smooth Lace Skirt is Floor Length. Choose Matching or Contrasting Lace & Lining Colors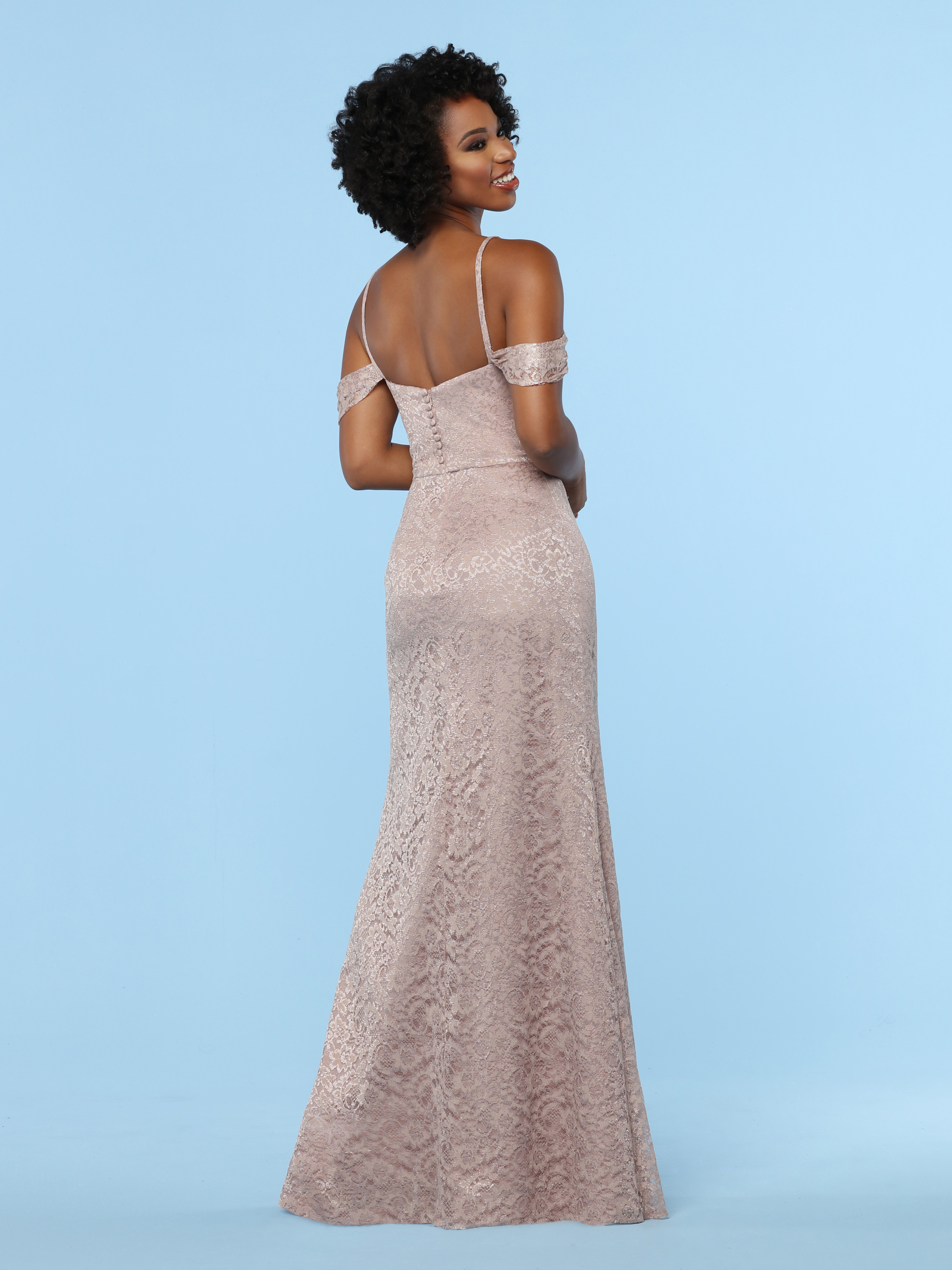 To see more details Click HERE for DaVinci Bridesmaid Style #60383
DaVinci Bridesmaid Style #60382: Satin & Lace A-Line Bridesmaid Dress with Fitted Lace Bodice, Sheer Lace Bateau Neckline & Back Keyhole. Full Gathered Lace Skirt is Floor Length. Choose Matching or Contrasting Lace & Lining Colors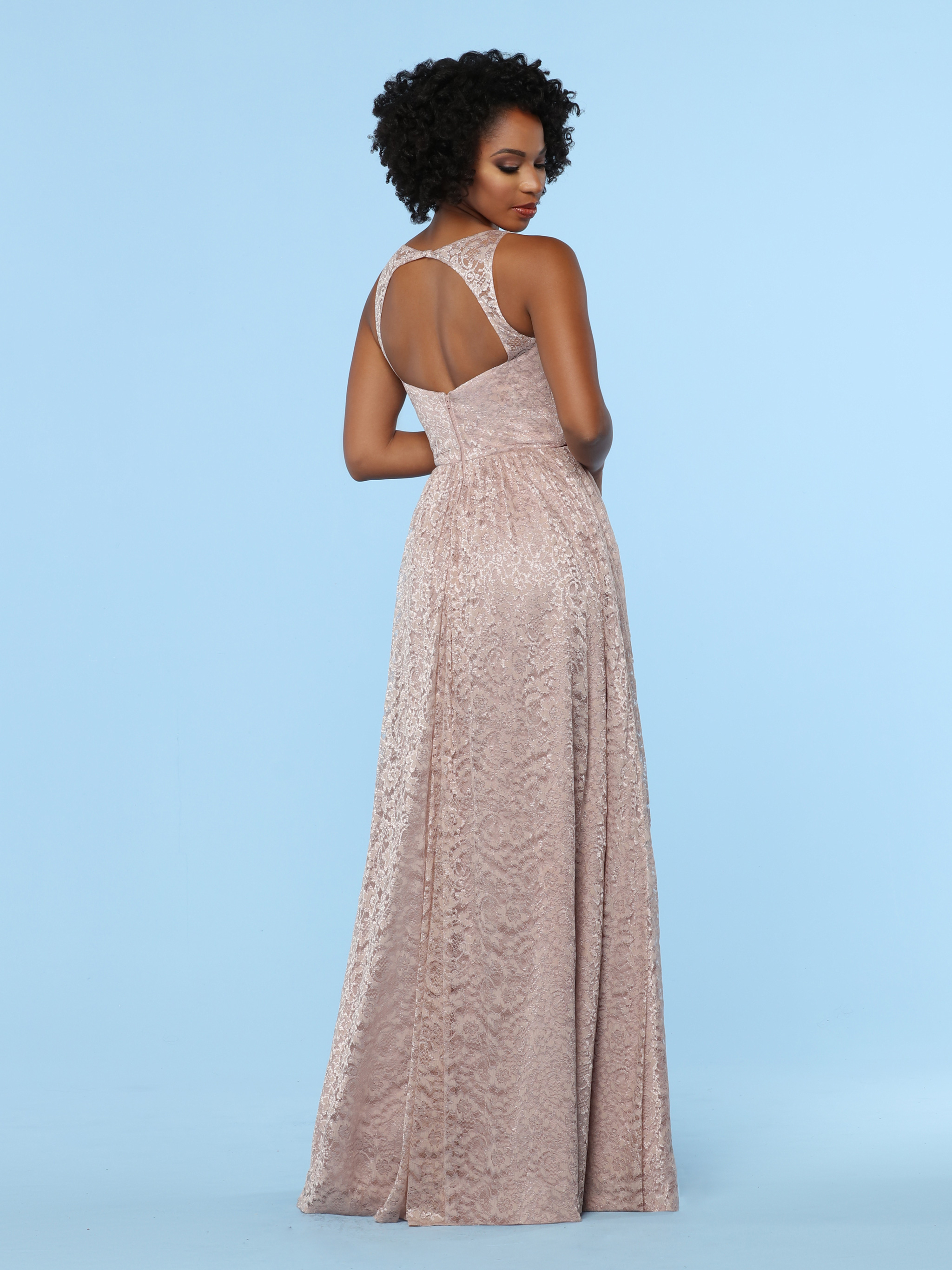 To see more details Click HERE for DaVinci Bridesmaid Style #60382
Top Wedding Color Trends Monochromatic Neutrals: Long Tulle Neutral Bridesmaid Dress Ideas
DaVinci Occasions #S1011: Satin, Sequin & Tulle A-Line Dress with Fitted Sequin Sweetheart Bodice, Sheer Tulle High Neck Halter Neckline, Satin Ribbon Neckband & Criss Cross Spaghetti Straps over an Open Back. Satin Waistband Belt Highlights the Floor Length Full Gathered Tulle Skirt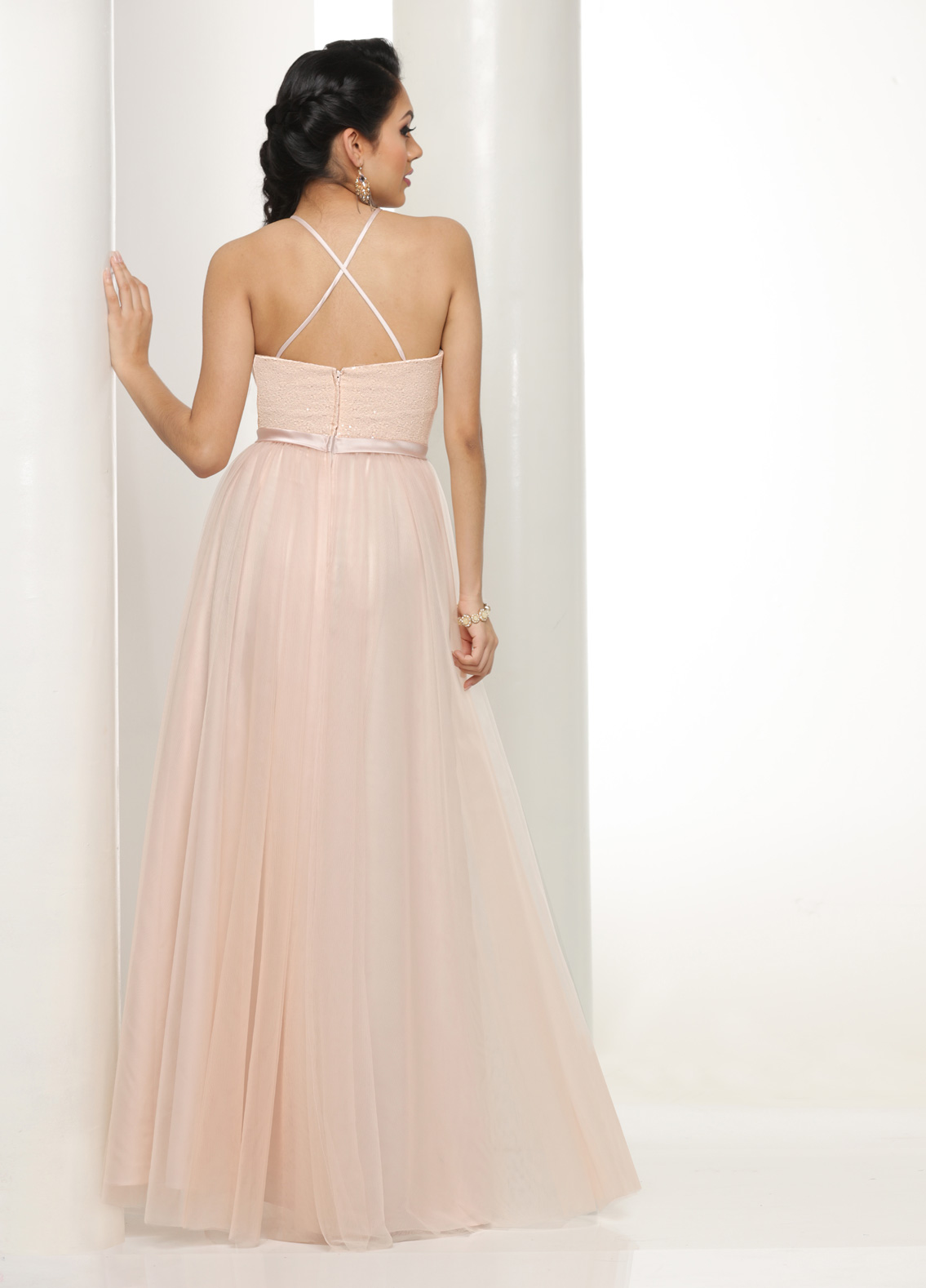 To see more details Click HERE for DaVinci Occasions Style # S1011
DaVinci Bridesmaid Style #60335: Sequin Tulle A-Line Bridesmaid Dress with Sweetheart Neckline, Spaghetti Straps & a Bloused Waist. Slim A-Line Skirt is Floor Length. Choose Matching or Contrasting Sequin & Lining Colors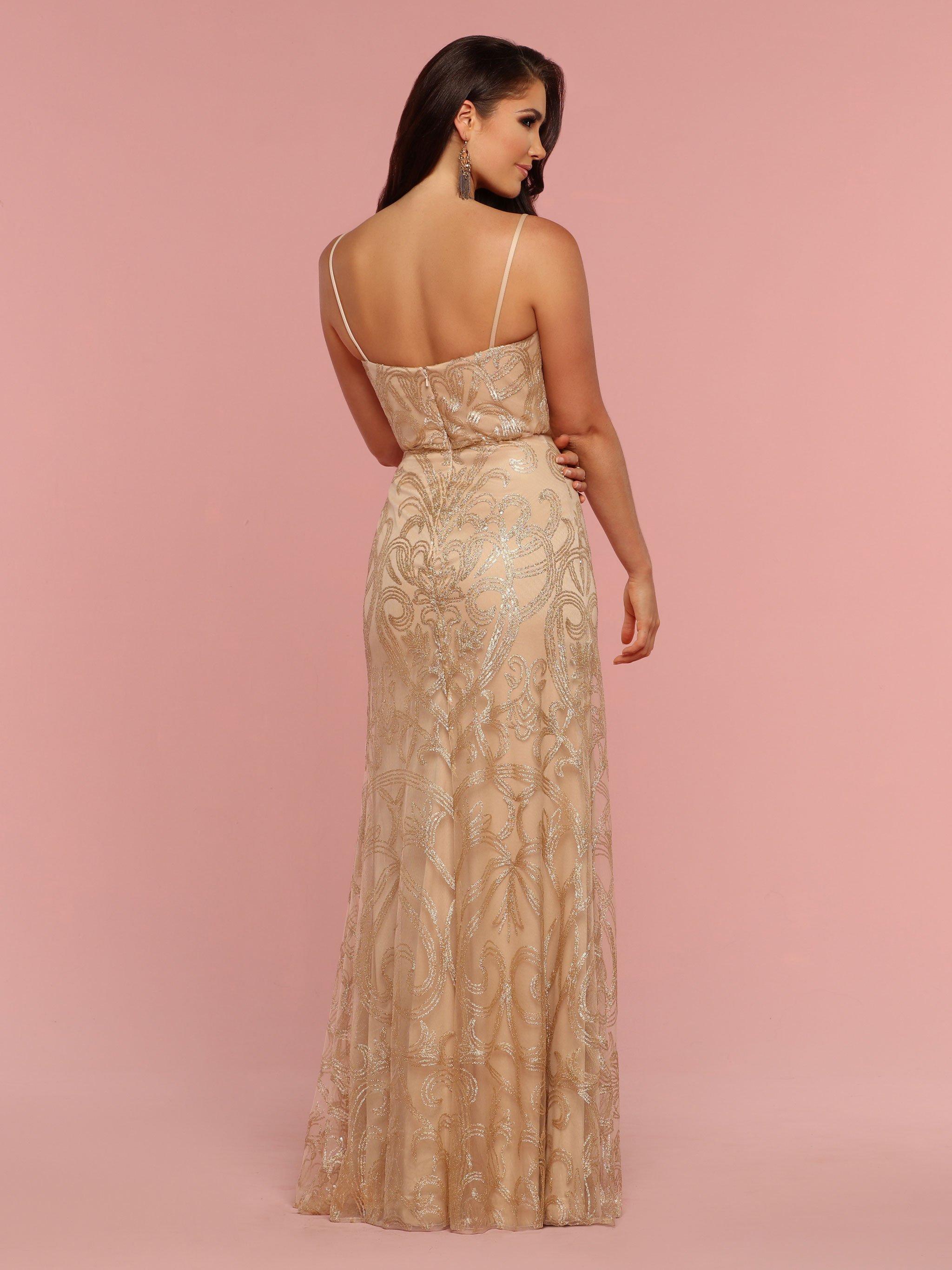 To see more details Click HERE for DaVinci Bridesmaid Style #60335
DaVinci Bridesmaid Style #60362: Sheer Tulle Over Lace A-Line Bridesmaid Dress with Faux Wrap Diagonal Ruched Bodice, V-Neckline & V-Back. Gathered A-Line Skirt is Floor Length. Choose Matching or Contrasting Lace & Lining Colors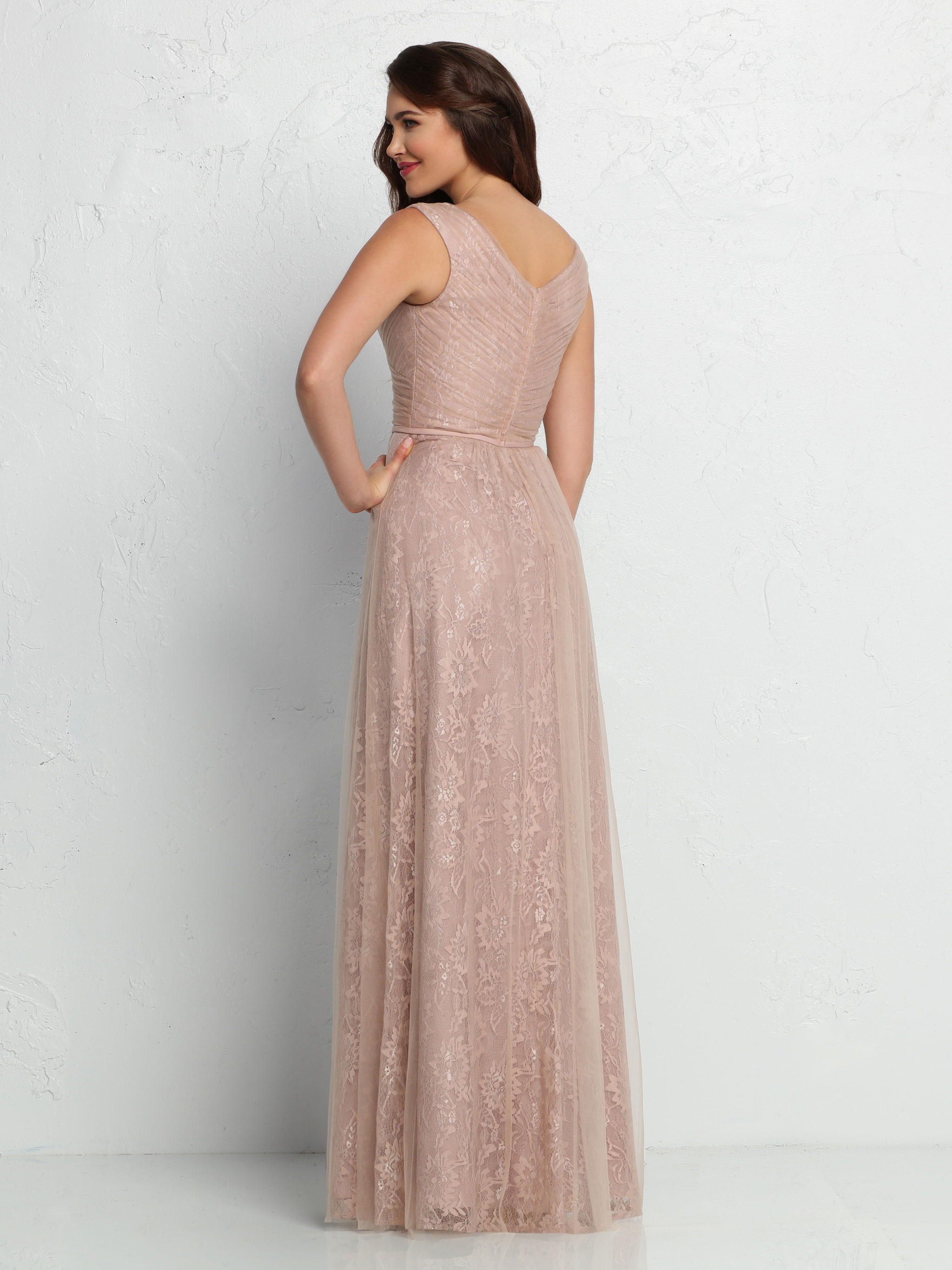 To see more details Click HERE for DaVinci Bridesmaid Style #60362
DaVinci Bridesmaid Style #60300: Tulle & Lace A-Line Bridesmaid Dress with Strapless Sweetheart Lace Bodice & Satin Waistband. Gathered Tulle Ball Gown Style Skirt is Floor Length. Choose Matching or Contrasting Lace & Dress Colors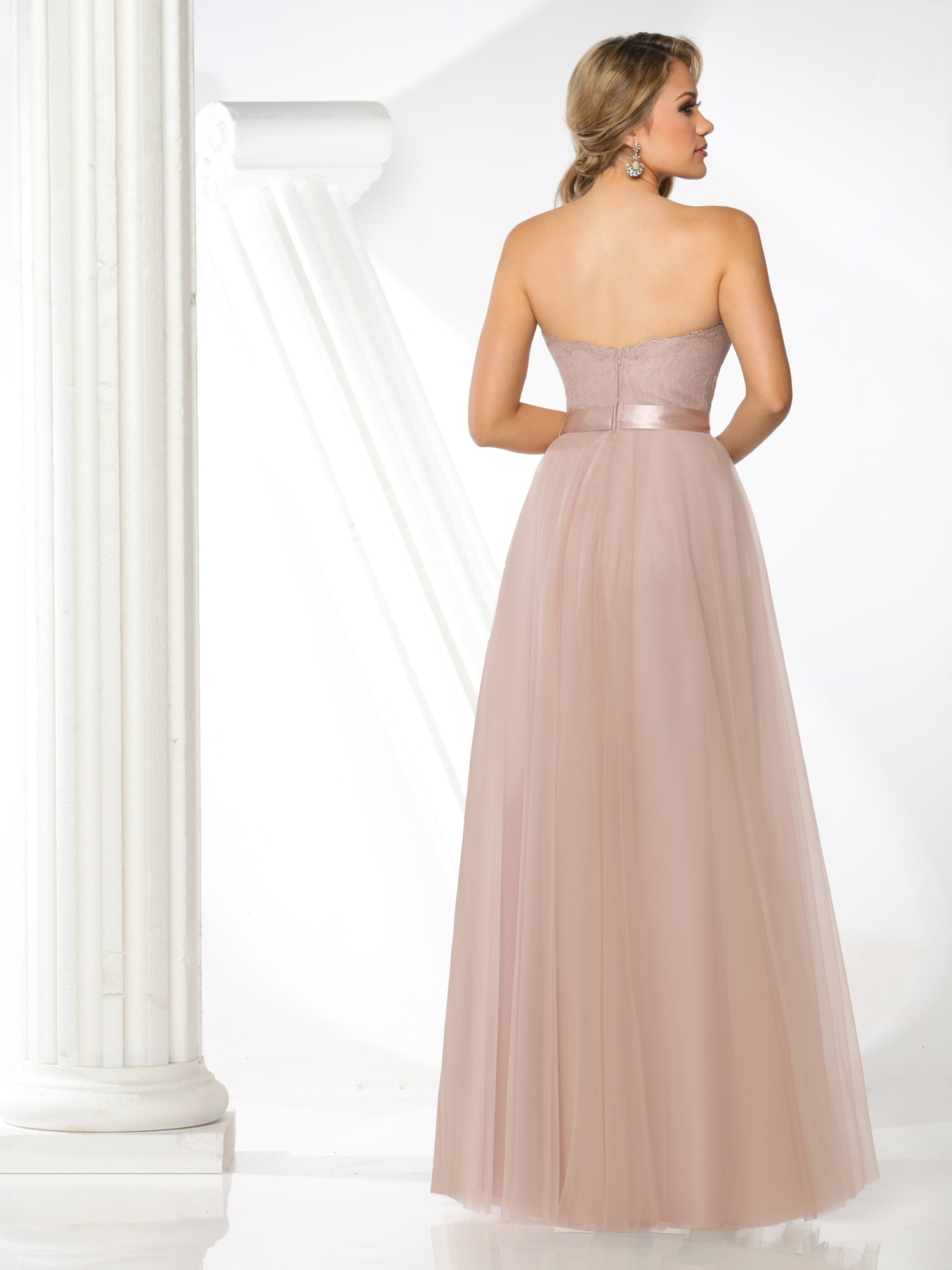 To see more details Click HERE for DaVinci Bridesmaid Style #60300
DaVinci Bridesmaid Style #60310: Tulle & Lace A-Line Bridesmaid Dress with Lace Bodice, Sheer Lace Bateau Neckline, Cap Sleeves & Sheer Lace Back with Keyhole.  Full Gathered A-Line Skirt with Satin Waistband is Floor Length. Choose Matching or Contrasting Lace & Dress Colors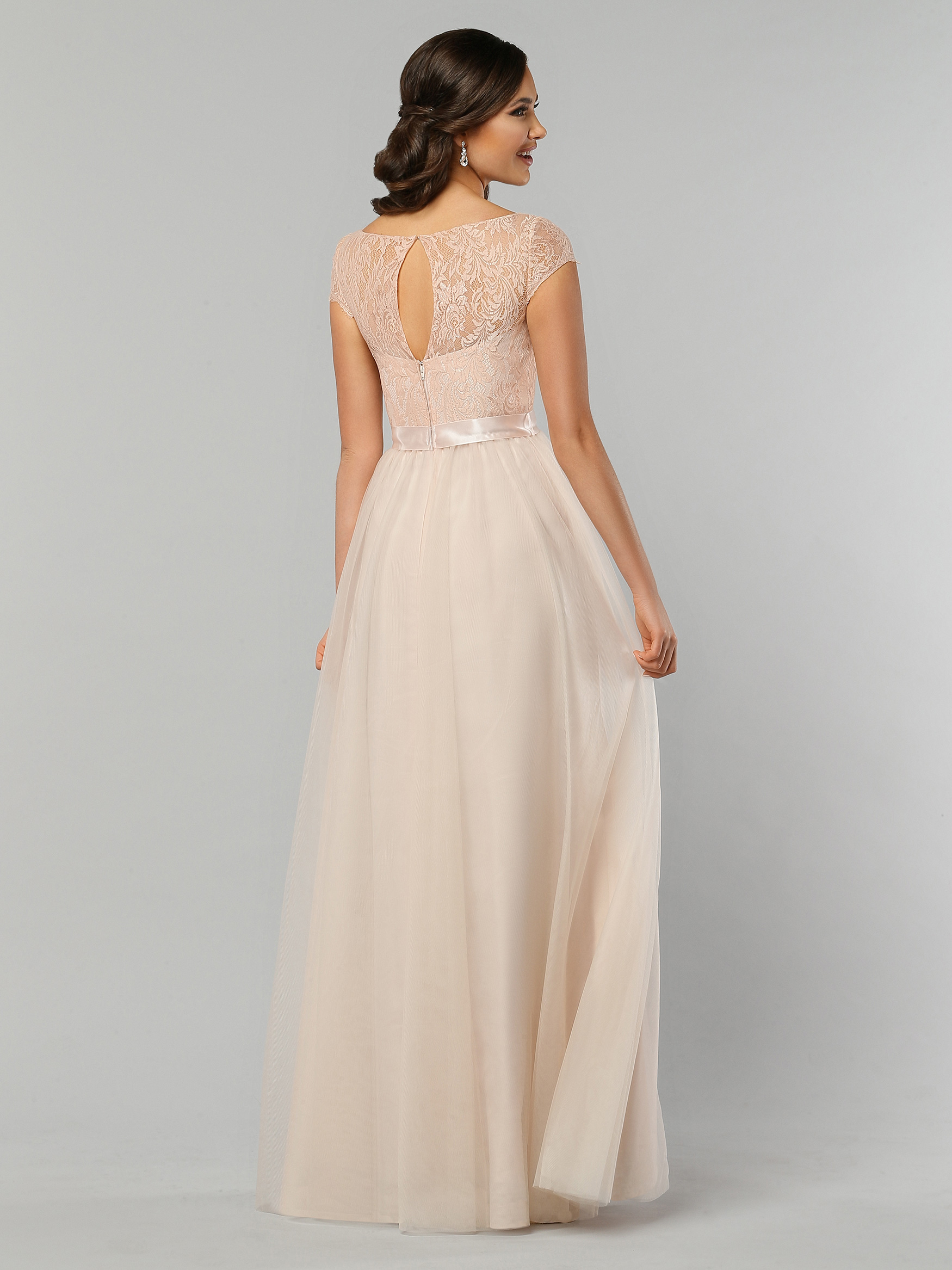 To see more details Click HERE for DaVinci Bridesmaid Style #60310
DaVinci Bridesmaid Style #60364: Tulle & Lace A-Line Bridesmaid Dress with Lace Bodice, Sheer Lace Sleeves & Sheer Lace Back with Keyhole. Full A-Line Skirt is Floor Length. Choose Matching or Contrasting Lace & Dress Colors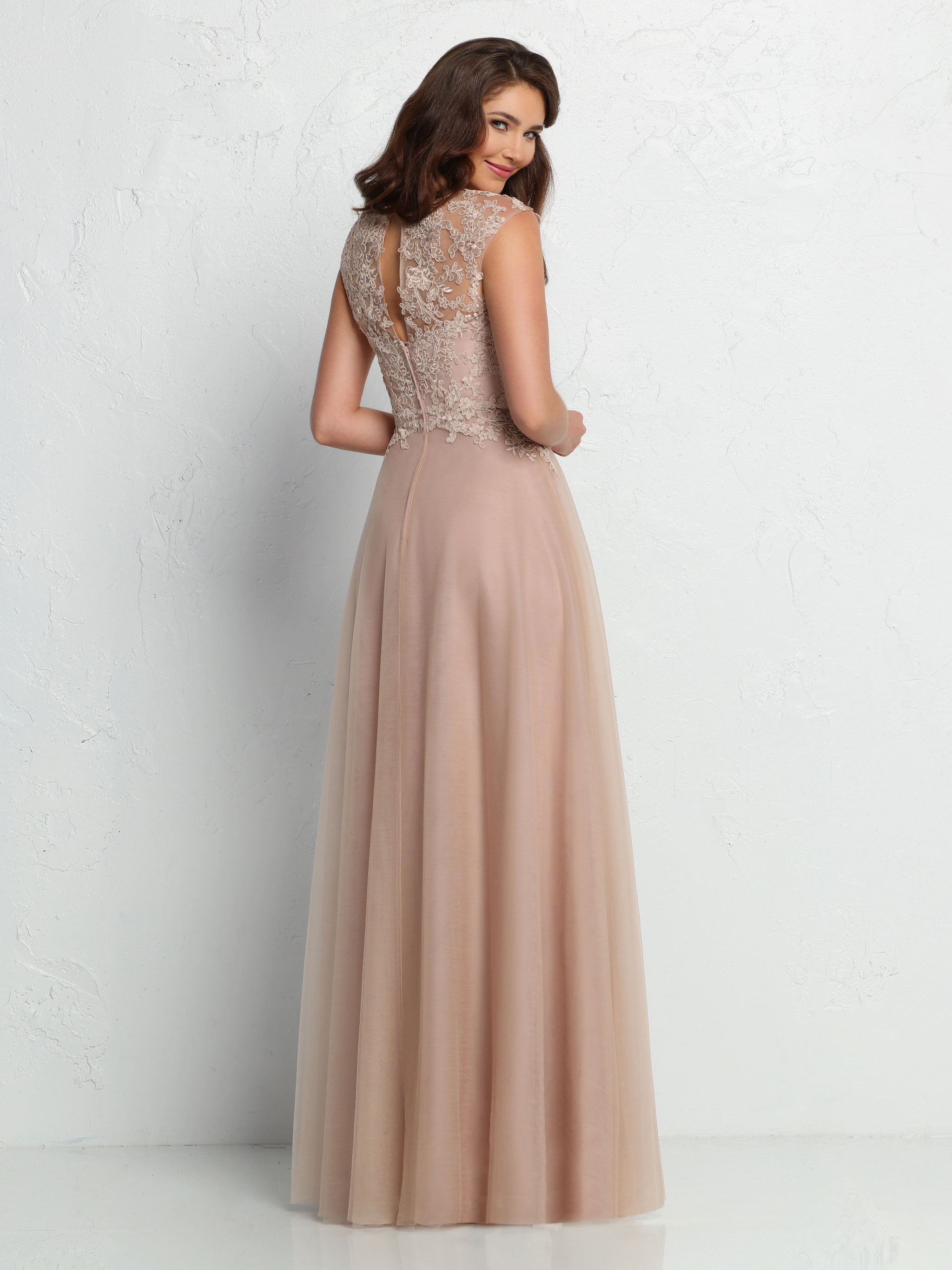 To see more details Click HERE for DaVinci Bridesmaid Style #60364
Top Wedding Color Trends Monochromatic Neutrals: Soft Lace Neutral Bridesmaid Dress Ideas
DaVinci Bridesmaid Style #60338: Chiffon & Lace A-Line Bridesmaid Dress with Lace Bodice, Front & Back Keyhole, Sheer Lace Halter Neckline & Spaghetti Straps with Back Bow Tie. Smooth Chiffon A-Line Skirt is Floor Length. Choose Matching or Contrasting Lace & Dress Colors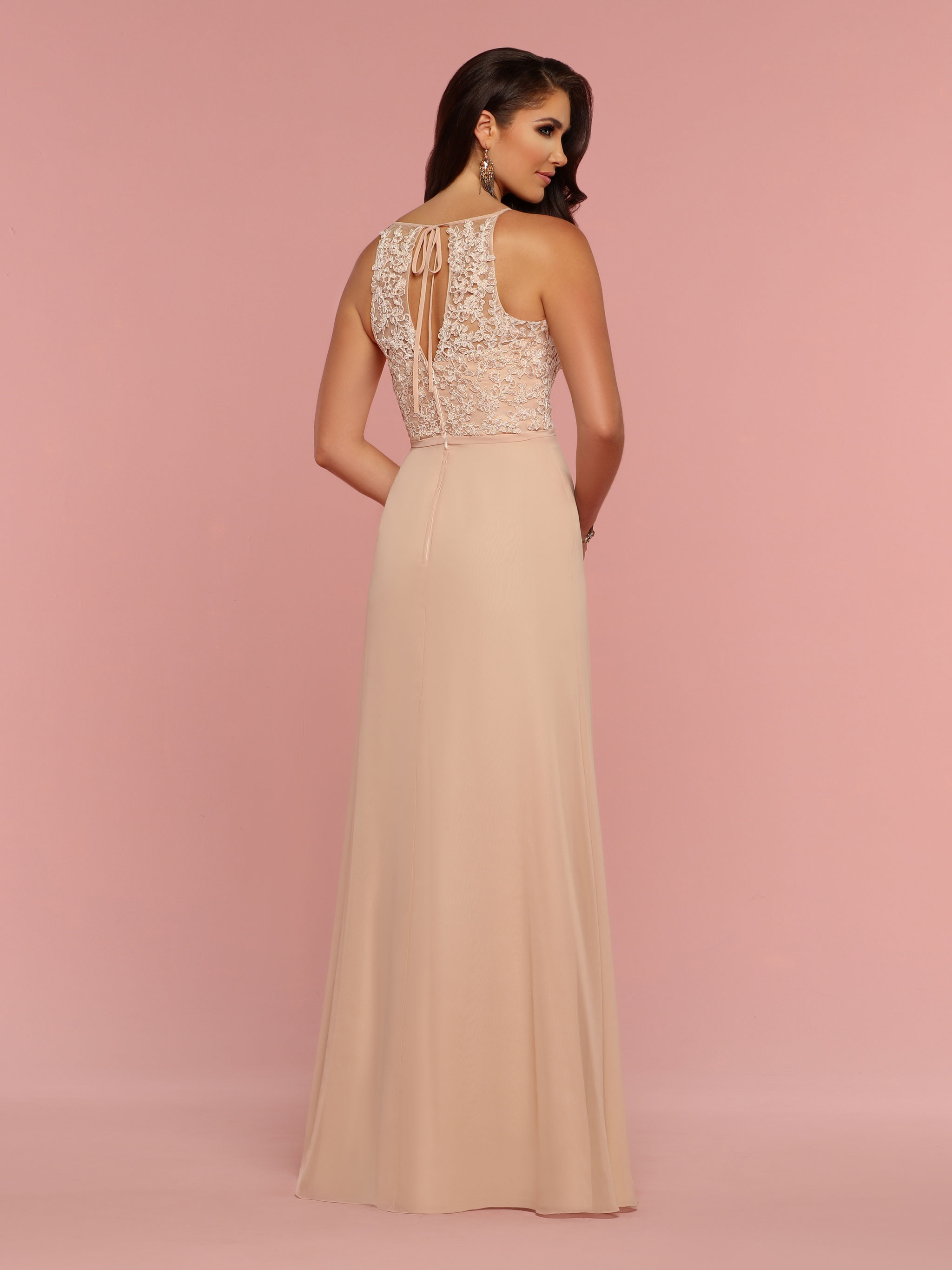 To see more details Click HERE for DaVinci Bridesmaid Style #60338
DaVinci Bridesmaid Style #60269: Chiffon & Lace A-Line Bridesmaid Dress with Lace Bodice, Bateau Neckline, Sheer Lace Back & Elbow Length Sheer Lace Sleeves. Gathered A-Line Skirt with Wide Satin Waistband is Floor Length. Choose Matching or Contrasting Lace & Dress Colors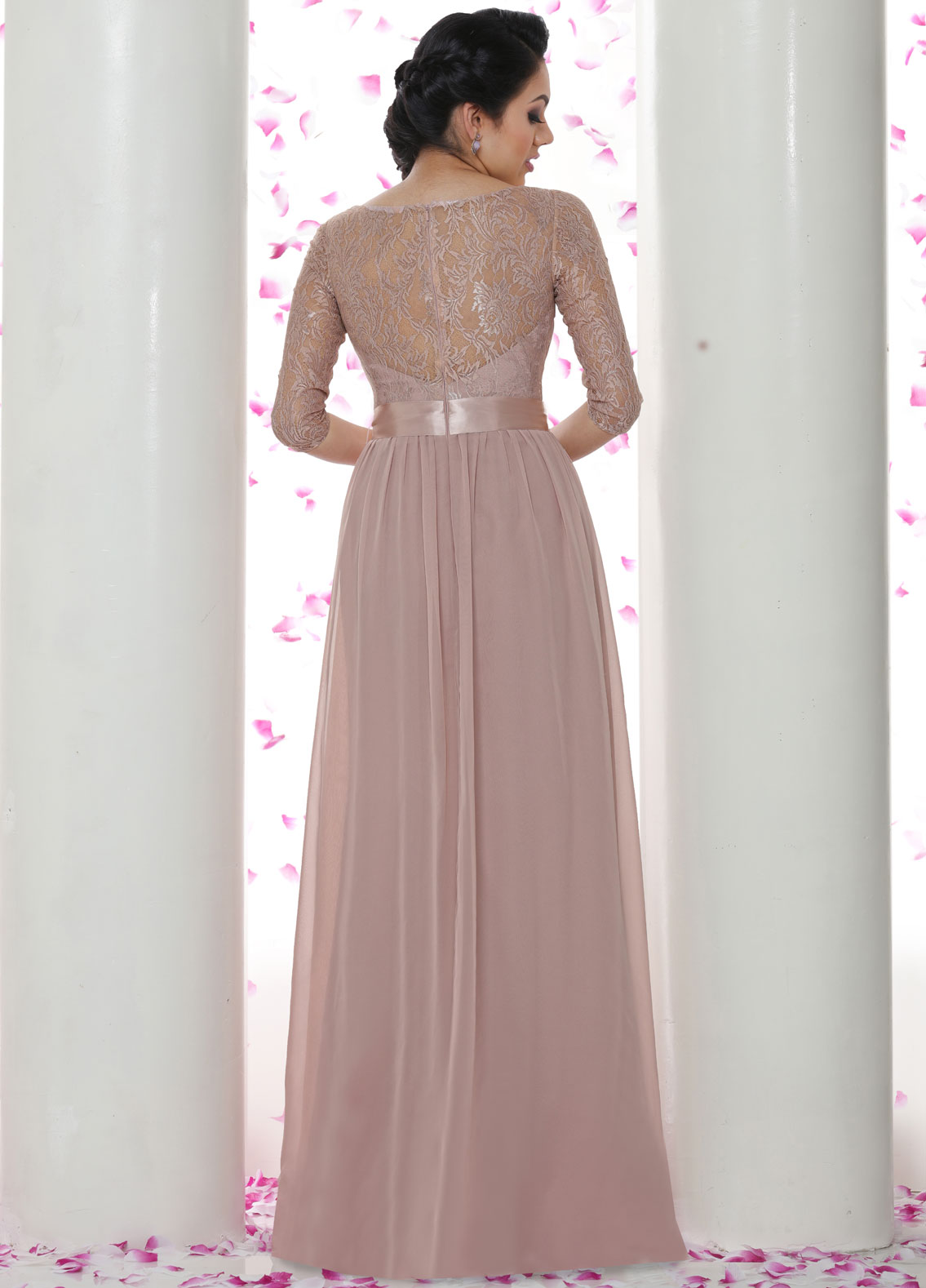 To see more details Click HERE for DaVinci Bridesmaid Style #60269
DaVinci Bridesmaid Style #60330: Lace A-Line Bridesmaid Dress with Ruched Faux Wrap Sweetheart Halter Bodice & Empire Waistline. Gathered Front A-Line Skirt is Floor Length. Choose Matching or Contrasting Lace & Lining Colors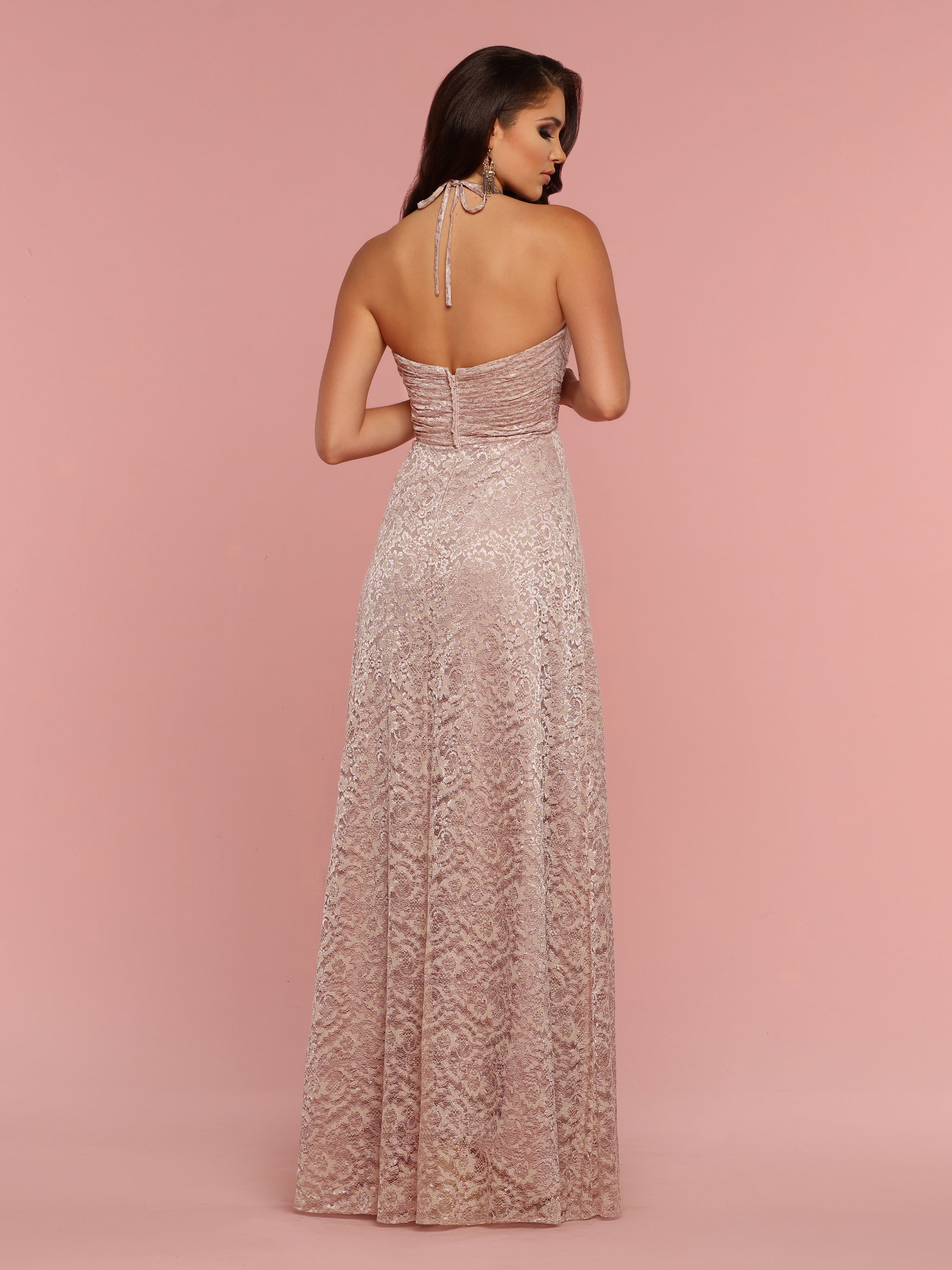 To see more details Click HERE for DaVinci Bridesmaid Style #60330
DaVinci Bridesmaid Style #60327: Chiffon, Satin & Lace A-Line Bridesmaid Dress with Lace Bodice, Sheer Bateau Neckline, Sheer Full Coverage Back & Sheer Full-Length Sleeves with Lace Applique. Covered Buttons from Neckline to Hip Accent the Center Back. Paneled Chiffon Skirt with Wide Satin Waistband Flares Below the Knee to Floor Length. Choose Matching or Contrasting Lace & Dress Colors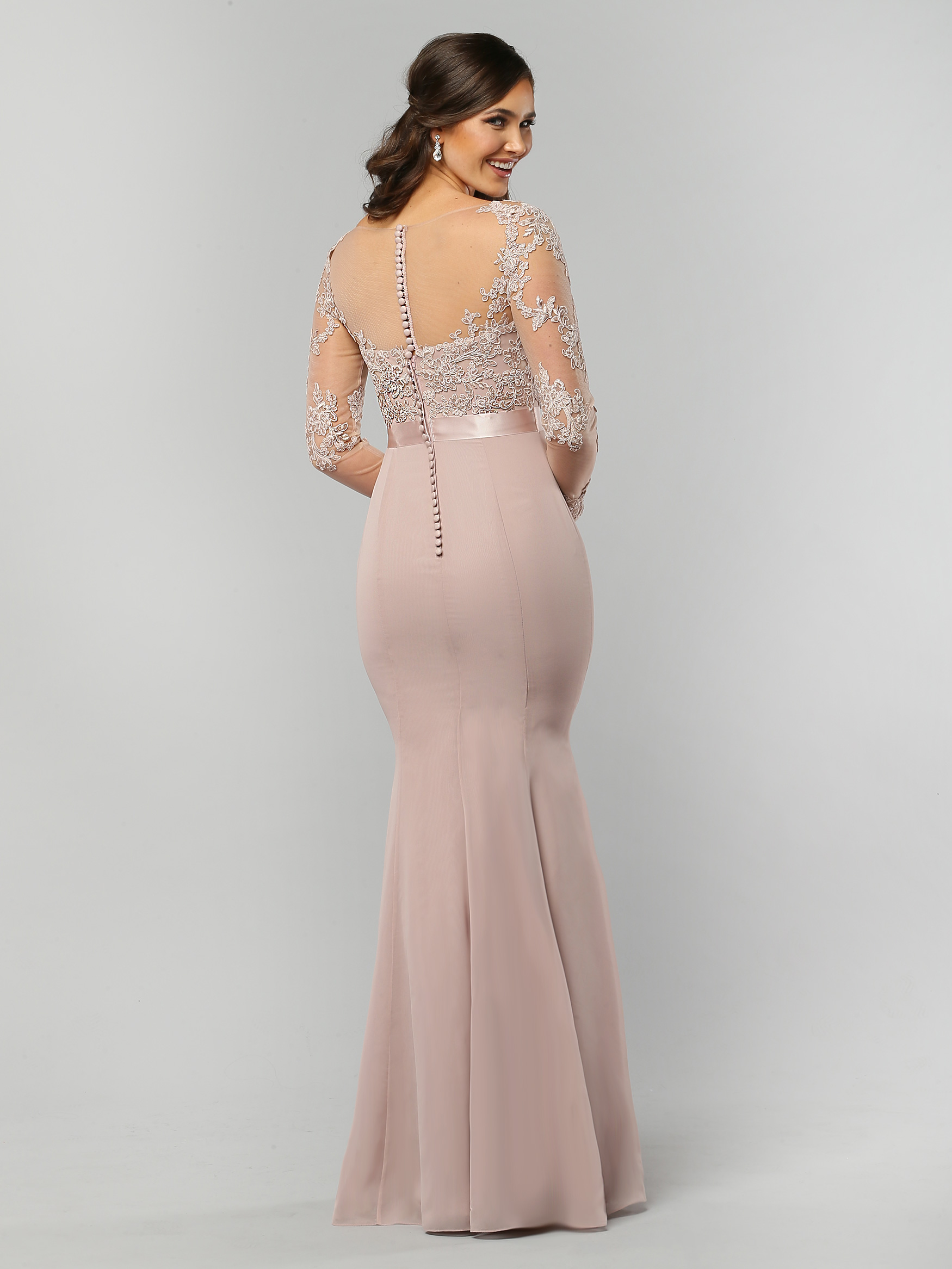 To see more details Click HERE for DaVinci Bridesmaid Style #60327
Top Wedding Color Trends Monochromatic Neutrals: Satin Neutral Bridesmaid Dress Ideas
DaVinci Bridesmaid Style #60176: Satin A-Line Bridesmaid Dress with Strapless Bodice, Diagonal Ruching & Satin Waistband Belt with Crystal Accent. Flared A-Line Skirt is Floor Length. Choose Matching or Contrasting Bodice, Waistband/Belt & Skirt Colors
To see more details Click HERE for DaVinci Bridesmaid Style #60176
DaVinci Bridesmaid Style #60137: Satin A-Line Fit & Flare Bridesmaid Dress with Sleek Satin Faux Wrap Bodice, V-Neckline & Ruched Waist. Matte Satin Front Slit Skirt Flares Below the Knee to Floor Length
To see more details Click HERE for DaVinci Bridesmaid Style #60137
DaVinci Bridesmaid Style #9136: Satin A-Line Bridesmaid Dress with Strapless Bodice & Horizontal Ruching from Neckline to Hip. A-Line Skirt is Floor Length
To see more details Click HERE for DaVinci Bridesmaid Style #9136
For more ideas on choosing the perfect wedding color scheme, Click HERE or on the image below to read our blog 8 Classic & Contemporary Wedding Color Schemes: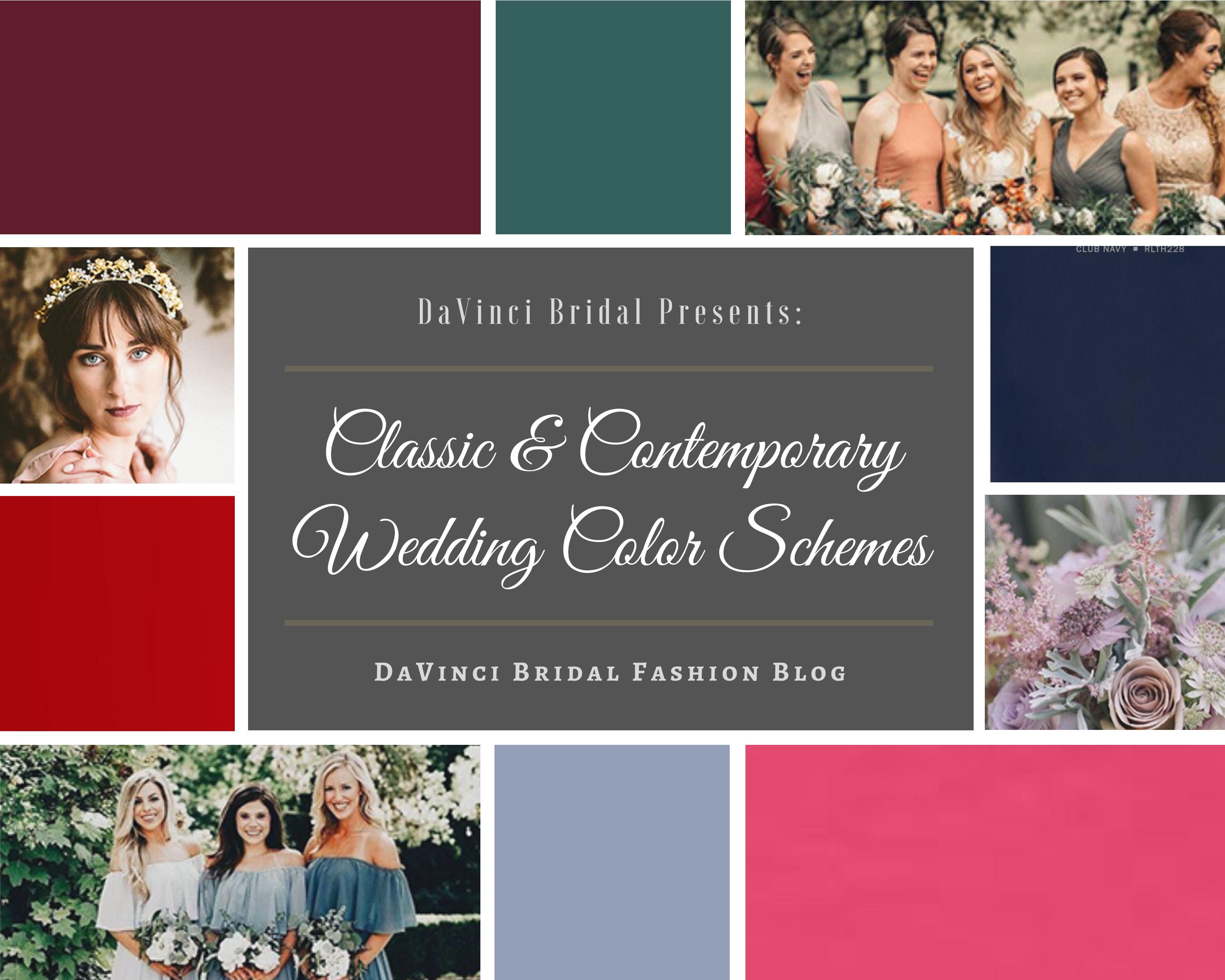 To shop our entire line of beautiful bridesmaid dresses, Click HERE or on the image below: