Add a little drama to the long bridesmaid dress tradition with our New Bridesmaid Dress Trends 2019 Tiered Skirt Dresses collection.
Long bridesmaid dresses with straight skirts will always be a wedding day staple. But a tiered skirt adds a soft touch of interest without being over the top.
The layered fabric adds movement to the design and works really well with long, short and strapless bridesmaid dress styles.
Tiered skirt dresses are also a great mix & match idea. Just choose dresses with the same basic lines but mix up the necklines.
When you buy your Tiered Skirt Bridesmaid Dresses from DaVinci Bridal's 2019 Collection…
You know that your gowns will be created by one of the premiere bridal dress companies in the world. We use only top quality fabrics fashioned into high fashion design using high-end construction. We guarantee you'll love their affordable prices. A DaVinci is the bridal dress retailers love to carry because best of all, most of these dresses are available for rush delivery at no extra charge!
About our Bridesmaid Dress Colors:
DaVinci Bridesmaid Dresses come in almost unlimited color combinations. You can choose to mix & match the bodice, skirt, waistband belt, lining and more.
To find the DaVinci retailer nearest you to see swatches, Click HERE then enter your city, state, or zip code.
New Bridesmaid Dress Trends 2019 Tiered Skirt Dresses: Layered Front Tiered Skirt Bridesmaid Dresses
DaVinci Bridesmaids Style #60341: Chiffon & Lace A-Line Bridesmaid Dress with Fitted Lace Bodice, Sweetheart Neckline & Spaghetti Straps. Faux Wrap Chiffon  Skirt, Draped Front Ruffle & Floor Length Hem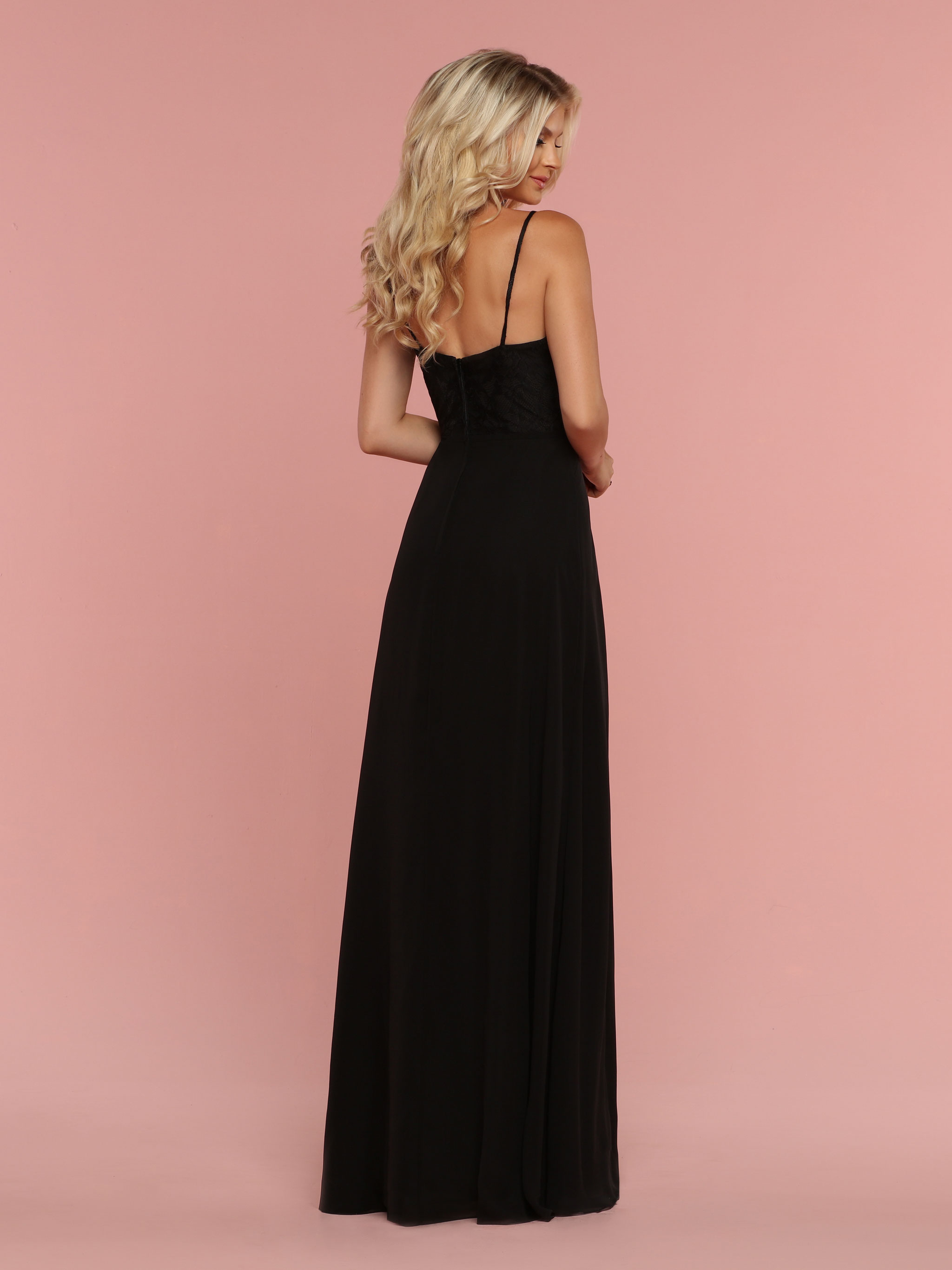 To see more details Click HERE for DaVinci Bridesmaid Style #60341
DaVinci Bridesmaids Style #60141: Chiffon A-Line Bridesmaid Dress with Strapless Faux Wrap Ruched Empire Bodice & Offset Crystal Accent. Asymmetrical Draped Skirt with Ruffle & Floor Length Hem
To see more details Click HERE for DaVinci Bridesmaid Style #60141
DaVinci Bridesmaids Style #9104: Satin A-Line Bridesmaid Dress with Strapless Fitted Bodice & Faux Wrap Ruched Waist. Asymmetrical Ruffled Overlay on Flared Floor Length Skirt
To see more details Click HERE for DaVinci Bridesmaid Style #9104
New Bridesmaid Dress Trends 2019 Tiered Skirt Dresses: Hi-Low Tiered Skirt Bridesmaid Dresses
NEW! 2019 DaVinci Bridesmaids Style #60380: Chiffon A-Line Bridesmaid Dress with Faux Wrap Ruched Bodice, Sweetheart Neckline, Spaghetti Straps & Open Back. Faux Wrap Skirt with Front Ruffle & Hi-Low Hem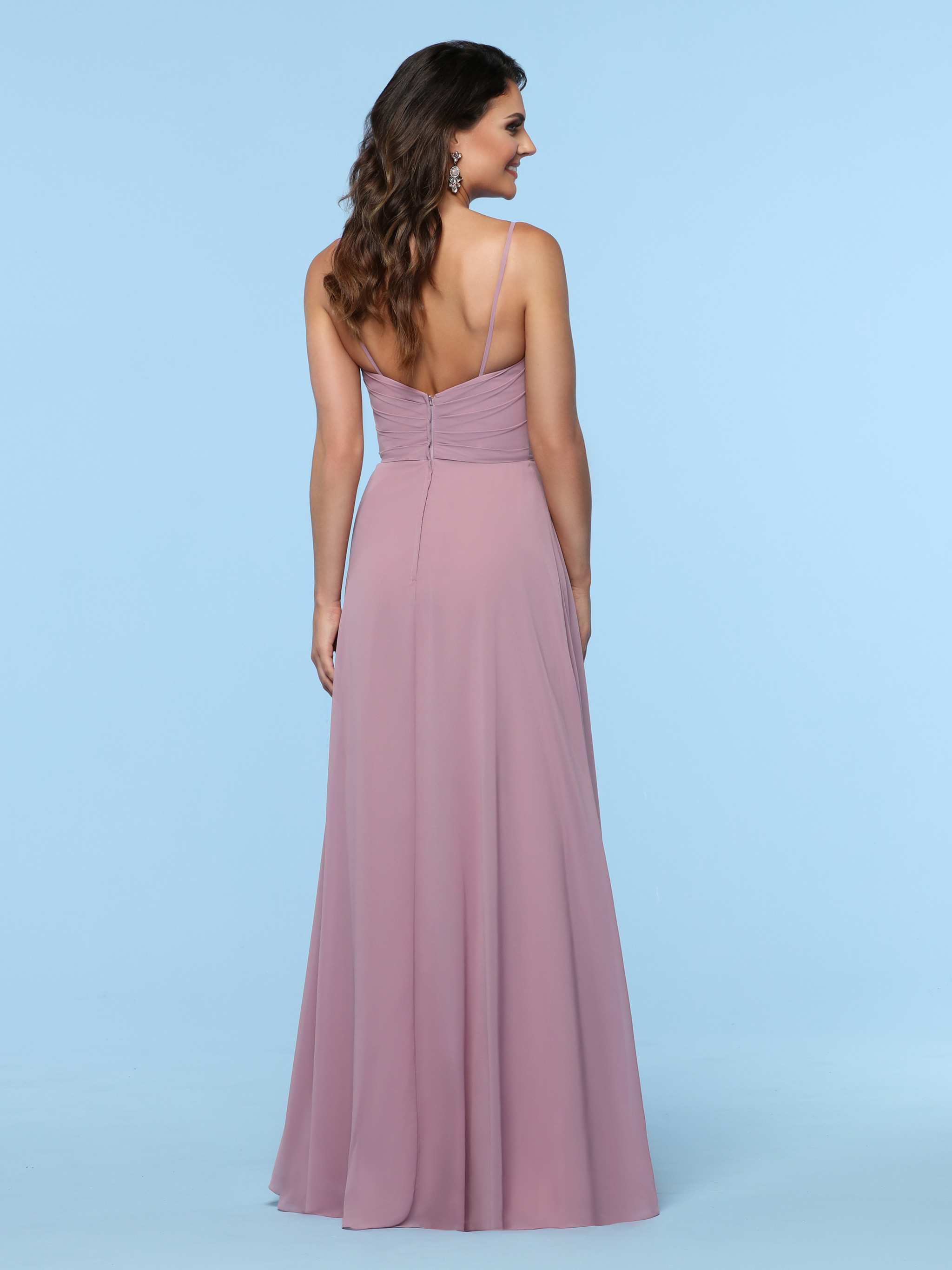 To see more details Click HERE for DaVinci Bridesmaid Style #60380
DaVinci Bridesmaids Style #60224: Chiffon A-Line Bridesmaid Dress with Ruched Faux Wrap Strapless Sweetheart Neckline & Wide Ruched Waistband. Full Gathered Skirt & Hi-Low Hem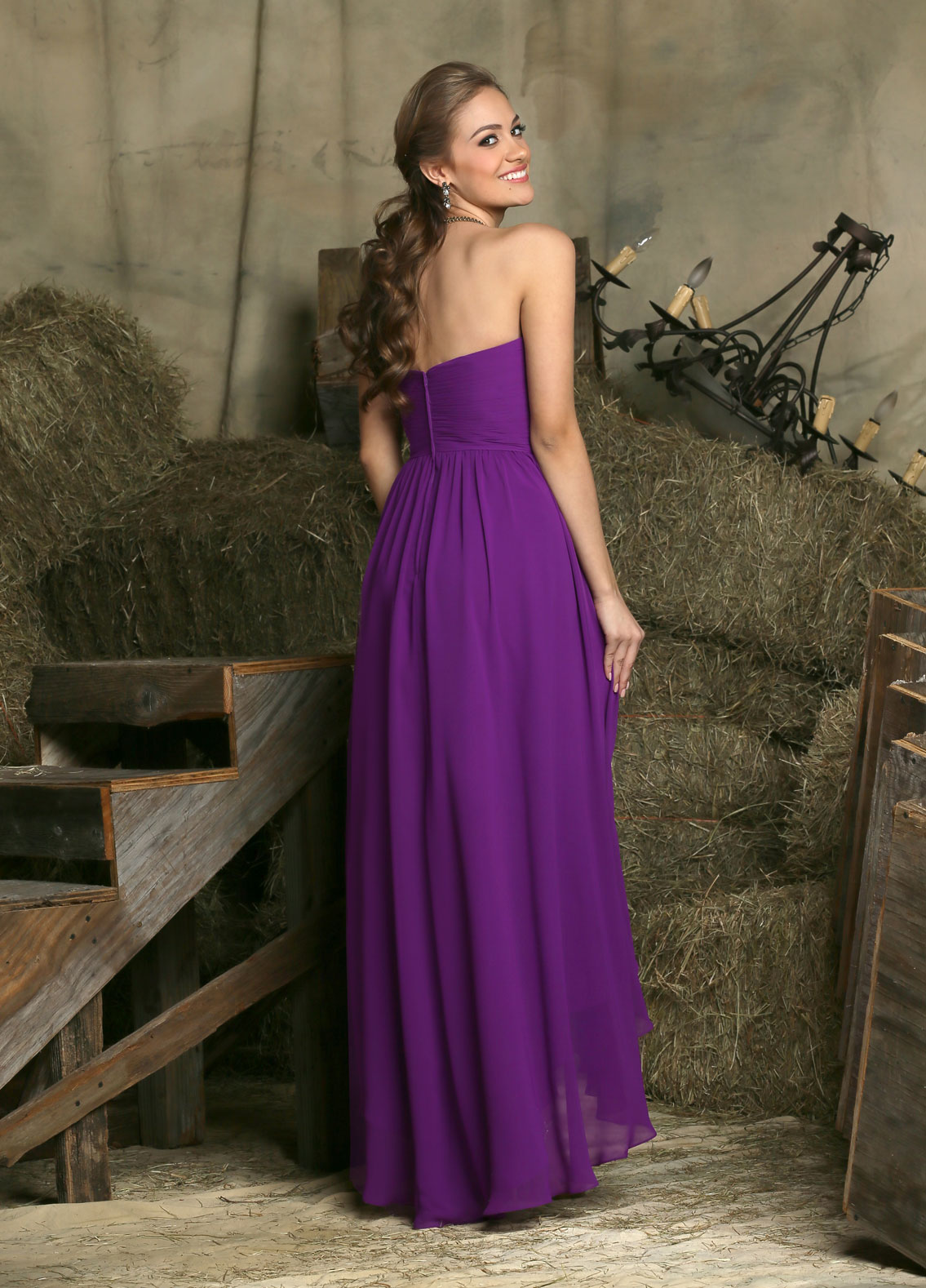 To see more details Click HERE for DaVinci Bridesmaid Style #60224
DaVinci Bridesmaids Style #9244: Chiffon Empire Bridesmaid Dress with Faux Wrap Fitted Bodice, Sweetheart Neckline, Spaghetti Straps & Sash Accent at Empire Waist. Faux Wrap Double Layer Skirt with Hi-Low Below the Knee Hem
To see more details Click HERE
for
DaVinci Bridesmaid Style #9244
DaVinci Bridesmaids Style #60210: Chiffon A-Line Bridesmaid Dress with High Halter Bodice, Neck Ruffle, Criss-Cross Spaghetti Straps & Satin Ribbon Waistband. Double Layer Hi-Low Faux Wrap Skirt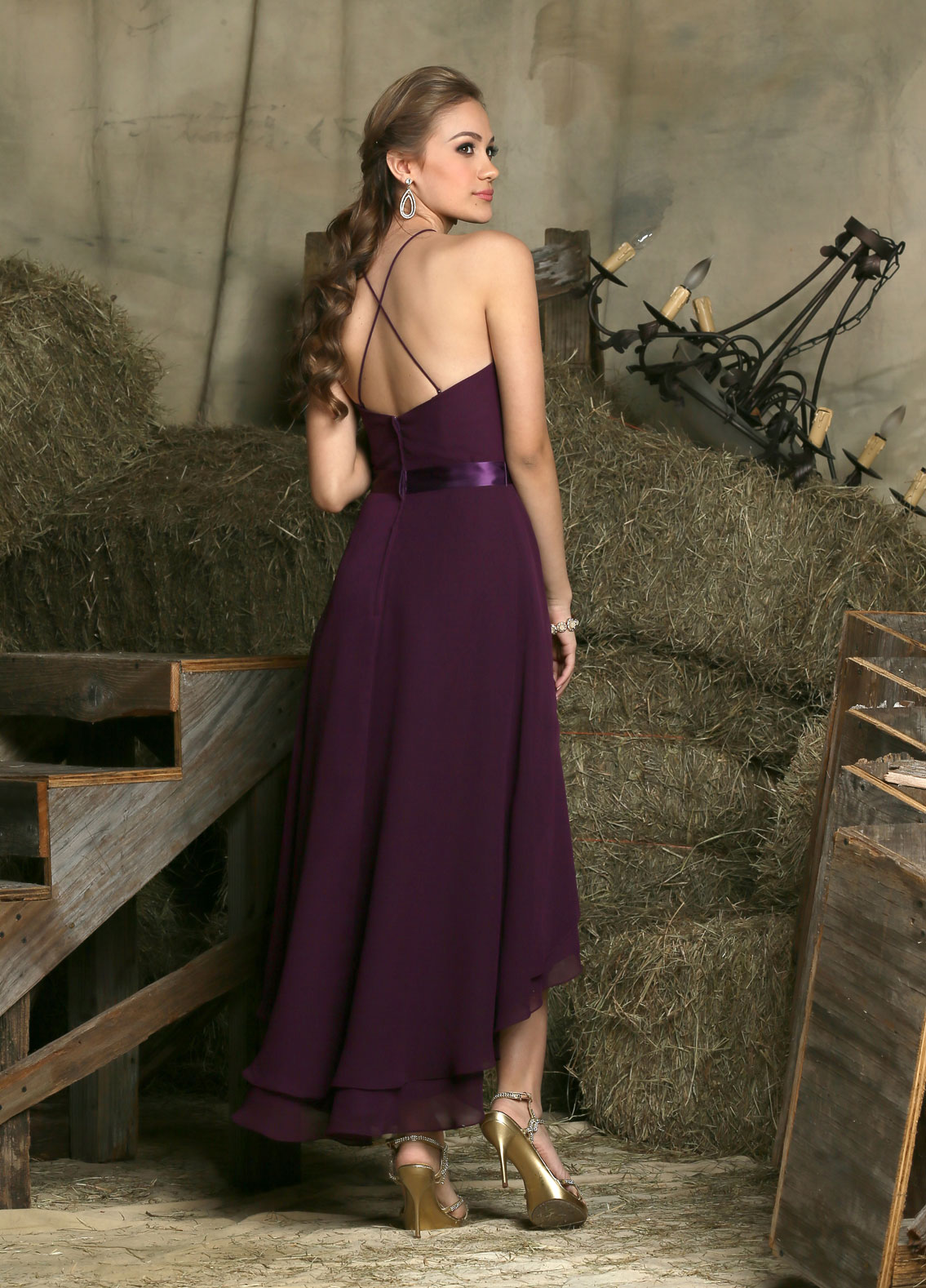 To see more details Click HERE for DaVinci Bridesmaid Style #60210
DaVinci Bridesmaids Style #60160: Chiffon A-Line Bridesmaid Dress with Faux Wrap Ruched Bodice & Layered Skirt. V-Neckline, Spaghetti Straps & Hi-Low Hem
To see more details Click HERE for DaVinci Bridesmaid Style #60160
New Bridesmaid Dress Trends 2019 Tiered Skirt Dresses: Long Side Gathered Tiered Skirt Bridesmaid Dresses
DaVinci Bridesmaids Style #60207: Chiffon A-Line Bridesmaid Dress with Faux Wrap Ruched Bodice, Sweetheart Neckline & Spaghetti Straps. Asymmetrical Ruched Skirt with Side Ruffle, Side Slit & Floor Length Hem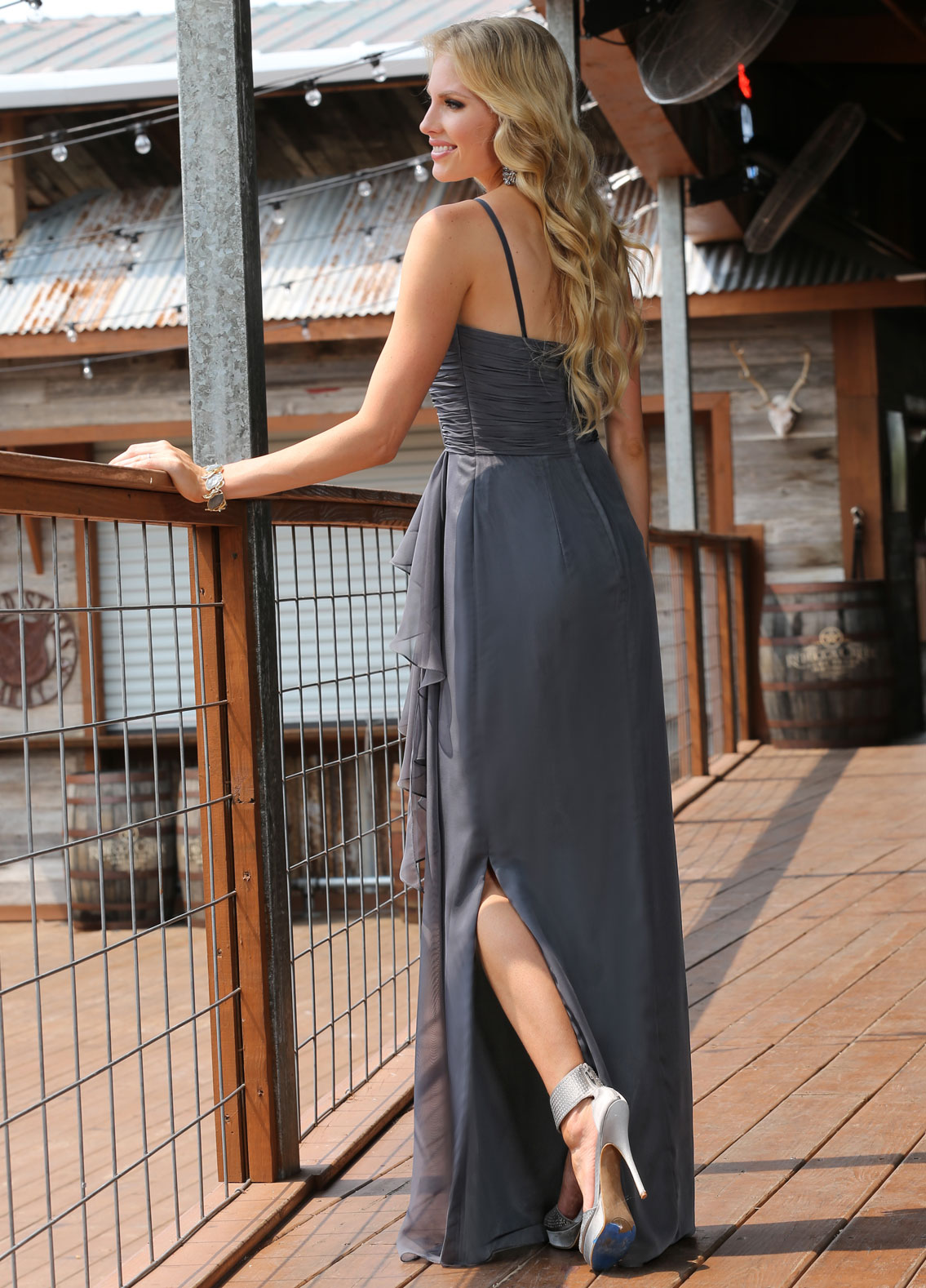 To see more details Click HERE for DaVinci Bridesmaid Style #60207
DaVinci Bridesmaids Style #60198: Chiffon A-Line Bridesmaid Dress with Faux Wrap Ruched Chiffon Bodice & Skirt. Sweetheart Neckline, Spaghetti Halter Straps & Back Tie. Asymmetrical Ruffled Skirt, Chiffon Belt & Floor Length Hem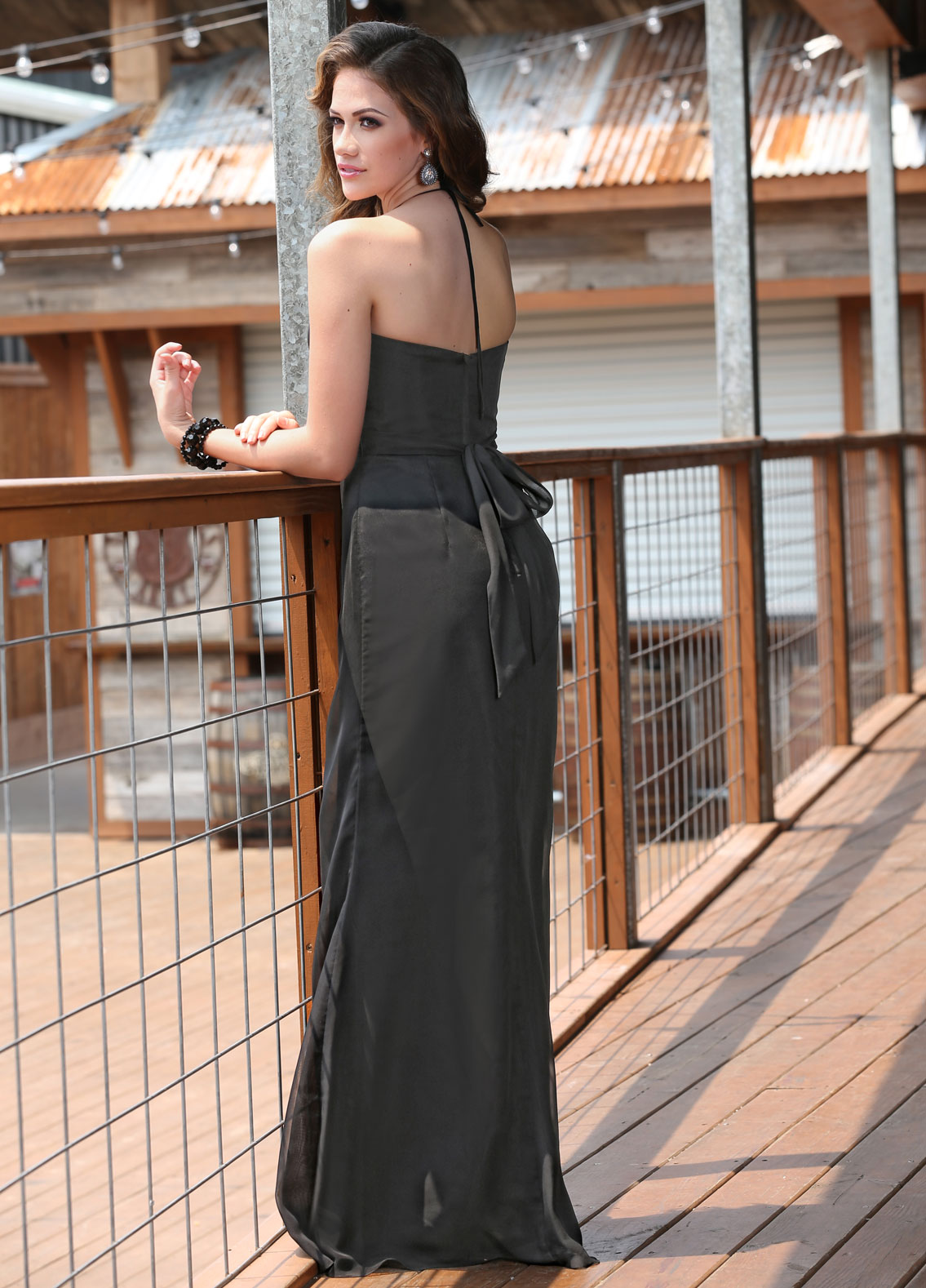 To see more details Click HERE for DaVinci Bridesmaid Style #60198
New Bridesmaid Dress Trends 2019 Tiered Skirt Dresses: Long Strapless Tiered Skirt Bridesmaid Dresses
DaVinci Bridesmaids Style #60200: Chiffon A-Line Bridesmaid Dress with Ruched Faux Wrap Strapless Sweetheart Bodice & Open Back. Asymmetrical Empire Waist, Ruffled Drape, Crystal Accent, Flared Skirt & Floor Length Hem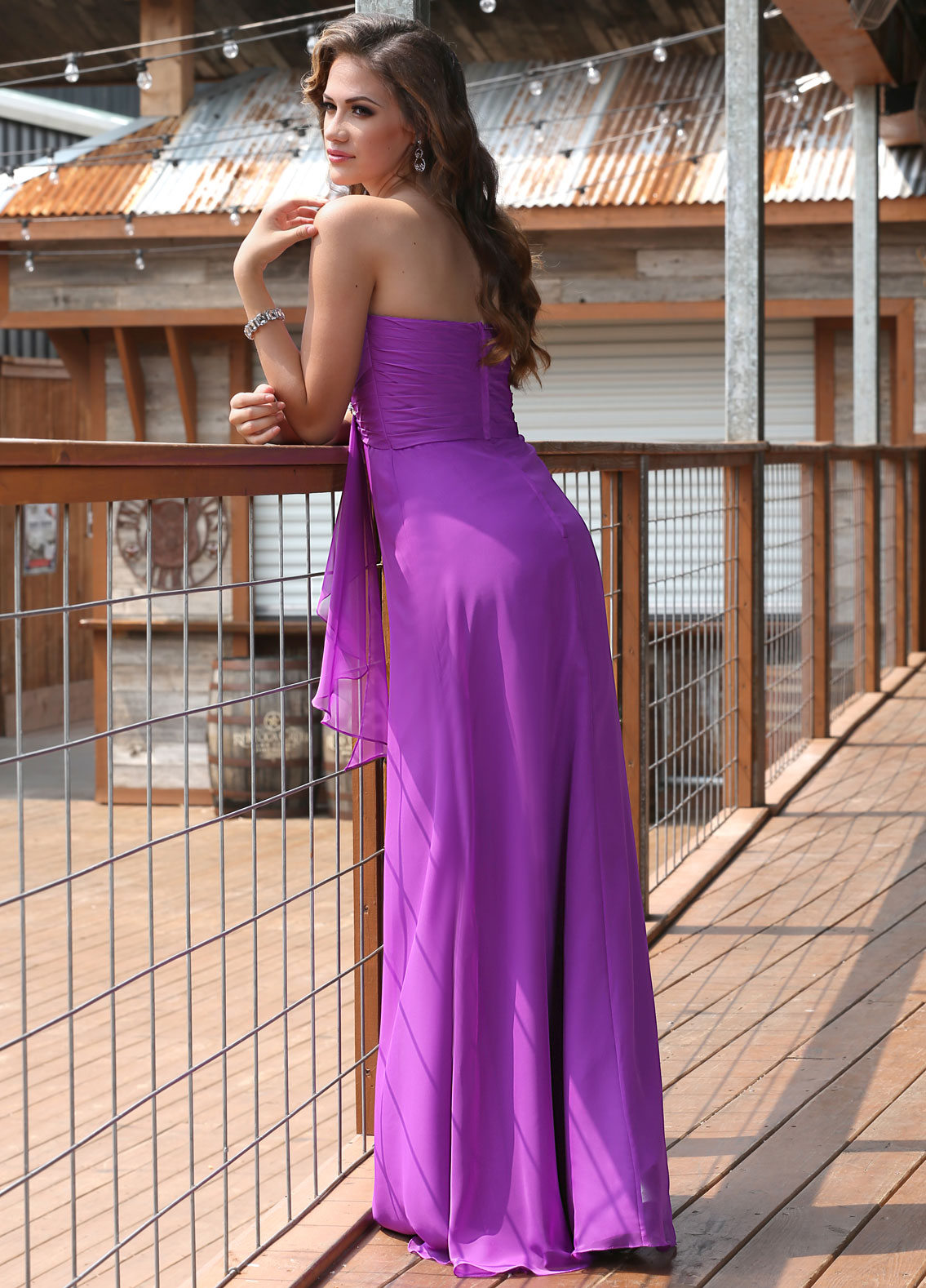 To see more details Click HERE for DaVinci Bridesmaid Style #60200
DaVinci Bridesmaids Style #60183: Chiffon A-Line Bridesmaid Dress with Diagonal Ruched Bodice & Strapless Neckline. Ruched A-Line Skirt, Layered Ruffle with Floor Length Hem
To see more details Click HERE for DaVinci Bridesmaid Style #60183
DaVinci Bridesmaids Style #60121: Chiffon A-Line Bridesmaid Dress with Faux Wrap Ruched Strapless Sweetheart Neckline, Fitted Ruched Bodice & Fabric Flower Accent. Full Length Asymmetrical Ruffle Skirt & Sweep Train
To see more details Click HERE for DaVinci Bridesmaid Style #60121
DaVinci Bridesmaids Style #60182: Chiffon A-Line Bridesmaid Dress with Faux Wrap Ruched Bodice, Strapless Sweetheart Neckline, Empire Waist. A-Line Skirt, Center Front Draped Ruffle, Floor Length Hem
To see more details Click HERE for DaVinci Bridesmaid Style #60182
New Bridesmaid Dress Trends 2019 Tiered Skirt Dresses: Short Gathered Tiered Skirt Bridesmaid Dresses
DaVinci Bridesmaids Style #60125:  Chiffon A-Line Bridesmaid Dress with Ruched Faux Wrap Sweetheart Neckline & Waist. One Shoulder Strap with Crystal Accent. Ruched Pencil Skirt, Layered Front Ruffle, Above the Knee Hem
To see more details Click HERE for DaVinci Bridesmaid Style #60125
DaVinci Bridesmaids Style #60051: Chiffon A-Line Bridesmaid Dress with Faux Wrap Ruched V-Neckline, Ruched & Ruffled Skirt. Chiffon Flower Waist Detail, Above the Knee Hem
To see more details Click HERE for DaVinci Bridesmaid Style #60051
New Bridesmaid Dress Trends 2019 Tiered Skirt Dresses: Short Strapless Tiered Skirt Bridesmaid Dresses
DaVinci Bridesmaids Style #60027: Chiffon A-Line Bridesmaid Dress with Faux Wrap Strapless Sweetheart Neckline, Asymmetrical Ruched Bodice & Waist. Ruched & Pleated Skirt, Above the Knee Hem
To see more details Click HERE for DaVinci Bridesmaid Style #60027
DaVinci Bridesmaids Style #9310: Chiffon A-Line Bridesmaid Dress with Strapless Ruched Bodice, Diagonal Belt, Crystal Accent, Bow Detail. Layered Chiffon Skirt, Below the Knee Hem
To see more details Click HERE for DaVinci Bridesmaid Style #9310
DaVinci Bridesmaids Style #60173: Chiffon A-Line Bridesmaid Dress with Faux Wrap Ruched Strapless Sweetheart Bodice, Wide Pleated Waistband. Skirt with Diagonal Ruffled Tiers, Above the Knee Hem
To see more details Click HERE for DaVinci Bridesmaid Style #60173
DaVinci Bridesmaids Style #60038:  Chiffon A-Line Bridesmaid Dress with Diagonal Ruched Bodice, One Shoulder Neckline, Flower Waist Detail. Asymmetrical Ruched & Draped Skirt, Ruffled Panel, Above the Knee Hem
To see more details Click HERE for DaVinci Bridesmaid Style #60038
To browse our entire selection of stunning bridesmaids dresses Click HERE for DaVinci Bridal Bridesmaids Collection: