Easy to pack, comfortable to wear & flattering for every body type, our Informal & Destination A-Line Wedding Dresses for 2020 have it all.
A-line dress silhouettes fall somewhere between a sheath & a ball gown. The "A" shape that's more fitted at the bust then flares at the waist gives the gown a dressy look but with less bulk than a ball gown.
This silhouette truly does flatter every body type making them an easy choice, especially for a last-minute wedding. They also work for every style wedding—classic destination themes, bohemian, beach, back yard—you name it & an A-line dress will work wonderfully.
And if you'd like a fuller, more formal ball gown look for your ceremony that's an easy switch out for the reception, we have plenty of A-line dresses that work just by adding a fluffy petticoat or slip underneath.
You really can have the best of both worlds, no matter how casual your theme!
When you buy your A-Line Wedding Dress from Informal by DaVinci…
You know that your gown will be created by one of the premier bridal dress companies in the world. We use only top quality fabrics fashioned into high fashion design using high-end construction. We guarantee you'll love their affordable prices. A DaVinci is the bridal dress retailers love to carry because, best of all, most of these dresses are available for rush delivery at no extra charge!
Informal & Destination A-Line Wedding Dresses for 2020: Classic A-Line Dresses
Informal by DaVinci Style #F110: Lace A-Line Wedding Dress, Strapless Sweetheart Neckline, Faux Wrap Ruched Bodice, Beaded Neckline & Belt, Sweep Train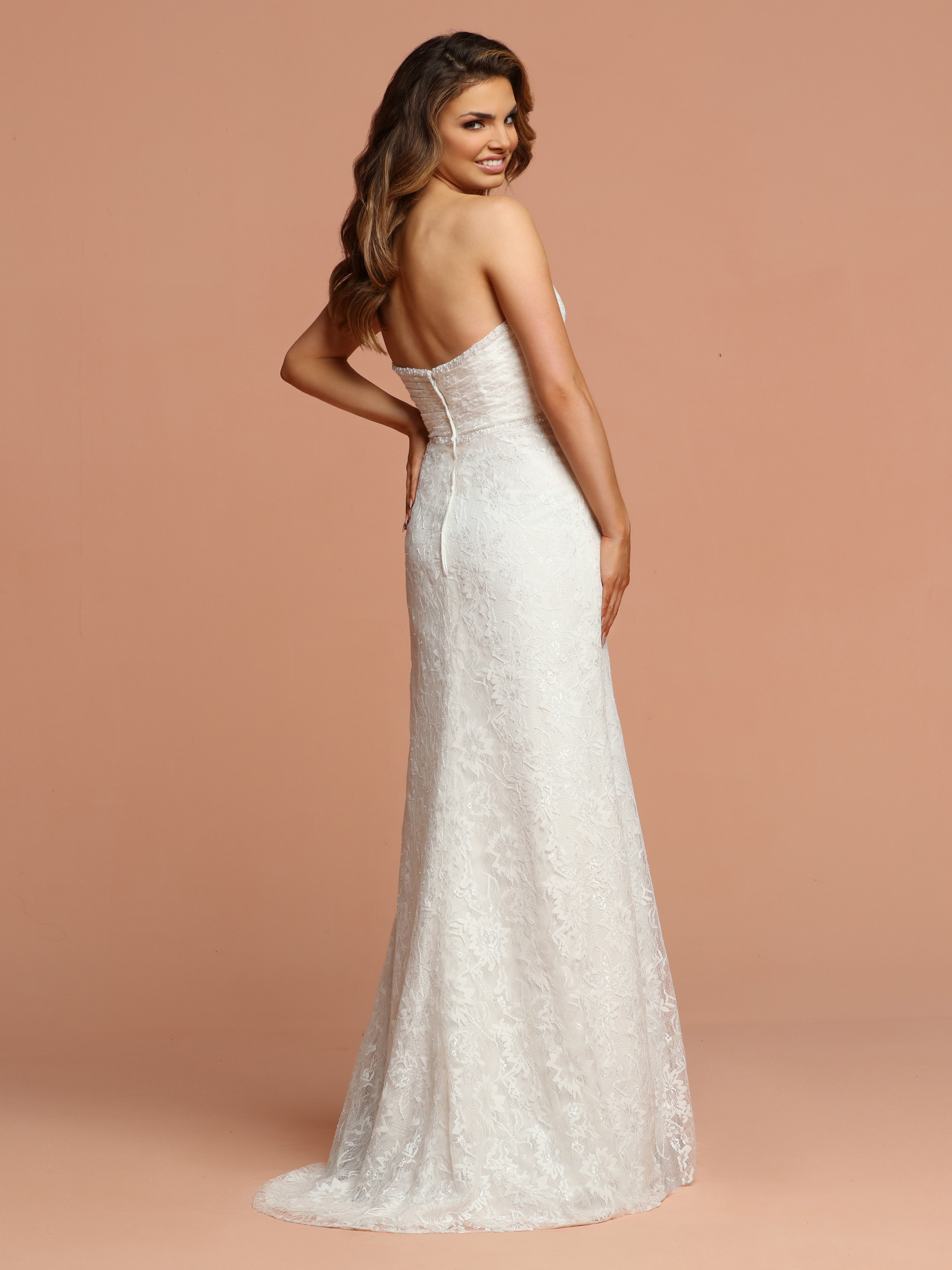 Available in: Ivory, White
To see more details Click HERE Informal by DaVinci Style #F110
Informal by DaVinci Style #F7055: Tulle & Lace A-Line Informal Wedding Dress, V-Neck, Sheer Lace Back, Satin Ribbon Waistband, Sweep Train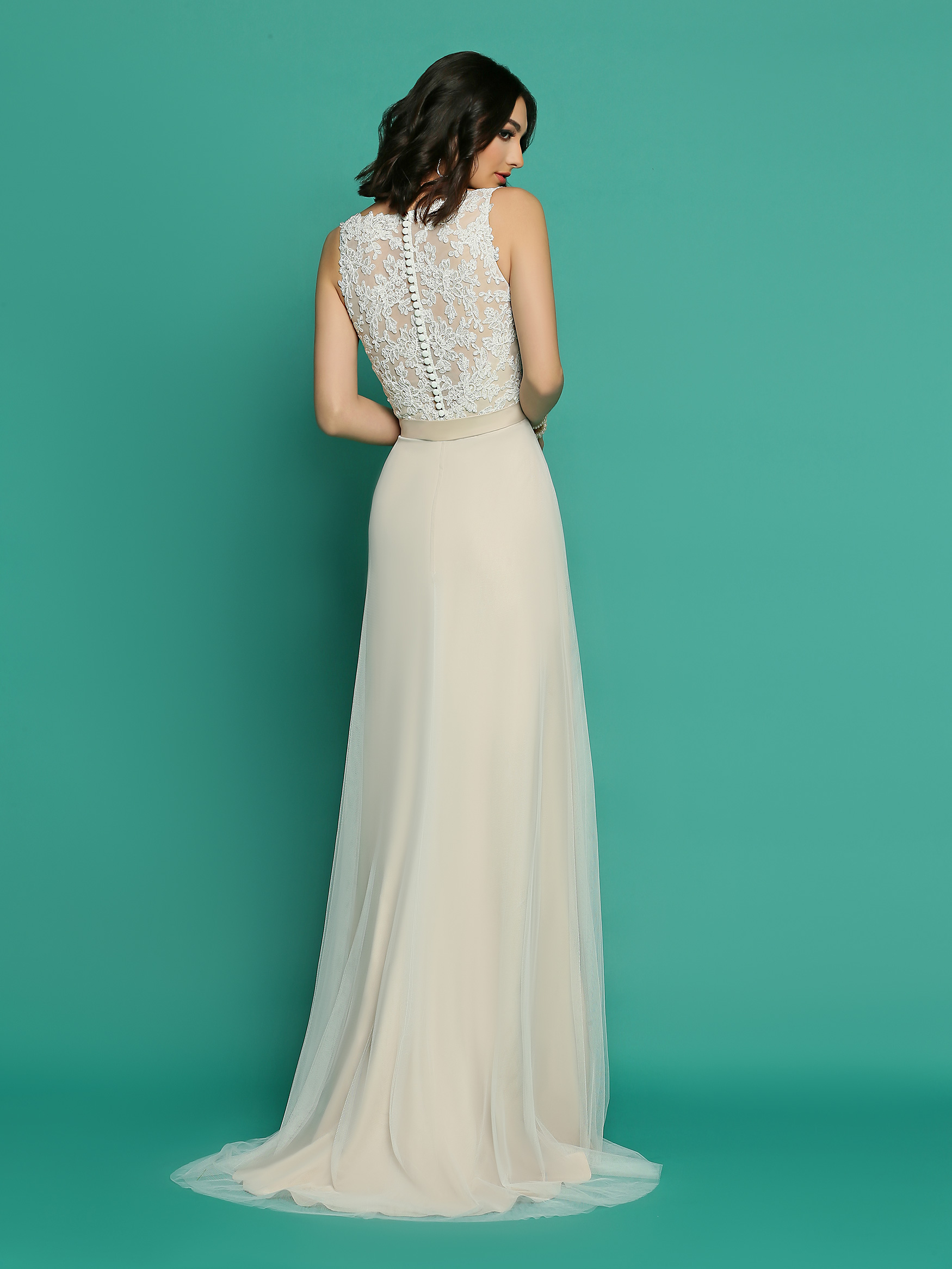 Available in: Ivory, White or Two-Tone Ivory/Champagne, White/Champagne
To see more details Click HERE for Informal by DaVinci Style #F7055
Informal by DaVinci Style #F114: Lace A-Line Wedding Dress, Ruched, Deep V-Neckline, Deep V-Back, Wide Ruched Empire Waistband, Sweep Train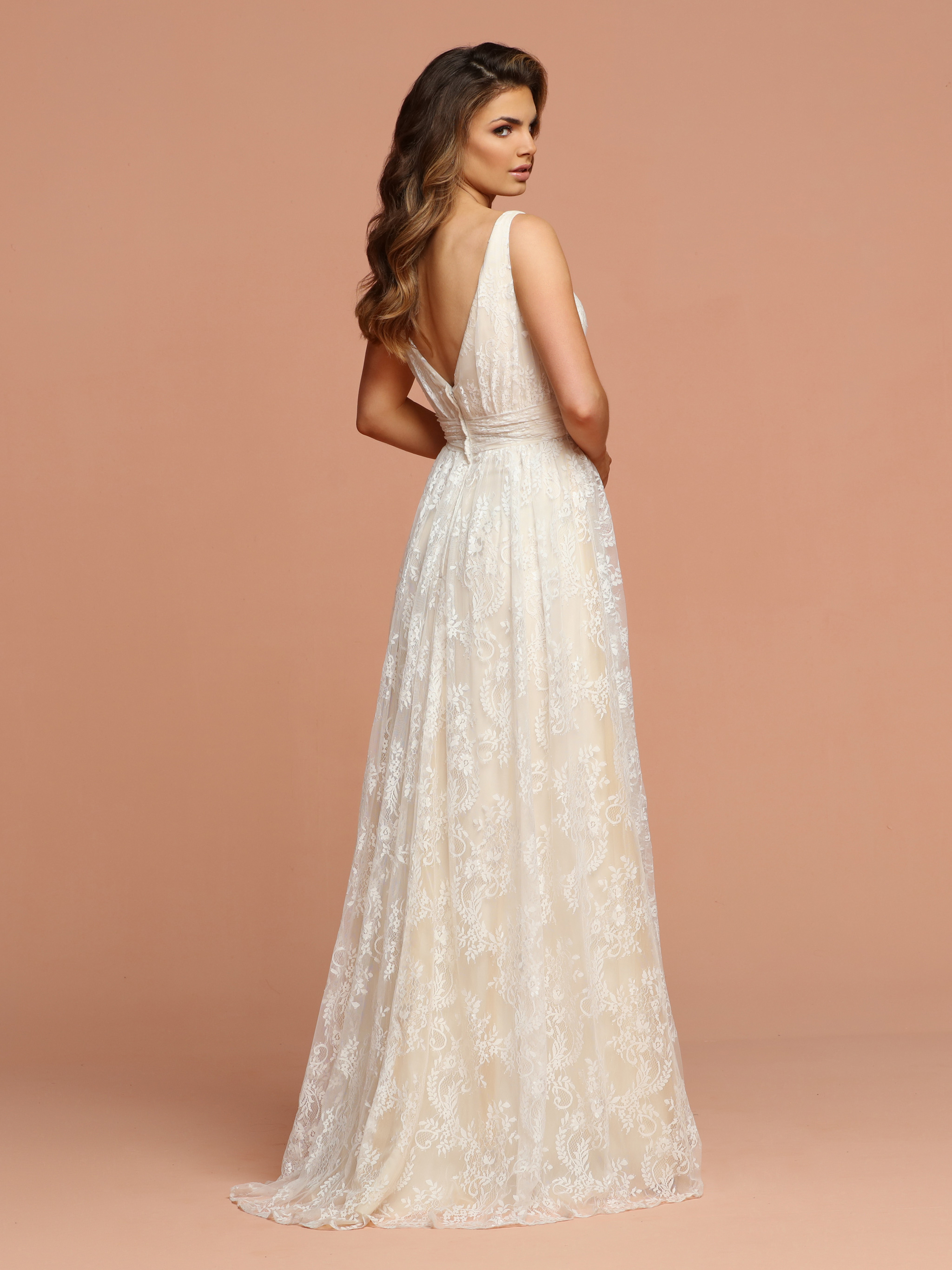 Available in: Ivory, White or Two-Tone Ivory/Champagne, White/Champagne
To see more details Click HERE Informal by DaVinci Style #F114
Informal & Destination A-Line Wedding Dresses for 2020: Strapless Sweetheart Dresses
Informal by DaVinci Style #F7066: Soft Tulle & Lace Informal Wedding Dress, Strapless Sweetheart Lace Bodice, Tulle Ball Gown Style Skirt, Beaded Waistband, Sweep Train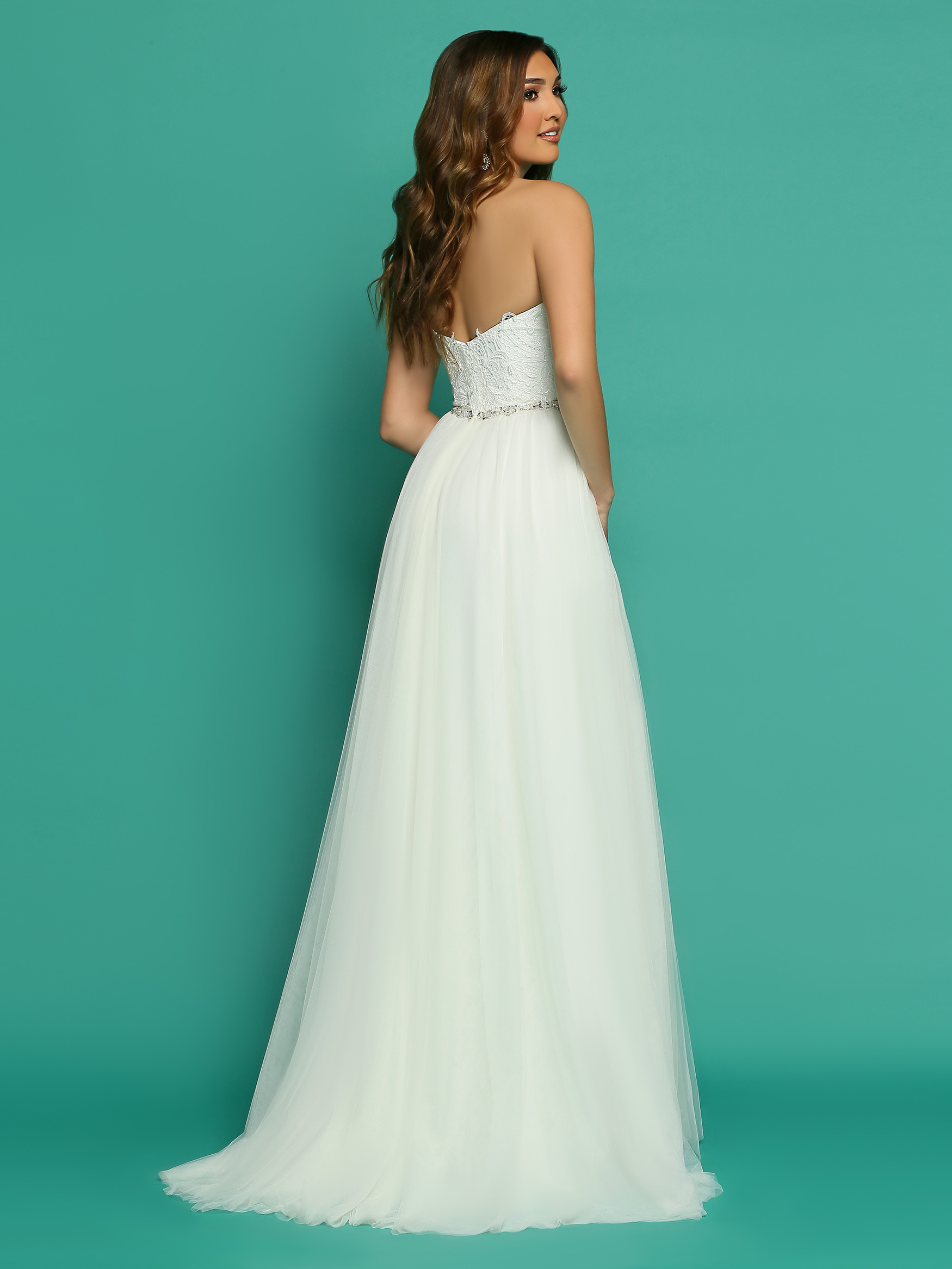 Available in: Ivory, White
To see more details Click HERE for Informal by DaVinci Style #F7066
Informal by DaVinci Style # F7090: Soft Tulle A-Line Informal Wedding Dress, Strapless Sweetheart Neckline, Ruched Bodice, Beaded Medallion Accent, Back Buttons. Ball Gown Style Skirt, Sweep Train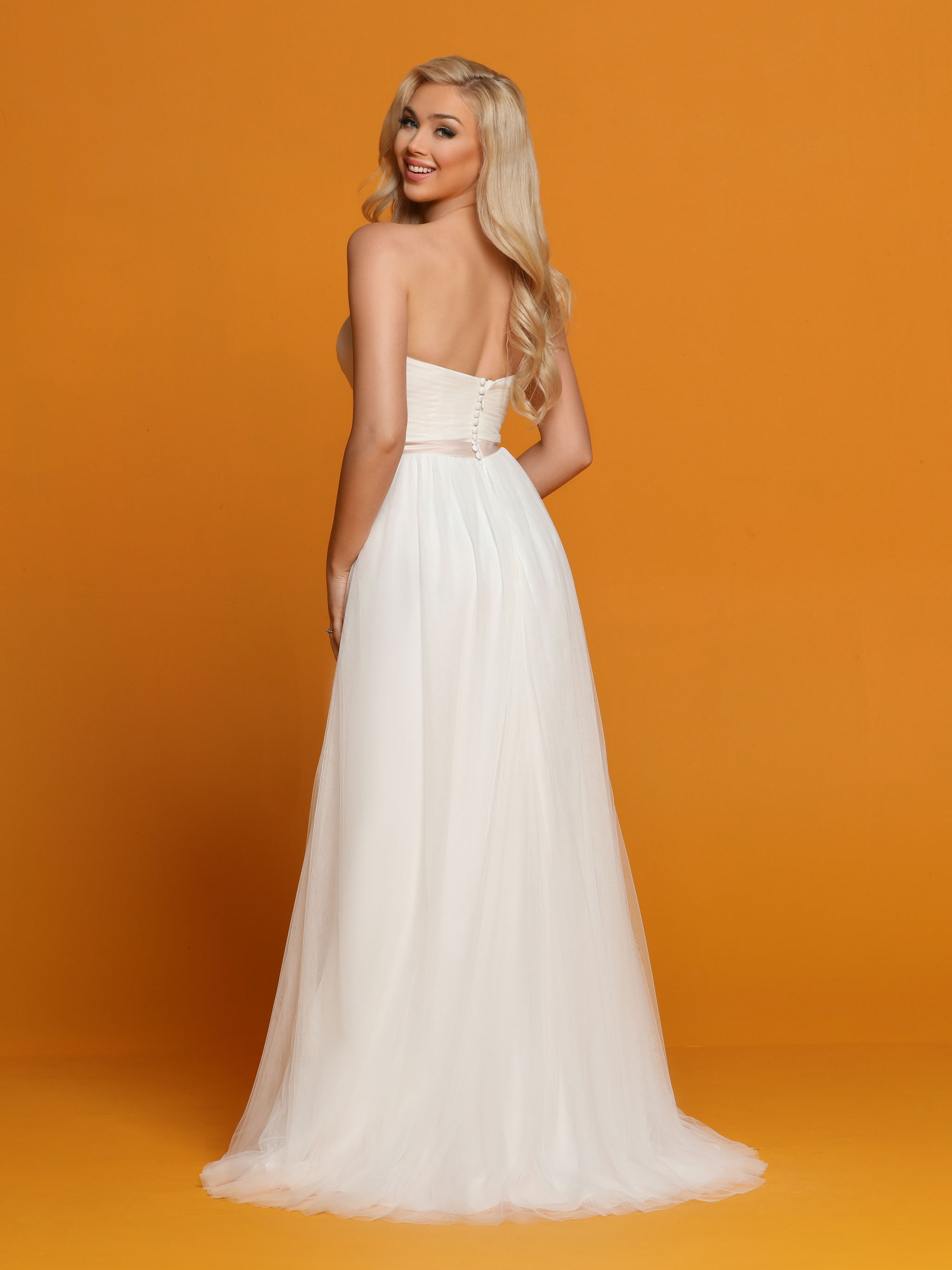 Available in: Ivory or Two-Tone Ivory/Blush
To see more details Click HERE for DaVinci Informal Style # F7090
Informal & Destination A-Line Wedding Dresses for 2020: Full Skirt Ball Gown Looks
Informal by DaVinci Style # F7092: Point D'Esprit A-Line Informal Wedding Dress, Ruched Off the Shoulder Bodice, Sweetheart Neckline, V-Back, Beaded Waistband. Ball Gown Style Skirt, Sweep Train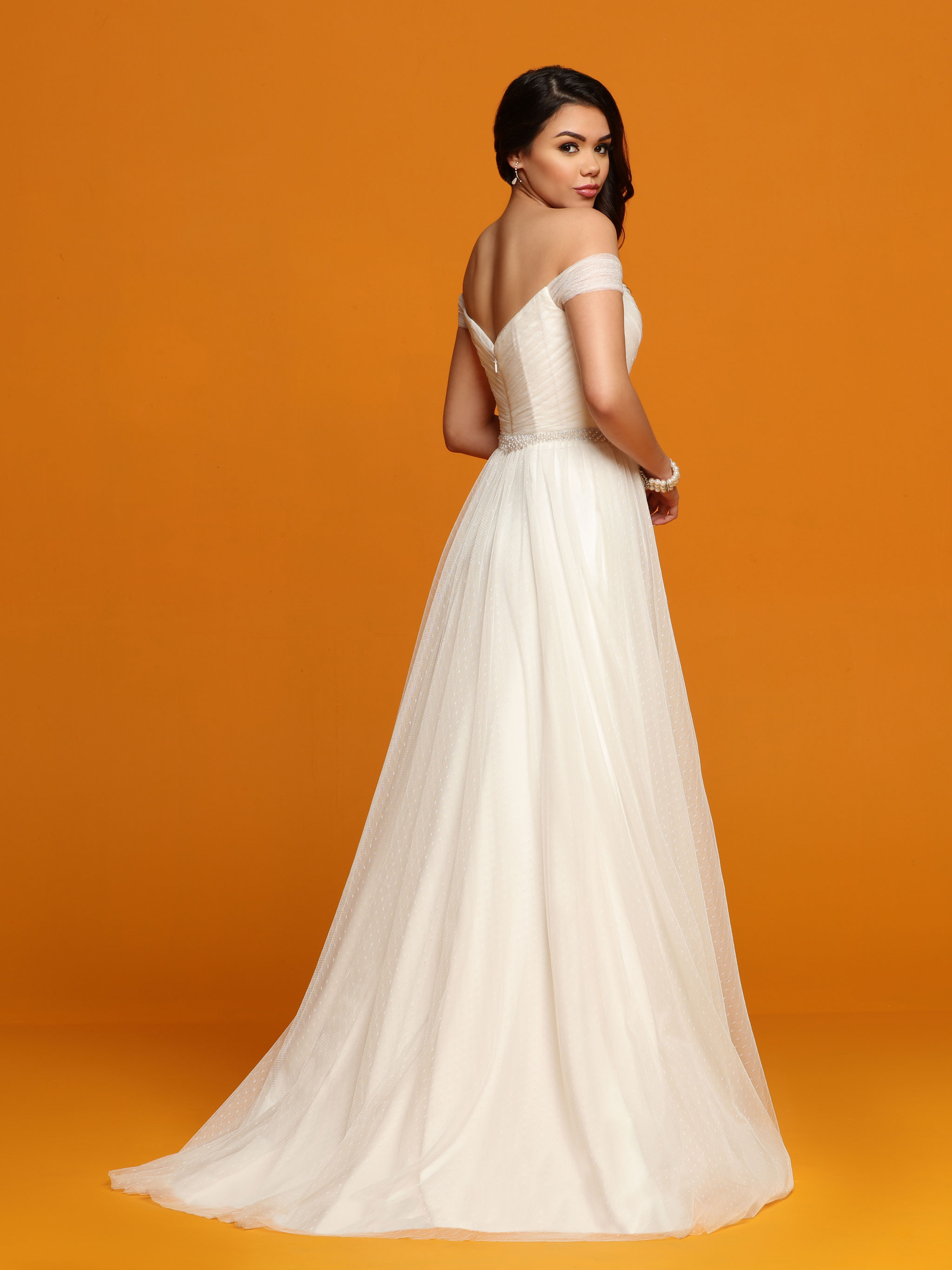 Available in: Ivory, White
To see more details Click HERE for DaVinci Informal Style # F7092
New for 2019! Informal by DaVinci Style #F107: Lace & Tulle A-Line Wedding Dress, Sweetheart Neckline, Beaded Spaghetti Straps, Lace Bodice, Lace Applique. Gathered Tulle Skirt, Beaded Belt, Sweep Train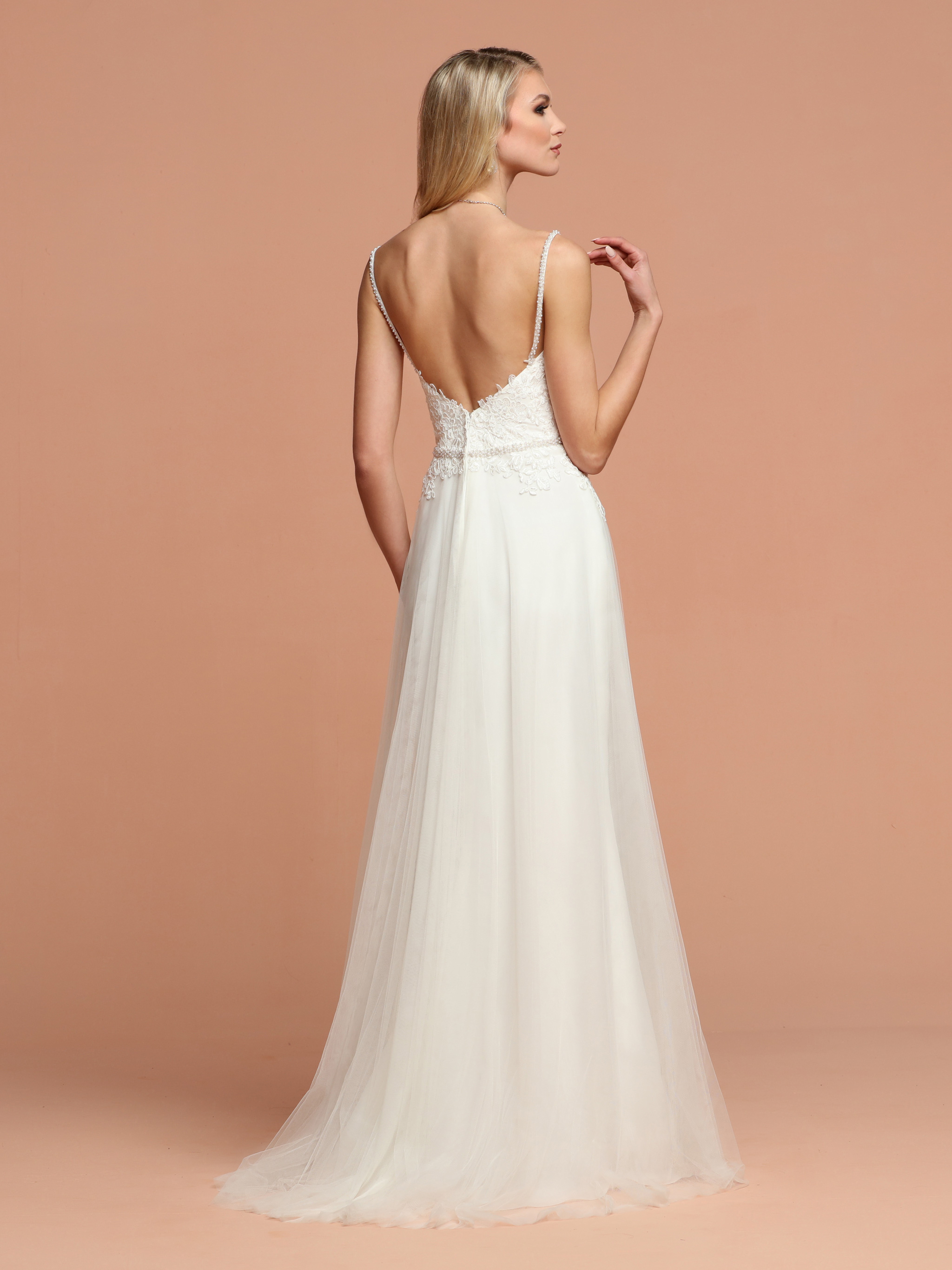 Available in: Ivory, White
To see more details Click HERE Informal by DaVinci Style #F107
Informal by DaVinci Style # F7087: Point D'Esprit A-Line Informal Wedding Dress, Ruched Sweetheart Bodice, Spaghetti Straps, Open Back, Ball Gown Style Skirt, Sweep Train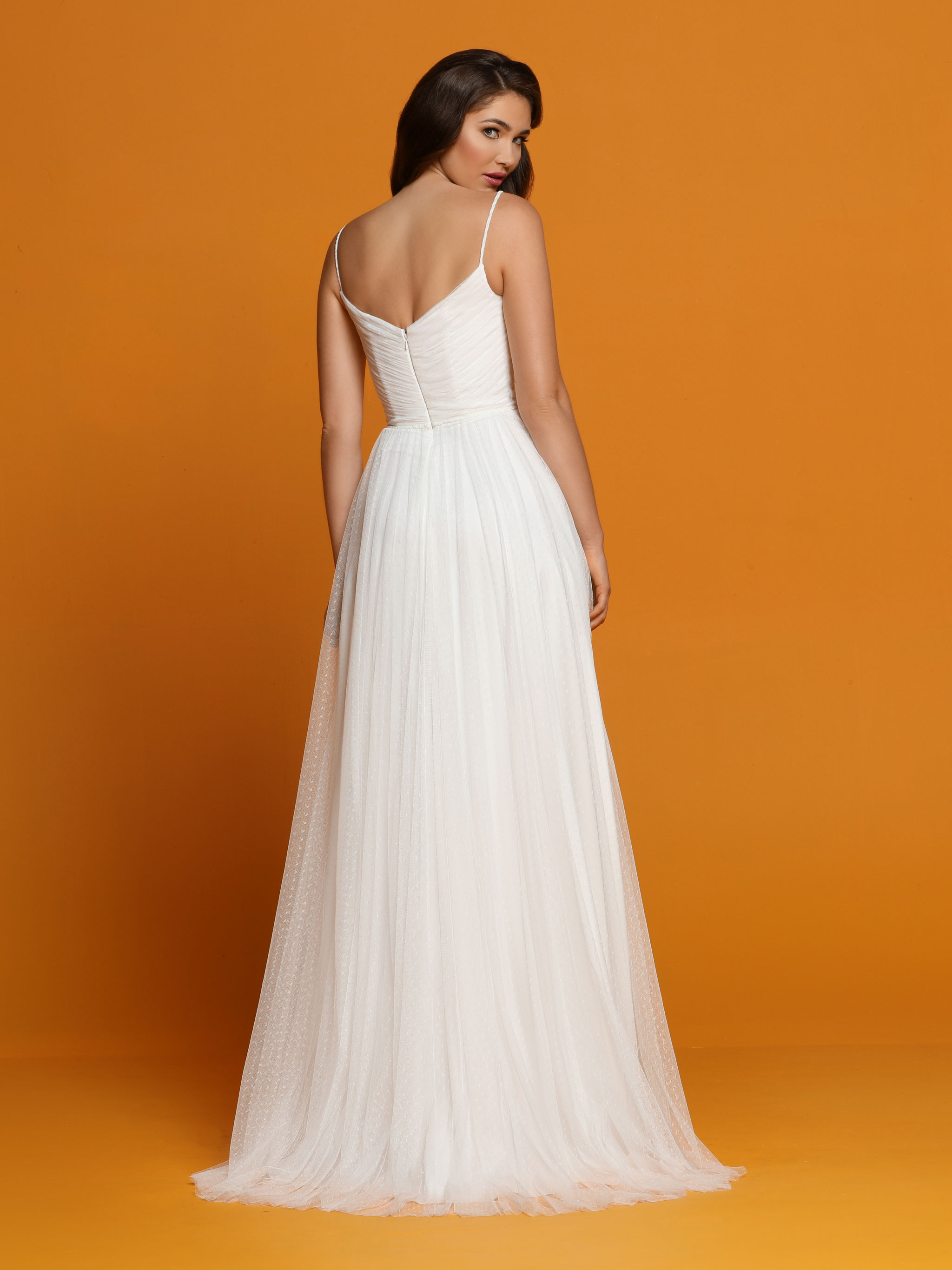 Available in: Ivory, White
To see more details Click HERE for DaVinci Informal Style # F7087
Informal & Destination A-Line Wedding Dresses for 2020: Slimming Sheath Styles
New for 2019! Informal by DaVinci Style #F102: Lace A-Line Wedding Dress, Modest Sheer Lace High Halter Neckline, Cutout Arms, Sheer Lace Back Straps, Keyhole. Skirt with Sweep Train, Ribbon Belt & Bow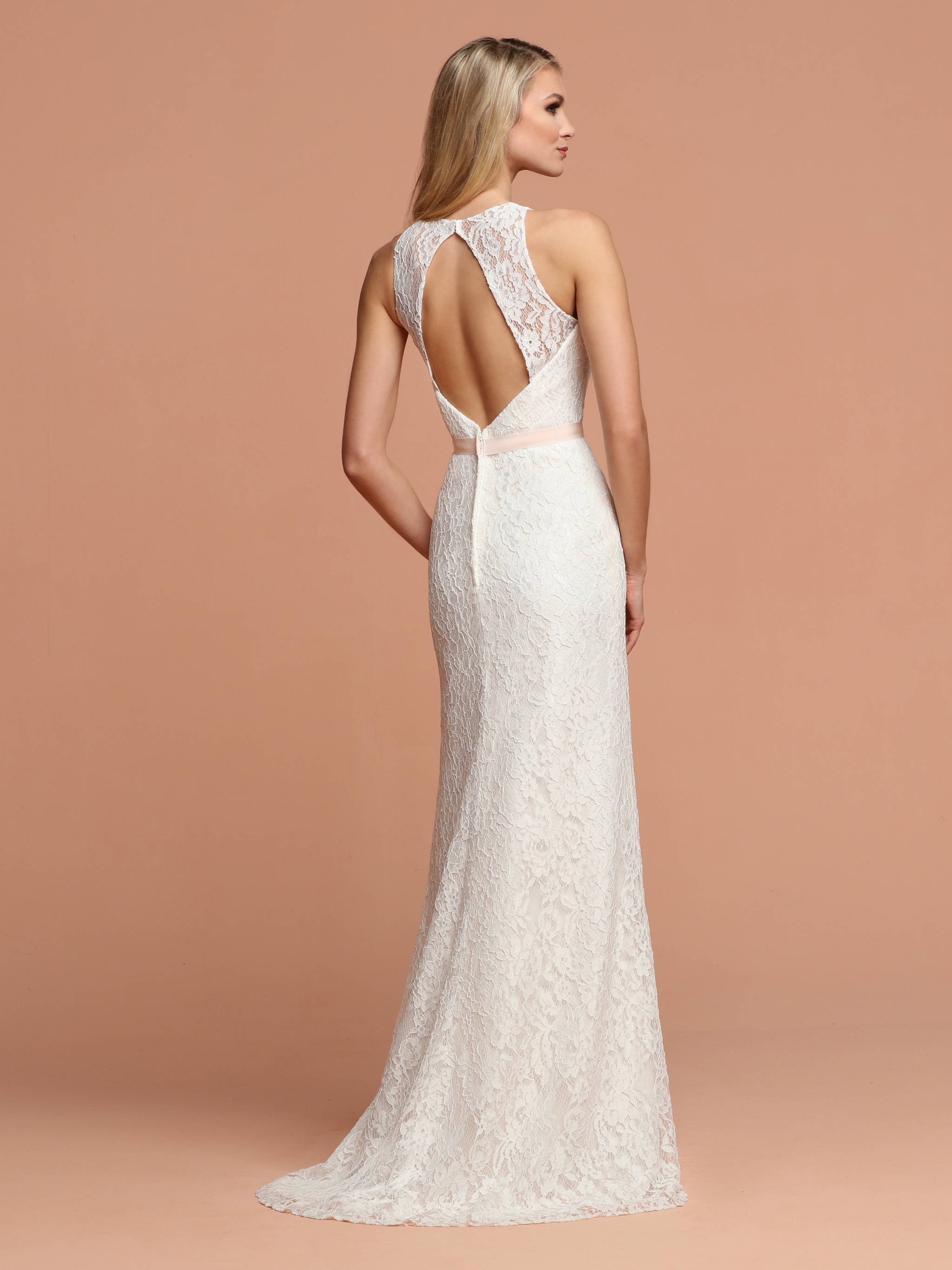 Available in: Ivory, White or Two-Tone Ivory/Blush, White/Blush
To see more details Click HERE Informal by DaVinci Style #F102
Informal by DaVinci Style #F7076: Soft Tulle & Lace A-Line Informal Wedding Dress, Lace Bodice, V-Neckline, Sheer Lace Straps, Sheer Lace V-Back, Covered Buttons. Beaded Belt, Soft Tulle Skirt, Sweep Train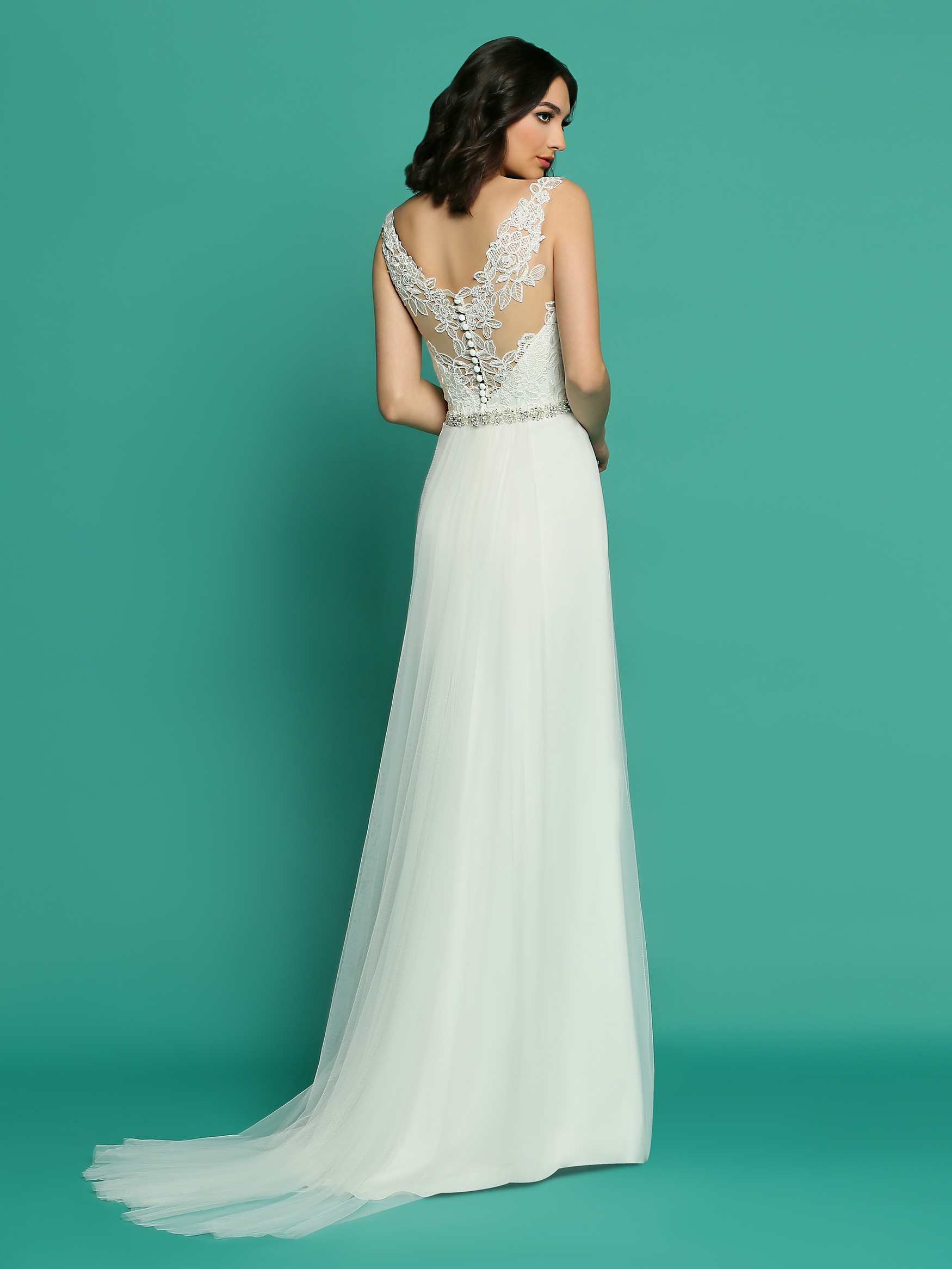 Available in: Ivory or White
To see more details Click HERE for Informal by DaVinci Style #F7076
Informal & Destination A-Line Wedding Dresses for 2020: Halter & Empire Gown Styles
New for 2019! Informal by DaVinci Style #F112: Lace A-Line Wedding Dress, Deep V-Neckline, Narrow Halter Straps, Sweep Train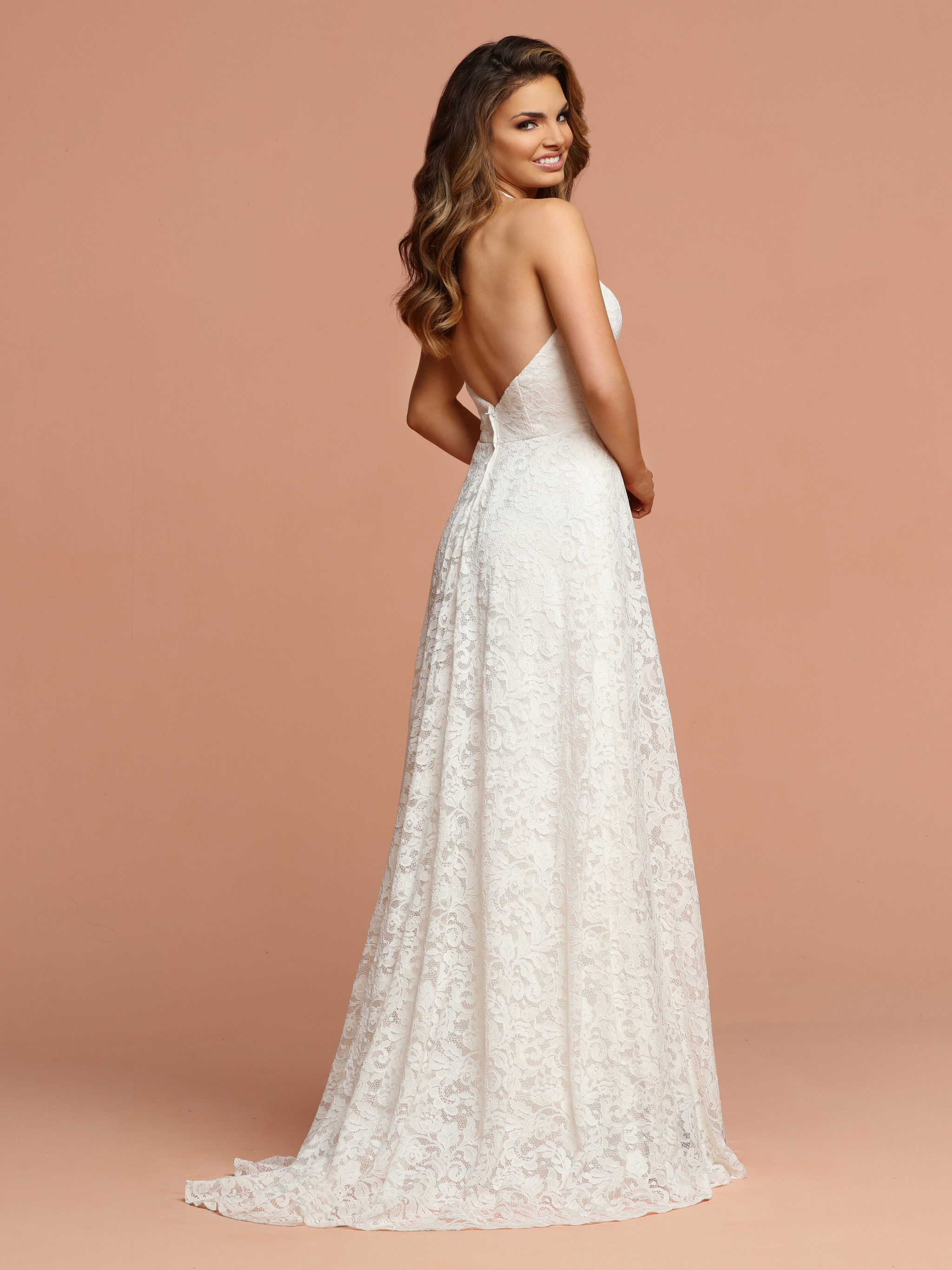 Available in: Ivory, White or Two-Tone Ivory/Blush, White/Blush
To see more details Click HERE Informal by DaVinci Style #F112
Informal by DaVinci Style #F7071 Chiffon A-Line Informal Wedding Dress, Ruched Criss Cross Empire Bodice, High Waist, Beaded Straps, Sweep Train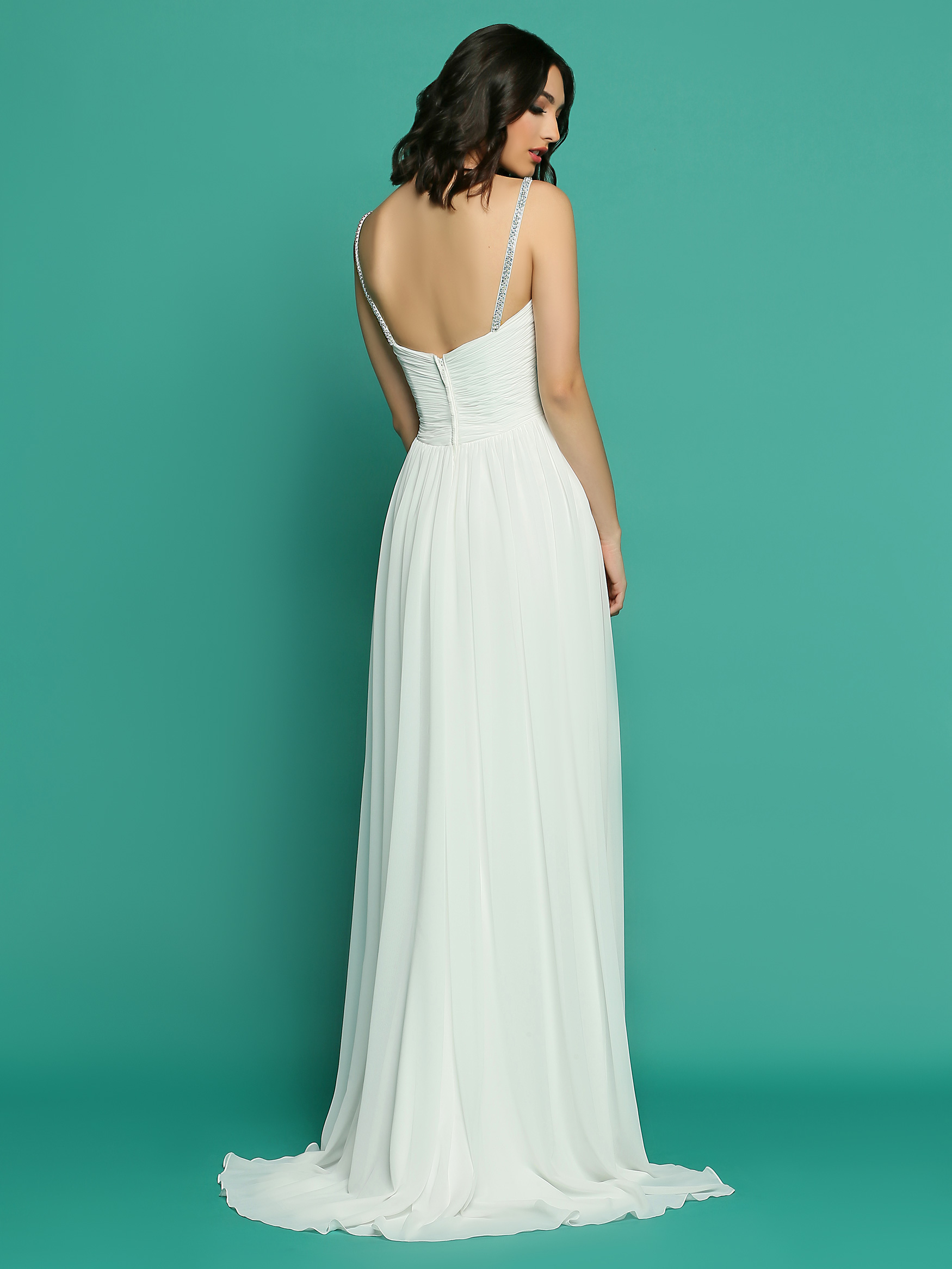 Available in: Ivory, White
To see more details Click HERE for Informal by DaVinci Style #F7071
Informal & Destination A-Line Wedding Dresses for 2020: Removable Skirt & Slit Skirt Styles
Informal by DaVinci Style # F7083: Soft Tulle Informal A-Line Wedding Dress, Sweetheart Bodice, Modest Sheer Bateau Neckline, Sheer Back, Sheer Three-Quarter Length Sleeves with Lace Applique. Covered Buttons,  Ball Gown Style Skirt, Thigh High Front Slit, Sweep Train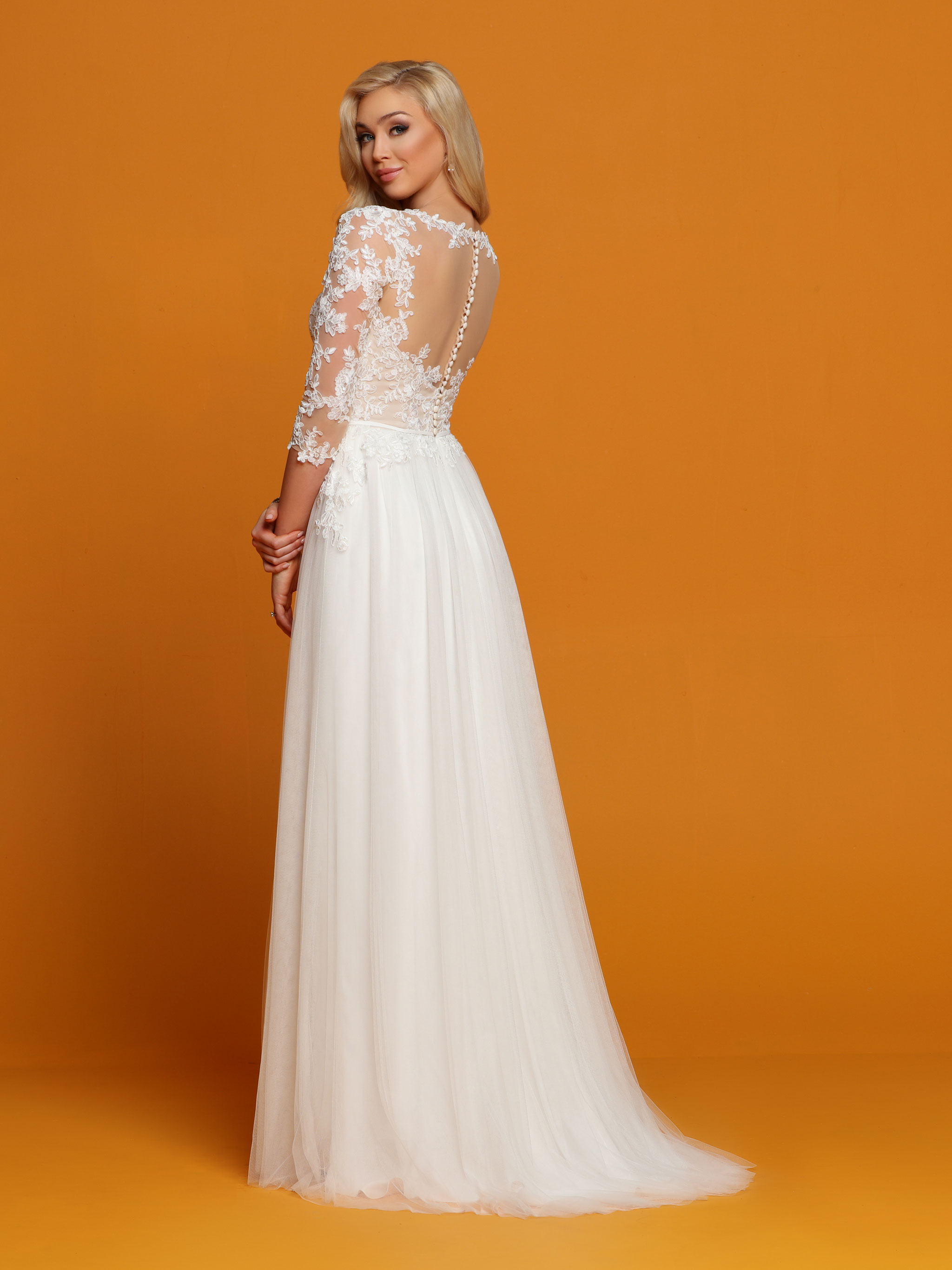 Available in: Ivory or Two-Tone Ivory/Nude
To see more details Click HERE for DaVinci Informal Style # F7083
Informal by DaVinci Style #F7065: Two Piece Soft Tulle Informal Wedding Dress, Knee-Length Lace Sheath, Sheer Bateau Neckline, Sheer Back, Covered Buttons. Removable Soft Tulle Ball Gown-Style Skirt,,Lace Applique Trim, Sweep Train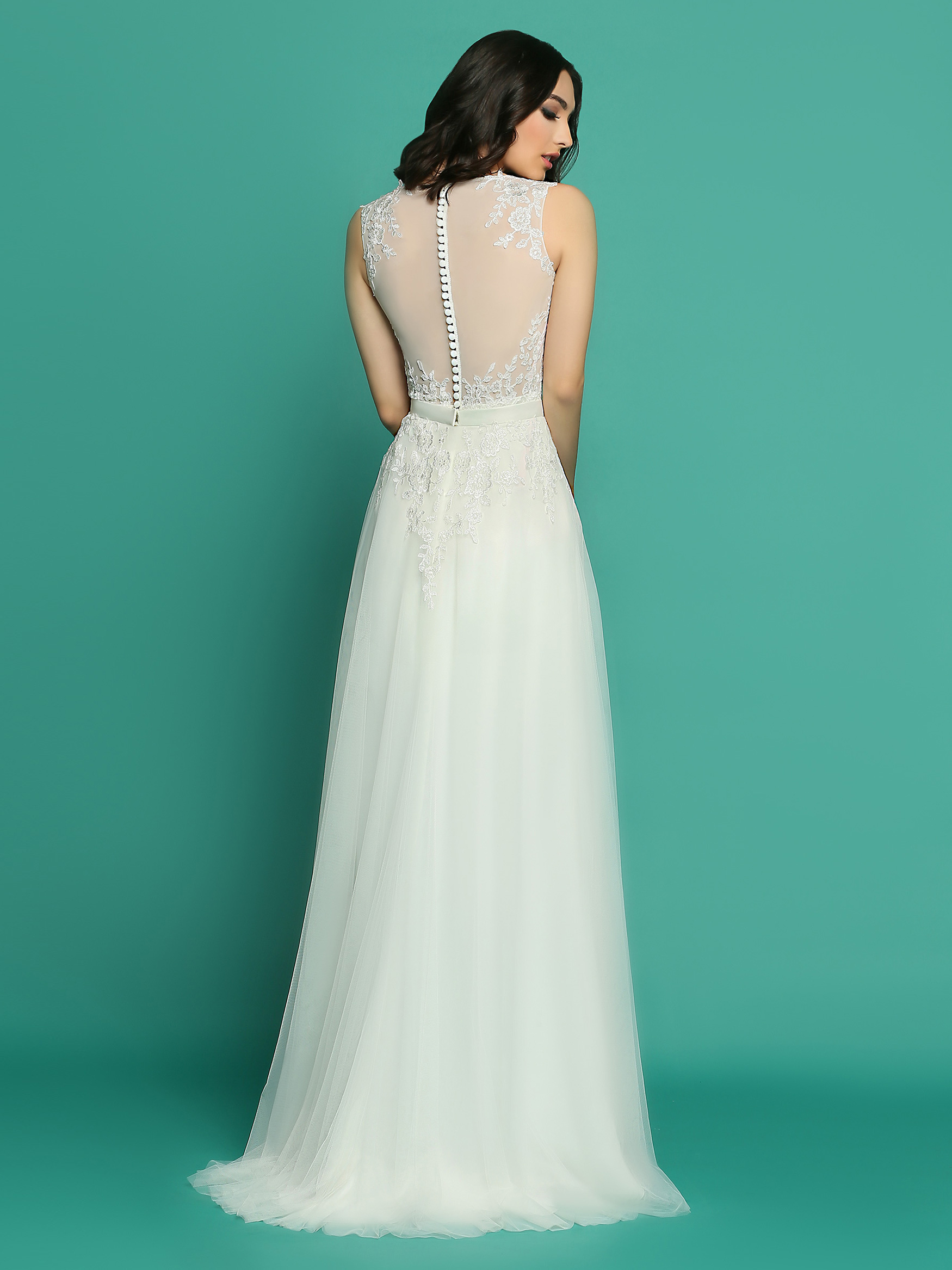 Available in: Ivory or White
To see more details Click HERE for Informal by DaVinci Style #F7065
Be sure to check out our 2020 Classic A-Line Wedding Dress Lookbook. Many of those formal dresses are also packable, pretty & have a more casual feel while still offering a traditional wedding gown look. Just Click HERE or on the image below:
You'll find our entire collection of wedding dresses, starting with our 2020 collection, on our home page. Click HERE or on the image below to shop Informal by DaVinci Wedding Dresses & Gowns: