Being asked to be maid of honor is a privilege. It shows that you mean so much to a newly engaged friend that she chose you—over all her other friends—to help her with her wedding tasks. It shows how much she trusts you to be her second-in-command and to join her in navigating the thrilling—and sometimes exasperating—world of wedding planning.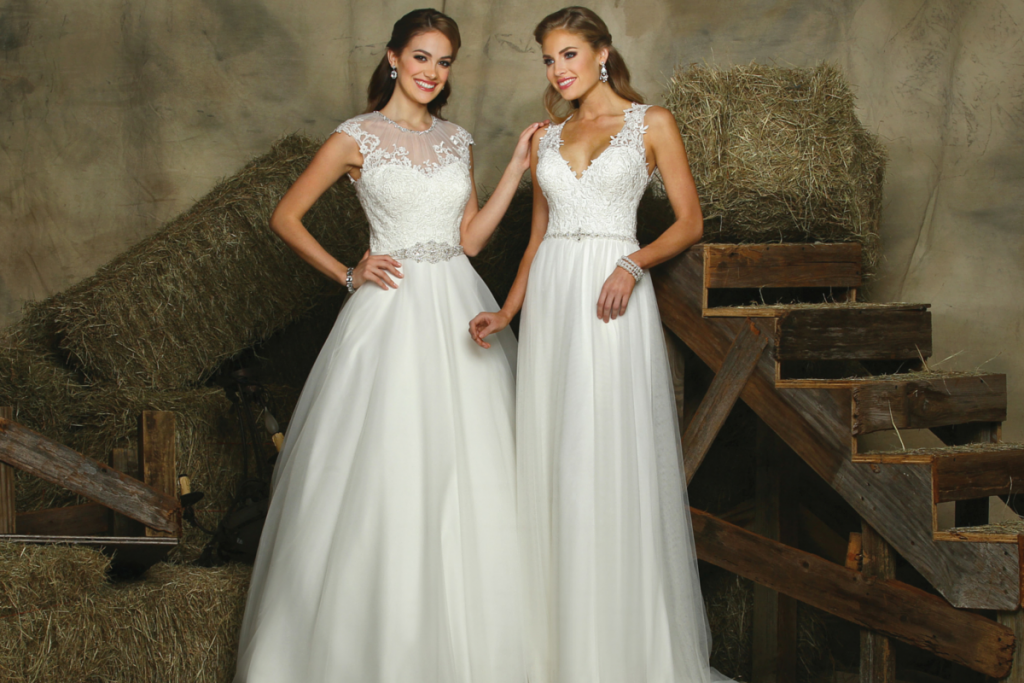 It also means responsibility and lots of it. Fret not, though, because she wouldn't have chosen you if she didn't think you couldn't handle it!
Here's a list of the general things you can expect her to ask of you as leader of the bridal posse. We've also included a few tips to help you manage all of it with grace!
Help delegate pre-wedding tasks.
There're lots of things to do before a wedding, and bridesmaids can accomplish many of these tasks either as a group or in pairs. Some extremely helpful essentials include stuffing wedding invitation envelopes, following up on RSVPs, and assembling favors for the guests. Your job as the maid of honor is to determine which of the bridesmaids—as well as any other family members or friends—will get a certain thing done most reliably. This requires a bit of observation, and maybe a little intuition, regarding their personal skills, schedules, and what they'd want to do.
Hint: Sometimes you need to balance skill with desire. If Sally works in an office and is queen premiere at envelope stuffing, she might be extremely efficient but…if she doesn't want to have to do for the wedding what she does at work, nobody will be happy. Same goes for anything artistic. If one of the girls is wildly enthusiastic but not so…talented, shall we say, then put her on the team to do assembly but not the artistic design itself.
Coordinate with bride's family regarding bridal shower and bachelorette party.
With the help of the bride's family and other friends, you'll probably organize these two events, and as the maid of honor, it's up to you to make sure these parties are to the bride's liking and/or suit her tastes. You might have your own ideas of how a shower or bachelorette bash should go, but you need to keep in mind how these parties will best reflect the bride's personality and if the style and mood is something she'll really like.
When it comes to funding these events, the best way to go about it is to ask the group to chip in. The amount you raise will also determine the magnitude of the festivities. If you think you're a bit short, there's no harm in asking the guests to contribute a little as well! Whether you have a tight budget, or the sky's the limit, it's still up to you and the bridesmaids to squeeze the most out of every party penny.
Assist the bride in choosing and achieving her wedding day look.
Help her with pinning ideas or look through magazines, then go with her when she dress shops, including choosing bridesmaid attire. Help her try makeup styles—maybe go with her for cosmetic counter makeover tryouts—and shop for the perfect pair of shoes.
An important thought:
What if you simply can't be there for her in the way she'll need, but she still insists that you be her maid of honor? No worries. Do whatever you can by providing support whenever and however. Send her pegs over email, call the beauty salon and make an appointment for her, make phone calls to the ones who are helping her to keep things on track. Do whatever you can and then relax! Even if you live thousands of miles away, or you have a professional schedule that dominates your life, she'll understand as long as she feels that your heart's in it and that you're doing the most you can given your personal limitations.
Be the bride's sounding board, shoulder to cry on, and chief cheerleader.
Planning a wedding will always have a little drama, and there will be at least a couple of hiccups and minor disasters. Emotions will run high, and it might not take much at all to drive the bride to tears and then speed dial you to vent about it. So as maid of honor, you're not only her helper. You're her counselor if she's feeling overloaded with responsibilities and pressure. Some brides will ask you to help her solve sticky situations—like a future in-law who's practically taking over the guest list—or just be there to listen to her rant about how her sister—the professional singer—absolutely refuses to sing during the ceremony or reception.
Be the bride's voice of reason.
No matter how sweet, she may have a bridezilla moment or two, or have unrealistic or unachievable expectations about certain wedding details. As maid of honor, it's your job to remind her—tactfully—to stay practical and use logic. Whether it's about the budget, the schedule, or how she wants to transform the 1970s wood-paneled VFW hall into a beachy tropical scene complete with sand and seawater—because she chose you as maid of honor, you're allowed to tell her when she needs to get her head a little straighter!
Wedding Day Duties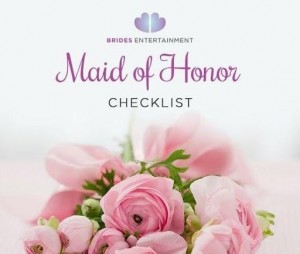 Come wedding day, you as maid of honor will have a few specific duties, most likely including some or all of the following:
Make sure the bridesmaids are performing their assigned wedding day tasks

See that the entire wedding entourage is ready for the procession and finds their assigned places

Help the bride get ready between stepping out of the bridal car and lining up for the procession

Fix the bride's veil and train once she reaches the front to make it presentable for photos (this has to be done quickly so don't agonize—just straighten it up a little)

Hold her bouquet and guard her phone, purse, etc. especially during photo shoots

Clear the crowd as the newly married couple processes out to the bridal car, and help the bride get inside

Touch up the bride's hair, makeup, etc. before the reception—help her change into her second dress if there is one

Help organize everyone for the reception entourage entrance and introduction

Help keep  any reception games or program activities on track
It's true that being a maid of honor does indeed have many responsibilities. But when you're asked to be one, of course, you'll say yes and then do your best to make your best friend the happiest bride there ever was! Because if/when your turn comes to be a bride yourself, you'll want an amazing maid of honor to help you throughout this special time in your life as well!