If you love the scent of a warm summer afternoon, and the feel of the sun on your shoulders, there's no doubt a summer wedding is calling to you. And with its generous helping of advantages, how could you want otherwise? The days are longer, allowing more sunlight into the early evening hours, flowers are vivid and more abundant, and there are fewer if any conflicts with holidays or school.
The only real drawback is the summer heat, but on this one, we've got you covered. We've compiled a list of summer wedding ideas for you, for your guests, and for everyone in between. Hopefully, these will help cool down the air temperature on your big day, without sacrificing the richly warm romantic appeal of a summer ceremony.
Provide Takeaway Gifts to Stave Off the Heat
When your guests arrive and find their seats, have something waiting for them to help battle the heat and keep their cool. Simple things like a personalized fan or sunglasses will be greatly appreciated–especially by those who forgot to bring their own!
Make Good Use of Natural Shade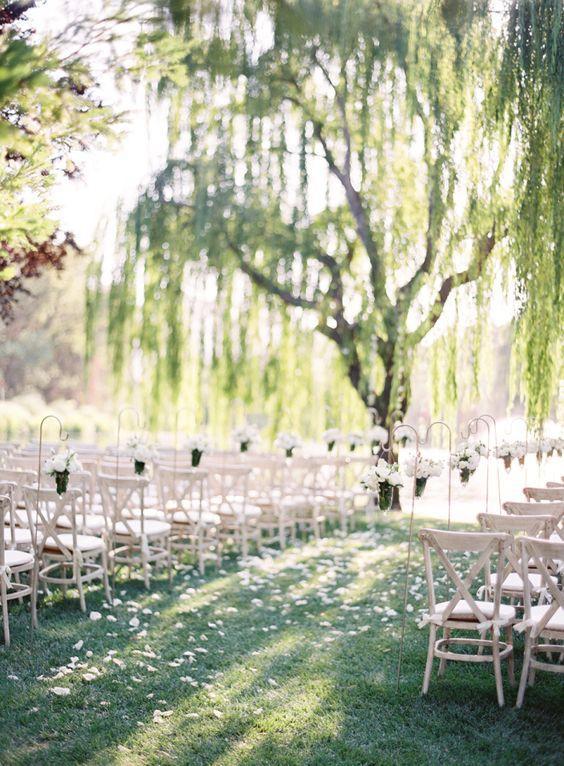 Without completely blocking the summer sun—like you would with a tent—using natural shade will let your guests cool down under a tree, or enjoy the warm breeze out of direct sunlight. This will also minimize the need to rent tents or umbrellas, allows your guests more room to move around, and lets everyone appreciate the venue with fewer disruptions of the beautiful setting.
Keep Your Venue Décor Simple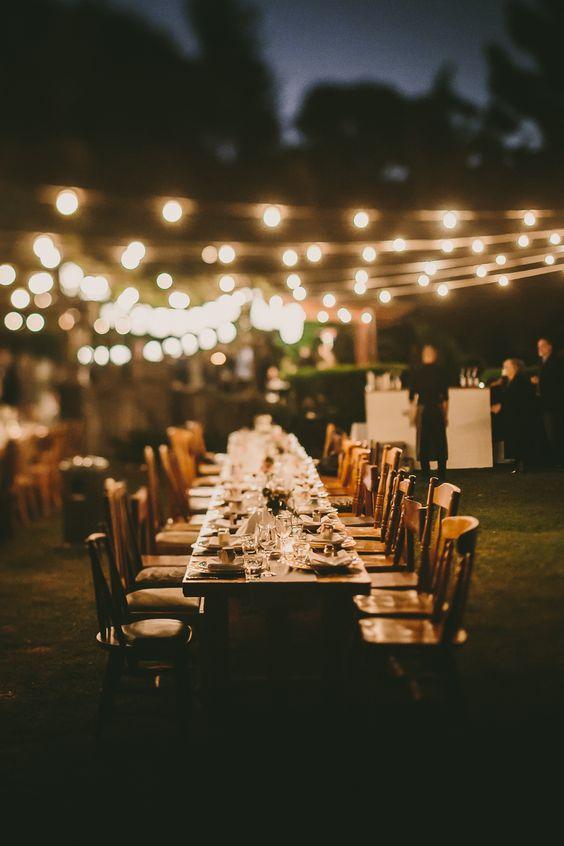 Go minimalist chic with the decorations to complement the beauty of the space and let the natural ambiance of the summer day predominate. Hang mini lights across the venue or in the trees and bushes, and perhaps hang light fabric that whimsically frames the space without totally obscuring the view.
A summer wedding means you can go overboard with color! This season allows you to mix as many as 5 colors—3 main colors and 2 more for accent—without overwhelming. Mix and match at your whim. It'll only complement the summer vibe even more.
However, if minimalist is more your style, then use one or two bright colors that truly pop. This will create an elegant mood without forgoing any of the season's best.
Typical summer wedding color combinations include peach and teal, pink and purple, and navy, cream, and green. However, don't be afraid to splash the day with orange and yellow, or deeply contrasting colors like navy blue and yellow, or soft peach against bright lime or yellow-green.
Choose Your Flowers Wisely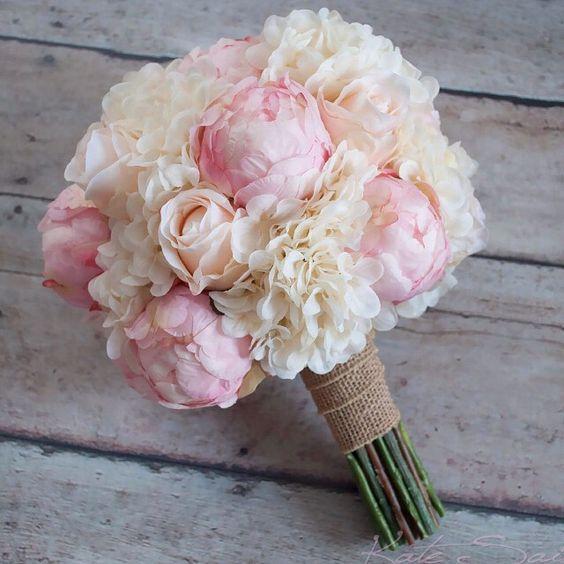 The warmer the season, the more easily flowers will wilt. During your wedding, you want everything to stay and look as fresh as possible. The best solution is to choose flowers that can hold up to the summer heat. Vines and delicate-looking yet hardy flowers like dendrobium and cymbidium orchids will fill and fluff without wilting. Vines are stunning for draping along the aisle and down the tables, and add vines to your bouquet, too. For fragrance, use jasmine and eucalyptus, adding color with hydrangeas and garden spray roses.
Hint: One truly stunning and timeless classic flower is the calla lily. Miniature versions come in myriad colors from white and yellow to pink and purple.
Keep Your Food Fresh and Your Drinks Cold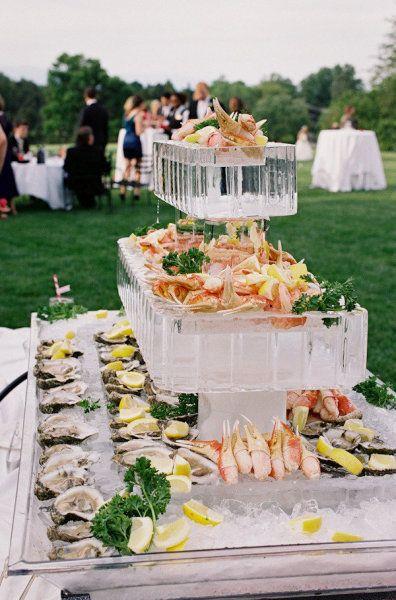 To battle wilting foodstuffs, use platters layered with—or even made of—ice! Seafood, salad dressing, fruit, and cheese will stay fresher if resting directly on ice. Ice-heavy food displays are practical and elegant, and will leave your servers with more time to attend to other things—like catering to the needs of your guests—rather than constantly restocking food items because they can only put out a bit at a time.
In addition to plentiful flavored liquid refreshments, serve lots of ice water in elegant glasses or bottles to keep your guests cool. For a touch of color, add slices of lemon, orange, or lime, whatever complements the overall look of your wedding. And don't forget to include frozen concoctions at your bar as well.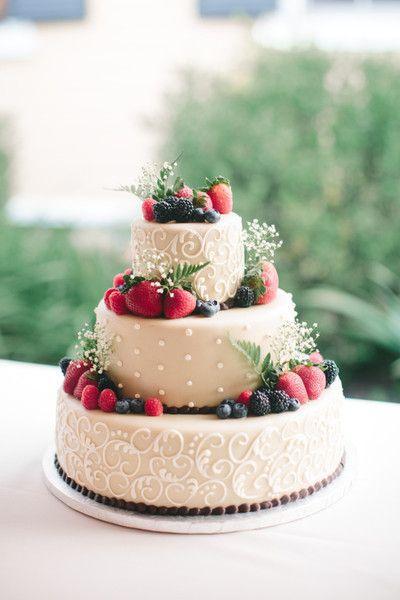 There are numerous lovely ways to incorporate the look and taste of summer into your wedding cake. Embrace the season with color, flavors and fresh alternatives.
Painted wedding cakes are all the rage, and can provide the personal, one-of-kind touch that you're looking for. Maybe you have an artist in the family who can do the honors. As for flavors and fresh alternatives, put real fruit into your cake, both inside as filling and outside as decoration to complete that refreshing bite. The ever-classic option is to decorate with fresh flowers.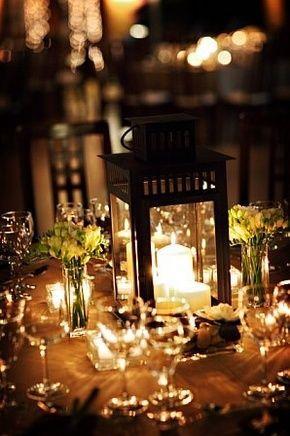 To repel the bugs of summer, opt for a well-dressed lantern as a centerpiece—perhaps with a citronella or other bug-repellant fragrant candle—rather than fresh flowers that may just serve to attract even more creepy crawly visitors. You might also hang bug zappers or mosquito repellant electric lanterns along the perimeter of the reception space, and sometimes you can pre-spray the party perimeter with a long-lasting area repellant like Off. Vanilla oil can help repel, and also lavender, which you can use in the arrangements and crush and rub on your wrists for a natural perfume.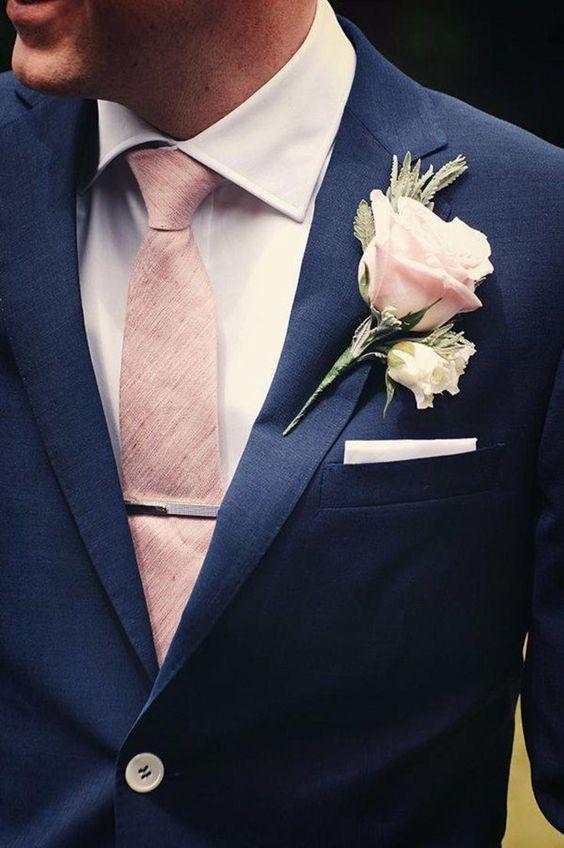 If your wedding is more casual, let your man dress in a more relaxed way and have fun with his guys. Forget fussy tuxedos and opt for blue or khaki tones, or dress down the formal with quirky ties or bowties. Deck them out in colorful suspenders if casual, or classy silk braces (that button into the trousers) for a formal look.
You can keep everything elegant by dressing the men in darker hues. A gorgeous suit in classic navy works for pretty much everything, then lighten up the look with a bright boutonniere and a colorful pocket square.
Opt for a Less-is-More Wedding Dress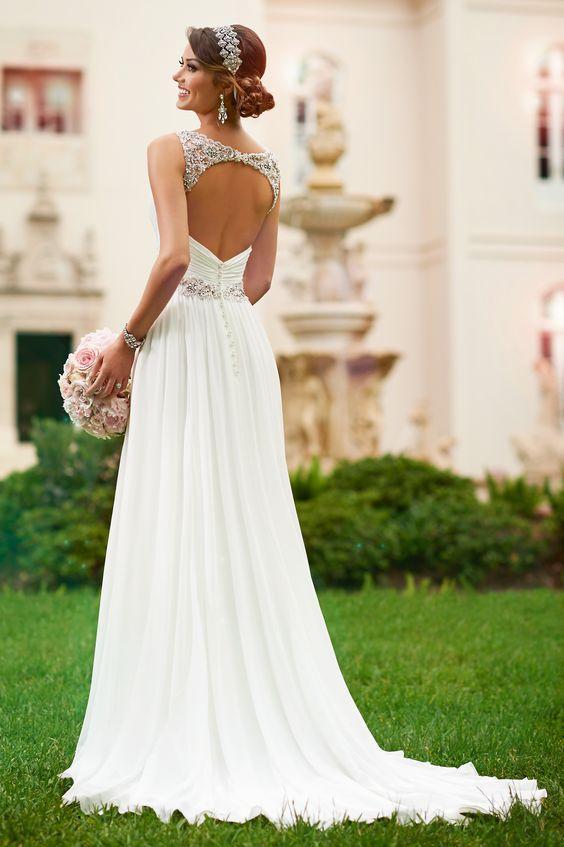 Choose lighter fabrics for your gown. There are beautiful options in breathable materials that are still ultra-elegant. Whether simply chic, or casually cool, take advantage of trending looks like bare backs and dramatic necklines. Keep your comfort in mind first and foremost, because remember, keeping yourself cool the entire time will not only give you one less thing to fuss about, but will leave you energy enough to thoroughly enjoy your big day.
There are plenty of ways around everything that might be considered worrisome when it comes to summer weddings. Don't let anything stop you from having the wedding of your dreams. There's always an answer somewhere, and a stylish one at that!