Add a little magic to your wedding day look with our 2023 bridesmaids' dresses with sheer tulle skirts & their fairy tale vibe.
Why tulle is a favorite in wedding fashions:
Tulle is softer than the net fabric used for ballet tutus & costumes.
It's a finer weave, so it drapes well.
Tulle is versatile & can also be used for veils & the fluffy petticoats often worn under ball gowns.
Higher-end tulle can be produced from either nylon or silk.
Nylon tulle is much crisper than silk tulle & adds body to layered tulle skirts.
When it comes to your bridesmaids' outfits, you can't go wrong with classy – and classic – tulle,
When you buy your bridesmaids' dresses from DaVinci Bridal…
You know that your gowns will be created by one of the premiere bridal dress companies in the world. We use only top-quality fabrics fashioned into high fashion design using high-end construction. We guarantee you'll love their affordable prices. A DaVinci is the bridal dress retailers love to carry because best of all, most of these dresses are available for rush delivery at no extra charge!
About our Colors:
Each of our bridesmaid's dresses is available in many more colors than are shown here. This color chart gives you an idea of how much we have to offer:


For a closer & more accurate look, check out swatches at one of our DaVinci bridal boutiques.
To find the DaVinci retailer nearest you, Click HERE then enter your city, state, or zip code.
2023 Bridesmaids Dresses with Sheer Tulle Skirts: Tulle & Lace
DaVinci Bridesmaid Style #60580: Tulle & Lace A-Line Bridesmaids Dress with Sweetheart Neckline, Lace Applique Bodice & Floor Length Hem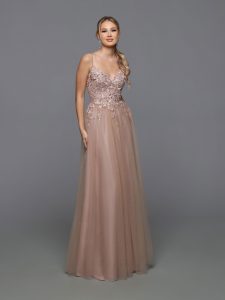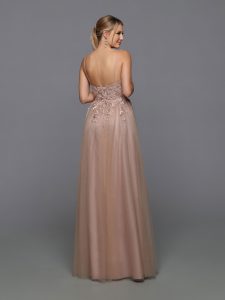 Available in: Claret, Cobalt, Eggplant
To see more details Click HERE for DaVinci Bridesmaid Style #60580
DaVinci Bridesmaid Style #60372: Tulle & Lace A-Line Bridesmaid Dress, Ruched Tulle V-Neck Bodice, Sheer Lace Cap Sleeves, Sheer Lace Back, Keyhole, Gathered Tulle A-Line Skirt, Floor Length Hem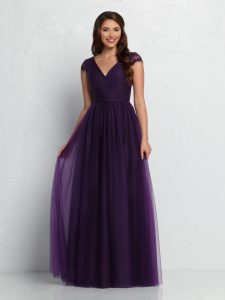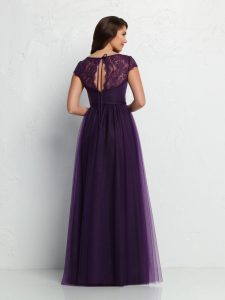 To see more details Click HERE for DaVinci Bridesmaid Style #60372
DaVinci Bridesmaid Style #60362: Sheer Tulle Over Lace A-Line Bridesmaid Dress, Faux Wrap Diagonal Ruched Bodice, V-Neckline, V-Back, Gathered A-Line Skirt, Floor Length Hem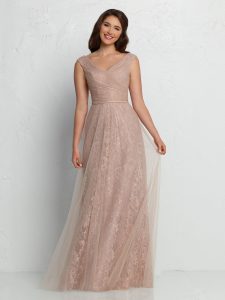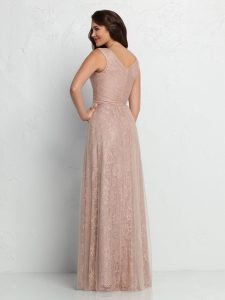 To see more details Click HERE for DaVinci Bridesmaid Style #60362
DaVinci Bridesmaid Style #60345: Tulle & Lace A-Line Bridesmaid Dress, Strapless Sweetheart Lace Bodice, Full Gathered Tulle Skirt, Floor Length Hem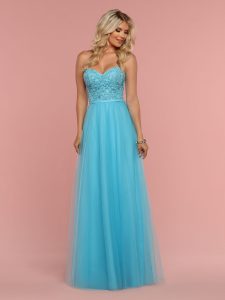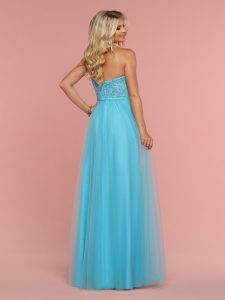 To see more details Click HERE for DaVinci Bridesmaid Style #60345
DaVinci Bridesmaid Style #60300: Tulle & Lace A-Line Bridesmaid Dress, Strapless Sweetheart Lace Bodice, Satin Waistband, Gathered Tulle Ball Gown Style Skirt, Floor Length Hem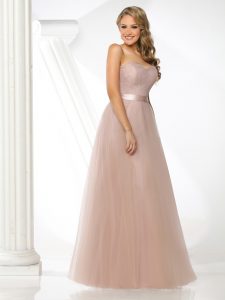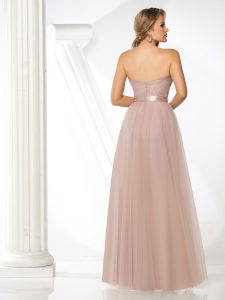 To see more details Click HERE for DaVinci Bridesmaid Style #60300
DaVinci Bridesmaid Style #60263: Tulle & Lace A-Line Bridesmaid Dress, Lace Bodice, Scalloped Waist Edging, Sheer Lace Bateau Neckline, Sheer Lace Back, Gathered Tulle Skirt, Floor Length Hem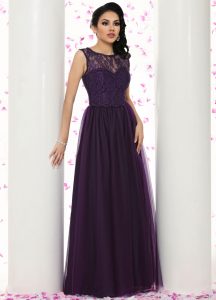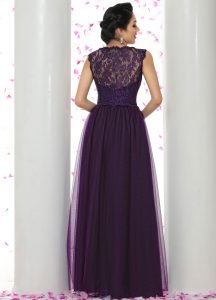 To see more details Click HERE for DaVinci Bridesmaid Style #60263
 DaVinci Bridesmaid Style #60310: Tulle & Lace A-Line Bridesmaid Dress, Lace Bodice, Sheer Lace Bateau Neckline, Cap Sleeves, Sheer Lace Back with Keyhole, Full Gathered A-Line Skirt, Satin Waistband, Floor Length Hem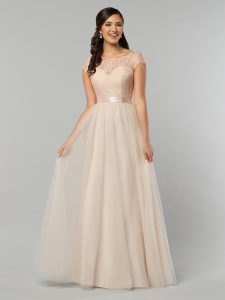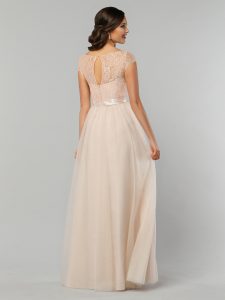 To see more details Click HERE for DaVinci Bridesmaid Style #60310
2023 Bridesmaids Dresses with Sheer Tulle Skirts: Satin & Tulle
DaVinci Bridesmaid Style #60474: Satin & Tulle A-Line Bridesmaids Dress with Off the Shoulder Satin Bodice & Foldover Neckline. Flared Floor-Length Skirt with Full Gathered Tulle Overlay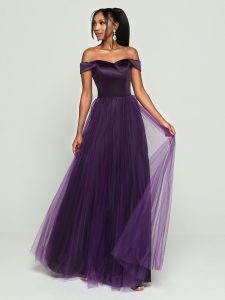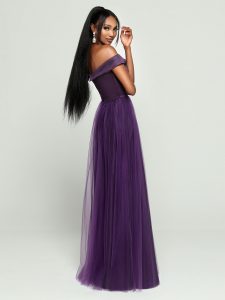 To see more details Click HERE for DaVinci Bridesmaid Style #60474
2023 Bridesmaids Dresses with Sheer Tulle Skirts: Shimmer Knit & Glitter Tulle
DaVinci Bridesmaid Style #60493: Shimmer Knit & Tulle Bridesmaids Dress with Cold Shoulder Sweetheart Neckline & Open Back. Fit & Flare Skirt features a Sheer Tulle Gathered Overlay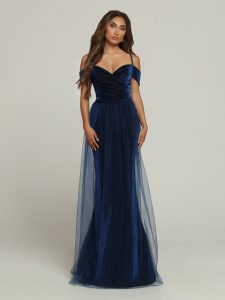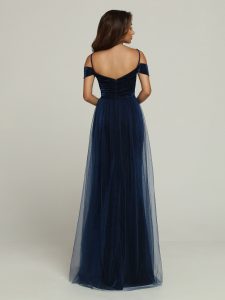 To see more details Click HERE for DaVinci Bridesmaid Style #60493
DaVinci Bridesmaid Style #60501: Glitter Tulle A-Line Bridesmaids Dress with V-Neck, V-Back & Full Gathered Skirt with Sheer Glitter Tulle Overlay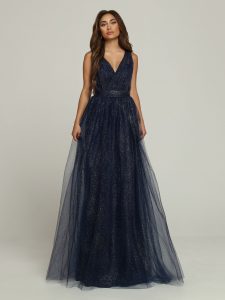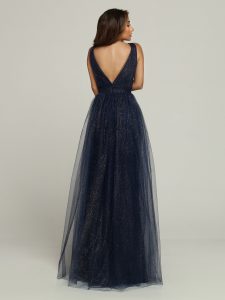 To see more details Click HERE for DaVinci Bridesmaid Style #60501
2023 Bridesmaids Dresses with Sheer Skirts: Sheer Chiffon & Sheer Tulle
DaVinci Bridesmaid Style #60302: Chiffon A-Line Bridesmaid Dress of Chiffon over Strapless Mini-Dress. Sheer Vertical Ruched Halter Bodice has Neckband with Back Straps. Sheer Gathered A-Line Skirt has Satin Ribbon Waistband Belt & Floor Length Hem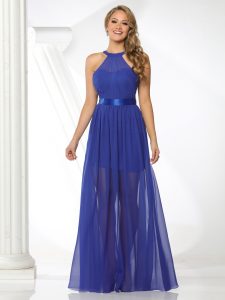 To see more details Click HERE for DaVinci Bridesmaid Style #60302
DaVinci Bridesmaid Style #60333: Tulle A-Line Bridesmaid Dress, Faux Wrap Ruched Bodice, Sweetheart V-Neckline, Spaghetti Straps, Full Gathered Tulle Skirt, Floor Length Hem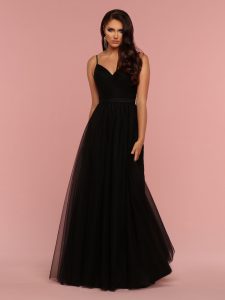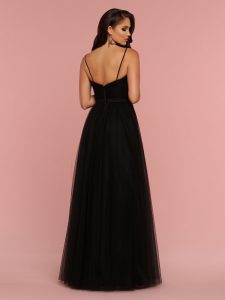 To see more details Click HERE for DaVinci Bridesmaid Style #60333
DaVinci Bridesmaid Style #60284: Chiffon A-Line Bridesmaid Dress, Faux Wrap Ruched Chiffon over Strapless Sweetheart Bodice, Sheer Straps, Full Coverage Sheer Back, Covered Buttons, Full Gathered A-Line Skirt, Satin Waistband, Crystal Accent, Floor Length Hem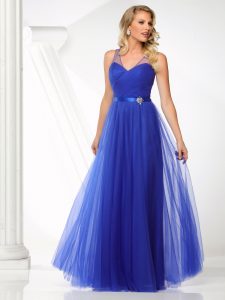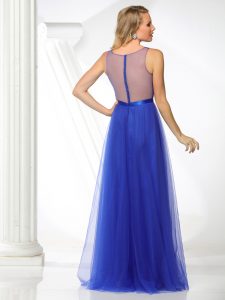 To see more details Click HERE for DaVinci Bridesmaid Style #60284
You'll find even more beautiful bridesmaid ideas in our full collection. Click HERE on or the image below for page after page of stunning bridesmaids gowns perfect for your wedding: