Food
Your DIY Wedding Menu: 8 Essentials for a Successful Wedding Meal
Now that the date is set, there are a million and one things to consider to get your wedding underway. If you've decided to DIY your menu, good for you! Just remember the key is research, research, research, and then plan carefully—very carefully. Here are some top considerations about DIY wedding food to get you started.
1. Limit the Menu & Outsource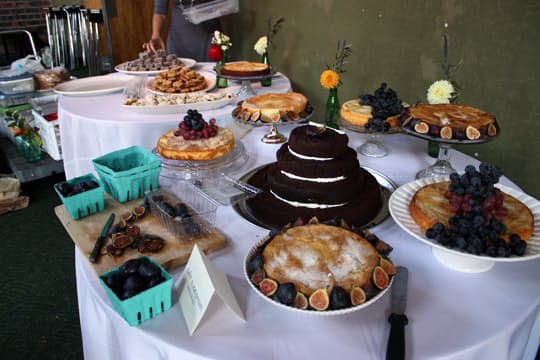 First of all, decide which food you want to take care of personally. Appetizers and desserts are good options. Taking on too much however will not turn out well. One great idea is to have a potluck style that gets everyone in on the fun and lessens the load on you.
2. Bake Your Own Cake? Sure!
If you want to bake and decorate your own wedding cake, go for it! Here's a great article to get you started on how to make your own cake "without losing your mind":
http://www.thekitchn.com/diy-wedding-cake-53894
3. Keep it Simple
Preparing wedding reception food is sometimes daunting even for caterers. But since you have neither the manpower nor the time, it's important to keep things simple. You can show off your exquisite culinary skills at dinner parties in your brand new home! In the meantime, for your wedding consider this:
Choose limited-step recipes:

The fewer prep steps, the better

Choose simple-serve menu items:

Food that is chopped, grilled, or prepared ahead of time and thawed is the simplest.

Cost breakdown is crucial:

You need to be able to visualize all your the food options and exactly how much you'll need of everything, then budget out the ingredients.
4. Recruit Help
Get at least 2 or 3 other people to help you with planning, shopping, prep and delivery to the venue. Be sure to delegate work to responsible people since food handling is serious business.
Ask others to help by lending you silverware and dishes, serving utensils, lovely serving platters, maybe even an extra blender or crockpot.
Also, see if you can find a few friendly chefs to give you some expert advice.
5. Plan Everything
This means taking notes—lots of them—especially to make sure that you have enough food. Notes will also keep you on track regarding having enough variety plus any dietary restrictions you're aware of.
Inventory

: Whatever you borrowed, return it!

Spreadsheet:

Mandatory for expenses.

To save on expenses:

Call and visit different markets, delis, and suppliers to get the best deals.

Check seasonal food availability

: This cuts costs.

Consider soup instead of salads:

This reduces prep

and

cost and still achieves volume.

Check out YouTube videos

: This helps with prep and also with narrowing down your food choices.
6. Vary the Menu
Make sure you have enough choices to cater to everybody as best you can. For instance, if you're into exotic food, it might be better and more economical choice to use those items as side dishes, not main courses. Also, include veggies—both fresh and cooked—for any vegetarians, plus include something that you're pretty sure everyone can eat regardless of restricted diets like diabetes, food allergies, etc.
Tip: Here's an excellent primer for what does and what does not work for a DIY wedding menu: https://lover.ly/planning/wedding-101/8-foods-not-to-serve-at-your-wedding/
7. Keep It Fresh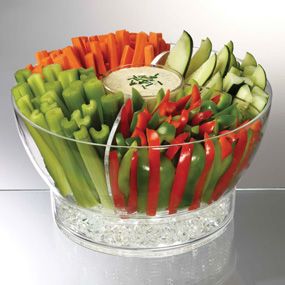 Preparing your wedding food means make extra caution with regard to food safety. Choose foods that won't spoil too quickly and plan ways to keep the foods warm or cold as required. Use crushed ice on platters for veggies and fruits and crockpots or chafing dishes for hot foods.
Check out this article for some kitchen gadgets that just might make your DIY wedding prep go faster: http://www.architecturendesign.net/50-useful-kitchen-gadgets-you-didnt-know-existed/
8. Raw Proteins are Out!
Leave oysters, sushi, and steak tartare to the professionals. If you really want to serve something like this, hire a caterer to supply both the food and the equipment to keep it cold enough.
All in all preparing your own wedding menu is a tough but highly fulfilling job. In spite of the few non-negotiables, the process is most definitely fun. Sure, in order to make it successful you'll have to keep it simple, but that does not, in any way, mean that your wedding menu will be boring!
Put your own twist on a simple recipe, or dress up an easy dish with a beautiful presentation. With a lot of preplanning and creativity, you'll end up with fantastic food and one memorable wedding, all because you did it yourself!