---
Fabric: Lace, Satin
Neckline: Lace, Off The Shoulder, Satin
Silhouette: A-Line, Fit And Flare, Natural Waist
Details: Lace, Sleeves
Skirt (Satin):
Belt (Satin):
Underlace (Satin):
Lace (Lace):
Inner Illusion (All):
Satin & Lace A-Line Bridesmaid Dress features a Lace Off the Shoulder Bodice with Full-Length Sheer Lace Sleeves & Satin Ribbon Waistband. The Satin Skirt Flares Below the Knee to a Floor Length Hem.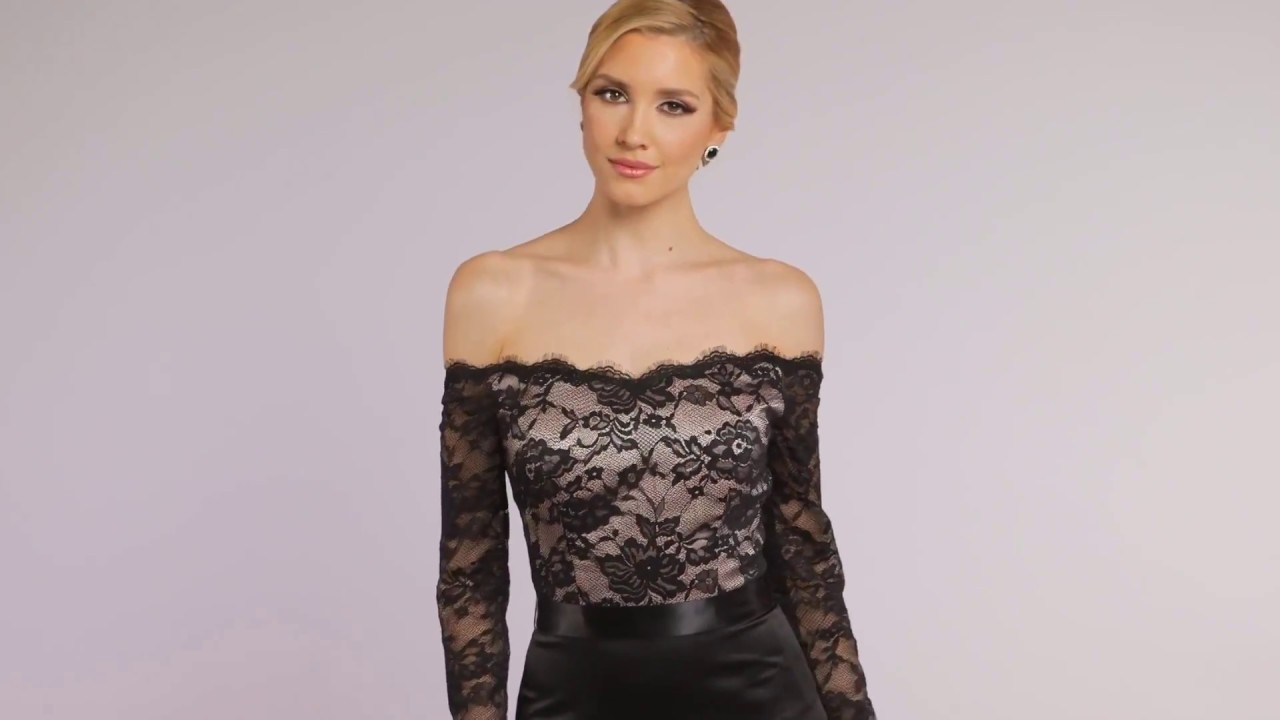 You may also be interested in...